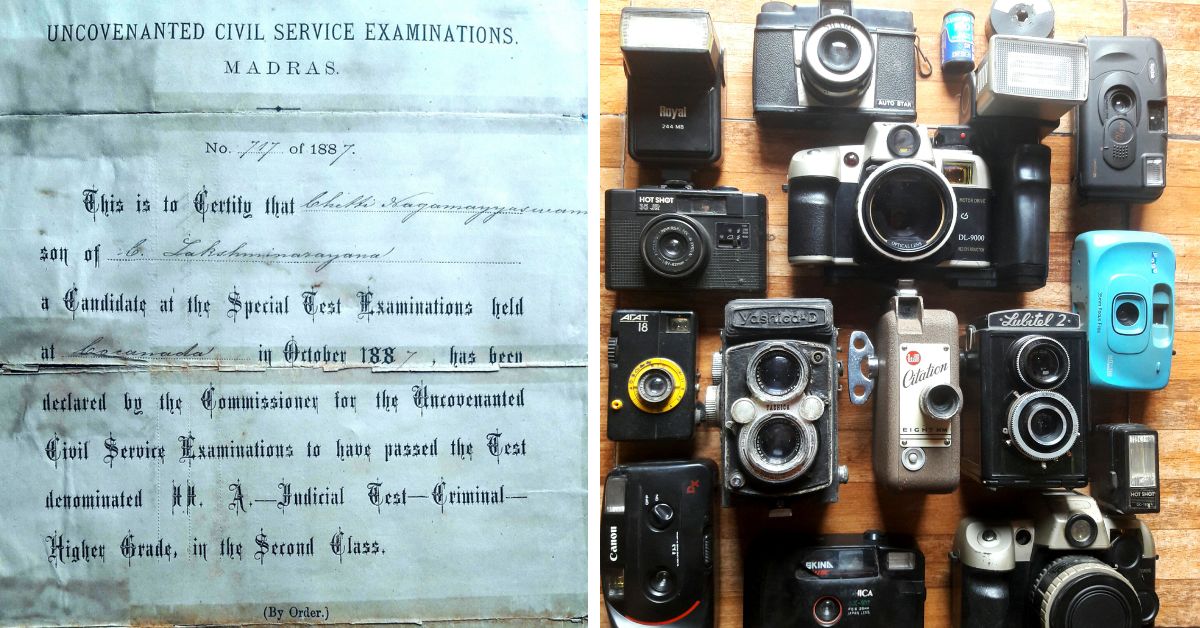 Raja Ramakrishna Chinna Swamy Naidu from Andhra Pradesh holds an ardent love for anything vintage and ancient. From projectors to cameras and stamps and more, here is a look at his collection.
As Raja Ramakrishna Chinna Swamy Naidu, a 22-year-old from Vizag, Andhra Pradesh, tilts the intricately designed wooden chest holding his artefact collection, a strange volley of items topples down onto the bed in his home in Vizag.
Looking around, the bedroom could easily pass off for a mini museum, and as Raja explains, this was exactly what he was looking to achieve.
Meanwhile, the bed is now a blur of vintage colour — coins, currency notes, postal stamps, stamp papers and even matchboxes dating back to the Mughal era.
The shelves in the room have their own antique symphony with a range of cameras, projectors, telephones, gramophones, radios, VCR players, typewriters, boxes, and utensils of copper, ivory, and brass that are 200 years old.
Amidst this, there is an item that stands out not just for its strategic display, but also for the story behind it. This, as Raja explains, is a brass compass that belonged to his great-grandfather Late Sri Puvvula Chinna Swamy Naidu. He was a local fund overseer during the British Raj and used the compass during his service.
Raja's room boasts of some of the rarest items and is a 'mini museum in itself'. His collection is not just a storehouse of heritage items from his own ancestors but also ones that his friends and strangers have contributed upon discovering Raja's interest.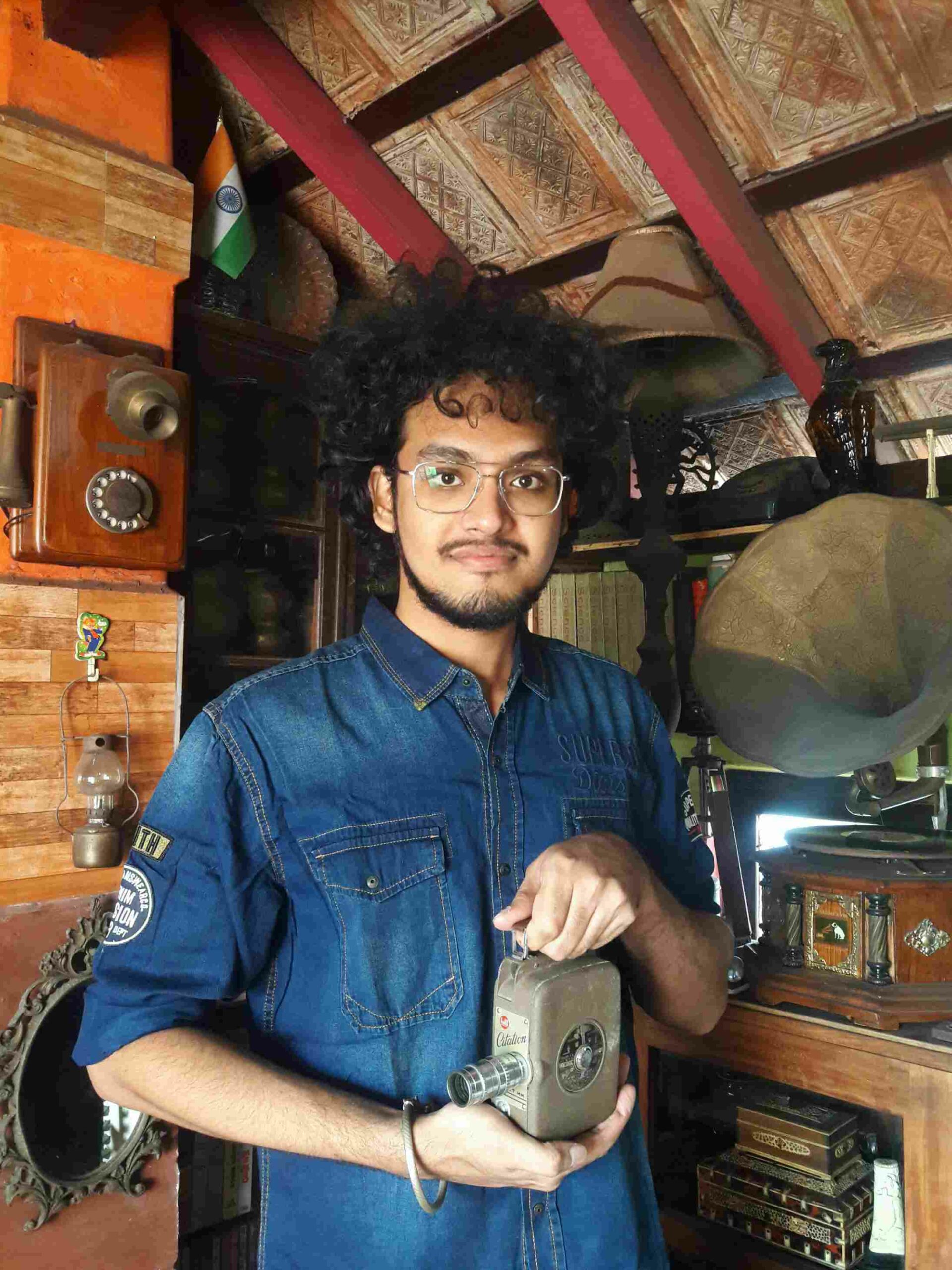 A journey of collecting artefacts
It all started when this postgraduate hospitality and tourism management student was nine years old. As he recounts, while spending time with his dad one day, Raja came across a coin collection that dated back to his father's school days. He was pleasantly surprised to see these artefacts of history.
The now 22-year-old says he pinpoints that moment in time as when he became an antiquarian, a numismatist and a philatelist.
"I started collecting and preserving these rare artefacts since childhood, but with a twist," he says, adding that while many collect coins and stamps, his passion extends towards safekeeping heritage and vintage memories that have come down through generations in his family.
"My love for preserving heritage is more than just a hobby," he notes. And today, he introduces us to 10 out of the numerous artefacts that his collection houses.
1. Veena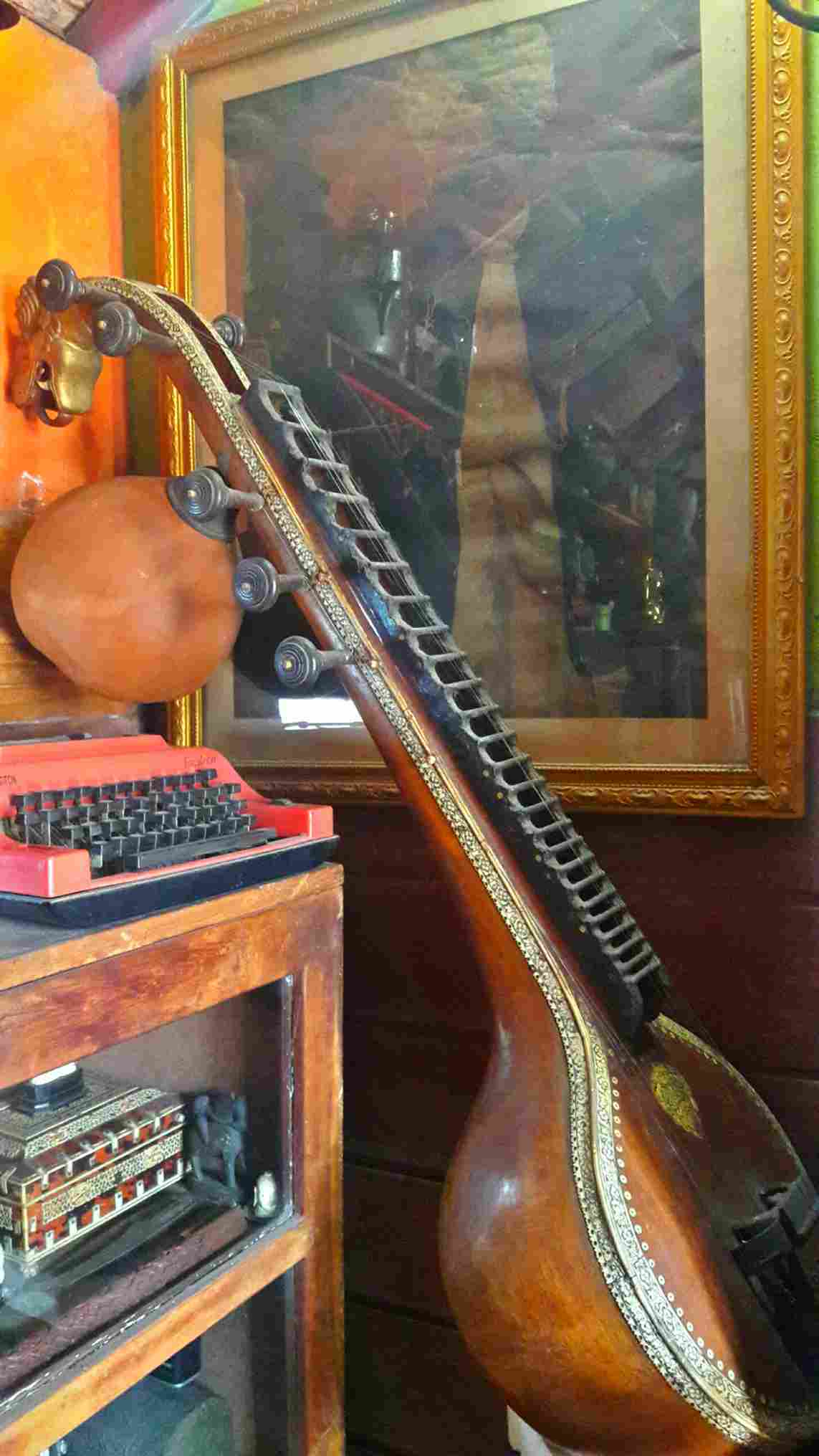 "My great grandmother late Smt C Rajeswaramma used to play this veena when she was young, and my grandmother late Smt P Amrutha Valli Devi also learnt this traditional musical instrument," says Raja.
Recounting the details of the instrument, he says it was bought from Thanjavur in Tamilnadu bedecked in ivory and that it is still in working condition. In the picture, you can also spot a 100-year-old handmade painting that was done by Raja's great-grandfather Late Sri P Chinna Swamy Naidu.
2. Ivory scale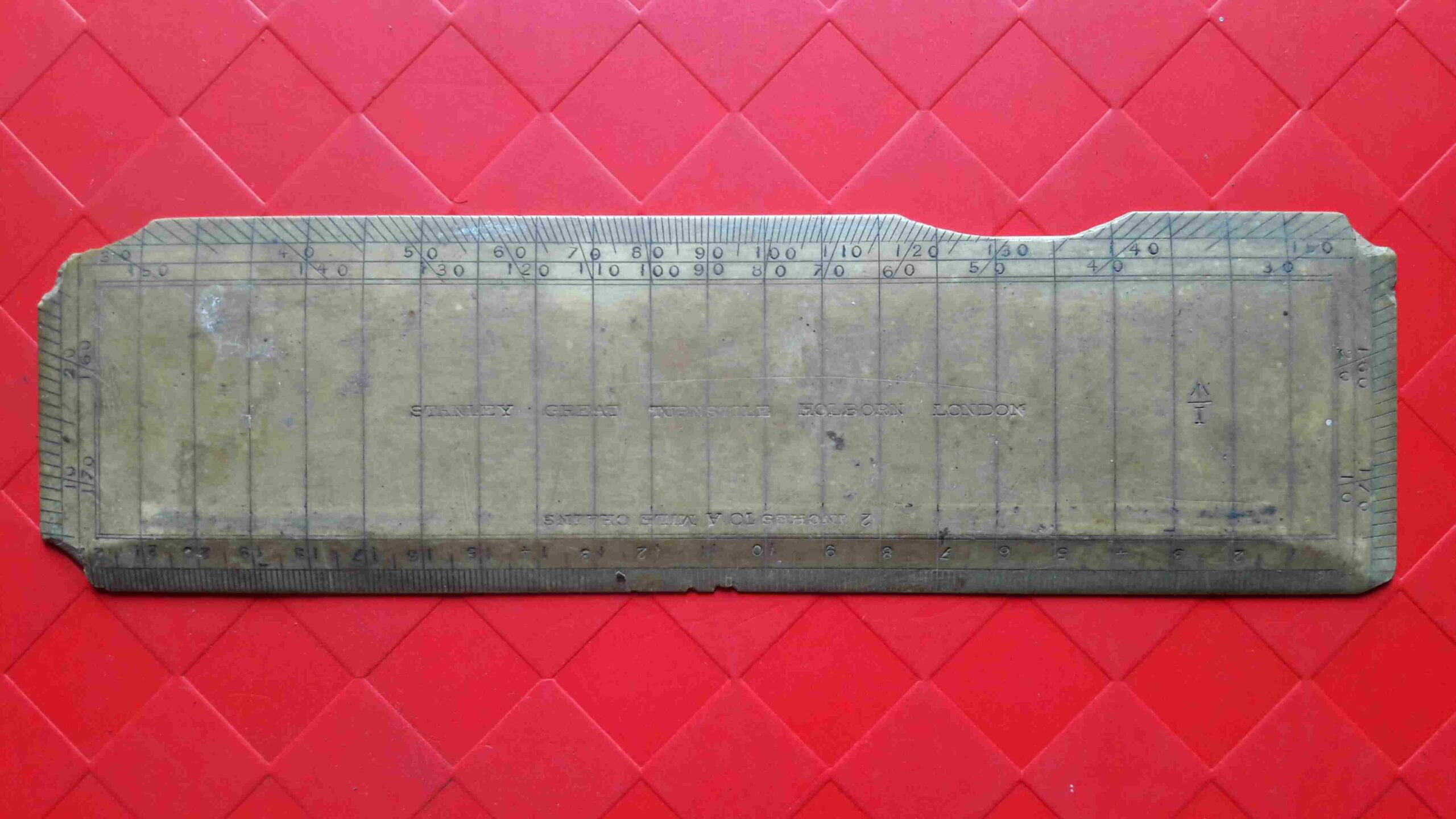 When Raja's great-grandfather was serving in the British empire as an engineer, he used the ivory scales which he'd gotten from London. Made from elephant ivory, the scales were very popular during the time period when it came to measuring details during projects, as they were durable and sturdy.
"This particular model was manufactured between 1880-1900, and he used it for making drawings and surveying," he says.
3. Coins of the British era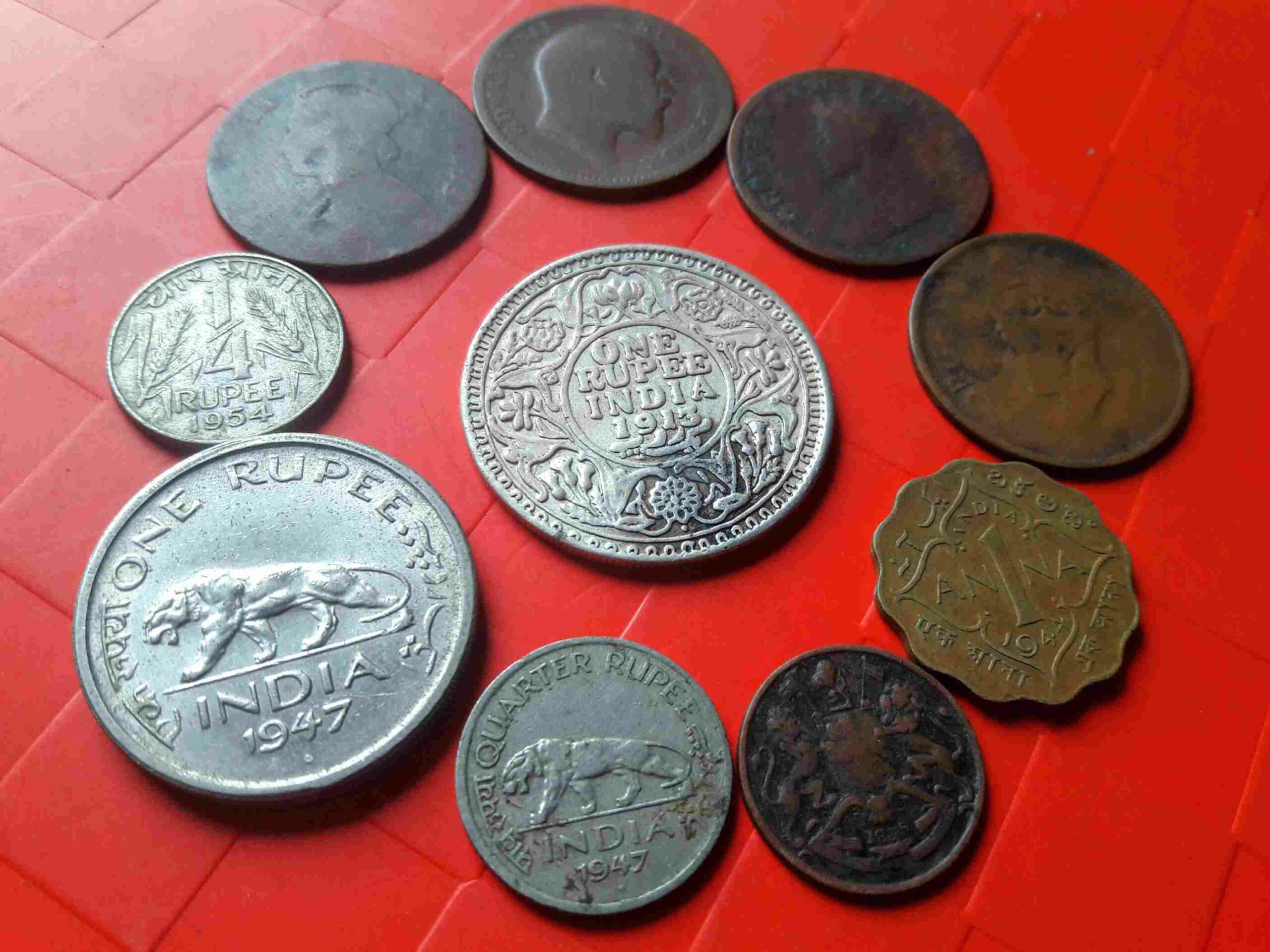 "These coins were collected by my father during his school days and date back to the time period of 1833 to 1947. In those days, 16 annas were equal to one rupee," says Raja.
Among the coin collection are those dating back to pre-Independent India. The one rupee, the quarter rupee, and even the one pence were popular during the time period and were made of bronze, nickel-brass, cupro-nickel, and aluminium-bronze.
4. Vintage jewellery boxes and soapbox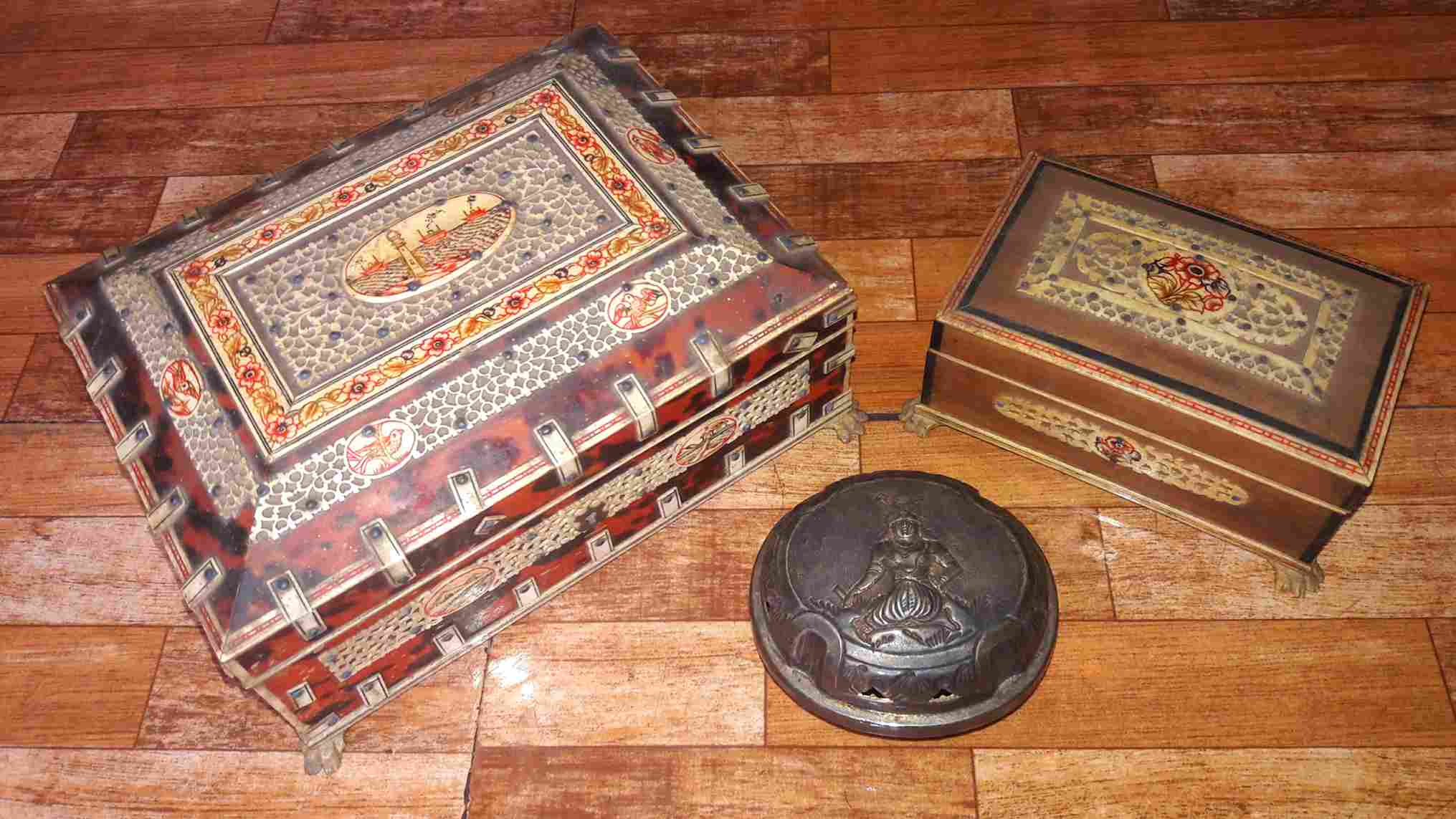 "These vintage jewellery boxes are decorated with ivory, and the antique soap box was made of silver," says Raja going on to narrate the story behind them.
Having gotten them from his great-grandmother who would use the boxes to keep her silver safe, Raja says he has always held a fond liking for the intricate designs done on the wood. "Elephant ivory is one of the strongest materials that exist, and this is why the boxes are preserved to date. They have come down through the ages as a kind of treasure in my family," he notes.
5. Antique showpiece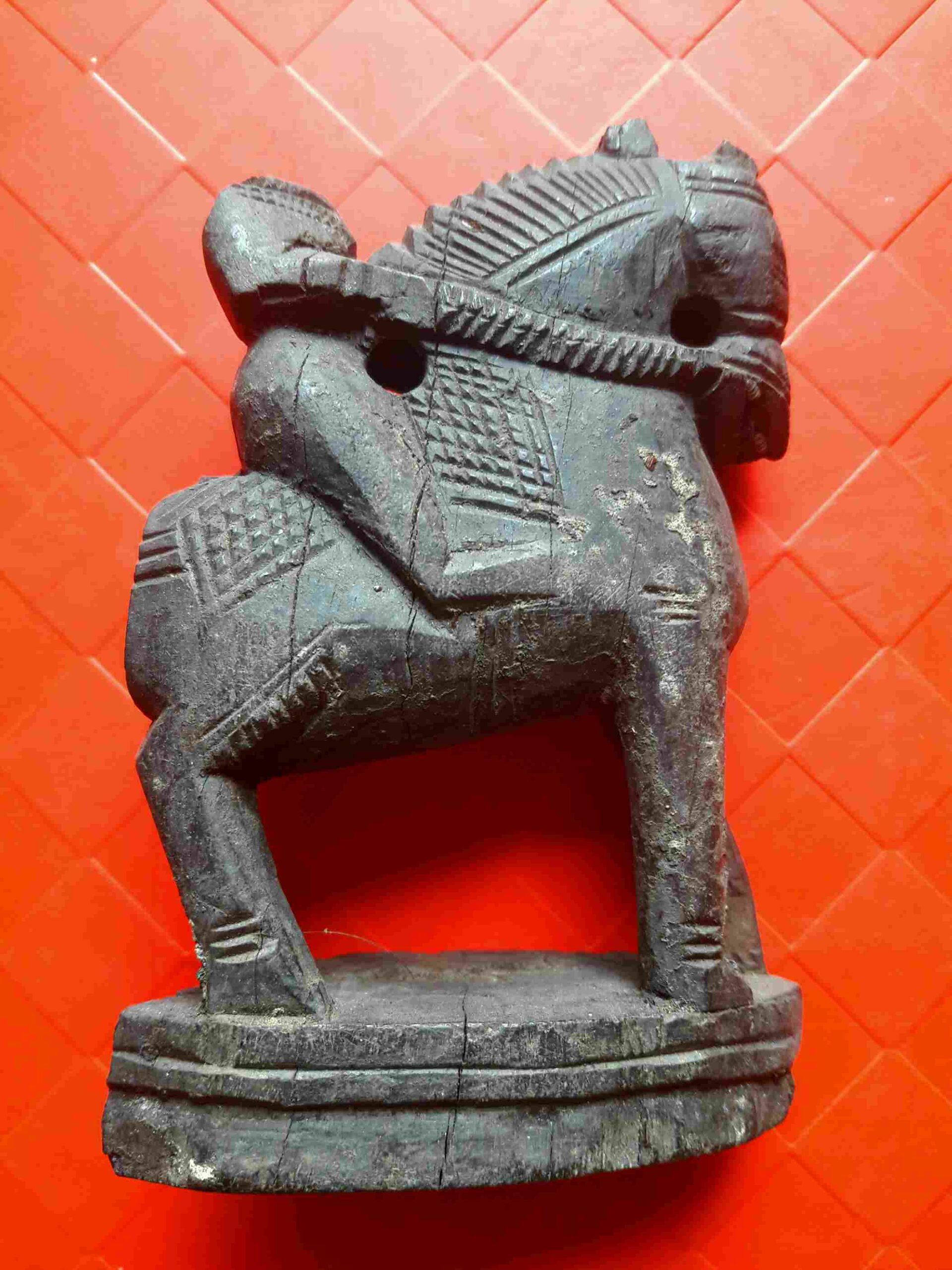 What you see in the picture is a showpiece that has been in Raja's family for over 100 years now. "It is made of rare red sandalwood and has been a prized possession in the family," he says. The showpiece that appears to be a knight riding a horse is lucrative not just for its appearance but also for the material from which it is made.
It is said that red sandalwood is one of the rarest woods prevalent and also one of the most expensive. The red sandalwood tree takes hundreds of years to grow thick and is so dense that a piece when kept in water will immediately sink.
6. Vintage film cameras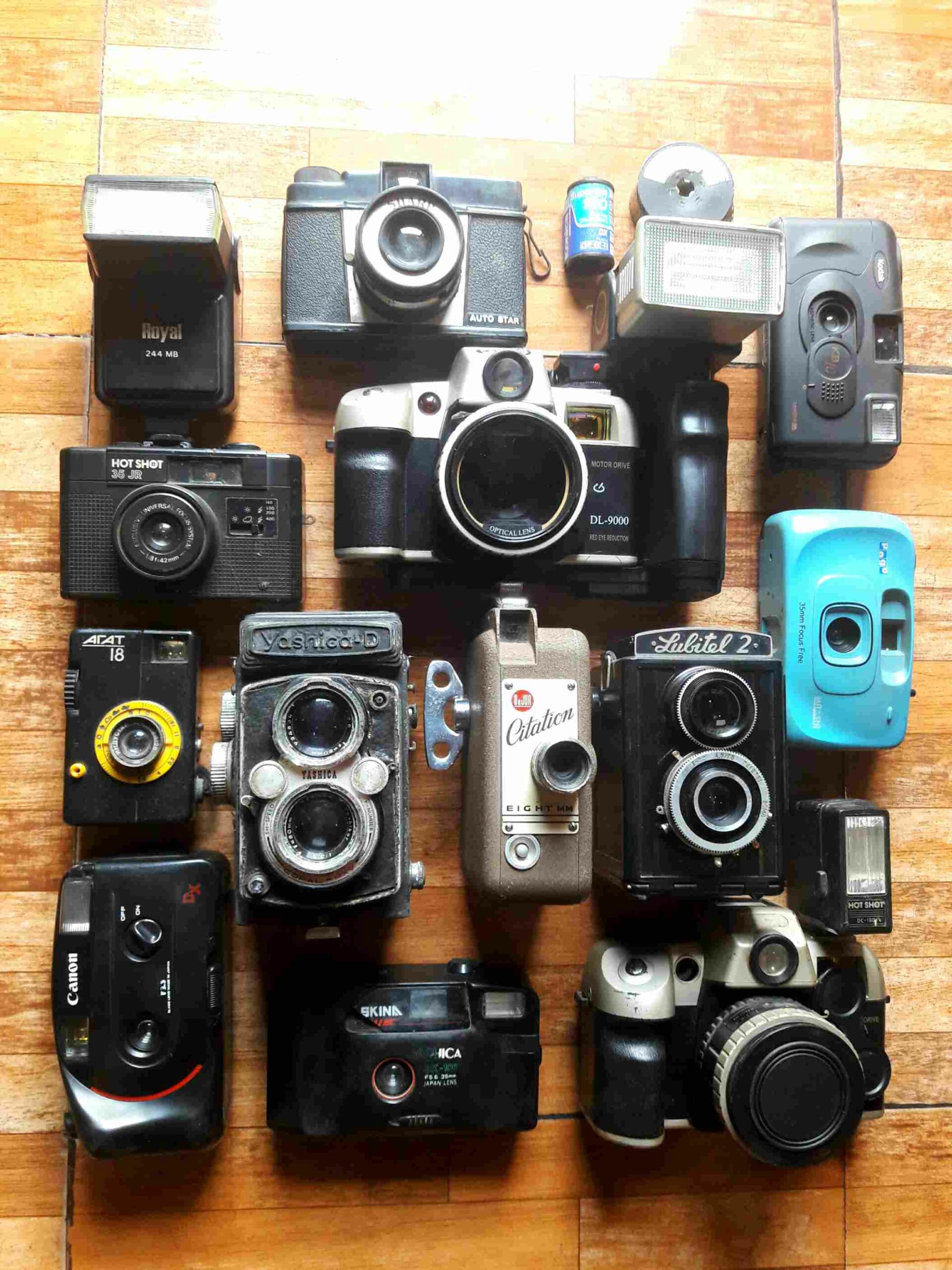 The astounding fact is that some of these cameras are still working. "My father was very interested in photography and would use and collect these cameras in his day. They were known as reel cameras and were used in the 1990s. They were manufactured by some of the famous companies in that day such as Yashica, Canon, Kodak, Lubitel, Hotshot etc," says Raja.
He says that while some of the cameras are still in working condition there are no studios these days that print these reel camera photocopies.
7. Antique box gramophone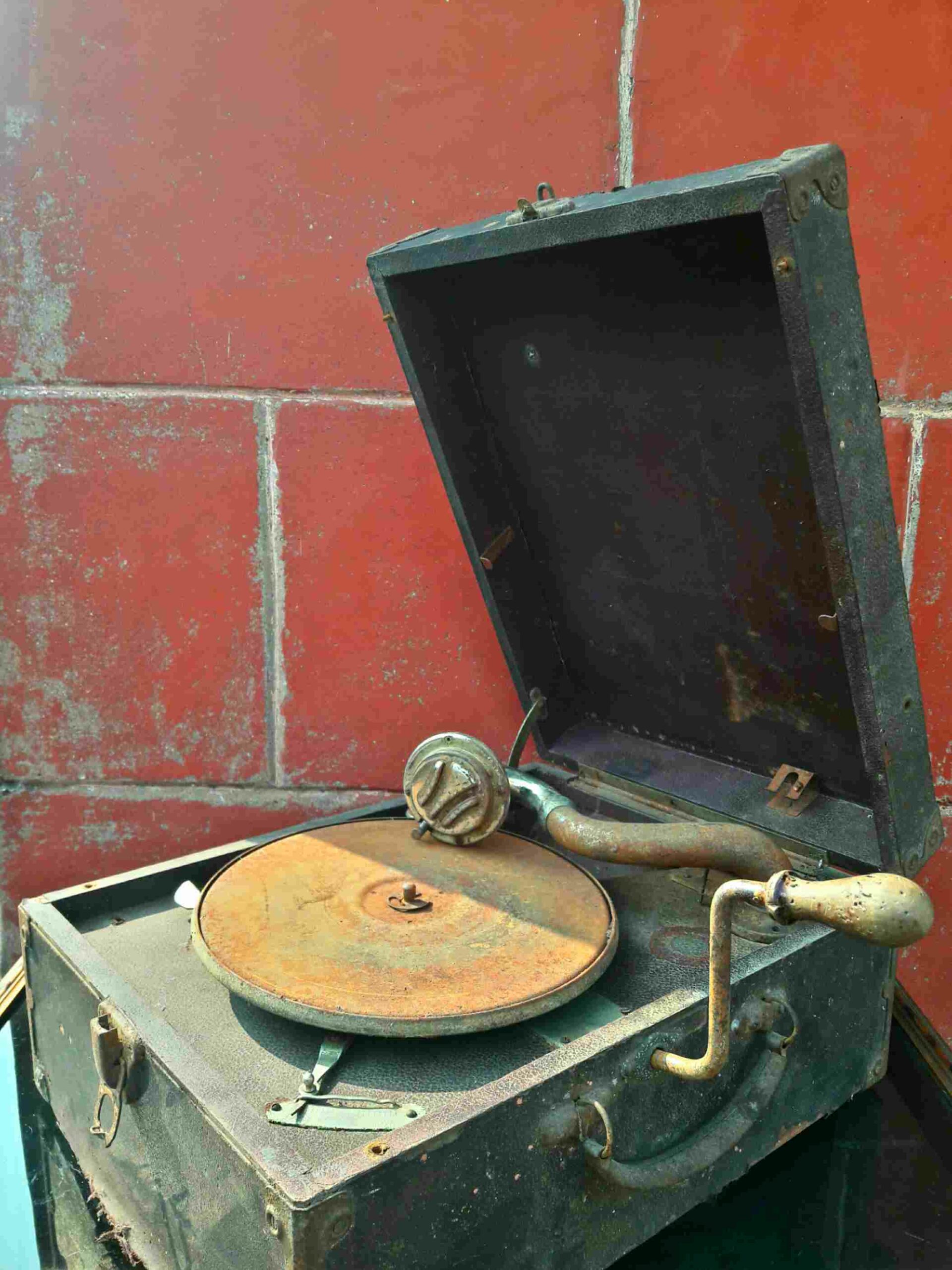 The gramophone belongs to Raja's great-grandfather and was made in erstwhile British Switzerland. "We used to listen to audio songs with the records on the gramophone player which was manufactured by a company named Leophone. This one is different from the regular gramophone as it is a box gramophone and can be easily carried anywhere," he notes.
8. Vintage glass bottles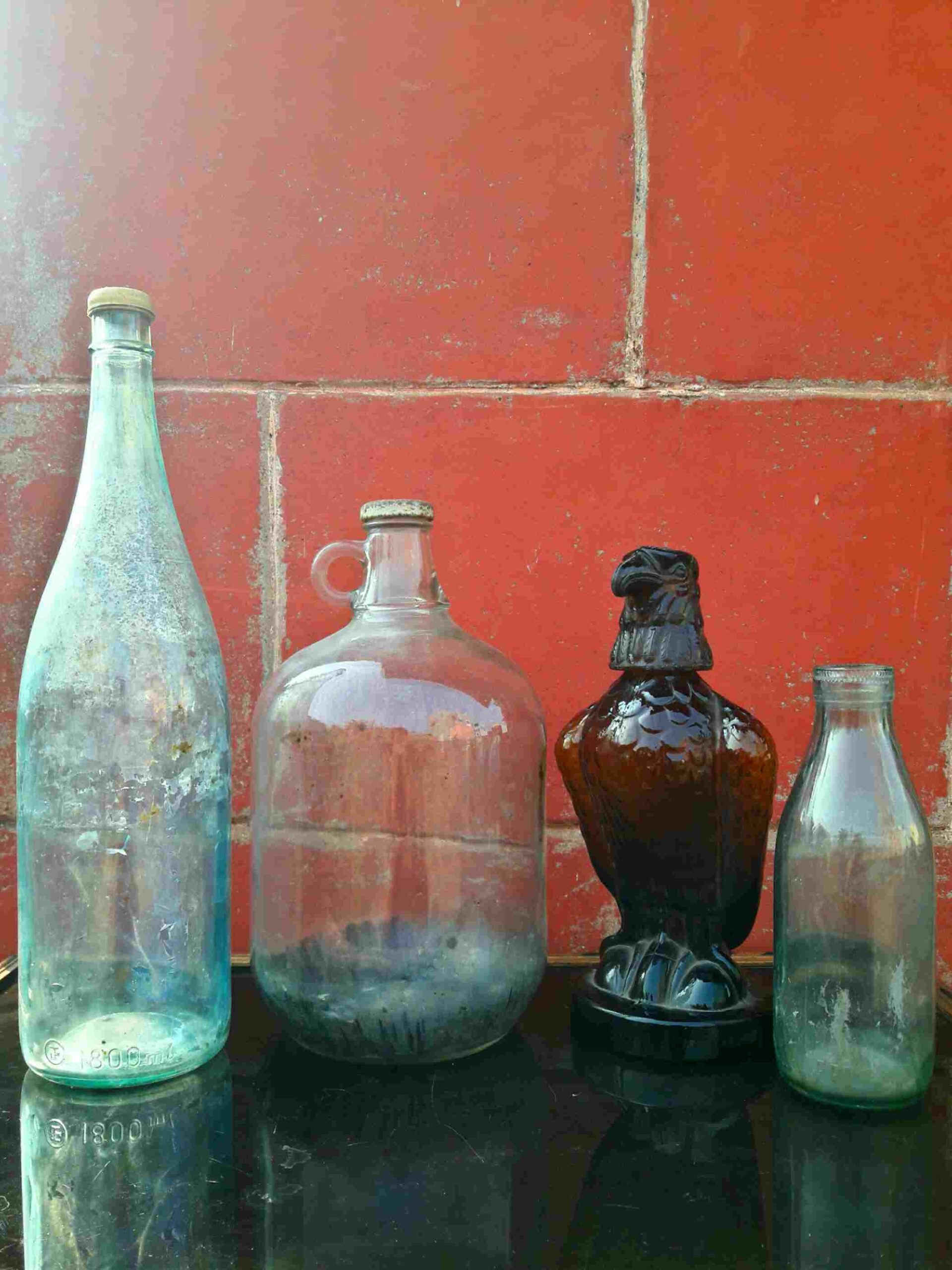 Recounting an anecdote, Raja says, "The tallest bottle (1800 ml) and the glass jar were contributed by my grandfather's colleague Late Sri V S S V Rama Rao. He bought both of them for 50 paise from a Russian ship during his service at SAIL in around 1965. The eagle-shaped wine bottle from the pre-independent era was contributed by one of our neighbours after knowing about my passion. This was then preserved by his father as a showpiece. The 500 ml vintage glass milk bottle was preserved by my father; these bottles were used to exchange with refilled milk bottles until the '70s."
9. Vintage film projector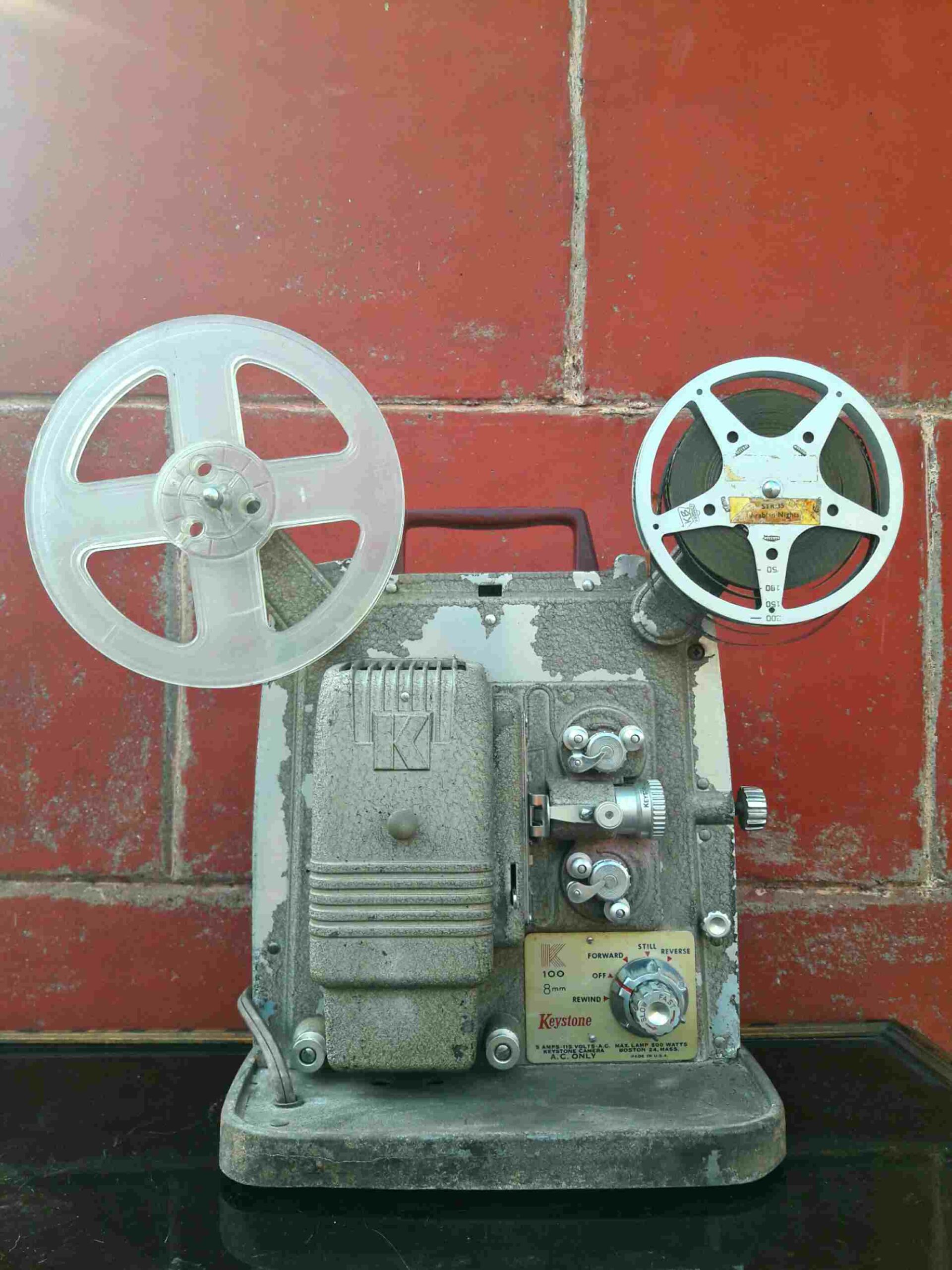 "In earlier days people would watch films and videos with the help of 8 mm reels on this projector manufactured by The Keystone Camera Company in the USA in the early 1940s," says Raja.
10. Oldest Civil Service Examination certificates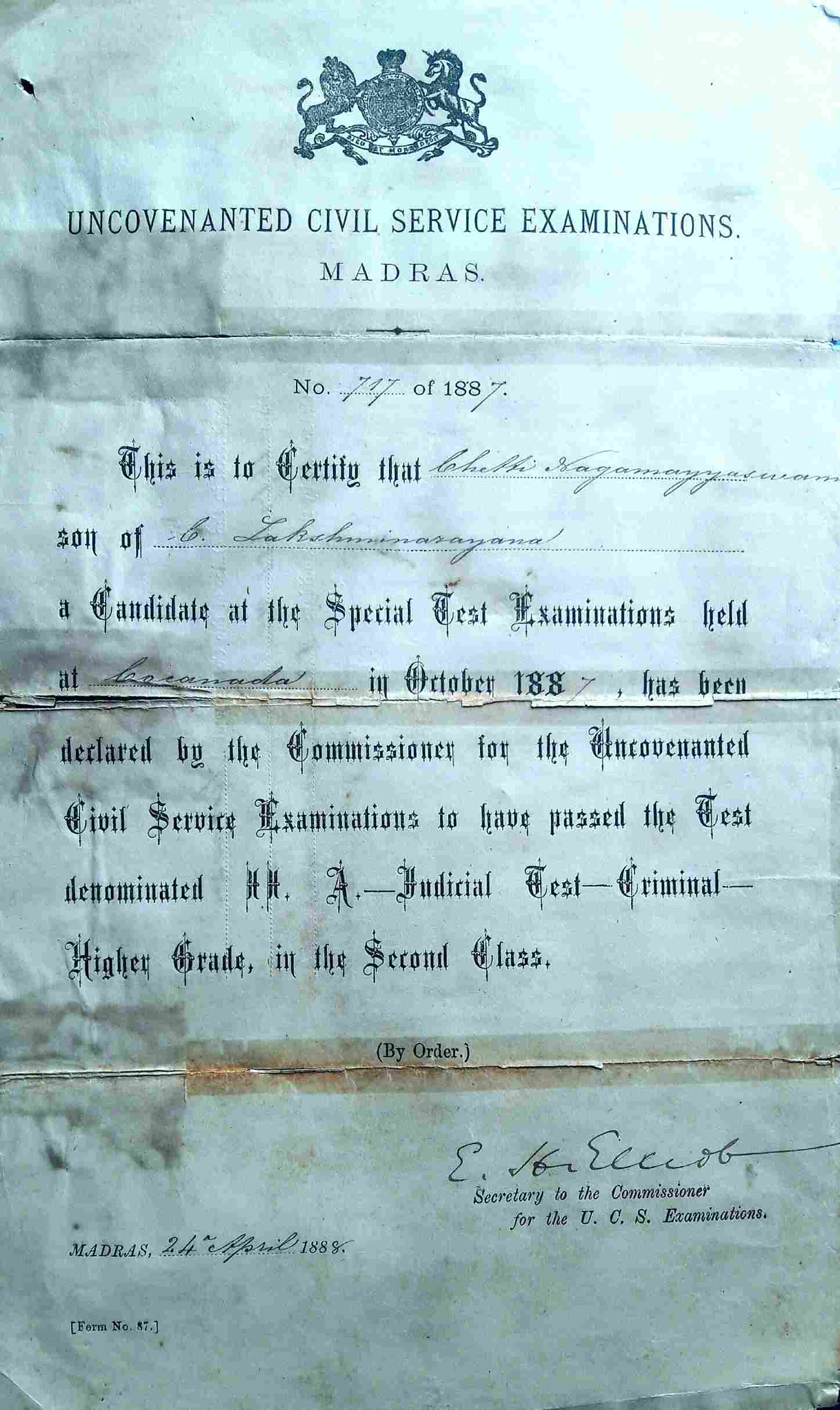 "I felt very lucky when I chanced upon some British era archives at our house such as old Civil Service Examination certificates of my great great grandfather Late Sri Cetty Nagamayya Swami Naidu — the Circle Inspector of police during the British Raj — from the year 1880, '87 and '89, along with his membership certificate of the Theosophical Society (Indian section, Benares) from the year 1903," says Raja.
Edited by Pranita Bhat
We bring stories straight from the heart of India, to inspire millions and create a wave of impact. Our positive movement is growing bigger everyday, and we would love for you to join it.
Please contribute whatever you can, every little penny helps our team in bringing you more stories that support dreams and spread hope.