Entrepreneur Arati Hiremath has worked to keep the Kasuti form of embroidery alive for the last 30-odd years, and her venture Artikrafts sells this ancient embroidery across the world, seeing turnovers with lakhs every year.
This year on 12 January, when Prime Minister Narendra Modi landed in Hubli, Karnataka to inaugurate the 26th edition of the National Youth Festival, he was draped in a peculiar shawl with motifs representing temple decor in red embroidery, which stood out against the soft white of the cloth.
This shawl was a product of Artikrafts — a handicrafts venture that focuses on kasuti embroidery — designed by Bengaluru native and founder Arati Hiremath.
The story of Arati conceptualising the venture dates back to 1989, which was the year she married into a family in Dharwad, Karnataka. As the B.Com graduate recounts to The Better India, this shift of cities was not only the beginning of her new life as a married woman, but also the foundation for her entrepreneurial journey.
Today, Artikrafts is reviving the "languishing craft" of kasuti embroidery, which has a beautiful history of its own, entwined in the fabric of time.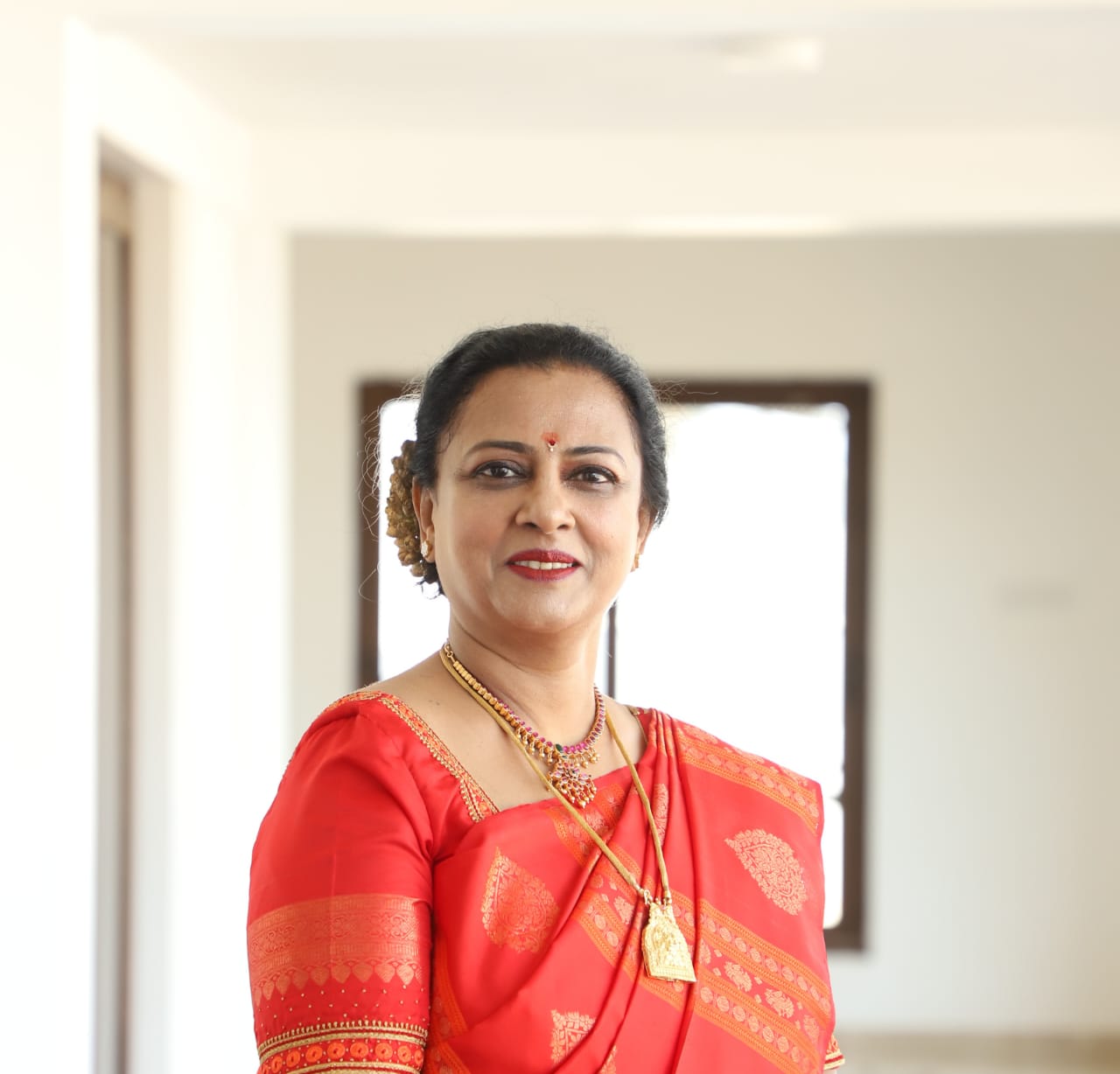 The riveting story of kasuti
The kasuti embroidery is believed to have originated around the 15th century during the reign of the Chalukya dynasty and was only made by women in Karnataka. During this period, they would adorn their outfits with this form of embroidery and some of the motifs were even inspired by rangoli designs.
The embroidery form is unique as, unlike its counterparts, it cannot be done on pencil patterns that are traced on the material. When an artisan begins kasuti embroidery, it is on a blank canvas of cloth, and here is where the challenge lies.
Only artisans who have mastered the craft over years can perform it and the motifs' inspiration is borrowed from natural elements — temples, the chariot and palanquin, the lotus, peacocks and more.
Once complete, the design looks the same on both the right and wrong sides of the cloth, which makes this embroidery form unique. It was also a feature that drew Arati to it.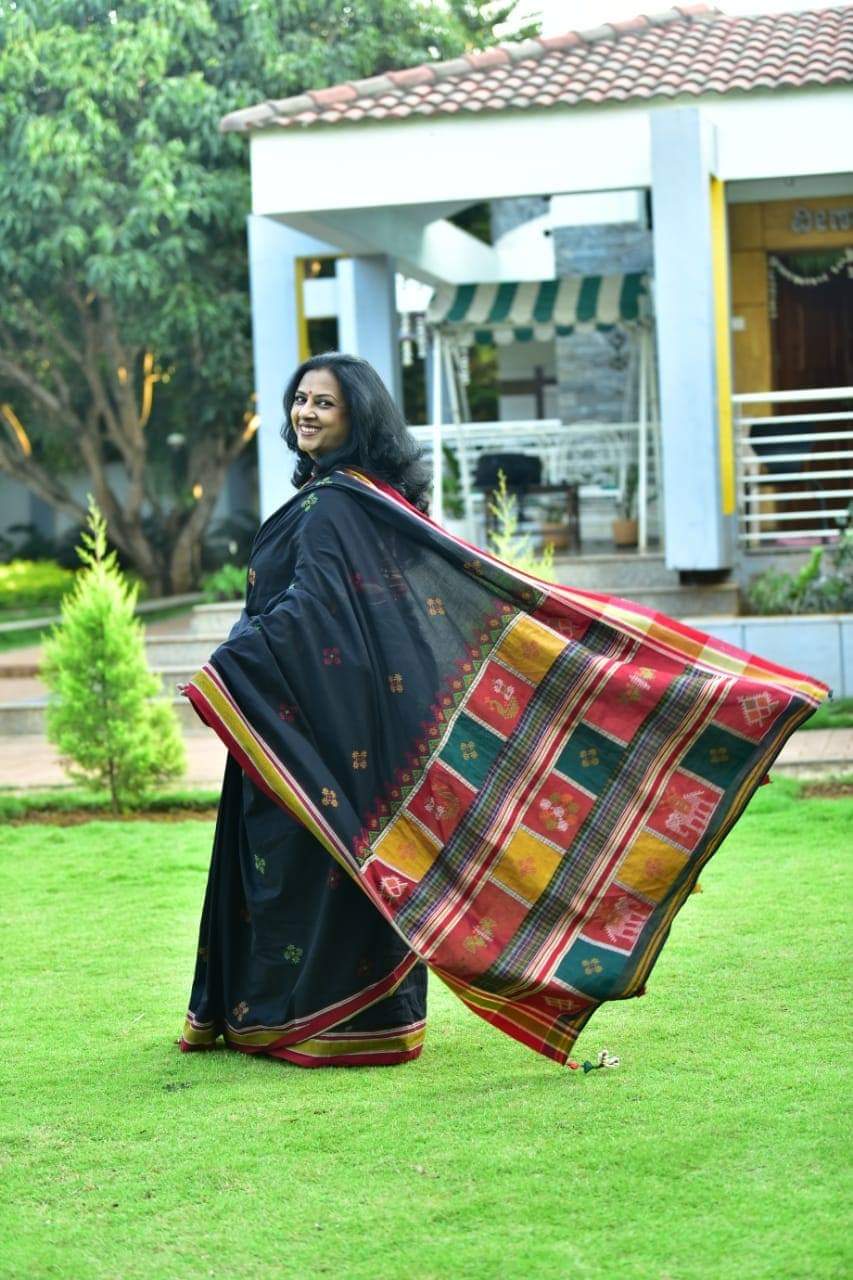 A product of destiny
The journey of Artikrafts started with a couple of women coming to visit Arati in her Dharwad home in 1990, asking her if she could give them some work.
"I knew these women," she says. "While my father was posted in Dharwad, they would embroider my mother's sarees. Once we shifted cities, we lost touch, and now that I was back here, they wondered if I could give them orders once more."
Excited to help the women, Arati began by putting them in touch with shops in Bengaluru where they could get regular orders. After doing this for about a decade, she decided in 2000 that she wanted to scale this into a venture. "My kids had grown up and I had taken a deep love to this job," she explains.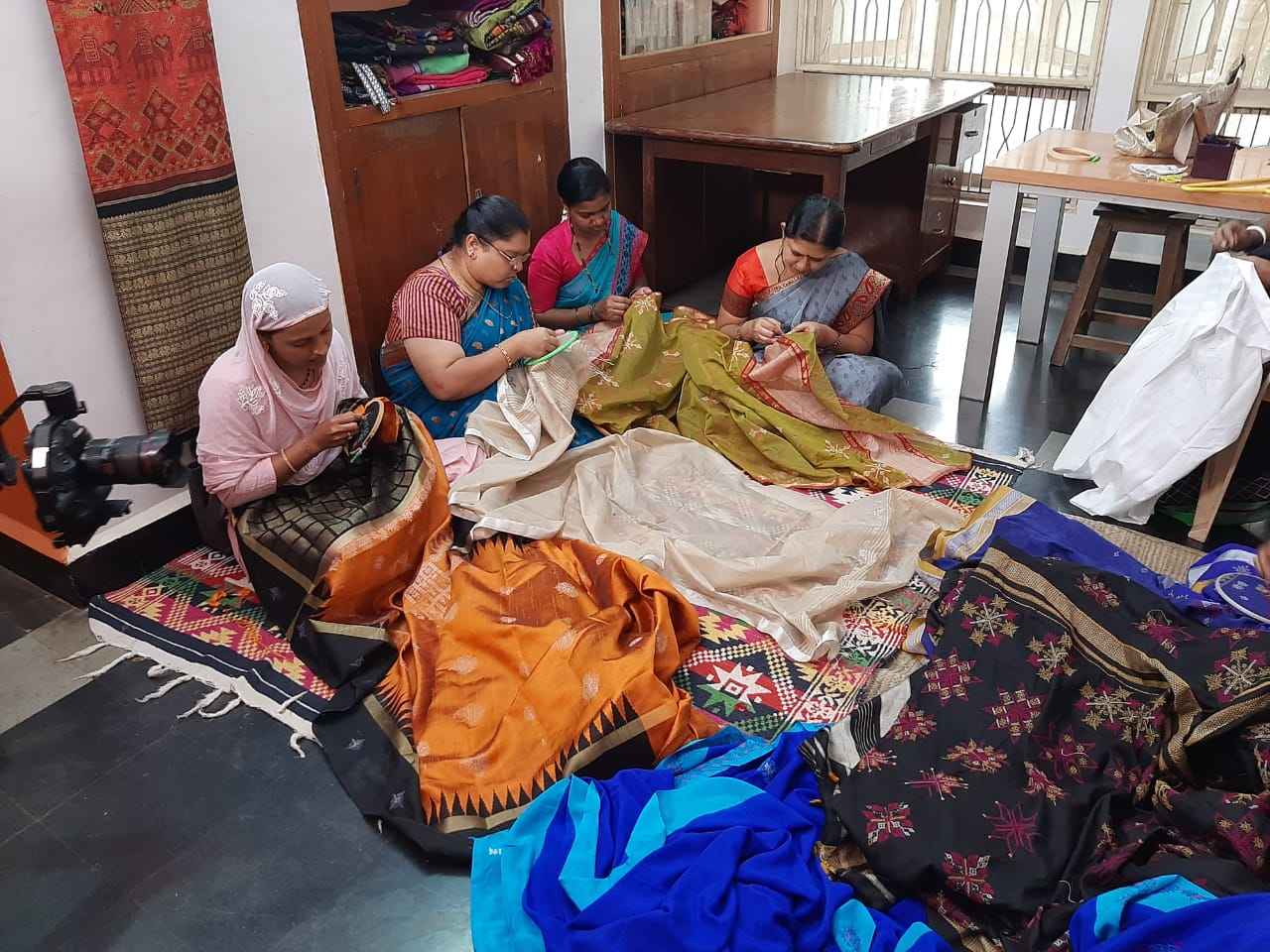 Stitching together tradition and history
It seems like Arati's desire to scale the project was heard by the universe, and in 2003, she received an opportunity from a government organisation in Dharwad.
"They were enthusiastic that we do something for the craftsmen of India, and building on this, we started SEMA (Society For Empowerment And Mobilisation Of Artisans) that same year," she notes.
SEMA focused on women artisans from Dharwad who were trained in kasuti embroidery, but could not find work anymore due to low demand. It also helped artisans who wished to learn this form of embroidery.
"We pushed for the artisans to get health insurance, scholarships for their children, training programmes, etc. This programme went smoothly until 2010, after which we had to stop as we weren't getting grants," she explains.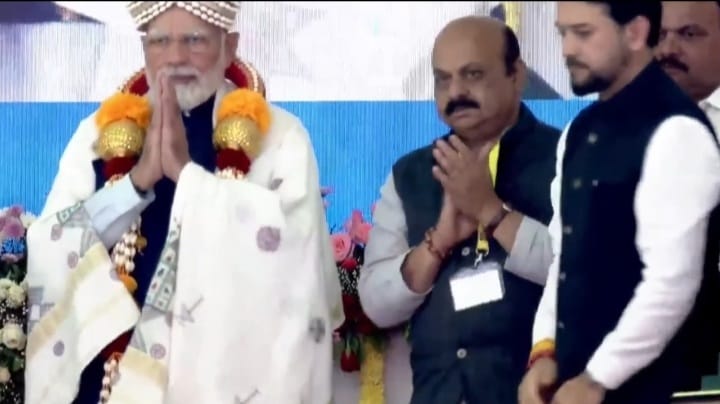 While disappointed that the dream had come to an end, Arati says the programme had fuelled in her a zeal to empower artisans in any way that she could. And her prayer was answered once again in the form of a group of students from NIFT (National Institute of Fashion Technology) who visited the cluster in 2011.
"These youngsters were in their graduate year and were doing their internship in merchandise. They offered to start a Facebook page for us and create an online marketplace where we could sell the embroidered sarees," says Arati, adding that this was a turning point for them.
"Our customer base increased. This was in the year 2012, when there was an upswing in sarees and people wearing them. All around India, people had suddenly taken an interest in traditional crafts and were motivated to try out new patterns. This influenced our business," she adds.
From then on, there was no looking back for Arati.
Artikraft's creations include shawls, sarees, dupattas and bags embroidered with motifs such as temple architecture, birds, geographical designs, deity figures and more. These embroidery patterns are done using four types of stitches — gavanthi (double running stitch), murgi (zig zag stitch), negi (running stitch) and menthi (cross stitch).
"The artisan counts the threads on each pattern, and it takes months of practice before she is well-versed in this embroidery," says Arati.
"We have trained 850 artisans so far, and have 200 active ones," she notes, adding that Artikrafts retails to brands like Fabindia, iTokri, etc and ships pan India and even abroad to US, UK, Canada, Australia and Singapore.
The brand is managed by a team of 8 and they have a 3,000 sq ft space where the manufacturing is done, while the artisans work in their individual homes. Artikrafts sees monthly orders of around 50 sarees, says Arati and witnesses a turnover of "around Rs 40 lakh per year".
They also conduct training programmes spanning five days for Rs 3,000, wherein they provide the material to those interested.
Thinking back on the last 32 years, Arati says the journey has been nothing short of fascinating but also fulfilling.
"I got to be a part of reviving this heritage form of embroidery that would otherwise have been lost in time. I feel fortunate," she concludes.
Edited by Divya Sethu