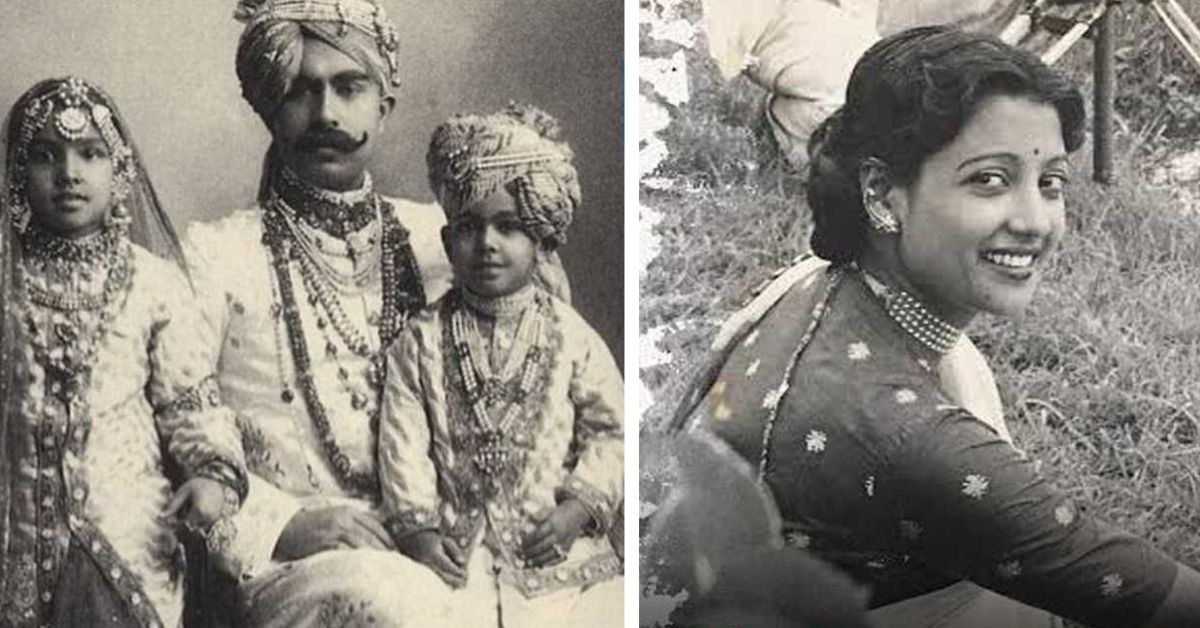 As the 74th Republic Day draws near, here's reflecting on India's illustrious saga through the years and, more importantly, the individuals who made these glorious moments possible, in 10 historic photos.
As the 74th Republic Day draws near, it beckons us to take a moment and reflect on the long glorious journey that the country has witnessed — the struggles endured in the endeavour to become a republic nation, the winning moments, the highlights, and the downfalls.
Here are a series of pictures that celebrate India's illustrious saga through the years and, more importantly, the individuals who made these glorious moments possible.
1. A woman rises to heights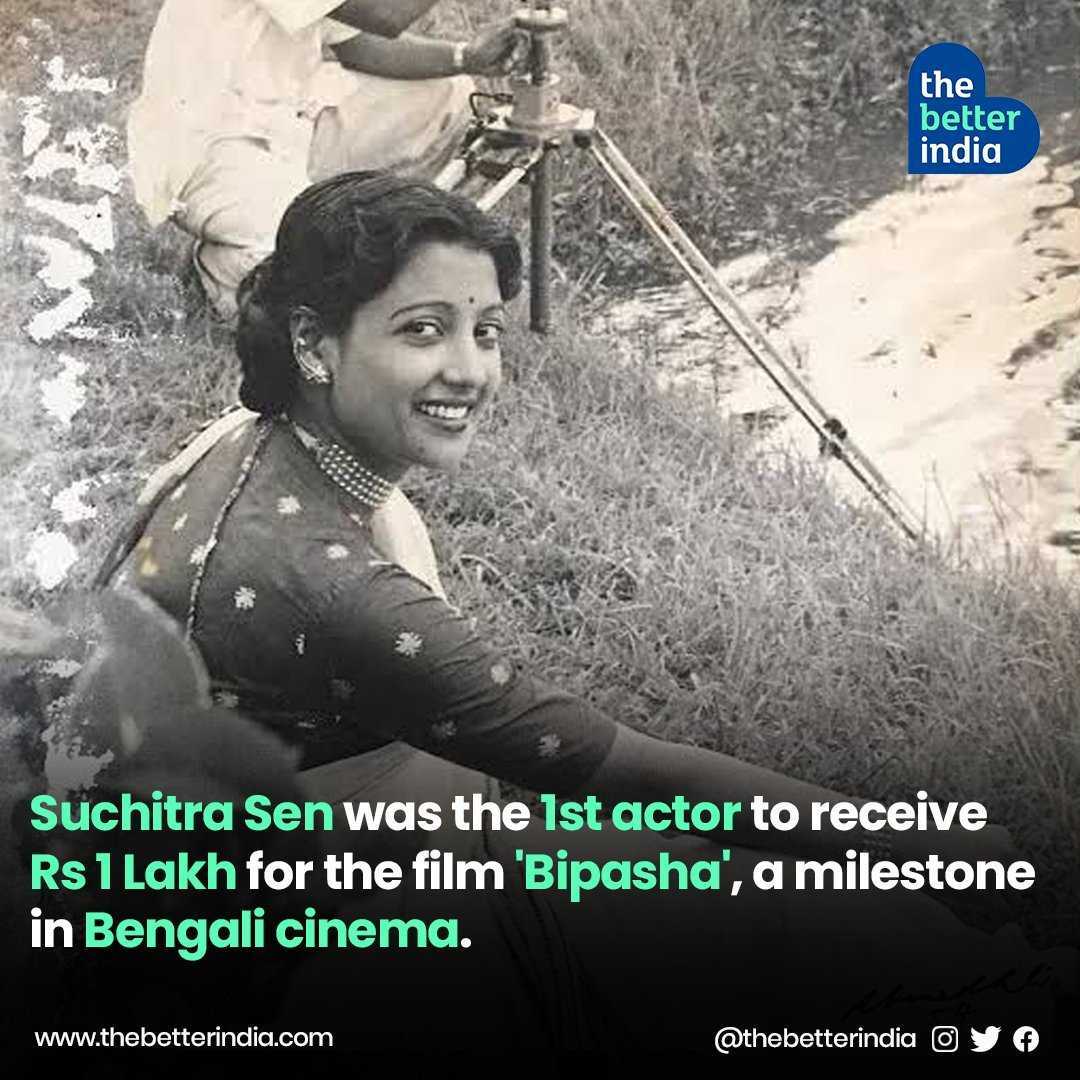 It was unheard of in the movie industry for a female protagonist to be paid a handsome sum of money, let alone a lakh. However, Bengali actress Suchitra Sen broke this norm when she was paid a fee of Rs 1 lakh for her movies. In fact, this was even higher than most male leads were paid. ⁠
She was also the first Indian actress to receive an award at an international film festival. This was at the 1963 Moscow International Film Festival, when she won the Silver Prize for Best Actress for Saat Pake Bandha.
2. The man who put Indian wrestling on the world map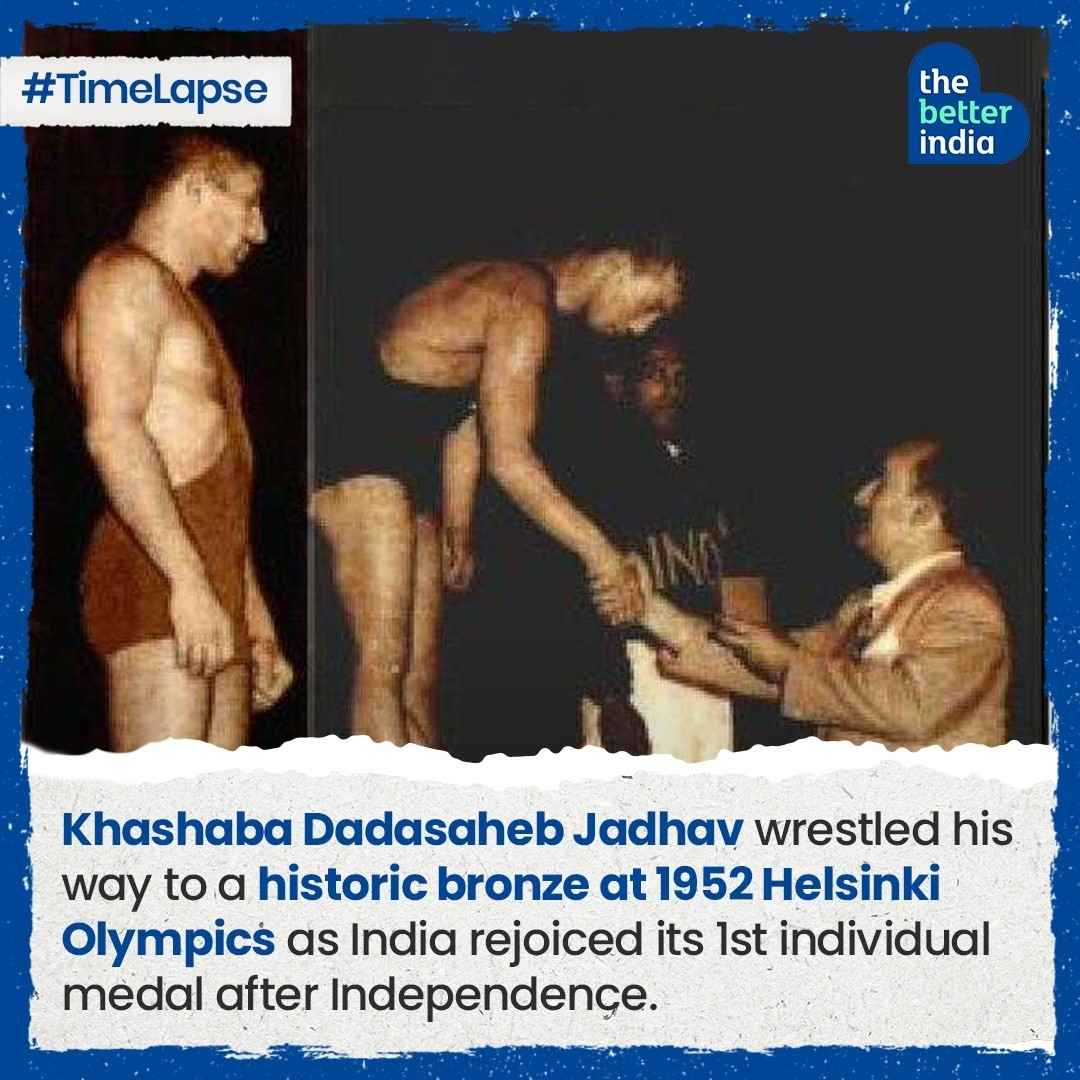 In 1952, Indians watched with bated breath as Khashaba Dadasaheb Jadhav, also known as the 'Pocket Dynamo', won the bronze medal at Helsinki Olympics. When he returned to his village in Goleshwar, he was given a hero's welcome, with a procession of 151 bullock carts and drummers.
Recounting this day, his cousin Sampat Rao had said, "Every villager was basking in that moment of glory. Khashaba bhau brought the small village of Goleshwar, earlier a dot on the map, to the fore. The whole world knew and recognised Goleshwar as the village that gave India its first-ever Olympic champion."⁠
But what few know is the behind-the-scenes story of how Khashaba reached the Olympics. Not being able to afford the trip, he began asking people for help and the principal of the college where he studied, R Khardikar, went the extra mile and mortgaged his house for Rs 7,000.
3. A ray of hope for Rajasthan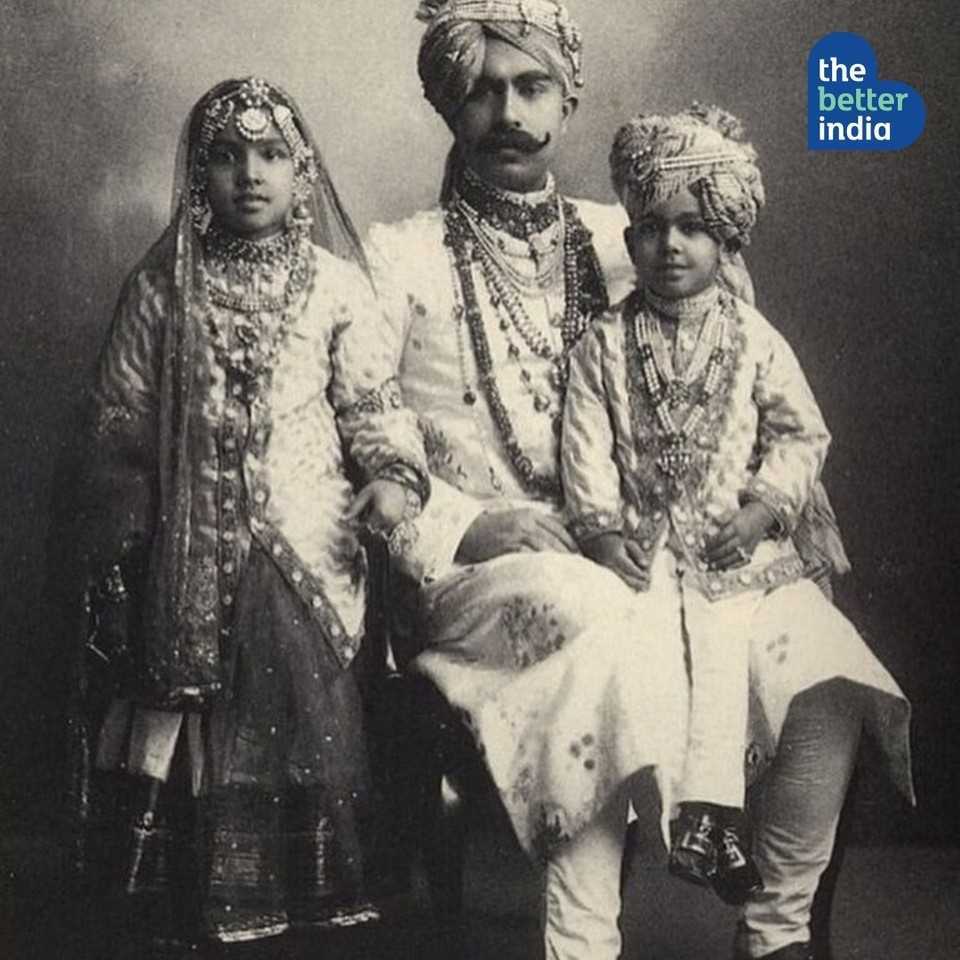 Maharaja Ganga Singh of Bikaner, Rajasthan, brought in numerous positive developments in the state and surrounding regions. Besides being the first prince in Rajputana to grant a full charter of powers to a high court, he was credited with improving farming in the region. He even introduced prison reforms wherein the Bikaner prisoners weaved carpets that were then sold internationally.
Not only Rajasthan, but even the rest of India has much to thank the prince for.
It is said that during World War I, he commanded the Bikaner Camel Corps, which served in France, Egypt and Palestine. ⁠
4. Hero of the Kargil War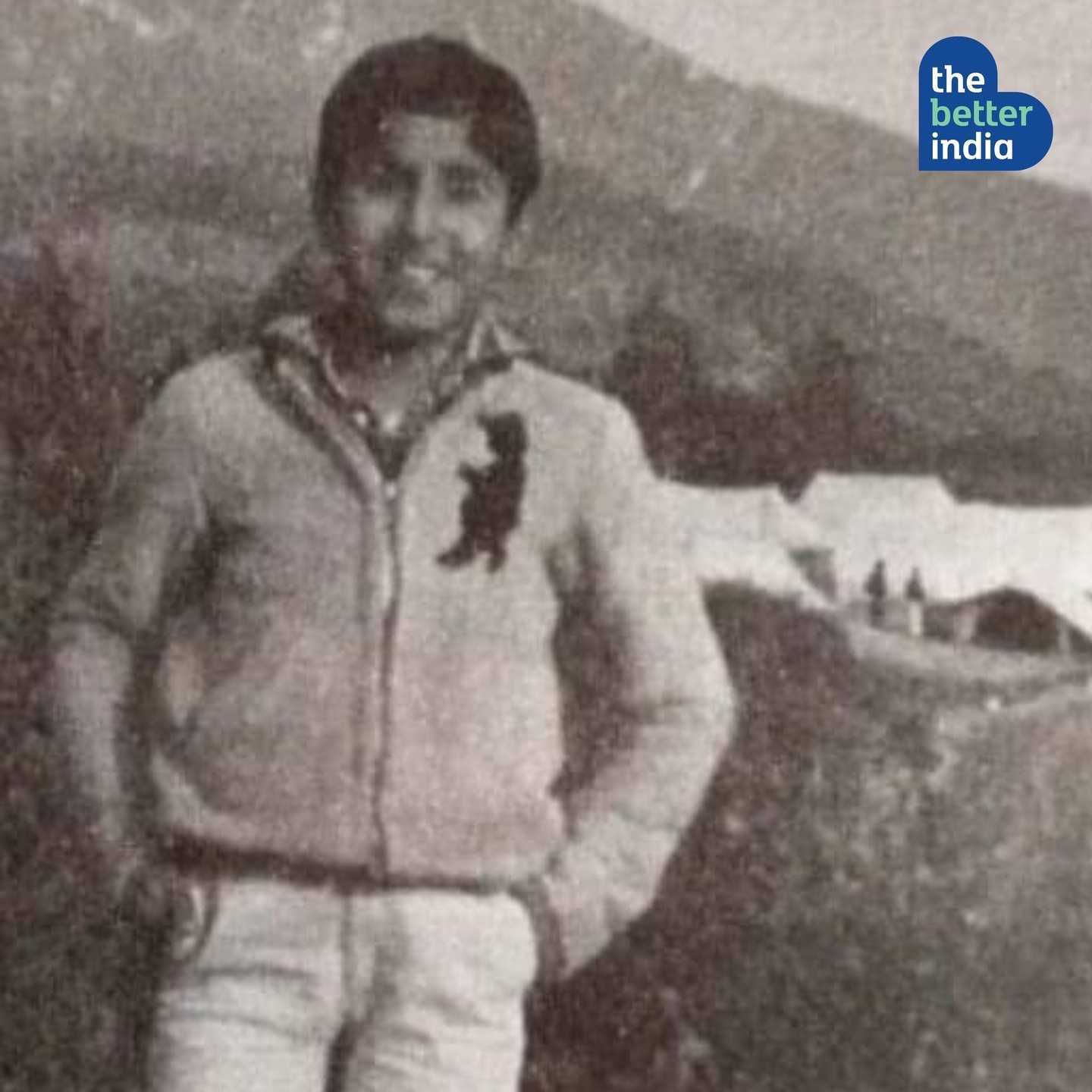 During the Kargil War fought in 1999, Vikram Batra emerged as a brave and courageous soldier who was not afraid to lay down his life. He was only 24 when he fought in the war and lost his life on the front lines for his country. ⁠⁠
His father Giridhar Lal Batra, a former government school principal, once speaking of Vikram's heroism, once said, "Vikram was an outstanding and extraordinary boy, very diligent and brilliant. As a father, I knew he was much ahead of ordinary people. He was given the name 'Shershah' because he was very brave."⁠
He added, "During the Kargil War, he forced his junior man to go back and take his place, and that makes him no ordinary person. He had seen deaths before him during combat, but he was never afraid to go all out and fight. He always led from the front."⁠
5. A pioneer in science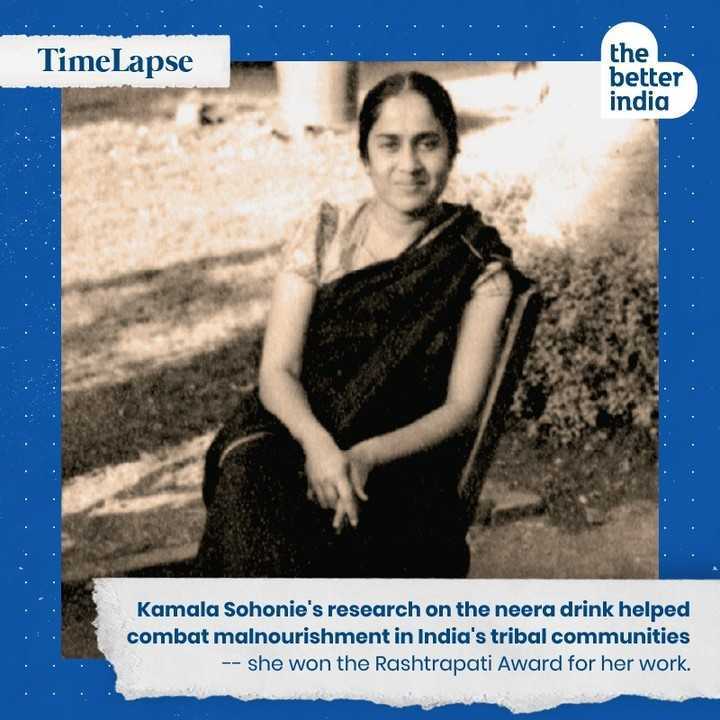 Kamala Sohonie was intent on getting admitted into the Indian Institute of Science to pursue her research, but was denied because of her gender. After much persuasion, she was admitted by Sir C V Raman, then head of the institute.
Her research focused on neera (a popular drink made from sweet palm nectar, legumes and rice flour) and how it could meet the nutritional needs of Indians, particularly of the poor.⁠
Kamala proved that women could do anything and following her earning a scholarship at UK's prestigious Cambridge University, IISc began admitting female students.
6. ⁠The man who took India to space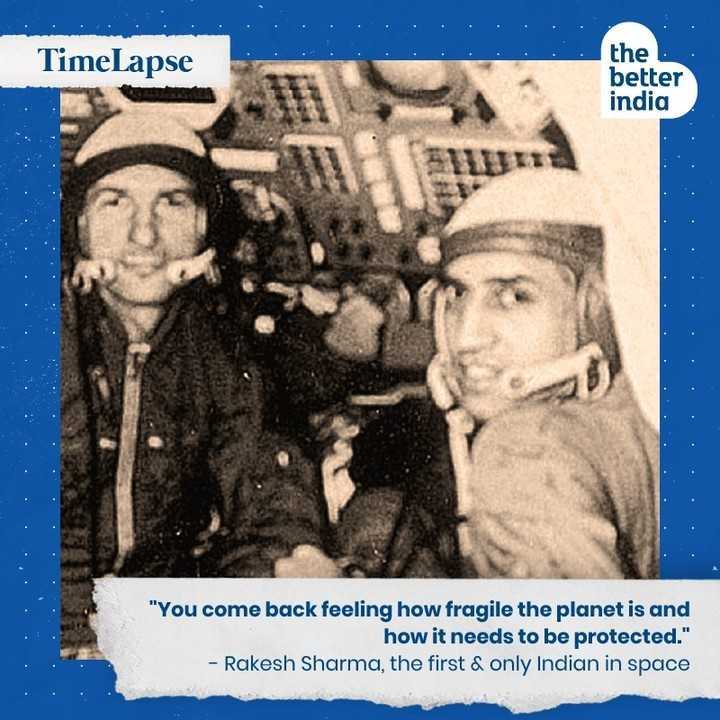 In 1984 when Rakesh Sharma returned to the Earth from space, he recounted how overwhelming it was. "Slowly, you begin to realise that borders are not visible from space and then you start looking at your country as part of a whole, and the whole being planet Earth itself. You come back feeling how fragile the planet is, and how it needs to be protected," he said, adding that the best sight from space is the sunrise and sunset.
However, he also spoke of the body changes that occur — the blood tends to rush to the head because the heart continues to pump at the same rate as it does while on Earth, the face and tongue swell up, and you develop space sickness, similar to travel sickness. ⁠
7. The pioneer of transport through the ghats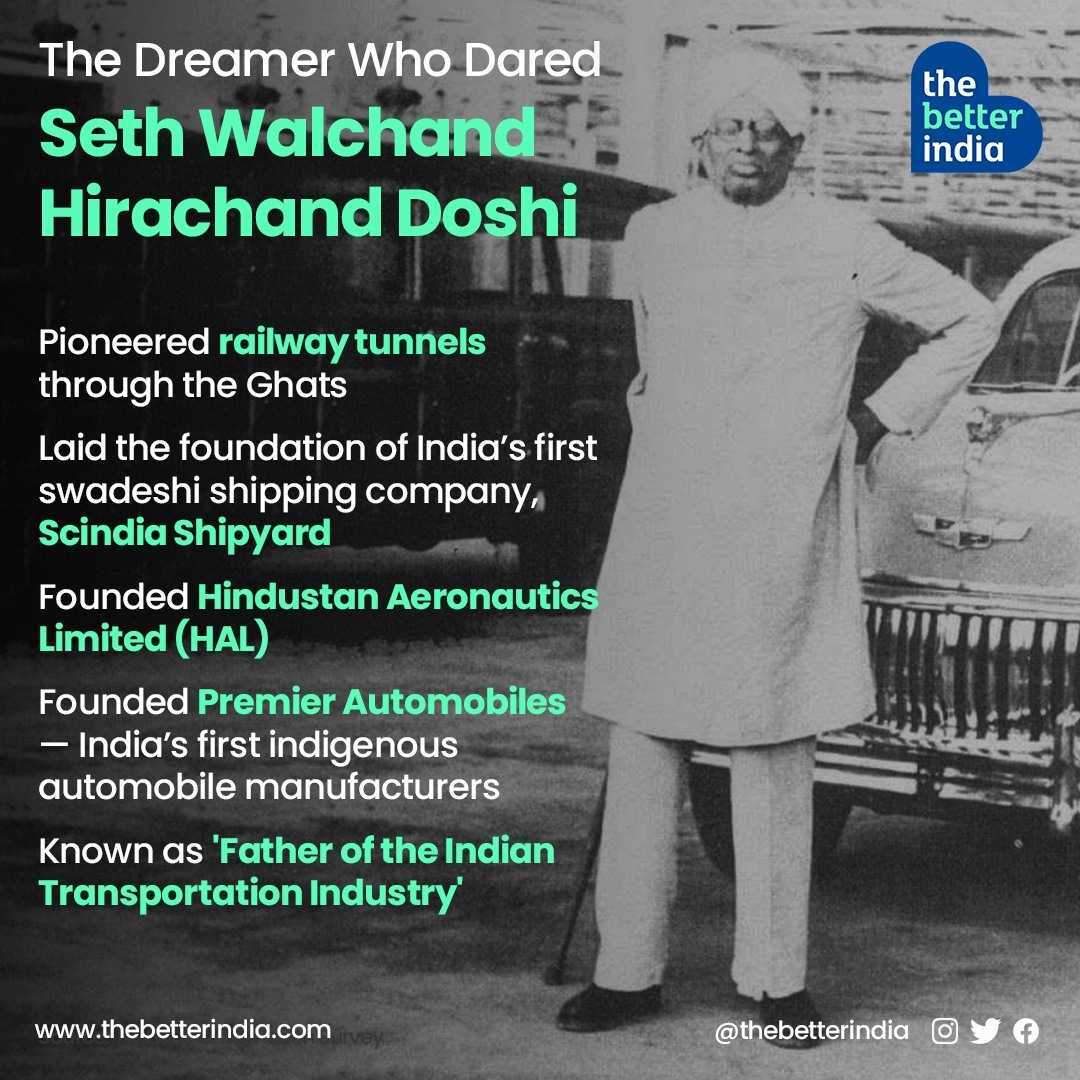 Walchand group founder Seth Walchand Hirachand Doshi is known as the man behind India's first modern shipyard, first aircraft factory and first car factory. The group also established several confectionery companies and engineering companies.
But among the company's notable projects is the commissioning of tunnels through the Bhor Ghats on the Mumbai-Pune railway route, which helped boost transport and mobility, earning Walchand the title of 'Father of Transportation in India."⁠
8. A woman hero during the freedom struggle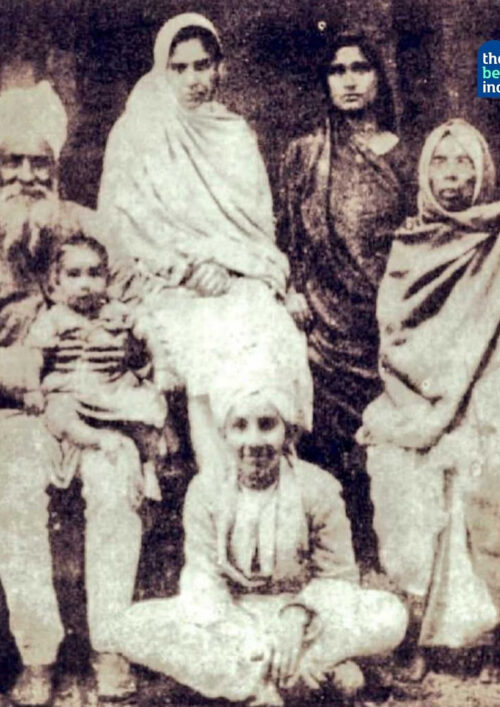 Amar Kaur, the sister of Bhagat Singh, was a nationalist and prime leader during India's struggle for freedom. She was even arrested in 1932 when during the Civil Disobedience Movement she pulled a chain in the running train and shouted nationalist slogans.
She was arrested once again during the Quit India Movement in 1942 for setting up training camps in Lahore for women. However, nothing could deter her, and while in jail in 1942, she along with the other inmates hoisted the national flag on the jail gate.
9. A medical superhero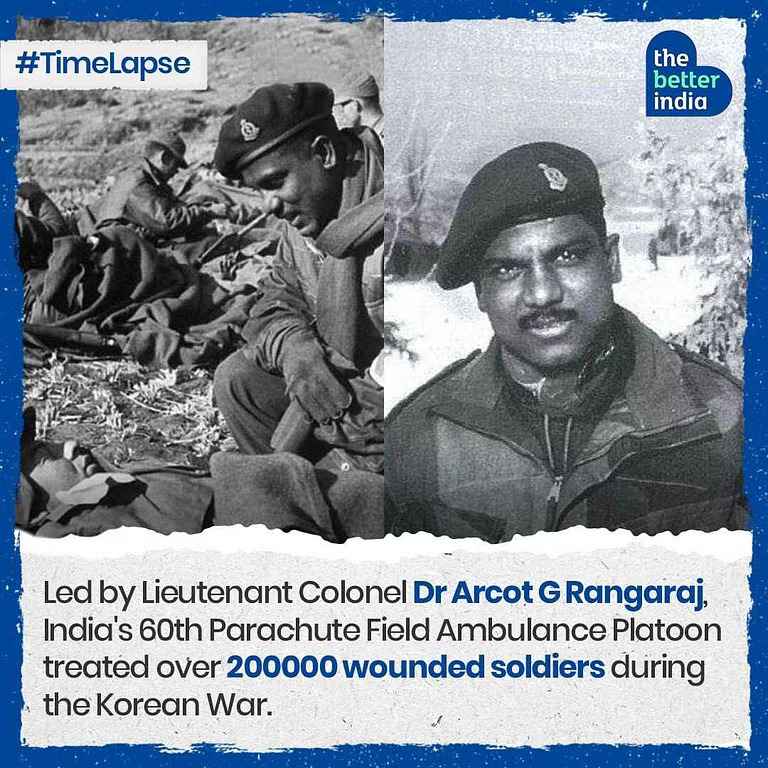 Lieutenant Colonel Dr Arcot G (AG) Rangaraj was known for his passion towards helping those in need of medical attention, and one such instance was when he led a medical mission to the Korean peninsula.
In November 1950, the Colonel was promoted to head the 60th Parachute Field Ambulance unit and is said to have treated more than two lakh wounded soldiers, given training to local doctors, and even escaped near-death scenarios himself!
10. A musical genius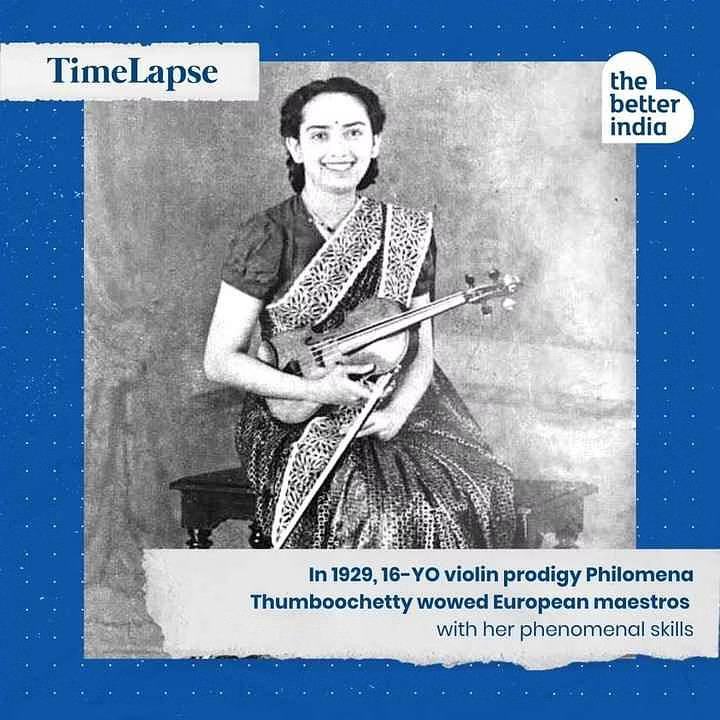 When Philomena Thumboochetty — the daughter of the 'Huzur' secretary of the Maharaja of Mysore — was just a teenager, she took the fellowship examination offered by Trinity College London and was awarded 98 percent.
She then went on to be chosen for admission to the famed Paris Conservatoire and was the youngest and the first from India to do so.⁠ In fact that was the beginning of her illustrious career. In 1934, Philomena and her mother were presented at the court of King George V and Queen Mary. Dressed in a gold embroidered red saree with a set of emeralds, Philomena enthralled the royals with her grace.
We bring stories straight from the heart of India, to inspire millions and create a wave of impact. Our positive movement is growing bigger everyday, and we would love for you to join it.
Please contribute whatever you can, every little penny helps our team in bringing you more stories that support dreams and spread hope.