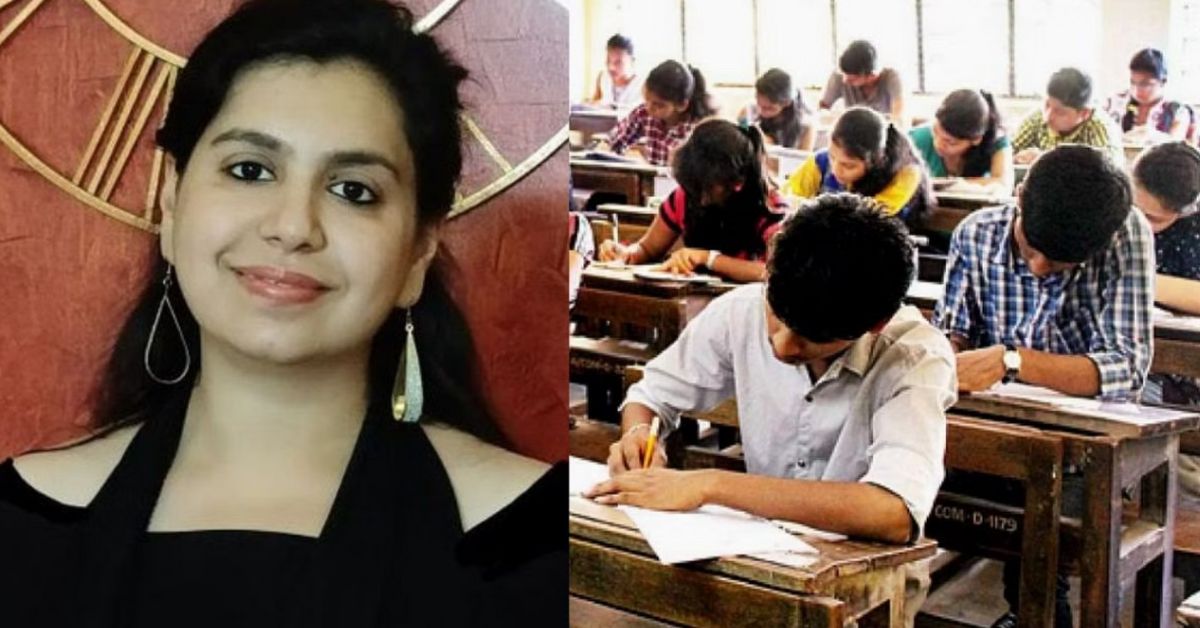 IAS officer Divya Mittal recently took to Twitter to share tips on how to efficiently prepare for the UPSC examination along with a full-time job.
The Union Public Service Commission (UPSC) is one of the most prestigious examinations conducted in India, attempted by aspirants — graduates to working professionals — from every corner of the country. But only a few are able to crack the challenging exam and become civil servants.
Not everyone can afford to dedicate all their time to UPSC preparation; some juggle their studies with full-time jobs. They often find themselves in a dilemma — whether to quit their job or not.
So, if you are a working professional seeking guidance on how to prepare for the UPSC, Indian Administrative Service (IAS) officer Divya Mittal has some useful tips which she recently shared on Twitter.
Mittal, who proved her mettle by cracking some of the toughest examinations in the country like UPSC, JEE, and CAT, is currently serving as the district magistrate of Mirzapur.
Many people have asked me how to prepare for UPSC Civil Services Exam along with job. Here are my tips on it:

A thread 🧵— Divya Mittal (@divyamittal_IAS) October 12, 2022
Here are ten elements, according to Mittal, that can help you build a good strategy:
1. Wake up early
The IAS officer's first advice to working professionals is to wake up early; for instance, at 5 am. "You must dedicate 4-5 hours every day to studies and at least 12 hours on weekends," says Mittal.
2. Utilise work breaks
She tells aspirants to finish reading newspapers and current affairs during office breaks.
She adds, "Living near the workplace can save travel time. And by commuting via public transport, you can study while commuting as well. It's a good time to listen to audio and watch videos."
Utilizing travel & work breaks

-Try to finish newspapers, current affairs in office breaks.
– Don't try to do optional. Impact will be less
– Try to live near workplace to save travel time.
– Use public transport over bike to study while travelling. Else listen videos/ audios— Divya Mittal (@divyamittal_IAS) October 12, 2022
3. Limit sources
The IAS officer advises aspirants to focus on an in-depth study from limited sources instead of increasing the sources of study. "This is the most critical aspect, as you are short of time," writes Mittal on Twitter.
4. Buy notes
"Making notes is crucial for preparation. But you can also get some notes online or at the market. This will help you save time, and allow you to use that time for high-impact study," says Mittal.
5. Split leaves
The IAS officer advises working professionals to use leaves judiciously.
"Take leaves close to your exams and try to take a longer break after clearing prelims. Now, depending on the number of leaves you can take, split them in this manner — two weeks before prelims and one month before mains."
Leaves

Use leaves judiciously. Take them close to your exams. Try to take a longer break after clearing prelims.

Depending on how many leaves you can take, try to split in this manner:
– 2 weeks before prelims
– 1 month before mains— Divya Mittal (@divyamittal_IAS) October 12, 2022
6. Manage stress
Mittal shares that working professionals mostly endure job stress along with preparation. So her advice is to leave work problems at the office itself. "This will allow you to remain focused when you prepare for the exam," she adds.
7. Avoid socialising
The IAS officer asks aspirants to remove distractions — hanging out with office colleagues after work, attending social events and movies — as time is critical for those in preparation.
8. Drown negativity
One of the many challenges for working professionals could be people doubting their abilities. "Keep going and prove them wrong. Cut off ties with such negative people, and talk to a mentor who can push you and motivate you," advises Mittal.
Drown negativity of people

-If someone tells you that you can't do it. Keep going and prove them wrong. People have done it before you and you can do it too.

-Cut off ties with such negative people and talk to some mentor who can push you and motivate you— Divya Mittal (@divyamittal_IAS) October 12, 2022
9. Avoid complacency
She shares that as working professionals already have a backup — their current job — they should not let complacency set in, at any time, adding "Sustained motivation is most critical in clearing the CSE."
10. Maintain focus
The IAS officer says, "Once you get selected for any service, resign the same day. With the selection in place, you have the security of getting a private job at any time. This will help focus completely on the next attempt."
"It must also be noted that work experience helps score well during the UPSC interview. It is not a negative aspect," highlights Mittal. "It is definitely difficult, but if you have the commitment you can make it happen!"
Edited by Pranita Bhat