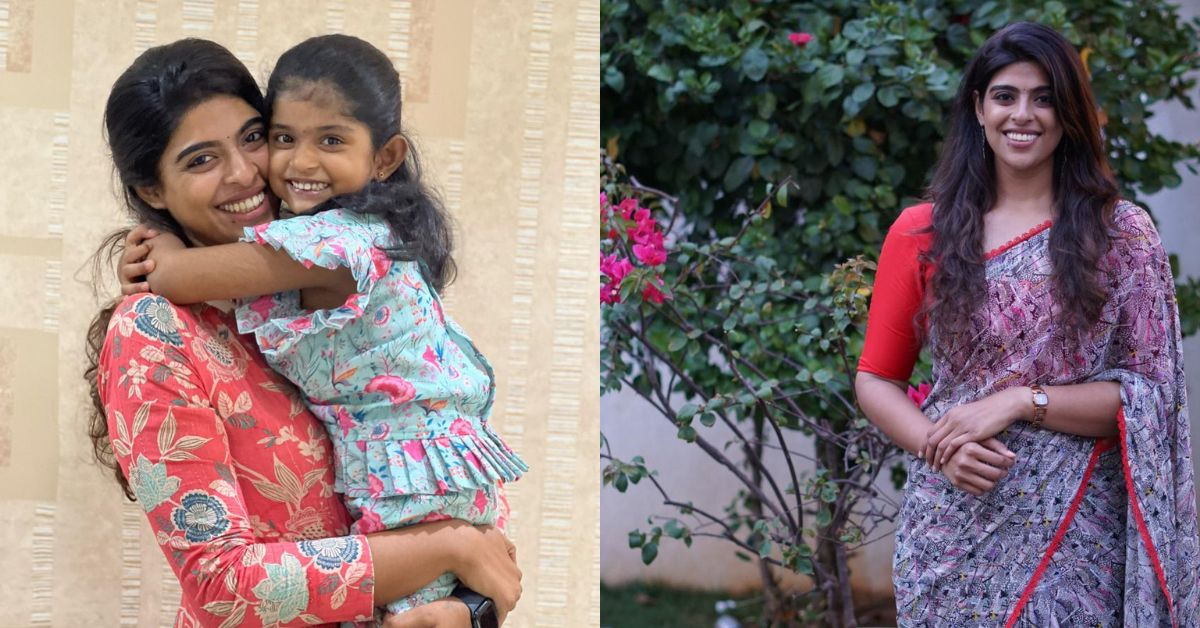 Pooja Srinivasa Raja, who overcame postpartum depression, bullying, and eating disorders through therapy, founded 'The Love Hope Company' in Chennai. This wellness space aims to make mental health support accessible and break the stigma surrounding it.
Trigger warning: Mentions of suicide, bullying, eating disorder and depression.
The feeling of holding your child for the first time is indescribable. However, motherhood, especially in the first few months, can be challenging. It can have a significant impact on your mental health as you learn the art of taking care of a small human. Some mothers find pregnancy difficult, others have a traumatic labour and delivery, and some struggle during the postpartum period.
For Pooja Srinivasa Raja, it was the latter. After a smooth pregnancy and delivery, the then 22-year-old was hit hard by postpartum depression.
"What I felt had nothing to do with my baby or the pregnancy or delivery. I felt very low. People would come and make unkind comments about my daughter's appearance. They would say that she has a lot of facial hair, she is dark, etc. This really triggered me and reminded me of the trauma I went through growing up," Pooja tells The Better India.
Pooja went through a very low phase for the first four months after childbirth. She recalls crying without a clear reason. "I was just not okay. I didn't feel like sleeping, and I was unsure about my career. Seeing my friends studying or working on social media led me further down the spiral. After three months postpartum, I started having suicidal thoughts," adds the now 27-year-old.
One night, she poured out her feelings to her mother and cried. Her mother suggested that she should start therapy, which effectively turned around Pooja's life. The therapy had such a transformational effect on this Chennai resident's life that today, she runs a mental wellness startup called 'The Love Hope Company' — which she calls a 'cafe for mental health'.
"Love and hope drive everything we do. We want to bring you a lot of love (self-love) and hope," says Pooja.
'Therapy changed my life'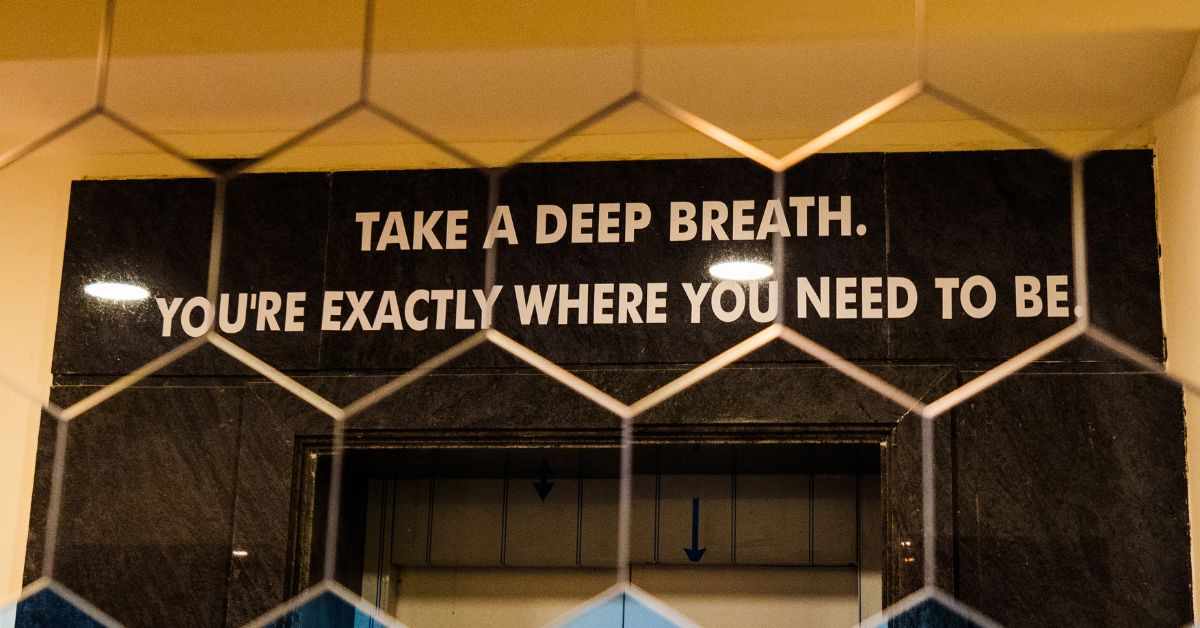 Pooja remembers her first therapy session like it was yesterday.
"I was in a really dark space then. I was angry at my mother for even suggesting therapy. However, going for a session changed my perspective and mindset. I realised that therapy is just working on yourself; the therapist only guides you. It has helped me understand myself better and think better. It has helped me understand the issues I was facing in my marriage. I understood what's okay and what's not. I became a better person," adds the entrepreneur.
Married at just 20 and having become a mother at 22, she says that therapy helped her verbalise her feelings. It also helped improve her self-esteem, which had been low due to years of body shaming.
"When puberty hit, my height shot up. I'm six feet tall today. My weight also increased, which led to a lot of body shaming by my classmates and even teachers. I was bullied for my looks. I started isolating myself and developed an eating disorder (bulimia). I lost a lot of weight due to this, but even then I was shamed for becoming 'too thin'. Today, I look back and realise that I was depressed. My therapy sessions helped me uncover years of trauma," adds Pooja.
Growing up in a business family, Pooja worked in their chain of restaurants. "I grew up in a joint family, but I never shared what I was going through with anyone. I just thought that there was something wrong with me. I had low self-esteem. We are always told, as women, that we must look a certain way and dress a certain way. We are told that we must adjust and compromise. Today, I realise how important it is for us to talk and voice out our needs," she adds.
She says that it took about one to one and a half years of therapy for her to feel better and improve her sleep patterns. When she started speaking to her friends about going to therapy, they would ask her why she was going.
"There was no awareness about mental health. We are always expected to fit into societal norms. Most of us don't even follow our passion. Till two years ago, I would have never thought that I would be starting a mental health space. Conversations with my friends made me realise that there is a need for more talk on mental health," she adds.
Rajesh, a Mumbai resident, vouches for the role that therapy plays in improving mental health. "I lost my job and my father during COVID. I was in the lowest phase of my life and didn't know who to turn to for help. I just stayed home for almost 45 days without even stepping foot outside. When speaking to my children, friends and family didn't work, my wife urged me to try therapy. I scoffed, but she insisted I take an online session. It really helped. I've been able to realise many more things about myself and I am able to deal with my failures better."
Pooja felt that there was still a lot of stigma around mental health. To bridge that gap, in 2019, she started an NGO called Transfomind Foundation — an online platform to create awareness of mental health.
"I collaborated with mental health experts to develop educational material on mental well-being. This idea gained traction during the COVID-19 pandemic, raising significant awareness. In the second wave of the pandemic, we teamed up with Montfort College to offer free therapy sessions," adds the businesswoman.
This was also a challenging time in Pooja's personal life as she was separated from her husband. During a solo trip, a conversation about the importance of mental health ignited the fire in the 27-year-old to do something more concrete in the field.
A little bit of love, and a lot of hope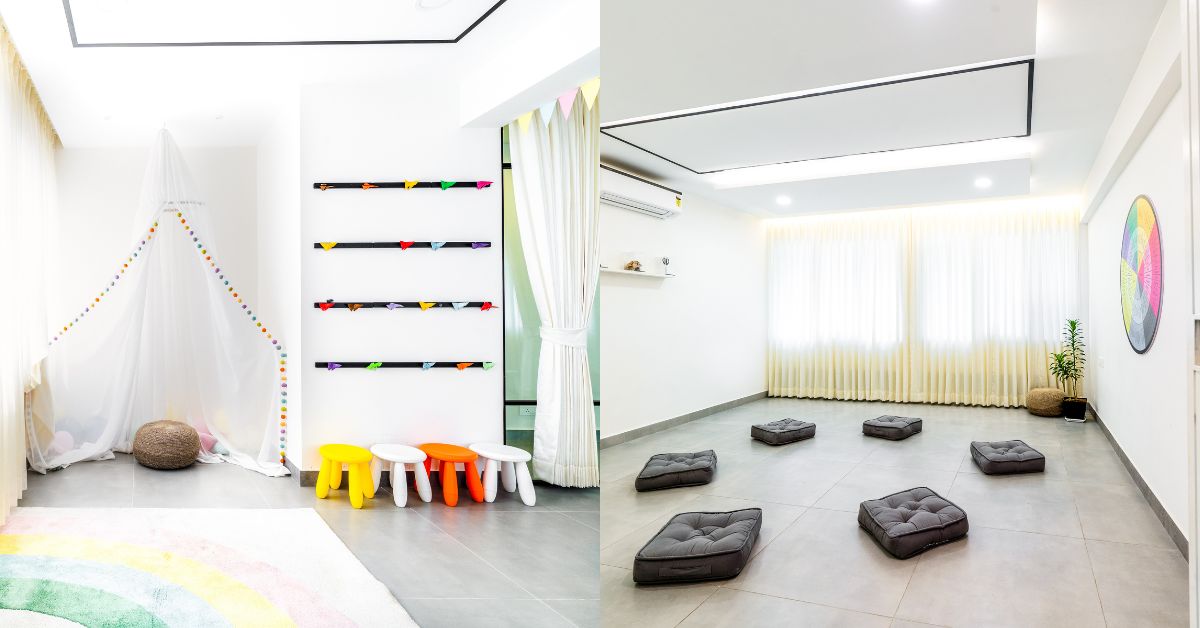 Movies often give us a picture of a therapist's office where the patient is just lying on a comfortable couch and talking about their feelings. In the real world, the setting is much more formal and clinical. To provide this comforting space, where one can express themselves, not just through words, but also through art, Pooja set up 'The Love Hope Company' in 2023.
"It's a mental wellness space where we offer multiple services. We have counselling sessions for individuals, couples, families, and children. We have support groups, wellness workshops (where we use art, dance and drama to provide help) and group therapy sessions. We have designed our space to be one where people feel like opening up," says Pooja.
The 'mental health cafe' as the founder likes to call it, is in T Nagar, Chennai.
They also have a programme for children called Emotional Intelligence Through Arts (EITA). The focus is to nurture emotional intelligence in children by helping them express themselves well through art.
"Most people from our generation are going to therapy today because of what they went through as children. It's a buildup of years of trauma. We don't want our children to go through the same. We want to educate kids to understand themselves better. As a single mother, I want my daughter to be able to differentiate between right and wrong. We also have programmes for parents," adds Pooja.
EITA, she says, is a holistic solution for children. "Most of us are today working in fields which are miles away from what we studied. We want this to be an early intervention for kids to bridge all the gaps in the education system. Learning to express yourself is a very important skill, no matter what profession you choose," she adds.
Started in June 2023, the centre has had a phenomenal response so far, according to the founder. Their group sessions are a great hit. They have conducted sessions like 'Her Canvas: Art Journaling for Women' and 'Our Game of Hope' (interactive games for adults). They are planning to launch online support groups on 10 October, 2023.
Pooja wants The Love Hope Company to become the go-to mental health space throughout the country, both offline and online.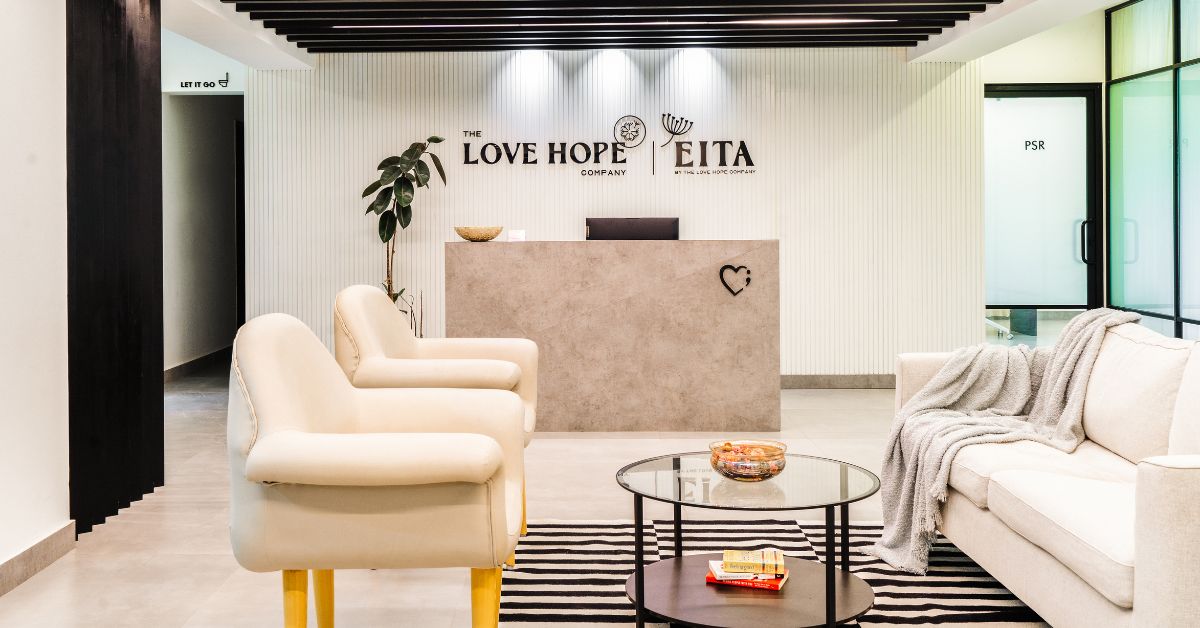 "I want to establish brick-and-mortar spaces throughout the country, like Apollo hospitals, which also have online sessions. I want The Love Hope Company to become the go-to mental health service provider. Some people may not be comfortable with one-on-one sessions. For them, we have support groups and art therapy. It's a one-stop shop for your mind," she adds.
Having bootstrapped the startup, the entrepreneur wants people to give mental health the same importance they give to their physical health.
"Mental health should be a high priority. You don't have to 'go through something' to seek help. It's just about understanding yourself better and evolving as a person. You are just taking the help of a professional to navigate your way through life, sans judgement. Don't wait for something to happen to go to this doctor. Gift yourself a session," says Pooja.
You can book a session at The Love Hope Company here.
Edited by Pranita Bhat.
We bring stories straight from the heart of India, to inspire millions and create a wave of impact. Our positive movement is growing bigger everyday, and we would love for you to join it.
Please contribute whatever you can, every little penny helps our team in bringing you more stories that support dreams and spread hope.
Tell Us More