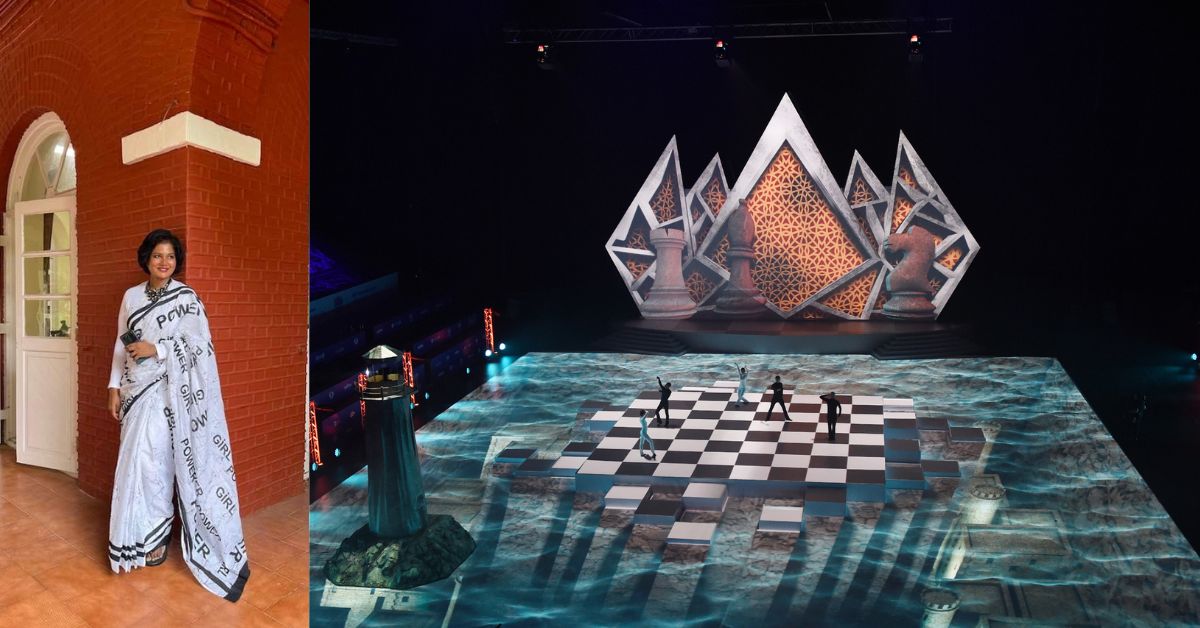 Hailed by Anand Mahindra, this viral video shows a stunningly creative choreography by IAS Officer Kavitha Ramu for the 44th International Chess Olympiad being held in Tamil Nadu's capital Chennai.
The 44th FIDE Chess Olympiad kicked off on 28 July with much pomp and show in Chennai, Tamil Nadu this year. Onlookers and fans welcomed the tournament with Thambi, the official mascot; a music video by AR Rahman; and the city's Napier Bridge, which was painted to resemble a chessboard, alongside.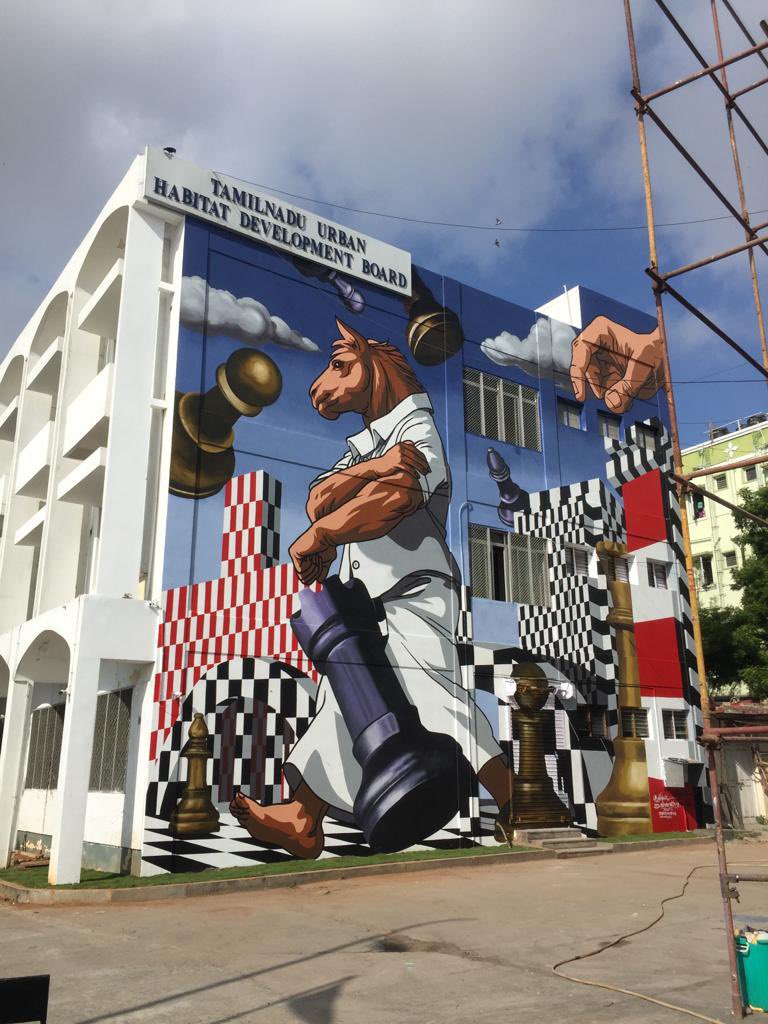 Joining the drive to promote and commemorate the event is another video, which, reminiscent of a scene straight out of Harry Potter, shows chess pieces coming to life.
Choreographed beautifully by IAS Officer and Pudukkottai Collector Kavitha Ramu, the video was hailed by Mahindra & Mahindra's chairman Anand Mahindra. Sharing the video on Twitter, he called it "superb" and "authentic".
So far, the video has received more than 16,000 likes, with many calling it brilliant and appreciating the efforts of the artists.
Kavitha Ramu is an accomplished performing artist who has trained in Bharatanatyam and Kuchipudi. Apart from being an IAS officer, she also finds time for dance and has performed Bharatanatyam across 700 stages over 25 years.
Speaking to The Better India, she says, "We were conducting various awareness programmes for the olympiad. I wanted to do something different. Being an artist, I naturally thought of using performers and composing a visual treat. Characters like the knight, rook, and pawn lend themselves naturally to picturisation."
She held auditions and chose performers for each character in Pudukkottai. The performance is a mix of classical, folk dance, and martial arts, and saw artists from across the state come together. The art forms in this performance include Bharatanatyam, Therukoothu (Street Theatre), Poikal Kudhirai (a folk dance), Mal Yudham (Martial Art) and Silambam (Martial Art).
"We chose Silambam for the soldiers (pawns), and I was sure that I wanted the King and Queen to perform the classical dance. It was choreographed in Pudukkottai and shot in Chennai on 20 July. It was directed by Vijay Raj," Ramu says.
The longer version of the video has been shared by Tamil Nadu Chief Minister MK Stalin, and includes the introduction of the characters.
While sharing the video, Mahindra stated, "[The video] has authenticity, given the game was invented in India."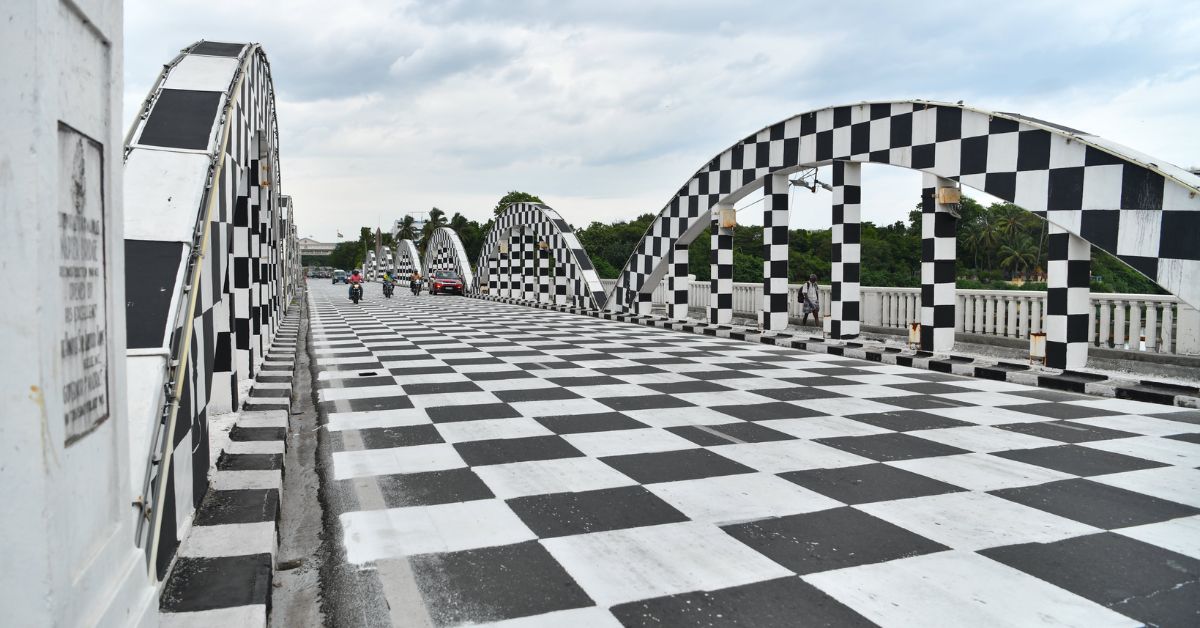 Chess, or chaturanga, came into existence 1,500 years ago. It was called chaturanga based on four divisions of the military — infantry, cavalry, elephantry, and chariotry, and was a battle simulation game used for military strategy.
The game then spread to Persia, China, and Europe, where it came to be known as chess.
It is, therefore, very special that India is hosting the Chess Olympiad for the first time. It began on 28 July and will go on till 10 August. India kicked off their campaign with a great start, as all six teams won in their first round on Friday.
Sources
'From Chaturanga To Chess- The History Of The Origin Of Chess' by Sharwari Kale for Homegrown, Published on 09 April 2019
Edited by Divya Sethu