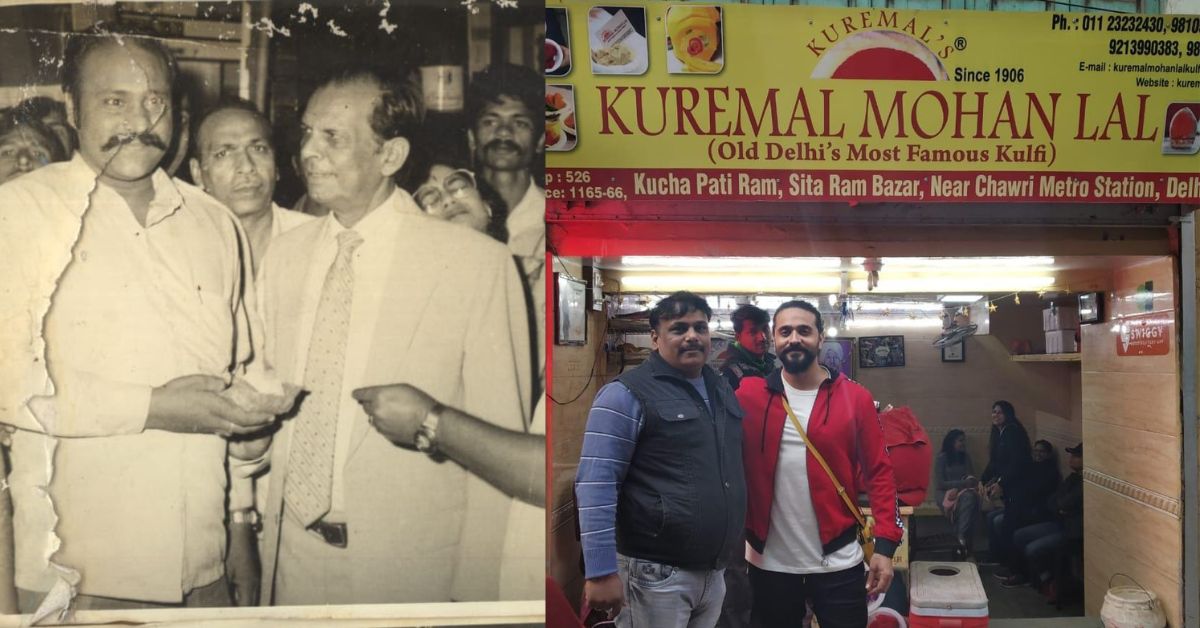 What started as a seasonal business by Haryana farmer Kirorimal Mohanlal eventually evolved into an iconic kulfi brand in Old Delhi — Kuremal Mohanlal Kulfi. Vishal, Kirorimal's great-grandson, shares the story behind his family's legacy.
Every day, thousands of foodies flock to Old Delhi's bustling streets on tuk-tuks (rickshaws) and cycle rickshaws to devour the irresistible kulfi (flavoured ice milk) at Kuremal Mohanlal Kulfi in Chawri Bazar's narrow lanes.
This iconic brand, existing for over a century, has maintained its legacy and kept its customers hooked to its unique kulfis — from kesar pista, matka kulfi and vegan kulfi to kulfis stuffed in fruits like mango, orange, apple, and pomegranate.
It's not just the Delhites, but tourists from all over the world visit this eatery year-round to hog on the frozen dairy dessert. The eatery was founded by a Haryana farmer, Kuremal Mohanlal, about 117 years ago. We sat down with his great-grandson, Vishal Sharma, to learn about the brand's history.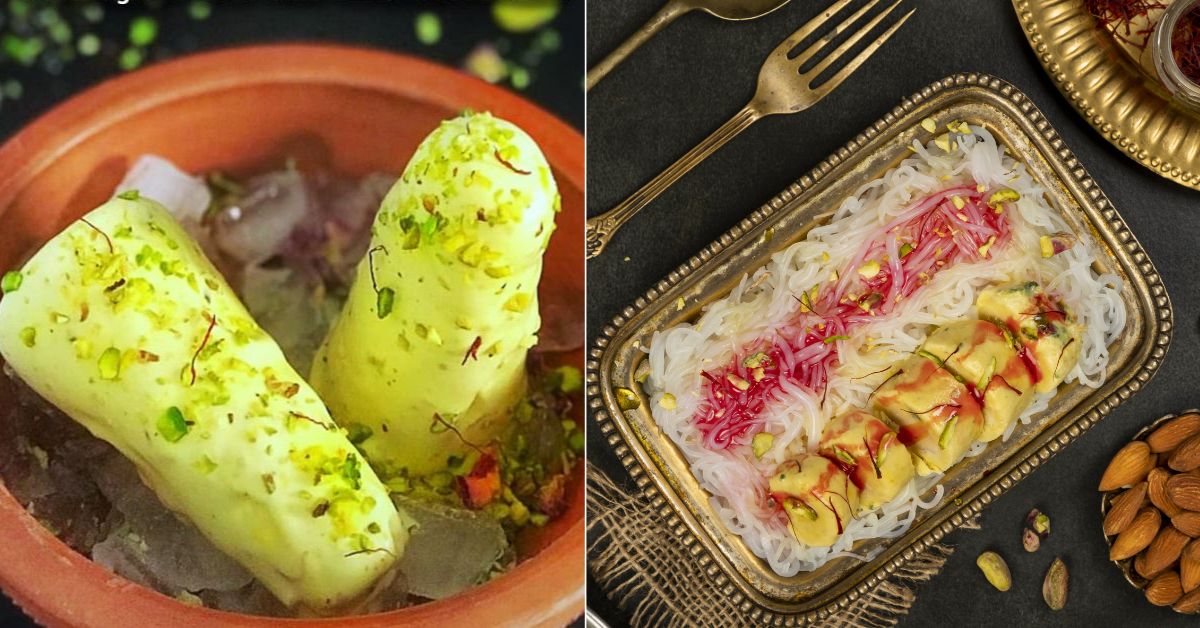 A Haryana farmer's journey from farm to fame
The story dates back to 1906 when at the age of 11, Kirorimal Mohanlal decided to venture beyond farming. Inspired by his uncle, who sold kulfis locally, he came up with the idea of selling kulfis to the urban residents of Delhi. After helping his elder brothers with harvesting rabi crops, Kirorimal would travel from his village in Jhajjar to Delhi during the summers to sell kulfis.
In a conversation with The Better India, Vishal says, "He would save money from farming and rent a room in Delhi for two months. During this time, he spent his days making kulfis and later sold them in the streets."
"Back then, he did not have the option of refrigeration, so he would instead fill baraf (ice slabs) and namak (salt) in a matka (an earthen pot) that would reduce temperatures to minus degrees. He would then set kulfi contents in a mitti ka koonja (clay earthenware), store these in a huge clay pot, and then carry it on his head to the old Delhi streets," he adds.
Vishal adds that his great-grandfather would serve kulfis on a leaf and sell it for four annas each. In a day, he managed to sell about 100 kulfis.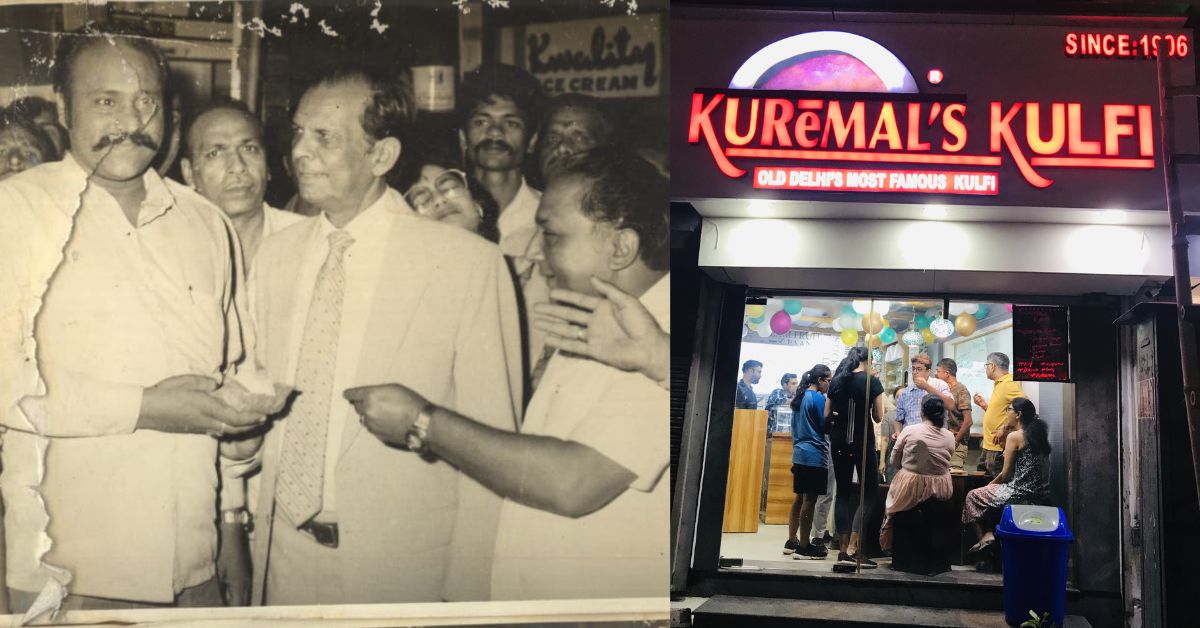 This set out to be the foundation of Kuremal Mohanlal Kulfi. "Back then, his friends would jokingly call him Kuremal instead of Kirorimal. But today, this name has become a popular brand in Delhi," the 29-year-old says with pride.
The seasonal work of making kulfis continued for three decades until Kirorimal was able to open his first outlet in Chawri Bazar in 1940 along with his son Mohanlal. Soon after, the father-son duo started getting orders for weddings and catering events.
Vishal says that it was his grandfather Mohanlal who took the business to new heights. "In our childhood, I remember he used to tell us how he was invited to the Rashtrapati Bhavan to serve our kulfis to the president. He would proudly carry earthen pots on his tonga in front of many police officers," he says.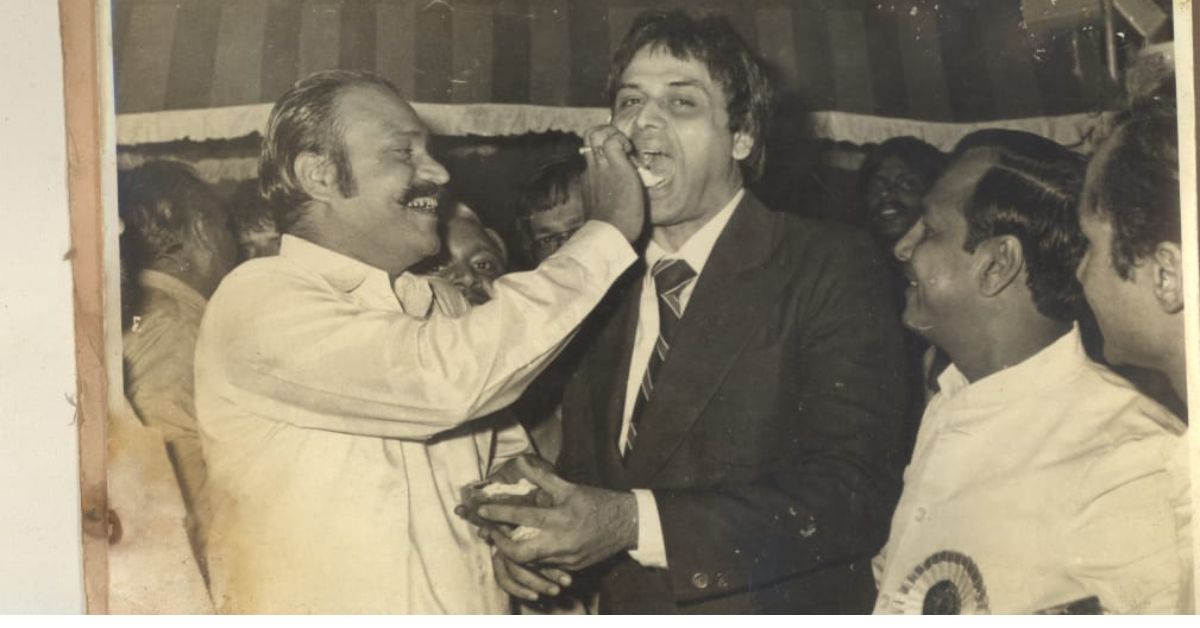 By 1950, Mohanlal also expanded the varieties of kulfis from two varieties of kesar pista and rabri to more than 20 varieties — including kewda, mango, orange, paan, pomegranate, jamun, gulkand, tamarind, khajur, and khurmani.
"Before introducing the new varieties to the public, my dadaji would introduce them at catering events, taking advantage of the mass gathering where he could easily get reviews. Thereafter, he would introduce them at the shop," he adds.
Later on, his father Sunil Sharma, and uncles Anil Sharma, Manish Sharma, and Sanjay Sharma joined the business and expanded the work of hosting catering events. In 2018, Vishal, a lawyer by profession, quit his job to join the family business.
"I used to think that instead of working at a job, I should focus on growing my family business. Even a tiny improvement, like a 0.001 percent boost, could help our business grow over time. My family was initially against the idea because a job gave me the luxury of dedicated work hours, while a business requires constant attention. However, I eventually convinced my family and left my job after working for two years," says Vishal, who is currently working as the managing director at Kuremal Mohanlal.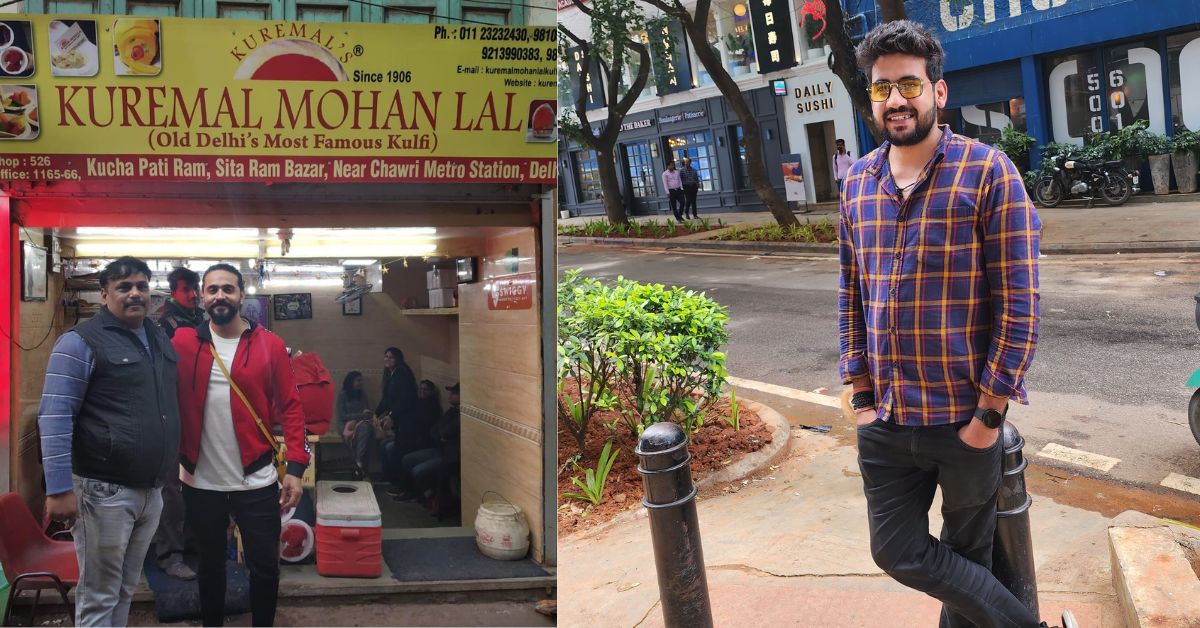 Celebrating 55 flavours of tradition
Since he joined the business, Vishal has managed to open six outlets across the national capital. "When I joined, I studied the reviews of our customers. I understood that it was difficult for customers to access our eatery often as it is located in narrow lanes of Old Delhi. People could not park cars there and would either have to walk or take a rickshaw to reach us. This also makes it difficult for families to visit us at night after other shops shut. So, I worked on opening outlets that were easily accessible," he shares.
Priced between Rs 80 and Rs 250, today, at least 1,000 customers relish Kuremal's kulfi every day. Commenting on their note-worthy customers, Vishal says, "We are invited to serve kulfis to guests in parties hosted by the likes of Ambanis, Amitabh Bachchan, and Rahul Gandhi. Even today, our kulfis are appreciated at the Rashtrapati Bhavan."
Vishal says what the customers love the most is the stuffed fruit kulfis. His father introduced stuffed kulfis to their eatery in 1980.
Talking about how these delights are made, he says, "We stuff kulfi content like rabri in fruits. For example, we carefully remove the guthli (seed) from the fruits. And then along with the pulp of fruits, we stuff kesar pista kulfi inside the peel. We then seal that fruit using wheat dough and store it inside a matka for three to four hours. The kulfis are sliced and then served to customers."
"People love our stuffed kulfis. While local people order these for guests, we get many domestic and international tourists who enjoy them. These are very unique and one-of-a-kind," he adds.
Sharad Gupta, a regular customer at the Kuremal's, tells The Better India, "I visit the place once every two weeks, and when my friends from the US visit, we always take them to this eatery. It's our must-go place for kulfi. Once, seven of our friends went there and exhausted all of their tamarind-flavoured kulfis. Even my children love it here. We can't find a better taste in any other ice cream brands."
Today, the iconic brand has 55 flavours and manufactures about 6,000 kulfis in a day. For Vishal, it is extremely satisfying to keep the legacy alive. "I am glad I quit my desk job and joined my family business that involves a lot of travel. Now, I do work for myself, not for another company," he remarks.
Edited by Pranita Bhat. All photos: Vishal Sharma.
Tell Us More
We bring stories straight from the heart of India, to inspire millions and create a wave of impact. Our positive movement is growing bigger everyday, and we would love for you to join it.
Please contribute whatever you can, every little penny helps our team in bringing you more stories that support dreams and spread hope.