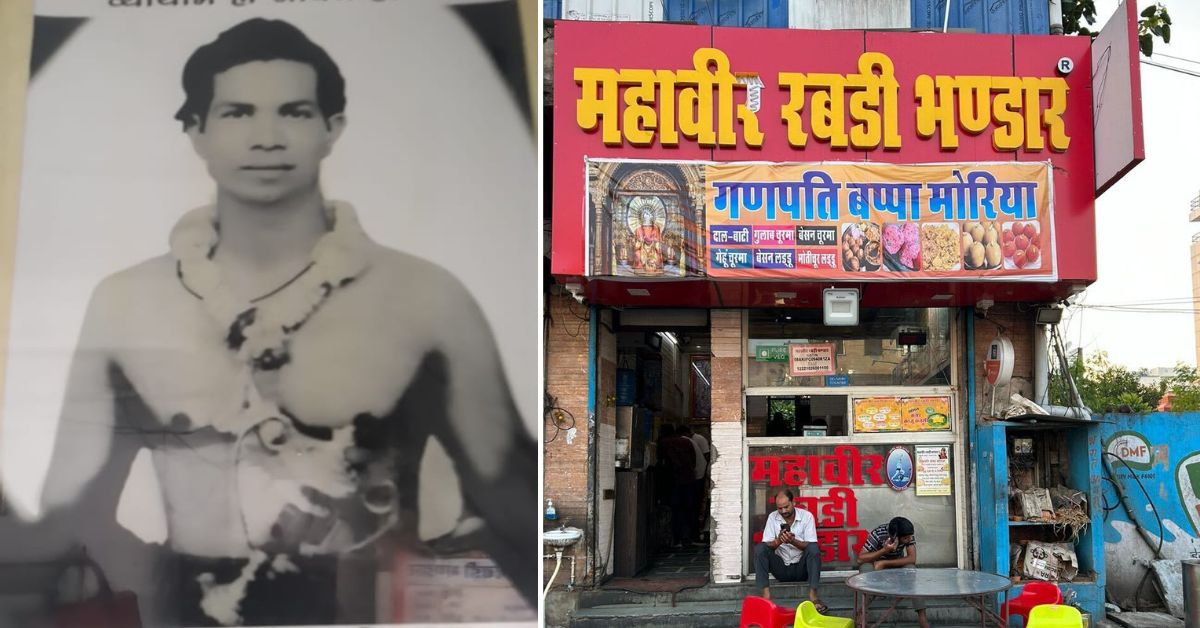 Wrestler Parmanand Jain established 'Mahaveer Rabri Bhandar' in 1857. Today, the local eatery serves at least 1500 foodies per day. His great-great grandson, Deepak Chhabra, reveals how his renowned recipe came to be.
Paired with either hot gulab jamun and jalebi or served as a standalone dessert, Rabri is sure to leave its fans tempted. The classic melt-in-your-mouth delight made by simmering milk on low heat and flavoured with a handful of dry fruits, has always been a fan favourite.
Served in earthen clay pots, the process to make rabri requires time and patience, but the end results are worth the effort!
About 166 years back, the Indian dessert gave a wrestler family in Jaipur fame and fondness, not only from its citizens but also from Jaipur's royal family and celebrities like Lata Mangeshkar, Dara Singh, and Dharmendra.
In 1857, Parmanand Jain, a wrestler, established an eatery called 'Mahaveer Rabri Bhandar' to offer this sweet delight. Today, the local eatery serves at least 1,500 foodies per day from across the country and the world.
We sat down with the wrestler's great-great grandson, Deepak Chabra, who currently runs the outlet to understand the history associated with their most loved recipe and how Jain "accidentally" made rabri.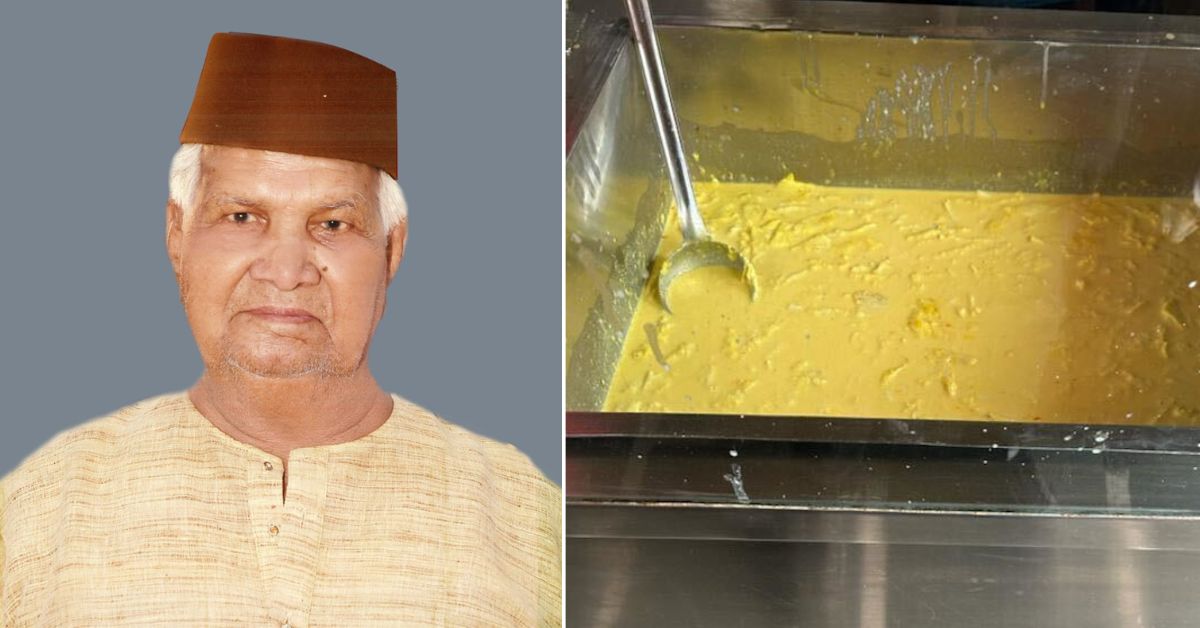 From akhara to the royal kitchen
Before starting the shop, Parmanand Jain worked as a khansama (cook) in the royal kitchen. Deepak tells The Better India, "He would be called to make sweets on special occasions. He was such a perfect cook that he earned the title of Bhakt (a kind of honorific at that time), which was no less than any award. Alongside this work, he used to sell milk, curd, misri (rock sugar), and mawa (dried whole milk). At that time, these sweets were the trend and were largely in demand."
He continues to inform that once when Parmanand Jain was slow-boiling the milk, he accidentally reduced it to make rabri. When he invited his wrestler friends to taste the sweet, they were in awe. Thereafter, Parmanand Jain started making rabri regularly and soon after, it became a must-have in royal feasts and special occasions.
This is how Mahaveer Rabri Bhandar came to be in 1857.
Deepak elaborates that Jain continued to run the shop for 60 years before his sons took over. "He had three sons: Dasulal Jain, Kapurchand Jain, and Mohanlal Jain. All three brothers were into pehalwani (wrestling) but only Kapurchandji could achieve great fame. He was the head of all 54 akharas (wrestling grounds) in Jaipur and earned the title of Ustaad (Master). He dedicated his entire life to wrestling and ran the business as well. It is because of him that we earned so much fame worldwide," he adds.
Later on, when the akharas were no longer in vogue, the family converted their approximately 4,000 sq ft wrestling ground into the manufacturing unit for Mahaveer Rabri Bhandar.
Nearly three decades back, Deepak's father, Shambhu Kumar, also introduced authentic Rajasthani food items like bejar ki roti (traditional Rajasthani multigrain bread), aloo pyaaz paneer ki sabji (curry made from potatoes, onions and cottage cheese), mirchi ke tipore (green chilli pickle), and garlic chutney.
"This was the first time ever that an eatery made and sold cooked curries in kilos! Usually, curries are served in portions in restaurants," says the 41-year-old. After Deepak joined the family business in 1998, he opened three new outlets in the Pink City.
A feast for the taste buds
At the Mahaveer Rabri Bhandar, at least 1,000 litres of milk is sourced every morning from dairy farmers of the nearby Chomu village. First, the milk is boiled and then stored without refrigeration to be used to cook rabri throughout the day.
Deepak says that the family has kept the taste and quality consistent. Explaining how the rabri is made at the eatery, he says, "We follow the simple method. First, milk is boiled on a slow flame in the underground coal furnace. When milk heats up, layers of cream appear on top which is pushed to the side of the pot in a thick chunk. The milk is boiled till it reduces to one-third of its volume in a thick consistency. It is then sweetened with sugar and garnished with cardamom powder and dry fruits."
What's unique is that the family has kept the design of the utensil the same – it makes rabri in a large parcha (a deep cylindrical vessel) unlike others who use a kadhai (a broad round container) to make the sweet dish. "The containers ensure that the heat is evenly spread to cook the contents. It makes all the difference," he adds.
Other than this, Deepak says, it is because of the quality that the brand earned its name. "We gave quality to our customers, who in return gave us fame. My elders tell me that we have served our food to renowned celebrities like Lata Mangeshkar, Dara Singh, and the former chief minister of Rajasthan, Bhairaon Singh Shekhawat. If they came to Jaipur, they would not return without having rabri at our shop," he says proudly.
On average, the iconic eatery makes up to 150 kg of rabri every day. Sold for two anas (Back then, anas were a form of currency and 16 anas makes 1 Re) earlier, today, the sweet is sold for Rs 500 per kg.
The market rate of the sweet otherwise is Rs 360-400 per kg. Other than rabri, the family introduced several traditional Rajasthani sweets like moong thal, gulab chakri, kalakand, and maal puvey.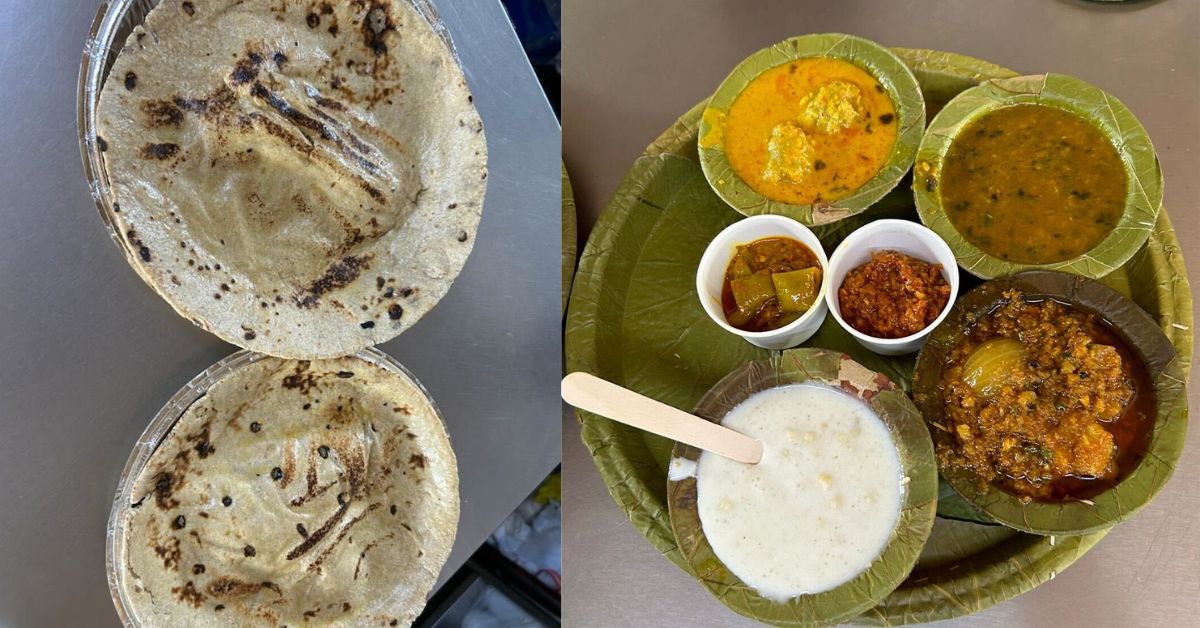 One of their regular diners, Kartik Bhargava tells The Better India, "I remember my uncle took me there for the first time a few years back. Since then, he and I visit the eatery whenever we have time. It became our bonding spot. There are a lot of eateries in Jaipur that provide the same food but no one can beat the authentic taste that Mahaveer Rabri Bhandar offers. They must have some secret ingredient that sets them apart from all other copies."
There are numerous outlets in Jaipur with names that sound similar to Mahaveer Rabri Bhandar but Deepak says that their quality is their USP that attracts diverse customers.
"It is an honour to take the family legacy forward. I am glad that my son, who is in class 12, wishes to pursue hotel management and aims to join the business. It gives me immense satisfaction that this legacy will continue even after me," he adds.
Edited by Padmashree Pande.
Tell Us More
We bring stories straight from the heart of India, to inspire millions and create a wave of impact. Our positive movement is growing bigger everyday, and we would love for you to join it.
Please contribute whatever you can, every little penny helps our team in bringing you more stories that support dreams and spread hope.