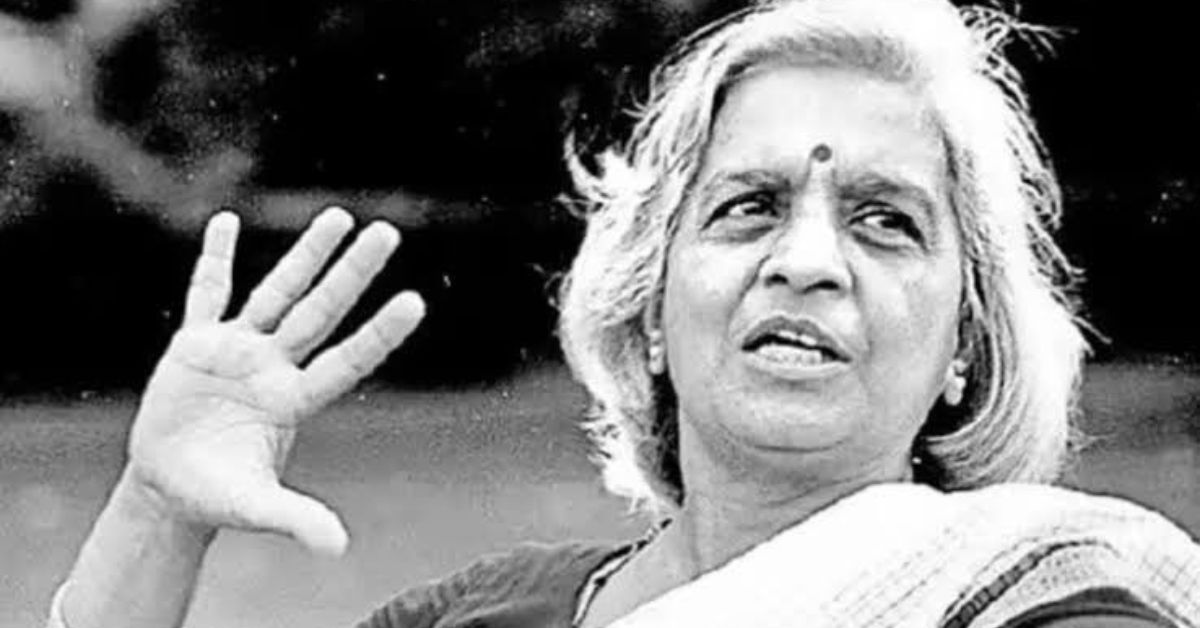 Vociferously fighting for women's rights, Pramila Dandavate helped draft the Women's Reservation Bill for the local bodies in 1992. Here's a look at how it paved the way for this legislation today.
The Women's Reservation Bill called the 'Nari Shakti Vandan Adhiniyam' was passed by the Indian Parliament last week, under which, 33 percent of seats in Lok Sabha and state assemblies are promised to women. This landmark bill was passed in the Lok Sabha by an overwhelming majority of 454-2 votes.
First tabled in 1996, it was one of the longest pending legislations in Parliament. It took eight different governments, 27 years, and a fight by women across the country to make this Bill a reality. Presently, there are 102 women parliamentarians out of a total of 766, which accounts for only 13 percent. This Bill is much needed, as India ranks 141 in women representation in parliament, as per an Inter-Parliamentary Union (IPU) report.
This historic bill is here today thanks to the efforts of many women politicians and activists, one of whom is Pramila Dandavate, an MP from Mumbai, who had first introduced this Bill as a private member's Bill in the early 1980s, in the seventh Lok Sabha.
During the VP Singh government in 1989, she was the one who first demanded 33 percent reservation for women in the Parliament and Vidhan Sabha. This trailblazer started writing charters for women's rights in the 1970s.
The women behind the victory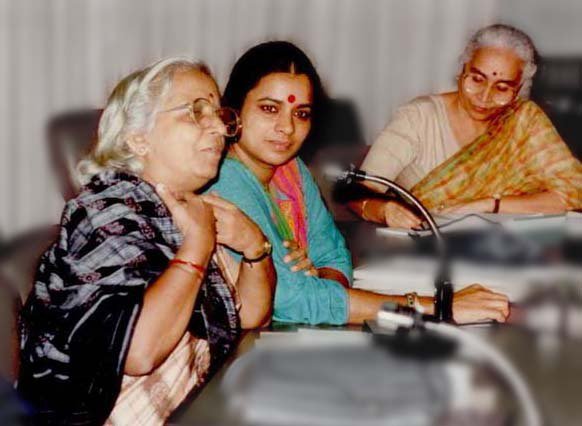 In 1987, former prime minister Rajiv Gandhi constituted a committee for the National Perspective Plan for Women. This committee was led by union minister Margaret Alva and proposed reservations in rural and local body elections.
The bill was drafted by this committee of women parliamentarians — including Alva, Geeta Mukherjee, Susheela Gopalan and Pramila Dandavate. Dr Ranjana Kumari, who has also been fighting for the passage of the Bill for more than two decades, told Feminism in India, a website.
"They [these women] went around the country [and] sought opinions about the Bill and drafted it. I was one of the young scholars who helped in the process. It was their wisdom, and I put it in words. We eventually formed the 'Seven Sisters', where seven major national organisations of women came together and started campaigning for it," she added.
But the harbinger for change in women's reservation were the local administrative bodies. In 1992 and 1993, two bills were passed, which reserved 33 percent of seats and chairperson posts for women in rural and local body elections during PV Narasimha Rao's tenure as prime minister.
The Indian Express report states that this has paved the way for the election of around one million women at village, block and district levels.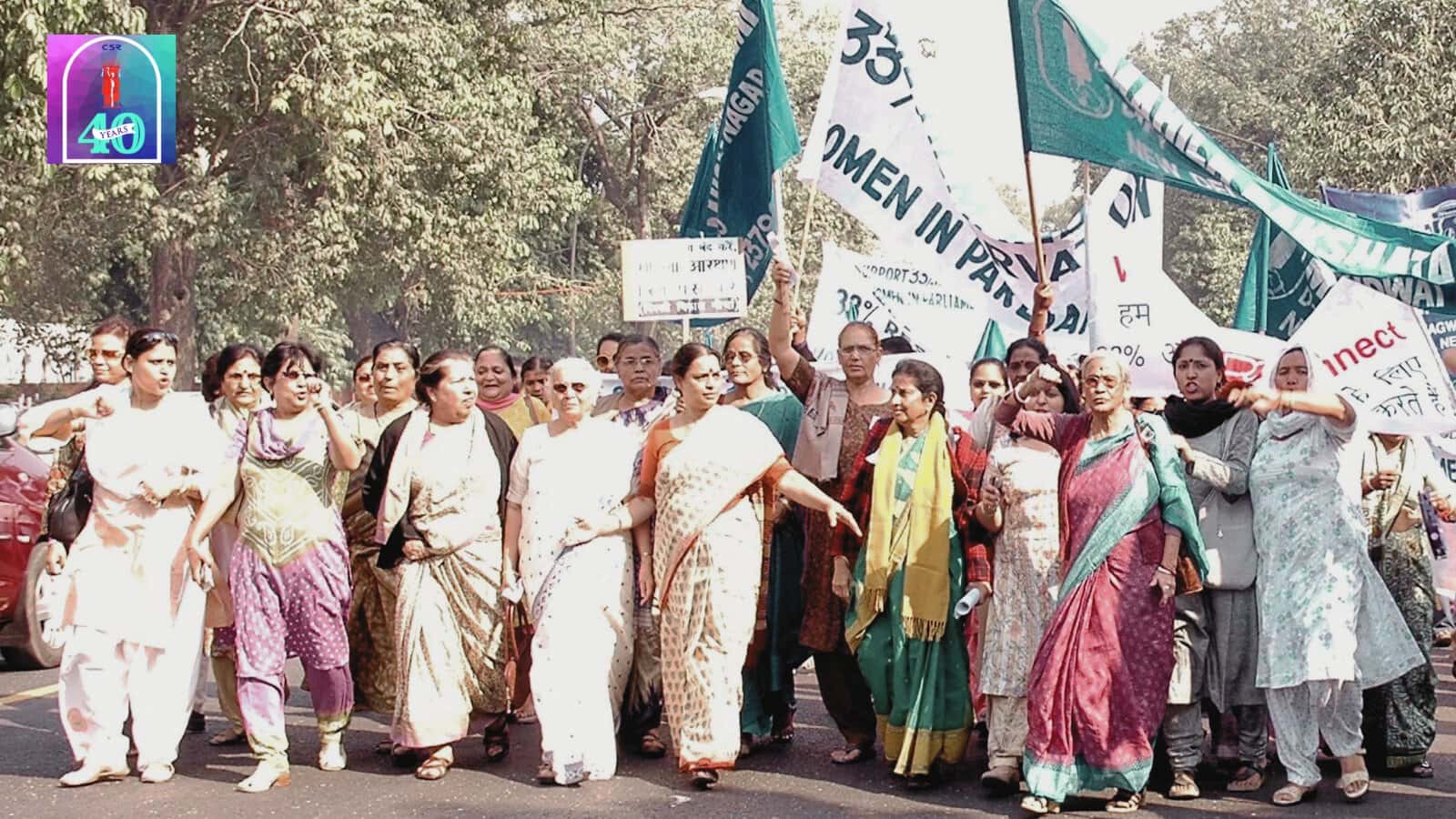 The passage of these bills led to a push by activists like Pramila to expand the scope of the reservation to the lower house of parliament and state assemblies.
"Reservation at the panchayat level has been a huge success. During the 1987 elections in Karnataka, 18,000 women were elected to the various local government bodies after the JD-led government introduced 25 percent reservation for women in the panchayats. Women proved to be better representatives than men. I think that the quality of the Parliament will definitely improve as more women come in. In the past, women's performance has been far better and they tend to be less corrupt," Pramila said in an interview with India Together.
On 12 September 1996, the 81st Constitutional Amendment Bill was tabled in the Lok Sabha, and sought to introduce 33 percent reservation for women. Multiple reports state that it was Pramila Dandavate who tabled this bill. The Bill was referred to a joint committee which submitted a recommendation in December 1996. However, it lapsed after the dissolution of the H D Deve Gowda government.
It was then tabled in 1997 under the I K Gujral government, but lapsed again, and was introduced in 1998, 1999, 2002, and 2003 during the NDA government, but lapsed each time. There was some progress in 2008 during the Manmohan Singh-led UPA government. The Bill was introduced in the Rajya Sabha. It was passed in the Upper House in 2010. It finally saw the light of day on 19 September 2023, as the Lok Sabha passed it under the Narendra Modi government.
'Women are creators'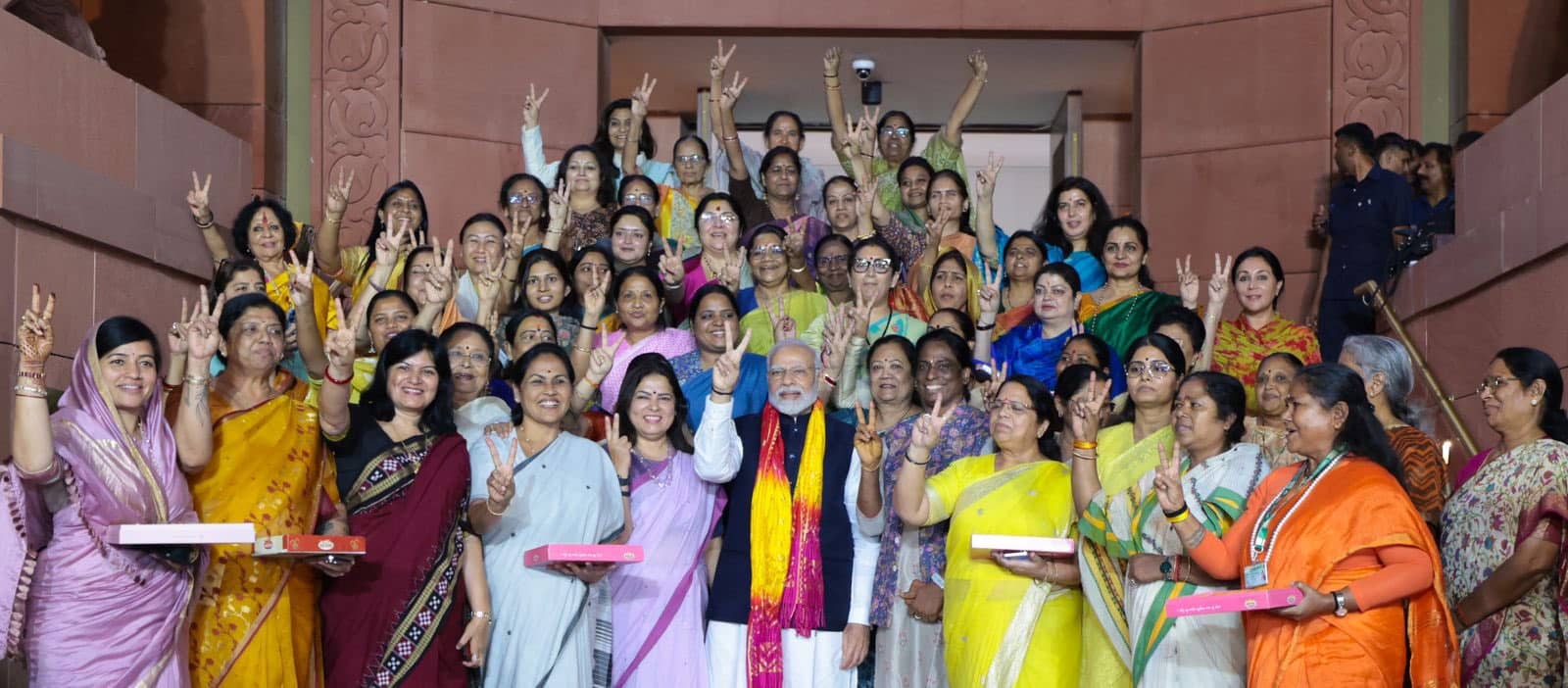 Most women activists and leaders have said over the years that it was patriarchal thinking that was the biggest opposition to this Bill. In fact, several women leaders across the political spectrum realised the need for reservation only after coming into positions of power.
"Until 1975-76, I was in favour of reservation for women only up to the local and zilla parishad levels. When the Janata Dal came to power, women were given very few tickets even though they had participated in the struggle for democracy under Jaiprakash Narayan. Since then, I have become a consistent supporter of reservation for women, including in the Parliament. I feel that our party wants women to be decorative pieces, like achar (pickle) with food or a flower pot. They do not want to share power in the real sense of the word," Pramila told India Together.
BJP leader Uma Bharti said to the same publication, "In principle, I am against reservation because I believe that women should come forward on the basis of their own merit and hard work. But my 12 years of experience in politics have led me to believe that this does not happen. Women rarely manage to come forward and when they try to do so, their own colleagues brand them as loose-characters. Therefore, I believe that women will come into politics only if a reservation policy is implemented."
Pramila joined hands with women across political parties to make this Bill a reality. She worked with Geeta Mukherjee, Mamata Banerjee, Meira Kumar, Sumitra Mahajan, Sushma Swaraj, Uma Bharti, and Hannan Mollah, among others.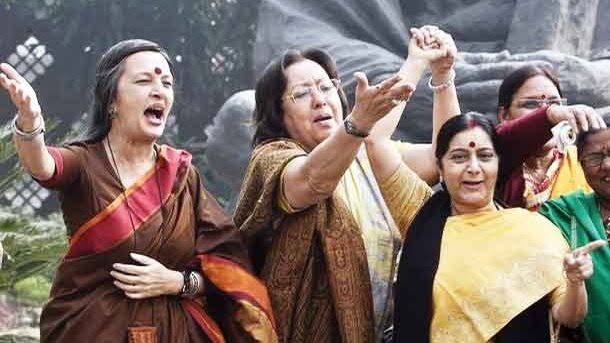 They travelled across the country to assess the ground realities. This committee, led by Mukherjee, made seven recommendations, which included reservation for a period of 15 years, and sub-reservation of Anglo-Indians. Five of these recommendations have been made a reality today.
Pramila also worked tirelessly to amend the Anti-dowry and Sati Prevention Acts, highlighting her dedication to women's rights. She campaigned against dowry killings and the practice of Sati (where a widow would end her life by jumping into her husband's pyre) and was instrumental in bringing about the Amendment to the Dowry Prohibition Act and the Sati Prohibition Act.
Her political activism led to her 18-month imprisonment during the Emergency. She established the Mahila Dakshata Samiti and co-authored "Widows, Abandoned and Destitute Women in India" with Jamila Verghese and Dr Kumari.
However, she died on 31 December 2001, much before she could realise the fruits of her efforts.
This legislation will bear fruit only in 2029, thanks to a delimitation clause in the bill. The reservation is proposed to be implemented after a new census is published and the delimitation exercise is completed.
This means that Pramila's dream of seeing a third of the Lok Sabha filled with women will have to wait six more years. But, the 46.1 crore female voters will have something to look forward to in the 2029 elections.
"Unnecessary conflicts that are a drain on our resources will stop. We are creators, not destroyers," says Pramila.
Edited by Padmashree Pande
Sources
We bring stories straight from the heart of India, to inspire millions and create a wave of impact. Our positive movement is growing bigger everyday, and we would love for you to join it.
Please contribute whatever you can, every little penny helps our team in bringing you more stories that support dreams and spread hope.
Tell Us More