"They (freedom fighters Madhu and Pramila Dandavate) loved each other because they loved freedom. Their love also enriched and extended the meaning of freedom."
What is love without freedom? Does politics define the contours of a personal relationship? These are some of the questions that arise upon reading the 18-month correspondence between Madhu Dandavate, a five-time Member of Parliament from the Rajapur constituency of Maharashtra, and his wife Pramila, a fiery political activist, during their days in the Bangalore Central Jail and Yeravada Central Jail respectively following the imposition of Emergency by the then Prime Minister Indira Gandhi in June 1975.
After nearly 23 years of marriage, the couple were suddenly split apart by a distance of over 800 km. As products of the freedom struggle, avowed socialists, and seasoned activists in their own right, the government first arrested Madhu on 26 June 1975, and subsequently picked up Pramila the following month on 17 July.
During their time in prison, the only way they could correspond was through letters. The couple exchanged nearly 200 letters, where they discuss, among other things, music, poetry, books, philosophy and of course, politics.
More importantly, however, their letters were a testament of how the love they shared for each other translated into resistance against an authoritarian regime.
"The letters register the pain of separation as well as how they worked through it to reaffirm their emotional bond by restating their commitment to freedom… They loved each other because they loved freedom. Their love also enriched and extended the meaning of freedom," writes Gyan Prakash in his seminal work, Emergency Chronicles: Indira Gandhi and Democracy's Turning Point.
In a vivid recollection of the letters they share, Prakash sheds light on the hope, despair and defiance they shared since, in the words of Madhu, "these letters….are also a great way to hear oneself think, to hear oneself sort out one's own feelings and thoughts."
Prior to their months in captivity, the couple had spent their lives on tours, public meetings and activism that pulled them in a million different directions in their cause for building a vibrant society set upon the foundation of equality.
Their time in prison was a moment to reflect as Madhu wrote in one letter, "As though in revenge for that, we have been forced into this solitude at the prison. The tranquillity has made it possible to immerse oneself in the memories of the last twenty-three years."
Of course, Pramila couldn't resist teasing her husband by writing, "Have you ever written letters to me so regularly in life before? I remember you would go away on long tours and wouldn't write for months… I would feel so embarrassed when someone asked about you. I would have nothing to tell them. But now look at us! You write to me every Monday without fail. Thanks to the Emergency!"
Reflecting on the bond they shared, Pramila particularly emphasised on concerns of romance, sacrifice and togetherness that the confines of their respective jail cells couldn't crush. There is one particularly peculiar anecdote that Pramila shares of sparrows in their prison quarters.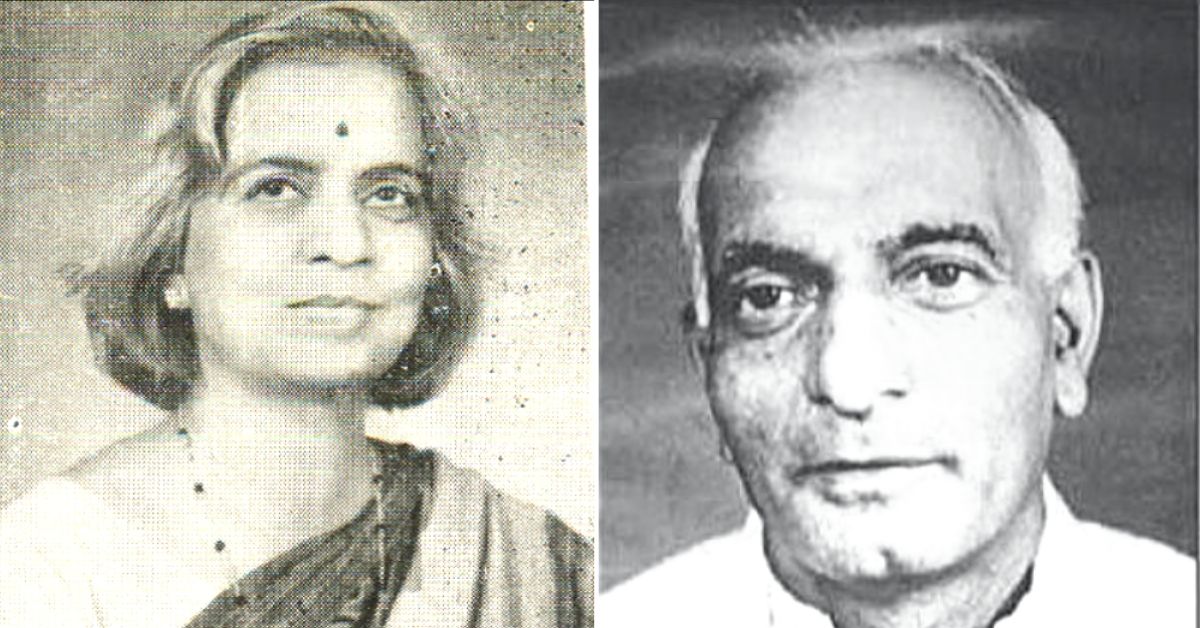 She describes seeing a flutter of sparrows "getting ready to welcome their young ones into this world", while seeing another one who was busy engaged in enticing a romantic partner, but forever pecking away at her reflection displayed on the mirror hanging in the jail complex.
"We felt a little bad for her but also couldn't help laughing at her. I told her, 'If you spend so much of your time worrying over the 'other woman' in the mirror, your man will get tired and actually go get himself another wife," she wrote. Fortunately, the female sparrow got over the mirror and Pramila saw them "sitting close together cozily" and building a nest together.
As Prakash writes, "In spinning a story out of a female sparrow pecking at her image in the mirror, she brings into view her preoccupation with romantic relationships. Being placed behind bars did not crush this interest." In other words, the mirror in the story is the instrument of Emergency hell bent on taking the focus of her love away from Madhu.
"No doubt, the reality of the Emergency is undeniable, but not the emotions it has generated in her. Pramila could vanquish the villain – the Emergency – only by overcoming her obsession, in much the way the she-sparrow swept aside her preoccupation with the imagined rival to her partner's affection," writes Ajaz Ashraf for FirstPost.
But there was lament as well, particularly with regards to their son Uday, who had joined the National Institute of Design, Ahmedabad, just before they were sent to prison.
As Pramila writes, "Our only son and there is nothing we can do for him. We tried to inculcate our values in him. But before he was fully ready, before there was strength in his wings, we abandoned him, left to fend for himself, to build his own life."
Madhu also laments the cost their son had to bear while they fought their daily battles. Apparently, according to him, one day Uday had asked him, "Why do people who want to dedicate their entire lives to a cause get themselves tangled up in marital attachments? Don't their wives or children become obstacles in the path of their work? What right do they have to get married and to produce children?"
These are undoubtedly difficult questions that can drive any parent in the public eye to deeper regret. However, even in times of such sorrow, the couple always found a way to rise above it. Lifting Pramila's spirit, Madhu once wrote, "Your last letter had a shadow of sadness over it. You said that our home and life together would be completely destroyed by the time we get out of here. And you don't know if you have the strength and persistence to do it all, all over again. Your comment felt exceedingly hopeless to me. We have always carried our life together on our backs. As long as our spine is in place, who can possibly touch our life together?"
June 1975 :: Frontpage of The Hindu Newspaper When Emergency Was Declared by PM Indira Gandhi

" Security of India Threatened by Internal Disturbances "

Preventive Arrests : Press Censorship Imposed

PM Explains Action pic.twitter.com/PguF5FBZW7

— indianhistorypics (@IndiaHistorypic) December 19, 2019
On the serious questions by their son on the subject of family and politics, Gyan Prakash writes, "Captivity asked them to weigh the value of freedom against their love and duty to the family. To their credit, they met the test with their heads held high. They were anguished but unbent."
Having said that, the standout feature of their letters is the expression of freedom and defiance through their love for each other. What these letters express is that it wasn't a selfish kind of love. It was a love set to a higher standard of freedom and dignity.
Throughout their incarceration, Pramila wanted Madhu to visit her in prison. That meant writing an application to the court and government authorities. Although Madhu's application came through, the court set some rather humiliating conditions like paying for the cost of a security escort during his visit.
---
Also Read: Fearless, Compassionate And Martyr: The Story of an Actress Who Took on The Emergency
---
"No matter how eager I might be to meet you, you know I cannot compromise my principles for any kind of personal gain. And if you were to think otherwise, I wouldn't be able to bear it," wrote Pramila. Meanwhile in another letter, Madhu quotes a Marathi poet writing, "I don't want the pathetic intimacy of cowards/I would rather endure being apart from you."
Unyielding in their love, the shackles of prison were finally lifted with the end of Emergency. Madhu went onto serve as one of Independent India's standout Railway Minister following the Emergency, and subsequently as Finance Minister in 1989-1990, while Pramila was elected to the Lok Sabha in 1980. Madhi died on 12 November 2005, with his donated for medical research.
A life dedicated to the pursuit of equality, progress and social progress, the couple leave behind a legacy through their letters that evocatively capture the values of love and freedom.
(Edited by Saiqua Sultan)
Like this story? Or have something to share? Write to us: contact@thebetterindia.com, or connect with us on Facebook and Twitter.