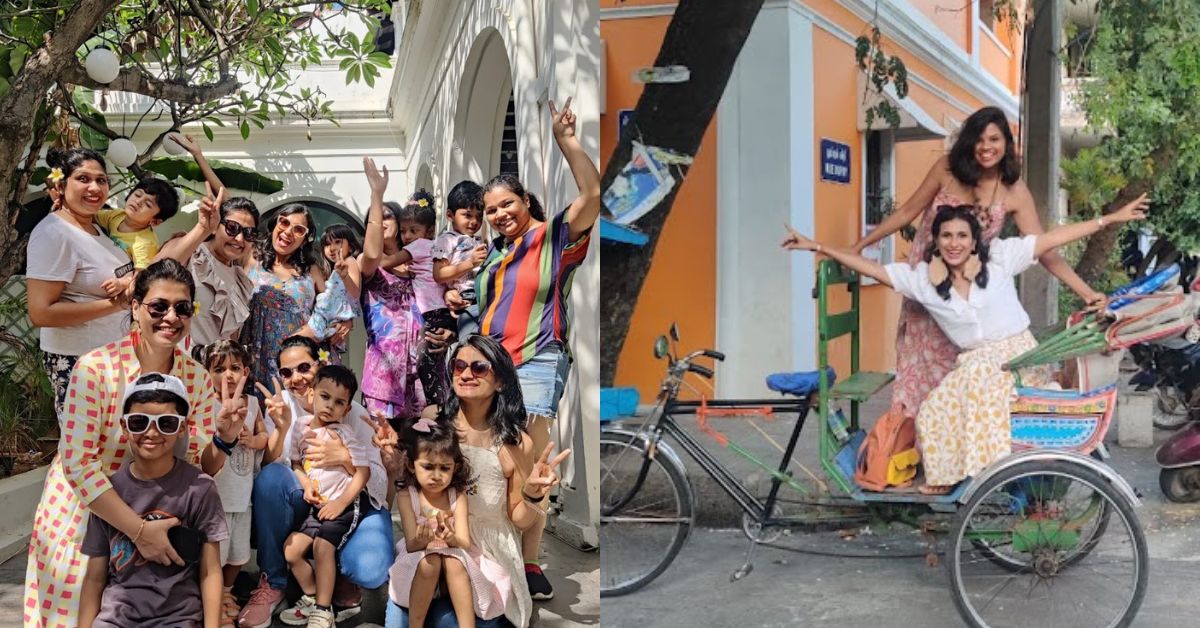 Dr Saakshi Gulati and Dr Nikita Mathur, both dentists and avid travellers, started Travel with Kids (India) to encourage young mothers to fulfil their travel dreams with their children.
Motherhood is a fulfilling yet challenging journey that often brings doubts to our minds. 'Will we be able to continue doing the things we love as we did before?' is a common one.
As a new mother, I know I have these doubts. And I felt most comforted when I spoke to other mothers who shared similar experiences. If a simple coffee with a friend going through the same phase felt relaxing, imagine how wonderful it would be to go on a trip together, just mothers and their kids!
Thinking about it brings a smile to my face, and two mothers Dr Saakshi Gulati (38) and Dr Nikita Mathur (34), are making it come true. Dentists by profession, both are avid travellers. When they became mothers four and a half years ago, people told them: 'You can't travel once you have a child'. But they were determined to change the narrative.
Saakshi's first trip post-motherhood was to Mahabalipuram with her then three-month-old daughter. They enjoyed it so much that the couple took their daughter to Nainital and Jim Corbett National Park when she turned five months old.
Whereas, Nikita, who stays in Bengaluru, took her older son to Mysuru when he was three months old. Her younger son, who is five months old, has already been to Turkey.
"I've been travel blogging for eight years. After I had a child, people told me that it would be very difficult to travel. Some even said that you can't travel with a baby. I knew that it couldn't be true. After the initial three months, which were tough, we started travelling slowly. We had such a blast," says Chennai-based Saakshi, who is a teacher at a dental college.
That cherished female friendship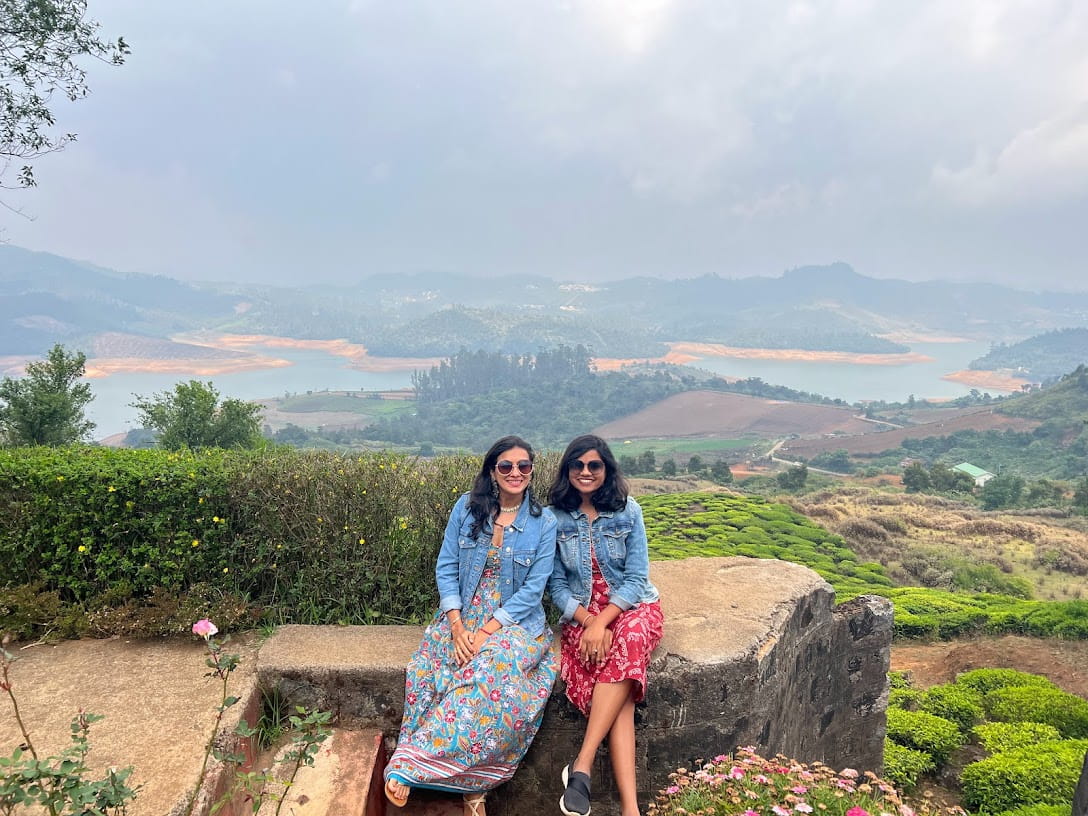 Both bloggers met on Instagram in 2019 and got chatting. With a common profession, children of the same age, and a shared love for travel as well as the Montessori philosophy, the friendship was instant.
"We would discuss a lot about varied topics. One day, we were speaking about how there are so many travel groups for women, solo travellers, senior citizens, couples, etc, but nothing for mothers and kids," says Saakshi.
As a result, they began discussing the idea of starting a travel group for mothers and their children, which led to the birth of 'Travel with Kids (India)' in 2021.
The first mother and children trip they planned together was to Puducherry in October 2021. "We planned the first trip to Puducherry as I am very familiar with the place. We posted the trip details on our Instagram page and were sold out in two days. We took six moms and their children with us, and everyone had a great time," shares Saakshi.
The response since has been immense. With over 75,000 followers on Instagram today, the duo have planned 20 such trips across five destinations — Puducherry, Coonoor, Varkala, Goa and Mysuru. They have also planned all-women's trips to Lakshadweep, Andaman and Puducherry.
Why should kids have all the fun?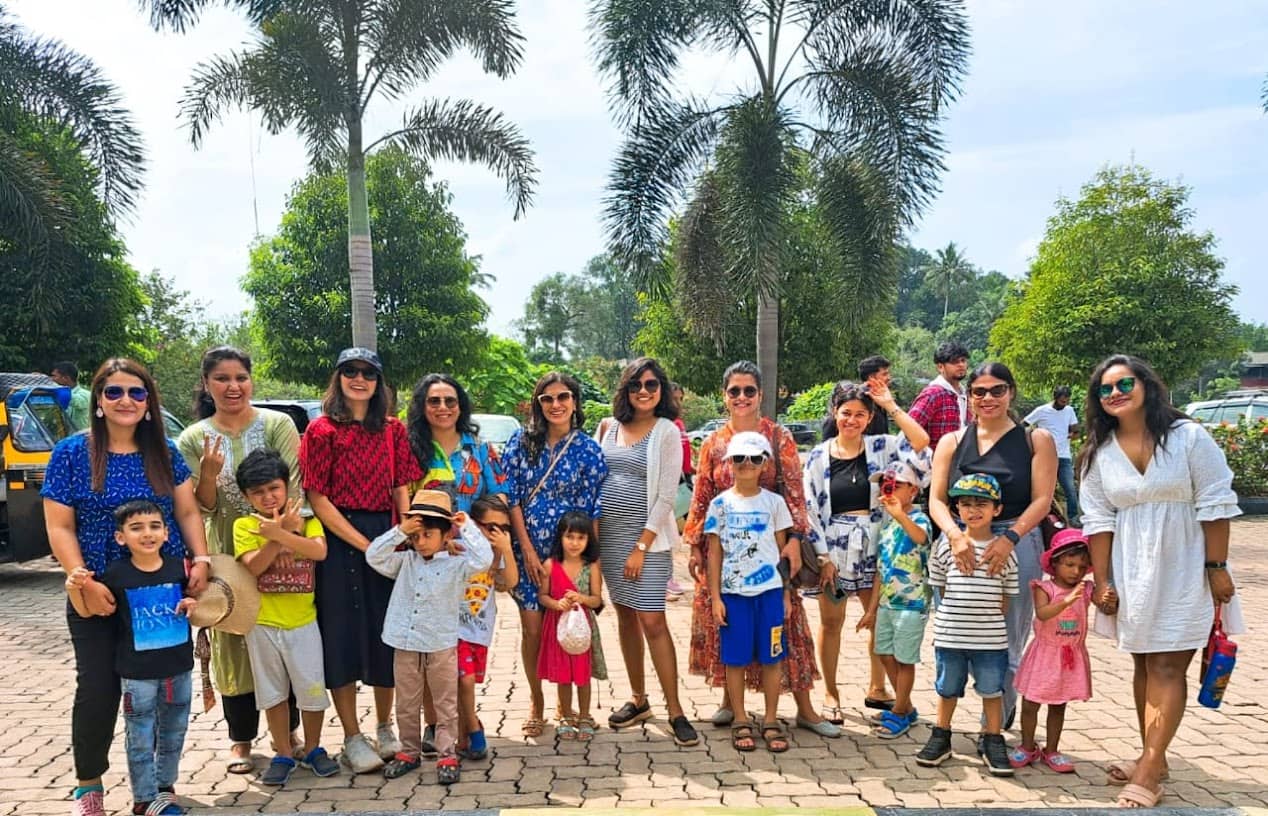 Armed with full-time jobs, Saakshi and Nikita do all the planning on weekends, when they also carry out recces of new locations for their next adventure. Their main goal is to empower mothers and help them come out of their comfort zones while giving their children a lot of new experiences.
"After giving birth, everyone tends to forget about the mother and focuses solely on the child. We want to prioritise the mother during the retreat. While we do cater to both the mother and child, we want to ensure the mother's needs are not overlooked," says Nikita, who is a full-time blogger now.
Generally, the trips are planned for two nights and three days, where the children can have fun while the mothers unwind. So far, their curated experiences have included farm-to-table dining, a mud bath in Goa, a sound garden in Puducherry, a crocodile bank, cooking classes, and dining by the beach.
The USP of their venture is that one of the two founders is always present on the trip. They personally visit and explore the locations beforehand, along with their families, before planning it for others. They mostly book homestays or boutique hotels with kitchenettes.
The trips are usually priced around Rs 20,000–Rs 25,000, and each mother is given a separate room with her child/children.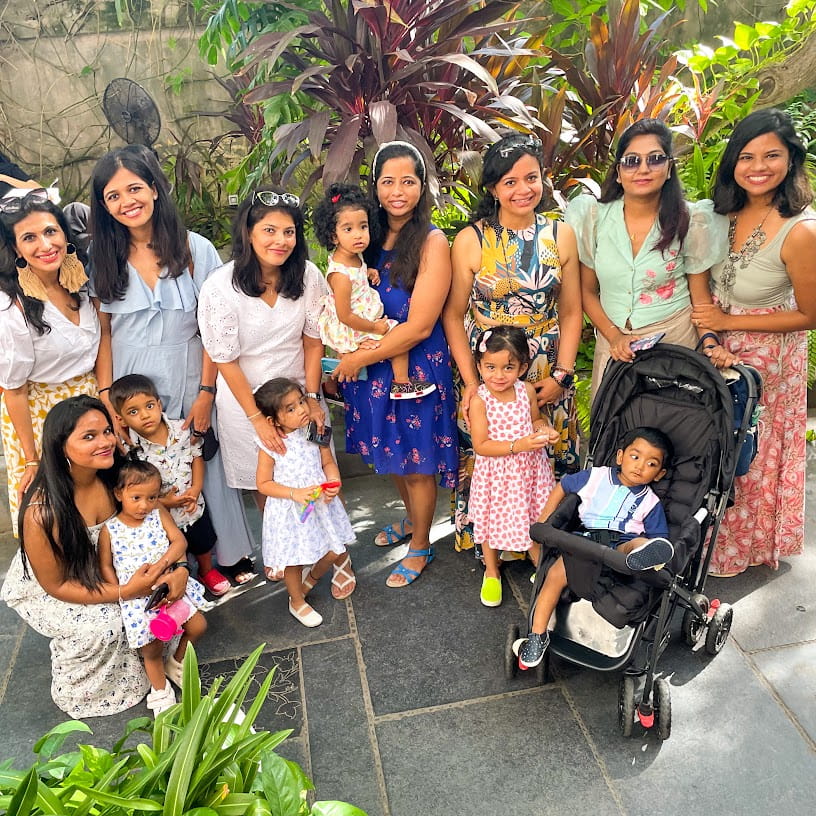 "First, we form a WhatsApp group after people book the trip. We interact initially to understand the needs and eating habits of the moms and children, accommodating any special requirements through a detailed form. We also arrange Zoom calls for the moms to get to know each other," says Saakshi.
They have had mothers from Chennai, Bengaluru, Mumbai, Delhi, Jaipur, Kochi and Kolkata join them on their trips so far. They are now working on going international next and currently planning some trips to North India.
Deepika, who travelled with her seven-year-old son to Puducherry with Travel With Kids (India) says that they both had a fabulous time. "The entire trip was meticulously planned. On the way from Chennai to Pondicherry, we had a home-cooked meal which was made of ingredients straight from the farm. It was the first time that I had such food. Kiaan also enjoyed the crocodile bank, the cycle rickshaw drive, and the whole trip in general. I made a great friend with a fellow mom during the trip," says Deepika.
A safe haven for mothers
The duo say that they are joined by a lot of single mothers on the trips. "We are a supportive community of like-minded mothers, providing a non-judgemental space. Motherhood brings changes to all of us, and sometimes we may forget to prioritise ourselves. Many moms lose confidence in travelling alone with their kids. We want mothers to realise that they can still travel, albeit differently," says Nikita.
According to Nikita and Saakshi, some of the mothers who went on their trips have bonded so well that they now meet up regularly. "We have all had similar experiences. We just need someone to talk to who has been through the same. That's why everyone bonds so well," Nikita adds.
They want mothers across the country to travel with their children.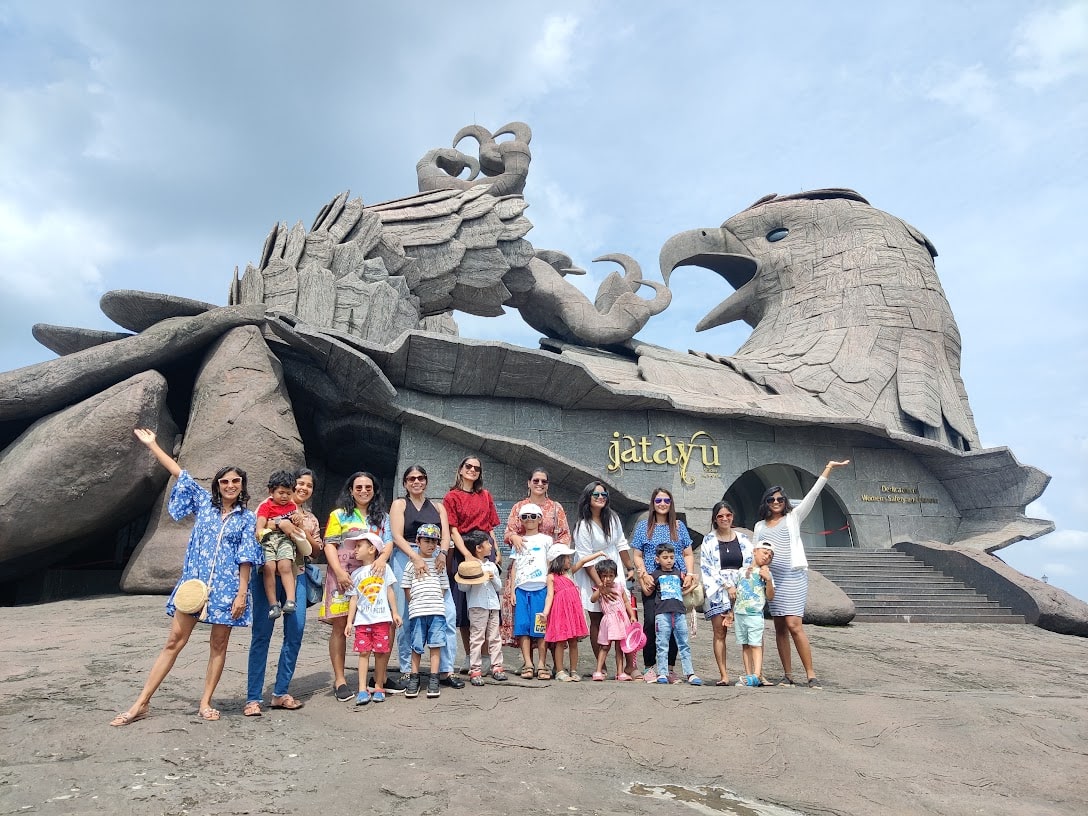 With a few tweaks, it's manageable, they say.
"I've been to places which aren't considered 'kid-friendly' like Reunion Island, Morocco and Egypt. My daughter enjoyed it. Kids will always find a way to entertain themselves. You don't need to always go to zoos or parks. It's about the sensory experience of being in a new place," says Saakshi.
"First I travelled solo, then with my husband whose interests are very different. Now my children's interests are different. You just have to cater to the children's needs as they can't manage their interests themselves. So you have to do it for them. But in this process, you get to see the world through their eyes, which is simply amazing. It's different, but I wouldn't like to exchange it for anything," smiles Nikita.
They add, "Don't let motherhood become a barrier in pursuing your dreams. Believe in yourself, and sometimes, make yourself a priority. Don't let anyone tell you that you can't travel or do anything you love after having a child. Take that plunge."
To plan trips with the duo, you can contact them at @travelwithkids_india on Instagram.
Edited by Pranita Bhat; All photos courtesy: Dr Saakshi Gulati and Dr Nikita Mathur.
We bring stories straight from the heart of India, to inspire millions and create a wave of impact. Our positive movement is growing bigger everyday, and we would love for you to join it.
Please contribute whatever you can, every little penny helps our team in bringing you more stories that support dreams and spread hope.