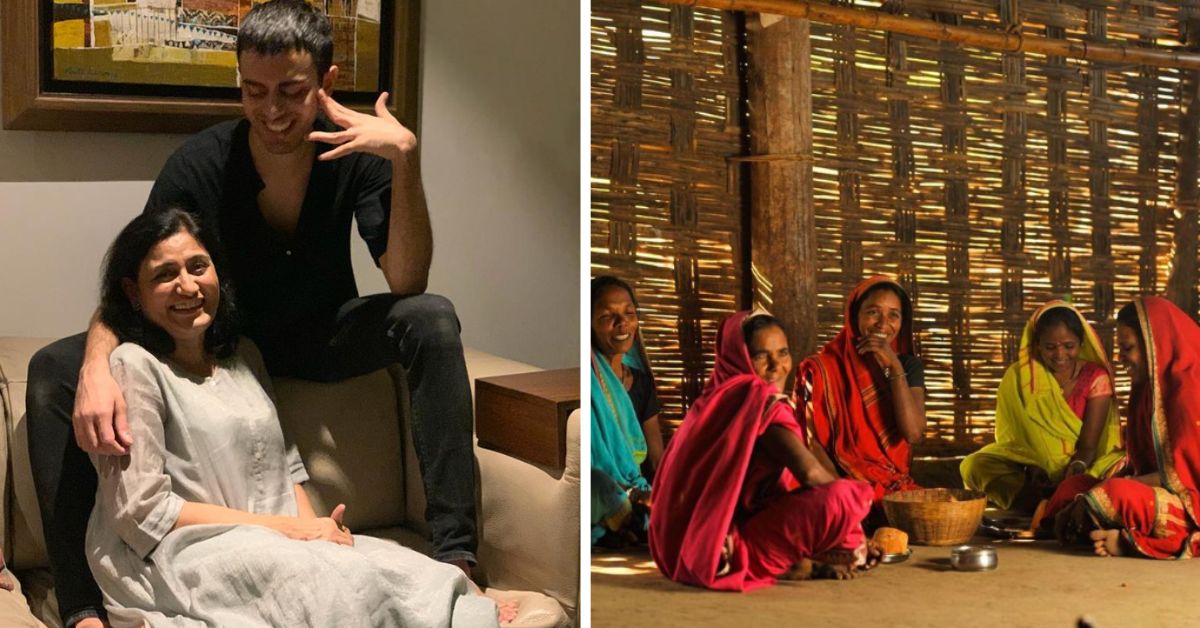 Mumbai's Apurva and Siddharth Purohit started Aazol, a company that sells authentic Maharashtrian snacks to help rural women gain financial independence, while introducing urban India to lesser-known food items.
In the village of Nandurbar District, Maharashtra, where malnutrition was prevalent among children, Sunanda Saysing Padvi, aged 32, had a single worry regarding her kids — their food consumption.
"Finding work even twice a week in the fields or anywhere was a big support for us. The money we earned was very less, so we could not feed our kids well. We also could not send them to school for the same reason," she shares, adding that they were considering migrating to Gujarat in search of better work opportunities.
However, the scenario changed when Aazol — an authentic Maharashtrian snack business hired her to make snacks from her home.
"Since I got hired with Aazol, I work for five days a week, and I have been able to earn around Rs 30,000 a month. My children are getting an education and are not malnourished anymore," she tells The Better India.
Aazol has been helping over 1,000 women like Sunanda from 17 Self Help Groups in various districts of Maharashtra.
A tryst with destiny
A Mumbai-based mother-son duo, Apurva and Siddharth Purohit founded Aazol which serves authentic and lesser-known snacks from Maharashtra to customers across the country.
Apurva had a flourishing career in the corporate world with over three decades of experience and Siddharth was working as a consultant. But despite their divergent professional paths, the duo's shared desire to make a positive impact on underprivileged communities remained steadfast.
"While I have been in the corporate world for a long time, all along I had this strong urge to do something for the underprivileged. I come from a typical Indian middle-class family. I worked hard, got into good colleges and built this life from the ground up. However, the opportunity to do all that was given to us. Therefore, I felt like there should be avenues for others to grow too," says 57-year-old Apurva.
Wanting to quit and move into the social sector, Apurva expressed this desire to her son.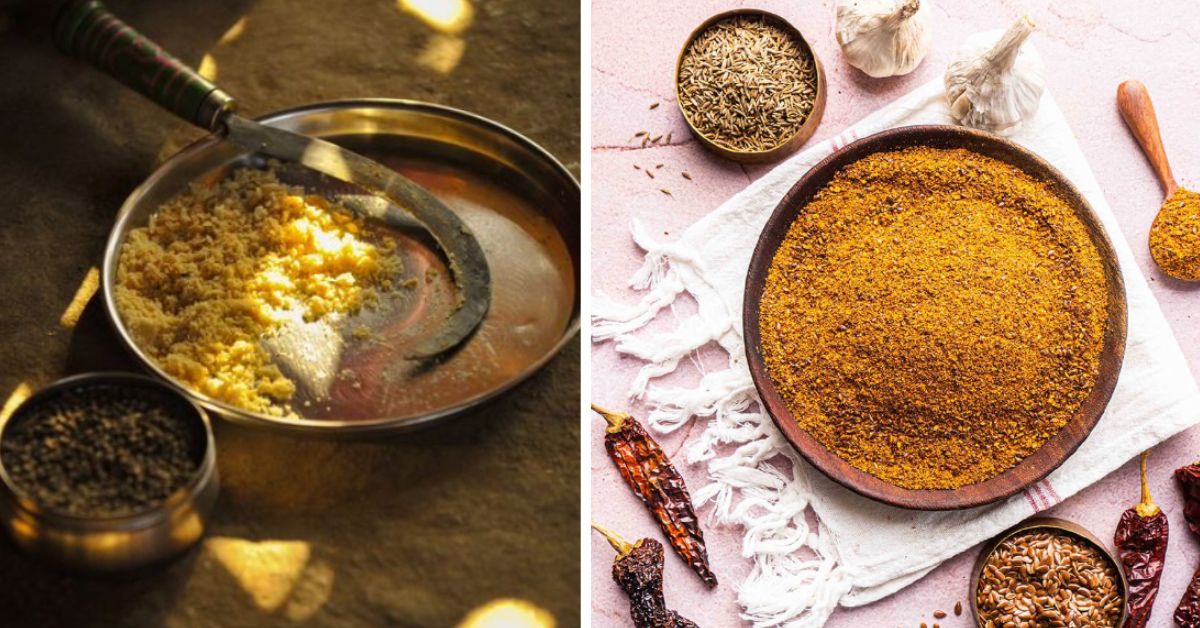 "Although I was very happy in my career, the urge was always there. However, when we were home because of the pandemic, it became stronger. I had a lot of time to think. This is when I started to question whether what I am doing is enough," she notes.
"The social divide of our country became so much more visible. I started to ponder if I could be of some help and if I could use my resources to make things better," she says.
The birth of Aazol
Apurva decided to take early retirement in 2021 to brainstorm ideas.
"When I spoke to my son, I realised that he is also passionate about helping the bottom tier of society. This was it; we both made up our minds to find a way of helping the underprivileged by giving them a livelihood," she says.
The same year, Apurva and Siddharth went to Mahalaxmi Saras Exhibition which happens every year in Mumbai.
"This exhibition is by people from all across Maharashtra from various SHGs showcasing and selling their produce. While chatting with these women, I realised how they did not have many avenues to sell these products. There were so many snacks and products like chutney, sauces and syrups that I had never seen before," she says.
"Having lived in Maharashtra my whole life I was shocked to see so many snacks that nobody knew about. Additionally, all these were handmade and without preservatives. Those women also told me how they do not have much employment and were constantly under financial stress," she adds.
Their conversations with the women gave the duo the idea of starting a company that could bridge this gap. "We thought 'Why don't we create a marketplace and supply chain for these women?' and then in September 2021, Aazol was born," she says.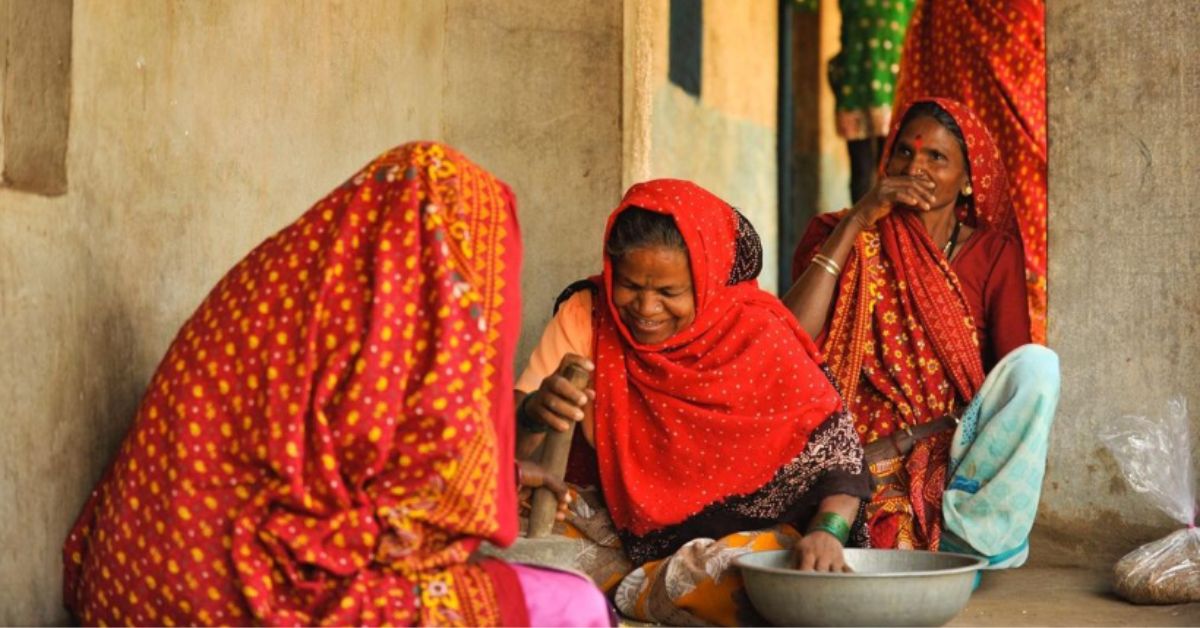 Making rare foods available to the world
The mother-son team went to various remote villages in search of authentic food made by the locals.
"My son even visited Naxalite villages to get their authentic snacks and bring them to the world," she says. "For instance, the tribal women in some villages make mahua ladoos which are made using mahua flower and jaggery. It is endemic to the region and is not well known," she says.
Aazol has been in corporation with 17 SHGs from various districts of Maharashtra including Nandurbar, Wardha etc. Each of these self-help groups employs 20 to 200 women every day.
The company acts as an intermediary between the end consumers and women in the village who make these products for them. Its wide range of Maharashtrian snacks includes various types of chutneys, indigenous rice like Indrayani rice, spices, papads and ladoos.
"All the products are handmade or locally grown or made using traditional recipes. They are also fresh and preservative free," says Apurva.
"We also ensure that all the women are paid upfront within 15 days of the delivery. We do not wait for the sale to happen to pay them. These women work very hard, and I just want to ensure that they get their fair share," she says.
Sharda Gajanan Thakur (47) who has been working with them for two years, says, "In my village in Wardha district, there are no other work opportunities other than working in the fields. Women are mostly bound to stay at home. Farmers committing suicide is very common here. When I started working with SHG and Aazol, I could not believe that something like this was possible. Many women from my village joined too. I get paid regularly and my household's income has now reached Rs 35,000 a month."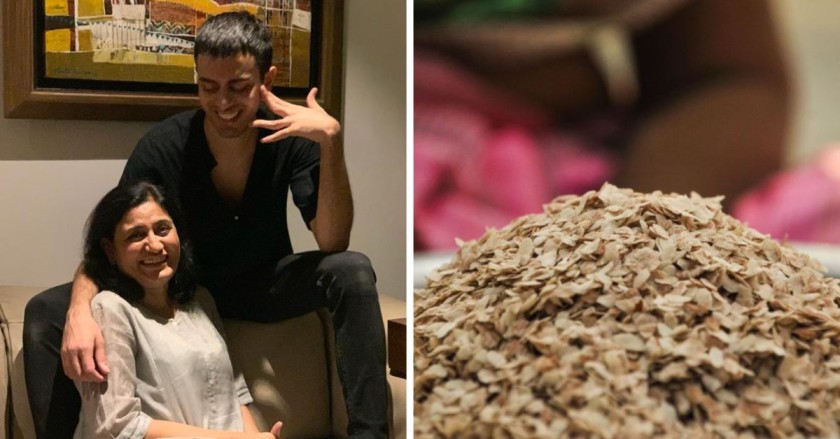 In only a year and a half in business, the company has been able to cater to hundreds of customers in Maharastra and around the country. Their products are priced in the range of Rs 150 to Rs 800 and are available to buy on their website and on aggregators like ONDC, Amazon, and Flipkart.
Reflecting on their journey, Apurva says, "When I decided to switch from a well-established career to a startup, where I did not even have an office, was a huge step for me. I was scared, but in my heart, I knew that this was my calling. I recognise the privilege I had in getting an opportunity to get a good education, but many do not get that. I just wanted to give back to society when I still have the energy and calibre to do so."
Edited by Pranita Bhat
We bring stories straight from the heart of India, to inspire millions and create a wave of impact. Our positive movement is growing bigger everyday, and we would love for you to join it.
Please contribute whatever you can, every little penny helps our team in bringing you more stories that support dreams and spread hope.