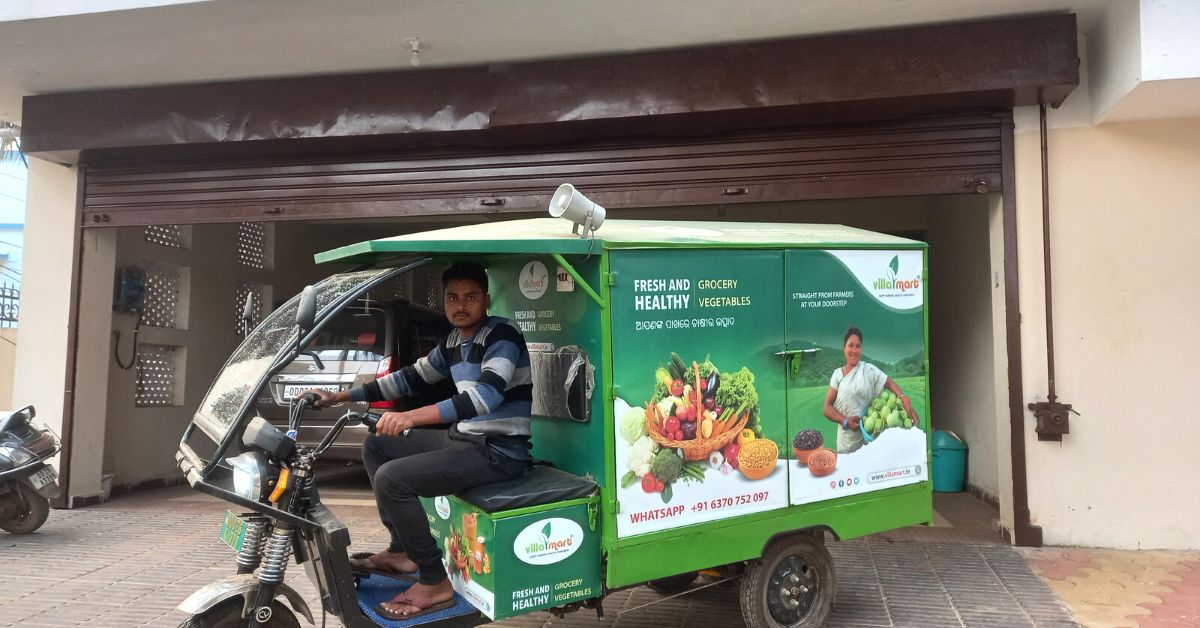 Appalled by the news of farmer suicides in India, engineer Ramesh Biswal left life in the US to return to his hometown in Odisha and launch Villa Mart, or mobile marketplaces where farmers can sell their produce and earn fair prices.
In 2016, engineer Ramesh Biswal was pursuing his post-doctoral studies in material science in the US. Around the same time, continents away, India was reeling from the horrific news of mass farmer suicides.
A National Crime Records Bureau (NCRB) report years later would suggest that that year, as many 11,379 farmers took their own lives. The reasons, the report noted, were many — poor harvest, low selling rates for produce, environmental stressors, and crop failure, which all amounted to massive amounts of debt.
Ramesh would hear about all this through the news and during calls back home to his family based in Bhubaneshwar, Odisha. The stories left him aghast, and he began to wonder why the issue of farmer suicides was so rampant in India.
"I began drawing comparisons between the United States and India and came to the conclusion that, from a scientific perspective, the reason the US was more developed than India was that of the bend of mind used in research," the IIT-Kharagpur graduate tells The Better India. "In the US, research is intended to solve societal problems, whereas in India, once the publication is out, the research is left forgotten."
But there was another reason why the news of farmer suicides struck a chord with Ramesh.
"My father, too, is a farmer, and I have grown up watching how hard farmers work in order to make ends meet. So, to hear of the farmer suicides was heartbreaking and felt personal. I decided to use my degree and knowledge for my homeland, and returned to India in 2016."
In the months that followed, Ramesh began building a community of friends from his village, who he says shared a common desire to do something good and put an end to these burdening issues in rural India.
"Our focus was to come up with an idea that would be both innovative and cost-effective. We wanted to reduce the labour cost by ensuring farmers had a one-stop solution to sell their produce and were not walking miles to the mainstream markets to do so. Additionally, we wanted farmers to get their dues for the produce," he explains.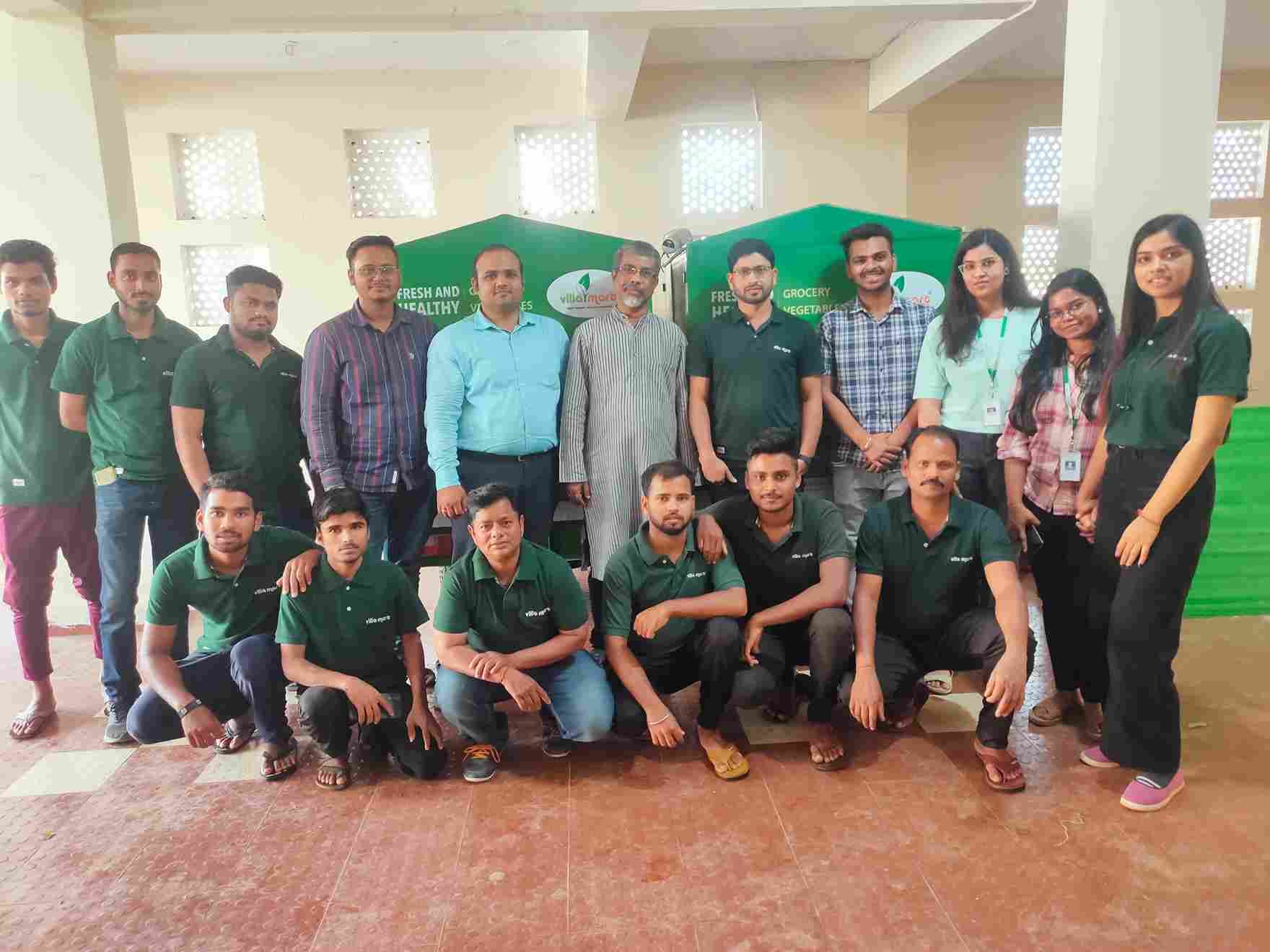 With this plan in mind, in 2017, Ramesh launched Villa Mart — a market on wheels that would procure grains, fruits and vegetables from the farmers listed with the platform and sell it to the consumers in the villages.
Mobile mandis across Odisha's villages
Weeks into working on the problem, the group landed on the major issue in the system — market linkage. They realised that the US model of Wal-Mart was successful, as it made a physical marketplace. And until they had a marketplace, they wouldn't succeed, despite all the research they were doing.
Ramesh's next aim was to set up a mandi (market) of sorts, through which farmers would be able to sell their produce along with buying from other farmers for their own needs.
For this, he modified a van into a mini-shop, designing it to resemble a supermarket with racks to hold the groceries and produce. "The idea was to drive through the villages of India and sell the produce of the farmers. This way, the farmers would be reassured that their produce wasn't going to waste, while also being paid for it," he says, adding that they got a good response.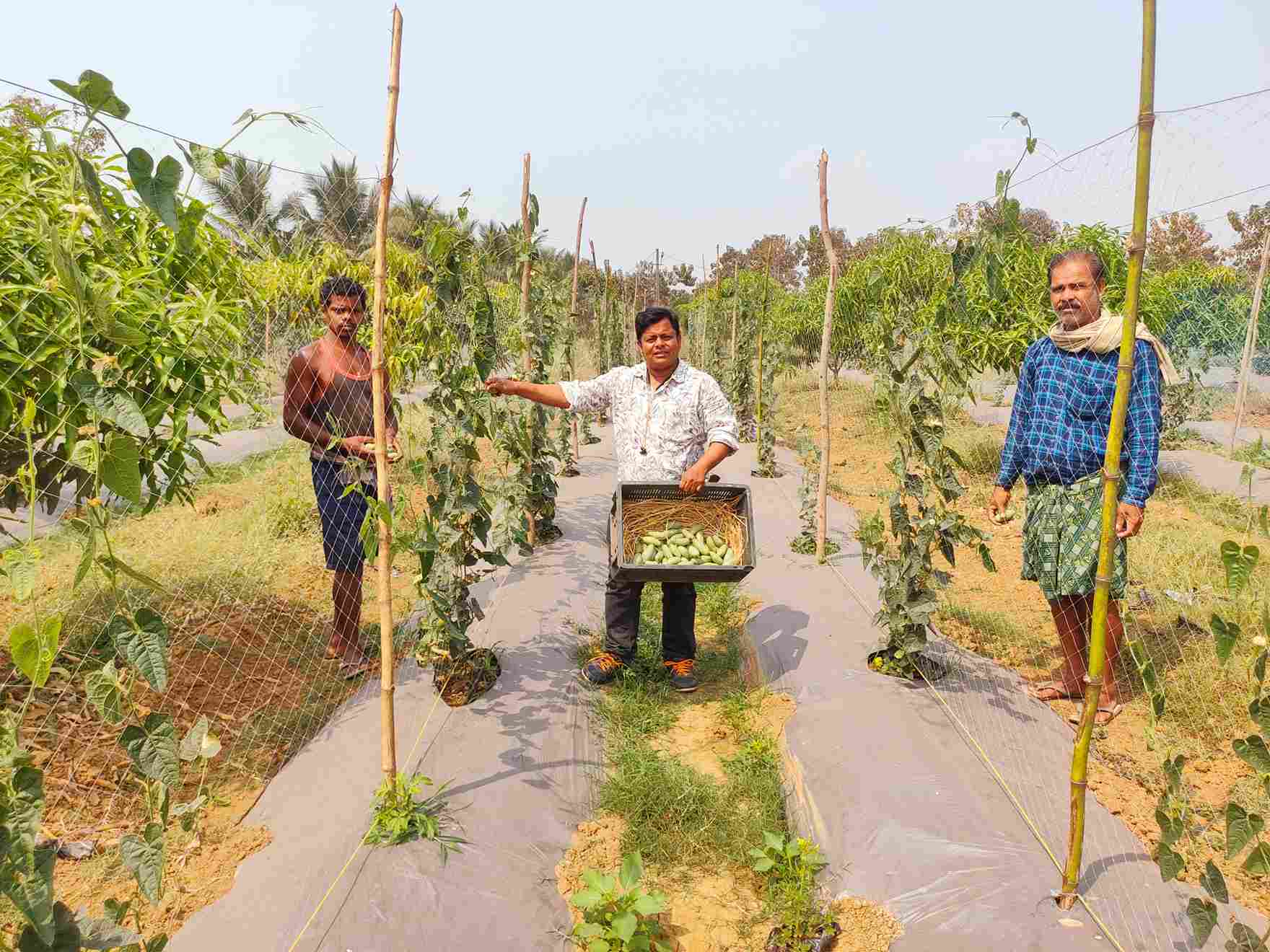 Having started in 2017 with one van and a handful of farmers in Bhubaneshwar, today Villa Mart has a fleet of seven vans, is connected with "over 3,000 farmers from all over Odisha", and has reached 110 villages to date.
Villa Mart also connects with FPOs (Farmer Producer Organisations) and guides them on selling their produce, which ranges from rice and other pulses to green leafy vegetables and fruits.
An AI spin on traditional marketplaces
Elaborating on the model, Ramesh says the farmers can book the slot for when they will harvest the produce and have it ready.
"The vehicle then goes to the farms and brings the produce from there to the procurement centre, where it is graded and sorted. Grade A and B are for the produce that is fit to be sold directly, while grades C and D are kept aside."
Grades A and B are kept in cold rooms for a week, while grade C is treated with solar dryers — in order to dry the produce and perform value addition to create sellable products such as fruit juices, sun-dried tomatoes, powdered spice flavourings, etc— and grade D produce is turned into compost.
Ramesh explains that they also have artificial intelligence sensors at the procurement unit that efficiently detect the quality of the produce, crop disease etc.
"The sensors do this based on four factors, such as the weight, the visual appearance of the produce, through infrared light and gas in the chamber. This helps us know which crops are fit to be sold and which are of poor quality."
Then they get started with planning the selling schedules for the next day.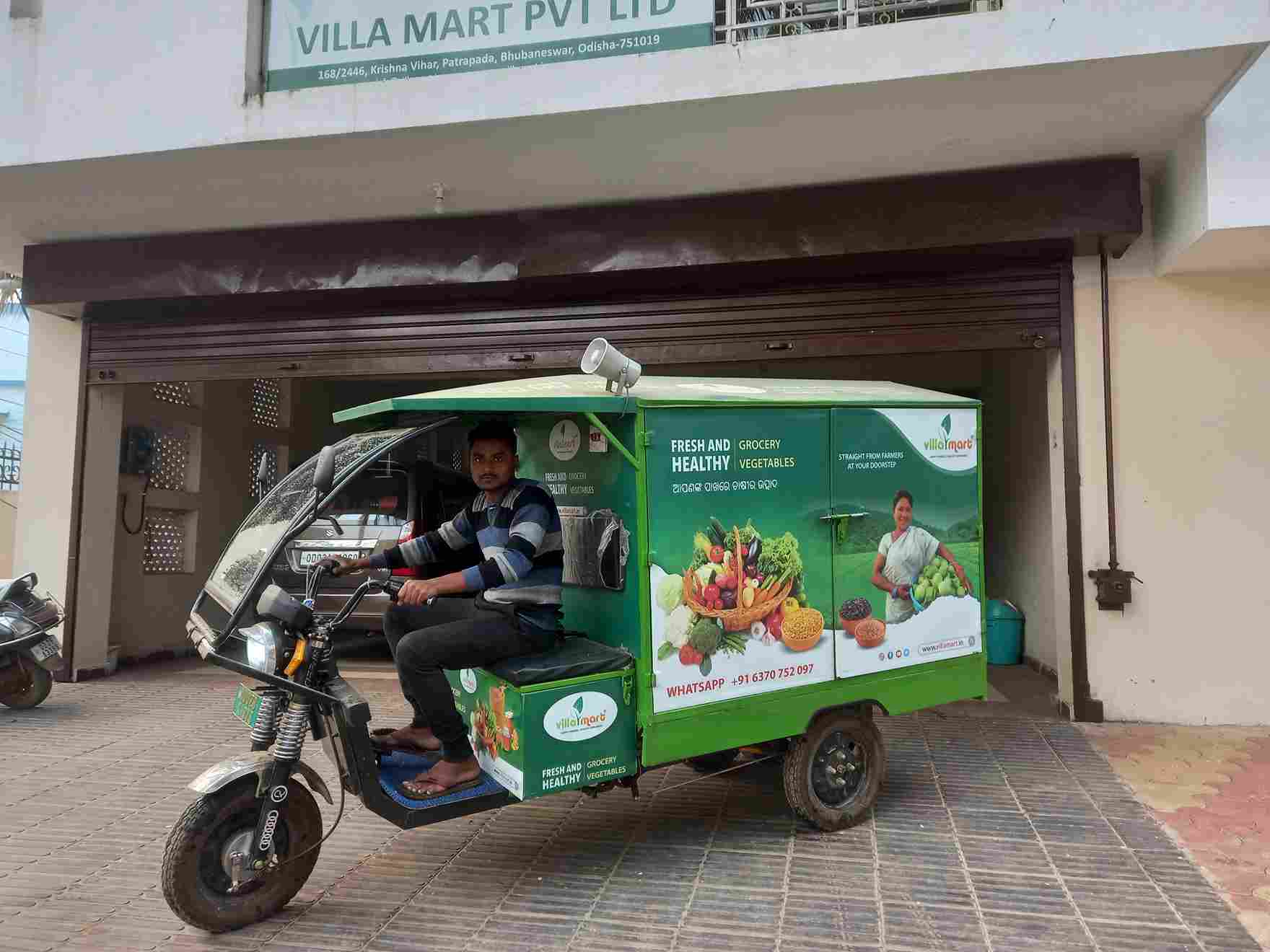 "We plan it in a way that if we are driving through village A, we collect the harvest of a certain crop that we know has demand in village B, where we will drive to the next day. Similarly, the next day when we drive through village B, we sell the produce of village A and collect a different kind of harvest. We are essentially creating a balance of demand and supply," he says.
A wonderful part about Villa Mart is that farmers are paid immediately when the produce is bought. Daitari Jena, a farmer from Khordha associated with Villa Mart, says he is happy to be growing produce for them.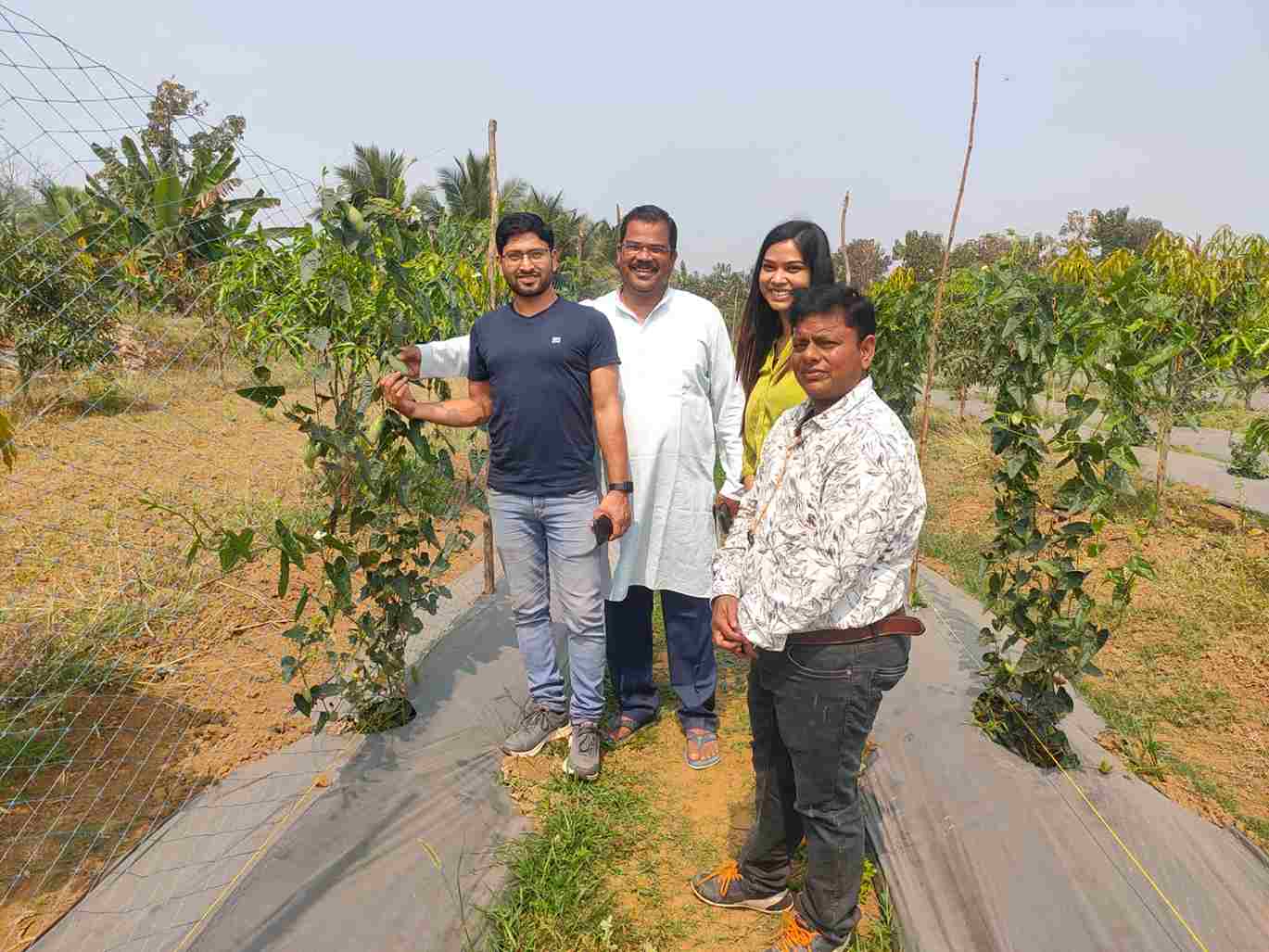 "I have been with Villa Mart for a couple of years now and I see this as a good decision. I do not have to worry much about my produce going bad before it is sold and thus losing out on the value. I can focus completely on a good harvest," he says.
Ramesh explains, "We pay them 30 to 50 percent more than MSP and our plan is to double it in the coming months."
He also notes that in addition to the mobile mandi, they are also trying to make a marketplace more accessible to farmers who have the prerequisite technology by providing them with emails that have the date and time of when they can come to the [5,000 sq ft] procurement centre in Nayagarh or the [3,000 sq ft] one in Bhubaneshwar and sell their produce. "Until then, the seven vans will continue the process."
'You learn along the way'
A major challenge, he adds, has been that digital marketplaces for agricultural produce are unorganised.
"There is a need to focus on rural areas and bring order to the chaos. It won't be easy," he says, adding that when he started Villa Mart, it was tough convincing farmers that they could earn a better price on their produce through this model.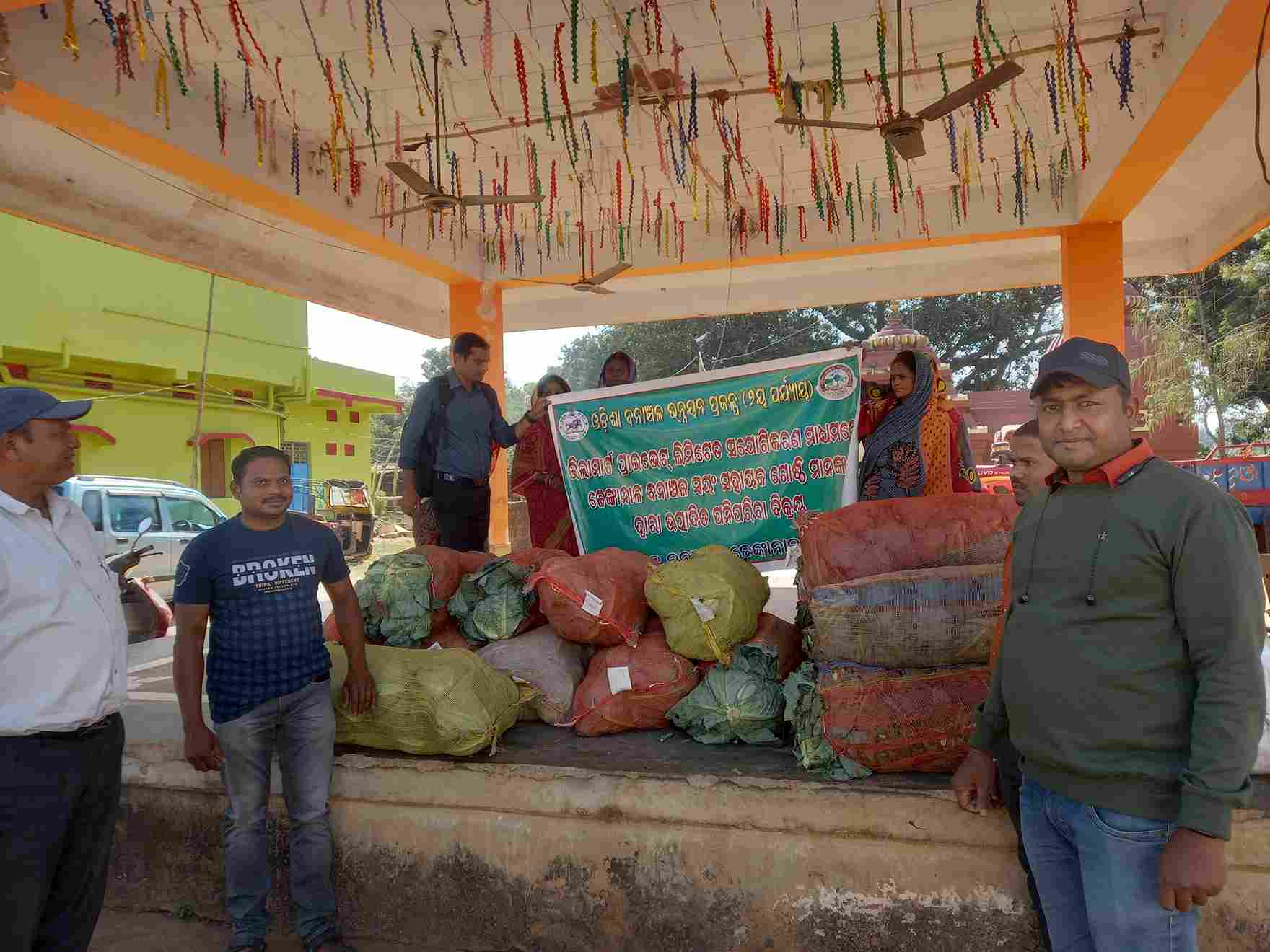 "But we proved our system and its benefits to them and then they believed us. Initially, we thought we needed cold storage for the produce, which was working out expensive. But then we realised since we are selling the next day, a cold room with temperature maintained at 18 degrees and humidity at 80 percent is fine. You learn along the way," he says.
Having crossed Rs 4 crore turnover last year, Ramesh prides himself on his venture and his efforts.
"If I had chosen to continue working in the US — while in my hometown farmers were suffering — I wouldn't be using my knowledge for a good cause. Today I feel proud that I am able to help my town progress," he says. 
Edited by Divya Sethu
We bring stories straight from the heart of India, to inspire millions and create a wave of impact. Our positive movement is growing bigger everyday, and we would love for you to join it.
Please contribute whatever you can, every little penny helps our team in bringing you more stories that support dreams and spread hope.