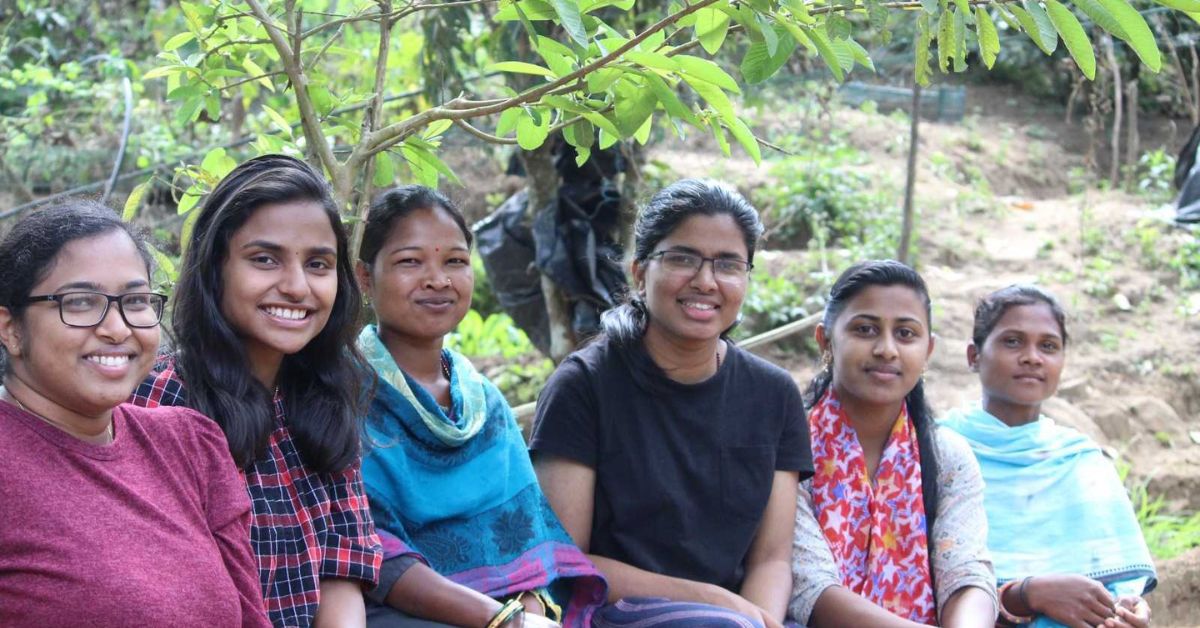 Bhavesh Sawariya and Annu Sunny founded Graamya, a platform that helps farmers in Idukki, Kerala make the shift to organic means of farming. It also helps them to sell their product to conscious consumers across the world.
In the heart of Kerala's Idukki district, a collective of farmers toils hard. They are busy tending to their plantations and praying to the rain gods that the weather favours them this year. But they do not really have any reason to worry because the last few years have proved to be a game changer for them. They have unlearned and relearned the nuances of organic farming, thus witnessing a boost in their harvest.
And at the helm, driving this change are two individuals Bhavesh Sawariya — a mechanical engineer from Chhatisgarh, and Annu Sunny — a science graduate from Kerala. Now in their thirties, they met in 2015 in a social leadership development program called India Fellow.
Designed to propel the youth toward working on the ground level with communities in rural India, the program held a certain kind of fascination for Bhavesh who had always lived in the city and wanted to experience village life.
As he recounts to The Better India, this 13-month programme was instrumental in shaping everything he did professionally thereafter. In his words, "It was a work of fate."
"Sometimes you have a calling to do something that is very different from what you set out to. When that time comes, follow the calling," he advises. Today, Bhavesh and Annu's creation 'Graamya' is a result of this tryst with fate.
The platform, which was registered in 2016 in Idukki, acts as a link between consumers looking to buy organically grown spices and farmers who are growing these. Graamya also empowers farmers to shift to natural farming methods, providing them with the support they need to make this transition.
A trip to Ladakh that changed everything
During the course of the program, Bhavesh and Annu, along with the other 22 fellows were captivated by the stories they came across on the ground. They played an integral role in coming up with tangible solutions to the problems faced by these villagers. However, it was towards the end of the fellowship that the magic happened.
Recounting the experience, Bhavesh says it was during a travel workshop to Ladakh. "The idea was to move away from the geographies that we always witnessed and apply our learnings to a different setting. This would help us make sense of our learnings in a true sense."
While in Ladakh, the group of 24 was exposed to the harsh realities that tourism had birthed in the valley. While introduced to be a vehicle of change, it had become the cause of disruption.
"Tourism has taken away the resources of the locals," points out Annu. "Water, electricity and more were being redirected from the local communities to the resorts. But while this was the problem, the solution came in the form of organisations working at the grassroots to create sustainable models."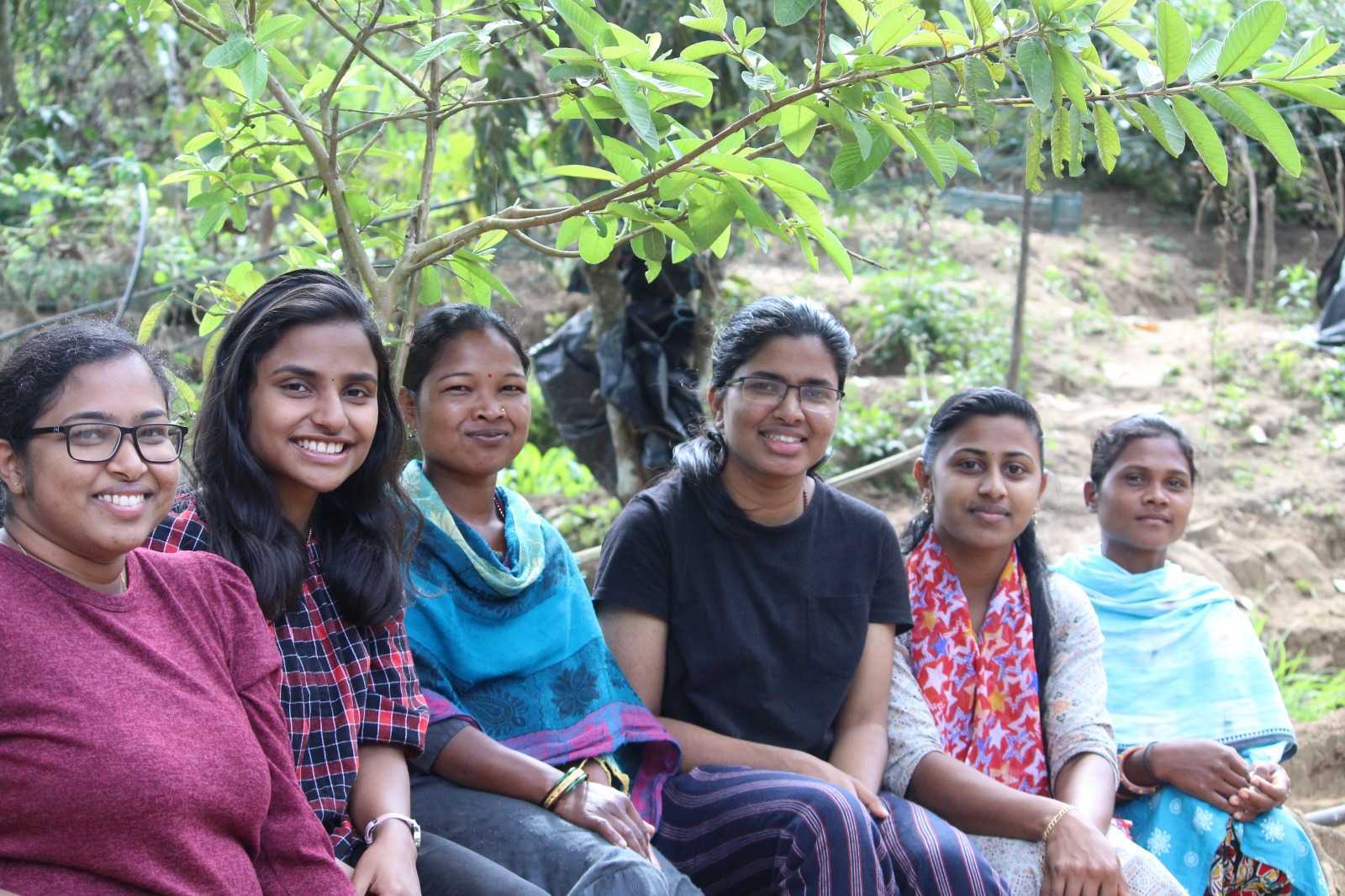 This greatly influenced both Bhavesh and Annu, who bonded over their common zeal to help local communities.
Unlike Bhavesh who came from a city background, Annu had grown up witnessing the many struggles of farmers. Having grown up in Idukki around spice plantations, she had often firsthand heard of these stories and wished there was something she could do.
As Bhavesh shares, in many ways, the fellowship encouraged them to take a leap of faith with Graamya. He adds that the network of entrepreneurs, changemakers, and solution finders that they had built over the course of the 13 months stood them in good stead.
Two models, One goal: Farmer empowerment
Graamya came as a wave of hope for the Idukki farmers in 2016.
The years 2016 to 2018 saw the duo working with the grassroots enterprises in Idukki — where the duo decided to implement their sustainable model — to understand the operations in the area and learn about the many verticals that the model would necessitate.
Today, Graamya is a safe space for the farmers in Idukki, empowering and driving them towards natural farming while also assuring them of a steady income. The platform procures spices directly from 40 farmers providing them with a direct source of income. It also empowers over 100 farmers through guidance with organic farming, processing methods, connecting them with the right markets, etc.
And the results have been remarkable, the duo affirm.
"During our research, we understood that chemically intensive farming was prevalent in the area. This was simply because farmers did not have the confidence to veer towards natural farming as results were slower," Bhavesh explains.
He adds that through the time they spent with the farmers in the region, they were able to distinguish them into two categories and plan on addressing their needs individually.
The first category was the farmers who were engaged in chemical farming, using as much as 20 kg of pesticides per hectare to boost the yield. The second category was the small landholders who were involved in natural organic farming for generations. Both these groups had different concerns.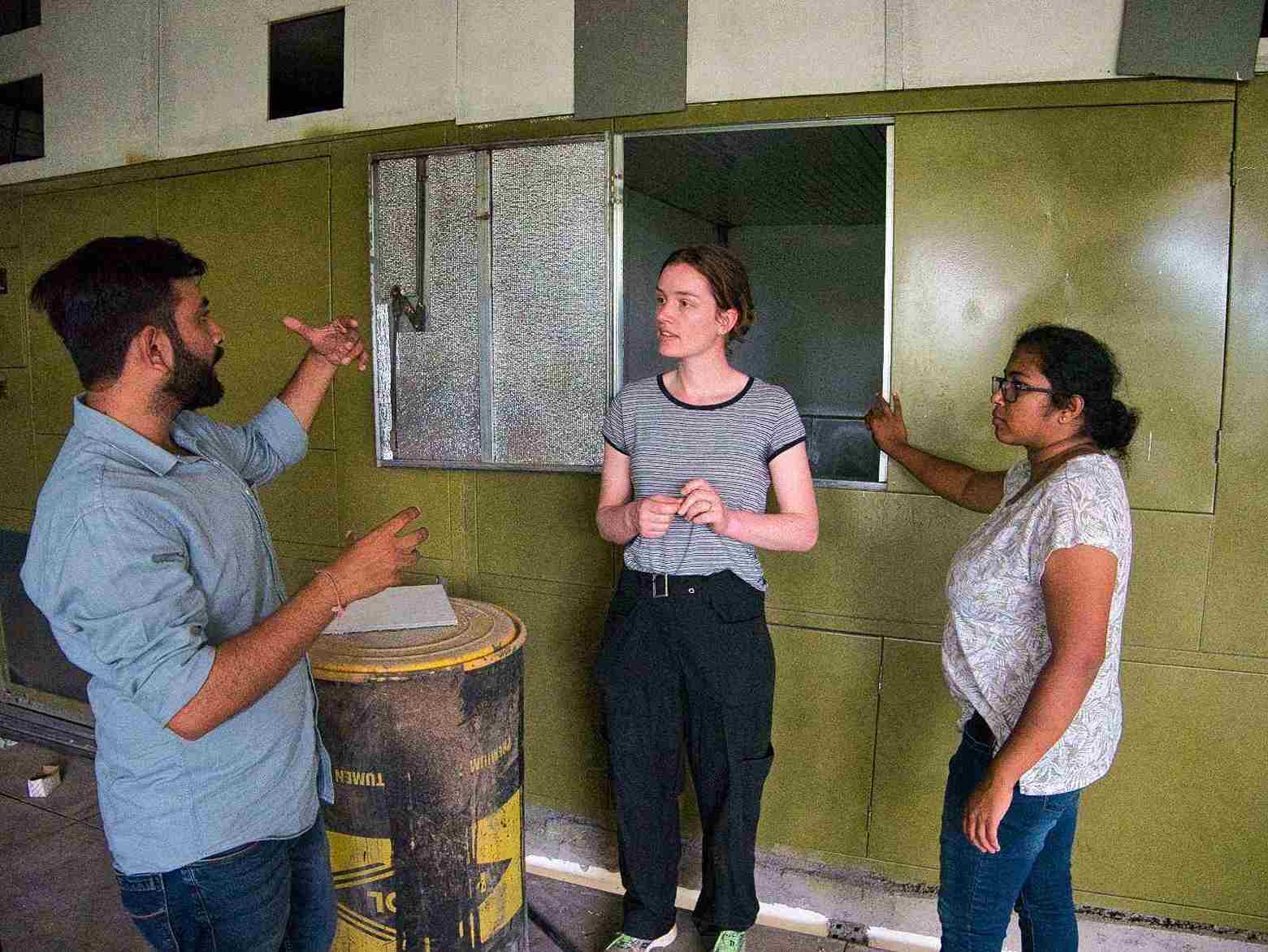 "With the first category, the intent was to drive them towards organic farming. They were sceptical of entering into this space due to the uncertainty of yield. So we associated with them and assured them that whatever produce is sold, 60 percent of it will be sent back to them," notes Bhavesh.
For the second category, he says the challenge was finding the right market.
"Often, farmers using organic methods end up selling their produce in the mainstream market, where chemically-grown produce is also available. The challenge was to create a platform where consumers looking for organic produce are connected with the right farmers," he says.
Graamya is the platform that connects the two, finding buyers for the produce across India as well as in the US, Europe, Netherlands, Switzerland, etc.
Annu, meanwhile, says the model does not just serve as a benchmark for them but also for others who are working with villages. "If you are able to identify that one speciality of region or community you belong to, it will be easier to find common solutions to problems that exist. The essence of Graamya is the same. This model can be easily replicated by any person in one's own community."
The duo go further and also helps these organic farmers improve their processing methods and storage facilities so as to extend the shelf life of the produce.
The farmers agree that this has been helpful. "Earlier, we had no other option but to sell our spices in the nearest market. We had no incentive to put in the extra effort to improve the end quality," says P V Ravindran. "With Graamya coming in, our farmers are now able to think beyond traditional markets. They are willing to put in that extra effort to improve the end quality. We also feel good when our spices are used by consumers who value the quality and chemical-free nature of our spices."
Another farmer Denny Augustine says that knowing they are associated with Graamya provides them with a sense of trust. "We get a better price for our chemical-free spices. Moreover, we are able to give high-quality products to people who value them."
Meanwhile, Bhavesh and Annu stand proud as their network of farmers thrives, gets the recognition they deserve, and most importantly, is credited for making the shift to sustainable means of farming.
"We had a calling. We followed it through," remarks Bhavesh.
Edited by Pranita Bhat
We bring stories straight from the heart of India, to inspire millions and create a wave of impact. Our positive movement is growing bigger everyday, and we would love for you to join it.
Please contribute whatever you can, every little penny helps our team in bringing you more stories that support dreams and spread hope.