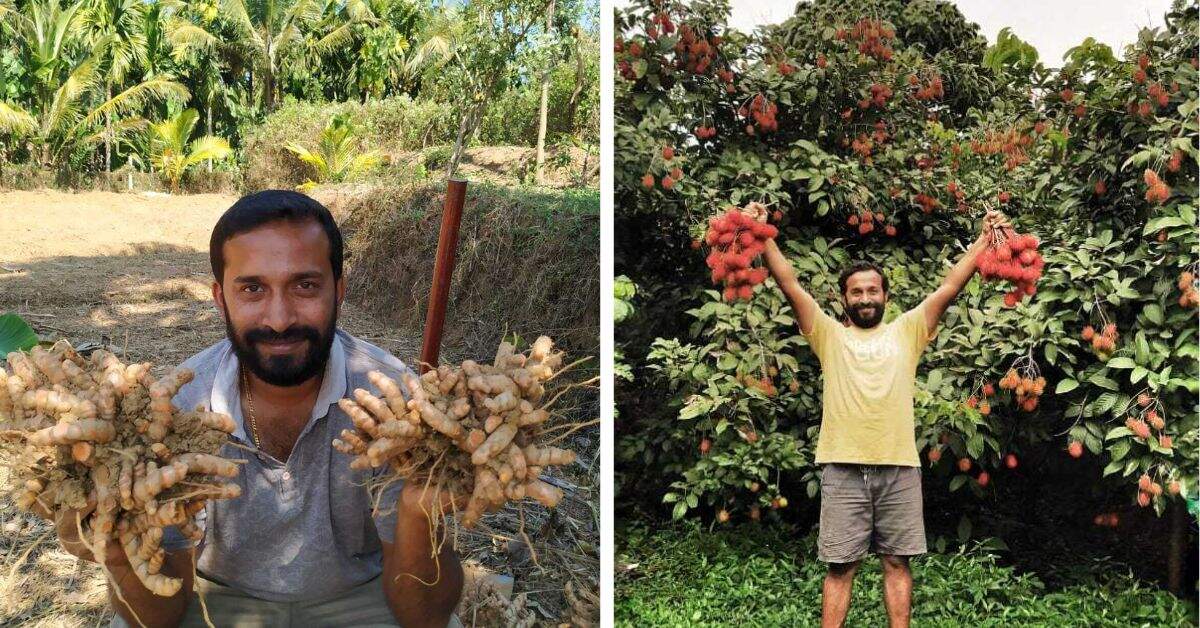 Chethan Shetty quit his lucrative eight-year-long corporate career to farm on his ancestral land in Bellare village near Mangaluru. He grows trees like areca nut, pepper vines, nutmeg, coconut, rambutan, and mangosteen.
Over a fast-paced life in the city and socialising with friends on weekends, Karnataka's Chethan Shetty chose the slow life of a village. He quit his corporate job to become a farmer.
When people found that he left a lucrative career to grow crops, they were stunned. "Everybody would question me, 'What was the point of coming back? Who will get their daughter married to me now? Why was I spoiling my life?' They also said that I will go back to the city after a year," he recalls in a conversation with The Better India.
"My father was not okay with my decision and my mother was definitely not okay with it! My friends were confused about where we would sit and party every weekend. Everybody had their own set of concerns," he laughs.
But far from these worries, the 35-year-old farmer is living the life of his dreams.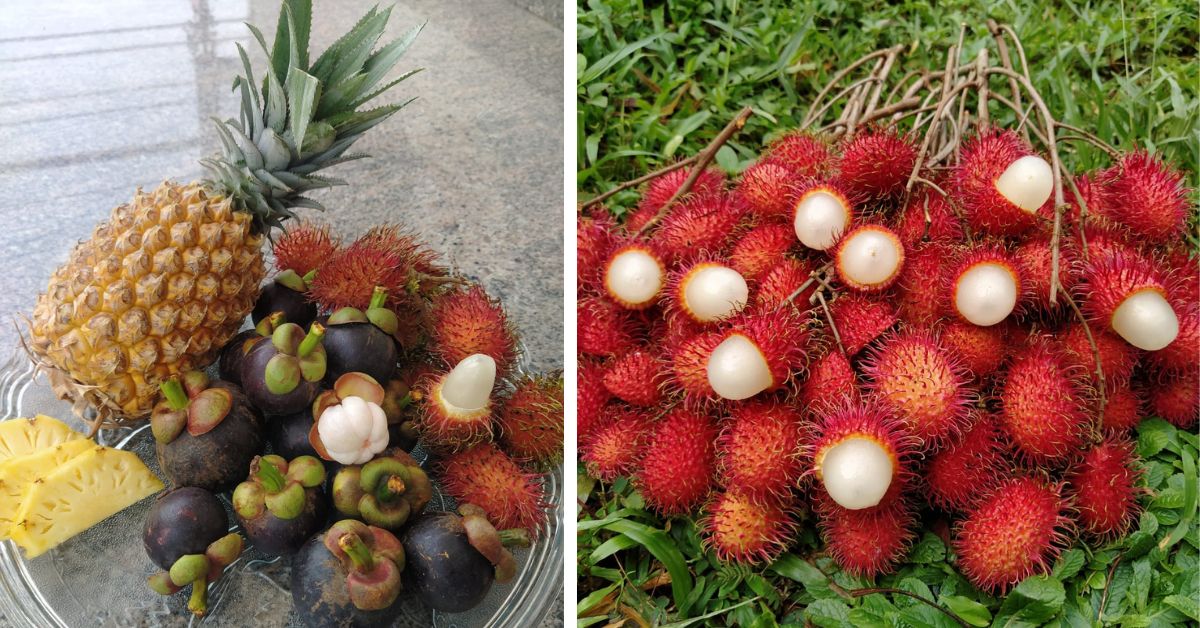 In 2017, he relocated from Bengaluru to his ancestral home in Bellare, 75 km away from Mangaluru city. He started to grow exotic fruits like banana, papaya, and grapefruit on his farm.
Today, Manjanna Shetty Family Farms has over 2,500 areca nut trees, 800 pepper vines, 50 nutmeg trees, 300 coconut trees, 650 rambutan trees, over 100 mangosteen trees, and 50 avocado plants.
'My journey from a corporate job to fruit farming'
Chethan was born and brought up in Mangaluru. During vacations, he would visit his grandparents in Bellare village, where he would spend all day playing in paddy fields and between tall trees of areca nut surrounding their house.
"We used to wake up early in the morning, pick mangoes, and come home. Then again, we would go back to the farm and water our step farms. Spending the entire day on a farm was very fascinating," he shares.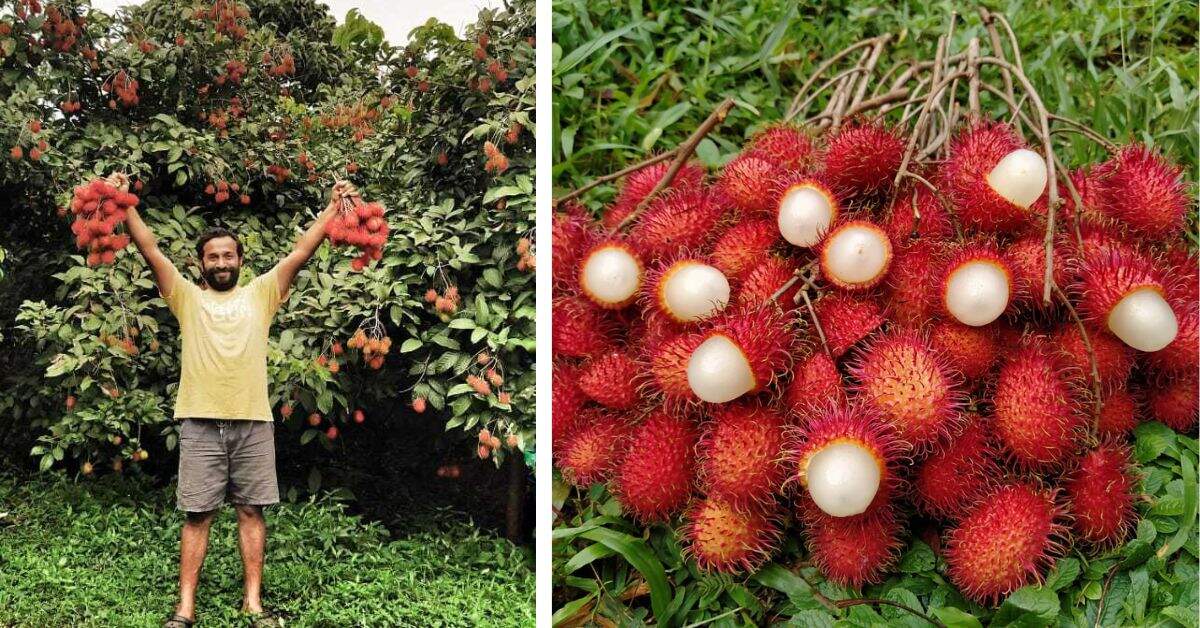 While working on his corporate desk, these memories would keep rushing back and remind him that something was missing, shares Chethan. He wanted to move back to his hometown but wanted to check if he was capable of becoming a farmer, like his grandfather.
So, while still on the job, he started growing mushrooms in the kitchen of his small rented apartment. "I used to load hay on my Bullet (two-wheeler), bring it home, and then chop and boil the hay [to sterilise it] on a small gas stove. After cooling it, I would fill the hay in bags to grow mushrooms in it. I took it up as a hobby and actually got a good yield. I even started selling them in nearby shops and hotels," he says.
Meanwhile, through experiential learning, he introduced turmeric on his ancestral farm and got a good yield of around 3,000 kg, which encouraged Chethan to introduce more crops there.
So, after two years of experimenting, he quit his corporate career of eight years and came back to his hometown, permanently.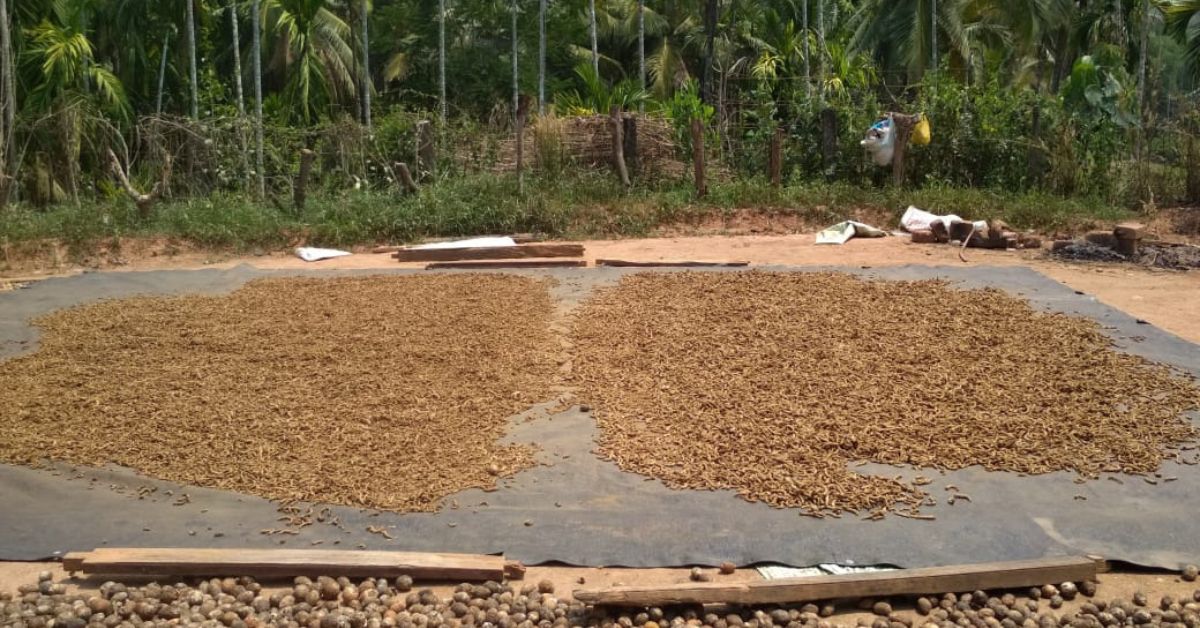 He prepared his 10-acre ancestral land, dug a new borewell, and planted 550 rambutan plants, 50 mangosteen plants, and 100 tender coconut plants along with vegetables including ladyfinger, cucumber, long beans, radish and green leaves.
To set up this fruit farm, he says that he exhausted all his savings of Rs 10 lakh. Although he had to wait for a few years for plants to grow and give yield, he would meet farm expenses by selling intercrop produce such as bananas and areca nuts.
Of all crops, he says that the rambutan helped him earn a better income. "We used income from selling rambutan and built a house in the village," says Chethan taking pride.
One of the challenges faced by him, he points out, was the operational expenses incurred in the process. "When we start a farm system, we always think of investment but we never consider operational costs. If you need Rs 10 lakh to set up the farm, you will need an additional Rs 10 lakh to maintain the farm before you get the yield," he says.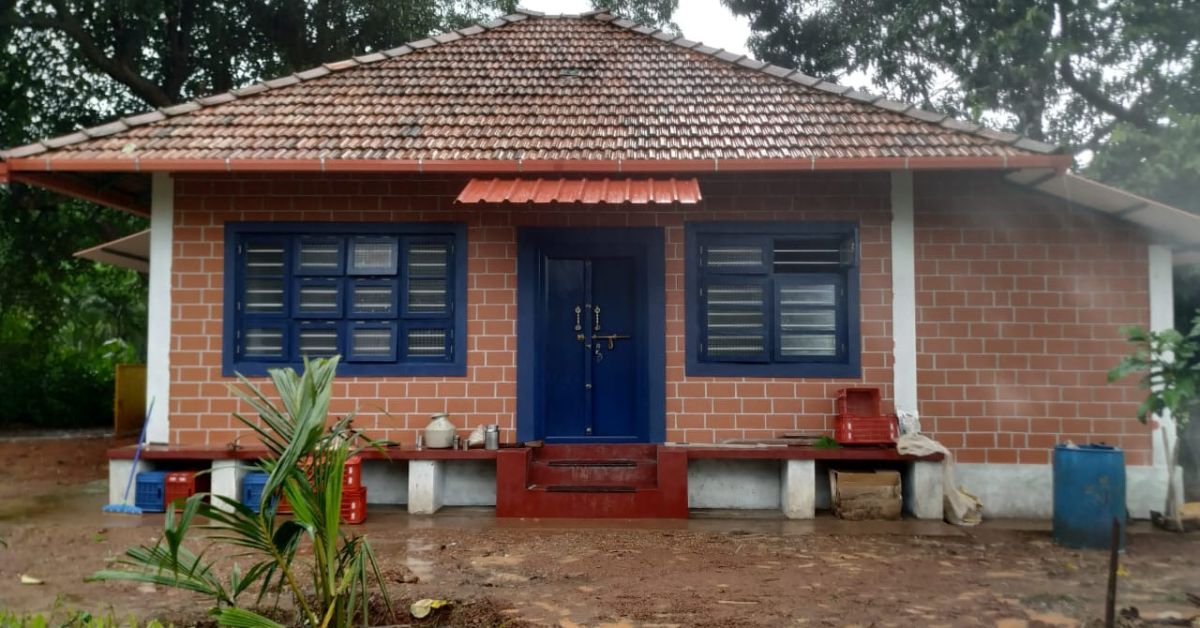 Since getting labourers is a task in the region, Chethan along with his family personally harvest, sort, and pack the produce. At times, he even carries the boxes for transportation and loads them on rails and buses himself.
His fresh farm produce is supplied to wholesale traders and retailers across the country including large cities like Bengaluru, Mumbai, Pune, Delhi, Amritsar, and Hyderabad. Last year, he says that they earned Rs 15 lakh by selling nearly Rs 5,200 kg of produce.
"It is not just about money. It is about how content you feel in whatever work you do. I'm happy now and it is only because of the decision I took a few years ago," he says.
Abandoning urban comforts to cultivate ancestral land
Unlike Chethan, his father Devadas Shetty worked hard to get a government job so that he does not end up toiling like Chethan's grandfather. He would visit the family farm twice a week to supervise the areca nut plantation, but never considered it to be the main source of livelihood.
He thought his son would aspire to become an aircraft engineer, an IAS officer, or a software engineer. But when he chose to become a farmer, he was sceptical about Chethan's decision. "I would hesitate to inform people what my son was doing. He left the luxuries of the city and came back to the village to dig the soil. I was not feeling good about it," the 63-year-old tells The Better India in Kannada.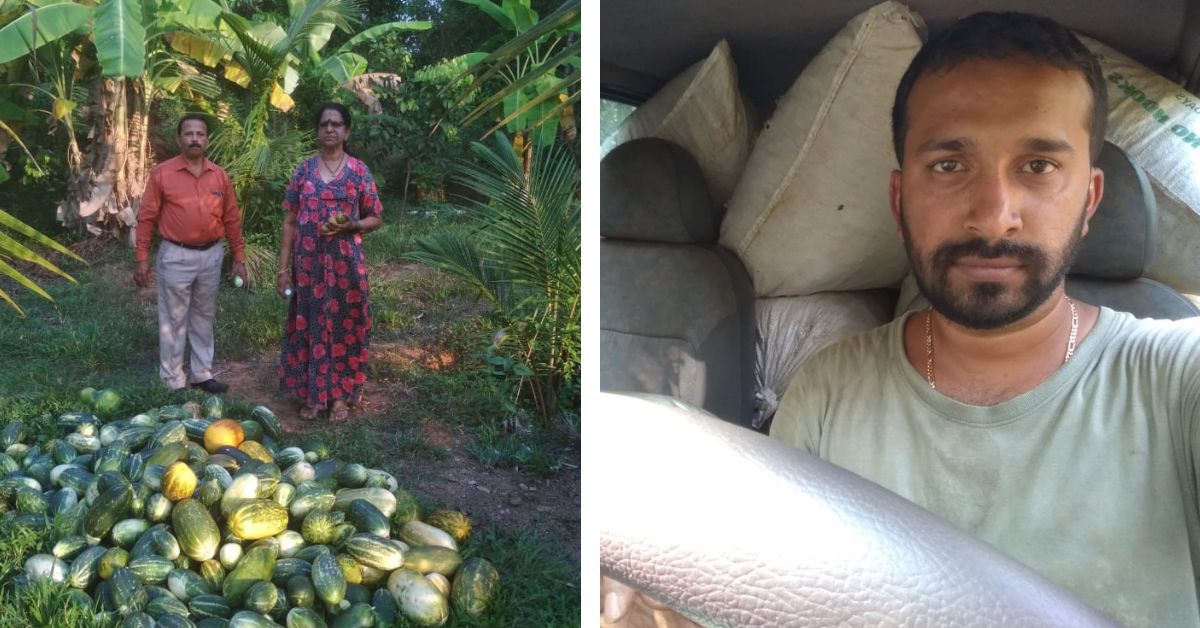 "But now that thought has gone away. Many people have their kids working in far-off cities and even abroad. They do not live with their parents. Our son is around with us all the time because of the profession he has chosen. I'm happy to see him work on the farm now," he shares.
Meanwhile, Chethan says he does not miss city life. "It is easy to get frustrated in the fast life of the city. Here, we do not have to prove ourselves to anyone. I find peace in what I do now. I do breakfast, lunch, and dinner on time. And I eat what I grow," he says.
"I am a man who likes to be in nature, especially when it rains. Now, we do not have to pay to be in a resort; we are in a resort every day," he says, adding that a typical day for him now starts and concludes with switching on/off the water pump, and not the laptop!
Edited by Pranita Bhat. All photos: Chethan Shetty
We bring stories straight from the heart of India, to inspire millions and create a wave of impact. Our positive movement is growing bigger everyday, and we would love for you to join it.
Please contribute whatever you can, every little penny helps our team in bringing you more stories that support dreams and spread hope.
Tell Us More