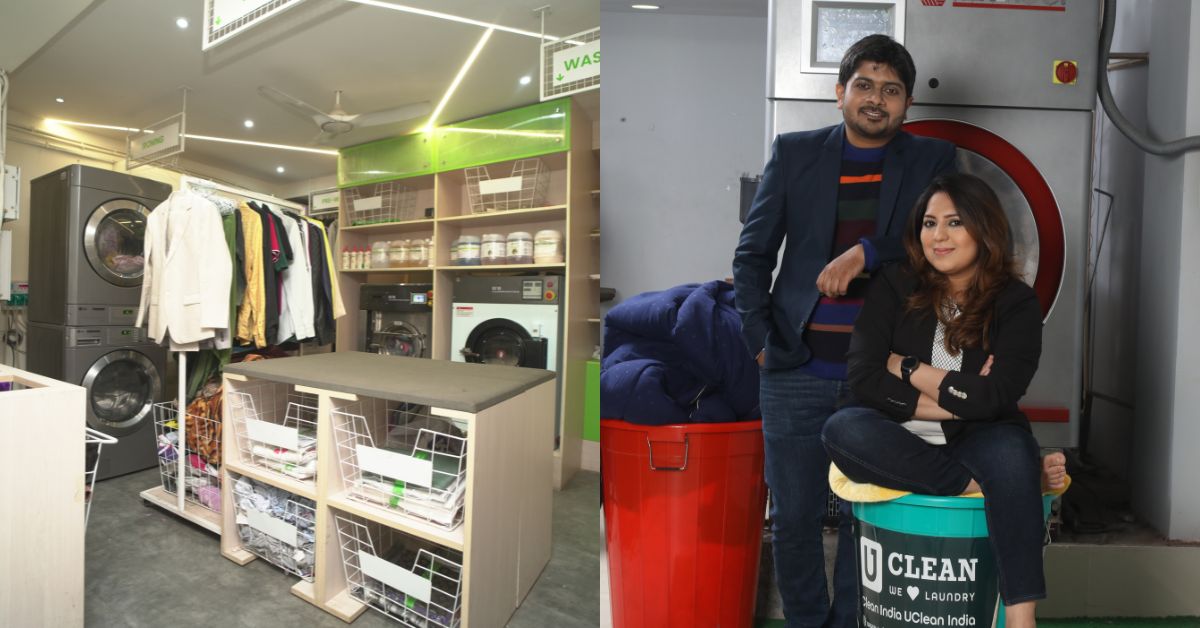 Faridabad's Arunabh Sinha and his wife Gunjan Taneja launched UClean in 2017 to set up an organised laundromat service in India. Currently, they are spread across 100+ cities and have 350+ outlets across the country.
Laundry is a major task, and anybody who lives alone can vouch for that. Gunjan Taneja became aware of this rather unpleasant fact after she got married. Used to her mother taking impeccable care of her clothes, the 37-year-old had a hard time after she moved out.
"I got married in 2015 and used to wear business formals to work. My mom would always ensure that my clothes were perfectly washed and ironed. When we had to set up a house after marriage, I found that the most arduous task was taking care of clothes. My wardrobe was a mess. Many of my clothes started getting ruined, some would get colour on them, and some would shrink. I was very frustrated," says Gunjan to The Better India.
What she found missing, at that point, was a professional laundry service. Sure, dry cleaners existed, but there were no laundromats, she says.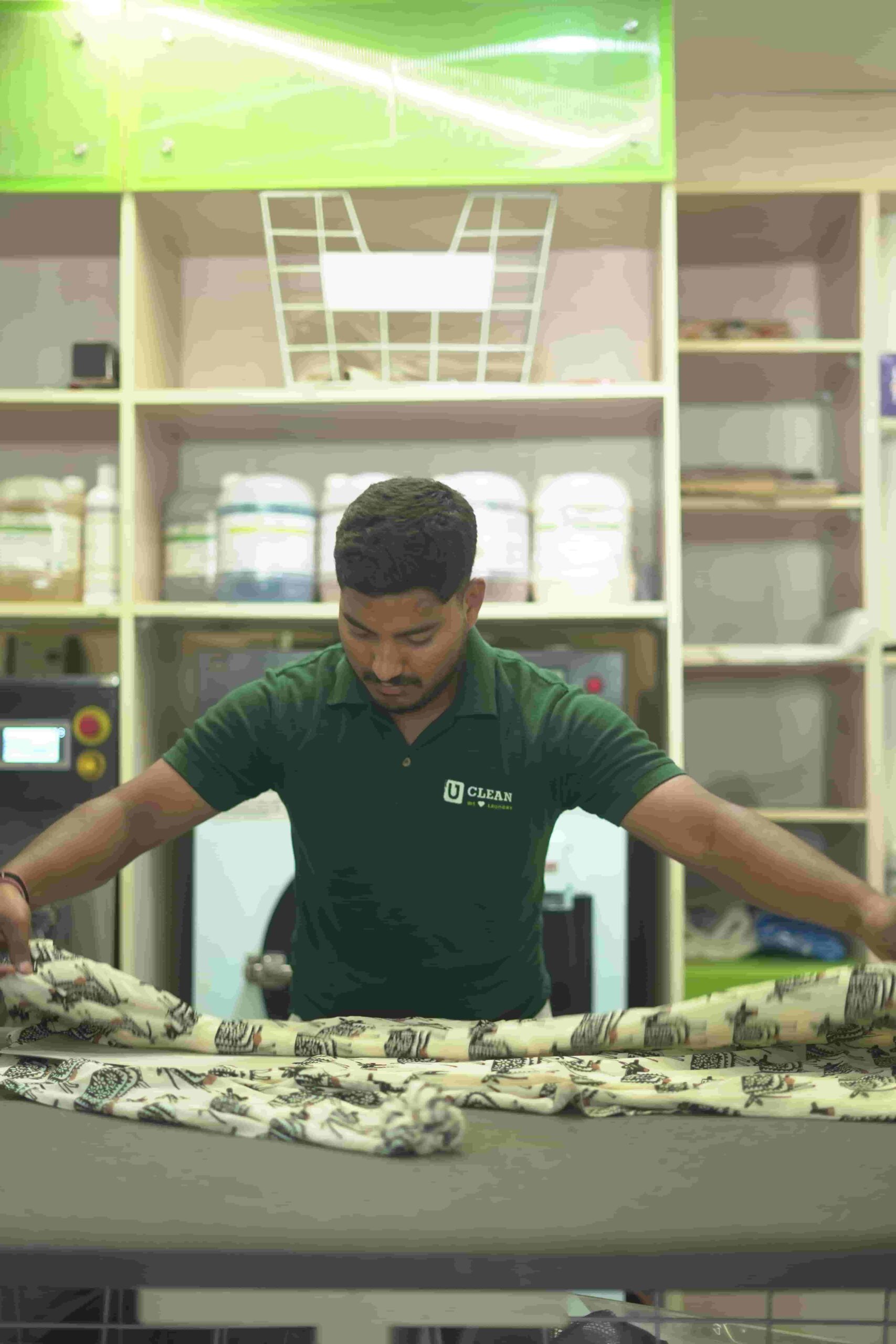 At the same time, her husband Arunabh Sinha was heading the North India business of a budget hotel chain. While helping them expand their business in North India, Arunabh found that the biggest problem they were facing across the country was laundry related.
"We would get complaints daily regarding dirty bed sheets, towels, and clothes. The laundry service was not good," says Arunabh, an IIT-Bombay alumnus.
Armed with these facts, the couple started thinking of launching a laundry business. "As I looked for a solution to the laundry problem in the hotel, I started researching the market. I found that the industry was unorganised, and there were no professional players other than our neighbourhood dhobis," he adds.
According to RedSeer's research report India Laundry Services Market, "India's laundry market is expected to grow to $15 billion by 2025". Out of this, the organised sector is less than five percent of the market.
So, they decided to take up the opportunity to organise the laundry industry and offer 'quality and consistent services'. Arunabh quit his job in August 2016, and they launched a laundromat service called UClean in January 2017 with a capital of Rs 20 lakh, which has grown to a Rs 100 crore business today.
Creating microentrepreneurs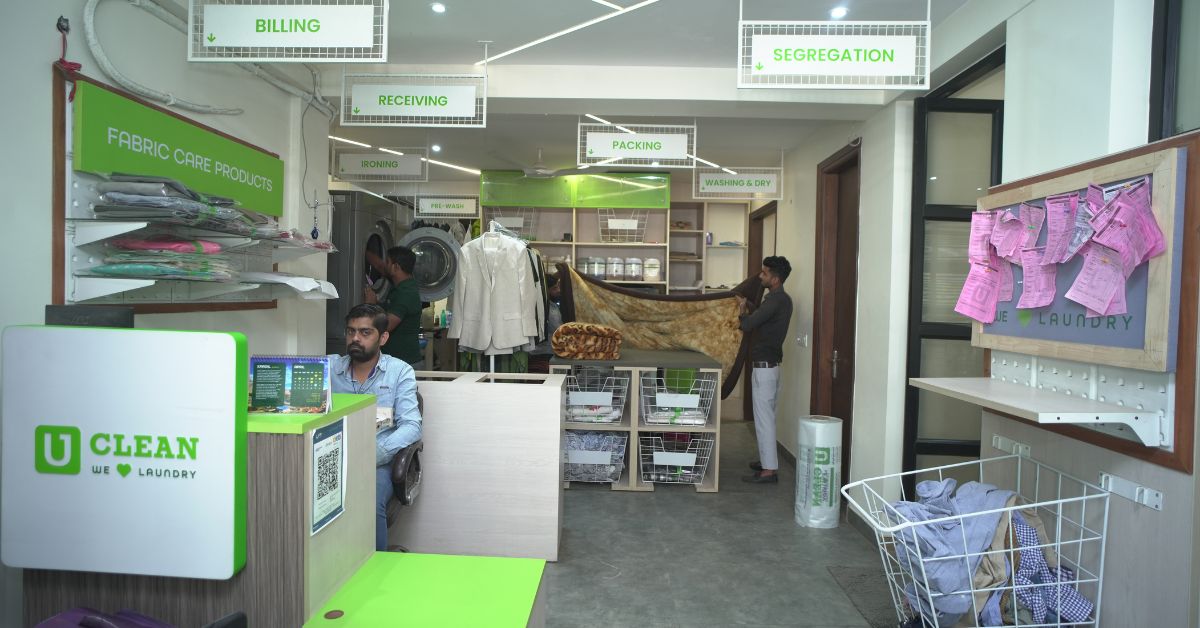 With the seed sown in their minds of doing something in the laundry industry, Faridabad-based Gunjan and Arunabh took inspiration from the flourishing laundromat culture in South East Asian countries.
"We travelled to Indonesia, Malaysia, Thailand and Singapore, and found the laundry industry thriving. Indonesia was really an eye-opener. In India, most give their clothes outside for ironing. So we wondered, 'Then why not for washing?' That's when we realised that it's more of a supply problem than demand," adds Gunjan, co-founder and head of product and marketing, UClean.
There were attempts to uberise the laundry industry in the early 2010s, but logistics remained a major problem.
"Most of these laundry businesses operated through a hub and spoke model. They had their factories far away and logistics ate up their margins. Customers also complained about delays in the delivery of laundry. There was also an issue of transparency and trust. But even with these issues, people were giving their clothes, which showed us that the demand was there," adds Gunjan.
So they decided to go the franchise route.
"We launched a live laundry model where everything is handled hyperlocal. Anybody can visit our laundromats and see our machines, irons and detergents that are being used. You can see how your clothes are washed. The customer deserves to know," says Arunabh.
Since every neighbourhood is different in India, they decided to work with locals.
"Dynamics change every 30 km. We would have to customise for every neighbourhood. So we developed a strategy that would work everywhere — working with local players. They know their locale well and what people want. This way, we are also creating micro-entrepreneurs," he adds.
He further says that they structured an existing need and focused on delivering quality. They knew that laundry is an essential service and many need help with it. By offering a simple, daily service, they're earning in crores.
Their most popular service is 'Laundry by Kg' where you can get your clothes 'washed and folded' or 'washed and ironed'. They also offer steam ironing, dry cleaning, shoe, carpet, sofa and bag cleaning services.
Today, UClean has 350+ stores across 100 cities in India.
In 2019, they became the fastest retail chain to touch 200 franchisees, overtaking Subway, which had the record, shares Gunjan.
"I've always found dry cleaners very expensive. At the same time, washing and ironing clothes took the majority of my time. A UClean store opened up near my house about a year back and I've been regularly giving my clothes to them. It's quick, clean, and saves me a ton of time," says Swati, a UClean customer in New Delhi.
Overcoming social stigma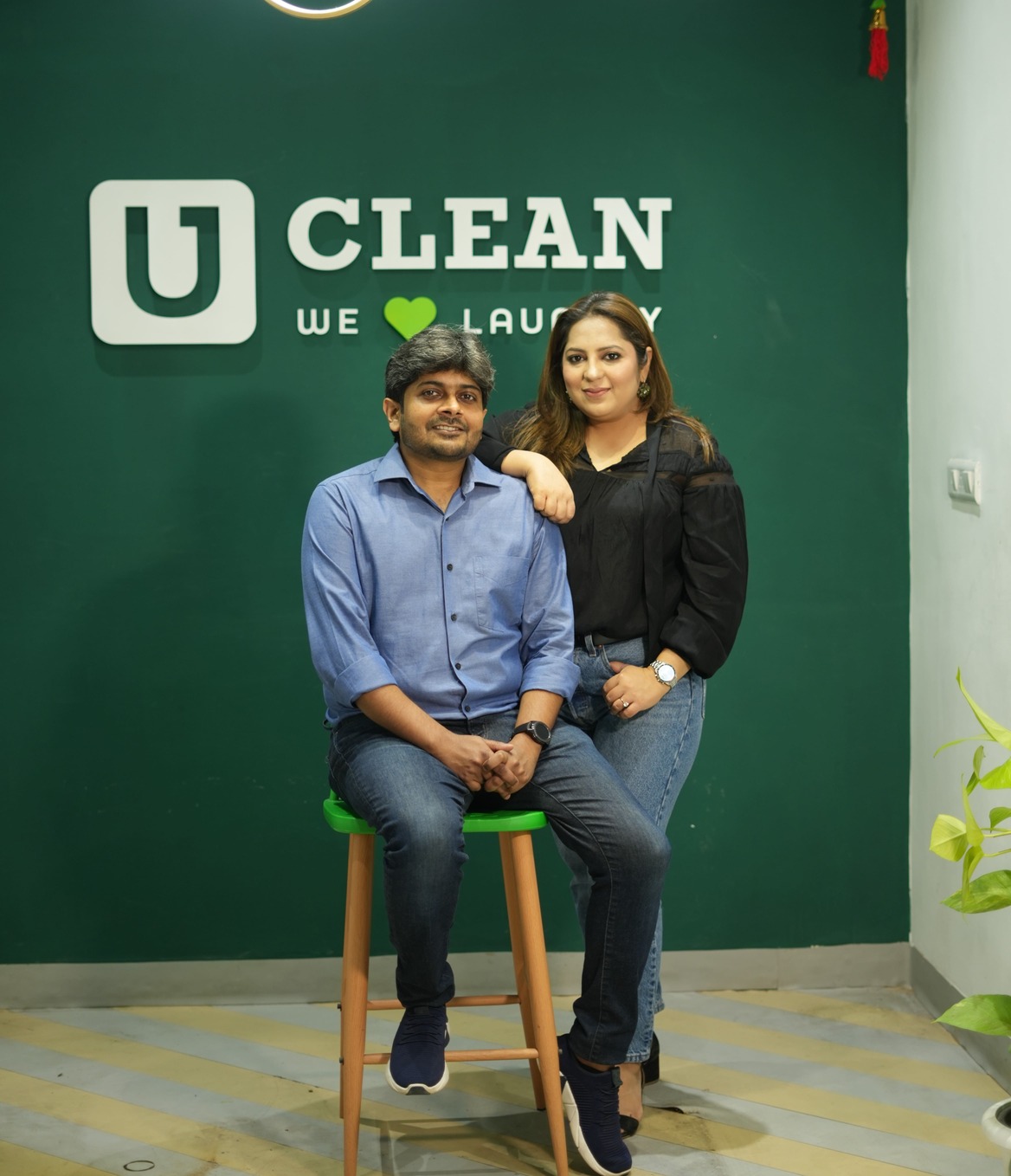 While the idea was great, the couple faced several challenges, both on the personal and professional front. Arunabh's family was not happy about him quitting his well-paying job to 'wash people's dirty linen'. Despite having run a successful startup called Franglobal, he had a hard time finding investors.
"I was at a very well-paying job when I decided to chase this idea. My family was scandalised that I was quitting my job to 'become a dhobi'. Even when we started looking for investors, while they were happy with the idea, no one was willing to be the first one to invest. We were rejected by almost 50 investors in the first few months," he adds.
They were able to convince a dry cleaner to invest and open the first two stores of UClean. It took them 100 days to find an investor. Though Arunabh quit his job in August 2016, the first store was opened in January 2017.
And then, there has been no looking back. What started with a seed capital of Rs 20 lakh has a turnover of Rs 100 crore today.
"Our mission is to build the laundry industry of India. We are also creating a lot of micro-entrepreneurs along the way. We want to be present in all neighbourhoods by 2028 and open 6000+ outlets in the next five years. We also plan to expand to the Middle East and North Africa (MENA) region," says Arunabh.
Edited by Pranita Bhat; All Pictures courtest: UClean.
Sources
We bring stories straight from the heart of India, to inspire millions and create a wave of impact. Our positive movement is growing bigger everyday, and we would love for you to join it.
Please contribute whatever you can, every little penny helps our team in bringing you more stories that support dreams and spread hope.