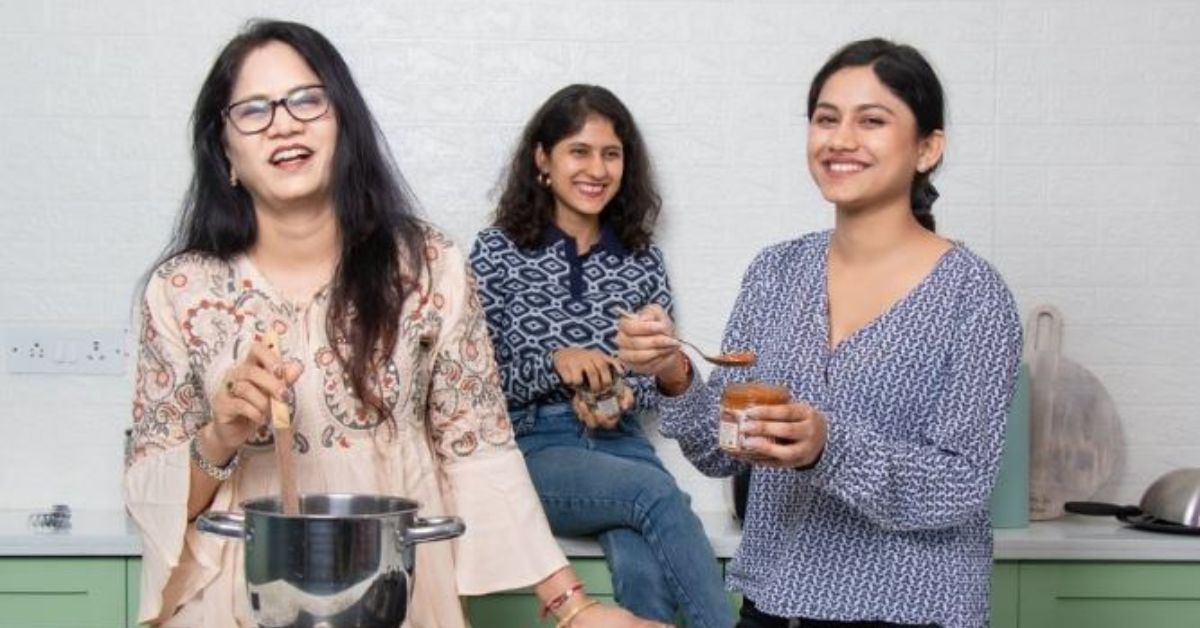 Sisters Dea and Ojasvi Sharma, along with their mother Hema, started Chilzo, a Mumbai-based food brand that offers authentic sauces and condiments from Italy, Africa, Mexico, and China.
What if you could transform mundane meals into exciting culinary experiences, tantalising your taste buds with global flavours right in your own kitchen?
Chilzo, a Mumbai-based startup is on a mission to bring authentic tastes and flavours from various corners of the world to Indian households. Whether it's the fiery red harissa from Moroccan kitchens, China's zesty chilli oil and schezwan sauce, or Italy's delectable marinara and mouthwatering arrabbiata pasta sauce, Chilzo ensures that your kitchen becomes a gateway to a world of international gastronomy.
In 2022, sisters Dea and Ojasvi Sharma, along with their mother Hema, co-founded Chilzo. It offers authentic sauces and condiments to its customers across four categories — Italian, African, Mexican, and Chinese.
Tapping into the growing demand for authentic flavours from other countries, the mother and daughters cater to around 7,000 customers a month — mostly from Delhi, Mumbai, and southern parts of the country.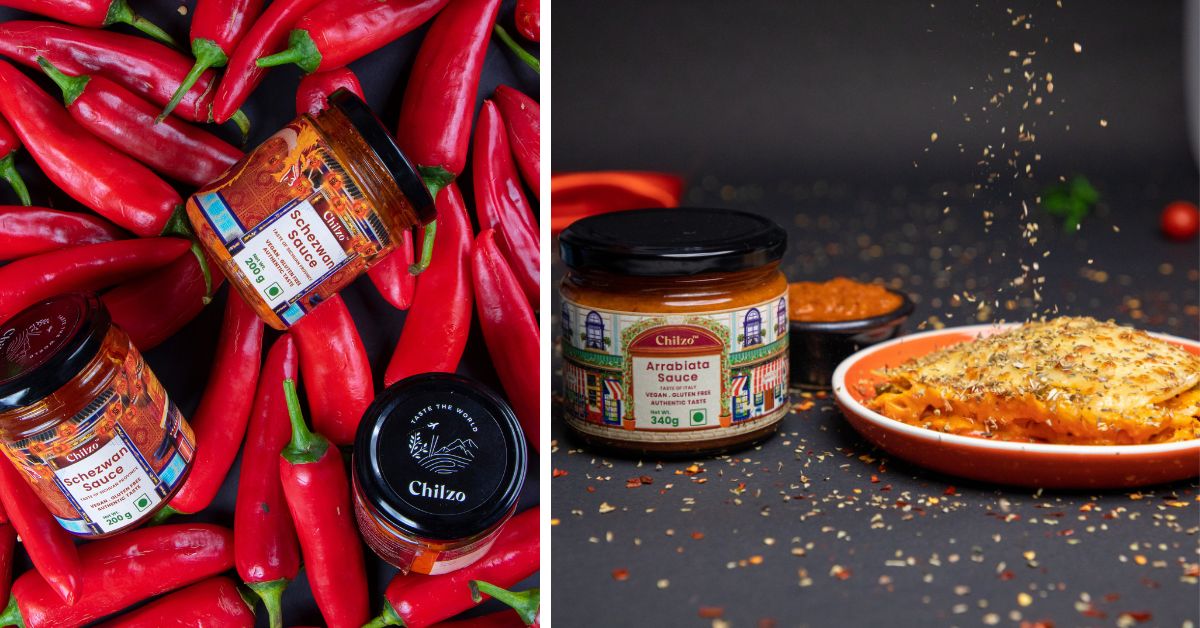 "India is really catching up in terms of adopting the food and flavours of other countries. But there was a void in how Indian businesses were offering authentic foreign flavours. I was trying to tap into that market and bring flavours from across the world to Indians in their homes," Dea tells The Better India.
Experimenting with home cooking
A graduate of Drexel University, Dea worked with a marketing firm in Philadelphia. In a span of three years of her work, she would get to travel to different countries, taste various cuisines, explore food, and meet traditional chefs and food industry professionals.
When there was a COVID-19 pandemic-induced lockdown in March 2019, she came back to India and started working from home. This meant she couldn't lead her former lifestyle and experiment with food as she did in the United States.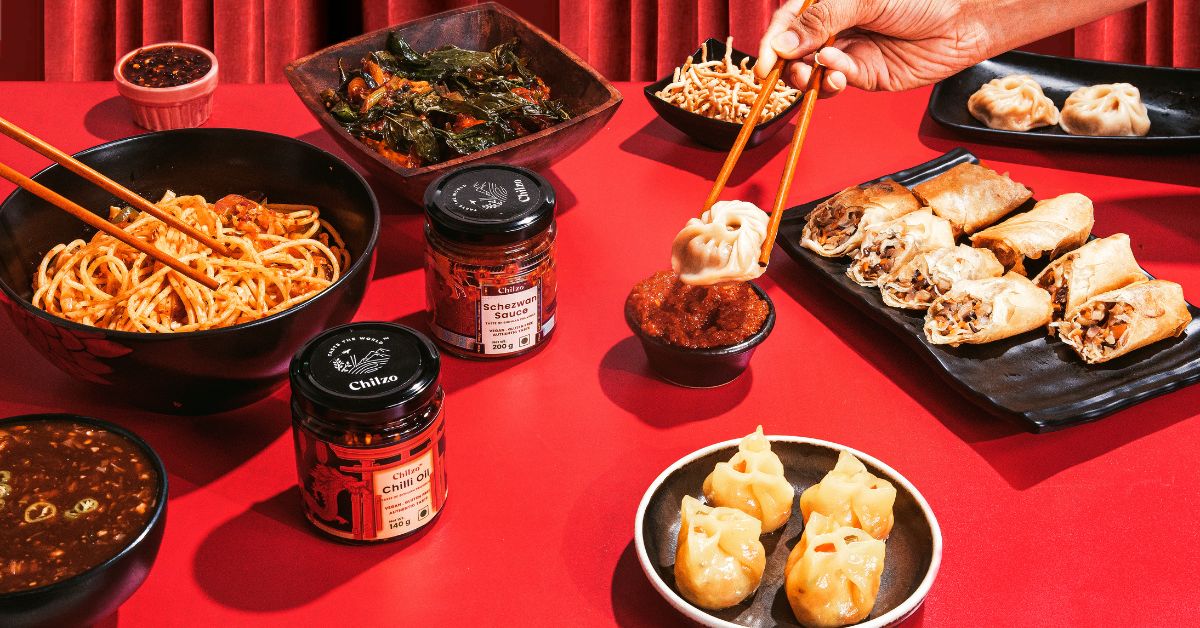 "During the lockdown, lots of hotels were not functioning. And even at home, we were just getting plain daal roti (flat bread with lentil gravy). My sister and I were getting cranky as we wanted something good to eat," recalls the 27-year-old.
Their mother Hema tells The Better India, "I would cook food for them, but they would crave more interesting food. Since there were no maids during the pandemic, we would all do household work and cook the food together. So they started developing an inclination towards cooking."
Sisters Dea and Ojasvi started experimenting with new methods — like cooking their favourite pasta the way it was meant to be using traditional methods from Italy. In conversation with The Better India, Ojasvi recalls, "I had an inclination towards food, not cooking. But I really wanted good food after having hostel food for years. I was craving good food like crazy! I was a pasta fan, so we started making arrabbiata and marinara sauces first."
While the 24-year-old took charge of making a perfect recipe, Dea took care of tasting and finalising the batch. "It took us at least 15 failed attempts to get the perfect recipe. Although we were not professionals, we would rely on YouTube and our mother, who is a good cook, for recipes," says Ojasvi, a BTech graduate.
The trio started experimenting with sauces at home. "Sauces are one of the easiest ways to bring the taste of the world on a platter. We were trying to replicate tastes from Africa, Italy, and China, and create authentic versions of sauces. Because of my escapades in the US, I knew the authentic tastes of recipes and helped my sister to create one," says Dea.
Thereafter, the foodies distributed 200 samples of sauces to family, friends, and neighbours. After their sauces received a positive response, they recognised the potential for scalability and that is how Chilzo was born.
Learning the ropes to establish a food business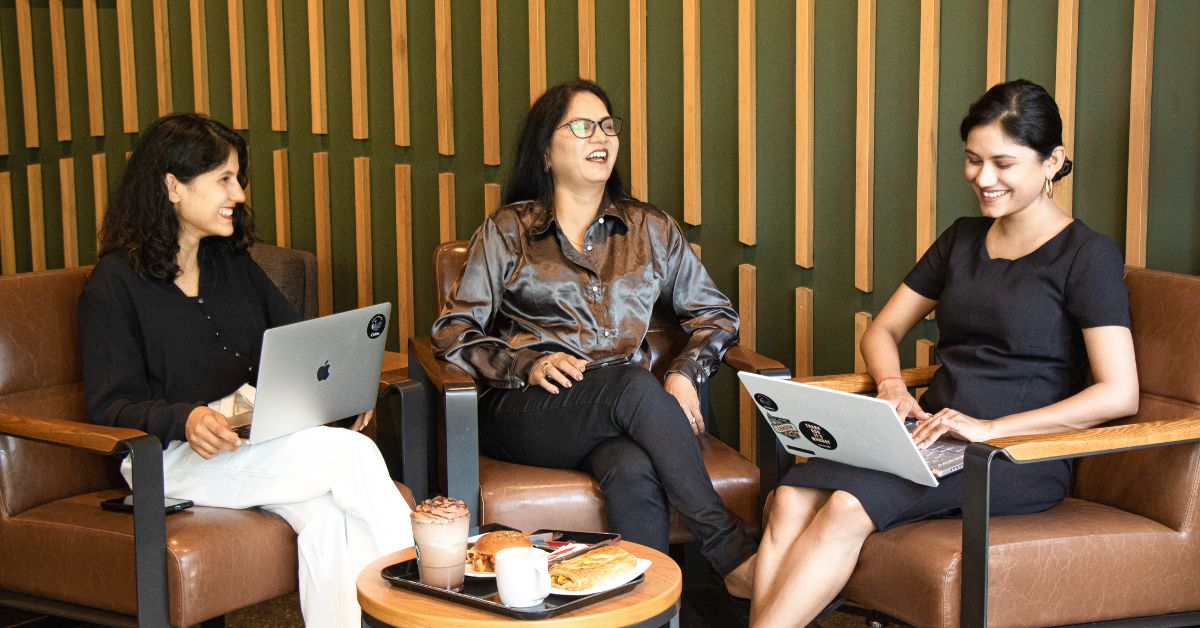 After a year of research and development, the trio converted their home-run business into a formal setup in Mumbai where they presently employ 30 workers.
"On the day of the inauguration of our unit, I resigned from my company in 2022. It was really overwhelming and a bitter-sweet moment as I did love my work a lot, but on the other hand, we were launching our own company," says Dea.
Since none of them was from a typical food industry background, setting up the business was a task. "We did not know how such businesses work; we did not understand margins, retail, what kind of distributors to approach, shelf-life of products, and how to seal the jars and preserve sauces. We did not even know terms like GT (general trade) or MT (market trade) stores. After meeting industry professionals, we would later search what those terms meant," she shares with a laugh.
So the mother and daughters surrounded themselves with the right mentors and attended food-related events to understand the nitty-gritty of the industry.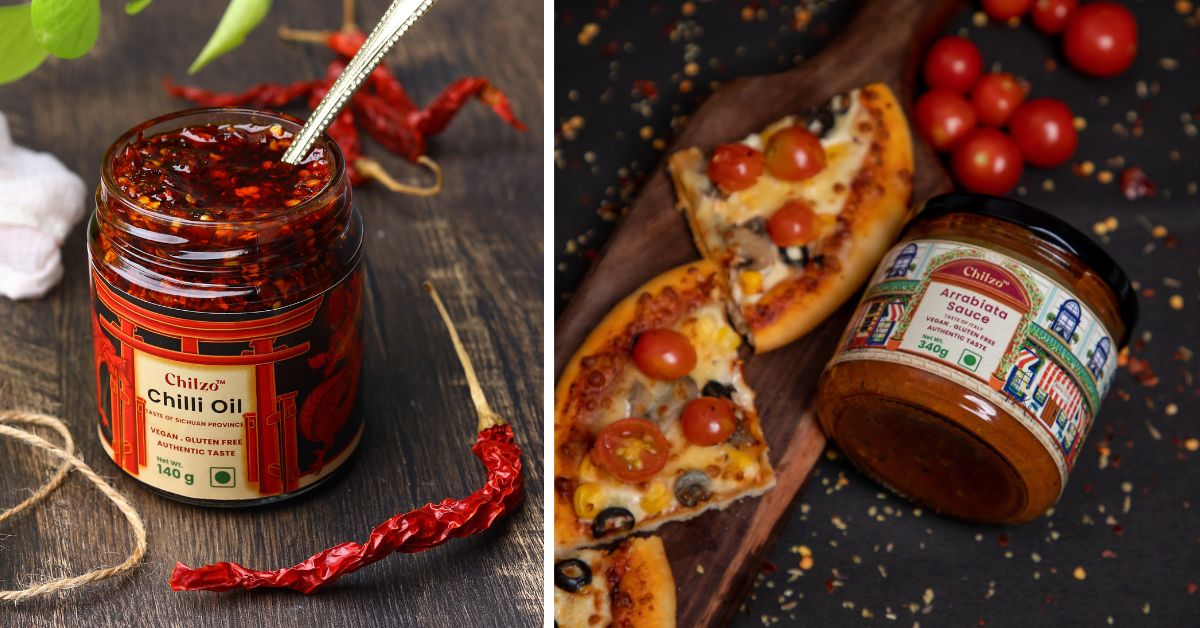 "Since we are very young, retailers would even sit down with us to help us understand the business. I was nervous 90 percent of the time as I didn't have much of an idea and I had already left my job. But today, we have clarity in that regard," she says.
Their products are priced between Rs 129 and Rs 300, and are sold online through e-commerce platforms like BigBasket, Amazon, and Flipkart.
Ensuring authenticity to traditional flavours
The trio now ensures that everything is cooked using authentic methods as adopted in the respective countries.
"For instance, an Italian chef would cook tomatoes for eight hours, crush them, mix tomatoes with herbs, and use extra virgin olive oil to cook it slowly, simmering the tomatoes until thick. That is exactly the approach we followed, and none of the Indian companies do that. Unlike them, we do not add water and sugar. This also makes our products diabetic-friendly," says Dea.
Other than the Italian sauces, the schezwan sauce — which originated in the Sichuan province of China and seeped into the neighbouring Indian regions via the immigrants — is cooked using Sichuan peppercorns, farm celery, and sunflower oil, informs Dea. Whereas, Genoa's pesto is made using crushed pine nuts, hand-chopped herbs, and grated nutty parmesan cheese.
"We import most of our ingredients like parmesan cheese from other countries," she says, adding that they are planning to soon introduce Mexican seasonings as well.
One of the biggest challenges for the three businesswomen has been product education. "Although consumers liked the taste of our products, they did not know how to use them. So we started featuring how to use these products on our website," adds Dea.
Meanwhile, for Hema, the joint venture was also an opportunity to be close to her daughters who were to otherwise settle abroad. "Dea wanted to settle in the US and Ojasvi had also completed her education. Coincidently, both my daughters came back, and we started a venture that keeps us close 24×7," says the 50-year-old homemaker turned businesswoman.
Edited by Pranita Bhat
We bring stories straight from the heart of India, to inspire millions and create a wave of impact. Our positive movement is growing bigger everyday, and we would love for you to join it.
Please contribute whatever you can, every little penny helps our team in bringing you more stories that support dreams and spread hope.