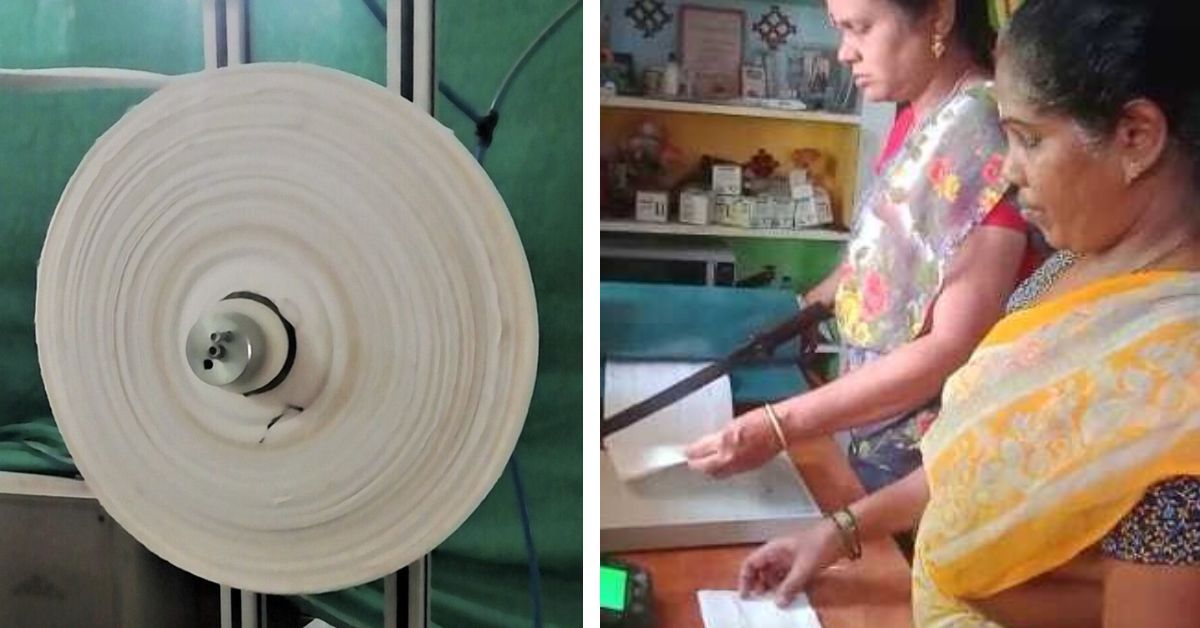 Dr Sabapathy S and professor Anup K Ghosh, two material scientists in IIT Delhi, have developed the Celligo BioSAP, an all-natural insert for sanitary pads that are super-absorbent and eco-friendly.
We roll in them a piece of paper or a bag and throw them in the dustbin, never to look back, or realise the impact that sanitary napkins have on the environment. Over 355 million women are menstruating in India, of which 64% use sanitary pads.
This number amounts to the generation of 13,000 tonnes of menstrual waste every year, which ends up in landfills and pollutes the planet. The plastic in these commonly available pads makes them non-biodegradable and hard to dispose of. Here is where an innovation by two material scientists from IIT Delhi could help. Earlier this year, they patented a fibre they claim is biodegradable and environment-friendly.
Among them is Dr Sabapathy S, founder of Celligo Natural Fibres, who notes, "The pollution caused by the menstrual hygiene sector is massive. The sad part is that unlike other sectors, little to no innovation is done here to solve this problem. I wanted to find a viable solution, and hence, the company was born."
Managing menstrual hygiene and waste
Dr Sabapathy met his co-founder and mentor during his college. "Professor Anup K Ghosh, who was my professor and is now the co-founder of the company, has over 30 years of experience in the area of polymer processing. Both of us wanted to find a nature-friendly alternative to the commonly available sap-based pads," he says.
The duo's research gave them two reasons to work on their material.
"We found that most sanitary pads 'made in India' are only assembled here. The main material technology — synthetic Super Absorbent Polymer (SAP) — is imported from Japan, Maldives and numerous small-scale and cottage industries are making pads. There are no set standards for material to be used," he says.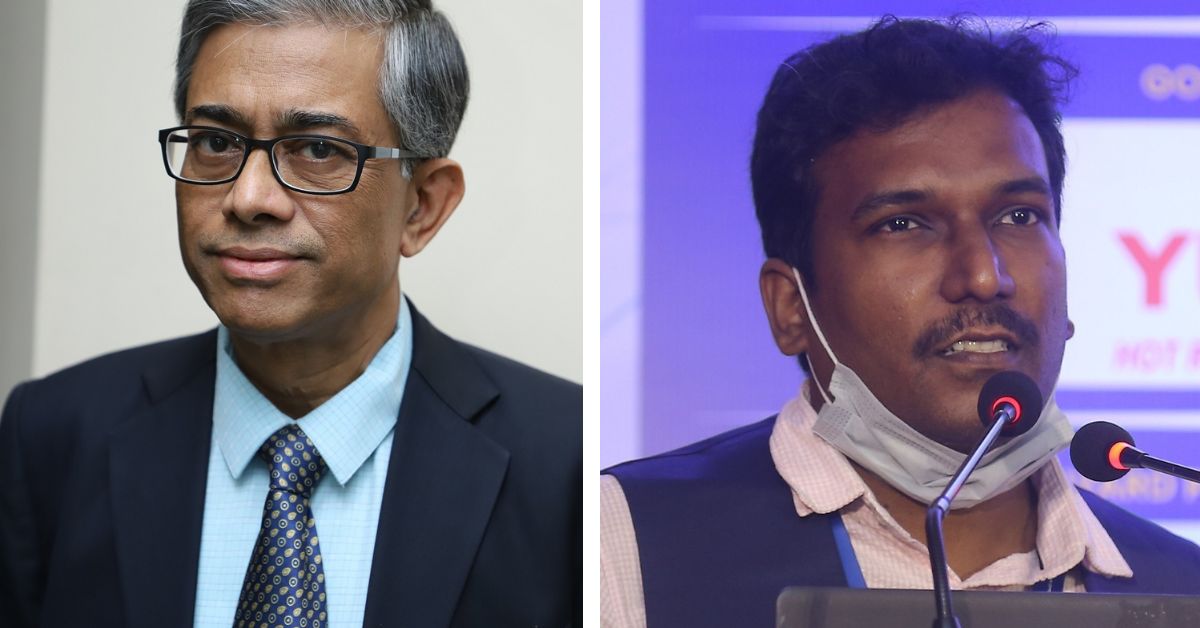 "Other than that, when you talk about biodegradable pad production, the scenario is even worse. There is a lack of knowledge about the harms of plastic-based pads on both ends — customer and manufacturer."
Looking at the urgent need for a model that solves both issues, the duo started brainstorming ideas. After two years of trial and error, they were able to find a solution in 2023.
"We wanted to become a company that provides the raw materials to small, cottage or even large-scale industries, an alternative with which they can make biodegradable pads," he explains.
The technology and how it works
The duo have developed a biodegradable, superabsorbent polymer that they call Celligo BioSAP, which has infused BioSAP into cellulose sheets to develop Celligo Biosheets. "Other than our patented Cellulose bio-SAP, we also use cotton gauge and natural starch in the sheets to make them absorbent and leakage resistant. Both of these materials have high absorbency properties," he explains.
"The problem with regular pads is the synthetic SAP that is used in most high-end sanitary napkins has a non-biodegradable nature. There are technologies where people have made pads out of bamboo and banana leaves, but it is of no use if synthetic SAP is being used. This is why we made bio-sap and used natural ingredients to make the sheets," he adds.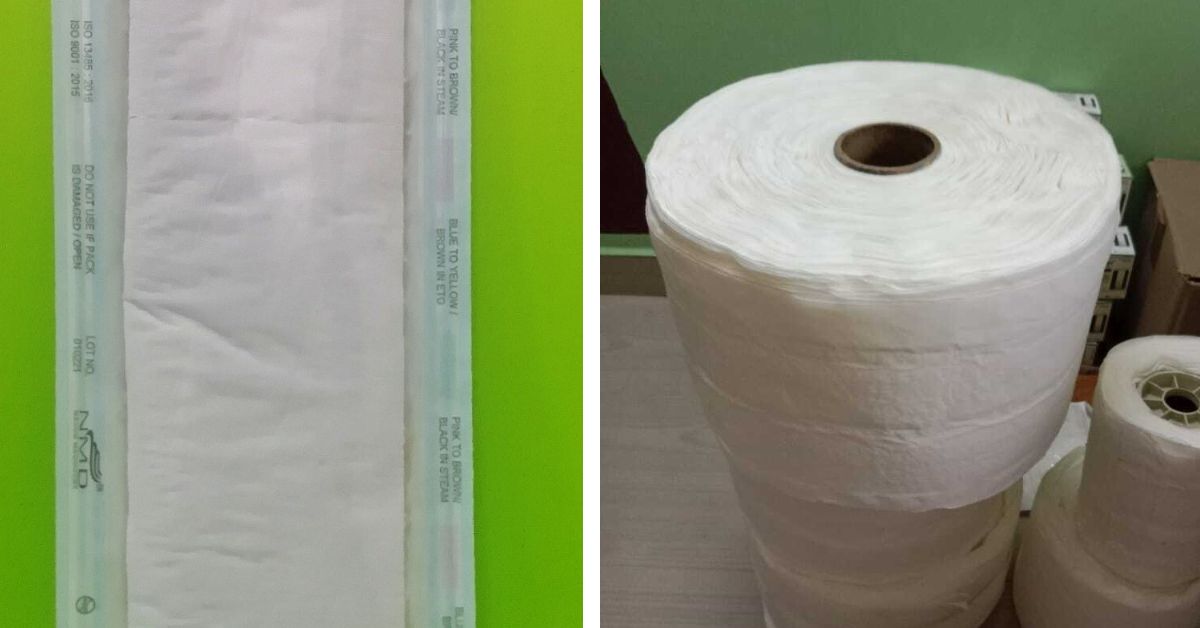 Professor Ghosh explains, "The single-use polymer and plastic sheet in regular sanitary napkins is not good for the environment due to its non-biodegradable and non-compostable nature. This is why an alternative solution is a must and our patented bio-sheets, which is made out of starch and natural cellulose, is a perfect example of that."
The Celligo Biosheets or bio inserts are a replacement for layers of plastic and polymer used in regular pads making it an eco-friendly alternative. "They are super absorbent and also avoid any type of leakage during use," he adds.
Explaining how the material can be useful for any manufacturer, Dr Sabapathy says, "Any manufacturer can use these sheets to make biodegradable pads without changing their existing machinery and setup. For instance, with a conventional pad, there are 7-8 layers that contain single-use plastic in it. But with our material, they can simply cut down those layers and use bio-SAP sheets instead of using the same machinery."
The duo says the material is "seven times more absorbent and biodegradable than regular pads, and that it starts to degrade within three months of disposal, making it less harmful for the environment".
Six months into the market, the duo has been trying to spread awareness among manufacturers to urge them to make the switch. "One of the two issues we found during our research was a lack of awareness. In a bid to solve this problem, we have set up a semi-pilot scale industry where the manufacturers can come get our materials and learn from us. We show them how switching will be good for the environment and is not a complicated process," he says.
"Anyone who wants to learn the process and get familiar with the product is welcome to meet us and we will help them," notes Dr Sabapathy, adding that they currently have buyers in Karnataka and Tamil Nadu
Among them is Kavitha Prakash from Bengaluru, a manufacturer of pads under the name Go Natura, who was looking for an eco-friendly alternative. "I found them online and reached out to them. There has been a trend in the industry where more and more women are looking for nature-friendly alternatives to pads. The material used in regular pads is harmful not only to the environment, but also to the body. There has been research that claims that synthetic materials can cause cancer. For these reasons, I chose bio-sap sheets," she says.
One study reports, "Synthetic plastic materials have been used as liquid absorbents to improve the functionality and softness of sanitary pads and diapers. However, some of these plastic materials release volatile organic compounds (VOCs) and endocrine-disrupting chemicals, potentially posing risks to women and children who use them."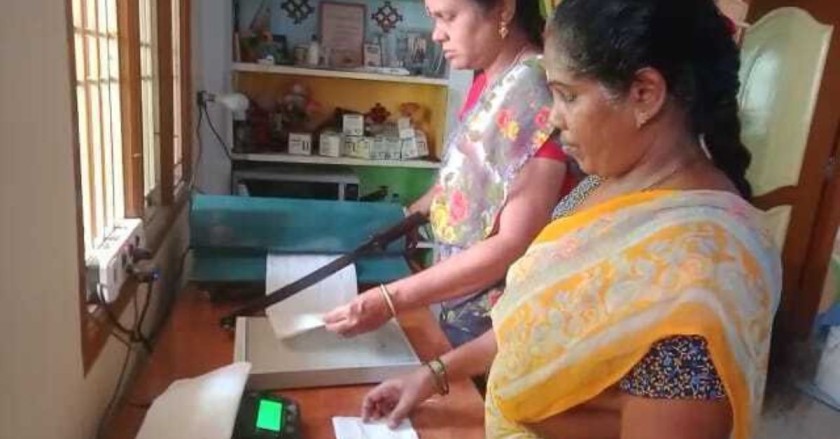 "I have distributed several pads to schools in Karnataka to get their feedback and it has been really great. The girls told me that the pads were very absorbent and there were no leakage complaints," Kavitha adds.
Talking about the future, Dr Sabapathy says, "Although we are a new company, we have had a great response with manufacturers trying to reach us. With our cottage set up, we are trying to convince more and more manufacturers to switch to biodegradable pad making. We are planning to reach more states in India for the same. Our mission as a company is to reduce as much menstrual waste as possible."
You can know more about the sheets from their website and reach Dr Sabapathy at 88009 84309
(Edited by Divya Sethu)
We bring stories straight from the heart of India, to inspire millions and create a wave of impact. Our positive movement is growing bigger everyday, and we would love for you to join it.
Please contribute whatever you can, every little penny helps our team in bringing you more stories that support dreams and spread hope.