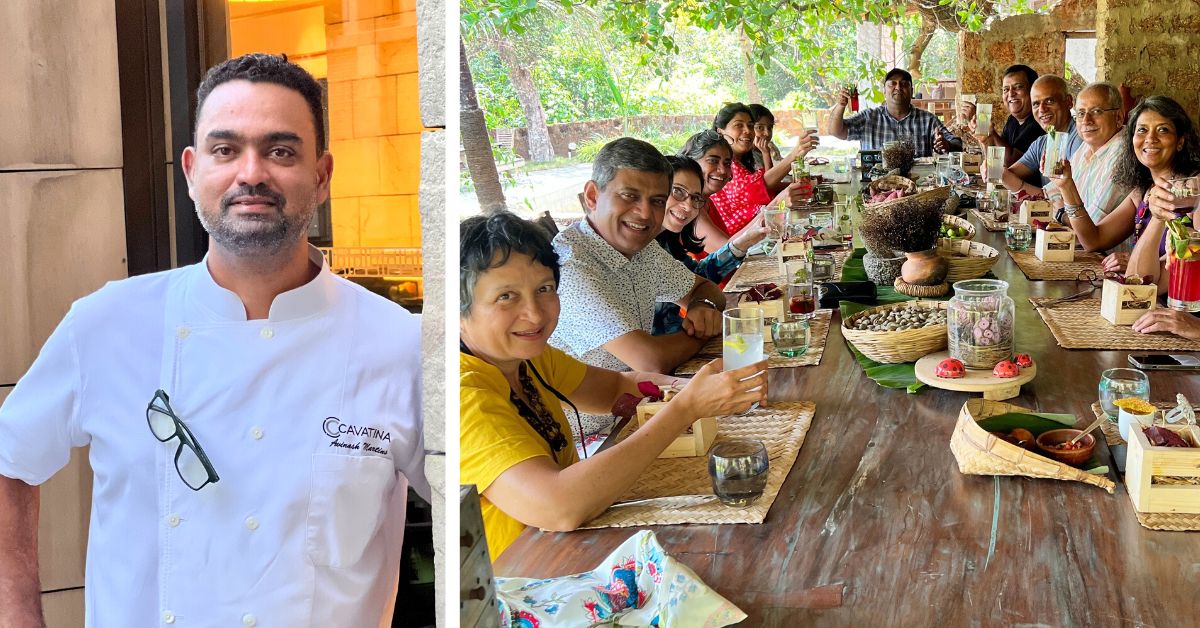 Chef Avinash Martins from Goa has transformed his ancestral land into a farm to table venture C'est L'avi, which takes a deep dive into a lesser-known side of Goa, its food, and its people.
A cool breeze blows over Velim, one of the most popular villages in Salcete, Goa. It carries with it a salty whiff, a welcome break from the scorching heat that Goa is forced to brave as summers take over.
For the scores of tourists who flock to the coastal state every year, the heat is no deterrent. Instead, they look forward to days filled with palm trees, lunches and dinners dotted with an array of tropical juices, and platters of the most gorgeous seafood.
Velim, after all, has always had a track record of drawing people from around the world with its seafood restaurants, water sports and white-washed churches. It is one of the few places in Goa that has retained its rural exquisiteness, while also allowing for modern cafes and activities, giving tourists a chance to get the best of both worlds.
As a testament to this, is a quaint spot on a hill, a one-and-a-half hour drive from Panjim, where you can experience this rural magic for yourself.
The brainchild of Chef Avinash Martins, C'est L'avi lives up to its name of being a table in the hills. A table set for 12 to be precise. And as anyone who has been fortunate to be Avinash's guest will tell you, the experience is unforgettable.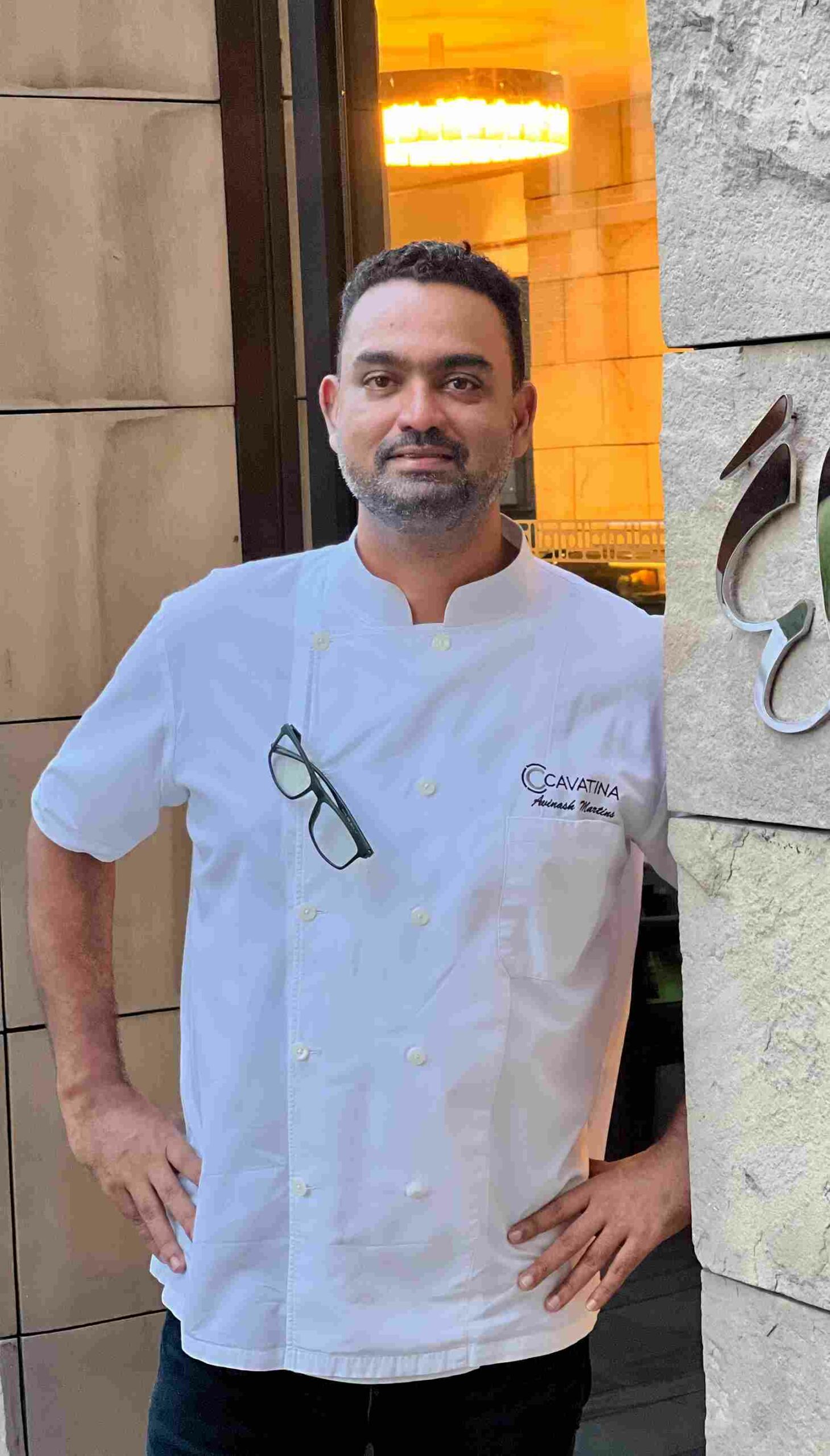 Before you settle down in your seat, breathe in the ambience, is what the chef encourages. This is no ordinary feast. It is one in the lap of nature itself. And it is incomplete without a story narrated by Chef Martins himself.
While guests take in the surroundings, with its clay pots, and original wood fires, the babble of the stream and the chirp of a lone bird, he narrates how it all began.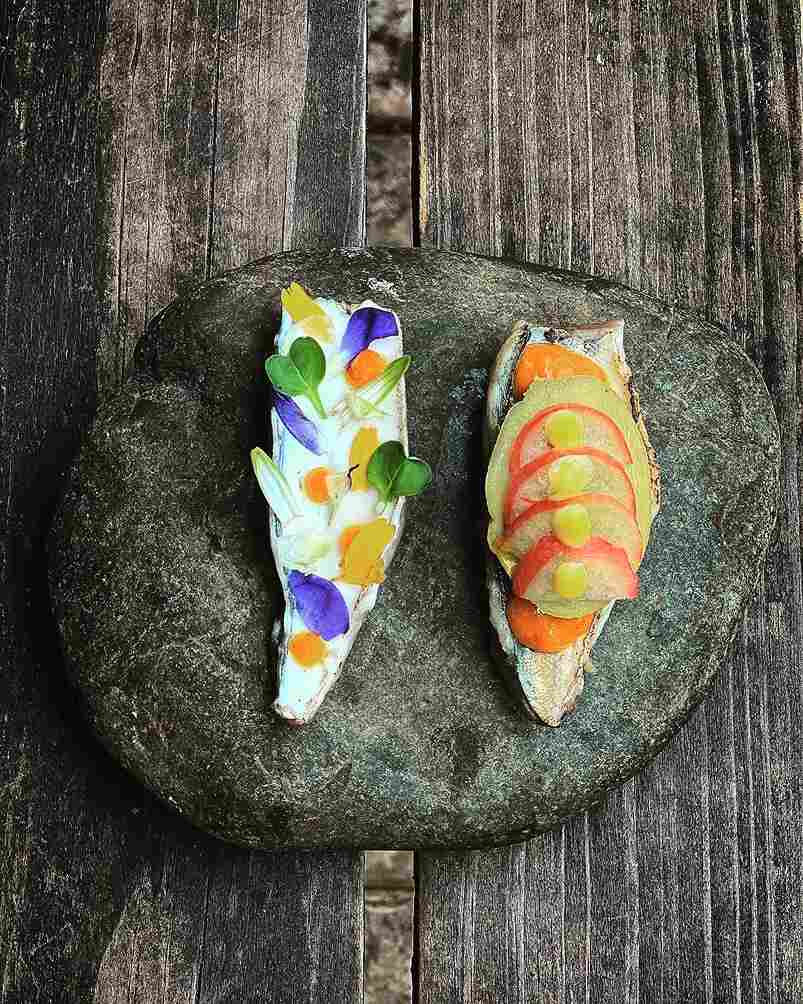 'I called this place home.'
As the story goes, it was a long winding road through the top-notch kitchens of India that led Avinash to the hills of Goa. The journey commenced in 2002, when Avinash completed his post-graduate culinary studies, following which he worked with the Oberoi Group of Hotels for the next three years.
Intent on experimenting with different cuisines and styles, he landed on foreign shores, the likes of Europe and America. And so, in 2013 when he returned to his hometown Goa, he felt he'd not only seen the world, but now also knew the change he wanted to be.
"I had gained an understanding of how different cuisines worked, and launched a boutique restaurant in Cavatine, North Goa. I wanted to cook for people who were looking for good food, but did not want to go to five-star restaurants. They were my target audience." From 2013 to 2020, Avinash laid his focus on flavours, perfecting these with every dish. But then the pandemic happened and the restaurant was forced to shut down for six months.
"We could have continued doing deliveries, but I never believed in putting food into a container and eating it later. Food is all about energy and experiences. So while the restaurant remained shut, I used the time to explore Goa."
Avinash says the months he spent travelling through the forests, tribal villages and artisan clusters of Goa were possibly the best and most eye opening. "After experiencing all that I had through the places I had visited, it seemed almost a crime not to showcase this to tourists who often were under the impression that Goa was all about the historical places and casinos."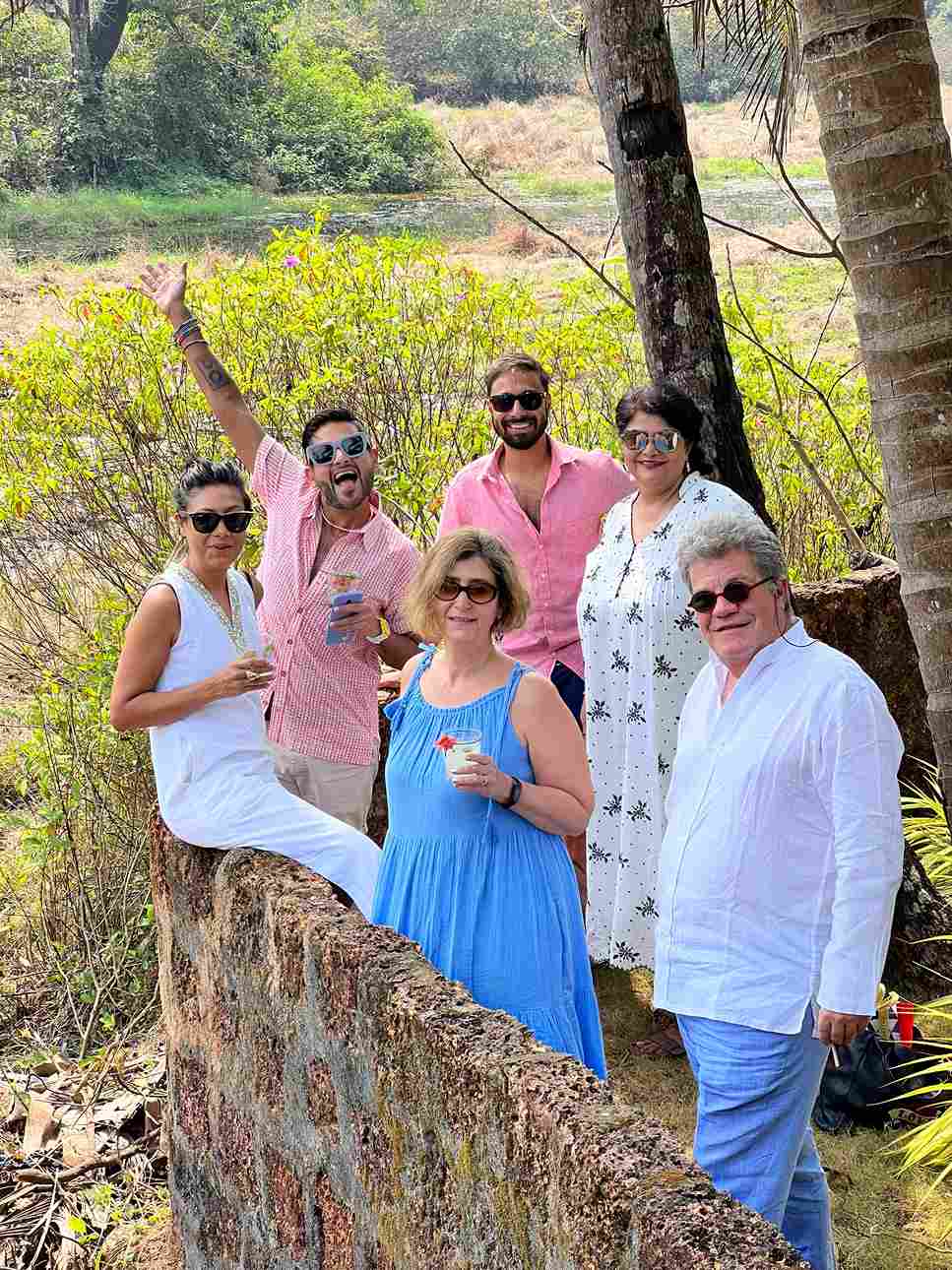 'I wanted to give tourists a real piece of Goa.'
The question was where to start.
Luckily, the answer had been lying for years on a 250-acre ancestral property in Velim, a space that Avinash recounts as "the happiest summer vacation spot". Filled with cashew plantations, and coconut trees alike, the land was a place little Avinash made memories on ever since he was four.
"I would wait for the summers to visit my grandmother and we would roam around the land, watching the coconut pluckers prepare to mount the trees, and gasping in delight as the coconuts fell. But when granny passed away, the land lay forgotten," he shares.
"With time the coconut climbers too diminished in numbers," says Avinash, adding that the reason was their kids not wanting to continue this business. So, gazing at this land in all its forgotten beauty got him wondering what if its full potential could be realised.
Today, C'est L'avi is a product of the land. It saw numerous guests flock to it during the pandemic in particular, as it was the perfect draw for a socially distanced lunch.
A meal for the Gods
Everything prepared at C'est L'avi is from the farms nearby, within a 5 km radius, says Avinash, adding that he is in touch with agrarians and farmers from the neighbouring villages for this. The seven-course meal is all about representing traditional dishes in a modern approach.
"For instance, our classic smoked mackerels was a fisherman recipe that people had stopped making in Goa. To give them a taste as well as an experience, we let guests watch the smoking of the mackerels in the field and serve it with crisp poi (bread)."
C'est L'avi is a seasonal ingredients-driven project, managed by Avinash and 60 farmers from Velim. Whenever you decide to eat here, you will be surprised by different dishes, each prepared with seasonal produce.
However, Avinash says you'd need to book 48 hours prior to the day you're coming for lunch, as the meals are slow cooked, and notice is needed.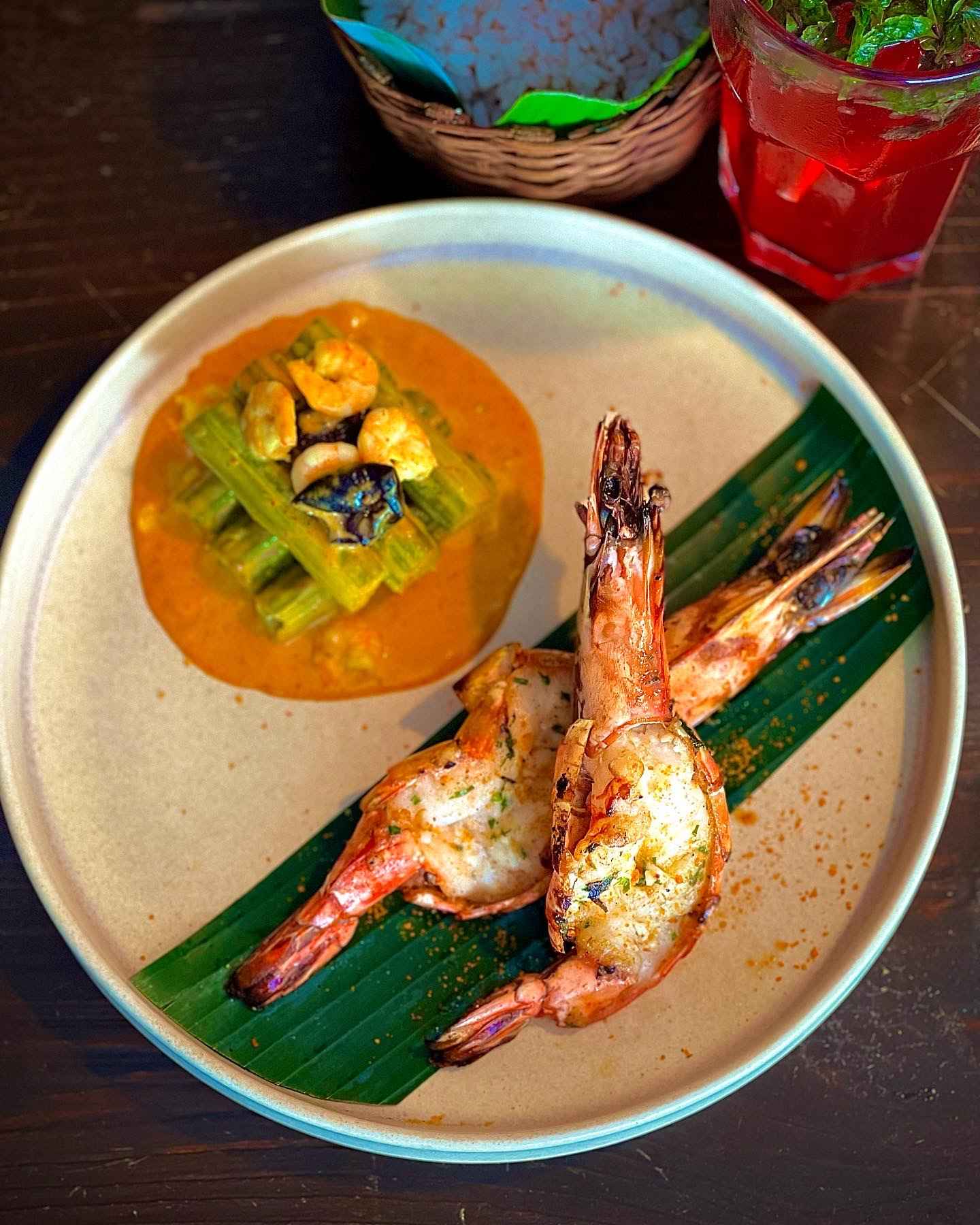 "For instance, the slow duck breast sits in brine for 12 hours before it is smoked overnight, and cooked the next day. The sauces, gravies and condiments for the dish are ground by hand using the traditional mortar and pestle and so it takes us time to get the menu going."
Priced at Rs 5,000 per head, the dining experience is inclusive of drinks including indigenous drinks like urak, feni, nira, toddy and more. The three-hour experience begins at noon, way in advance of the lunch, as Avinash wants his guests to look around the place, even cook a starter by themselves or simply immerse themselves in the natural beauty of the place.
One of the guests who lunched here last year, says the experience was incredible.
"It was so unique, delicious and inspiring. Our whole family loved it and thought it was a once-in-a-lifetime experience. Chef Avinash shared his love for Goa and his talent with us through lunch!"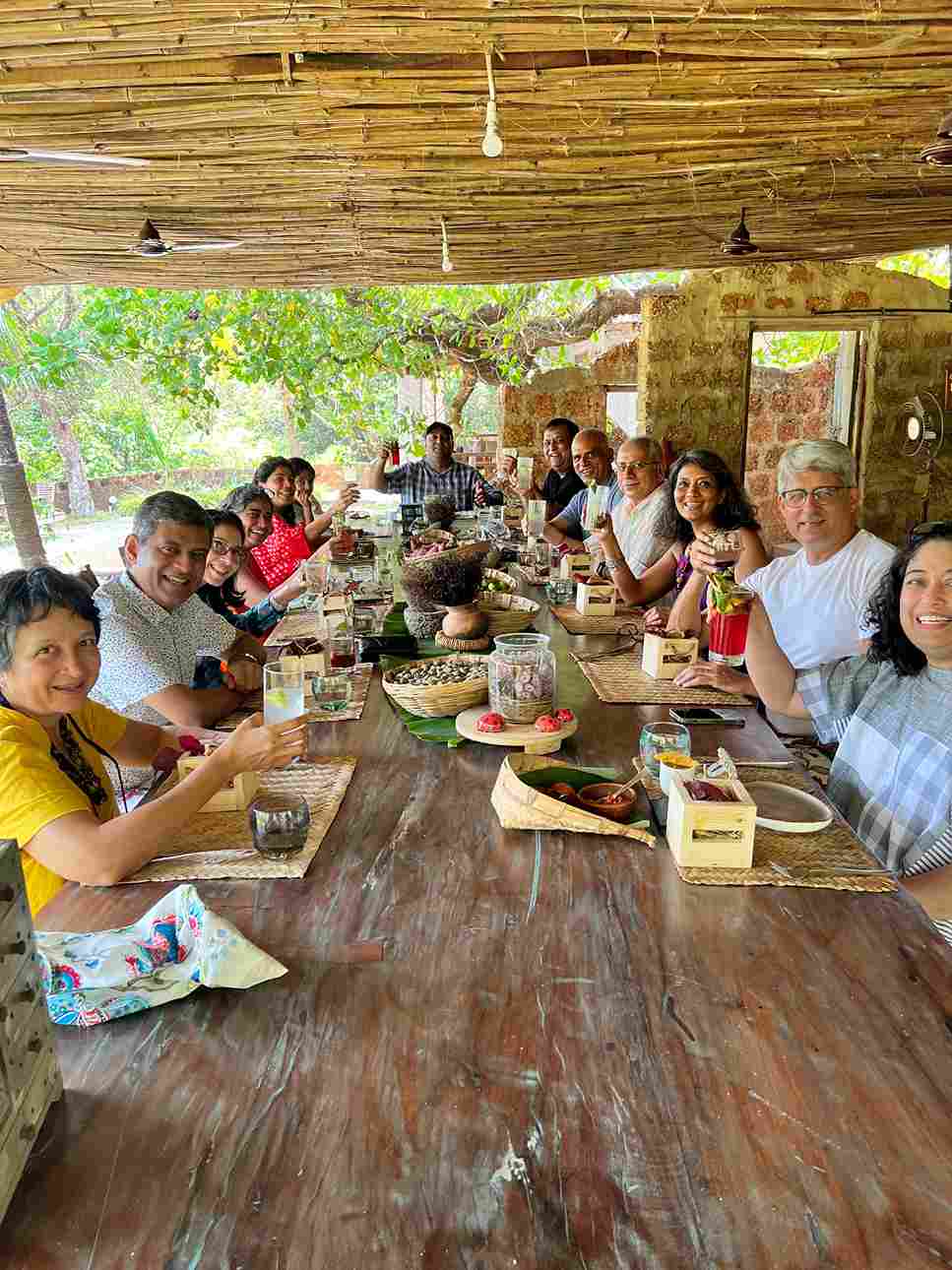 Today, as he looks back on the path leading up to here, Avinash says though it was a passion project, it was filled with a series of sustainable decisions.
"When I set up this place, I did not trim a single leaf. The property is huge and the idea has always been to blend in the system and work with the environment. Even the water we serve is fresh spring water and we have a woodfire oven made from the wood that falls off and rots, while coconut husks are used to smoke the fish."
To create this harmonious ecosystem, Avinash avoided barricades of any kind on the land. "The place is home to monkeys, peacocks, porcupines, lizards and leopards. I did not want to create zones that separate animals from nature. I ensure whatever grows is enough for everyone. I do not want to cage it up."
Edited by Divya Sethu
We bring stories straight from the heart of India, to inspire millions and create a wave of impact. Our positive movement is growing bigger everyday, and we would love for you to join it.
Please contribute whatever you can, every little penny helps our team in bringing you more stories that support dreams and spread hope.
Tell Us More