BIO-LUTIONS offers packaging solutions and disposable tableware made of up-cycled agricultural excess, often a hassle for farmers.
Last year's winter in Delhi was horrifying. The fog in the month of October was not the usual — it was choking smoke that made it almost impossible for children and elderly citizens to leave their houses.
While many speculations were made about the reason behind the smog, NASA's 'fire map' on October 17 and 20 showed a considerable growth in red dots over Haryana and Punjab. These indicated fire due to burning of stubble in the farms at these places. The ill-effects of these fires were not limited to the two states. They travelled to Delhi because of the westerly winds, causing major health concerns among people.
A study by IIT Kanpur listed stubble burning as the third-highest contributor to Delhi's winter air-pollution, after construction dust and vehicular fumes.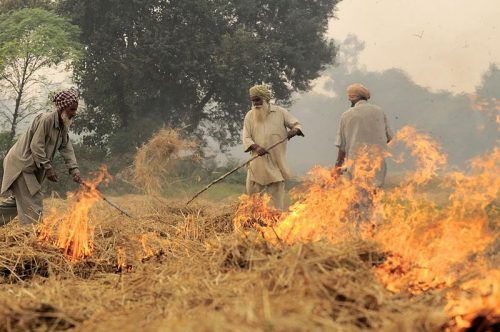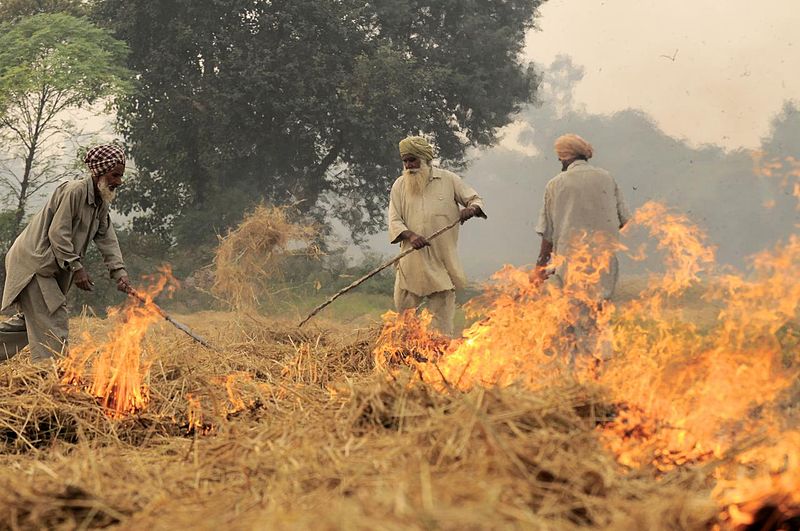 Photo Source – Wikipedia
Stubble is 8 to 10 inches of straw that stays behind after paddy, wheat and other crops have been harvested using a machine. Farmers usually burn the stubble to prepare the fields for the next sowing season. India produces 550 million tonnes of crop residue every year and an estimated 32 million tonnes of agricultural excess is burnt in India each of these year. A poor farmer cannot afford the labour cost or the time taken to clear his field and hence burning the stubble for next crop is the only solution he knows. But what if someone arranged to clear his field and pay him for the residue?
And here's where it gets interesting — if this same farm residue is used to replace plastic waste to make biodegradable food grade packaging material for your fruits and vegetable?
This revolutionary step has been taken by BIO-LUTIONS, a Germany-based company, with its Indian partners Kurian Mathew, Kurian George and George Thomas.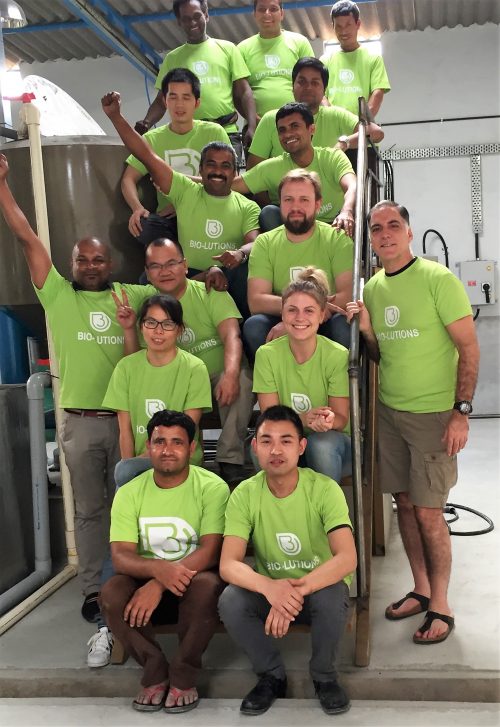 The company uses a unique, first-of-its-kind technology to turn almost any agricultural excess that has fibre into packaging and disposable tableware.
More than half of India is dependent on agriculture as its primary source of income. Natural conditions such as drought and erratic rain often leave farmers vulnerable when their crops fail.
---
You may also like – A Community of Refugee Women Are Making Edible Cutlery to Tackle Delhi's Plastic Waste Woes!
---
Bio-lutions India makes local farmers the primary suppliers of the raw material,giving them a chance to diversify their income and monetise agricultural excess.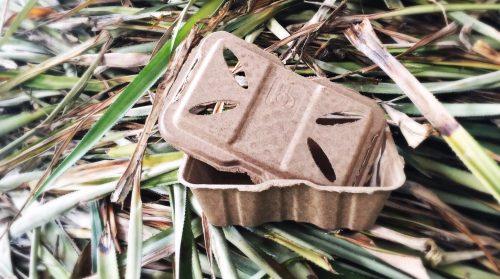 "We collaborated with farmer cooperatives like Organic Mandya and got in touch with the farmer groups. Karnataka Horticulture department has also helped us connect with FPOs run by farmers. It was very easy to convince the farmers because we pay them for the farm residues which otherwise is a hassle for them. We also make the entire arrangement of cutting and procuring the residue to our plant, so it's a win-win situation for both," says George Thomas.
Bio-Lutions, which has been voted the winner of the Innovation-Award "Bio -based material" of the year 2017, started its operation in India in the month of February this year. Its first production plant was set up in the outskirts of Bengaluru. Here, piles of banana stems, pineapple leaves and water hyacinth plants sourced specially from farmers in Mandya and Tumkur are fed into a machine, with nothing else but water.
The unique mechanical technology needs just two ingredients – agricultural excess and water.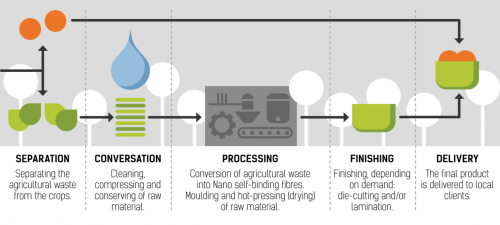 First, the organic matter is de-watered. In a second step, it is ground mechanically into micro or nano-sized fibres. These are self-binding when mixed with water, and can be processed into various forms of packaging and tableware, with absolutely no need for chemical additives!
"Imagine tomato trays made from tomato plants, coffee capsules made from agricultural waste of pitted coffee sherry, or perhaps, cookie packaging made from wheat straw," says Eduardo Gordillo, CEO and Founder, BIO-LUTIONS."The possible potential is limitless."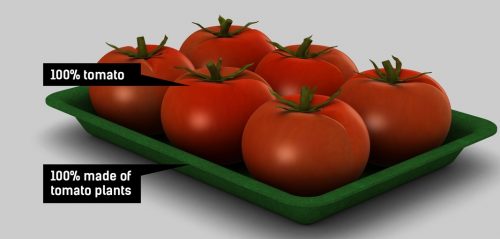 Establishing BIO-LUTIONS production facilities requires only a very limited initial investment, as they are very cost-effective to build and require only basic infrastructure. Hence, depending on the demand and local resources, the company wants to open multiple facilities/plants in different areas of the country, shortening transport to the POS, reducing CO2 emissions and cutting costs significantly.
Furthermore, the production staff doesn't need special technical skills so they can be trained on site, creating local jobs.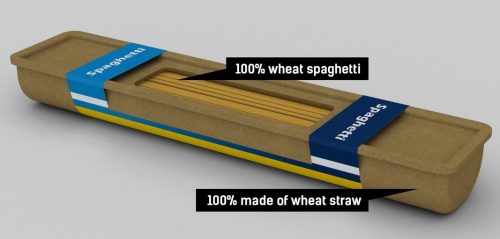 "The model we follow is sourcing locally, producing locally and catering to the local market. We are part of the local waste management system, making our enterprise truly green and with a very low CO2 foot print," says Kurian Mathew, Managing Director & Partner from BIO-LUTIONS India.
---
You may also like – This Company Makes Cutlery Made of Sugarcane That's Stronger than Plastic & Good for the Earth
---
The company has right now tied up with Big Basket for packaging of their products. Very soon they will be tying up with other suppliers, coffee houses and restaurants. Imagine a world with happy farmers and no plastic waste!
Visit the website to know more about Bio-Lutions. You can also mail at km@bio-lutions.com .
Like this story? Or have something to share? Write to us: contact@thebetterindia.com, or connect with us on Facebook and Twitter.
NEW: Click here to get positive news on WhatsApp!