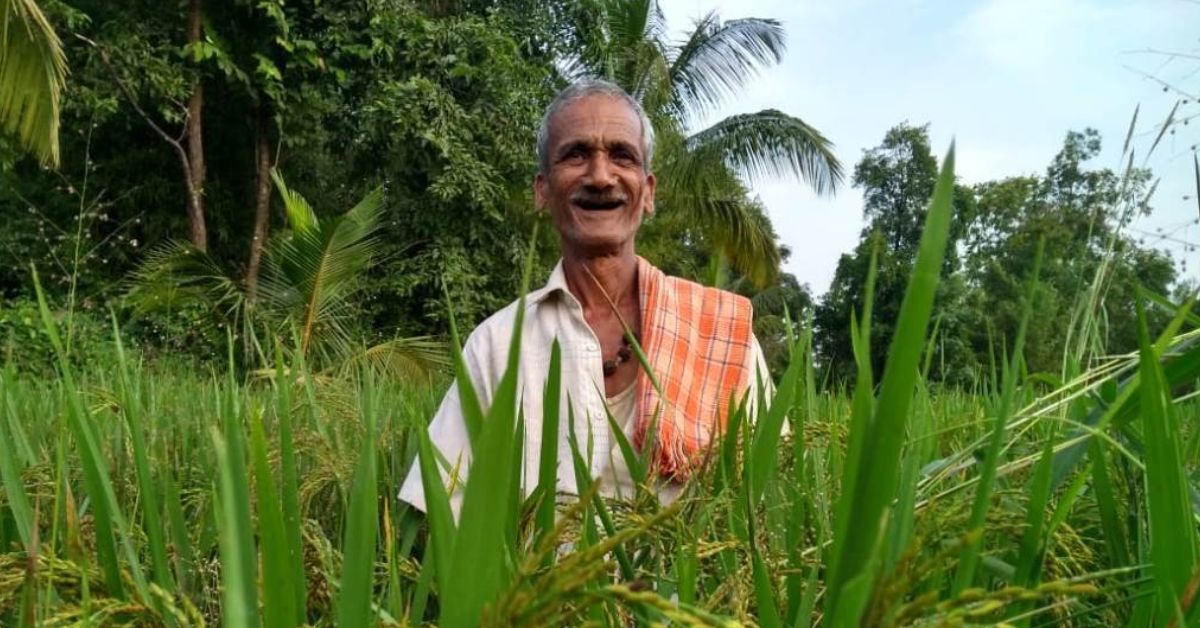 Thanks to interventions by NGO Bhagirath Gramvikas Pratishthan, Nivaje in Maharashtra is on the path to become the state's first carbon neutral village through a number of sustainable measures, including biogas units, chemical-free farming, bamboo plantations, and more.
In Maharashtra's Sindhudurg district lies the village of Nivaje. As much as 48% of its area is covered with forests, and like other villages, this region, too, was dependent mostly on forests to burn firewood for cooking. "But now that's history," says village Sarpanch Vaishnavi Palav. 
"Now other villagers look towards us with envy, as we are not dependent on firewood, nor do we own LPG cylinders, which have witnessed a drastic increase in cost."
Today, Nivaje is on the path to possibly become the state's first carbon neutral village. Over the last decade, the village, which has around 350 households, has reduced its carbon footprint through a change in habits and consumption. It is no longer dependent on fossil fuels for cooking meals, and farmers have abandoned synthetic farm chemicals, instead taking to biogas slurry as manure. They have also planted scores of bamboo trees — a grass that sequesters carbon dioxide from the air.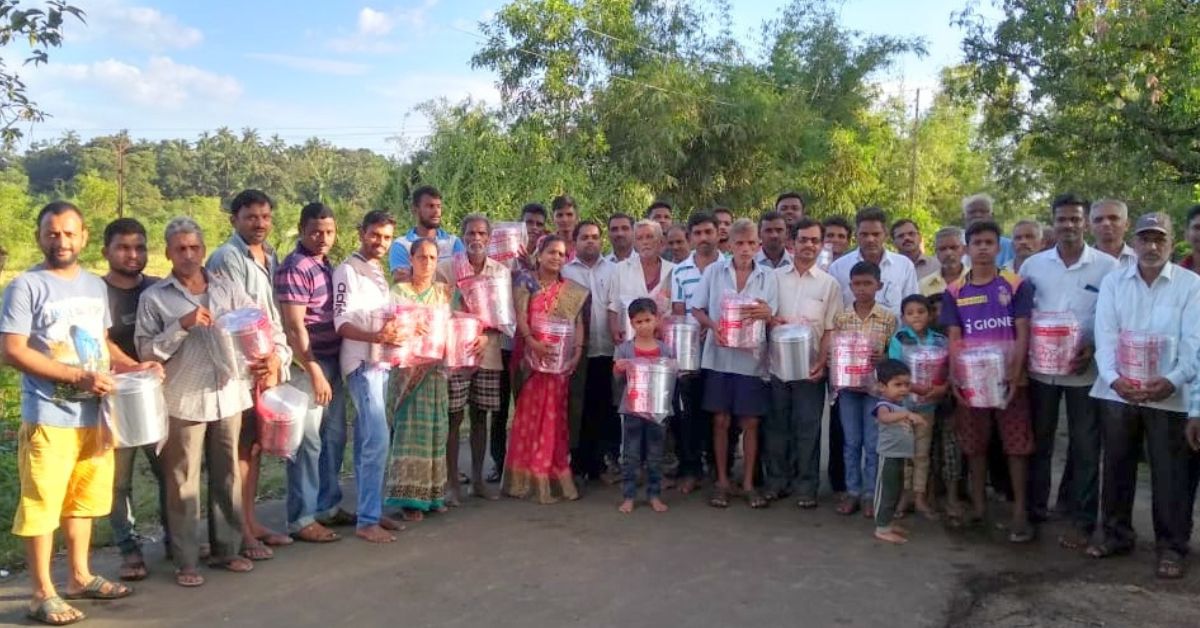 Located 22 km from the Kudal station, Nivaje presently has active 140 biogas units, adding to the total number of 9,000 in Sindhudurg district, thanks to the initiative and efforts of BGP (Bhagirath Gramvikas Pratishthan), an NGO run by Ayurveda physician couple, Drs Prasad and Harshada Deodhar, who have been working in the villages of Sindhudurg since 2004.
The first biogas unit 
Harshada recalls that their maiden visit to Nivaje was spurred by concerns raised by local Anganwadi workers about incidents of malnutrition among the children. When they first visited the area in February 2002, they heard that two days prior, a herd of elephants had strayed here from the forests of Dodamarg, which is contiguous to Karnataka's Bhimgad Wildlife Sanctuary, killing two people.
"Rather than making it a man-animal conflict, we stressed to the locals that the tuskers' appearance showed that the village was rich in biodiversity and there was a need to conserve it," she notes. 
Meanwhile, most households at the time collected branches of trees, bark and twigs from the neighbouring forests to fuel their kitchen hearths. Male members would migrate to neighbouring Goa to do menial jobs, only to return as monsoon approached in order to plant paddy. A common sight in the village was people queuing up for their rations at the sole public distribution shops. The primary school was devoid of drinking water facilities.
Besides working to restore Nivaje's ecology, the Deodhars decided to work on offering the residents a viable alternative to cook their meals, one that would be both sustainable as well as healthier than burning fuel wood to fire chulhas. And that's how the idea of backyard biogas units was born.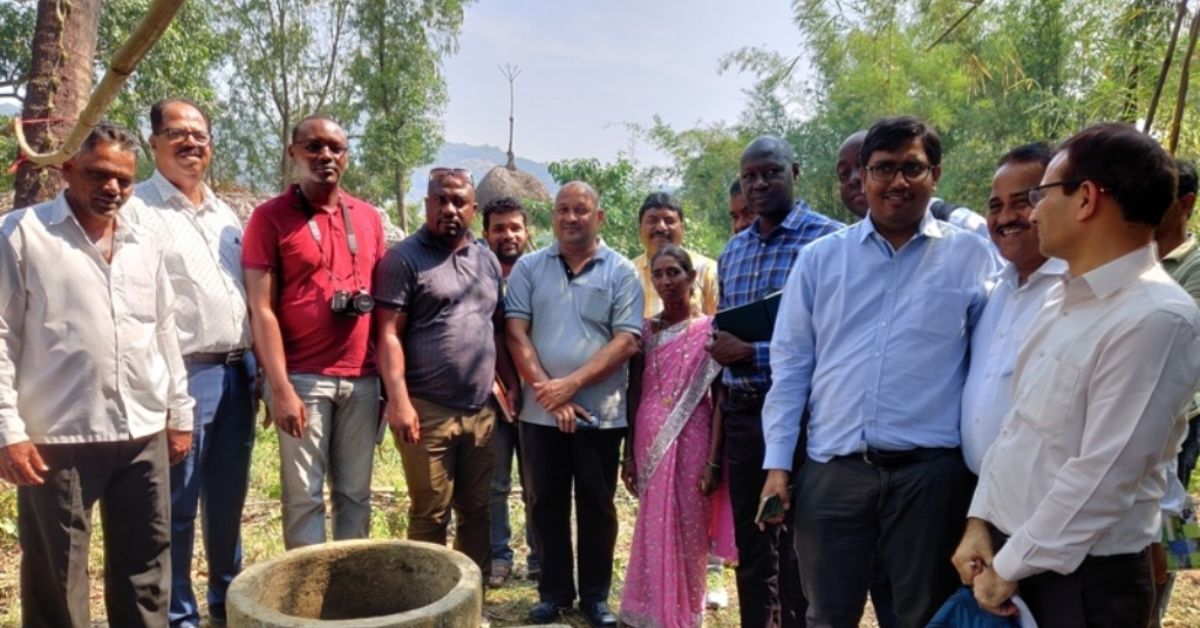 In 2012, the village's maiden biogas unit was installed in the backyard of resident Dattatraya Sawant's house, with the help of loans provided by a local bank. Ever since, the 42-year-old farmer has been championing the cause of biogas units in the district, accompanying villagers to the bank to acquire loans, attending the monthly panchayat meeting, and arranging the logistics for setting biogas units.
Earlier, he explains, smoke would often fill the tiny kitchens where the village women worked, causing irritation and burning in the eyes, as well as breathing issues. But now, "The kitchen is no longer a place to be feared," says Sawant. "By using pressure cookers on biogas stoves, women save time, and can attend self-help group meetings and indulge in stitching, making papads and pickles, which bring in extra income."
It is relatively easy to set up a two-cubic metre biogas plant in the backyard, according to mason Sonu Nilu Shinde (44) of Ambegaon Sutarwadi village, who has so far built 300 plants. "It just takes just four days to complete the structure — from making the dome-shaped frame with wire and steel rods to cementing the walls," he says.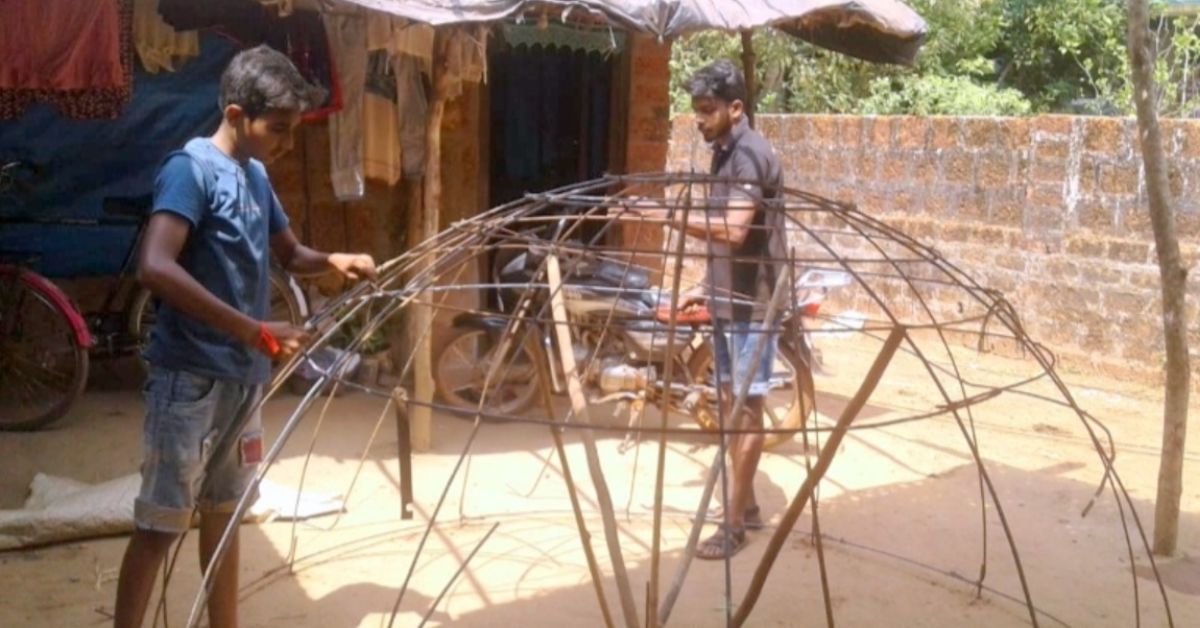 With the guidance provided by the NGO, as well as a bank loan and subsidy, villagers have installed biogas plants in their backyards, which provides the households with enough fuel to cook their meals. The slurry is used as organic fertiliser, which they say is an additional boon. These units are operational throughout the year, and the households have more than enough biogas slurry to use as biofertilisers and biological pesticides, parts of which they sell for a decent amount. In recent years, residents of Nivaje have also started taking cash crops like turmeric and corn. 
The environmental transformation 
A two-cubic metre biogas plant — which runs on cattle manure, poultry droppings, vegetable waste, and fish and human waste — requires four to six cows to produce 50 kg of dung and can generate sufficient gas to cook all meals for five to eight people. 
In order to set up a biogas, households avail of a loan of Rs 23,000 from the SDCCB (Sindhudurg District Central Cooperative Bank), of which Rs 14,000 is a subsidy from the local Zilla Parishad. "Prospective beneficiaries open an account with us, depositing Rs 3,000 and most return the amount much before its due. In fact, we haven't had a single defaulter as of now," informs Mandar Chavan, assistant manager (loans), SDCCB.
Asked why all households have not taken to biogas units, Sarpanch Palav explains, "Those not opting for biogas either do not have landholdings and cattle heads, or have migrated to cities."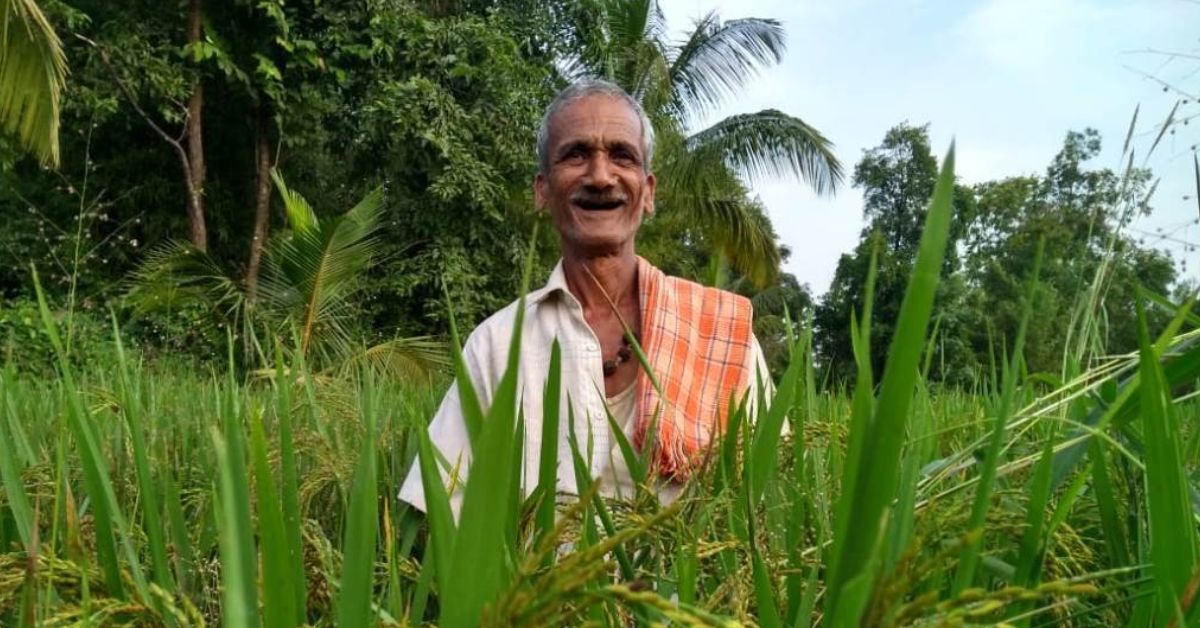 The biogas units reduce greenhouse gas emissions and arrest deforestation. A study by the Indian Agricultural Research Institute and the International Rice Research Institute found that a biogas plant of the size popular in Nivaje can replace 316 litres of kerosene, 5,535 kg of firewood, and 4,400 kg of cattle dung cake (used as cooking fuel). It reduces emissions of nitrogen oxides by 16.4 kg a year; sulphur dioxide emissions by 11.3 kg a year; carbon monoxide emissions by 987 kg a year; and emissions of volatile organic compounds by 69.7 kg a year. 
Meanwhile, it is the BGP that brings the stakeholders together — farmers, the women in the household, the mason, the local authorities, and the bank. "People wishing to construct biogas in their backyards are trained thoroughly for use, and maintenance and troubleshooting, and are members of a WhatsApp group," says Dr Prasad Deodhar, founder and chief trustee of BGP. "Moreover, a trained local is just a call away in case a system is not performing."
A remarkable turnaround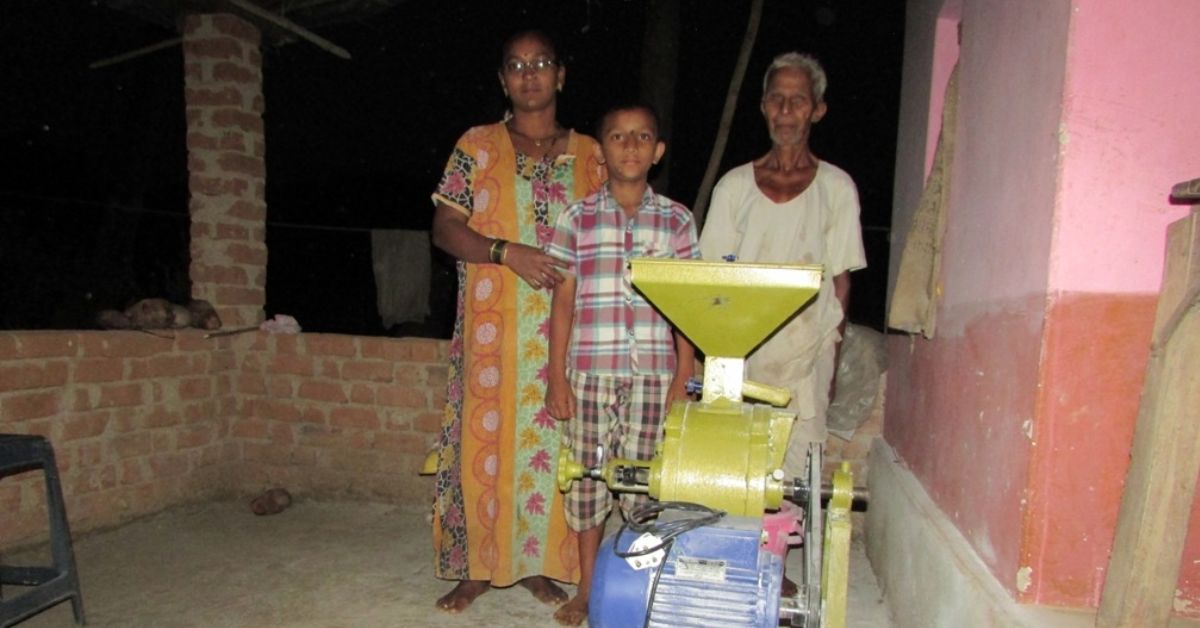 The NGO, along with the officials of the Department of Agriculture, encouraged the farmers to plant bamboo on the edges of their fields and in their backyards. Bamboo is an effective carbon dioxide absorber — not only above-ground carbon (AGC), but also below-ground carbon (BGC) through its roots and rhizomes. To a lesser extent, it absorbs soil organic carbon (SOC) too. According to a paper submitted at the National Workshop on Global Warming and its Applications for Kerala, researchers of Thrissur-based College of Forestry say, "Bamboo potentially acts as a valuable sink for carbon storage, and on an average, one hectare of bamboo absorbs about 17 tonnes of carbon per year."
Presently, the village earns about Rs 45 lakh annually from the sale of bamboo poles.
Meanwhile, with landholdings ranging between one to five acres, villagers take both rabi and kharif crops. "Paddy is our main crop, for which we use the SRI (System of Rice Intensification) method of cultivation followed by groundnut and horse gram. We are self-sufficient in vegetables too," informs former sarpanch Mahendra Pingulkar.
In fact, the use of the SRI method — which requires less water and fewer seeds, and favours organic fertilisation, resulting in plants that are stronger, more resilient to extreme weather and more resistant to pests and disease — has doubled the production of rice, from 35 quintals per hectare to 68 to 70 quintals per hectare. According to Nilesh Ugvekar, Supervisor, Agriculture Department, Maharashtra, Nivaje farmers totally earn Rs 20 lakh each year from the sale of rice.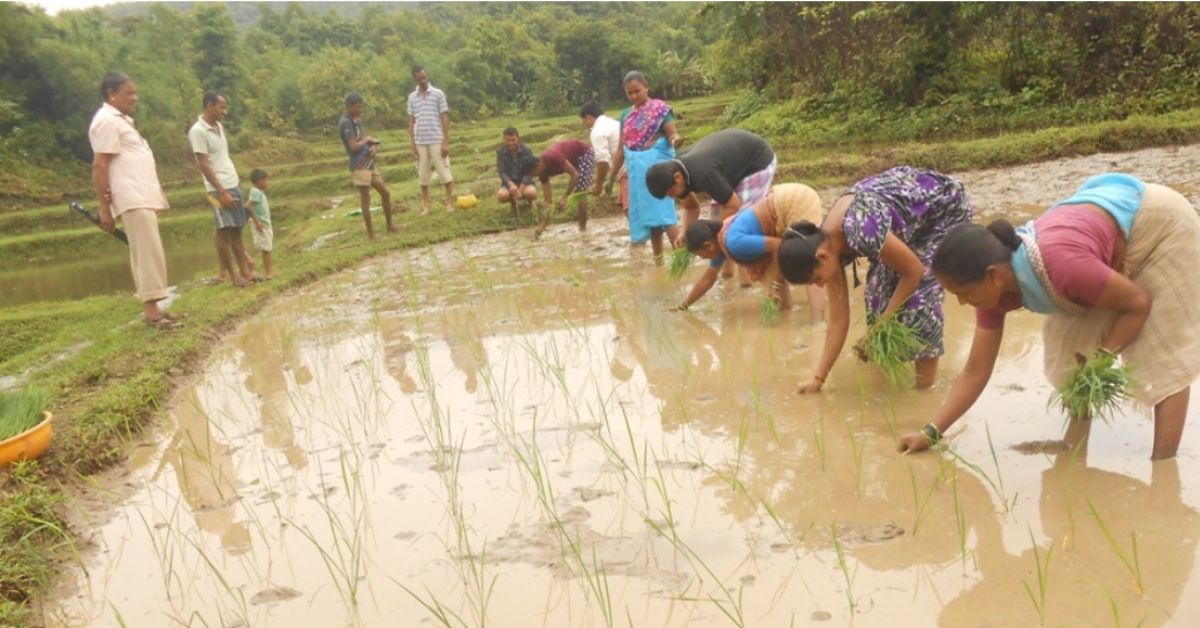 Most households on average have 4 to 5 cattle heads, and the village collectively produces 200 litres of milk a day, which is sent to a chilling centre located about 30 km away. Every household here has its bamboo grove.
"What's remarkable about the village's turnaround is that just a couple of years ago, people queuing up at PDS for their quota of rations was a familiar sight. But now they are self-sufficient and sell rice to traders," Ugvekar adds.
Dr Deodhar notes, "If the villagers preserve forest without disturbing the ecosystem, the village can become a green village, and we can promote sustainable village tourism here." 
Edited by Divya Sethu; Pictures: Bhagirath Gramvikas Pratishtha
Tell Us More
We bring stories straight from the heart of India, to inspire millions and create a wave of impact. Our positive movement is growing bigger everyday, and we would love for you to join it.
Please contribute whatever you can, every little penny helps our team in bringing you more stories that support dreams and spread hope.