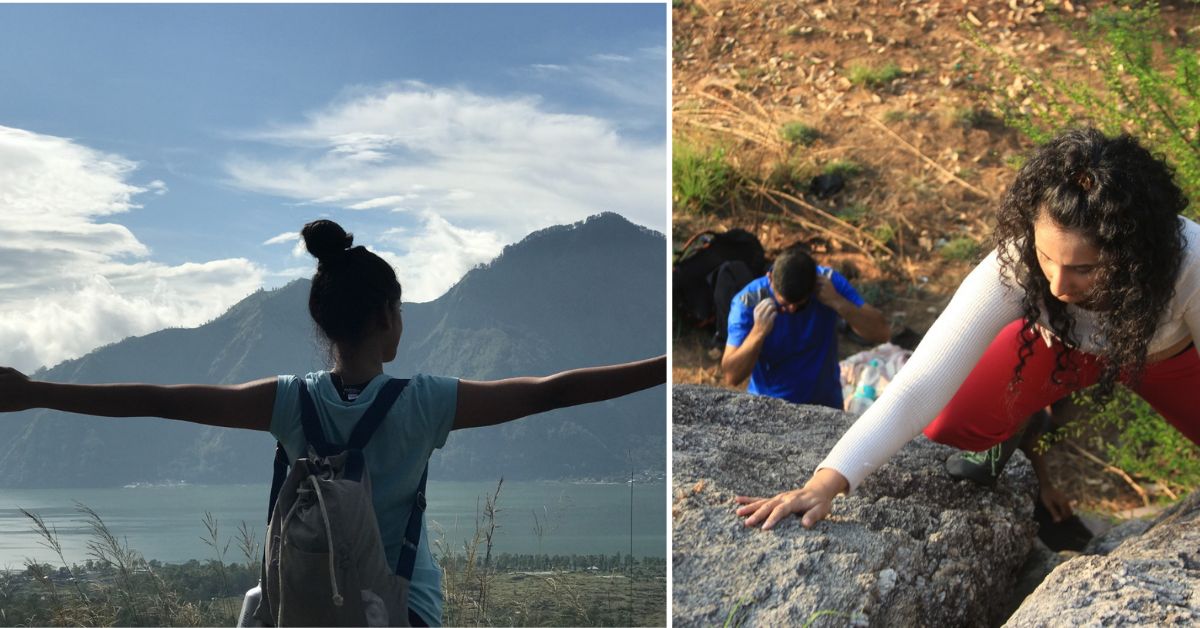 Garima Pande and Akshat Sharma founded WanderingJane, a travel startup that plans customised itineraries for women travellers to make their experience safer and more memorable.
In Indian households, it's common for cousins to engage in discussions about starting a business together. In most cases, these conversations don't move beyond the confines of the living room. But for cousins Garima Pande and Akshat Sharma, they led to a fruitful outcome.
The duo run WanderingJane, a Bengaluru-based travel startup that aims to empower solo female travellers and promote women-owned enterprises.
"Whenever we met, our conversations would lead to how we want to make exploring the world safer for women," says Garima. "We wanted to give women a seamless and safe experience in which they can travel freely, while interacting with locals."
So far, they have hosted over 250 solo women's travels from across the country.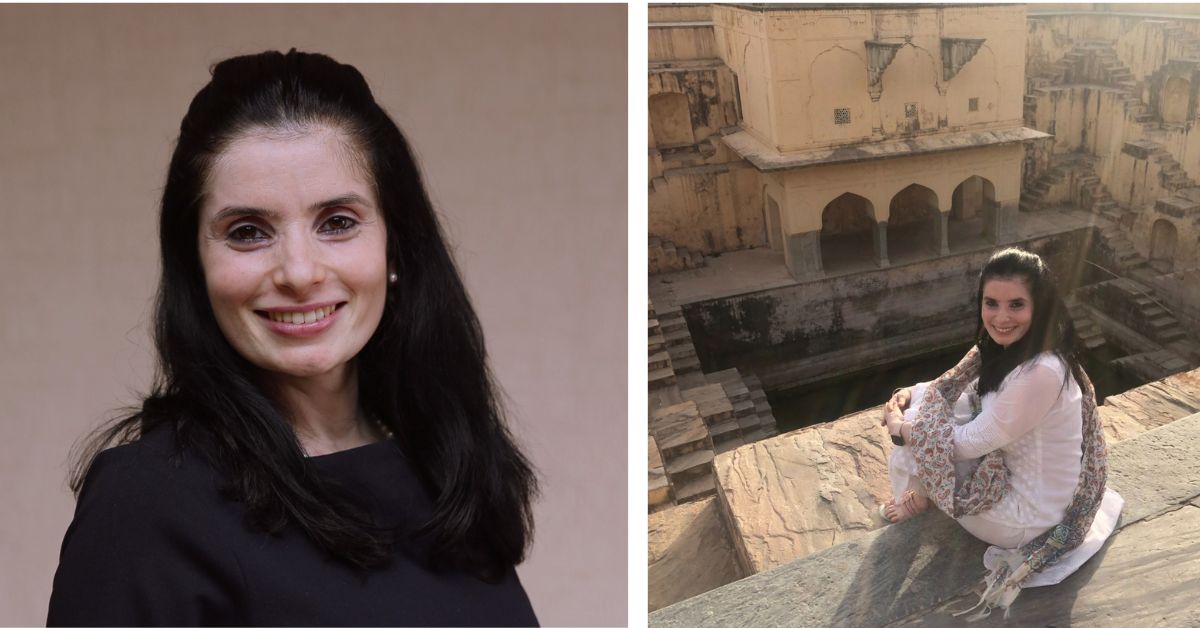 A 'wandering' childhood
Garima, who was born and raised in an Army household, experienced a childhood where she was constantly relocating from one city to another. "Both my parents were Army officers and my life had been a mix of different cities. The experience can indeed be unique and interesting, as it exposes individuals to different places, cultures, and experiences. Every one or two years, we would move to a new city, switch exam boards and try to make new friends," she says.
While such a lifestyle comes with a set of challenges, for Garima, it was always fun to move around.
"I am quite sure my love for travelling began at home. My parents loved exploring the places where we'd stay and lived as locals. Even when we travelled, we made sure that we explored the local culture," she says.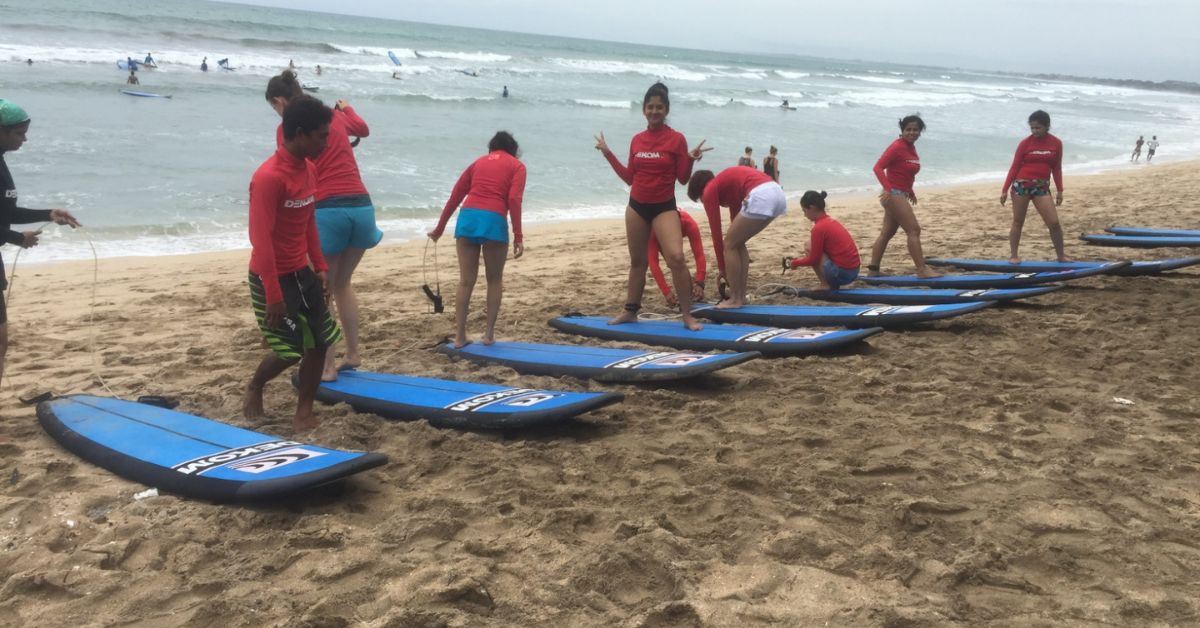 Though, she notes, she never thought this love would lead to entrepreneurship.
"I worked in the corporate world for more than a decade and loved it. I was the type of person who was not bored of her job. I loved the routine, the 9 to 5 of it," she says.
"What made me quit my job was this constant urge to do something for women travellers. Whenever my cousin and I sat down, we would discuss how even today, many women are not allowed to travel freely. I was fortunate enough to have travelled so much, but I know many who don't even get a chance to," she says.
So in 2017, she quit her job and started WanderingJane with Akshat.
'Not plain, but a wandering Jane'
"In 2016, we founded a Facebook group trying to understand what it is that women travellers need. What is the issue that holds them back from going solo? The most common concern of women travellers was safety, and many wanted to go beyond the tourist attractions and get a more localised experience. After a year of brainstorming the possible answers, we started WanderingJane," says Garima.
Explaining the various wings of the business she says, "We provide a comprehensive travel itinerary with access to local experts who are certified and trained."
"The local experts are essentially people who are born and raised in a specific place. They have stories to tell and things to share that no travel guide ever can. There is a small training process that involves equipping them with how to deal with guests, cater to their needs, and make them feel safe. This provides the travellers with an authentic experience," she explains.
The company prefers to hire only women as 'local experts'. "This gives a livelihood to local women and this encourages other women to join it. Additionally, solo women travellers feel safe and comfortable with women guides. We have around over 500 local experts, of which 85 percent are women," she says.
The itineraries are carefully crafted to align with the preferences of the travellers, incorporating a range of local activities such as boat rides, scuba diving, kayaking, sound healing, and cooking lessons that delve into the intricacies of local cuisines.
A unique part of their business is that the business they hire for their elaborate itineraries are also women-owned. "Ninety percent of the businesses we support are women-owned — right from homestays and restaurants to activities such as yoga and boat rides. We prefer businesses owned by women in all cases, but there are instances where it becomes hard to find them. For instance, say in scuba diving, there are no businesses that provide that service and are run by women. In such cases we have no choice but to compromise," she says.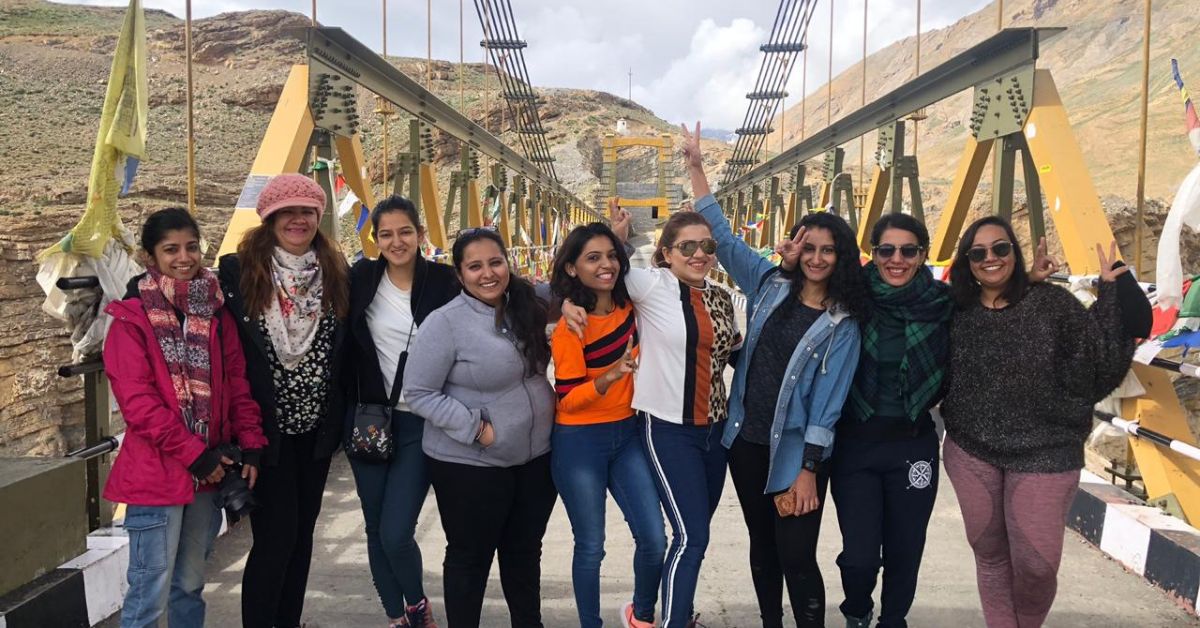 The company promotes both solo and women group travellers. The travel itineraries are available for places in India and abroad including Vietnam, Maldives, Bhutan, Bali, and parts of Europe, including Croatia, Spain, and Ireland.
"Sadly, the market size of women in occupations such as hiking, scuba diving or kayaking is quite low. While it is increasing with time, there are still not many businesses owned by women in these areas. With Wanderingjane, we not only want women to go out and travel solo, but also promote women in these businesses," she says, adding that in the future the company wishes to incorporate more women-owned businesses and local experts.
Among the 250 travellers was Rachita Mohan, who says, "One of the things on my list of 'things to do before 30' was to travel solo. It can be challenging, but once you do it, there is no going back."
"When I was doing my research about travelling solo is when I came across WanderingJane. The team, especially Garima, really goes the extra mile to make the trip seamless and fun."
She continues, "You don't just choose from one package and go on the trip. They talk to you, understand your concerns and interests, and then come up with a plan. The local experts were very friendly and safe, they invited me to their homes, which gave me a truly authentic experience. And when I say they go the extra mile, they really do. For instance, the contacts of the drivers that were supposed to drive me around in Leh and Bali were given to my parents and me in advance so we could track them."
Rachita has travelled thrice with WanderingJane, of which two trips were solo, to Bali and Leh.
The phrase 'Plain Jane' is a commonly used English expression to describe a simple woman, and it also served as inspiration for the company's name. However, the distinction between these two individuals named Jane is that the latter has a strong desire to travel and explore.
"Our Jane is not the one who stays at home, she is a wandering one who loves to travel and explore various destinations," says Garima.
(Edited by Divya Dethu)