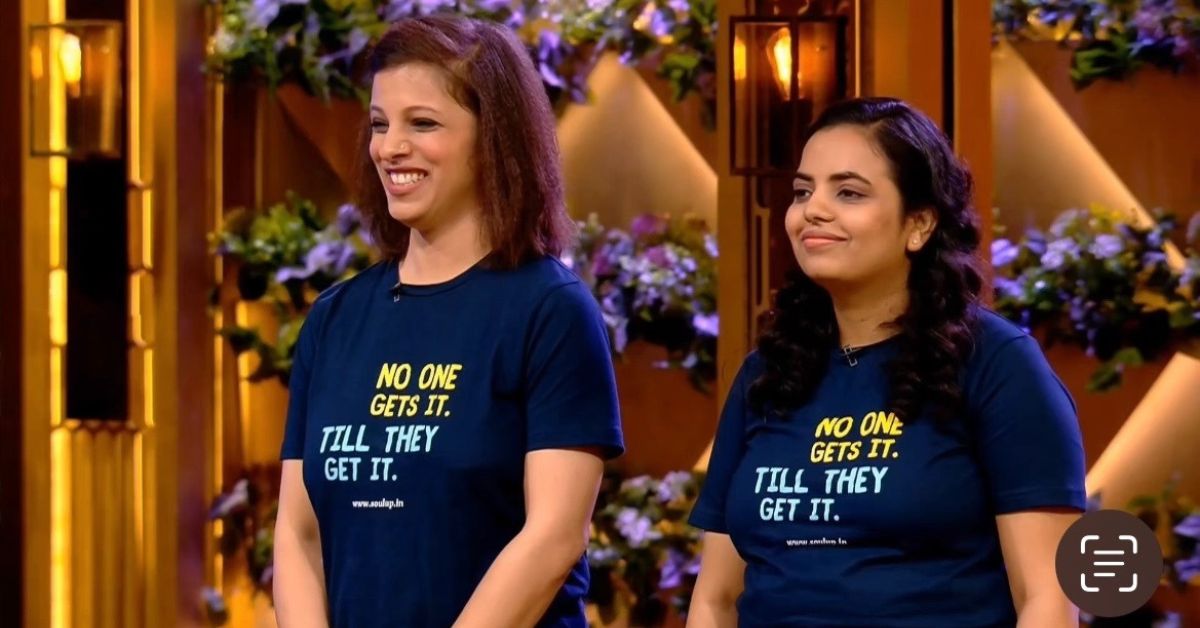 Bengaluru-based Punita Mittal and Mahak Maheshwari co-founded SoulUp, a platform which offers online support to people dealing with mental health issues through one-on-one calls with 'peers' and group calls conducted by a therapist.
A volunteer trip to Auroville in 2020 became a turning point in Punita Mittal's life. While the IIT Delhi graduate had more than a decade-long career in the corporate, she wanted to do something in the health tech sector.
"My stay at Auroville gave me the fuel to push forward an idea that was already building in my mind. The social fabric of Auroville focuses a lot on conversing and communicating. This was my first experience with peer conversation," Punita (40) tells The Better India.
Building on the idea, Punita along with her co-founder Mahak Maheshwari (29) founded SoulUp, a mental health tech start-up. Based out of Bengaluru, the startup provides a platform for people to deal with mental health issues through 'peer' conversations and group therapies.
The unique idea was applauded on the show 'Shark Tank' winning them a deal of Rs 50 lakh from Namita Thapar at a 5 percent stake in the company. The platform has hosted 1,200 peer conversations since its launch.
A space for everyone
Hailing from Bhopal, the co-founder of SoulUp, Mahak is an IIT Bombay graduate who had a similar vision as Punita.
"After graduating in 2016, I started working for Bain & Company, but I had always wanted to build my own business. After working for almost 1.5 years, I decided to quit that job and start my own venture," says Mahak.
SoulUp is Mahak's third time venturing into entrepreneurship. Before that, she had started a food startup and later on, co-founded another startup focussed on women's healthcare.
"While working on those startups, I got a lot of experience. I realised that I wanted to do something that has a larger impact and is tech-driven. In July 2021, I decided to leave my second startup which was a women's healthcare-oriented business," she informs.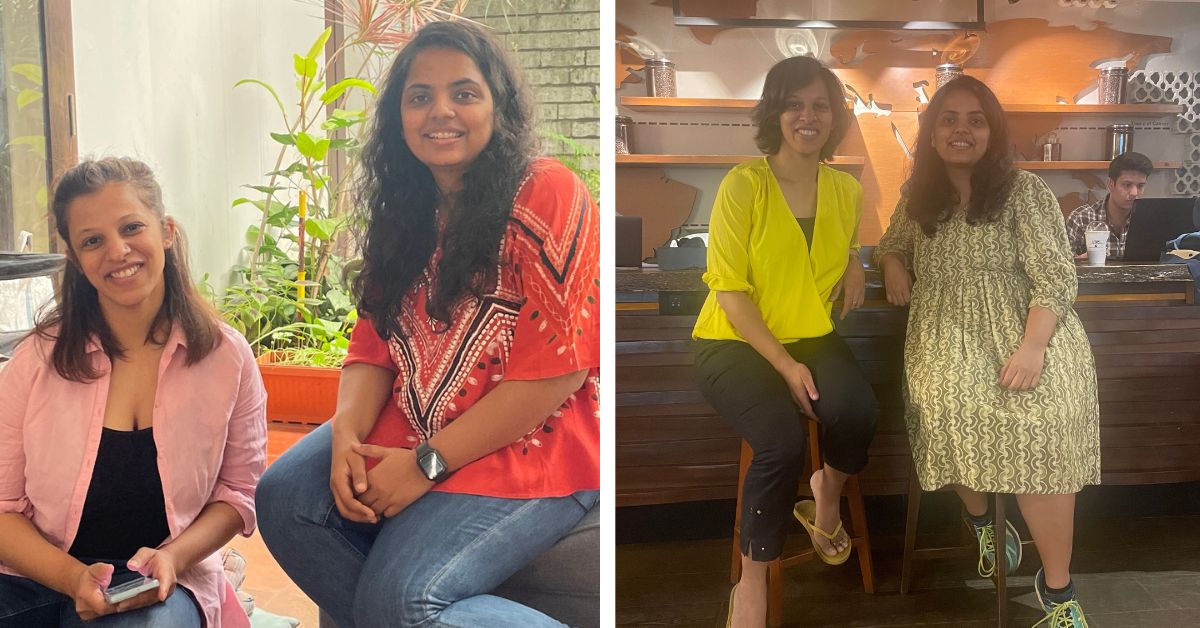 Back to the drawing board, Mahak started charting out different ideas for her business. While talking to several people and ideating, she spoke to Punita, an old friend.
"I was pretty sure that it was time for me to start something of my own. After graduating from IIT Delhi, I worked for Healthify Me for quite some time. When I started discussing my ideas and ideologies with Mahak, it was an instant connection. We had similar ideas, and that is how we became co-founders," says Punita.
"Although our connection was quite instant, the foundation of the platform took quite a lot of reading and ideation. We both wanted to create something that is community-based and helps people deal with mental health issues. We wanted to create a space for everyone," she adds.
In November 2021, the duo launched SoulUp, which has held over 1,200 calls and 40 group conversations. Each group has had multiple sessions ever since, they share.
Mending mental health one conversation at a time
Explaining the business model, Mahak says, "Within peer support, we have two offerings at SoulUp. Firstly, there are one on one conversations, in which a person dealing with an emotional challenge can talk to a verified peer who has dealt with a similar challenge in the past. They can go through various peer profiles and choose from the various peers based on their experience."
For instance, if a person is grieving the loss of a loved one, they can find another peer who has dealt with a similar loss. This way, the conversation becomes more relatable and the process of healing can start.
"It is a 45-minute video call. To become a peer, the person has to fill out an application form. Verification is done from our end to verify the diagnosis or experiences of the person. After all the verification, they are trained from our end in the dos and don'ts of a peer conversation," she explains.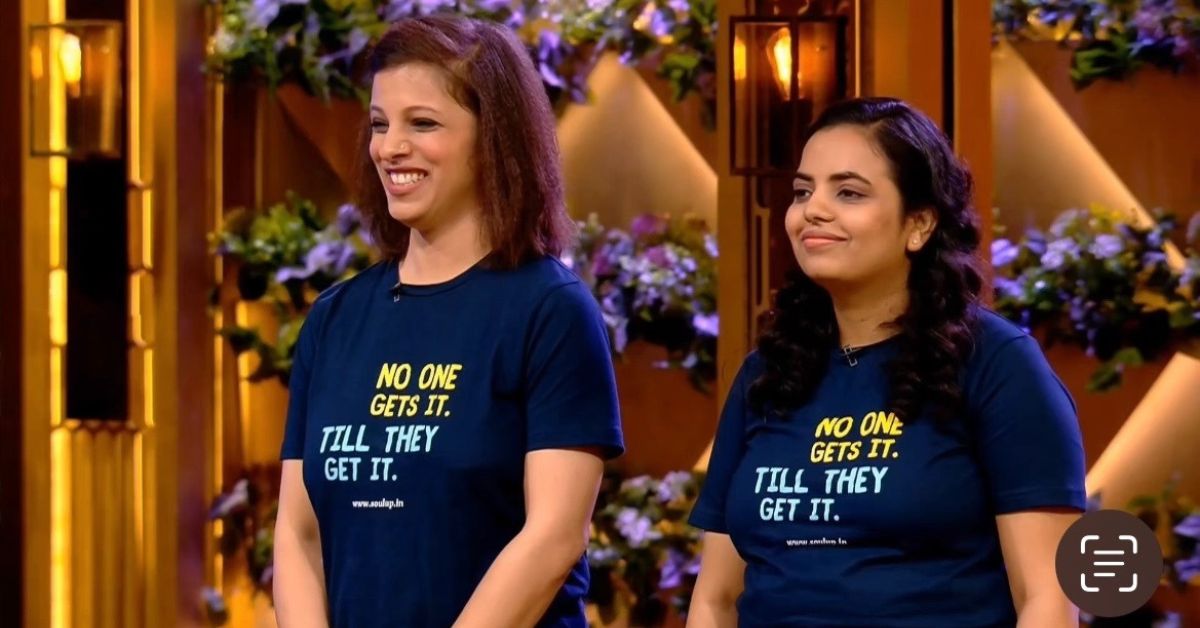 Another branch of the platform is a group conversation, which is a series of video calls done over several weeks.
"In group conversations, there is a group of 7–8 people facilitated by a certified therapist. It is basically a group of people who are going through similar issues. They come together and share their issues and heal together. All of the activities are facilitated by the therapist," Mahak explains.
The peers initially were not paid for their services. "The peers that we have are all working professionals who joined the platform with the sole purpose of helping others. They genuinely want to help people going through what they went through with conversations. We have now started to pay them a 50 percent cut from the sessions, just to build a community," explains Punita.
"They believe in their journey and believe in healing. For them, this is just a platform that they are on, to help people," she adds.
There are nearly 1,000 trained peers on our platform so far. "As for the topics that we cover, we have tried to touch on issues that are not discussed much in general discourse. Topics like porn addiction, medical anxiety and incapability of making life decisions are rarely talked about but are very much relevant. We also have support groups for both patients and caregivers with medical anxiety," says Punita.
The platform covers a lot of topics — such as grief, loss, parenting, career anxiety, relationship advice, medical anxiety etc — through their group sessions and one-on-one calls.
"There are many issues like whether to have children or not, be a digital nomad, or move countries which are not recognised but are very much relevant to the coming generation. These are very emotionally challenging decisions which most people don't go to therapy for. In such cases, peer therapy becomes their only avenue," says Punita.
One of the many people who participated in peer conversations, who wished to remain anonymous, says, "I felt an instant connection with the 'peer', knowing that they have been through a similar experience. They could understand and connect to what I was going through and suggested ways in which I could help myself."
Shark Tank and future plans
The startup was featured on the second season of 'Shark Tank India' where they bagged an investment of Rs 50 lakh from Namita Thapar at a 5 percent stake in the company.
Talking about their experience on the show, Punita says, "The experience was very interesting because of the format it follows. It is a TV show, and so many people were watching us, so we had to make our pitch easy to understand. The initial rounds were quite easy, but then it got harder. When you are doing something like SoulUp, where you do not have a lot of precedents, the biggest challenge is to gain the trust of the people. Being on Shark Tank helps us do that."
The show also helped the startup with attracting more people to the platform.
"There was huge uptake in terms of people joining the platform for both peer and group conversations. Interestingly, we got a lot of conversations from medical institutes, pharma companies and organisations to collaborate with us and provide their employees with peer support. Earlier, we only worked through our website, but now, we have some collaborations coming up too," says Mahak.
As for the future, the company wants to broaden the topics they cover and their peer base.
Punita says, "In the near future, we want to upscale our peer base. We are planning to add another 10,000 peers in the next year. We want to go deeper into medical anxiety and supporting people with those issues because they are largely left under-addressed. We also plan to launch globally, but before that, we want to connect NRIs with Indians so that they have a space and peer who understands their customs and background."
Edited by Pranita Bhat
We bring stories straight from the heart of India, to inspire millions and create a wave of impact. Our positive movement is growing bigger everyday, and we would love for you to join it.
Please contribute whatever you can, every little penny helps our team in bringing you more stories that support dreams and spread hope.
Tell Us More