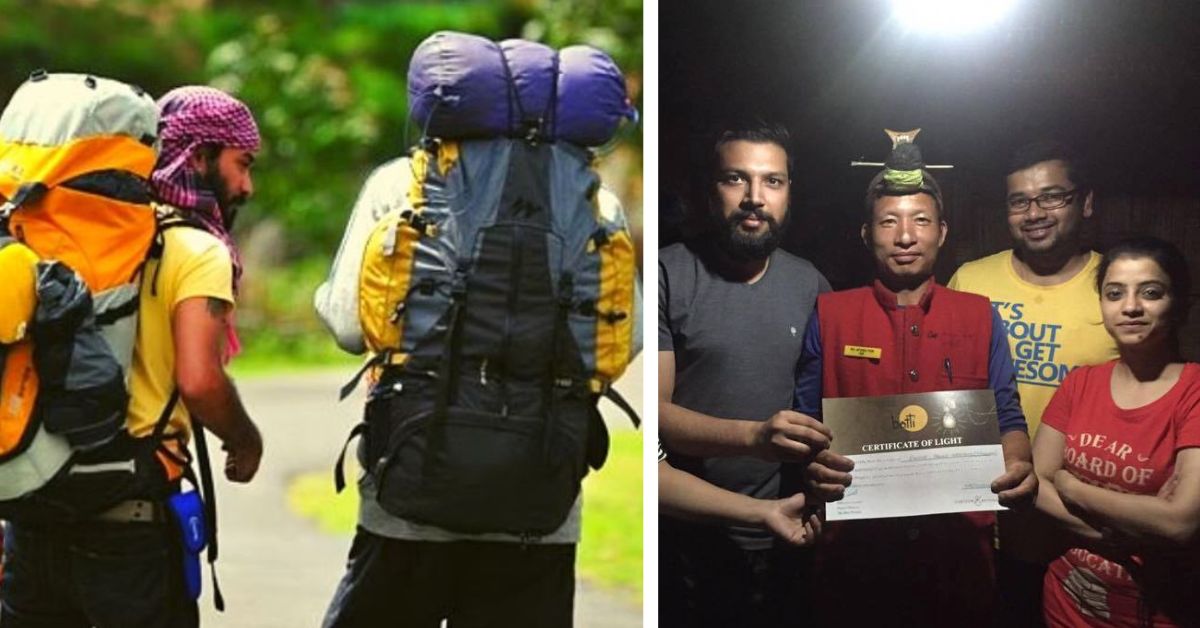 Merwyn Coutinho and Rajiv Rathod visited Gandhigram village in Arunachal Pradesh and found out that the remote villages there had no access to electricity. Watch how they decided to "light up" the village by introducing 'Batti kits'.
In 2011 when Merwyn Coutinho and Rajiv Rathod set out on an impromptu trip to the remote village of Gandhigram in Arunachal Pradesh, they fell in love with the lush green forests and its hilly terrains.
But soon after the sunset, the village turned pitch dark. They realised that the village had no access to electricity. Households relied on firewood to keep their homes lit after dark.
So, the friends decided to "light up" the homes in the village. They launched the Batti project and distributed the 'Batti kit' – a durable kit that consists of a solar panel, an LED battery, three LED tubes, three holders, three switches, 21 metres of fixed cabling, and a charge controller – to the villagers.
The project expanded with time, and in 2012, the Batti project lit up hundreds of homes in the Lower Dibang Valley and about 100 homes in East Kameng's Lada Circle.
These solar panel kits brought light to many homes for the first time. "We were wanderers; moving constantly without much of a reason, until that day. From no plans to structured road-maps to helping villages get the basic facility of light, we have come a long way. And yet it feels that a longer journey awaits," says Merwyn.
The friends have also collaborated with The Technical University of Munich to light up 50 residential schools of Jumupani village in the Lower Dibang Valley.
Watch how they transformed the village in this video:
Edited by Pranita Bhat