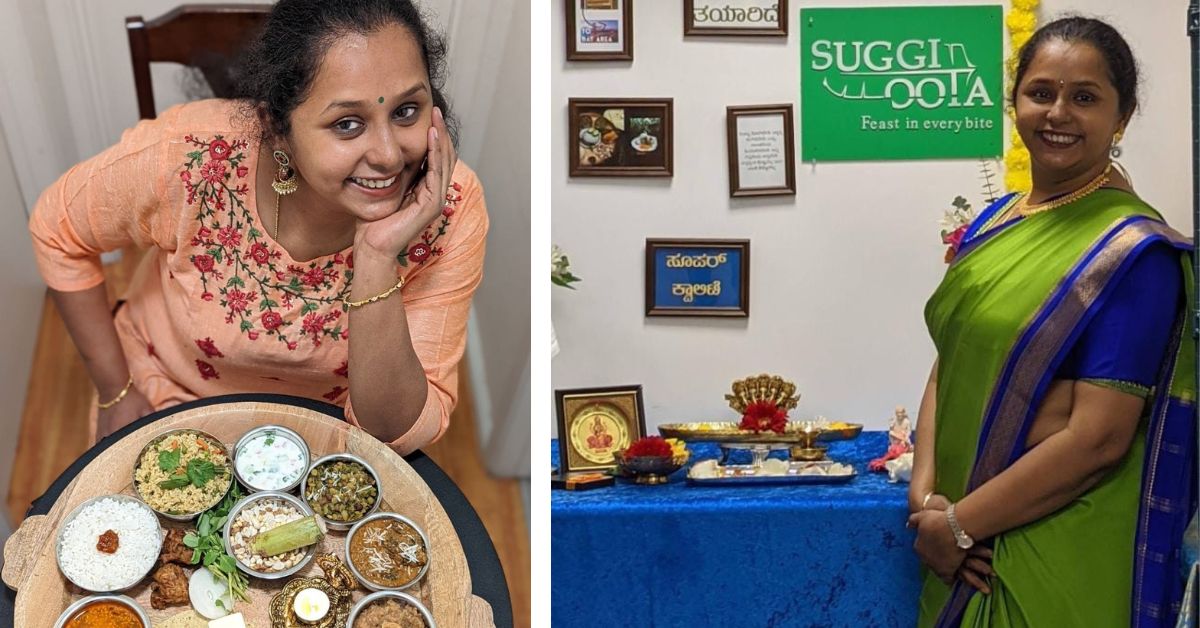 Craving home food motivated Shivaranjini to start a South Indian food venture in California. Her restaurant is called 'Suggi Oota', which translates to 'feast' in Kannada.
As Shivaranjini, who heads her culinary venture 'Suggi Oota' in the Bay Area of California, details the fascinating dishes she has recently added to the already exciting menu, one thing is evident — food is her love language.
This comes as no surprise. For anyone who has eaten at her family restaurant Hotel Sharabheshwara in Karnataka's Davanagere region, they'd swear by the absolute magic of the food here.
"This [restaurant]," says Ranjini (as she is fondly called) "was created by our family in the late 1990s so we could serve simple home-style regional food."
"It was always such a heartfelt feeling to watch my mother in the kitchen ensuring that every dish was prepared with the finest ingredients, clean practices, and attention towards balancing the flavours," she adds.
While the family personified their culture through their food, they strictly followed a motto: Never compromise quality. And years later, Ranjini is imbuing this into her very own homegrown venture.
While she says her love for food stemmed from growing up in that environment, she did not realise she wanted to pursue it as a business until she moved abroad with her husband in 2013.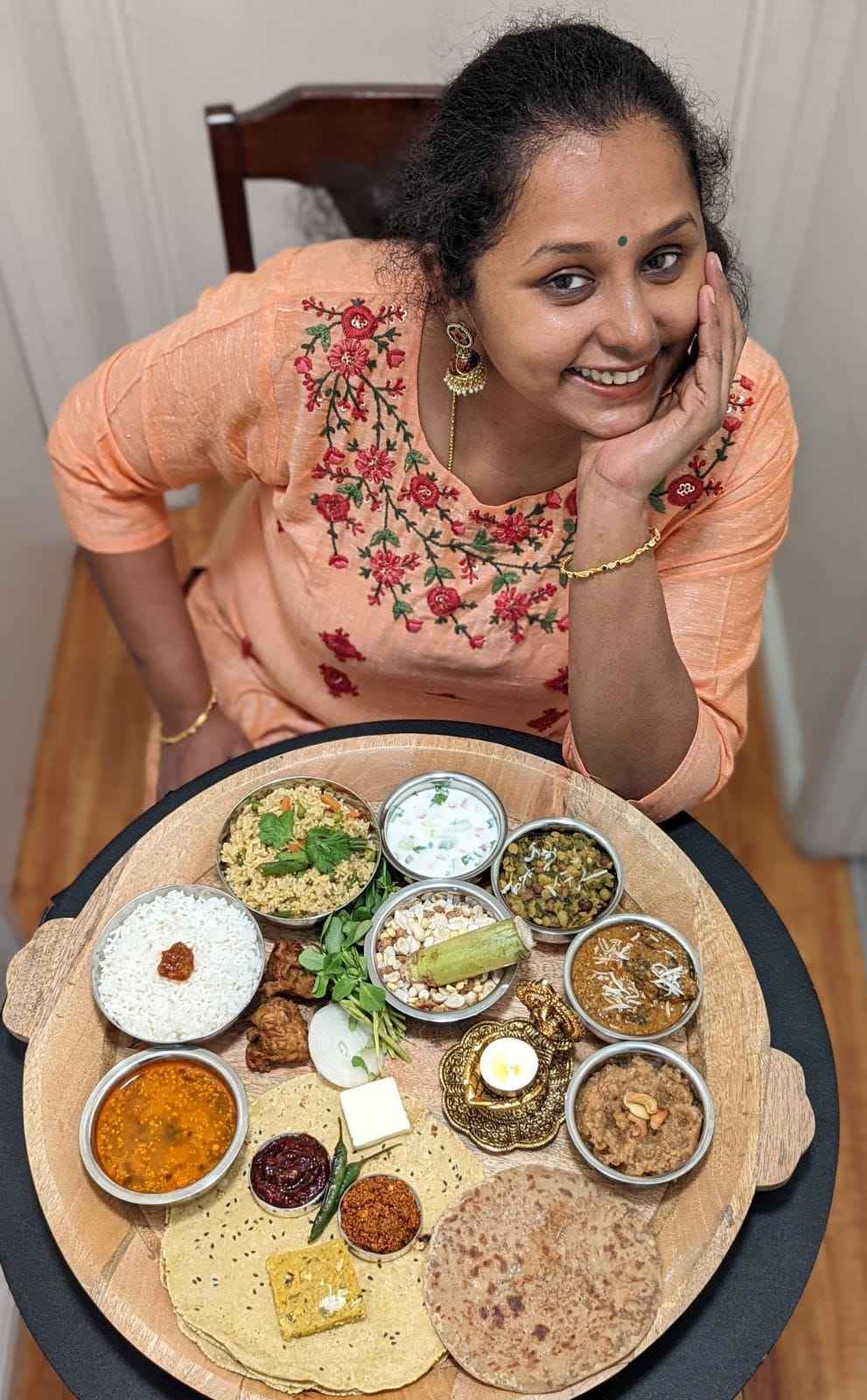 'Food has always been an emotion'
Life in California fueled Ranjini's culinary prowess to come alive when she would crave certain home foods and was unable to find them there. In addition to this, there was also her intent of having her six-month-old baby grow up eating the same home food that she had enjoyed.
"It wouldn't be the first time that I would be cooking for people," she notes referring to her tryst with catering and tiffin service in 2011 when she moved to Bengaluru as her husband's job took them there.
"Whenever I would cook for parties, guests would always be surprised. They'd ask me: 'How can you cook for 30 people at once?' I'd reply: 'This is the only way I know to cook. It's far more difficult to cook for just two!"
This strange irony stems from Ranjini growing up watching her mother whip up dishes for the people thronging the restaurant all day long. Driven by an afflatus to head back into the kitchen, Ranjini decided to start this unique adventure with a party. She hosted her son's first birthday at their place in the Bay Area, cooking traditional South Indian food for over 20 guests who came.
Everyone had extra helpings that day!
The praise, the compliments and the love she received made Ranjini make up her mind to start a home cooking service in 2015. Today, Suggi Oota, which translates to 'feast' in Kannada, is a manifestation of that dream — a realisation of one woman's passion for food.
'I never saw it as a business'
"Instead, it was always just something I had within me," explains Ranjini as she dissects how the venture has grown through the years, from a home kitchen to a commercial one. "Food was so centric to my life. I wanted to replicate the same journey here that I had grown up watching."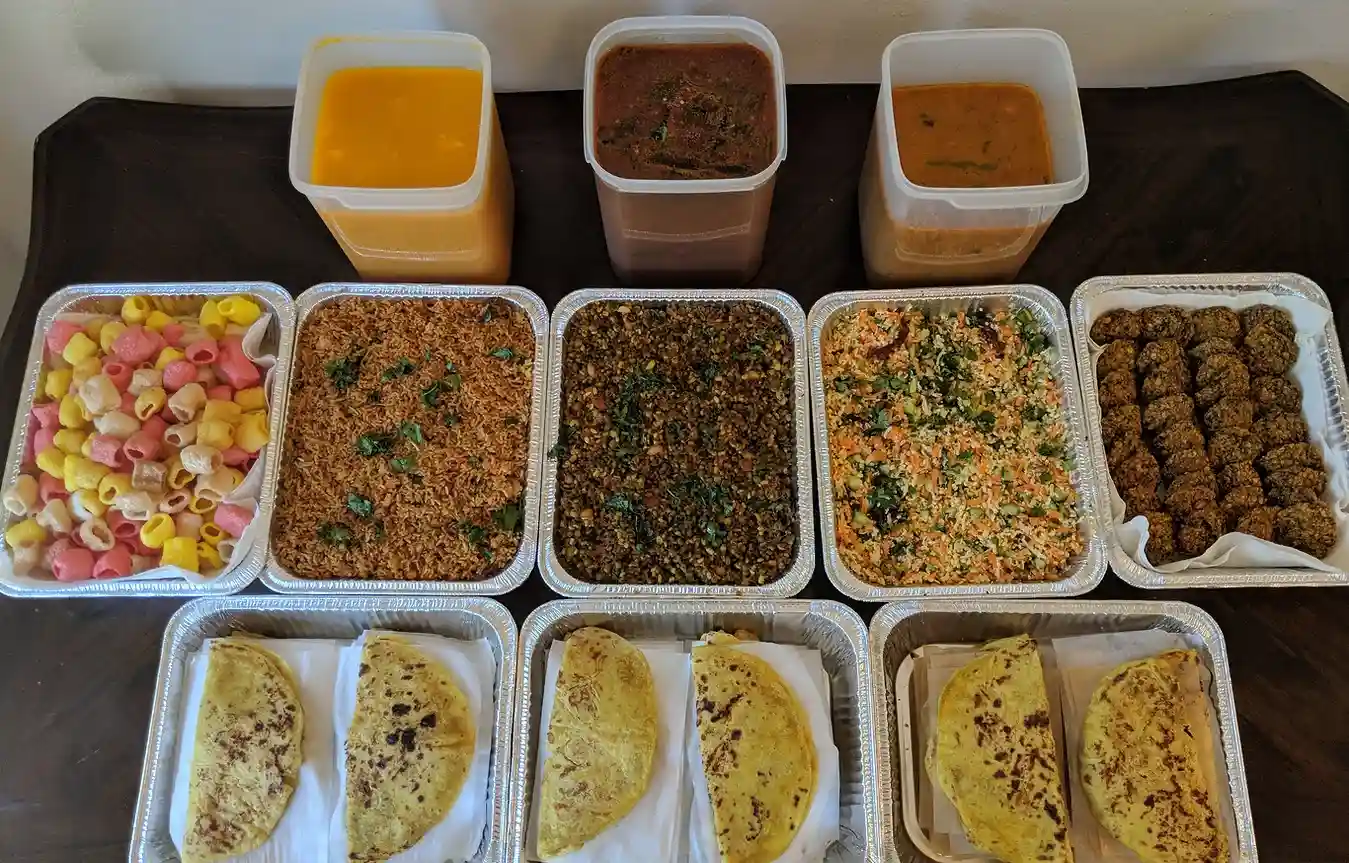 While everything in her household was homemade and freshly prepared, Ranjini says she loved the kitchen. She adds that while her friends played outdoors during the summer vacations, she spent hours helping out in the restaurant, admiring her mother's attention to the tiny details.
"You should have seen the way she would cut the lemon for the cilantro and lemon rice. She'd put all her heart into it. Today, I do the same," she shares.
Meanwhile, Suggi Oota has found its wings in the past three years. In a strange way, the venture and Ranjini have grown together.
While initially, she'd take party orders, or register with food companies that would give her catering orders, today, Ranjini is her own boss. She says it is all thanks to the word that spread about the authenticity of her food. "People began circulating my contact."
Eventually, Ranjini was the go-to person in the Bay Area for any family looking for South Indian food.
Following three years of cooking at home, Ranjini gained both her confidence as well the required permits she needed to expand. And today, her commercial kitchen, started in 2020, is her sanctuary where she whips up North Indian and South Indian thalis.
You're invited to the feast
The Suggi Oota kitchen is always a place of hustle and bustle as Ranjini, along with her team of three, prepare the orders for the day. "I cook for an average of 100 people every day," she says proudly.
The feast is a traditional South Indian platter of delights — it includes holige (an Indian sweet flatbread), masala puris, dosas, traditionally prepared butter pav bhaji, badanekayi palya (brinjal vegetable prepared with a blend of spices from South India), kadalekalu usli (a snack made from black chickpeas), chitranna (a rice-based dish with special seasoning), ambode (batter-based fritters), bevu bella (a drink made from neem, jaggery and tamarind), and shavige payasa (a sweet made from vermicelli, milk and raisins).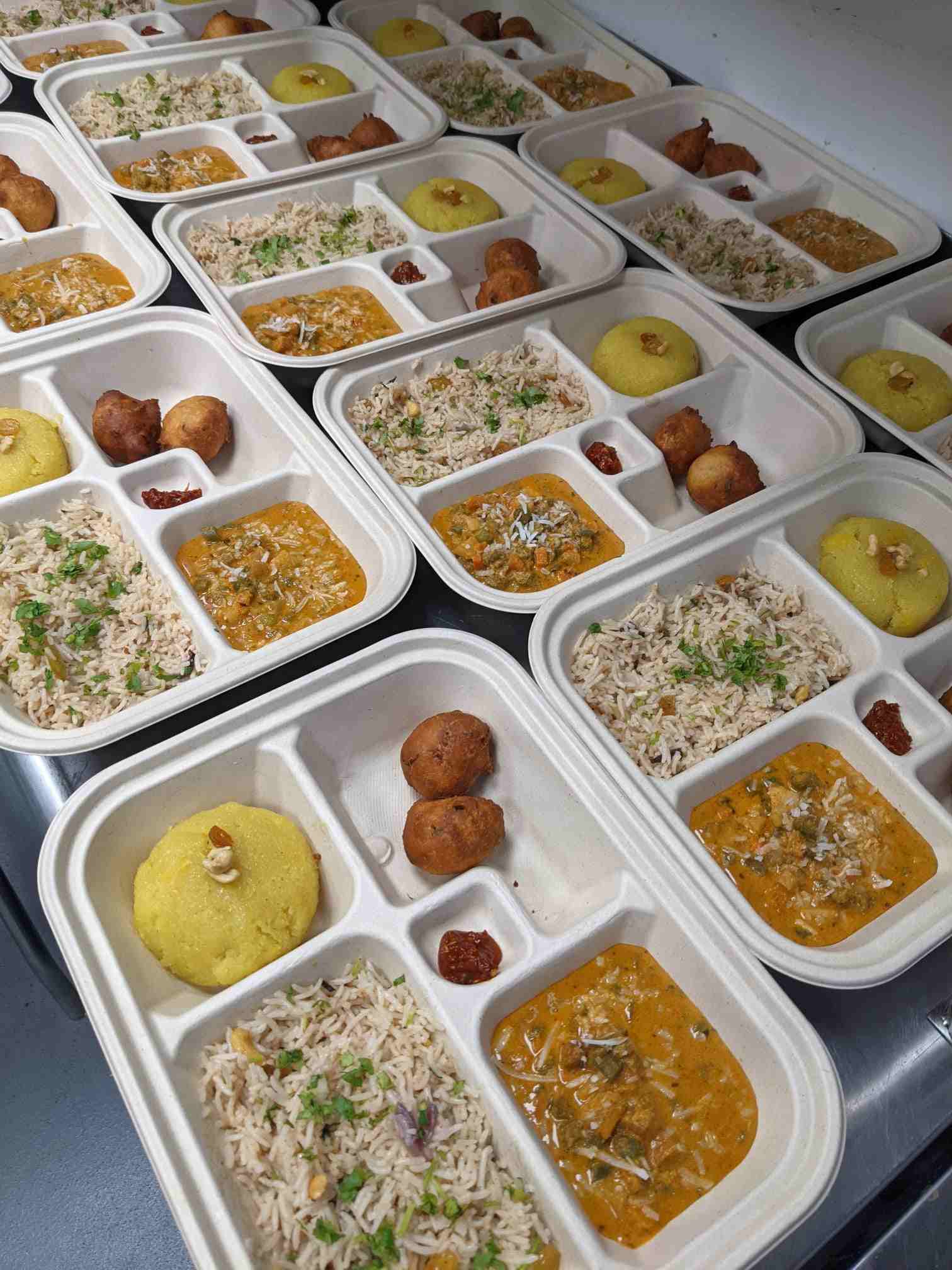 Ranjini who begins her day early says the thalis are planned in such a way that they only repeat every two weeks, thus ensuring variety.
What's special about her menus is that there is something for everyone, including post-natal mothers. "Post-natal food prepared by Suggi Oota is planned in such a way that it encourages fast healing and acts as an immunity booster," she explains adding that a range of millets and energy-rich ingredients are used for this particular menu.
Suggi Oota delivers around California to areas such as Tracy, Brentwood, Mountain House, Berkley, Walnut Creek and more; they plan to expand in the coming years. And the love from the customers keeps them going.
She credits her husband and child for her success, saying it wouldn't have been possible without their support. "Veereesh has been a constant source of encouragement and inspiration in this journey. Suggi Oota would not have been a reality without him."
As Ranjini stands proud of everything that she has created, which she terms to be a 'wonder work' by the Universe, she says she was always at the right place at the right time.
"When I look back on just how everything aligned and how it all came together, I get goosebumps. It feels surreal."
"If you have a dream, and show up for it, there is nothing that can stop it from happening," she adds, also letting me in on the fact that her next dream is to cater to one million orders. And all I can think of is that the Universe and the people of California are rooting for her.
Edited by Pranita Bhat
We bring stories straight from the heart of India, to inspire millions and create a wave of impact. Our positive movement is growing bigger everyday, and we would love for you to join it.
Please contribute whatever you can, every little penny helps our team in bringing you more stories that support dreams and spread hope.