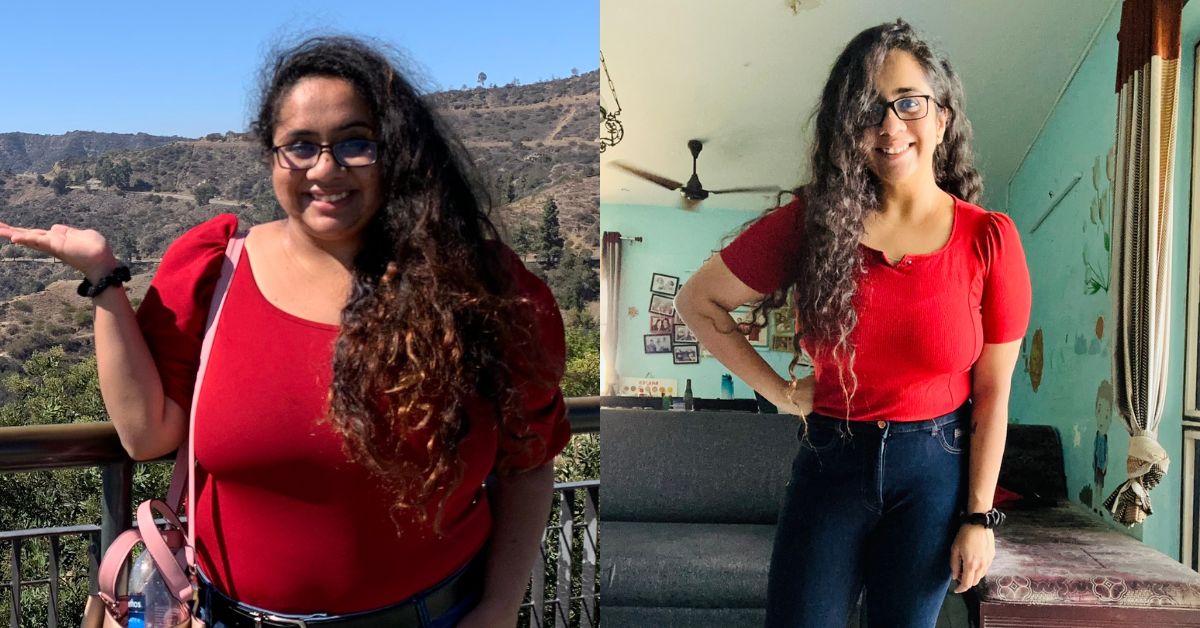 Kochi-based Aathira Sethumadhavan lost 26 kgs with the help of a healthy diet, portion control, regular exercise, and other sustainable lifestyle changes. Today she is a certified nutritionist and has coached over 1,500 people to lead a healthier life.
Often when we meet relatives, their first response is usually a comment about our appearance — 'Oh, you've become dark!', 'Oh, you've lost a lot of weight!', or the crowd favourite, 'Oh, you've put on so much weight'. Though most of us have grown immune to these comments, sometimes, they can really hit you hard.
This is what happened to Aathira Sethumadhavan in December 2021. The 28-year-old was visiting her sister in Kochi when a woman she didn't know very well came over. Right off the bat, she commented on Aathira's weight. "She said, 'I heard you took a break from work to exercise and fix your life. I don't know why you bothered, you look even worse than before'," recalls Aathira.
While the young woman was used to being on the receiving end of fat-shaming her entire life, this comment irked her. She couldn't sleep all night; it pushed her over the edge.
Aathira had taken a sabbatical from her job a year earlier to take care of her health. However, she had been unable to make the transition to a healthier lifestyle.
"I had been trying various workouts that one year but didn't lose weight. I tried crash diets, but they only made me miserable. This comment, while very rude, pushed me to really do something. I decided to give my health the importance it deserved," Aathira tells The Better India.
Finding a sustainable diet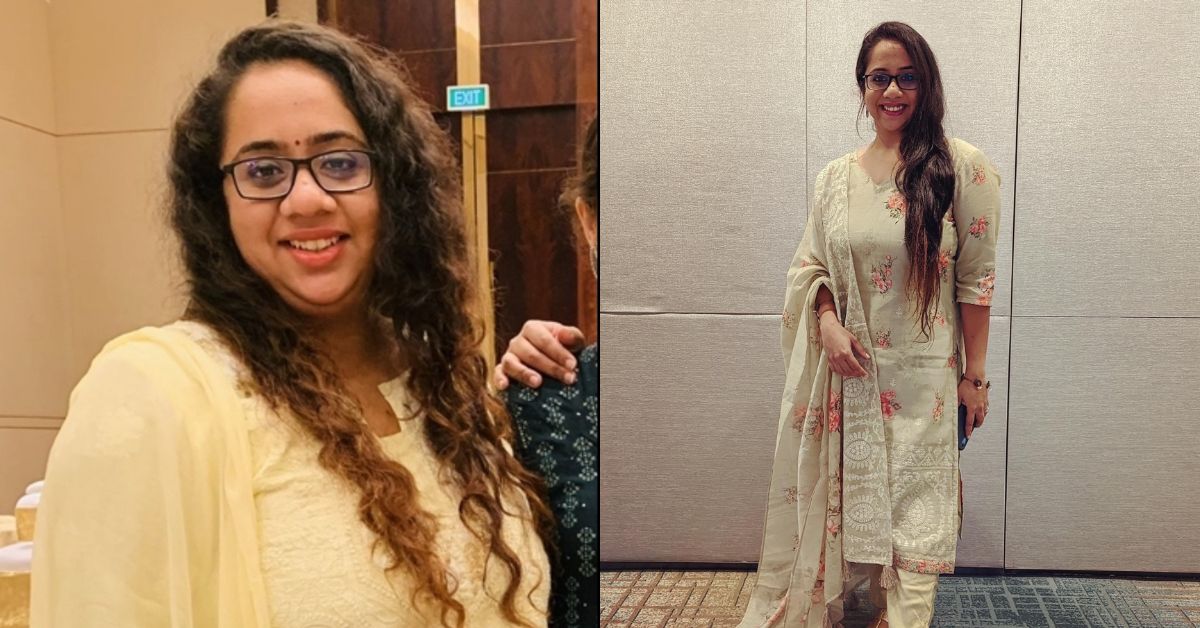 In December 2020, Aathira was working a high-stress job. One night at work, she had a panic attack and found herself unable to breathe. She rushed to her parent's house, and when her mother checked her blood pressure, it was really high. They rushed her to the hospital.
"I couldn't even walk a few steps without panting at that time. I was very unhealthy. When my parents had to take care of me in their 60s, I decided that enough was enough. That was the first turning point," she recalls.
Crash diets had not worked for Aathira because in her words, 'Food is life!' So the only way forward, she realised, was to look for a sustainable diet. So while she was home alone for a week after the incident at her sister's house, she started researching nutrition and made a few tweaks to her diet.
Aathira, who weighed 100 kg at the time, lost three kilos in a week.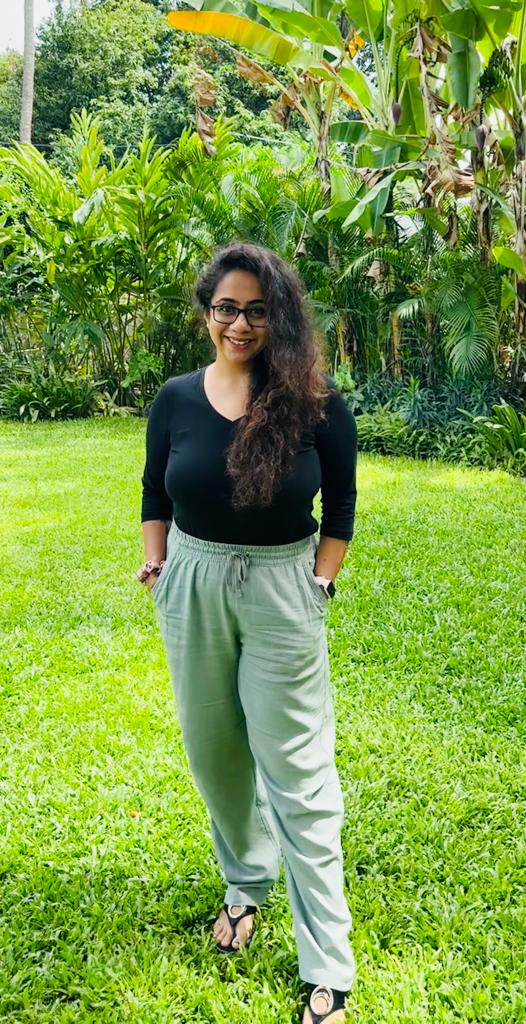 "For the first time in my life, I lost weight in a very visible manner. I finally realised that this was possible, so I started taking it seriously. I did in-depth research into nutrition. I didn't want to give up on things I liked to eat. And the easiest way I found is to cook at home and make healthier versions of the same," shares Aathira.
Along with a healthy diet, she continued her workouts and now enjoyed them. She focused on strength training and intense cardio, and walked 10,000 steps daily. She even hired a personal trainer at the gym.
In the next four months, she lost 20 kg, and because of this, she was able to stop taking her cholesterol and blood pressure medications. She went from having periods once every four months to experiencing them on a monthly basis, with a cycle of 30 days.
A few more months after that, her weight reduced to 74 kg, and she also saw positive changes in her strength, immunity and overall mental health.
"I realised a lot of things about myself. Growing up as a fat kid, I had never taken an interest in physical education. But now, I figured that I'm a total 'gym bro'! I also found a love for nutrition. Weight loss is 80 percent diet and 20 percent workout," says Aathira.
She adds that what really worked for her was a low-carb (carbohydrates) lifestyle. While she had been working out earlier too, she couldn't see any changes because she hadn't changed her diet. She used a calorie-counting app to check everything she ate.
"Portion control worked very well for me. As an ardent South Indian, I love my rice, idlis and dosas. I slowly started increasing my protein intake and reduced my carbs. I didn't give up carbs, just learnt about calorie deficit, which means that you eat lesser calories than you burn in a day. I started having a high-protein breakfast, reduced carbs at lunch, and had an early dinner by 7 pm. I also did intermittent fasting 4–5 times a week," she says.
Furthermore, she switched refined sugar with healthier alternatives and used an air fryer instead of deep frying items.
Selling a healthy lifestyle
Aathira had a habit of documenting everything about her life. So when she started sharing about her weight loss journey on social media, people started asking her what she ate, what exercises she did, etc.
But before advising others, she wanted to be sure of the information she passed on. So she enrolled for a course in nutrition and is a certified nutritionist now. Today, she is a popular content creator on Instagram (@aathirasethumadhavan) and has amassed over one lakh followers.
"Till May 2022, I had just 1,000 followers. Then when I started sharing about my life, suddenly so many people started following me, and they wanted my diet plans!" she shares.
"Once I became a certified nutritionist, I started my entrepreneurial venture as a health coach and nutritionist in August 2022. I've helped over 1,500 people change their lives so far," she adds.
One of her clients, Dr Swathy Krishna says she's deeply thankful to Aathira.
"Aathira's plan has been a miracle in my life. I've tried various diet plans and workouts but always gave up as nothing worked. Her plan is unique as it doesn't feel like a diet. As I'm a doctor with a busy schedule, Aathira has been giving me various options for quick meals and snacks, which are healthy and tasty. She's a mentor and follows up regularly, and cheers me on for every small win," she says.
As Aathira's business picked up, she bid adieu to her career as a catering sales manager in one of the biggest hotel chains in India and is not a full-time health coach and nutritionist.
For people wanting to start their fitness journey, she advises, "In the beginning, we all tend to overthink. From December 2020–21, I just lay in bed at night dreading the next day's workout. I just hated the point of exercise at that time. So, instead of sitting and worrying, I urge everyone to just start doing something," she says.
She continues, "Start slow. Do some form of exercise like dancing or yoga, four times a week. Try to get 10,000 steps daily. Start eating home-cooked food. Reduce your rotis from three to two and the quantity of rice from one plate to half. Go for sustainable changes and don't go for crash diets."
When it comes to setting goals, she says, "Someone told me that they are getting married in two months and want to lose 60 kg! Set small, achievable goals. I started with a goal of losing five kg in two months. When I lost that weight faster, it motivated me to do more."
"Also, for women, weight fluctuates a lot, especially if they have PCOS. Don't let a weighing scale define your progress. Track tangible metrics like inch loss and your fitness levels. If you can do five squats in one minute today, see how many you can do after a month," she adds.
"Strive for consistency when motivation doesn't work. Would you rather bunk your workout, eat whatever you want, and feel horrible later? Or would you push yourself to do your workout and feel great later?" says Aathira.
'Don't weigh your worth by the number on the scale'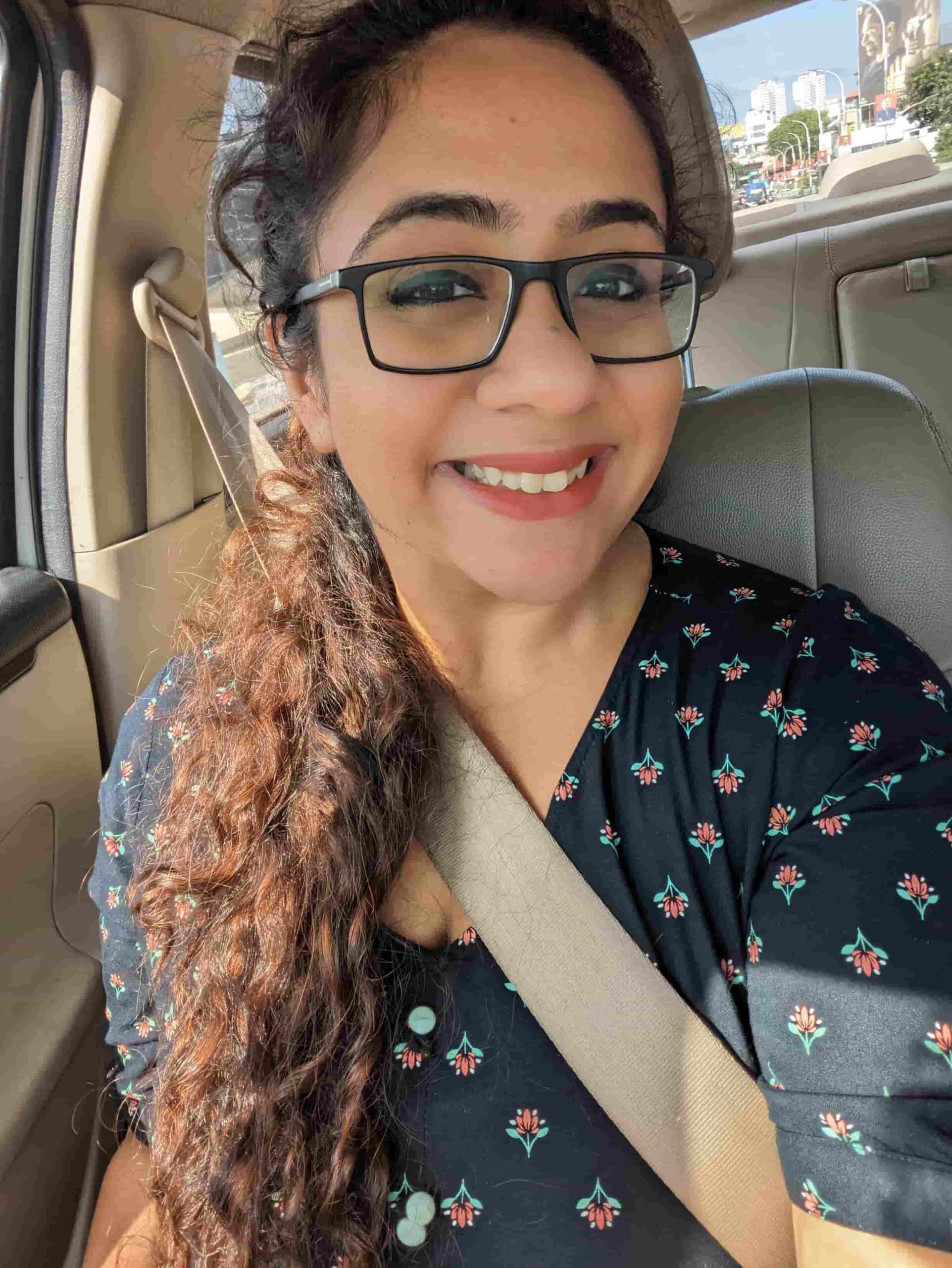 Aathira also found that she could differentiate between who was really valuable in her life after she changed her lifestyle.
"In my catering college, I was the topper and aspired to be a chef. Two big companies rejected me in the final round and the reason they gave was that I was fat. I really used to think I was a tough nut and had a strong personality, but all these things really chipped away at my inner self. I've realised who my real friends are and what my worth is now," she shares.
And the icing on the cake? The lady who commented on Aathira's weight asked for her diet plan last week!
But the health coach insists that one should do this for themselves and not for someone else.
"People will tell you many things, but if you do it for yourself, it will last. The people who say mean things to you will not be in your life tomorrow. There is no feeling like being at the peak of your health. When you feel invincible in terms of your health, it's like being on cloud nine. Nothing compares to it," she remarks.
Here's one of Aathira's favourite recipes:
Edited by Pranita Bhat
We bring stories straight from the heart of India, to inspire millions and create a wave of impact. Our positive movement is growing bigger everyday, and we would love for you to join it.
Please contribute whatever you can, every little penny helps our team in bringing you more stories that support dreams and spread hope.