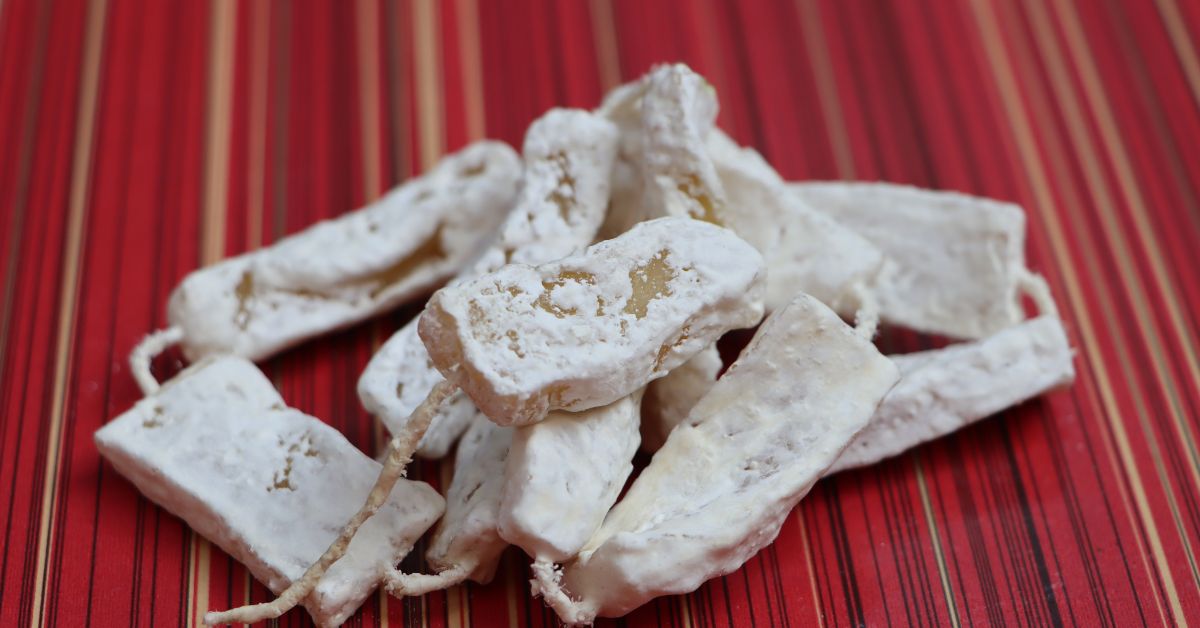 Originating in the Himalayan region, chhurpi is a beloved snack across Nepal, Bhutan, and hilly Indian regions. We trace the history and significance of this smokey cheese, which is considered the world's hardest.
One of my fondest memories of childhood is visiting my grandparents' home in Kalimpong, West Bengal. The quaint little town, just a two-and-a-half-hour drive from Darjeeling, had everything I needed as a child.
My brother and I would follow a strict routine — wake up early, eat breakfast, climb up to the loft and watch the clouds pass by out of the small window. Occasionally in that routine, my nani would call us for a chore that we mostly excitedly agreed to.
She would open her potli (a small pouch for keeping coins) tied around her waist and hand us a Rs 5 coin to bring chhurpi. Chhurpi is a type of cheese made out of chauri milk, a mix between a yak and a cow.
Also known as the hardest cheese in the world, a piece of chhurpi can last two to three hours depending on the strength of your teeth.
The Better India digs deeper into the history, culture and process of making the hardest cheese in the world.
An adventure of sorts
For my nani, it was a mundane task to go to the shop to buy chhurpi, but for us, it was an adventure.
The shop was only a few minutes downhill walk away and we would always try to find the shortest route to it. I would prefer the narrow bylanes with stairs while my brother would run as fast as he could on the narrow street.
Kaka (shopkeeper) would sell ten pieces for Rs 5, of which I'd ask him to cut two into finer ones. Those two pieces were far easier on my developing and soft teeth. Kaka would pack the rest into paper, and sprinkle the two pieces set aside for me with a sweet powder that only enhanced the chhurpi's taste.
Said to have originated in the Himalayan regions of China and Nepal, the cheese eventually made its way to the Indian regions of Darjeeling and Sikkim, as well as to Bhutan. Made by pastoralists living in the Himalayan region, it is supposed to be chewed like gum. Tribes in these areas made the chhurpi out of waste milk or buttermilk.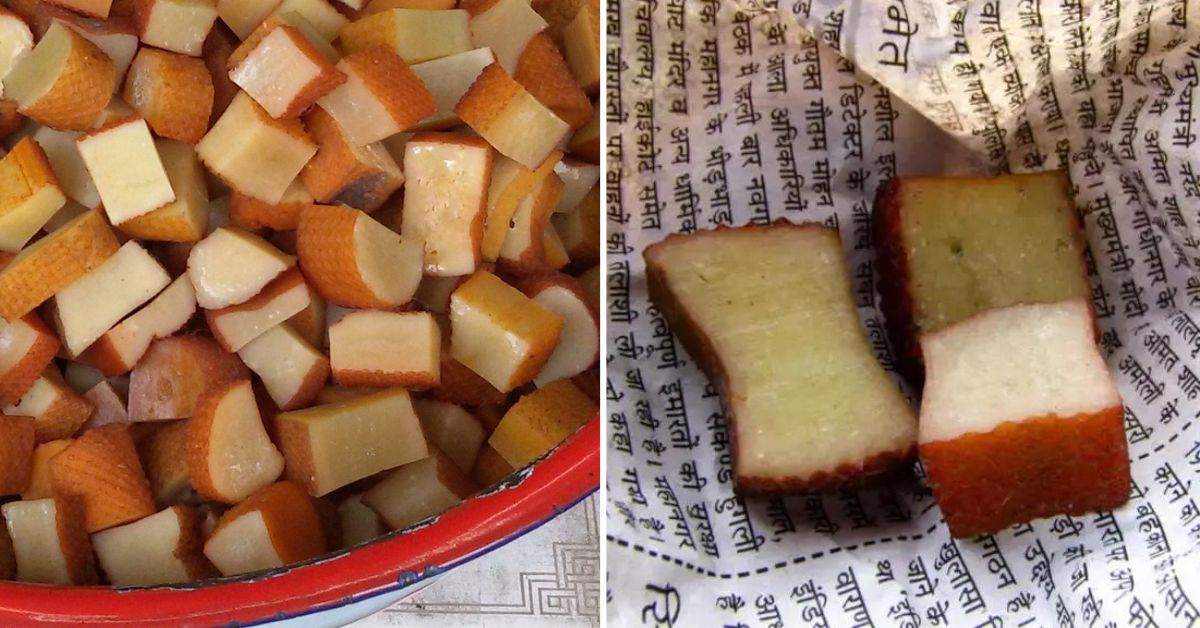 According to Mukta Singh Lama Tamang, an anthropologist at Tribhuvan University in Kathmandu, dairy has been an inextricable part of Himalayan culture and livelihood throughout history. Mukta says, "Chhurpi was concocted thousands of years ago out of the need to do something productive with the extra milk that can't be consumed or sold anymore."
What makes chhurpi so unique?
An excellent source of protein, chhurpi is traditionally made out of a mix of cow or yak milk. Once the milk is procured, it is coagulated by adding calf rennet or any suitable coagulating agents such as microbial or vegetable rennet, vinegar, or lemon. The solid mass obtained is drained and the liquid is thrown away.
The mass is then wrapped and hung in a thin cloth to drain out all the leftover water. Once completely drained, the cheese is shaped in a block and left to set for 24 hours and then sliced into cylindrical pieces.
"The chhurpi cylinders are then tied together in bunches and dried by the fire. This adds a smoky flavour to the cheese. This aged chhurpi can last you months, but if it's stored in special yak skin bags, they can stay fresh for nearly two decades," noted Outlook India.
The smoking process drains the chhurpi of all the moisture, making it very hard in texture, while giving it a unique smokey and burnt flavour.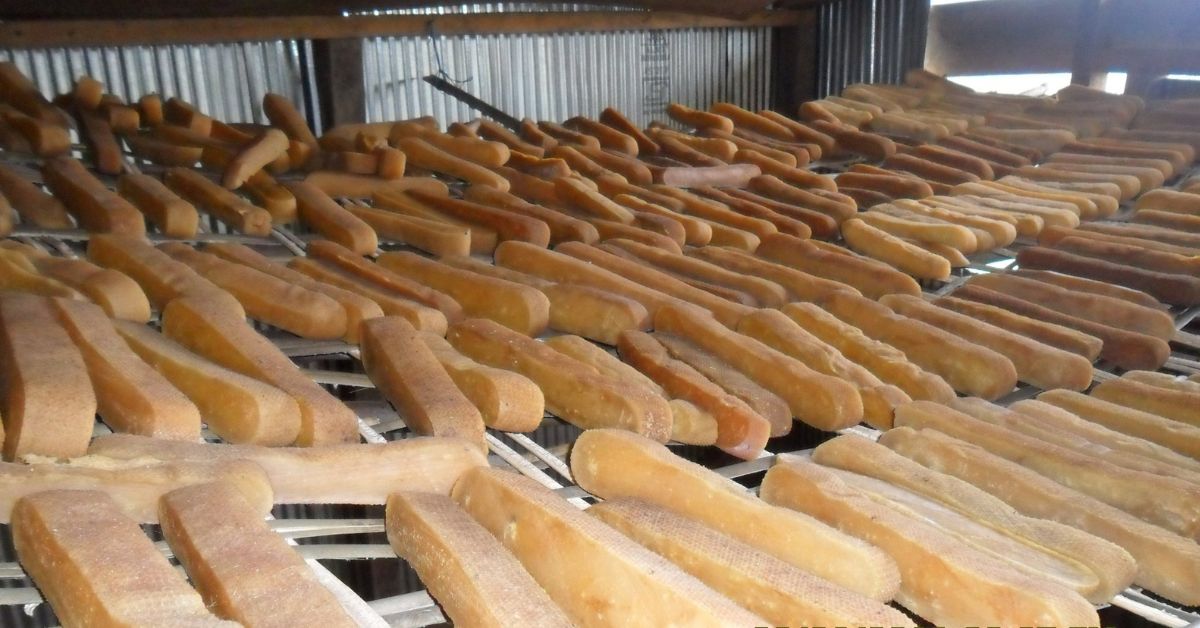 The BBC also noted that the low moisture content is responsible for keeping it edible for years. "Since both fermentation and dehydration extend a food's shelf life, chhurpi is particularly well suited to high altitudes where there are few fresh supplies and other protein-rich foods."
The more you chew on chhurpi, the softer the smokey, sweet, and creamy cheese becomes.
What's interesting is that while this type of cheese has always been a delight for people living in northeastern states of India, it has found another consumer who loves chewing on it — dogs!
The Guardian noted that chhurpi is being imported by the United States in large quantities to be used as a dog chew. "Chhurpi is a major export from Nepal, with at least 30 cheese dog-chew companies generating $22m (£18m) in 2021-22."
The softer cousin of chhurpi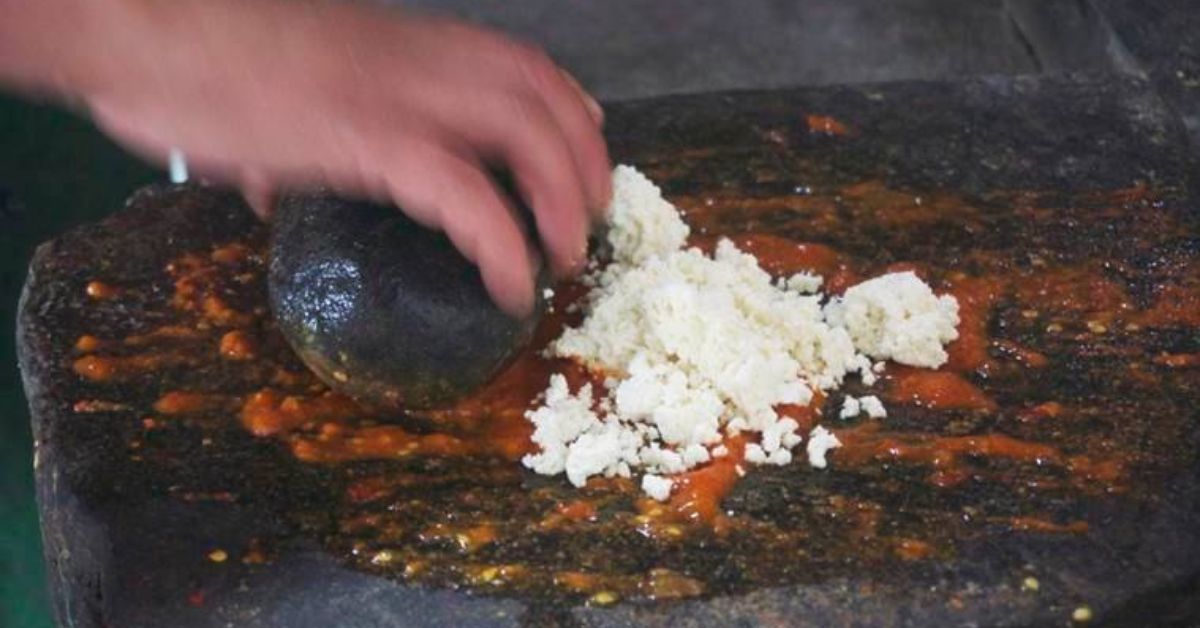 There is another softer version of Chhurpi which is not dried and smoked but served raw. It is chewy, soft and sour, and was traditionally served as a side dish or to make pickles. Although it does not have a long shelf life, the soft chhurpi has found its place in the traditional cuisine of Sikkim and the mountain regions of West Bengal, It is used in making snacks, chhurpi-based sweets, salads, soups and chutneys.
Although this beloved snack from my childhood is no longer available at the affordable price of 50 paise per piece, I make it a point to purchase and stock up whenever I visit my grandparents. It's now easier to chew than before, and it fills me with a sense of nostalgia for my younger days.
(Edited by Divya Sethu)
Sources:
The two lives of chhurpi by Aditya Raghavan for The Indian Express, Published on 22 April 2016
We bring stories straight from the heart of India, to inspire millions and create a wave of impact. Our positive movement is growing bigger everyday, and we would love for you to join it.
Please contribute whatever you can, every little penny helps our team in bringing you more stories that support dreams and spread hope.