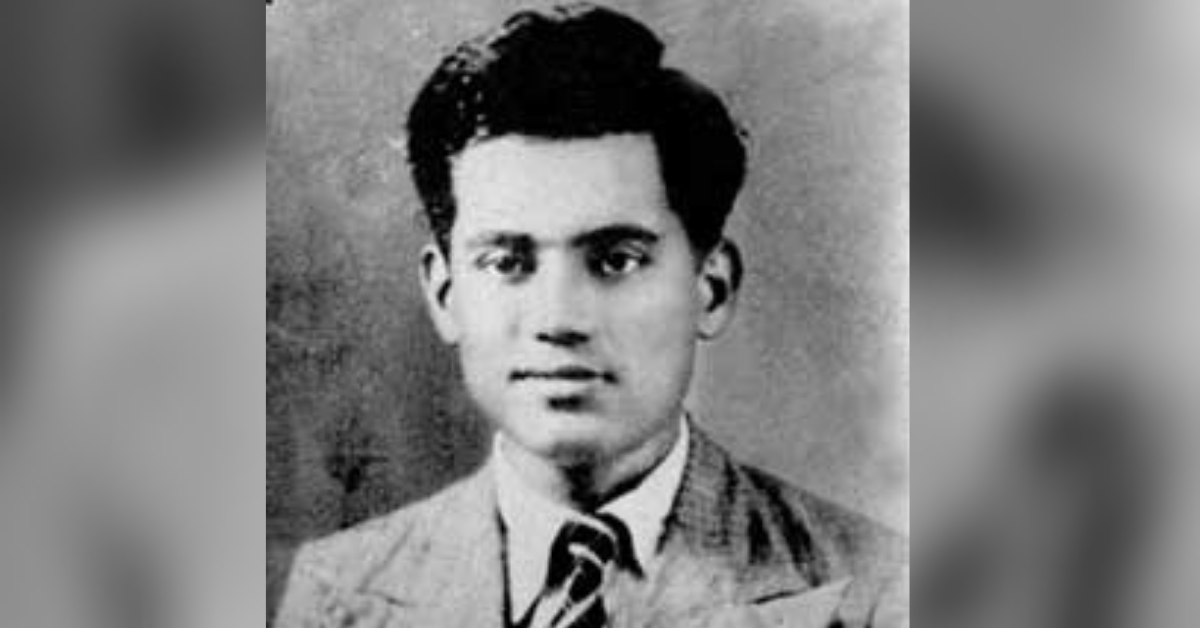 "His memory belongs not only to your people and ours but to the noble roll-call of fighters for the freedom and progress of all mankind. The future will honour him even more than the present because it was for the future that he struggled."
"The army has lost a helping hand; the nation has lost a friend. Let us always bear in mind his internationalist spirit."
This is how Mao Zedong, the founding father of the People's Republic of China, mourned  the death of Dr Dwarkanath Shantaram Kotnis.
Dr Kotnis was an Indian doctor, who breathed his last in China, after having lived the last five years of his life serving the Chinese soldiers and winning the hearts of millions in the country.
Till this day, he is revered as an icon of Sino-Indian friendship. This is his story.
Dwarkanath was born on 10 October 1910 in a middle-class family in Solapur, Maharashtra. He was one among seven children in the Kotnis family.
He took up medicine at the Seth GS Medical College in the University of Bombay (Mumbai) with the aim to "practice medicine in different parts of the world."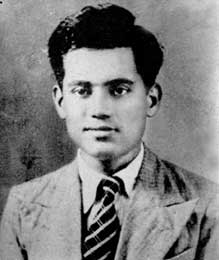 The 1930s to 40s were a time of upheaval in both India and China. Where in India, the freedom struggle was gaining momentum, China was facing an invasion by the Japanese. It was at this time that General Zhu De, a Chinese revolutionary had written to Jawaharlal Nehru to send doctors to save the lives of the soldiers.
Zedong himself had added a note to this cry for help, "…Our emancipation, the emancipation of the Indian people and the Chinese, will be the signal of the emancipation of all down-trodden and oppressed."
In 1938, Kotnis had just graduated from his studies and was preparing for the post-graduation course. When he heard of this opportunity, he informed his family of his wish to volunteer abroad before going for higher studies. The ordinary family was not familiar with China at the time except for the fact that it was a war zone.
"Neither he nor any other member of the family knew much about China at the time. All we knew was that its natives used to come to India to sell Chinese silk," recalls Manorama, Dr Kotnis' younger sister.
Despite the little knowledge he had of China, Dr Kotnis was willing to brave the war-torn country. This decision would prove to be a life-changing one.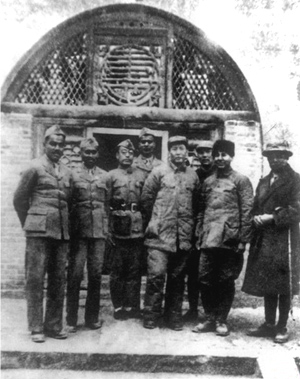 He was a member of a team of four other doctors—Nagpur's M Cholkar, Calcutta's BK Basu and Debesh Mukherjee and Allahabad's M Atal.
Zedong and General Zhu De had personally received the young doctors at the revolutionary base of Yan'an in China. This was, after all, the first medical team from another Asian country that had volunteered to help the Chinese soldiers.
The Indian doctors worked in mobile clinics, treating wounded, injured soldiers. Like in the case of any other army doctor, their job was stressful, and the protracted Sino-Japanese battle saw about 800 soldiers coming for medical aid every day. On some days, Dr Kotnis worked tirelessly for about 72 hours straight without a wink of sleep.
But the young Indian doctors were up for the challenge. The job must have taken a massive toll on their physical and mental strength, but as the Chinese soldiers endured, so did their medical assistants.
Finally, the battle ended, and the guests from India were ready to go home. All but one. Dr Kotnis had fallen in love with China and had decided to spend more time there. His letters to his family reflected all that he loved about the ancient country.
"He sounded very happy in the letters," Manorama tells Outlook India, adding, "People used to come to thank him for his help. He was telling the good part."
It was not just that an Indian had left home and hearth to help their brethren that made the Chinese admire him. Dr Kotnis was gradually becoming one of them and joked and sang in Chinese. He had even learned how to write their language. Kedihua dai fu (Kedihua was Kotnis' Chinese name and dai fu meaning doctor) was fast gaining popularity.
After having served in northern China, Kotnis joined the Mao-led Eighth Route Army in 1939. Here too, he was working stressful hours every day, and his efforts were not going unnoticed. The following year, Kotnis was appointed as the director of the Bethune International Peace Hospital.
---
You may also like: The Bose In Boson: Remembering the Legendary Indian Behind the God Particle
---
It was here that the doctor first met the love of his life.
Guo Qinglan was brought up in an unorthodox Christian family. She had completed a course in nursing, and at the age of 23, she volunteered as a nurse in the Eighth Route Army. Qinglan first saw the tall, broad-shouldered and curly haired doctor from India at the inauguration of Dr Norman Bethune's (a famous Canadian surgeon) tomb and promptly fell in love with him.
"He was vivacious and liked singing," Qinglan told the People, adding, ". . . and sometimes I couldn't help laughing when he told me a joke."
The Indian doctor too had fallen for the nurse who had cared enough to gift him a sweater after seeing his frayed army jacket.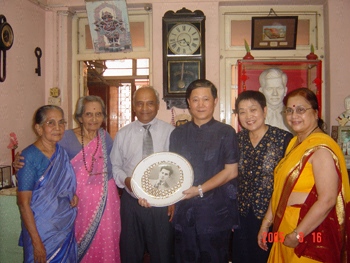 In December 1941, the two got married, and in the August of the following year, they were blessed with a son. They named him Yinhua at the recommendation of Nie Rongzhen, a prominent communist ruler. The name was apt for Yin means India and Hua, China.
But the marital bliss wasn't long-lived for the couple.
The stress of the job was getting to Dr Kotnis and was affecting his health. On 9 December 1942, just a few months after Yinhua was born, Dr Kotnis, aged 32, lost his life to an epilepsy attack. He was buried in the Heroes Courtyard in Nanquan village in China, and the country mourned.
Another prominent Chinese leader, Madame Sun Yat-sen, paid her respects to the revered doctor by saying, "His memory belongs not only to your people and ours but to the noble roll-call of fighters for the freedom and progress of all mankind. The future will honour him even more than the present because it was for the future that he struggled."
---
You may also like: Why Do Israel's Textbooks Have Lessons on Indian Soldiers? An Amazing Tale from WW1!
---
Sadly, fate, it seems, had decided that Dr Kotnis' legacy was to be carried forward only in his name and memory. His son, Yinhua had been following his father's footsteps and was about to graduate from a medical college in 1967 when he lost his life, ironically, due to medical negligence.
The beloved dai-fu's wife lingered on, living on the memories of the men she had loved and lost. She was an honoured guest at several Indo-Chinese diplomatic functions, including those hosted in Beijing for former Indian President K R Narayan and Prime Minister Vajpayee.
Qinglan, who frequently visited her in-laws in Mumbai, passed away at the age of 96 in 2012.
Until 2015, when Manorama died, the Chinese leaders and delegates, who fondly remember the doctor's selfless service till date, would visit Dr. Kotnis' sister. Together, they would reminisce over the doctor and his great deeds.
Whether on stamps, in statues or through words, Dr Kotnis' selfless service will always find a fond place in the heart of China.
(Edited by Saiqua Sultan)
Like this story? Or have something to share? Write to us: contact@thebetterindia.com, or connect with us on Facebook and Twitter.
We bring stories straight from the heart of India, to inspire millions and create a wave of impact. Our positive movement is growing bigger everyday, and we would love for you to join it.
Please contribute whatever you can, every little penny helps our team in bringing you more stories that support dreams and spread hope.