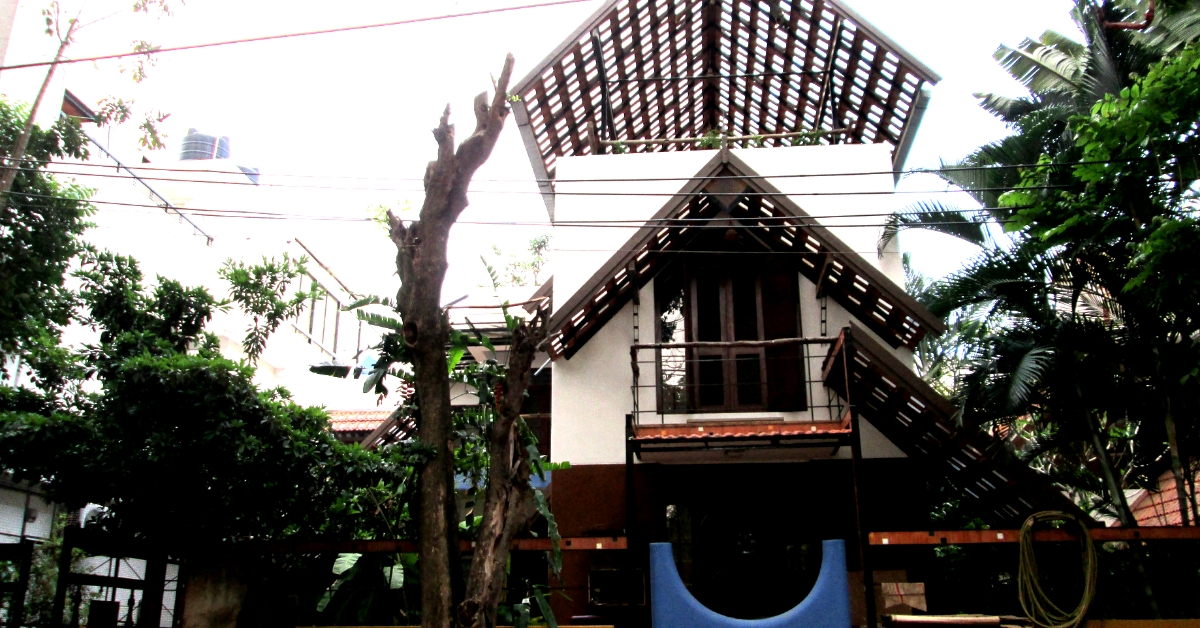 Rajesh & Vallari's home is powered by the sun, covers nine months of water requirements through rainwater harvesting, grows 80 per cent of its food organically and is also car-free!
Sustainable living is, thankfully, catching on. From being just a fad a decade ago, green-lifestyle is fast becoming the preferred way of living for many. However, this detox is not always easy.
We need to make a lot of adjustments in our daily lives while transitioning from a reckless lifestyle dependent on over-utilising resources to a more cautious and prudent one where we embrace the fact that there is a difference between wants and needs. A philosophy on which, Rajesh & Vallari Shah, have built their lives on since moving back to India from the US in 2007.
Rajesh is an ex-IITian who went to the States on a full scholarship to complete his Master's in computers and also got a degree in MBA. He could have settled anywhere in the world with a high profile job yet he realised his real calling lay in working for the people.
For the last decade, Rajesh has been working on water conservation projects that ensure safe and potable drinking water to several villages in India.
His wife Vallari, having worked as an IT strategy consultant in India, quit her job in 2010 to pursue many roles like that of a dance teacher, and most importantly, a passionate organic gardener.
So why are we writing about them?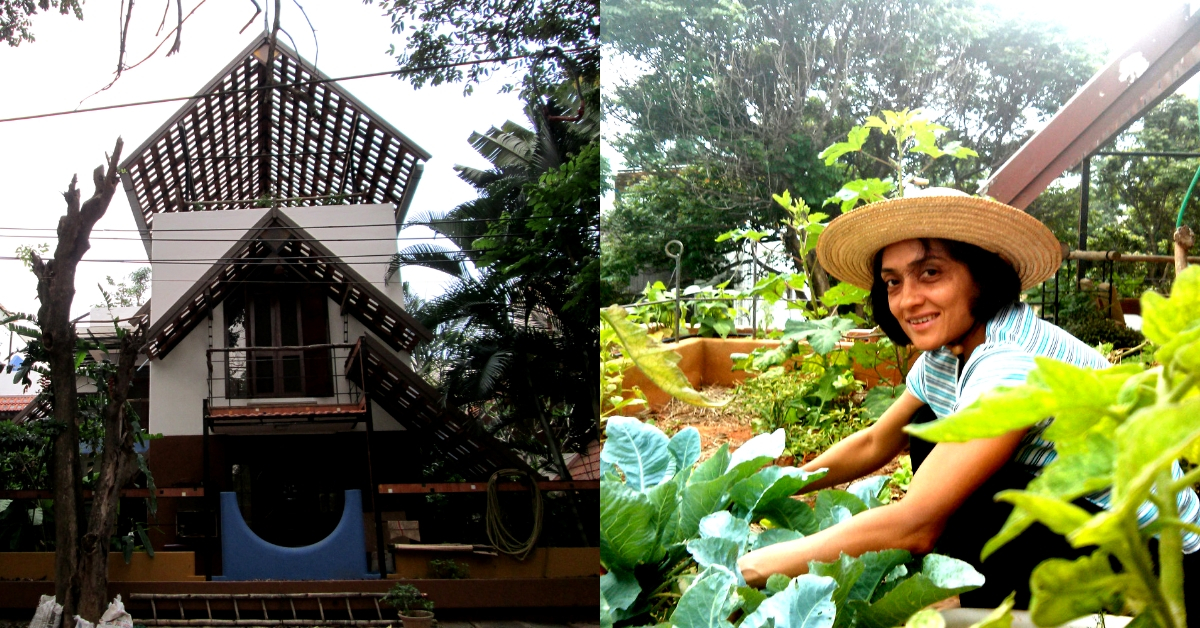 The answer lies in the more-than-a-decade-old green home that the duo built on the principles of love and an ahimsic (non-violent) way of life at Laughing Waters, Whitefield in Bengaluru.
Rajesh & Vallari's home is powered by the sun, covers nine months of water requirements through rainwater harvesting, grows 80 per cent of its food organically and is also car-free!
In an exclusive interview with Vallari Shah, The Better India digs deeper into how their journey to a sustainable living began.
"The concept of ahimsa or nonviolence has always been an intrinsic part of the way we live our lives. And we made the conscious decision of extending this spirit of ahimsa beyond ourselves and to our surroundings. We are living in times where everything, from our water to our air, is polluted. And we feel, there is a lot we, as individuals-even families, can do to prevent them from degrading further."
Refuse, Reduce, Reuse, Recycle-is the cardinal rule the family follows
And their style of parenting is a reflection of this rule.
"We taught our children the importance of 'refusing'. Needs and wants, we told them, are different and we had to ensure we only bought things we needed and not wanted. These are small practices but can be significant in the long run. Like, bringing a new toy in our home means gifting one away. At birthday parties, the culture of gifts and return gifts was non-existent. One shelf in your closet had to be empty. If all the shelves were full, it was a signal that you had too much stuff and it was time give some away."
Here are a few steps the couple follows to make their abode the perfect example of #SustainableHomeGoals:
Drawing power from the sun
When the couple moved to Bengaluru, one of the major issues they faced was the almost six-hour long power cuts which were utterly unacceptable to Vallari. The immediate action was to install an 18-solar panel system with the capacity of 3KW. Apart from the microwave and the water pump; the lights, fans, fridge, computers, washing machine run on solar. For most of the year, barring rainy days, the family lives off the electric grid.
"We know people within our circle who continue to struggle with these hour-long power cuts. Electronic appliances and gadgets tend to breakdown due to these constant power fluctuations leading to additional costs of maintenance and repairs. In comparison, we have been using the same appliances since 2007. Our fridge or even our microwave has been running in the best condition without requiring any maintenance."
While switching to solar was a choice the couple had made for a sustainable lifestyle, over a period of time, they have realised how cost-effective going off the grid was.
---
You May Also Like: 70-YO Indore Man Sets Green Example, Grows His Own Food In His Terrace Garden!
---
You are what you eat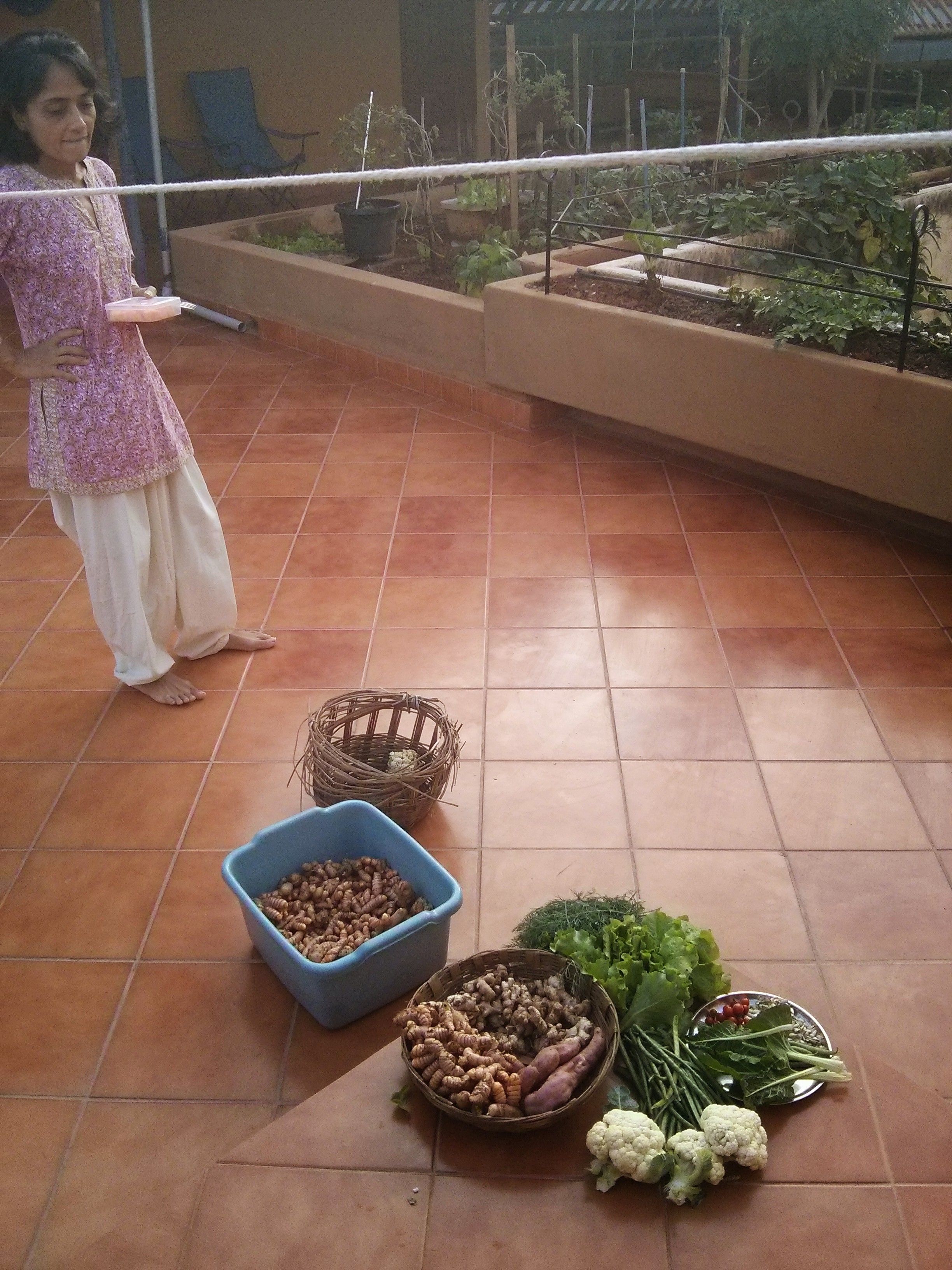 The Shah family follows an entirely plant-based diet and have cut out meat and dairy products from their life. Besides, they don't have to depend on retailers for a lot of their veggie needs. Vallari not only nurtures a terrace garden but has also converted an open-space in front of their home into a community organic backyard.
"The space in front of our house was lying vacant. Rather than having garbage thrown in the space or waiting for it to turn into a parking lot, I thought, why not convert it into a community garden where people can grow their food," shares Vallari.
In this 1500 sq ft of land, the Shahs grow seasonal vegetables and fruits which make up for 80 per cent of their needs. The grains and a few other veggies and spices come from the market.
The veggies include bottle gourd, ridge gourd, lady fingers, tomatoes, capsicum, eggplant, beans, bitter gourd, and pumpkin apart from a few others. Some of the fruits that Vallari grows include papaya, chiku, banana, and watermelon among others.
Vallari adds how the harvest is always in surplus, and their friends and neighbours are the fortunate recipients of these tasty gifts!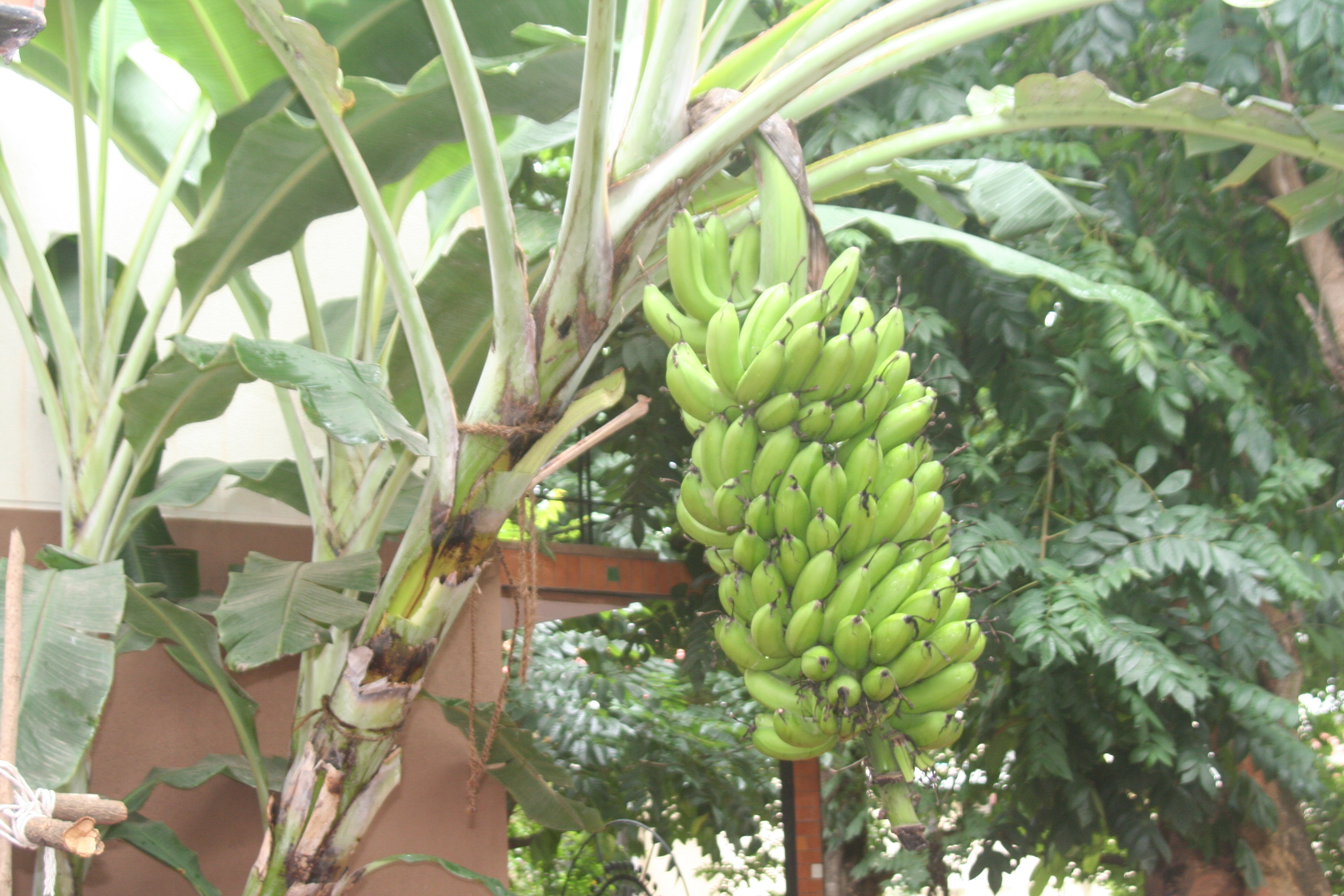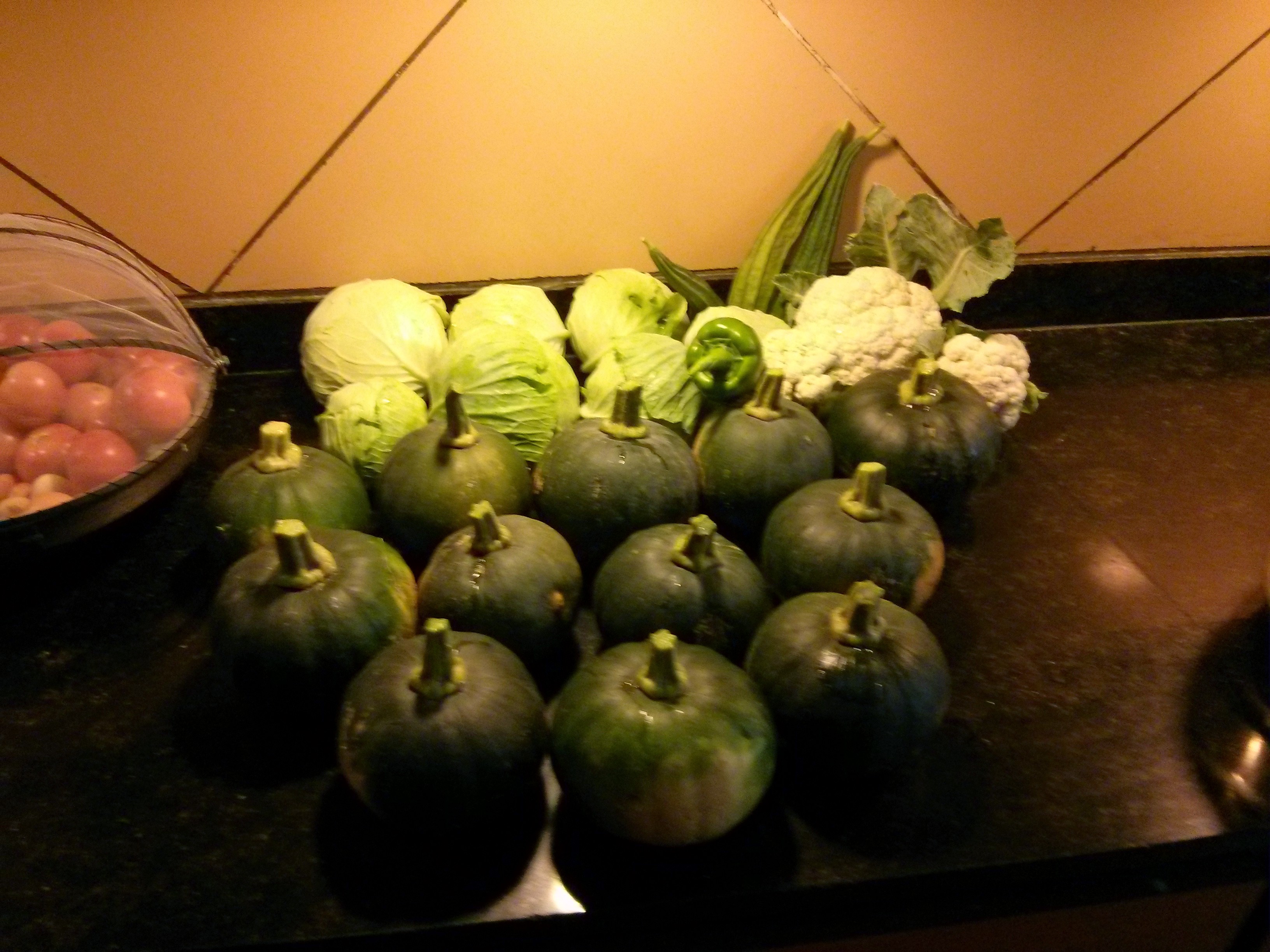 She uses a mixture of the kitchen waste and cow dung as manure. To keep pests at bay, she uses neem, homemade soap solution (biodegradable), turmeric, onion peels among others.
Fun fact: Since 2007 till date, they have not had to change their soil!
Soaps from orange peels to laundry detergent from baking soda, vinegar, and reetha, Vallari makes them all at home!
Rainwater harvesting
Rajesh, who has worked with water conservation for more than a decade, carefully planned the home in a way that makes it water-efficient.
Their daily usage is a minimal 250 litres.
How is that possible?
The Shahs save or reuse every single drop of water in their house. The first step towards this was rainwater harvesting.
Rainwater from the rooftop is sent via pipes, filtered through a sand bed filter and collected in three underground storage tanks with the total capacity of 30,000 litres. This water is enough for nine months of the year, the next three months they use the public water supply.
The family reuses water from the kitchen sink too. Water used for washing fruits and vegetables goes to the water the garden downstairs. Since the family is chemical-free, the water from their showers is sent up to the terrace garden.
Their washing machine is a water-efficient front loader that uses 40 litres instead of 60 and the greywater after every wash is reused to flush toilets.
Unlike other flushes that consume 10-15 litres, they have designed a flush system that uses the required amount of water while using the toilet. The first bucket of water for bathing, (which is not usually hot enough for a bath) is used for mopping or watering their indoor plants.
---
Also Read: Kisan Chachi to Banana King: Meet 10 Amazing Farmers Who Won the Padma Shri This Year!
---
As for transportation-the Bengaluru traffic was one of the reasons why the Shahs decided to go car-free.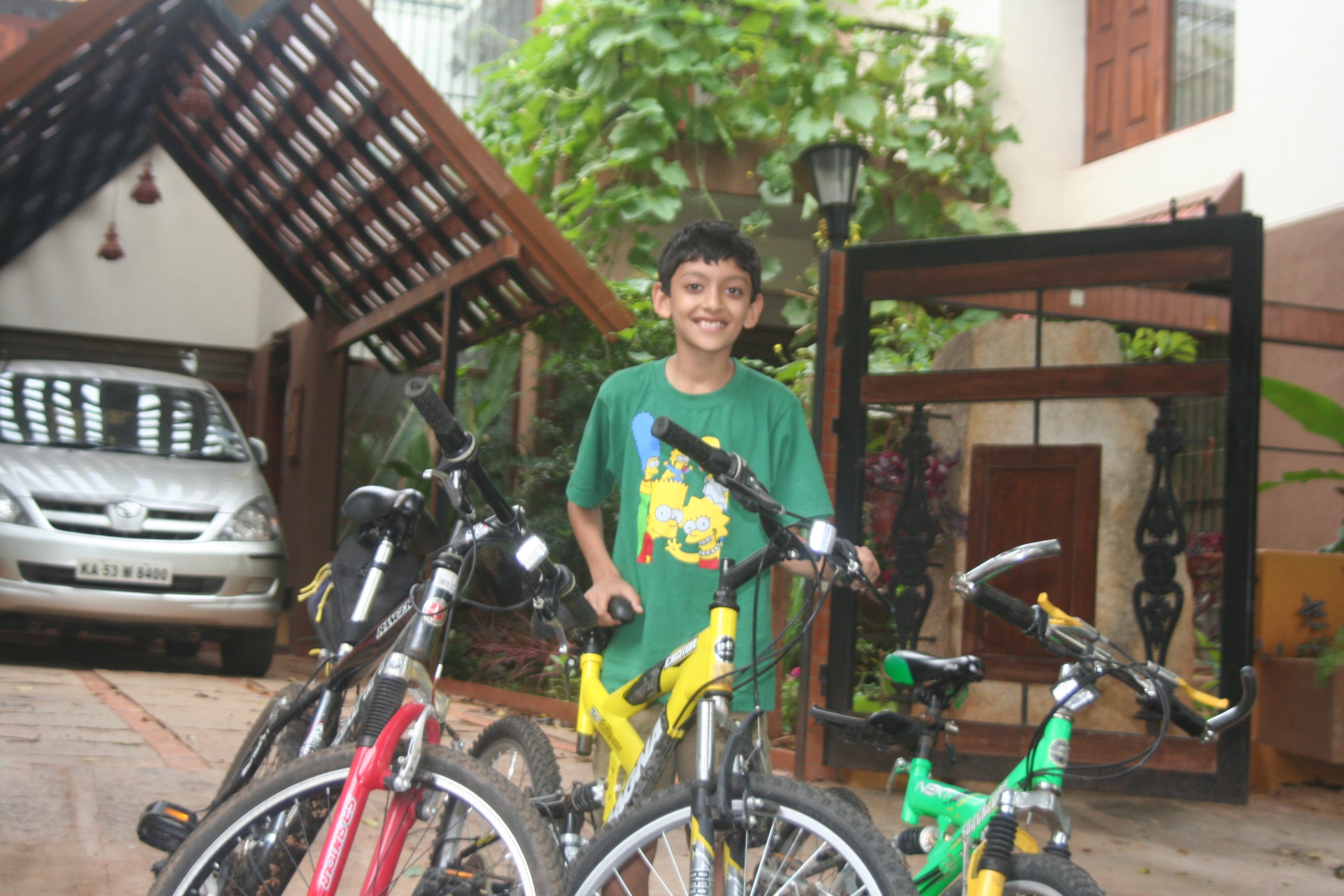 Preferring to walk or cycle to destinations which are within reach, for longer distances, Vallari confesses, she uses either Uber or Ola. Rajesh, on the other hand, is a stickler for the mission.
He mostly prefers walking or cycling and when required, uses public transport.
As part of their green-living, the couple does not rely on contemporary medication at all. A practice their kids follow too.
"We do not pop pills at all. When the body is tired and worn out, the best way is to feed it the right food (raw food) and give it the required rest. It has worked out for us," says Vallari.
While the journey to sustainable living does seem like a difficult one, Rajesh and Vallari's story proves that if you decide to go the extra mile, there is nothing that can stop you from living sustainably. Even if it is in the middle of one of India's busiest metros.
(Edited by Saiqua Sultan) 
Like this story? Or have something to share?
Write to us: contact@thebetterindia.com
Connect with us on Facebook and Twitter.
Tell Us More
We bring stories straight from the heart of India, to inspire millions and create a wave of impact. Our positive movement is growing bigger everyday, and we would love for you to join it.
Please contribute whatever you can, every little penny helps our team in bringing you more stories that support dreams and spread hope.