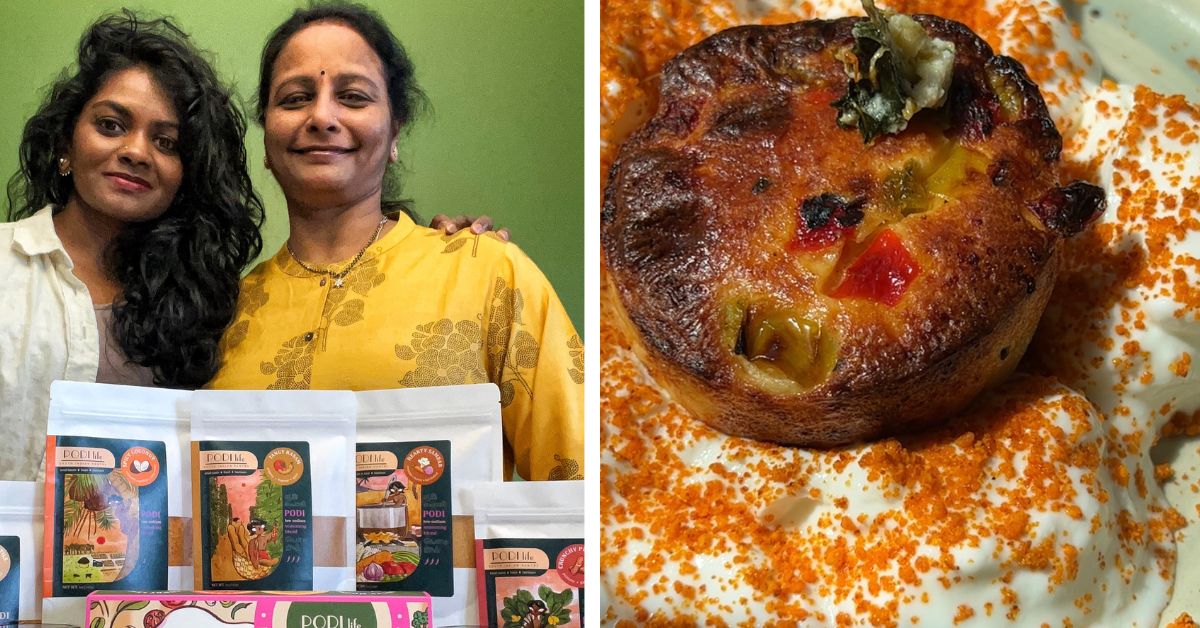 Alak Nanda and her mother Vasavi started Podi Life in Hyderabad to spread the essence of South Indian podis — blended powders and spices — beyond the southern states, and has currently found its customer base in Atlanta.
'Comfort drizzled onto a dish' is how most people would describe their beloved podis. The semi-coarse dry powders have graced many a table, particularly in South India, where it is something of a hero for its sheer simplicity yet ingenuity that it lends to every dish.
Alak Nanda, an engineer who is now 35, says she was one of the many fans of the humble podi. And growing up in Hyderabad, it was a constant on the dining table. Even when the family moved to the United States when Alak Nanda was 12, the podi continued to be a stalwart in their lives, and her mother Vasavi (59) would concoct different recipes.
So, it is no surprise that the mother-daughter duo decided to form a brand out of this mutual love for podis, years later. Podi Life, as the brand name goes, is an ode to the South Asian diaspora and includes a range of podis which have been created by Vasavi and Alak Nanda.
Even as Alak Nanda reveals to The Better India the journey of Podi Life, she says the initiative is after all a reflection of the love that she and her family have towards this seasoning.
"My dad comes from an agricultural background, and we would get a magazine every week while we were in India. Titled 'Annadatta', the magazine was all about how things grew. And my dad, being passionate about this, would immerse himself in it. My mom on the other hand would garden. Understanding where our food came from was an integral part of who I was."
It is interesting how it started.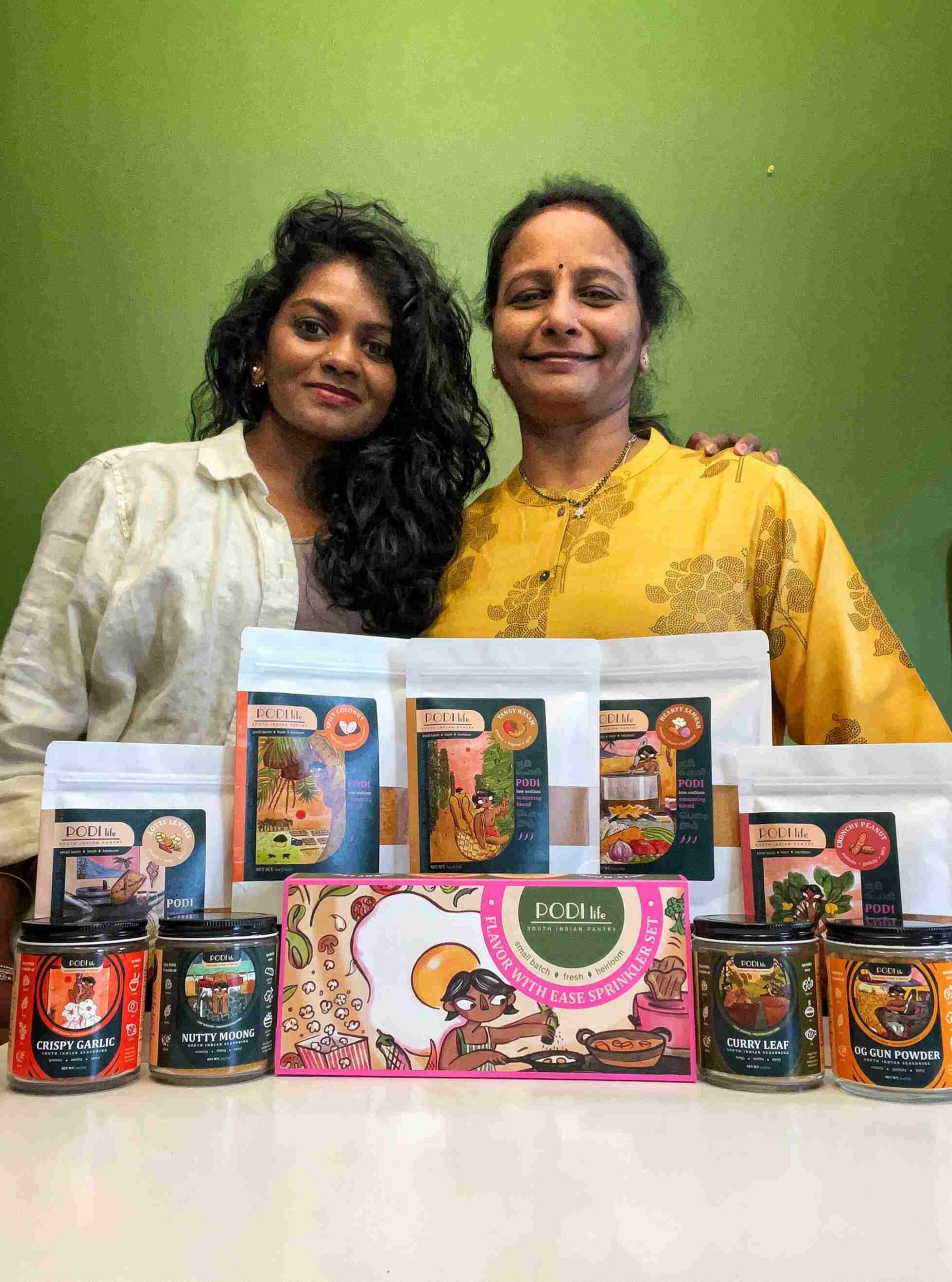 A lockdown, a chat, and an idea
In 2020, right in the middle of the pandemic that was wreaking havoc throughout the world, Alak Nanda found herself in India as part of a job assignment with a solar company in Hyderabad. "I found myself in the same apartment where I had grown up, and my mother was here too. It's strange because the last time I was here, I was a rebellious teenager. It brought back a lot of memories."
She shares how the conversation they ended up having was majorly food-centric. While Vasavi would share her attachments to food and her mother's specialities that she had grown up loving, Alak Nanda would talk about hers. With such conversations, the mother-daughter duo would pass their time, and soon the conversations took a turn.
"My mother began reminiscing how life passes you by. She felt like all her talent had not amounted to much, and there was so much left to do in life." This was when the duo thought of launching a website. They were locked up in the house for hours, and they had an idea and the tech they needed, so it seemed like an optimal time.
For Vasavi, they held a special meaning. "Podis are really special to me because I'm the youngest of six children and I was my mom's sous chef all my childhood. I was very involved in cooking with her and especially remember our times together making podis. They truly embody my time with my mother, and I'm very glad to share the same connection with my daughter."
She goes on to add that one of her favourites, 'nutty moong' holds a particularly special spot in her life. "I remember grinding roasted moong beans in an old-school stone grinder that needed to be rotated; the beans would ground between the two stones. I loved eating this podi with hot rice, kanji and ghee — this meal always reminds me of my amma."
Recounting back to the time, Alak Nanda says that five months after launching the website, they were flooded with orders and requests for more varieties of podis, and for shipping to cities across India.
Ironically, just when their business began booming, it was the time for Vasavi to return to the US, and Alak Nanda was now juggling the various asks of the business on her own. But she says it was liberating to see just how much love the podis were receiving.
"We'd even gotten orders from as far as the Northeast and Himachal! What was cool about what we were doing was that we were making these podis of a quality which was not usually available out of the southern states."
But, with the pandemic's second wave now in full swing, Alak Nanda had to return to the US. Knowing there was such a strong validation that they were receiving for the product, she was sure they would find a market for it in the States as well.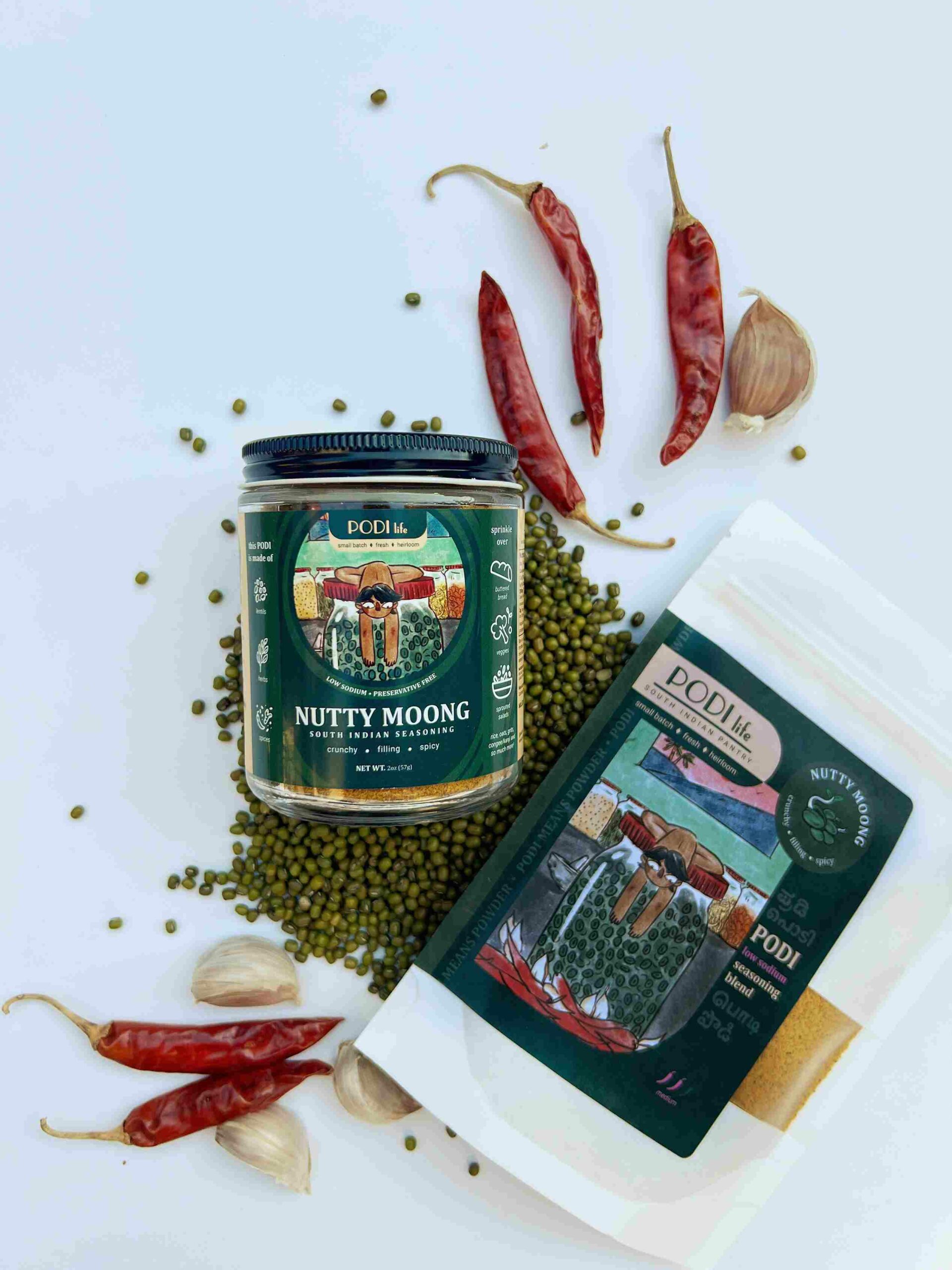 Giving Atlanta a taste of South India
For anyone wondering why the essence of the podi is so captivating, the secret lies in its blend of ingredients. While podis are often confused with their counterparts — sauces — there exists a stark difference between them, beginning with their consistency. Podis are powdered forms of ground lentils — such as split Bengal gram, black gram, sesame seeds, curry leaves, and spices like chilli, black pepper, and cumin.
As culinary history tells it, the podi dates back to the Vijayanagar dynasty, a South Indian royal family that was dominant from 1336 AD to 1565 AD. As the empire was located on the banks of the Tungabhadra river, which is in present-day Karnataka, the podi too spread in these regions and is popular in central and northern parts of Tamil Nadu, Andhra Pradesh, Telangana and Karnataka.
Usually consumed with rice or sprinkled over a dish, the podi is a flavour bomb in itself, arguably even able to carry the weight of the whole dish on its shoulders.
It was this fact that Alak Nanda wanted to propagate through their range of podis at Podi Life. So when she made a move back to the US in 2021, she launched the brand there, but she emphasises there was a lot of education that was needed while telling people about the brand.
"People in Atlanta were not familiar with lentil and nut-based seasoning. We did various branding exercises to bring the ethos of each podi to the fore."
Today, through its collaborations, Podi Life tells a story of not just its range of products but also the relationships that people share with podi in South India, of the culinary richness this one seasoning can bring about on the dining table.
She says it is fascinating to watch Atlanta fall in love with its eponymous dish, and more heart-rendering when people there share that they heard about the brand from friends in India. "What I find beautiful and heartwarming is when people tell me that their kid, who hasn't lived in India, knows what podis are."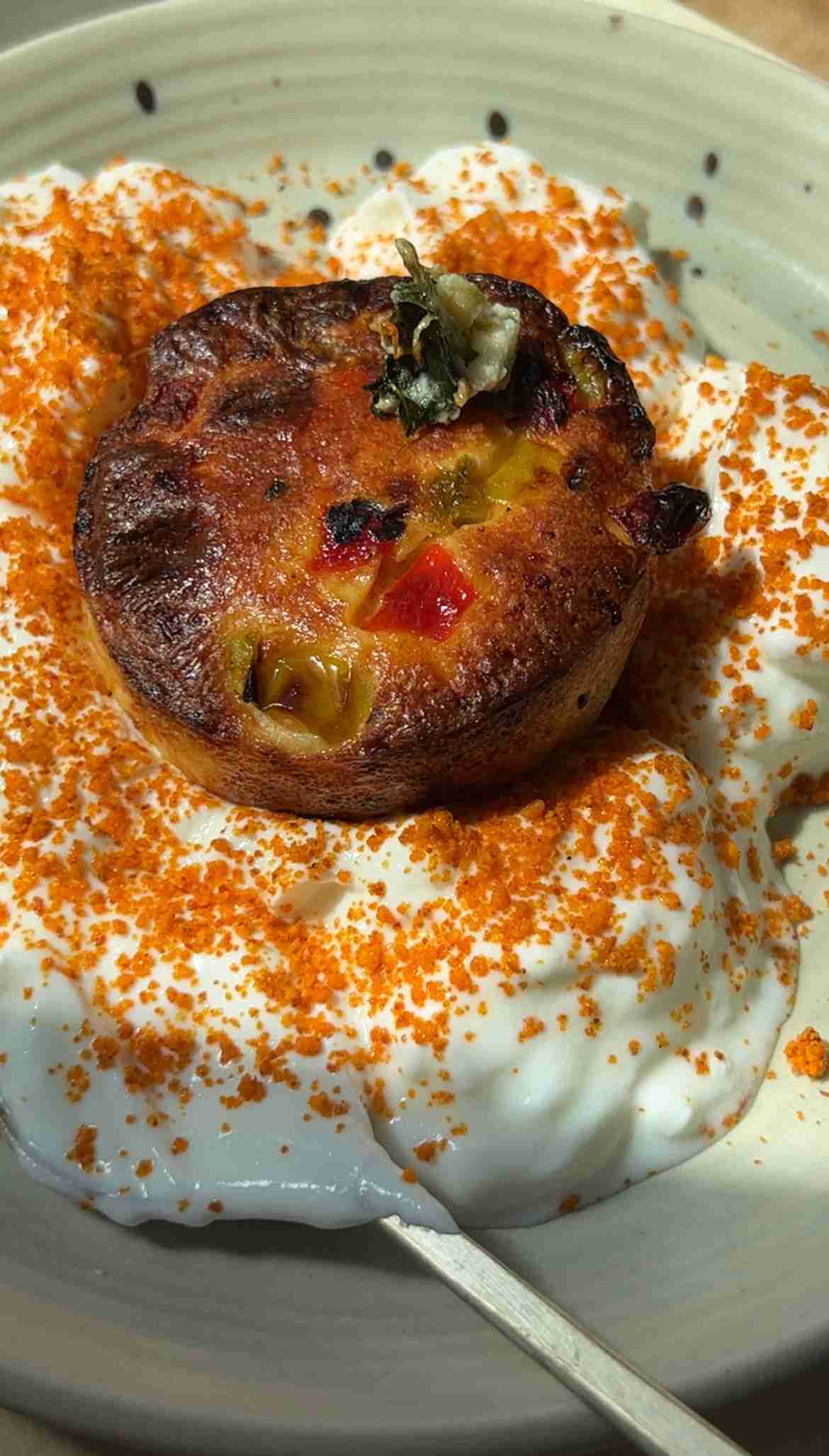 A South Indian pantry in the works
Alak Nanda shares that while they could have termed the brand a South Indian seasoning brand, they wanted to stick to the roots from where it originated. "There is massive nostalgia behind it. To accompany it, there is also a massive surprise as people find it an incredible way of utilising lentils. One of our customers bought twenty samples for her friends at Christmas!"
While Podi Life ships throughout the United States at the moment, Alak Nanda shares that they see around 200 orders a month.
She further shares they are in the process of curating a form of South Indian pantry, complete with podis and a "few other special typical South Indian items".
But even as they expand their range of podis, Vasavi says the garlic podi continues to be a hit. "It is truly versatile, requiring 10 ingredients. We don't use garlic powder, we actually use fresh garlic and layer it with dry coconut/copra, curry leaves, and a wide variety of spices, making it full of incredible flavour. It also smells great."
She continues, "I use it every day in my dry vegetable sautées, in curries, in dal. My daughter uses it to even flavour noodles, roast meat/fish and sandwiches. It's also special because we first made it after our first few customers in India requested it; we had over 50+ requests for it."
One of the customers, Shruthi Hamsanathan, who ordered from the Podi Life, says, "The gunpowder and spicy garlic samplers were too good! The curry leaf powder is fresh and adds distinct savouriness. Sambhar and rasam powders are good as well. Overall, for folks who want to try out different flavours of South India, this is a one-stop kit that adds versatility to your cooking."
As the mother-daughter duo spread the fascination for podis in the United States, they are proud of recreating the same magic they grew up with, a timeless tale whose spice has gained love across generations.
Edited by Pranita Bhat
We bring stories straight from the heart of India, to inspire millions and create a wave of impact. Our positive movement is growing bigger everyday, and we would love for you to join it.
Please contribute whatever you can, every little penny helps our team in bringing you more stories that support dreams and spread hope.
Tell Us More