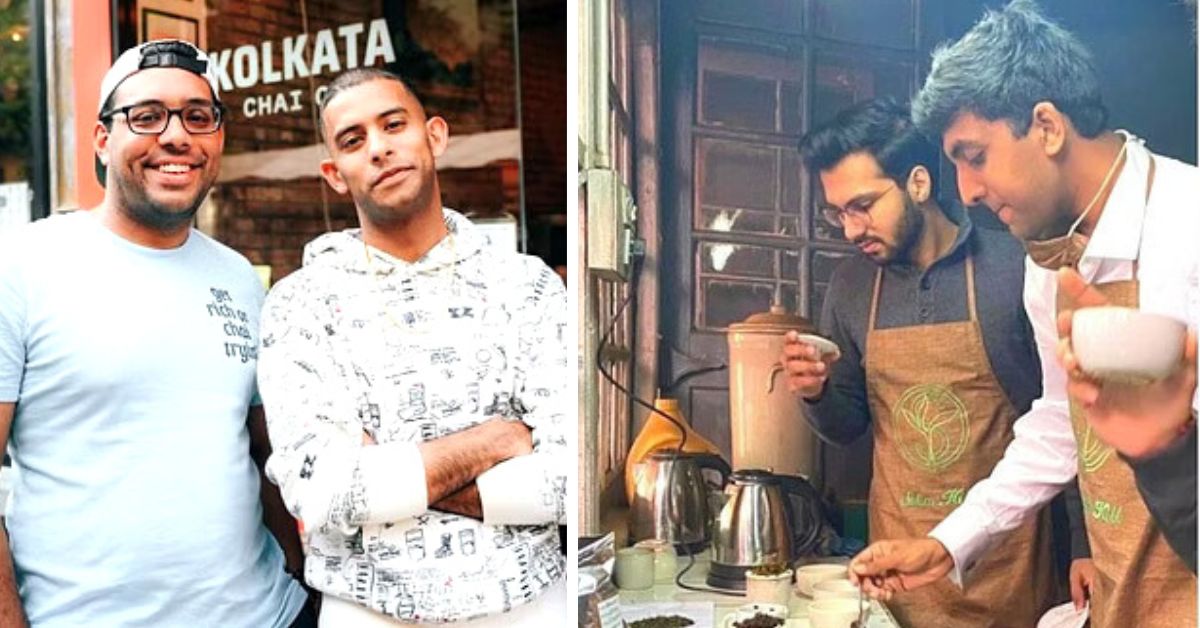 Here are the fascinating origin stories of 9 must try artisanal tea brands that not only champion the diversity and nuances of tea from across India, but also show us how magic brews in the most unlikely circumstances.
You may be familiar with the most popular story of the origin of tea — that it was discovered accidentally when the father of medicine, Shen Nong, was picking leaves in the forest for one of his experiments. As a pot of water boiled, a few leaves fell into it, and the drink was magical, as Shen discovered.
While the Chinese have long since associated tea with its medicinal benefits, the beverage is celebrated in cultures around the world for its simplicity. In India, a cup of chai has many roles — a welcome drink for guests, a mid-day beverage, and, when brewed with ginger and spices, a remedy for a nasty cold. In many ways, it has also been the tie that binds Indian families together.
While few things bring joy like good old ghar ki chai, there's no denying that the seemingly simple beverage has many avatars. We found eight brands that not only champion the diversity and nuances of the beverage, but also show us how magic brews in the most unlikely circumstances.
1. Dorje Teas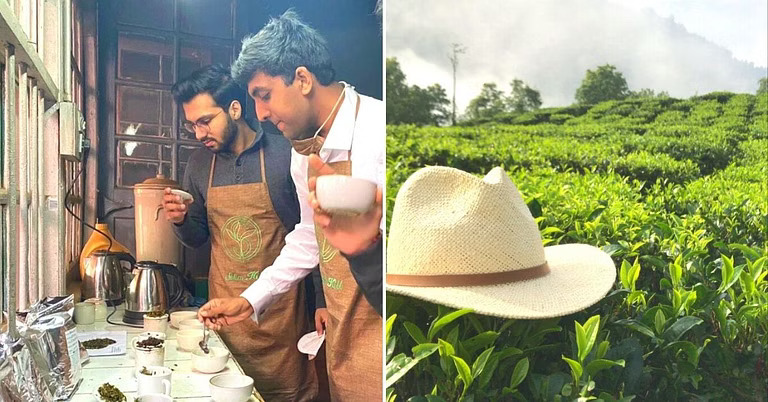 Run by 23-year-old Sparsh Agarwal, the artisanal tea comes from the 150-year-old Selim Hill Tea Garden spread across a vast 973 acres. When COVID-19 brought a sudden halt to business, Sparsh and his friends revived his family's tea garden through a unique subscription model — bringing an entire year's worth of seasonal flavours of Darjeeling tea to your doorstep.
Dorje Teas, they decided, would be a brand that would focus on bridging the gaps in the Darjeeling tea industry, one of which was the problem of low sales of monsoon and autumn flushes of tea.
These flushes often did not find buyers, but Dorje Teas ensures that through the subscription model, customers can avail of all four flushes of teas at premium quality and affordable rates.
Buy here.
2. Kolkata Chai Co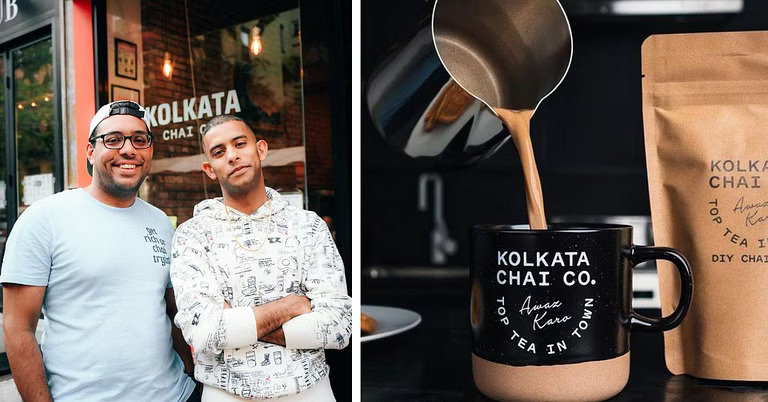 In an interview with The Better India, one of the brothers behind the startup reminisces how through the growing up years they'd fallen in love with Kolkata, their hometown.
"We often joked about how the streetwallahs of Kolkata possessed almost magical skills. We were almost certain that these vendors had special sauces and spices that they told no one about," was what Ani Sanyal grew up thinking.
So when they moved across the world to Massachusetts, they dearly missed all things Kolkata, especially the chai. This, Ayan says, was because "authentic Indian tea was difficult to find on the streets of America, with cafes there being known for serving westernised versions."
So, the brothers decided to give the United States a taste of chai with their brand the Kolkata Chai Co, which ensures "culture and traditions are represented accurately and honestly" through its blends of masala chai, premixes and more.
3. Gardner Street Tea
Rashi Sanghvi discovered she was in love with chai during a trip to Turkey.
While she harboured a desire to start a brand, she figured there were gaps to address. It dawned on her that while the Indian market was making a shift to 'healthier' teas such as green tea, they were compromising on quality by choosing brands that did not exactly pride themselves on authentic quality.
Rashi realised that the fault wasn't only in the quality of the teas, but also in the teabags, which were often bleached or opaque, rendering the product inside useless. So, even when people thought they were making a switch to "healthier" alternatives of tea, the case wasn't always so.
With a plan to introduce an experimental tea brand that would blend the best quality leaves with fruits, flowers and herbs, Rashi launched Gardner Street Tea.
Their signature collection includes Berry Good, Chinese Whispers, Flower Power, Lemon Aid, and Moroccan Mint.
4. No. 3 Clive Road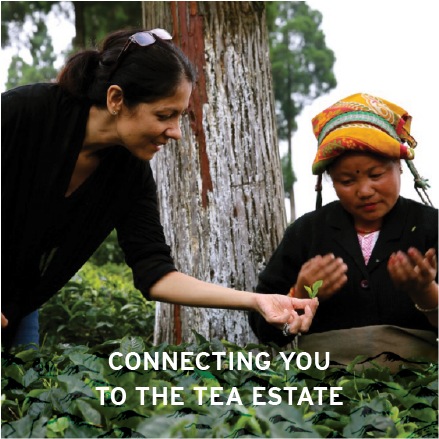 India's synonymy with chai is well known, but apart from a few local brands, tea from here isn't recognised globally. This thought fuelled Radhika Chopra from Delhi to launch No. 3 Clive Road, a name that was an ode to her father's birthplace in Delhi.
But as she discovered with time, the hardest part about launching a tea brand in India was getting people to sway from their usual homemade tea and try these unique blends, a feat that she has mastered over the years.
Their range of teas comprises Wildflower Green tea, the Jaipur blend, Jodhpur blend, and even a mystery blend that boasts of vanilla, juniper berries and ginger, and these are shipped worldwide today.
Buy here.
5. Tea Trunk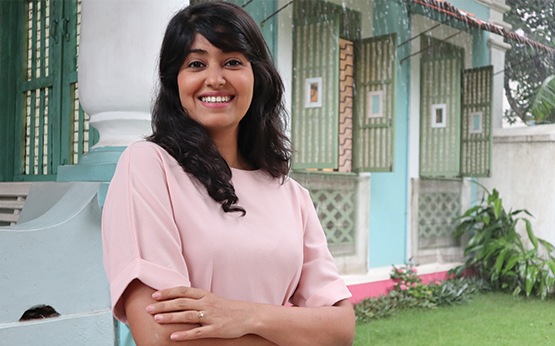 It was a curious story that led tea sommelier Snigdha Manchanda to launch Tea Trunk in 2013. Through her growing up years, a vintage trunk in her room was perpetually filled with exotic teas from different lands — all gifts by relatives and friends.
So, in 2011, with a passion to be an entrepreneur and a trunk of 100 rare teas, Snigdha enrolled herself into a professional tea school in Sri Lanka where she studied under the guidance of Japanese tea master, Nao Kumekawa. The rest as they say is history.
Tea Trunk sources the leaves directly from farmers, crafts teas in small batches to avoid spoilage, and classifies its teas according to the condition people are looking to get help with; hormonal imbalances, detox, throat concerns, etc.
Buy here.
6. The Hillcart Tales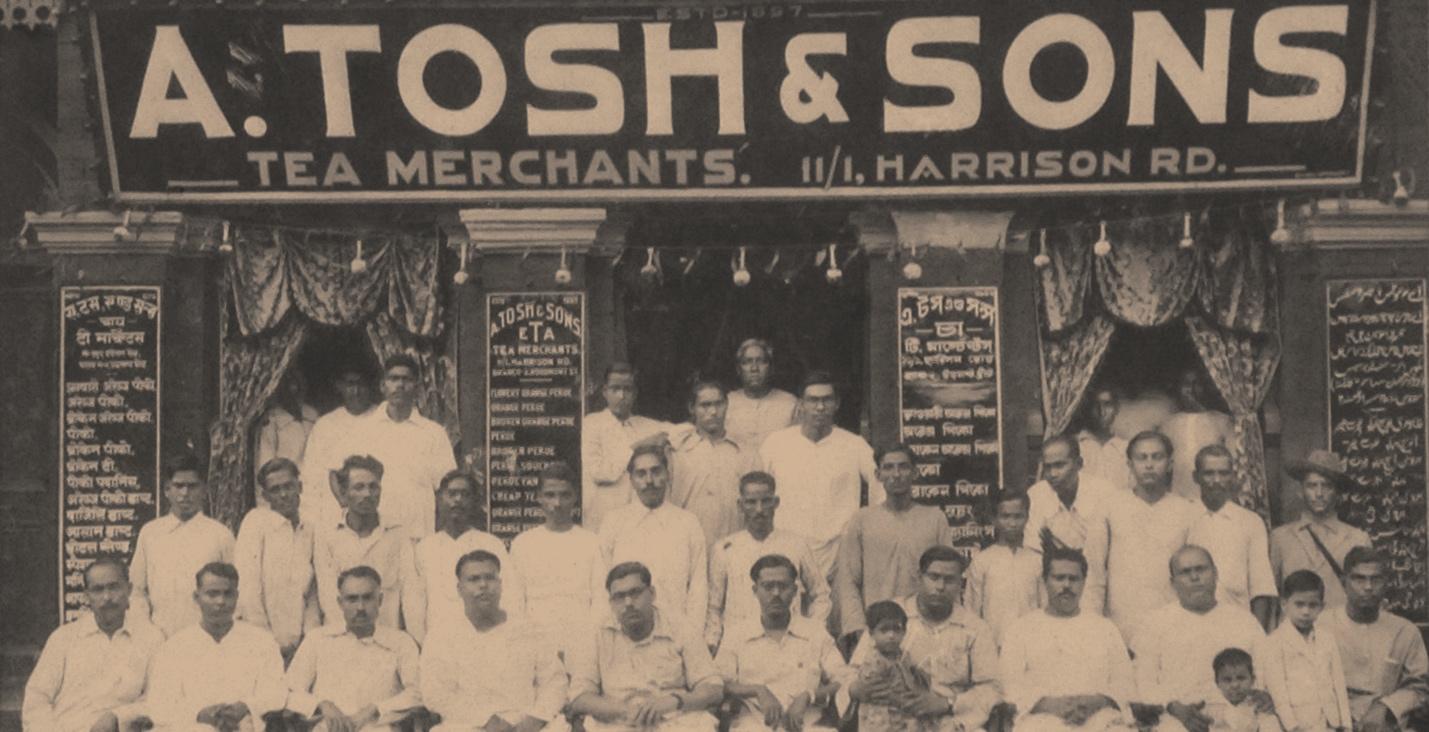 The artisanal tea brand was born in the 1800s, helmed by a man named Ashutosh Ghosh, then a civil contractor. During a trip across the North, Ghosh visited tea gardens that left him so fascinated that he soon took on the role of purchasing agent for Harrison & Crossfield, one of the largest tea houses of the time.
After setting up an outlet on Harrison Road, Calcutta (Kolkata), he began sourcing and blending teas. Hillcart Tales has been in existence for over 120 years now, and as the brand boasts, they continue to be picky with the quality of the leaves.
From the simplest flavours like Ginger-Lemon, Green, and Darjeeling Long Leaf tea to the sweet and buttery Assam Ambrosia, vibrant Blood Orange, and soothing Magic Dusk tea, this centuries old venture has carried into the fourth generation today, and continues Ghosh's legacy.
Buy here.
7. Chai Diaries
Inspiration finds you in the strangest of ways, and this holds true for Ami Bhansali, the founder of Chai Diaries.
While her family's tea gardens in South India were blooming, Ami was pursuing a course at New York Business School in 2010. During one college project where they were required to brainstorm on a business model, she thought a chai venture seemed like the perfect idea. How fascinating would it be to use her degree knowledge and couple it with her own love for tea and brews? That's how Chai Diaries was launched in 2011.
"At the end of the day, we sell tea—fresh, delicious camellia sinensis leaves blended with fruits and botanicals. We realise we're not selling the pathway to world peace, but we are selling just a sliver of that," she writes on her website.
8. Aromica Tea
Assam entrepreneur Ranjit Baruah's work in a tea company meant various postings across tea estates in India. These visits also highlighted a ground reality — that the growers rarely had any proper channels for selling their high-quality organic tea.
With the vision to empower these farmers, Ranjit and his wife Dolly Sharma Baruah brought them under one umbrella – Aromica Tea, a brand launched in October 2018, through which they began sourcing organic tea and began making flavoured tea blends.
Under their banner, they have launched over 26 blends of different types of handcrafted teas, sourced over 1,500 kg of tea from around 250 tea growers in a year, and sold over 450 units of their products in a month. 
Their hit favourites continue to be tulsi green tea, mint green tea, lemongrass ginger green tea, exotic green tea, and blooming tea, as well as unique blends like blue pea tea using the blue pea flower, the fiery tea made using bhut jolokia (one of the hottest chillies in the world), Valentine tea which contains strawberry, rose petal, dark chocolate chips, and more. 
9. Tulsi Tea 
The brand had humble beginnings in the form of a 'kirana' (grocery) shop in Gujarat's Amreli district. As the 44-year-old Haresh Kathrotiya recounts, their provisions store, started in 1981, was a space for locals to avail of everything ranging from grocery items to daily essentials to tea powders.
Eight-year-old Haresh would sit at the store tending to customers. However in 1997, while he was studying in Rajkot, a medical emergency in the family meant he had to leave his degree and go back to the family business. This was when he had an idea.
"I wanted to do something different, and since our teas were our pride, we thought of starting a tea business," he says.
So, since 1999, Tulsi Tea has been giving Gujarat a taste of its chai patti, growing over time by expanding the business with delivery vans and machines. "When people taste our teas, they understand why they are different from the rest. The colour and the aroma are all unique," adds Haresh.
With 300 distributors, 60,000 retail outlets and 40 orders every month, Tulsi Tea is now a 200 crore turnover business and as Haresh says, "the USP has always been 'consistency'".
Edited by Divya Sethu and Pranita Bhat
We bring stories straight from the heart of India, to inspire millions and create a wave of impact. Our positive movement is growing bigger everyday, and we would love for you to join it.
Please contribute whatever you can, every little penny helps our team in bringing you more stories that support dreams and spread hope.
Tell Us More