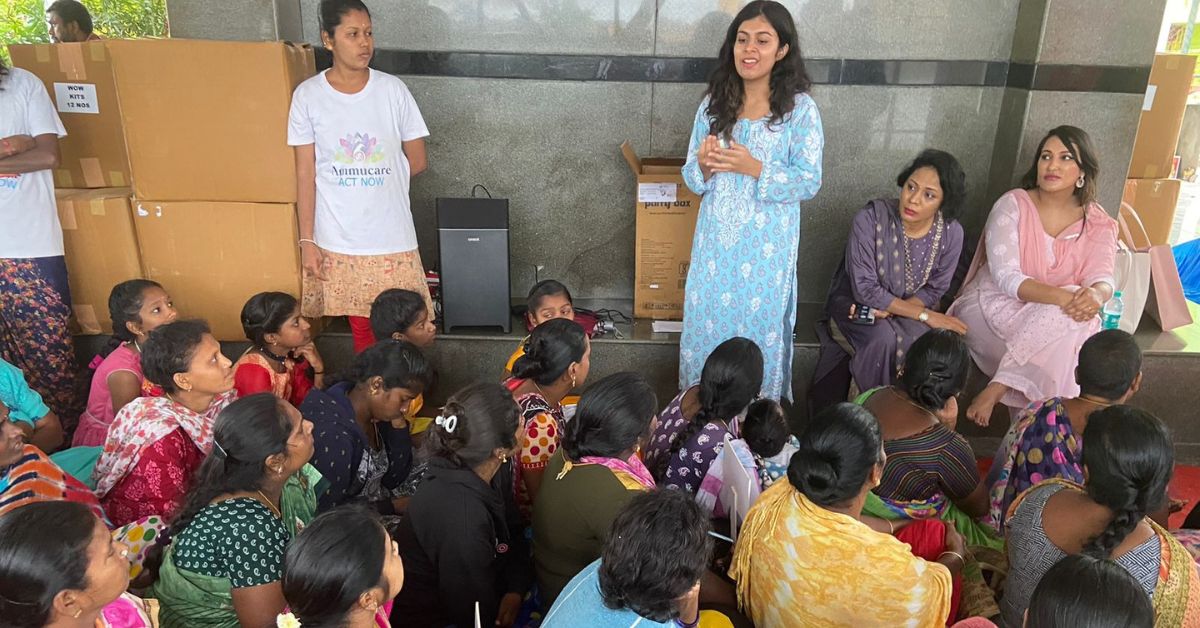 Bengaluru student Anaya Jethanandani launched FINWIN to help domestic workers and women from low-income households understand the basics of handling their own finances. Here's a look at how this has shaped hundreds of lives.
Anaya Jethanandani's schedule is unlike that of most kids her age. The Class 11 student of Bengaluru's Indus International School describes her upcoming weekends as "hectic", owing to the slew of workshops that she is set to host for women across the city in an attempt to make them adept at handling their finances.
What propelled the 17-year-old in this direction? Witnessing an incident firsthand, she says.
It all started in April 2021, when Anaya's cook came to work one day in tears.
"On probing why she was so upset, she said her husband was dominating her. He controlled her finances and what she did with the money, even though she was the only breadwinner in the family. She did not have any say," says Anaya.
She adds that to top this off, the husband wouldn't set aside money for their two school-going sons, instead keeping all for himself and his alcoholic needs.
This triggered Anaya, who says, "Coming from a privileged background, I have seen financial equality. Hearing this story was a cultural shock and I decided to do some research on the subject and speak to people who knew better."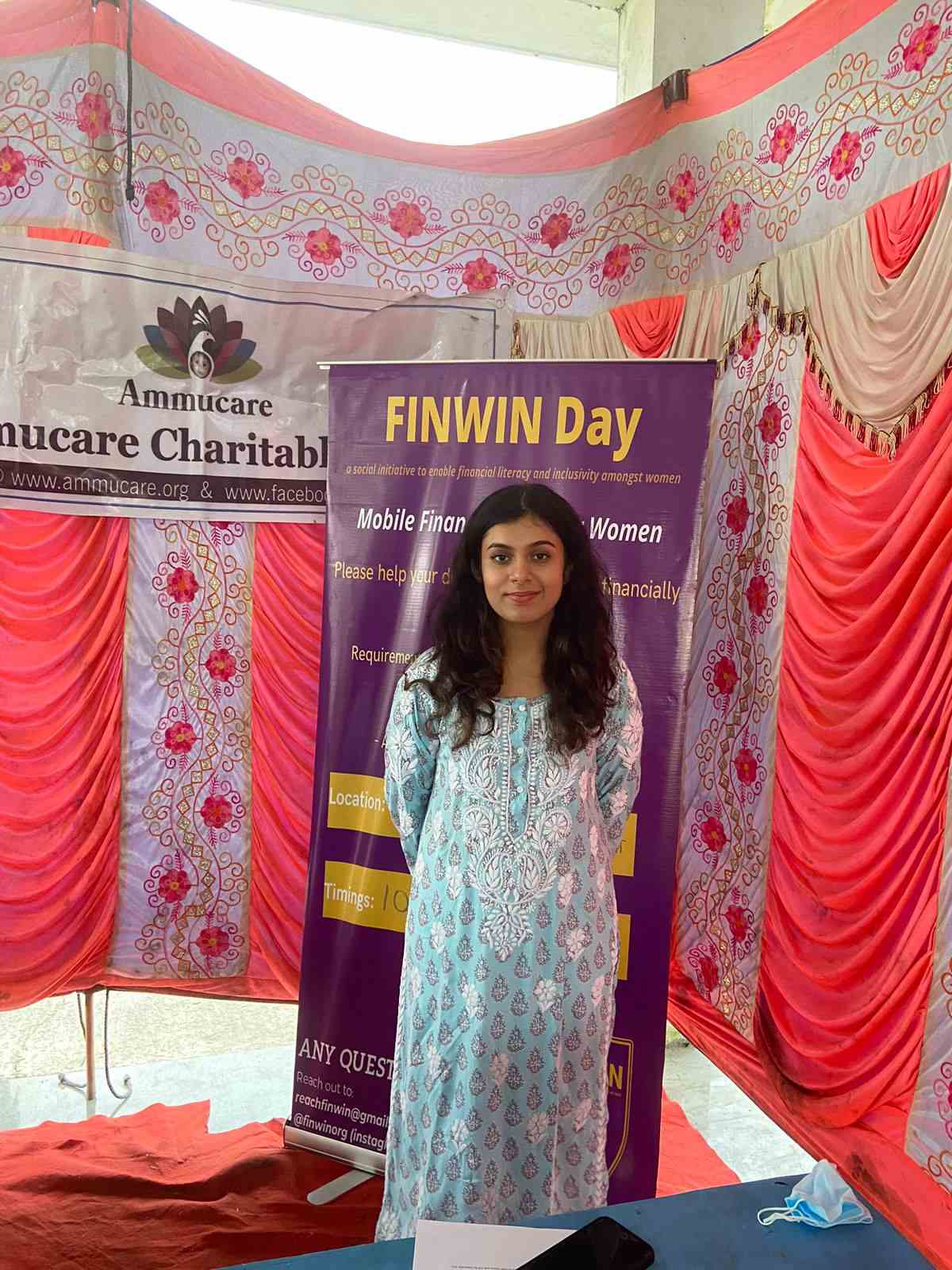 FINWIN: A young girl's attempt to bridge the gender gap in finance
When Anaya started off, she did it with the intent of simply helping women who were suppressed by their husbands and not adept at financial independence.
"I was keen on getting insights from the lower socio-economic strata, but this was during the pandemic, which posed hurdles. So, I used the time to instead upskill on financial literacy, whilst speaking to various experts in the field and some of my parents' friends who could shed more light on financial topics," she adds.
"I even did a course on the basics of financial literacy for women. I learnt a lot through this, and was now brimming with knowledge that I wanted to share with other women who may not have access to these resources," notes Anaya, adding that this thought eventually led to her establishing FINWIN in July 2021.
But, there was a lot of groundwork that awaited her.
"I did a pilot study in August 2021, wherein I spoke to 15 women domestic workers from my society who had stories similar to Anita's — of feeling out of control with their own hard-earned money. My goal was to understand where they were placed when it came to financial independence, whether they had bank accounts, control over the way they spent their money, or if their husbands or fathers handled their finances. At the end of this study, I had my answer — the problem was very prevalent," she says.
With this understanding, Anaya's desire to do something to help the women was fuelled. She says FINWIN is spearheaded by two focal points.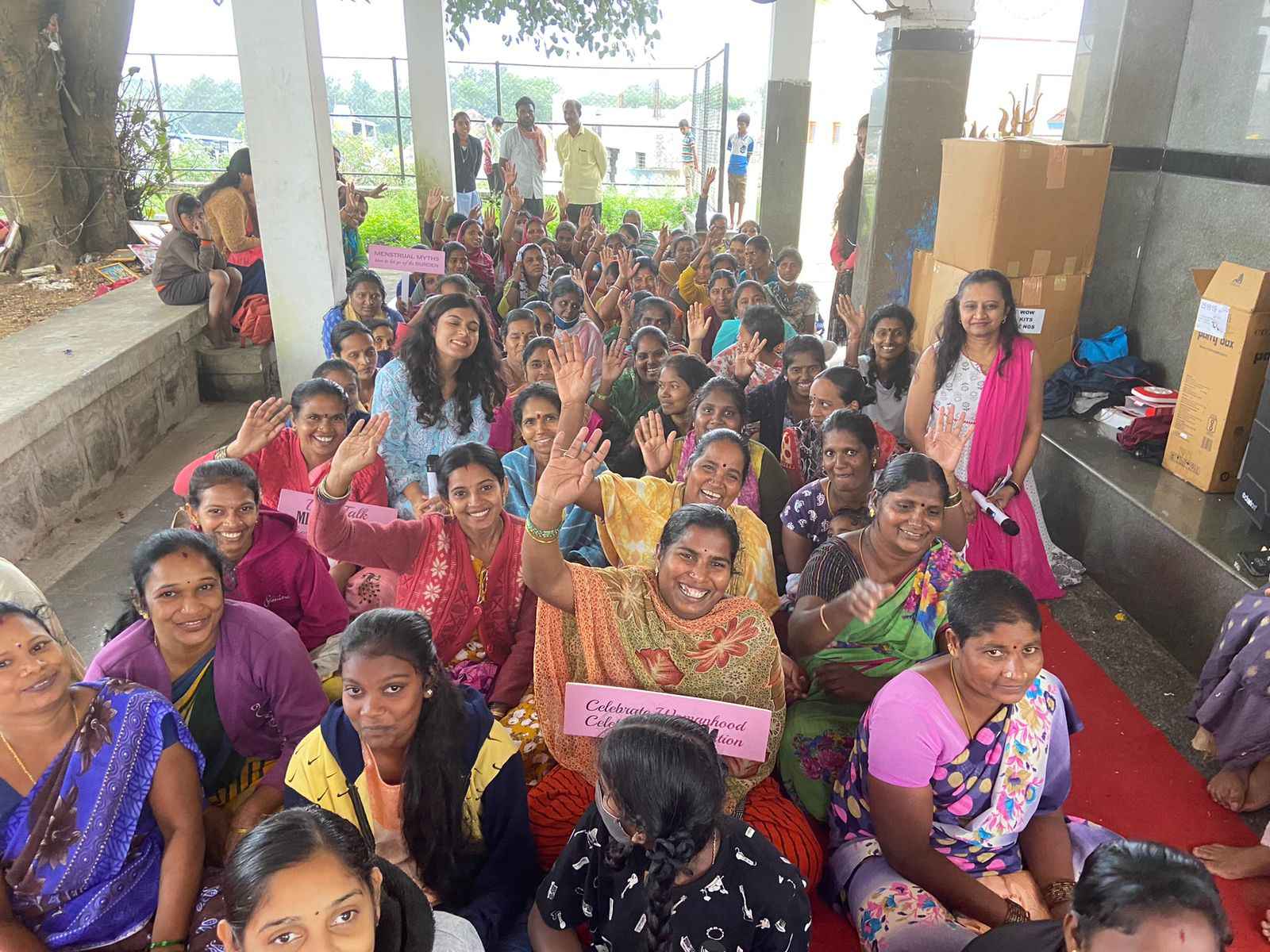 "People should be financially literate and financially included."
As part of the former, Anaya conducts financial literacy workshops wherein she guides the women with tracking their expenses, budgeting according to the 50:30:20 method, prioritising where to cut down and where to spend, and how to beware of different frauds and scams.
As part of the financial inclusion, the women are guided with applying for government schemes like the Pradhan Mantri Jan Dan Yojana, and how to open bank accounts. She also organises mobile clinics, wherein she collaborates with different banks.
"For instance, we collaborated with the IndusInd Bank, for which officials came to my society and we had set up booths for them. We invited all women from the community who wished to increase their financial independence to come to these clinics and open bank accounts."
At the end of this session, says Anaya, 60 women had their own bank accounts.
Ripples of impact
Malti, one of the domestic workers in Anaya's society, has been a part of the FINWIN workshops. She says she never had a bank account until today. "Whenever I tried opening an account, they would always ask for so many documents and say this account will take very long to open. They would send me away saying kits are not in stock, and to come next month."
But Anaya's workshop was when it all changed for Malti.
"Here in Anaya's camp, they opened my account with my Aadhar card and she also activated my Google Pay [mobile payment service] in 30 minutes. Now all madams transfer salaries to my account. I'm able to save for my children and I plan to put my elder son in an English medium hostel to study," she says.
Jurmania, a girl who works as a nanny, says her favourite part of the workshop was learning about the 50:30:20 rule.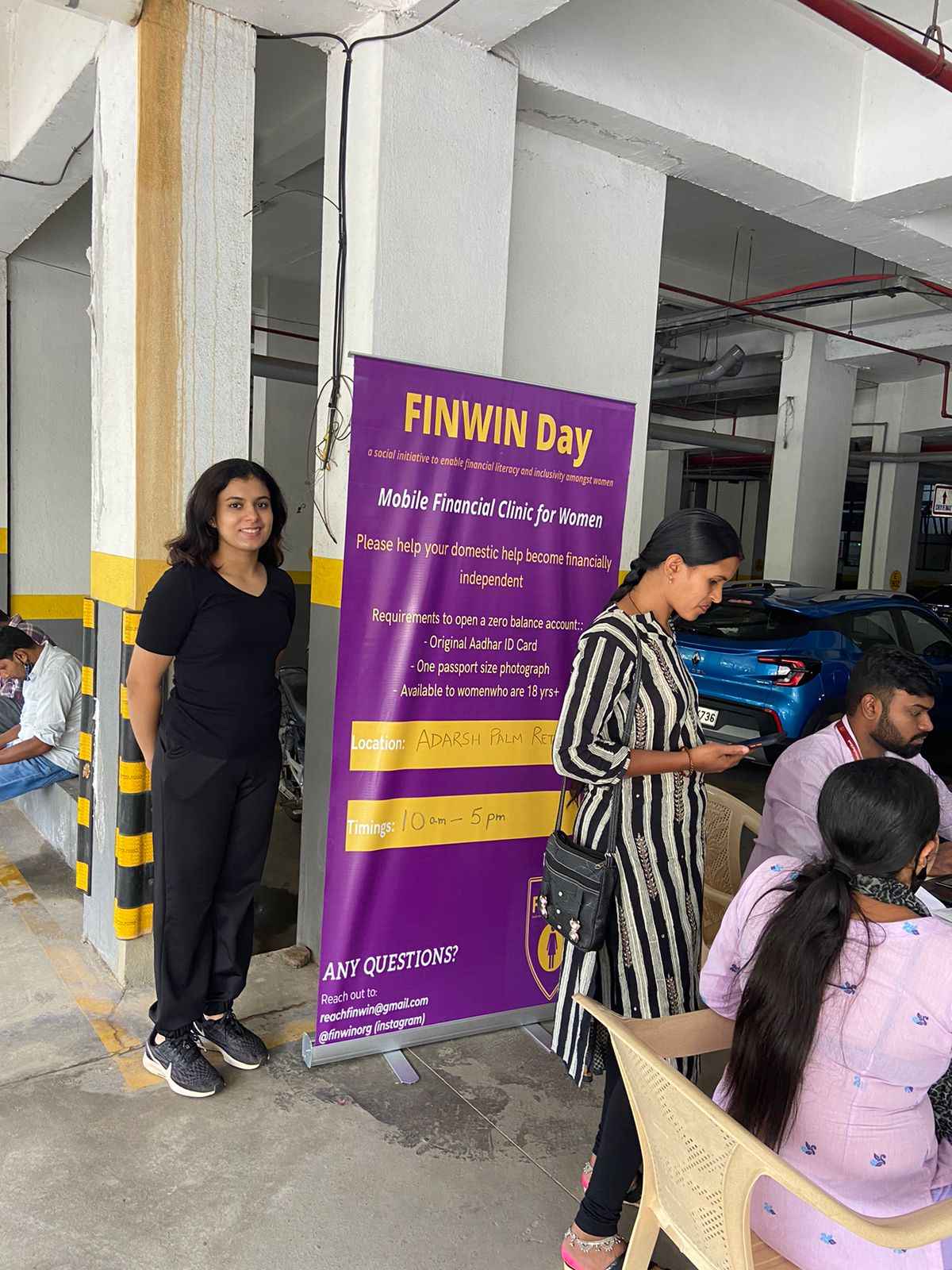 "I have been able to shop and buy things we need for my family. We bought a tractor back in the village and I now pay EMI of Rs 5,000 every month. Opening a bank account has enabled me to avail government schemes. When I went to my village for Christmas and told the bank there about these schemes, they agreed and offered me the benefits. I had taken the paper that Anaya had given me on the scheme," she says.
Until today, Anaya says that 750 women have been trained in financial literacy and inclusion. These women come from areas around Bengaluru such as Sarjapur and Jainagar.
"We have created bank accounts successfully for 200 women and have had 15 workshops in slums. The women don't pay a fee. FINWIN is a not-for-profit venture," says Anaya. The workshops are scheduled for weekends and last for around two hours per day.
A major challenge, she says, is that when it comes to opening bank accounts for women, the verification often fails.
"This is because most of them have their husband's or father's phone number linked to their Aadhar cards." To navigate this, Anaya then helps these women with updating their phone numbers in the bank.
The initiative even went on to win the prestigious MYP Student Innovators Grant, offered by the IB (International Baccalaureate) in collaboration with Ashoka.org. But for Anaya, the accolades and the acclaim are secondary.
"I do what I do because I believe it is a great cause and I want to make a difference," she emphasises.
Edited by Divya Sethu
We bring stories straight from the heart of India, to inspire millions and create a wave of impact. Our positive movement is growing bigger everyday, and we would love for you to join it.
Please contribute whatever you can, every little penny helps our team in bringing you more stories that support dreams and spread hope.