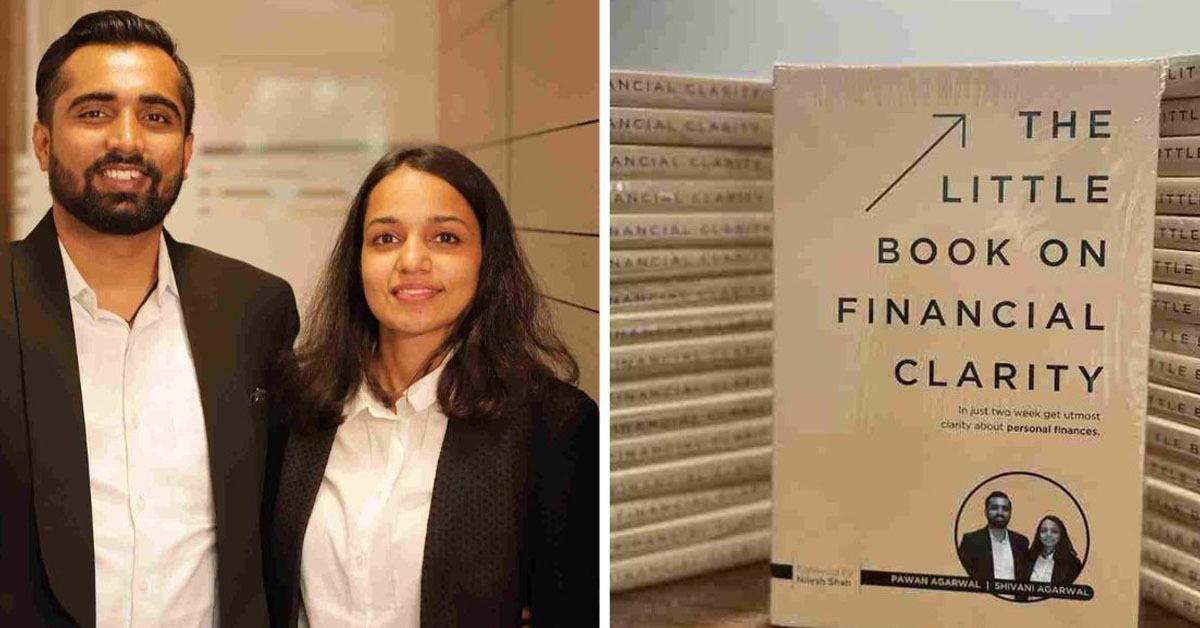 Couple and co-authors Shivani and Pawan Agarwal share how people in relationships can manage their personal finances in a smart and hassle-free way.
This article is part of The Better India's series #EarnYourIndependence, with which we celebrate Indians achieving financial freedom in innovative ways.
When Pawan and Shivani Agarwal were first introduced to each other by their families, they had very little in common.
Pawan, a second-generation businessman from Kolkata and Jhansi-born Shivani, who worked in the field of education, came from diverse professional backgrounds, but eventually hit it off well. Soon, marriage plans were in the works.
During their courtship period, the two would share a lot about their respective work. Around a year into seeing each other, Shivani was struck by a thought one day.
"I didn't know anything about finances or investments," she recounts to The Better India.
She adds that this was ironic, since she had been financially self-sufficient for years. "The realisation was a wake-up call for me, as even though I was earning, I did not have any financial goals."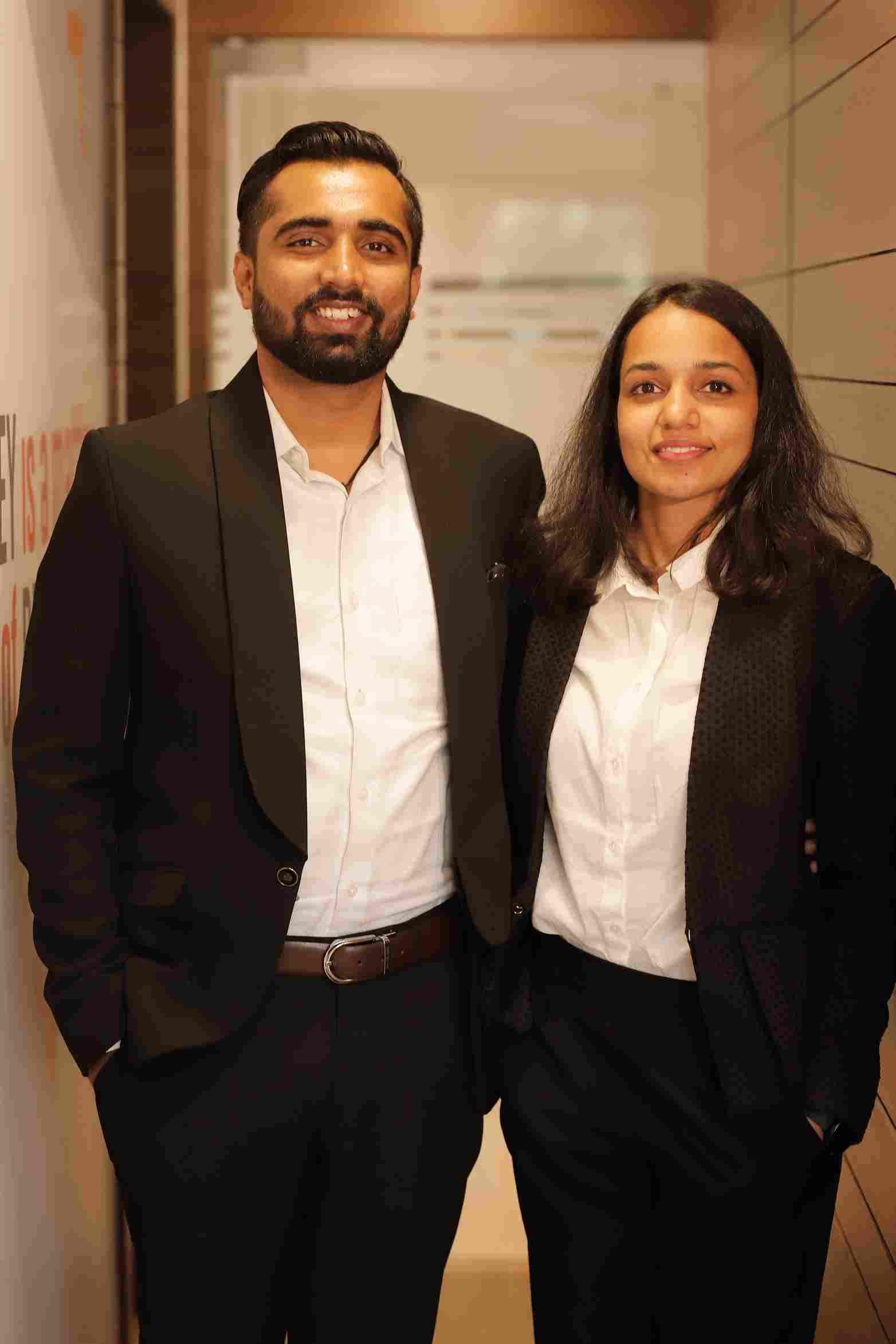 Financial independence: A dream for many young women
When Shivani shared this dilemma with Pawan, he was intrigued, but not surprised. Having been in the finance sector for years, he had made a similar observation.
"I've come across so many working women who were not very well aware of how to manage their finances. Despite earning well, they were not financially independent," says Pawan.
The two were now united by a common fire, a zeal to find a solution to Shivani's problem, and in turn, pave the way for women all over to get an understanding of their finances. The duo came to the consensus that bringing out a book in this regard would make for an interesting read, as people would be able to refer to it time and again.
Thus, unknowingly, the courtship period turned into the drafting phase of 'The Little Book on Financial Clarity', which was published in February 2022. Interestingly, the book release happened at their wedding, right after the baarat.
"This is not one of the regular personal finance books that overwhelm you with plenty of advice," says Pawan.
Instead, what sets it apart is that at each step of the book, there is a concrete activity and an action plan to follow. "It is a complete package to understand where you are, find where you want to go, what you need to reach your destination and some suggestions to help you reach there," says Shivani, explaining that you can think of it as a workbook that you can fill in 11 days, with each day focusing on one aspect of your finances.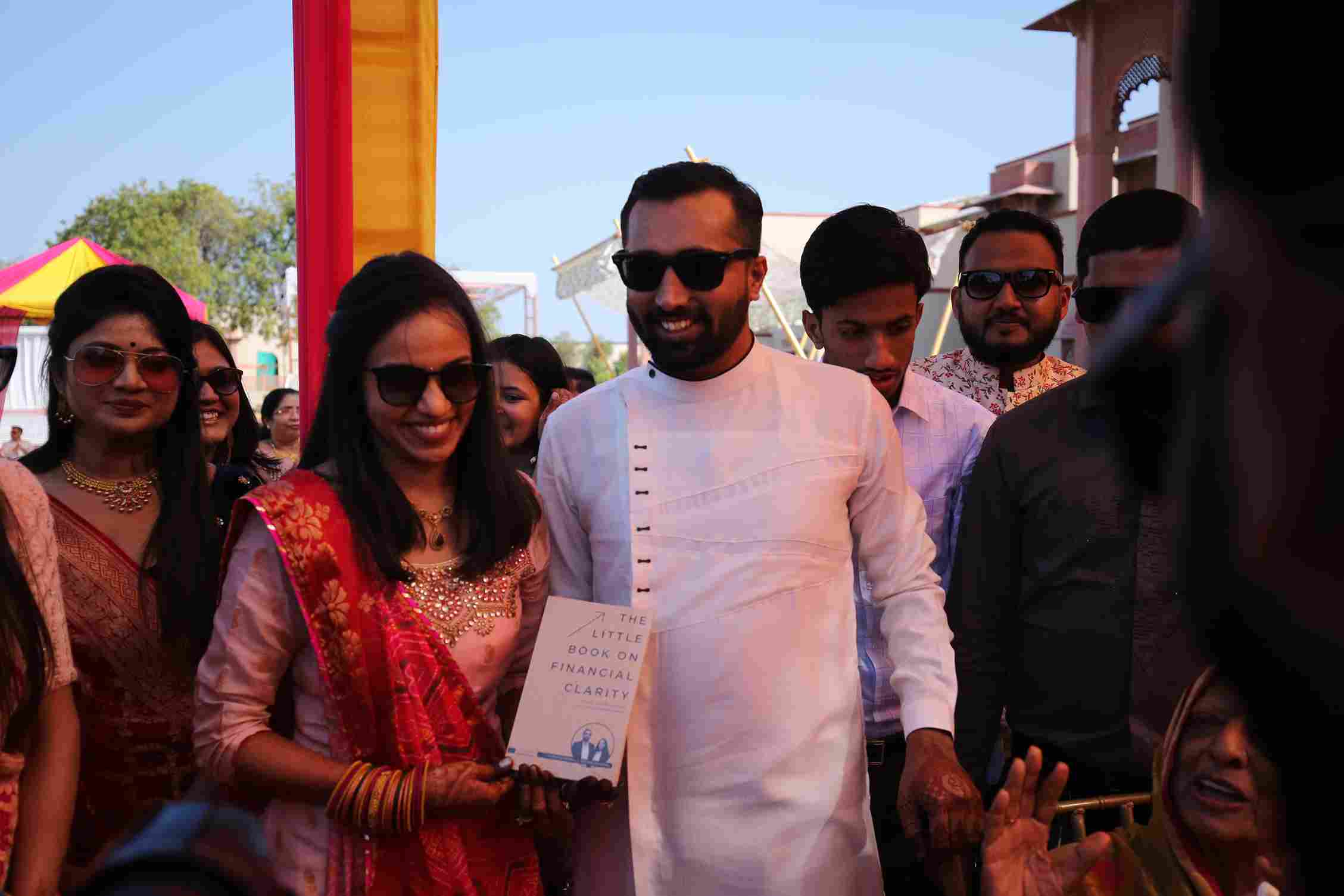 What makes the book unique is that it has inputs from both Pawan, who has a firm grounding in matters of finance, as well as Shivani, who herself started off as a novice. The two elaborate on what makes for strong financial bonding between couples.
The 10 steps towards personal finance
Discuss your demons
One of the most important things, says Pawan, is fully disclosing your financial situation to your significant other.
"It may be uncomfortable, but it's a must." Speaking about outstanding debts, loans, income sources, investments, or other financial assets or obligations is critical to a good relationship, he adds.
Understand your partner's money mindset
Were your partner's parents frugal or big spenders? Did your parents talk about money or was it a taboo subject? What is your spouse's greatest fear with their finances?
Pawan says these are all details one should know. "It explains a lot about how your partner views money," he adds.
Set your eyes on the same prize
Shivani highlights an interesting point based on her previous experiences. "Life happens and things change, so it's not unusual for people's financial expectations and priorities to shift as time goes by," she says.
But, she adds, the real problem is when couples forget to check in with each other to make sure they're still in sync. "It's good for a couple to sit down once a year, no matter where they are on the financial spectrum, and discuss what they are working toward, whether it's a vacation home, paying off debt, or saving more for retirement. Have your goals aligned."
Don't ignore the B-word
The household budget is non negotiable, the couple says. "Budgeting may seem tedious, but having one can yield significant benefits, and also be helpful in eliminating the marital turmoil that arises when one or both spouses are in the dark about where their money is going," says Pawan.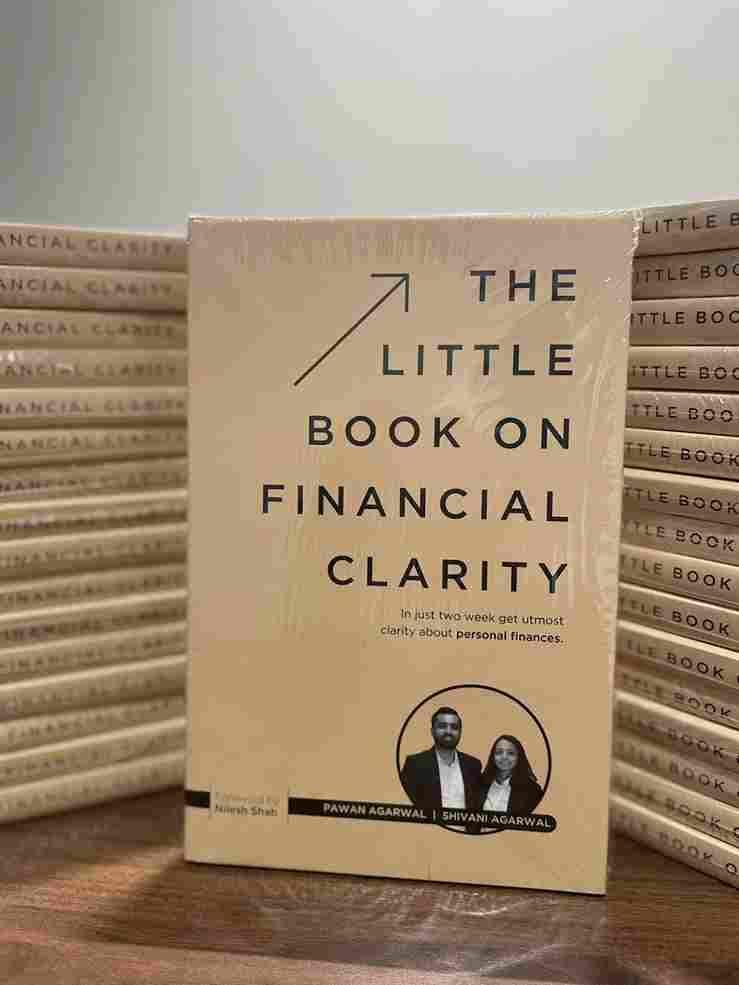 Use the 'CPU' system
The couples use and swear by the 'cost per use' system.
"The technique is based on whether the amount of use of an item justifies its cost," says Pawan. For example, he says, it would be tough to justify the CPU on a Rs 10,000 pair of shoes that will be worn five times. This would mean Rs 2,000 each time they were worn. However, a Rs 10,000 briefcase might be easier to justify as it would be used more frequently.
"This isn't an exact science, but it allows us to create a baseline for spending that both partners reasonably follow," he explains.
Every couple should have four accounts
Two personal accounts, one for each partner, one common pool for joint expenses, and a wealth account.
"Both partners must put aside a certain amount every month here to use it for investment and financial planning," explains Shivani.
Be prepared for life's little accidents
Insurance can help you prepare both mentally and financially, says Pawan.
Have an emergency fund
"This should be ready, but don't use it," he says, adding that one should only resort to using it in dire emergencies. Having such a fund makes you feel powerful and confident in all the decisions you make.
Stay out of debt
In the world of EMIs and credit cards, this might be difficult. "But follow it nevertheless," says Shivani. The reasoning behind this is that you cannot borrow from the future, which is uncertain, to pay for something today.
Stop checking your bank balance on a daily basis
"If you have more money than you expected, you will end up spending it unnecessarily. If you have less than you thought, you will have anxiety and that will break down your willingness to face your financial reality," says Pawan.
How financial planning can help your relationship grow
The couple adds that now that they have understood the intricacies of financial planning, it's helped their relationship tremendously.
As for Shivani, looking back at her old self, who was confused and knew nothing about handling finances, she feels a sense of pride and relief.
"I gained a lot. Even though I was a big saver by nature, I realised that simply saving money in the account leads nowhere. You need to invest smartly."
She is hopeful that like her, many other women will take the reins of their finances into their own hands.
Edited by Divya Sethu
We bring stories straight from the heart of India, to inspire millions and create a wave of impact. Our positive movement is growing bigger everyday, and we would love for you to join it.
Please contribute whatever you can, every little penny helps our team in bringing you more stories that support dreams and spread hope.
Tell Us More