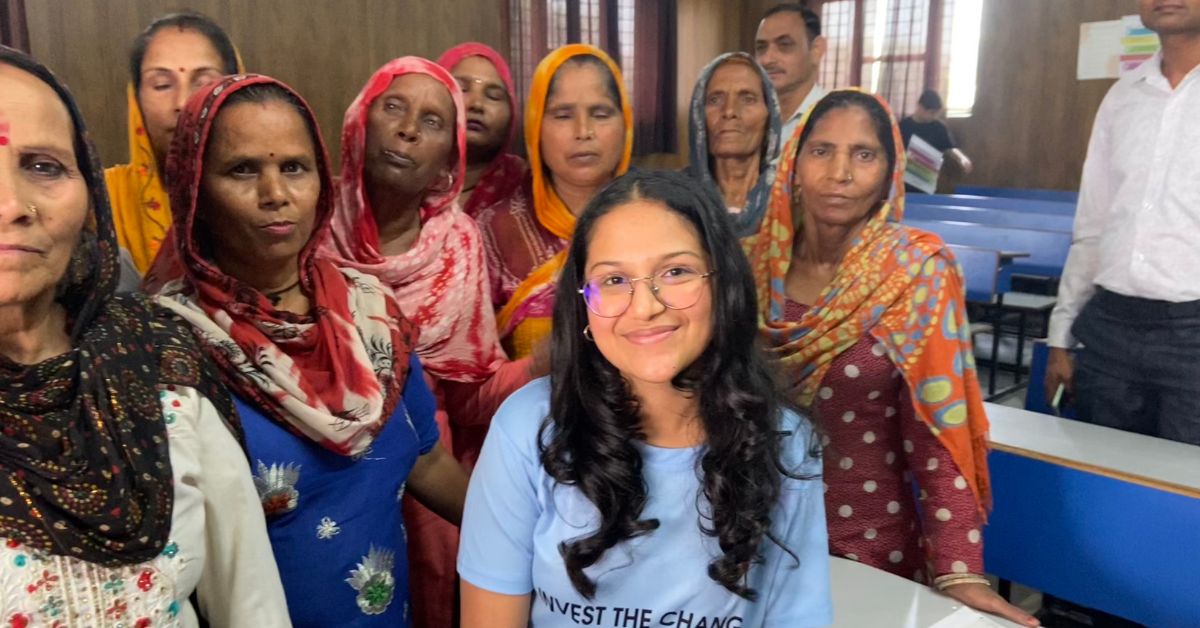 Kashvi Jindal, a 17-year-old, started 'Invest The Change' to help underprivileged people gain financial literacy and learn about the government schemes that they can benefit from.
While most teenagers discussed school, vacations, and permissions to stay over at friends' houses with their fathers at the dinner table, Kashvi Jindal engaged in discussions about business.
Her father, Gaurav Jindal (46) who has been running his own hedge fund for the past 15 years, would sit down with his 13-year-old daughter and discuss topics running through the business news. The discussions would run for hours, leaving Kashvi more intrigued about the financial world.
Soon enough, the teenager started talking about owning her own business one day. "From a very young age, Kashvi showed keen interest in the financial world. More than anything, she had the ability to grasp concepts and understand them. As her father, I wanted to mentor her in the right direction," Gaurav tells The Better India.
Now 17, Kashvi is the founder of 'Invest The Change', a social enterprise based out of Gurugram, which helps people from rural and underprivileged backgrounds gain financial literacy and avail the benefits of various government schemes. So far, Kashvi and 15 other volunteers have helped over 3,000 people.
Towards financial literacy
"I don't remember even one conversation [with my family] that didn't have mention current market trends, stock market, financial conditions of the economy, etc. Even at school, my favourite subject is economics," says Kashvi.
As she grew, so did her interest in the workings of the market and the urge to become an entrepreneur.
"Another area of interest of mine was to create some kind of social impact with whatever work I do. I always brainstormed ideas with my dad on how we could marry my two interests together," she shares.
In 2020, during the pandemic, Kashvi was researching cryptocurrencies while writing a research paper.
"During my research, I came across a variety of financial instruments that are available at the disposal of the lower-income class in India. The domestic worker at my home was not at all aware of the government schemes that she could avail," she says. "I saw the immense financial pressure they were under during the pandemic and they had to use up all their savings to make ends meet."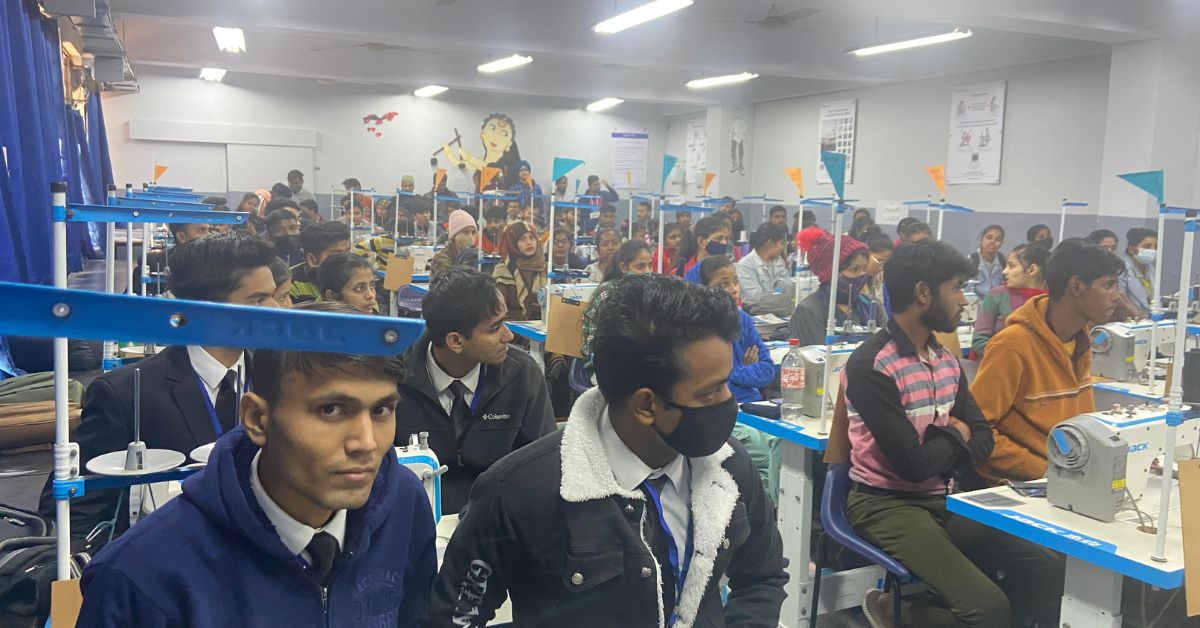 Another incident that pushed her further onto the path was the death of a domestic worker in their society. "He was the sole breadwinner of the family, and his death caused great financial distress to them. They went into debt to do his last rites and must be still repaying that debt," she says.
"This is a very common thing that happens with people belonging to lower-income groups. They are not aware of the government insurance schemes that could help them during such financial emergencies."
This is how the idea of 'Invest The Change' came to Kashvi. She started conceptualising the idea by the end of 2021. By 2022, she was ready with a plan and the company was launched.
So far, she has helped 3,000 domestic workers, bus drivers, and wage workers gain financial literacy and avail benefits of eligible government schemes such as Pradhan Mantri Jeevan Jyoti Bima Yojana (PMJJBY), Pradhan Mantri Suraksha Bima Yojana (PMSBY), Atal Pension Yojana, and Pradhan Mantri Jan Arogya Yojana (PM-JAY).
Prakash Mandal, who works as an office boy in Gurugram, says, "I attended a session hosted by Kashvi and came to know about various schemes provided by the government. She discussed schemes like Pradhan Mantri Yuva Yojana and Pradhan Mantri Suraksha Bima Yojana. But I was sceptical about it as they seemed too good to be true. So I went home and spoke to my friends about it, but they had also not heard anything about it. Then, I decided to google it and found something related online. But I could not understand it."
He continues, "When the team reached out to me again, I asked them to help me with the paperwork, and now I have government insurance. The Suraksha Bima Yojana is very useful and affordable as the premium is only Rs 636 annually which is very low compared to other private schemes. My future feels more secure financially; for instance, if I am in any medical emergency, I have a cushion to fall back on."
Intervention at every level to ensure success
"Even as a kid, Kashvi has deep empathy for the plight of the underprivileged people. Before starting this company, she had started an initiative along with a friend to help underprivileged kids better their communication skills. Seeing this, as a father and mentor, makes me extremely proud of her," shares Gaurav.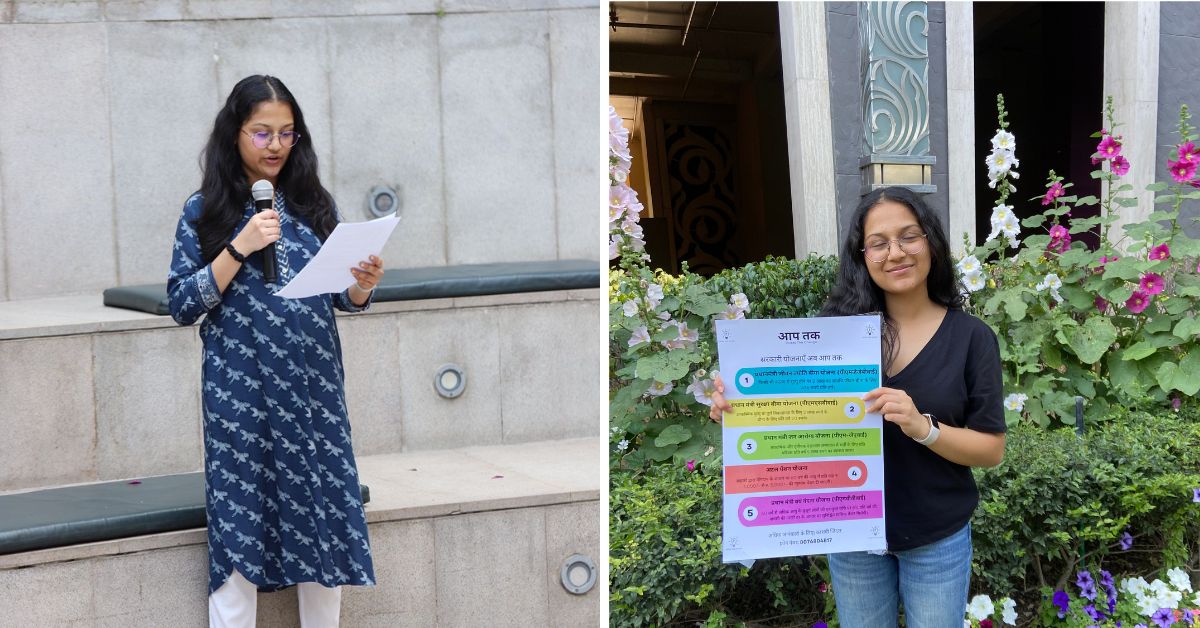 He continues, "Besides guiding her on making the material of presentations for financial literacy, I also look at the logistics of the company."
The company functions and does intervention at three levels.
"Firstly, we develop the content for the various seminar we host for the people. We make sure that the content is relevant and easy to understand for the people. In the seminars, we explain the various financial products that they can avail from the government," says Kashvi.
"Then comes the part where we actually handhold these people to help them avail these benefits. This step is very important as even after the seminars, the people do not know how to proceed. This is where the volunteers and I come in. We do everything from helping them open a bank account to helping them fill the right forms."
The final level at which the company intervenes is a follow-up. "We have a record of the phone numbers of all the people we help so that we can do a follow-up on whether they are receiving the benefits or not. Besides, they also have contacts of our volunteers, so they can reach us if they have any issues."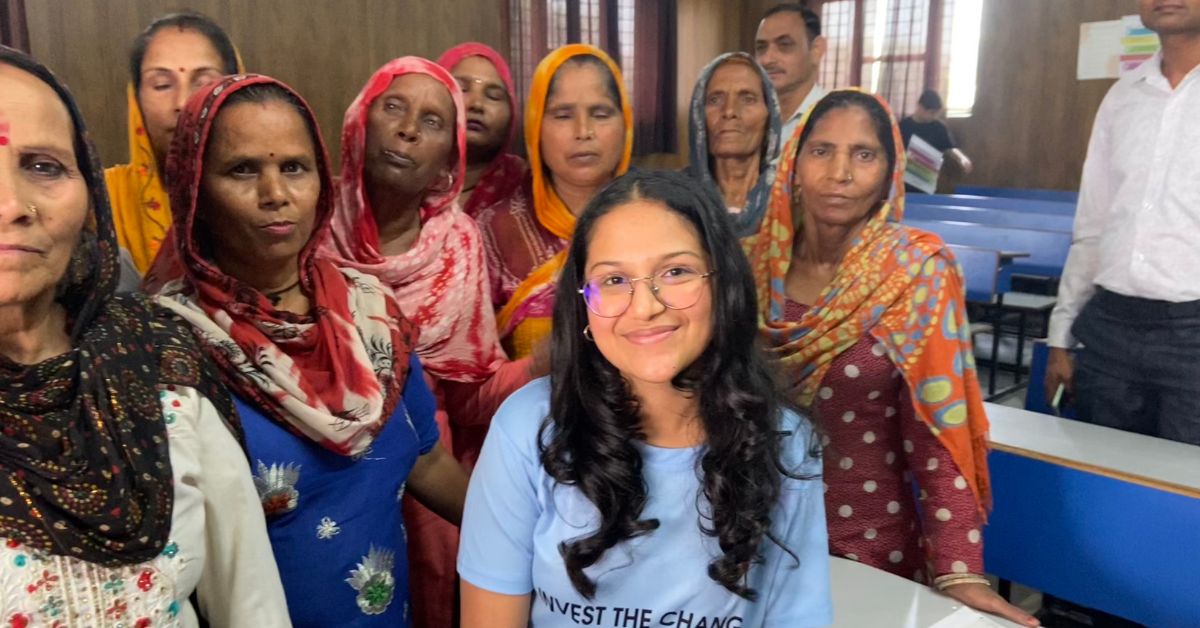 One of the issues that Kashvi faced during these interventions was language barriers. "To combat this issue, we decided to train volunteers who spoke their language to reach them. So far, we have delivered content in three languages including Hindi, English and Bengali."
Currently in school, Kashvi says that she has prioritised what is more important in her life. "It can become quite challenging to manage both things simultaneously, but I compartmentalise and prioritise what I need to do at the given moment. I depend heavily on the volunteers for helping me out, and my father has been guiding me for the longest time," she says.
For the future, Kashvi says that she wishes to scale up the company more and reach as many people as possible. "We are also creating an app which will reach a greater audience. What the application will do is it will filter out the various schemes that the user is eligible for automatically. It would be a one-stop shop for anyone looking for government schemes," she says.
(Edited by Pranita Bhat)
We bring stories straight from the heart of India, to inspire millions and create a wave of impact. Our positive movement is growing bigger everyday, and we would love for you to join it.
Please contribute whatever you can, every little penny helps our team in bringing you more stories that support dreams and spread hope.