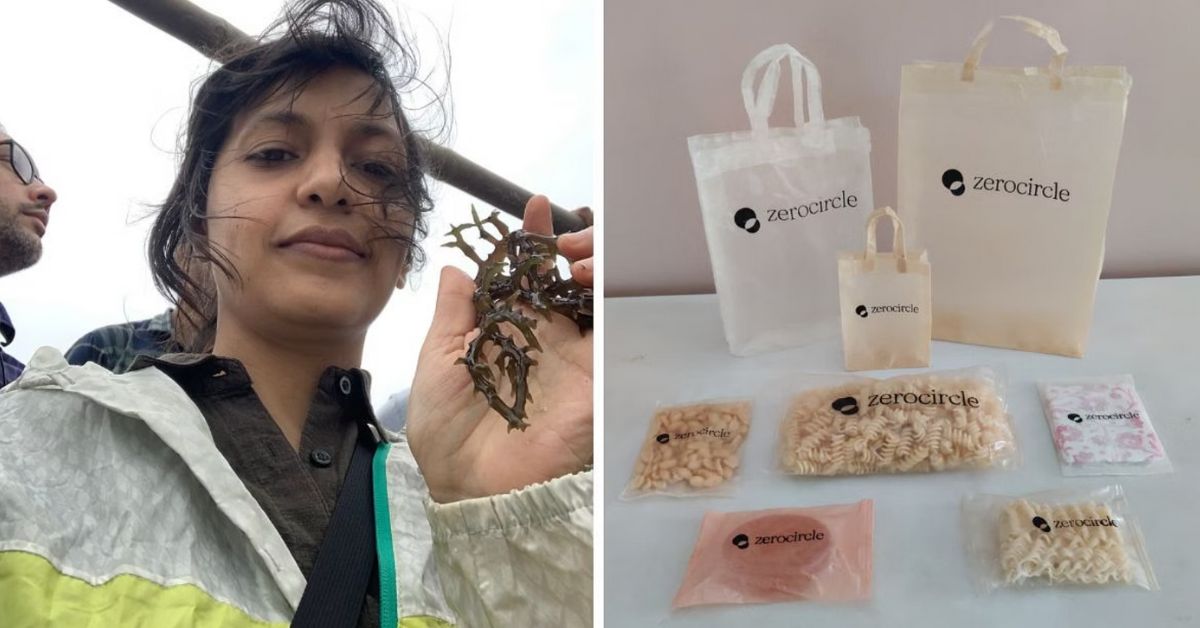 Mumbai resident Neha Jain quit her job to launch Zerocircle, which turns seaweed into eco-friendly, low-cost plastic alternatives. Watch this video to see how.
Although detrimental to the environment, plastic packaging is used tremendously by consumers due to its high durability. Most of this waste ends up in landfills and water bodies, causing harm to biodiversity. But Mumbai-based Neha Jain has come up with an eco-friendly alternative.
She makes low-cost packaging that can dissolve in water. Surprisingly, these are made using seaweed!
It was after working at Google for five years that she decided to quit her job and work in the sustainable segment.
During her research, she came across a unique species that could change the face of plastic consumption in the country — seaweed. It is a species of marine plants and algae found in the ocean and does not require energy to be grown or even fertiliser, fresh water, or soil.
In 2020, she started converting various species of seaweed into low-cost packaging and launched Zerocircle, a material science startup. The team procures seaweed from farms in Gujarat and Tamil Nadu. They turn it into a powder and make handbags, bags for clothes, film for food, and more plastic alternatives.
The packaging is soluble and dissolves in the ocean without leaving any microplastic causing no harm to the biodiversity.
Watch her journey of making 100 percent ocean-safe packaging here: 
Edited by Divya Sethu