From raising funds for new school libraries in rural India to sending much required doctors to the harsh Himalayas, here are just a few ways in which the stories at The Better India have proved to be much more than just a happy piece of reading.
From raising funds for new school libraries in rural India to sending much required doctors to the harsh Himalayas, here are just a few ways in which the stories at The Better India have proved to be much more than just a happy piece of reading.
Yes, we at The Better India love telling stories. Stories of change, of courage, of unfaltering determination and awe-inspiring selflessness. Little did we know that while we were digging out these stories from the length and breadth of the country, we had somewhere along the path also become a catalyst for change.
You, our readers, were not just reading these stories and stopping at that. You were going out and doing more. You were contributing time, money, resources to these causes, you were spreading the word about them, you were connecting them with other initiatives that could increase their impact, and you were also reaching out and starting something similar! We realized some time back that our stories had moved beyond the realm of "good reading" to that of creating real "on-ground impact"!
We list below just a few cases where we were overwhelmed to see how far a story can reach and how positive journalism can inspire change.
1. We inspired a group in Uganda to start a positive news site!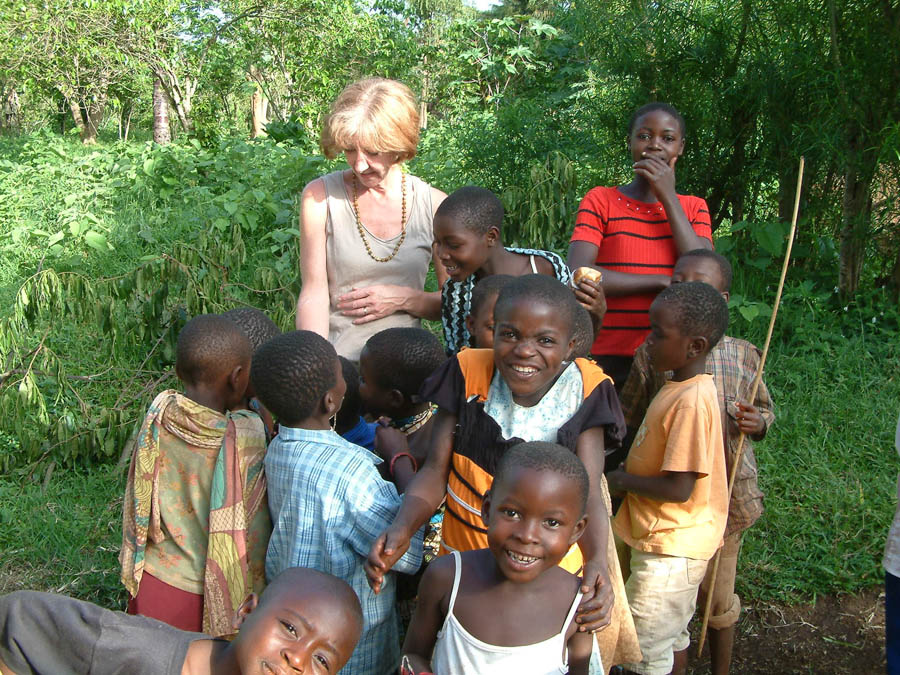 Photo for representation purpose only. Source: www.amahaweuganda.org
This is the email we received from their founder:
It is with great pleasure, that i would wish to commend the team
behind Better India for the good work you are doing to tell positive
stories about India. Indeed, you're inspiring!

We have also been inspired to begin writing positive stories about our
country Uganda so as to tell the world that we also have good stories
to share…

Hence, i wanted to tell you on behalf of This Is Uganda team that we
greatly admire your works and we pray that the almighty God guides us
and achieve what your team has achieved!
2. Sent physiotherapists to remote Himalayan villages to help children with special needs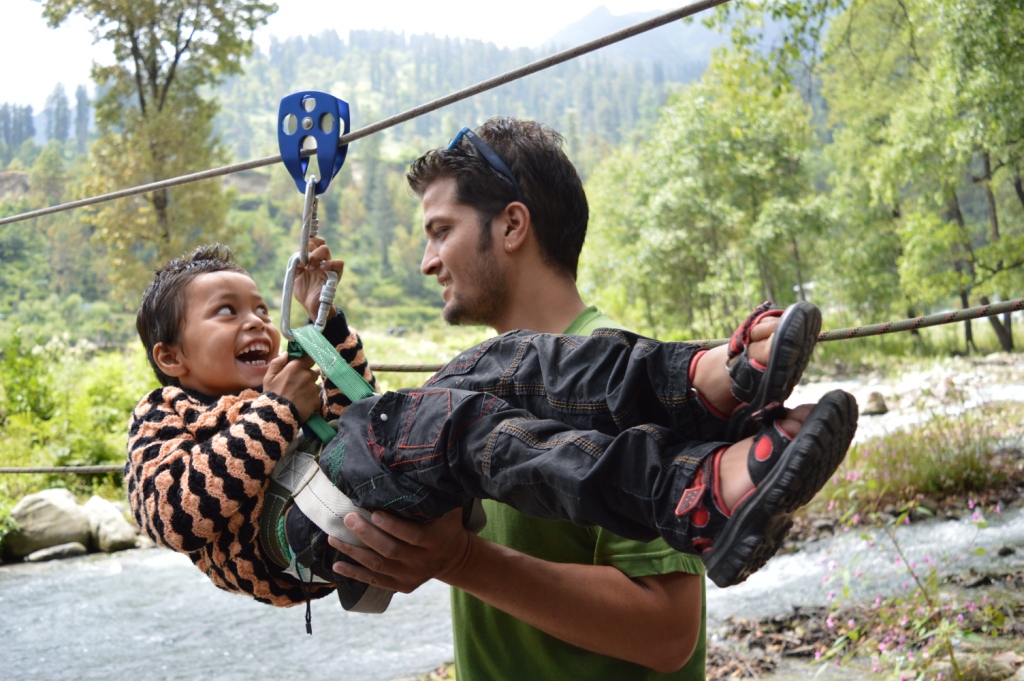 We covered the work of Handimachal and within a few days, they had many therapists from across India signing up to volunteer with these children! Good therapists is what they needed, and that is precisely what we at TBI managed to get them.
Read the story which inspired people to sign up here.
3. Connected an innovator and an NGO to have solar school bags distributed to school kids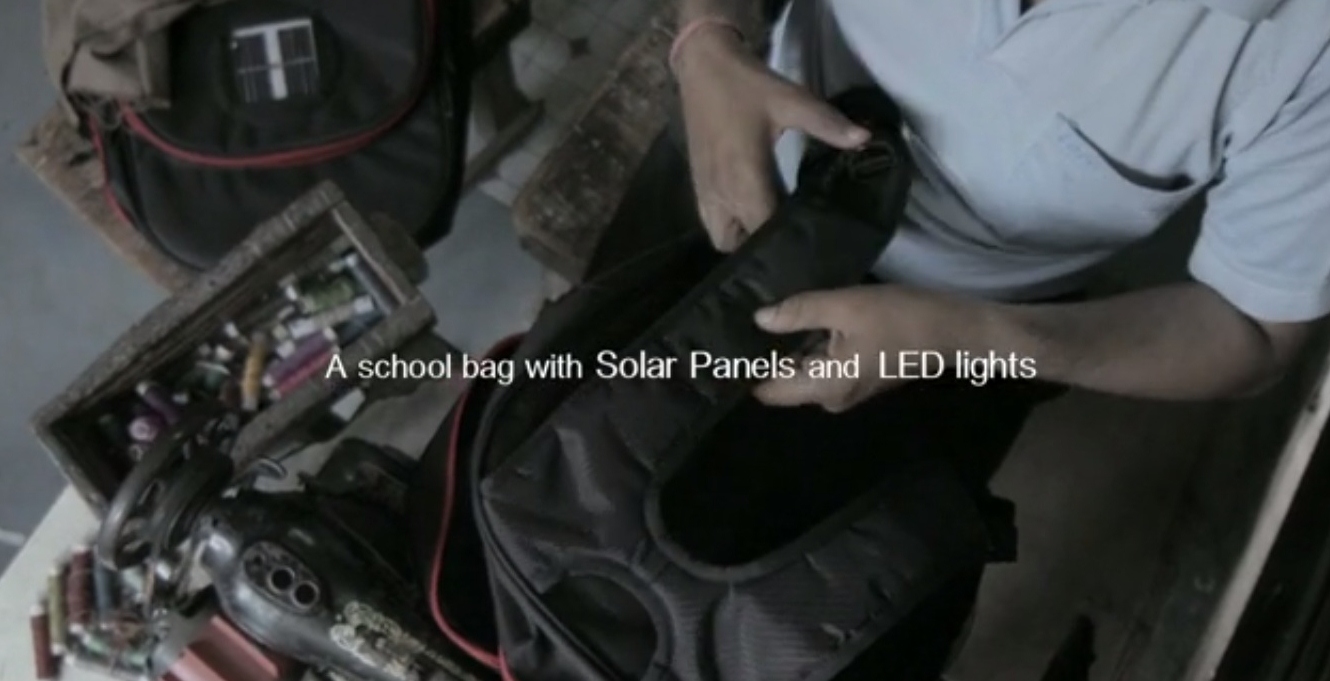 Says Manabi, the writer of the article:
HOPE wanted to distribute 42 solar lamps, which they call Vidya Deep, to the students under their rural development scheme. It was just a week before the event, that the suppliers of the solar lamp faced some issues in the production and could not supply the same.

I remembered this one more story on TBI, of a lady who invented solar bags for the kids residing in the slums of Delhi ( Read about the solar bags here) . I immediately suggested the idea to HOPE. Connecting to Anusheela Saha, the inventor of the solar bags was absolutely convenient with the contact details given on the TBI article. She agreed to send the bags before the events. Not only this, she also helped us in arranging the extra funds required for the bags.

HOPE was happy as the event was a success. Anusheela was glad that her bags were serving kids outside Delhi for the first time. And of course, the kids were jumping with joy to have a new bag which will help them study in the night too. Just two positive stories clubbed together which made a huge difference!
4. Our article about a terrace gardening expert went viral and led him to be invited for a TEDx talk to share his knowledge further.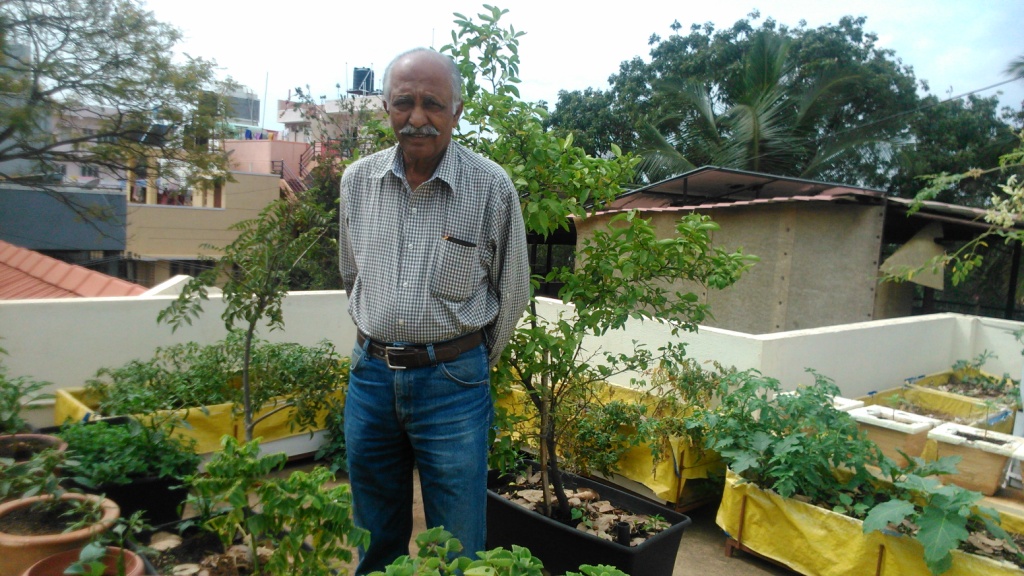 "I received at least 15 calls enquiring about terrace gardening and praising my work. And it's your story that made TEDx Trichy invite me as a speaker," says Dr. Viswanath himself. You can read his amazing tips here.
5. Our article about a 'school on wheels' idea in Kolkata is now being adopted in Bangalore by a TBI reader!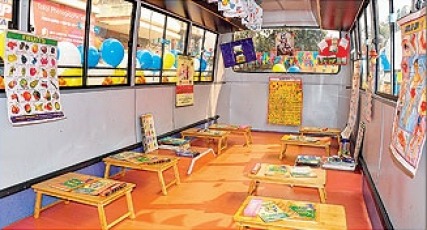 This is the letter from Mukti Gupta, founder of the school-
"I am so grateful for the article – it is so well transcribed. Post your article, we have received so many mails from different parts of world extending support and cooperation. Mr Puneet (of WattAVillage) to collaborate for solar power in our School, Mr Mohit Bhansali (of Ideal Nodes) wishes to support through his educational software "Avasyu", that will improve the way education system functions. Mugdha Saxena (a Teach for India Fellow) wants to replicate the same format in Bengaluru… A lot of people have extended their support and want to work as a volunteer or teacher!"
We at TBI are humbled to see this response!
6. Our article led to significant donations (and TV coverage!) for an ex-IT professional who is now starting a college for rural youth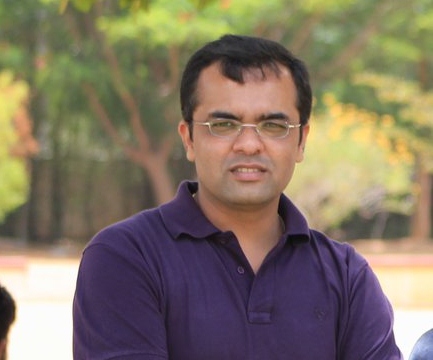 "It has generated lot buzz for us and is still creating. Lot of praise. Coverage by tv9.net in Andhra Pradesh is really a surprise and I think it is because of you. Times foundation has also contacted us. Donation of Rs. 20,000 from an individual has also been received. Thanks once again for the same." Read his inspiring story here.
7. This story about a couple creating a sanctuary has led them to receiving hundreds of emails from the world over – some wanting to support the cause, others wanting to know how they could do something similar!

These mails have poured in not just from India, but also from Dubai and all the way from Mauritius! In the words of Pamela, the founder,
A barrage indeed!!! I am quite stunned at the number of emails we have received directly from your posting of this article – such a beautiful article at that – you are so kind and your words and support have truly touched us – THANK YOU!!!

The emails cover the full spectrum from wanting to visit to wanting to do something similar, asking for guidance as to how to do this, those who out of the goodness of their hearts just want to voice their appreciation for our work/SAI Sanctuary including one such sent all the way from Mauritius, and even a request for an interview from a Dubai-based online journal as well!! See how far and wide you have spread the word!!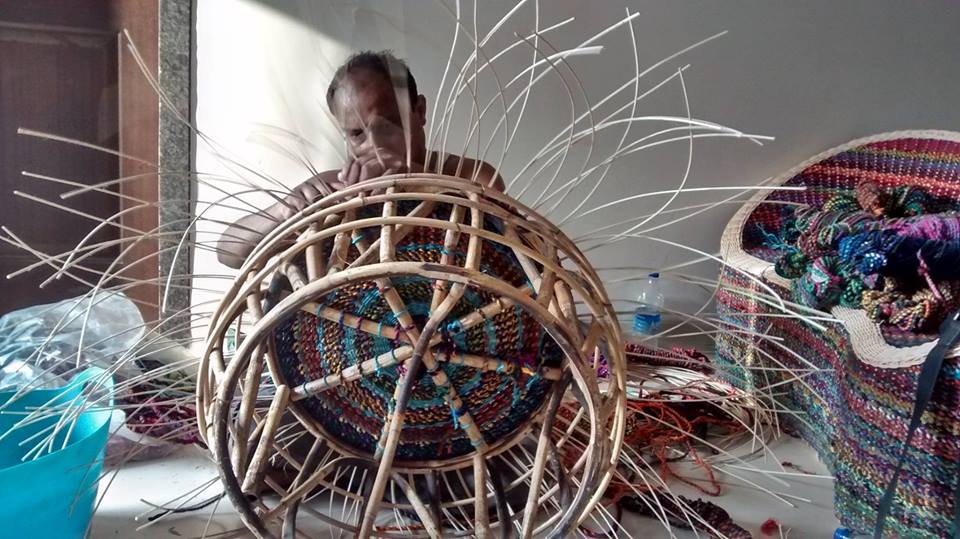 Not only this, the renowned artist Mallika Sarabhai reached out to her and showed the desire to organize an exhibition of the weavers' work.
"A lot of other people and mainstream media has written about me before but the response from TBI article has been by far the most intensive. I guess TBI's audience is very active and right for the kind of work I do. It has been a very overwhelming experience and I have never received such positive feedbacks before. TBI's stories leave a huge impact," says Anu Tandon, the lady behind the amazing project.
9. This story helped one guy to raise funds for a new library in a remote village of MP within 24 hours of us posting it!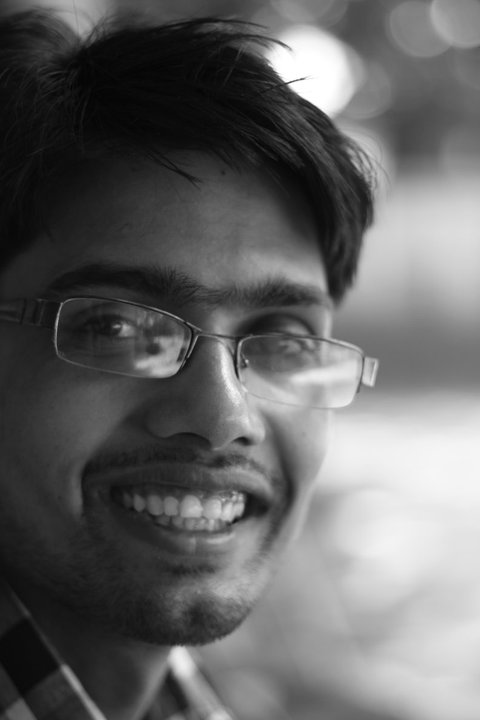 Apart from this, many volunteers showed up to support the cause and some organizations even contacted him for a long term contract.
"Thanks, thanks and thanks – we have got a fully sponsored library through The Better India article, received the laptops, desktop and lot of books. We will put the better India and Milaap name as sponsors during the inauguration of library. Thanks a lot once again," says Sandeep Mehto, the man behind the initiative.
10. This story was so well received that an IIM professor came forward to donate Rs. 75,000 towards wheelchairs for the camp.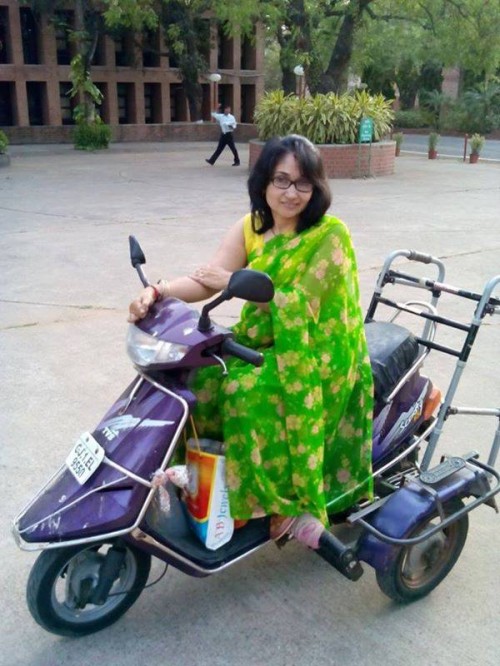 11. Yet another inspiring story on an invention by IIT Delhi that would aid the visually impaired has received a tremendous response and is going to be introduced in several parts of the country.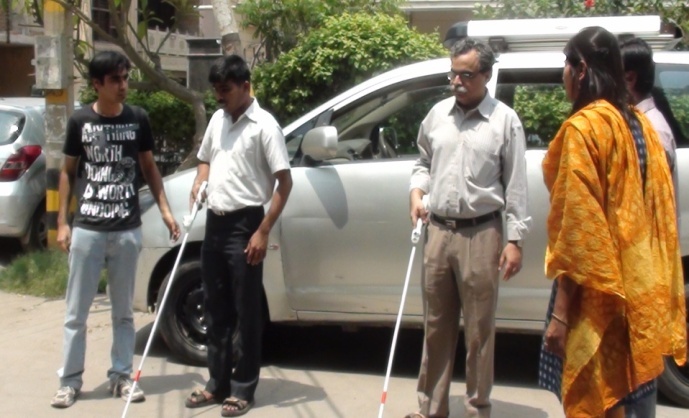 "The TBI article opened doors to a community that believes in positive action and spurs efforts to make this nation a "better" place. We have struggled in the past with print media in giving appropriate recognition to the funding agencies for this work. Further, one organisation from Assam is interested in introducing this in their region," says the team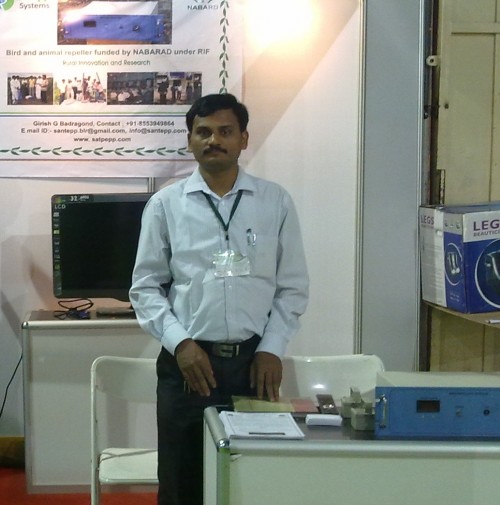 Today he is going places talking about his amazing innovation and is an inspiration to other such grassroot innovators. He has been covered in scores of newspapers, magazines across the world, in addition to a radio channel in the US and several TV channels in India.
Like Manabi, a TBI-reader-turned-writer-turned-positive-news-ninja, says,
If you think positive stories are just stories and spreading them won't help, remember these examples – where all these positive stories are joining hands and becoming a reason to get another positive story.
And these are just a few examples of the amazing ripples of change that just writing positive stories have created. And we are happy to share these with you as none of this would have been possible without your constant support. So THANK YOU readers!
Like this story? Or have something to share? Write to us: contact@thebetterindia.com, or connect with us on Facebook and Twitter (@thebetterindia).