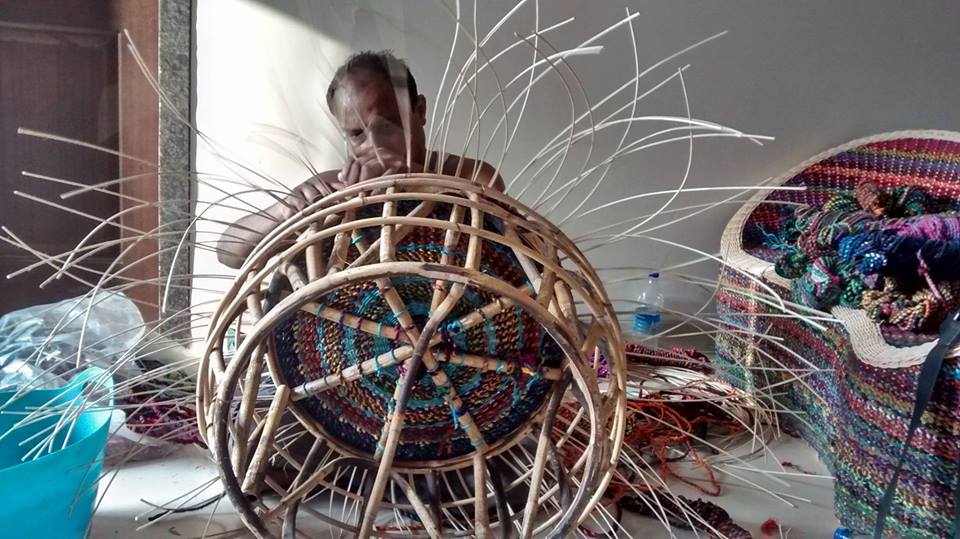 Anu Tandon reaches out to some of the amazing weavers and brings out the best of products made from waste material. From chairs and tables to frames and display articles, these pieces are beautifully crafted. Know more about Tandon's "The Retyrement Plan" to revive the art of weaving.
Anu Tandon reaches out to some of the amazing weavers and brings out the best of products made from waste material. From chairs and tables to frames and display articles, these pieces of art are beautifully crafted. Know more about Tandon's "The Retyrement Plan" to revive the art of weaving.
As we grow old, we jot down the perfect retirement plan – a loving family, a good house and enough money to do all the things which we wanted to do but did not get a chance to due to our busy schedules.
Anu Tandon Vieira, a sculpture graduate and textile designer, thought to bring her art expertise and the much ignored Indian weavers together for a better cause, and that is when she came up with a very interesting "Retyrement plan".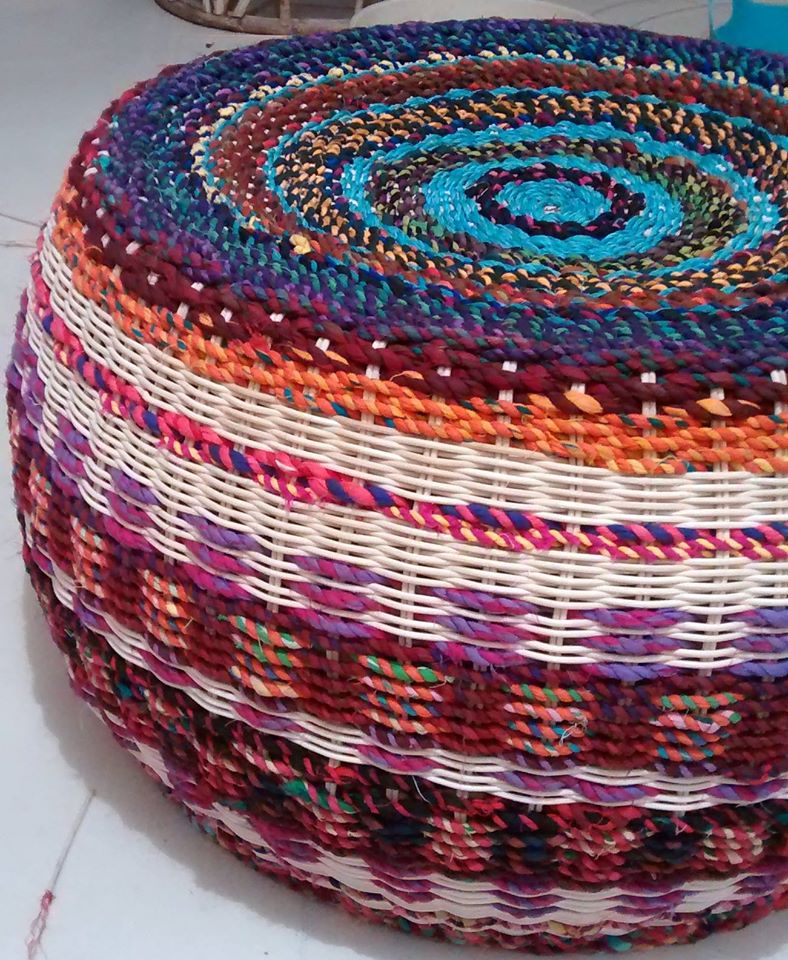 "There is so much waste in the world. We as humans are always inclined towards using new things and discarding the old ones without thinking if they can be further utilized. I thought of breathing life into those discarded materials and encouraging the amazing crafts that exist in the country," she says.
She started recycling and upcycling the waste, and there she was with a brand new piece of craft that tells a story. "In older times, we all would recycle without even noticing. There is a sense of emotion attached with these products. When you wear your mother's saree or sit on your grandfather's chair, no new product can replace that feeling," she says.
To take the amazing art of weaving forward, she connected with local weavers and started giving a new shape to the waste, creating a win-win situation for both traditional weavers and the customers.
Reviving the colourful art
A majority of Tandon's products involve a discarded tyre, which is why she calls her product line 'The Retyrement Plan'. Sourced from local auto shops, these tyres, along with bamboo and cane, turn into amazing pieces of furniture and showpieces that look no less than brand new designer products.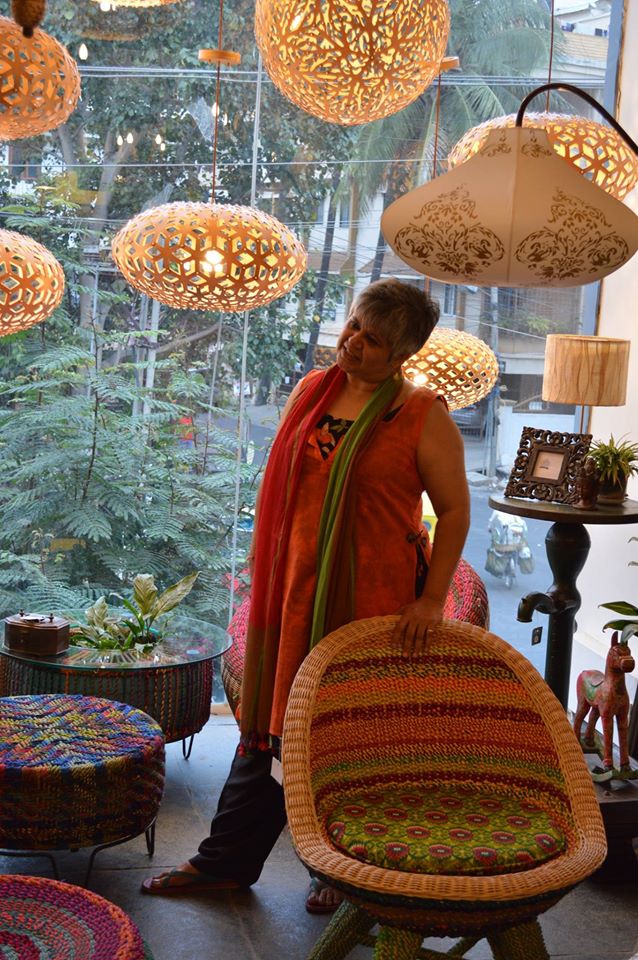 She gets scraps of old clothes from various factories and looms, discarded packaging material and plastic, which is later converted into colourful ropes which is finally used to make various frames, chairs, tables, etc. "We use materials which otherwise would end up in landfills. There is so much that can be done with the things we consider as useless," she says.
The products are perfectly suitable for indoor as well as outdoor arrangements as they are waterproof and durable. Apart from the durability, she pays detailed attention to the way a product looks. "Just because it is upcycled or recycled doesn't mean it should be of poor quality. I want people to buy the products only because they like it and not because they think it is recycled," she says.
One of her interesting products is cat scratching pads made out of old tyres. "I see many people getting fancy and expensive scratch pads for their cats. But the pet just plays with it a couple of times and ignores it. The cats are really fond of these pads made of tyres," she says.
Reaching out to the ignored weavers
To give employment opportunities and recognition to the traditional weavers and their amazing craft, she went to some of the traditional weavers and offered to join hands with them to make their art reach out to more people.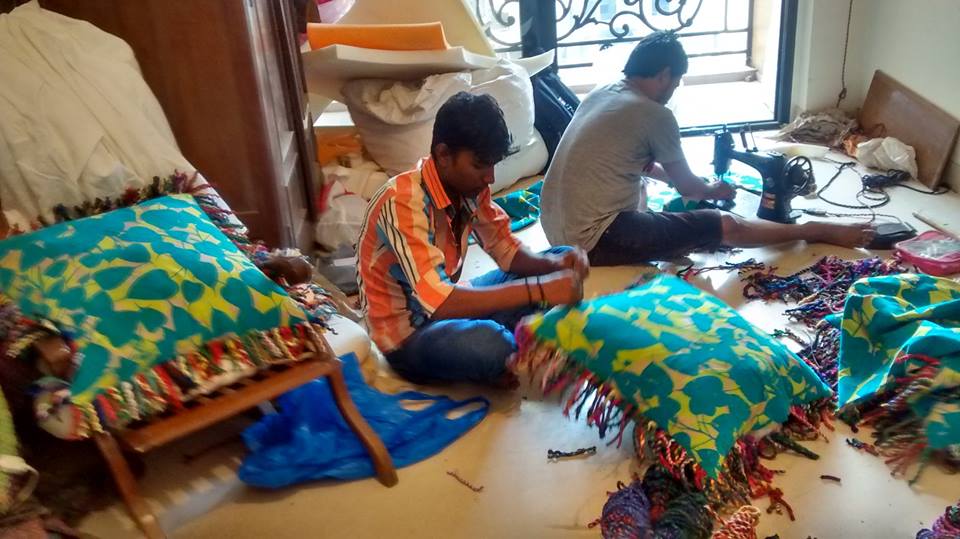 "My main aim is to provide a sustainable source of livelihood to some of these weavers, especially women," says Tandon. To achieve this goal, she personally spends hours with these artists to train them, provides them interesting designs to work on and helps them to produce the finest product with the limited resources.
Tandon believes in making the artists feel comfortable and happy about their work. Each piece takes around 8-10 days but the quality is unmatched. Tandon and her team have sold over 100 beautiful pieces of craft so far.
In the future, she wants to reach out to a larger number of weavers and craft a wider range of products. She is also open to partnership with corporate houses as she believes this is how the small weavers can get big exposure and can sustain in the market. She is also planning to make use of e-commerce and market the products on a larger stage.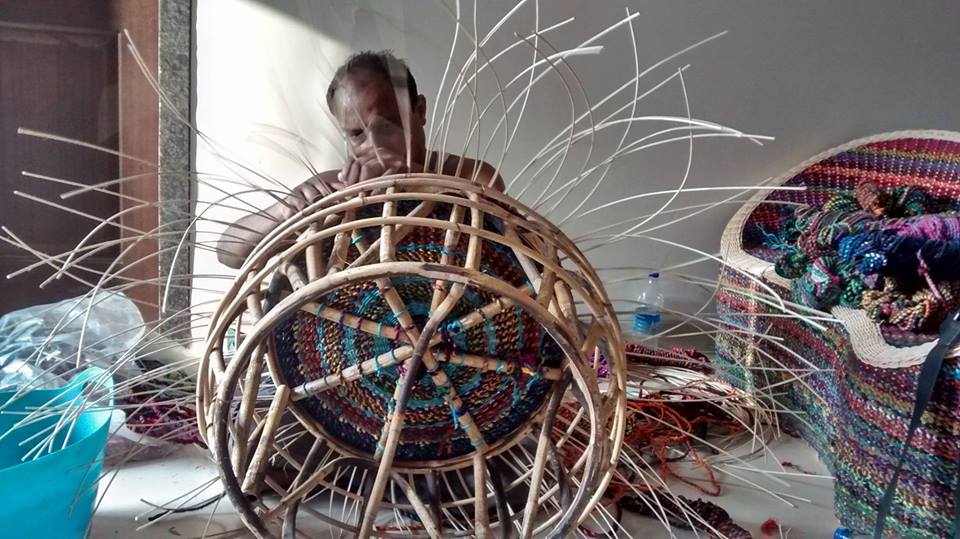 The challenges
"The biggest challenge comes with the pricing of the product. People think that if it is made out of waste material, it should not be costly. They do not understand the hard work and effort that goes behind a product," she says.
Also, another challenge arises when it comes to dealing with the weavers. Due to few opportunities and a limited market, it is very difficult to keep them engaged and enthusiastic. "Sometimes, though weavers are capable of delivering a very fine and perfect piece, they don't do a proper finishing as they are not paid fairly for their work. So it becomes difficult to keep them motivated to deliver the best quality products. Hence, I work with only those artists who are actually willing to take it up," she says.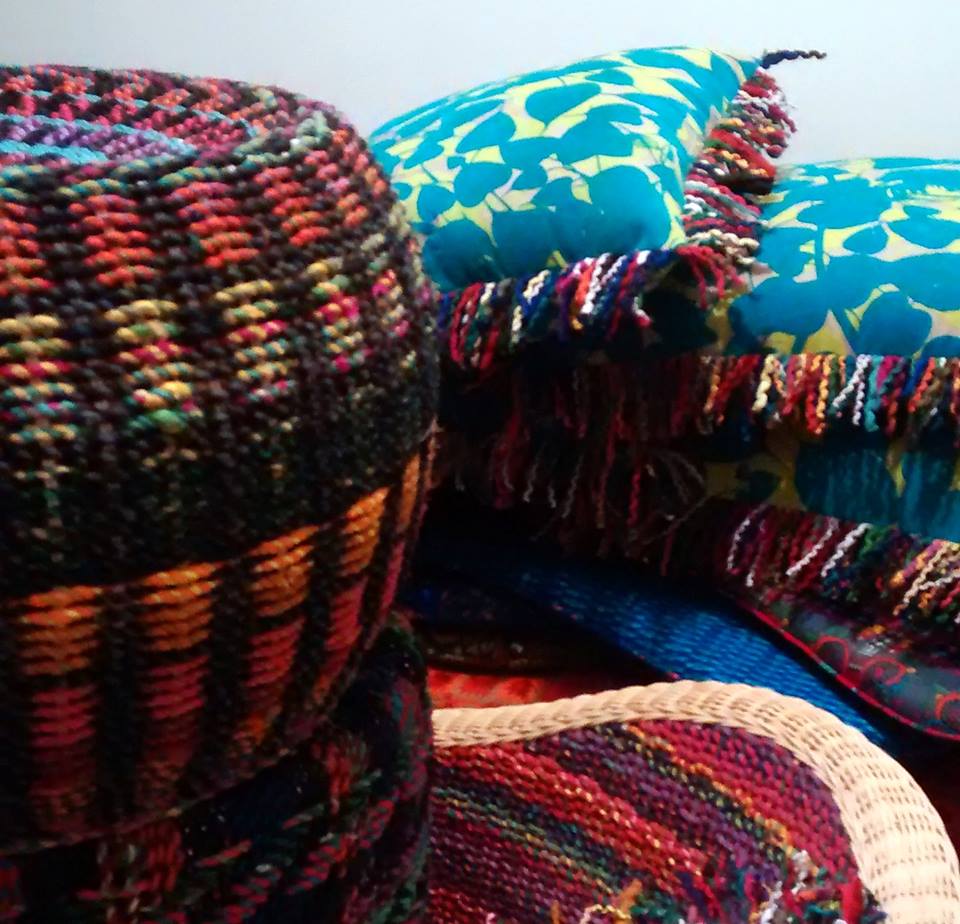 Her two cents
"The world is full of artists. You see a cobbler at the roadside fixing your shoes, a tailor next door who would alter your dress in a day – slowly these artists are dying with the rapid development in technologies. These artists are being forced to abandon their craft because no one is using it. Soon, we'll not be able to see such amazing craftsmen and this is what troubles me," she says.
To know more about Anu Tandon's work, check out her Facebook page. If you are in Bengaluru, you can also check out her work on display at The Purple Turtle lighting store in Indiranagar till December 31st.
Like this story? Or have something to share? Write to us: contact@thebetterindia.com, or connect with us on Facebook and Twitter (@thebetterindia)