These daring women of rural India are using community radio as a tool to transform the countryside. From addressing serious issues to reaching out to more women, the radio is a powerful medium to connect with people in the hinterland. This is their story and how they made it possible.
These daring women of rural India are using community radio as a tool to transform the countryside. From addressing serious issues to reaching out to more women, the radio is a powerful medium to connect with people in the hinterland. This is their story and how they made it possible.
Radha Shukla, 43, can't really remember the last time she took a holiday. "It's been so long since I have celebrated a festival with my family or even taken leave. But I don't mind it; my work is important," she says emphatically.
To Shanta Koshti, 50, the years she spent as a poorly-paid 'beedi' worker seem like another lifetime. "At present, my entire focus is on motivating people to stand up for their rights. On an average, I spend three to four days every week travelling around various villages and everyone in my family is supportive of my decision," she shares.
Happy to help local women farmers recognise their inherent abilities and build their confidence, G. Gandhimathi, 43, finds it "very gratifying when someone comes up to me and appreciates my efforts".
Shukla, Koshti and Gandhimathi are no ordinary women. They rule the airwaves in rural India and have a finger on the pulse of their local community.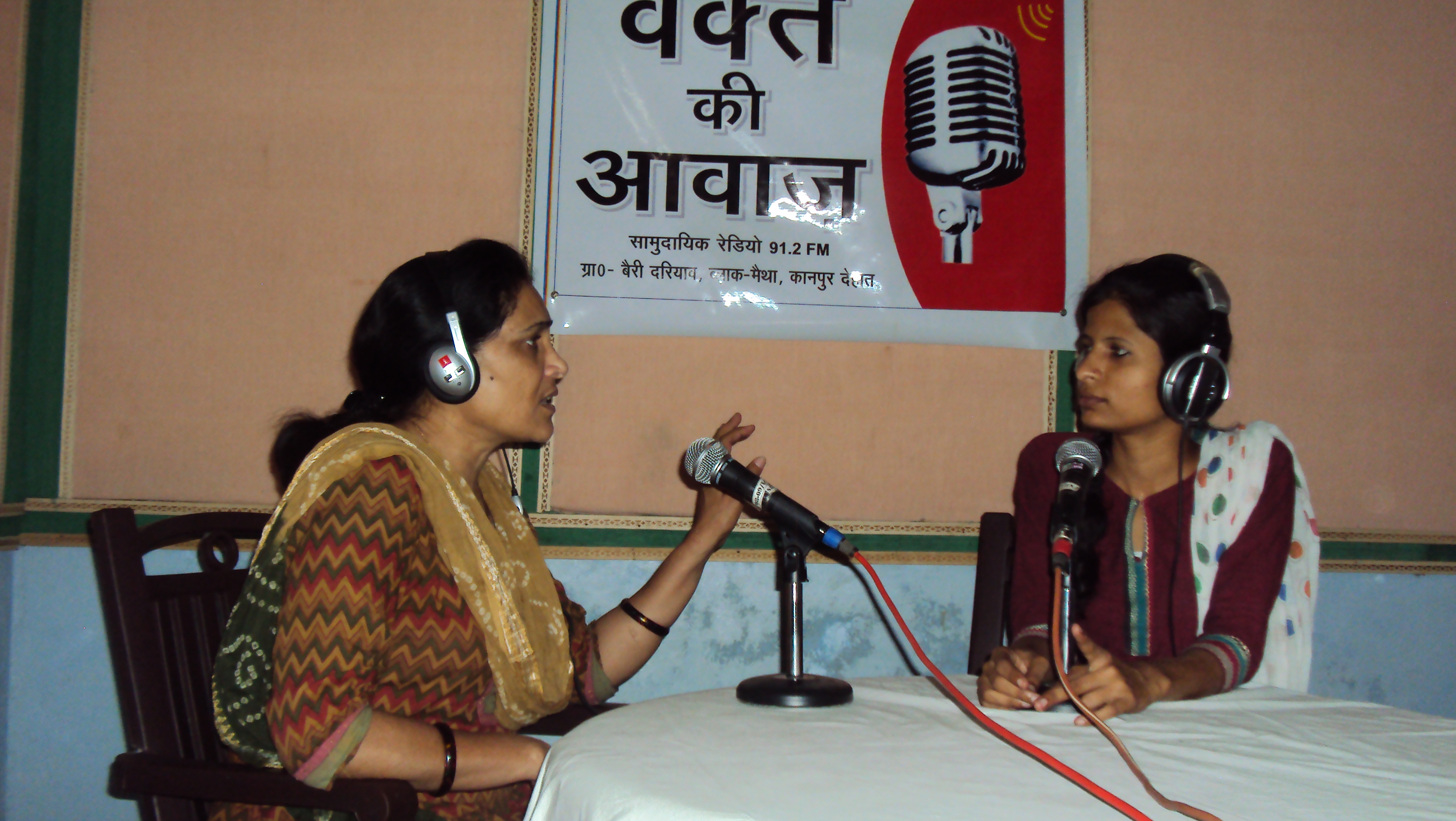 As managers of their very own community radio stations in Uttar Pradesh, Gujarat and Tamil Nadu, respectively, they don't mind trading 'normal life' for an opportunity to make a real difference in society.
"I have been running a radio station since 2009 and can confidently say that it is truly a medium of the masses and can aid in achieving sustainable development," remarks an astute Koshti.
Today, there are 179 community radio stations operational in India, some that broadcast to the most remote and backward areas. Around 13 years back, the Government of India had approved of a policy to grant licenses to educational institutions to set up community radio stations. Later on, this was extended to include civil society and voluntary organisations. From the time the first station went on air in 2004, this sector has only flourished.
According to Bimal Julka, Secretary, Ministry of Information and Broadcasting, that grants licenses and creates policy guidelines for setting up community radio stations in India, "Not only has the community radio movement expanded rapidly, it has emerged as an important medium for disseminating information to the people in their own language. Recognising its potential, the government has formulated a Plan Scheme with an allocation of Rs 100 crore, which will provide crucial support to upcoming stations in terms of their infrastructure requirements."
R. Jaya, Joint Secretary, Ministry of Information and Broadcasting, too, believes that community radio is "a powerful agent of change as well as a partner in development". She says, "Be it women's empowerment, disaster management, education or health, this sector has been able to spread awareness on a range of key issues with great success."
In fact, recently, representatives of around 165 community radio stations, including Shukla, Koshti and Gandhimathi, converged at the national capital to discuss the involvement of community radio in brining good governance to the people, as part of the Fifth National Community Radio Sammelan, jointly organised by Ministry of Information and Broadcasting and OneWorld Foundation India.
Rajiv Tikoo, Director, OneWorld Foundation India, a non-profit that facilitates policy-making as well as setting up community radio stations, reflects, "As community radio is all about voicing local concerns and hearing local voices, it can play a crucial role in setting the agenda for participatory local governance. One doesn't have to be literate to either set up a radio station or create content that connects with the people. What is essential is passion and commitment."
Indeed, Shukla has no dearth of either of those qualities. As the Station Manager of 'Waqt Ki Awaaz' in Bairy Dariyao village in Kanpur Dehat district of Uttar Pradesh (UP), she has no qualms in traversing 33 kilometres one way every day on her Scooty to reach her workplace.
"The station can be heard in 300 villages and we produce news magazines, quiz shows and dramas in Awadhi dialect. Our focus is on health and agriculture, which makes us very popular with the women listeners," she says.
Despite operational challenges – like frequent power failures – and obvious financial constraints, Shukla manages one live show per week in addition to producing seven hours of engaging content along with her five team members.
"Health is a major concern for the women. They don't know how to avail of government schemes so we patiently address all their queries and apprehensions." she says. One of Shukla's major achievements is a weekly phone-in show with the District Collector.
"Where getting direct access to the Collector is virtually impossible, our show enables villagers to share their concerns with him, one-on-one. They feel reassured and enthused to work for their community, which is the objective of our station," says the woman who efficiently juggles her duties at home and work.
From the dusty terrain of western UP to Azamgarh on its eastern border, another inspiring station manager, Seema Bharti Srivastava, is creating quite a stir on the radio waves. The 43-year-old left her cushy job at All India Radio Lucknow to become the 'Voice of Azamgarh' on 90.2 MHz.
"Very early on, I had decided that I wanted a career that would allow me to influence real progress. This has given me the courage to fight patriarchy and lead by example," she says.
Working for Voice of Azamgarh, which broadcasts from Anjaan Shaheed village, has allowed her to understand the people of Azamgarh, widely considered the hotbed of extremist activities.
"Whereas initially I was hesitant to relocate I soon realised that my fears were unfounded. Although the milieu is conservative – they were shocked to see a single woman living alone and not observing the 'purdah' – everyone eventually warmed up to me because I gave them the chance to talk about their lives and issues that are close to their heart," she reveals.
Not surprisingly, Srivastava identifies gender disparity as a major problem here. "Girls can't move around without restrictions, talk freely on subjects like menstrual health or hope to stay in school beyond Class Eight. I try to talk about the biases through dramas or discussions and I am starting to see a definite shift in the mindset. Families of girls who volunteer at the station are finally okay with them accompanying me to different villages and conducting open meetings," she adds.
If Bharti is striving to shatter stereotypes then Koshti is bringing people together for creative problem solving through 'Rudi No Radio', run under the aegis of SEWA (Self Employed Women Association), from Manipur village in Ahmedabad district, Gujarat.
People in 40 villages tune in to 90.4 MHz for their daily shows like Saptarangi, which showcases folk music, and Vadlo Bole Che, where the community elders share their life experiences.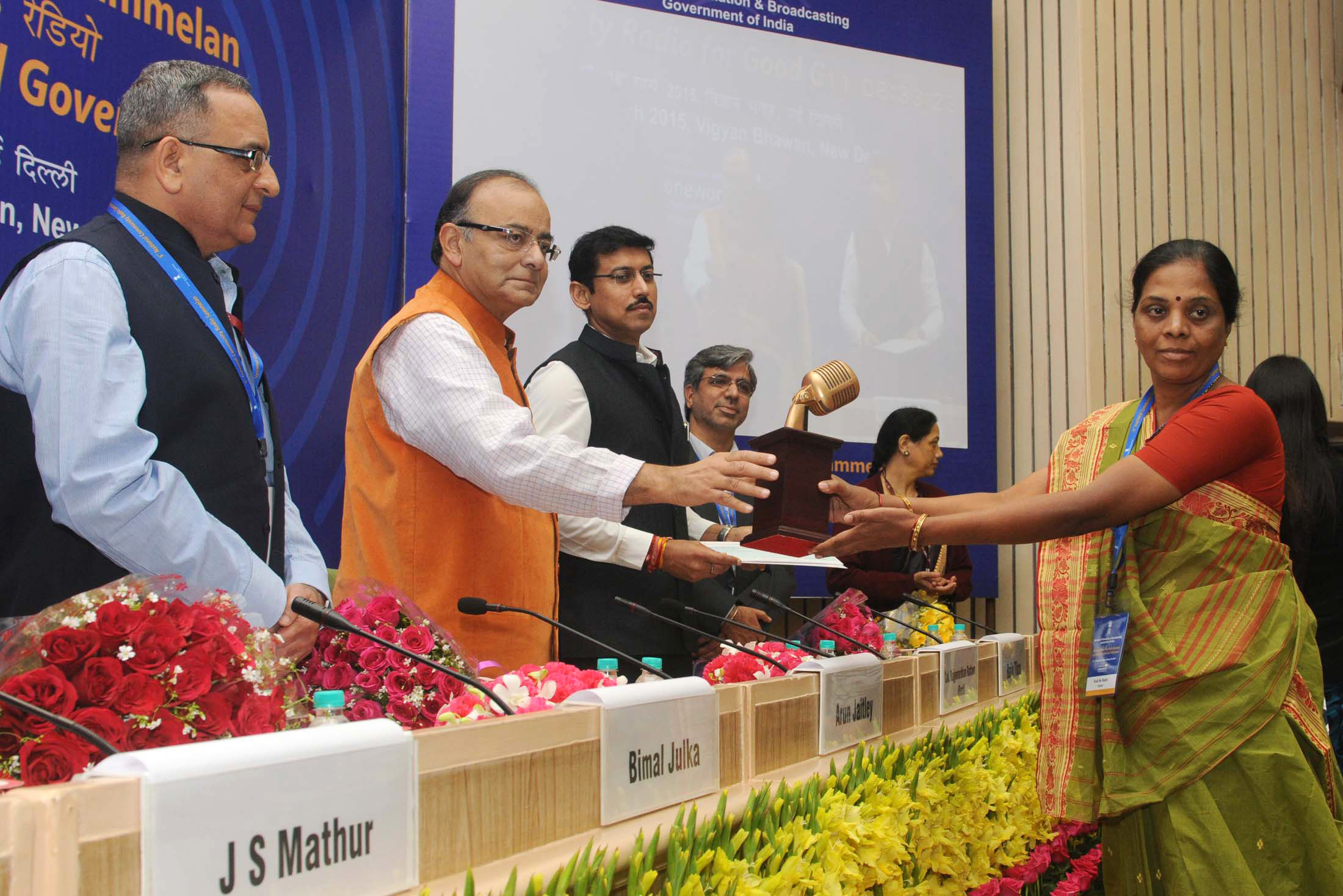 Koshti and her all-women team go from hamlet-to-hamlet for content.
"Lack of high schools, child marriage, drug addition among the Durbar community and caste divide are just some of the serious problems around here and we have consciously been building programmes around them," she says.
Like Koshti, enabling her listeners in 58 villages of Thanjavur district, Tamil Nadu, to close the gap between their lived reality and their aspirations is Gandhimathi. Fondly known as "FM Madam", she makes shows that reinforce the social impact of activities that combat poverty and exclusion or promote women's health and education. Talking about Periyar Community Radio, whose motto is "Think-Innovate-Transform", she says, "We broadcast the success stories of women farmers as examples of emancipation and empowerment. Besides, we also frequently interview experts on new innovations and techniques in agriculture."
Ultimately, for all of them, being on radio is about sharing ideas to achieve a common good. Shukla signs off aptly, "The true potential of community radio will be realised when rural women gain the confidence to ask questions – to themselves, to their community, and to their government. When that happens we can proudly say our work here is done."
Like this story? Or have something to share? Write to us: contact@thebetterindia.com, or connect with us on Facebook and Twitter (@thebetterindia).