Here is an organization that intervenes at an early stage and brings a positive change in the lives of children with special needs in Himachal. A team of committed doctors and therapists is trying their best to bring the community together and help the families. Know all about the amazing NGO, Handimachal.
Kaushalya, a 25 year old woman, lost her husband in a car accident. The young widow was left with no financial support and a child with special needs to look after. She approached Handimachal, a special needs children therapy center located in the Kullu district of Himachal Pradesh, and today she is a community trainer and counselor. She earns a decent living and has also registered her child for therapy at the centre.
Kaushalya is just one of many lives Handimachal has touched. Started in 2009, the NGO has been catering to the needs of children with special needs in a unique way.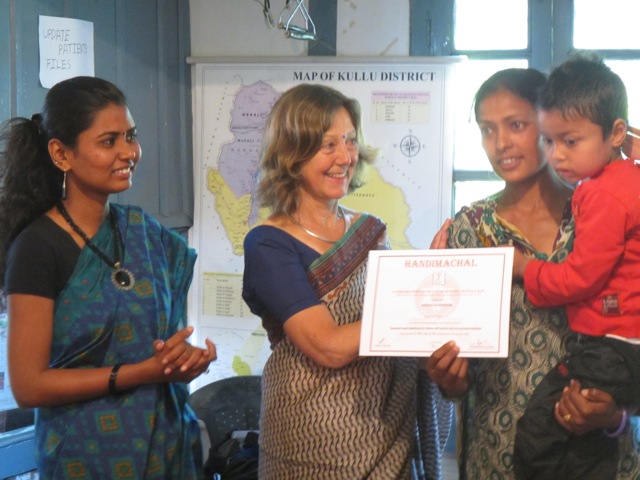 While most of the organizations that work in this field intervene at a later stage, Handimachal is there from the very beginning. The early intervention makes a greater and more powerful impact.
A French social worker, Dominique Dufau, traveled often to the Himalayas as a tourist. But, the casual visits turned into something more meaningful when she observed the lack of awareness and medical help for people with disabilities in some of the villages of Himachal. That is when she thought of starting the NGO Handimachal which now engages a large number of people from the local community.
Gradually, a small step became a movement and more people started joining the cause. One of them is Shruti More, unit in-charge at The Handimachal Project.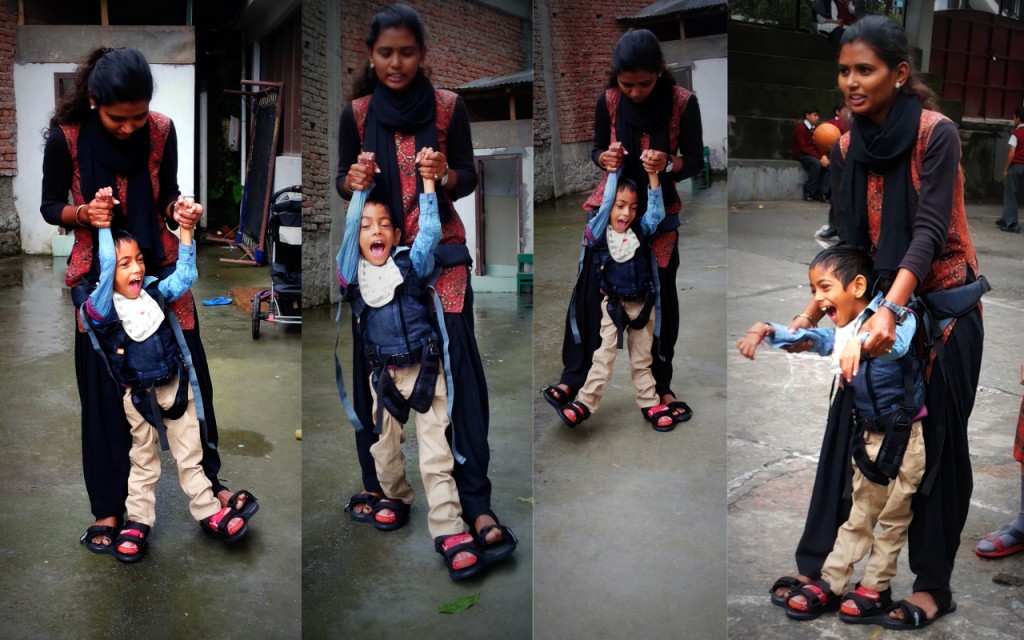 "In 2010, I was in the final year of my graduation and I came on an expedition to Manali. I was cycling one day on the local streets and I saw a young girl standing in the balcony of a house," remembers More.
Something made More connect with that girl and she went ahead to meet her. "I saw that she was in a really bad condition. She was a 13-year old  cerebal palcy patient, and she was menstruating. She was accompanied by her old grandmother in the house," says More.
After interacting with the girl for some time, More went back to her camp but could not stop thinking about her. "I returned to Mumbai. I had plans to go abroad and finish my masters. But somehow, I could not stop thinking about the little girl. So I researched on the internet to find an organization which works with children with special needs in the region and then I found Handimachal," says More.
One conversation with Dufau changed More's entire future plan and she packed her backs to work with children in the Himalayas. Since then, she has been an integral part of Handimachal and takes care of therapies and various other projects.
Handimachal currently works with 300 kids in Himachal Pradesh with the help of six team members. The approach of Handimachal is simple – early intervention.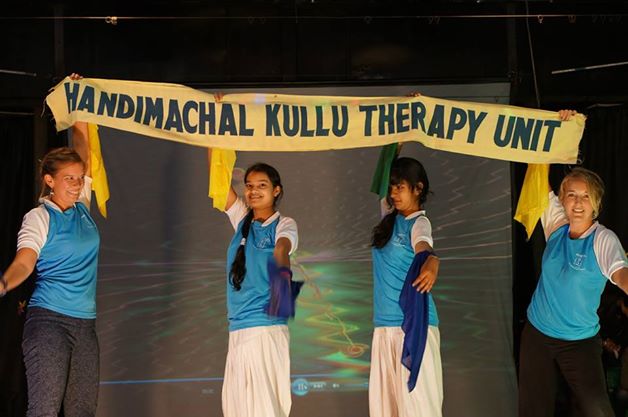 "Most of the time it is already very late to intervene. Hence we make sure that we identify the kids early so that we can see better results," says More.
Through their regular therapy sessions, they have seen immense change in the kids. From an attitude change to a positive approach towards life, Handimachal has brought a lot of hope among the family members of the children.
"The children, when they first joined our NGO could barely speak and were very shy. Because of the exposure, there is a huge positive change in their attitude, they are more confident now. Above all, it has helped the parents come out of denial," says More.
Handimachal also runs a regular school for the children of the villages where children with special needs are given extra attention. "It is probably one of the very few integrated schools in India which work with all kind of students," says More.
But it was not always smooth sailing for this team, especially as they were an NGO operated by people who did not belong to the community.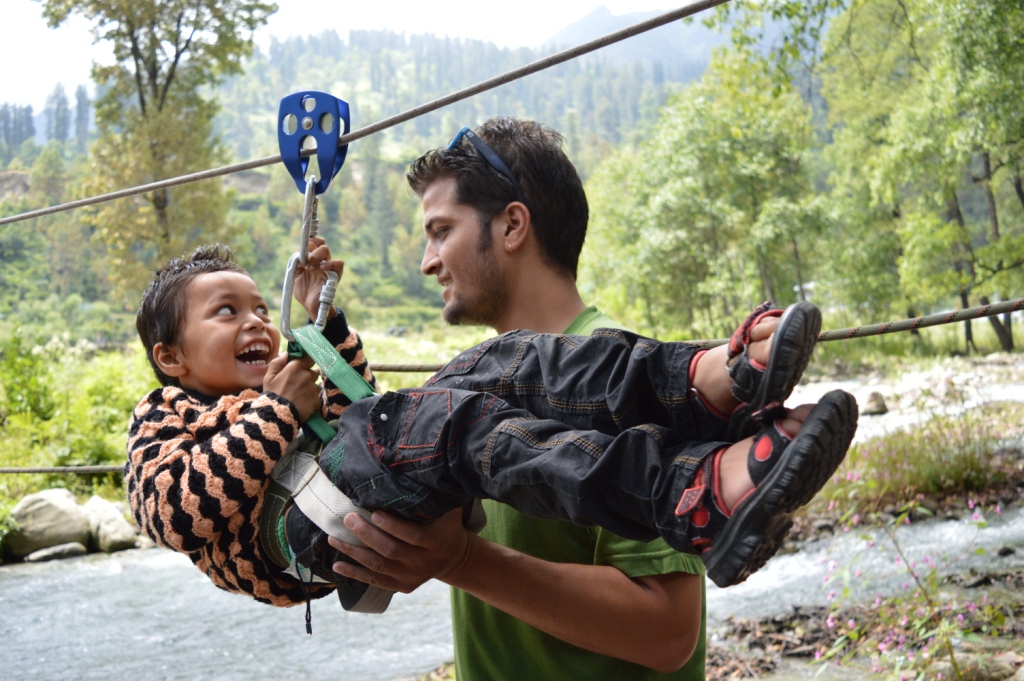 "The founder was a foreigner, even most of the therapists are from other cities of India. So it took a lot of time to build the trust. But because we have been staying in the village for four years now, gradually people have started trusting us and are coming forward to help and participate," says More.
Apart from building trust, accessibility was a major challenge. Some of the kids lived in villages far away and it was difficult for them to reach the NGO. That is when Handimachal started a project that involved therapists going to the houses and meeting the kids and families at regular intervals.
Handimachal now wants to get the community engaged and train more local people to become therapists. "This way, people can relate to them. The resources will be local and also easier to access. And, of course, this will increase livelihood opportunities," says More.
"We want to expand to more areas, train more therapists and reach out to more children. But this is only possible if we get support from doctors and therapists. We would like to request urban doctors and medical students to come and reach out to such NGOs which need their help," says More.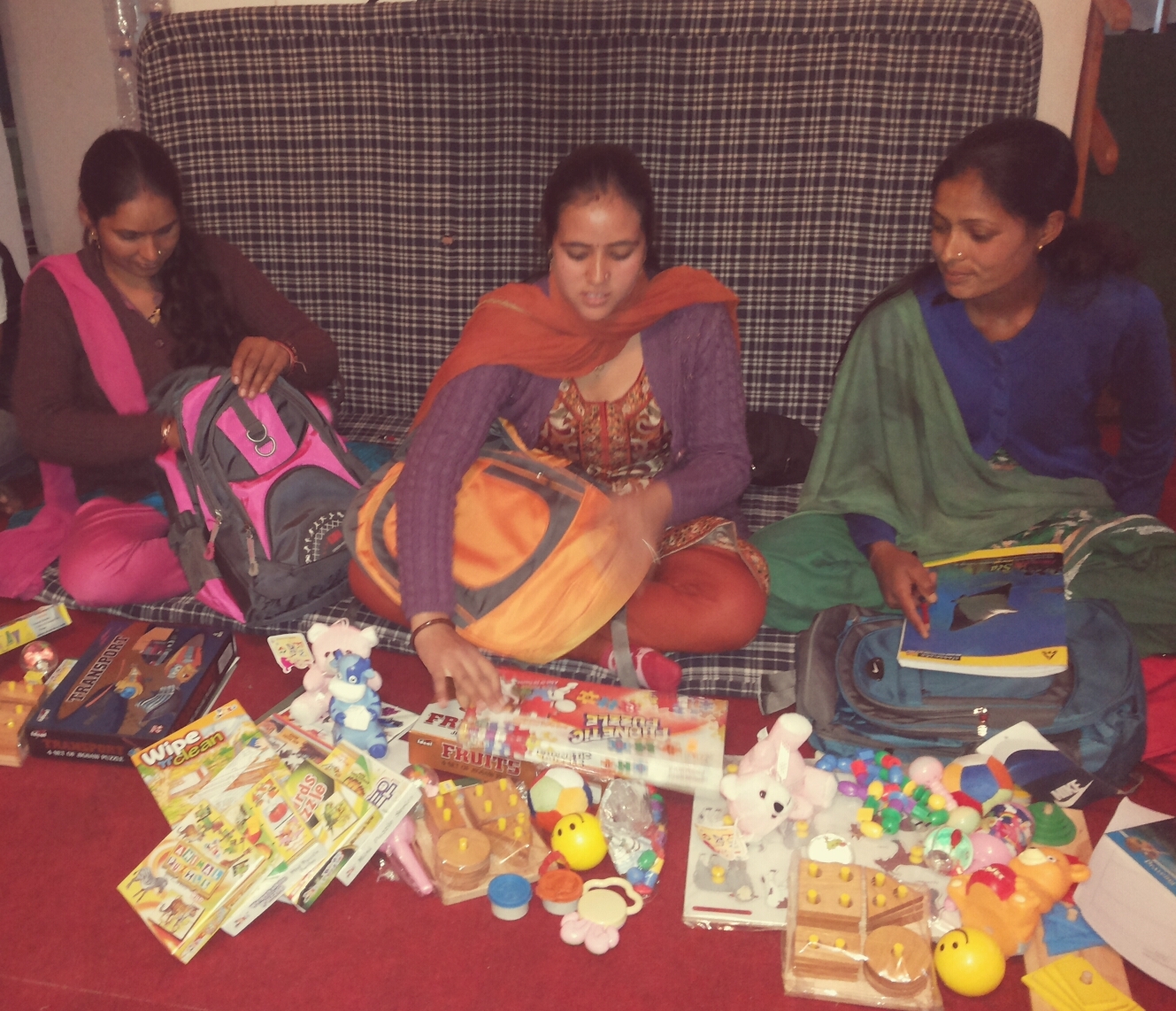 "We want to set up partnerships at a national level, to attract the attention of specialised doctors and occupational therapists from across the country and to encourage them to participate in the programme, particularly in the cases of children afflicted by a very serious handicap, and to help locate manufacturers of specialised equipment," adds More.
So, in case you are a doctor, a therapist or someone who can volunteer at this NGO which is working hard to bring a change in the lives of children with special needs in Himachal Pradesh, this is a call for you!
Like this story? Or have something to share? Write to us: contact@thebetterindia.com, or connect with us on Facebook and Twitter (@thebetterindia).