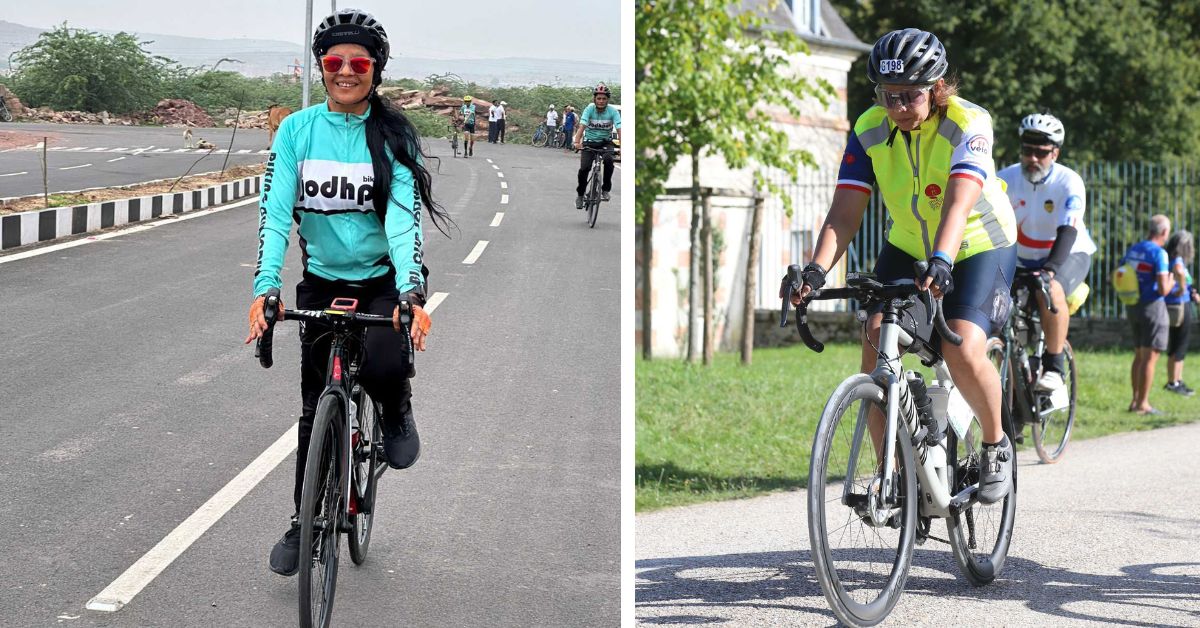 Gareema Shankar and Renu Singhi are well over the 'conventional age' for cycling. But ask them to slow down and they will only pedal past. Let alone the naysayers, they are not stopping for anyone on their journey of self-discovery.
Renu Singhi from Jaipur, Rajasthan, begins her jam-packed day by alighting her bicycle. She then rides for 70 km, all before starting her daily routine. In the evenings she builds her core physical strength by training some more.
But what's even more awe-inspiring is that Renu is 58 years old. When people ask her what keeps her going at this age, she merely responds, "For once, I am doing something for myself and not for anyone else."
Ever since Renu started her cycling journey in 2017, she has inspired countless Indian women wary of cycling to take to the streets.
One such woman was Gareema Shankar (44) from Delhi. Though Gareema had also been cycling since 2017, she recalls how she would only do it at the park near her home.
She shares, "I would stay hidden from my parents and only cycle once I dropped my son off at school. I had never cycled on the roads of Delhi because I did not want people I knew to see me."
But she adds that 2021 proved to be a game changer for her. "I got to know about Renuji's story on a Zoom call that was being hosted by an organisation. When I figured the age at which she had started cycling, I asked myself 'What's stopping you?'"
Gareema adds that being a mother to an 8-year-old and juggling work and home brought its own set of doubts. "But when I would follow Renuji's accomplishments, it would hit me that age was indeed a number and there was no better time than the present to take on a new project."
The start of a unique friendship
It was in 2022 that the duo finally met at the London-Edinburgh-London (LEL) — Britain's greatest cycling challenge spanning 1500 km. Gareema had only admiration for Renu. In fact, Renu was something of a star at the event.
The news of her completing the Paris–Brest–Paris (PBP) — a long-distance cycling event that spans 1,200 km — in a record 92 hours had reached the participants' ears.
This was a big win for Renu who had bought her first cycle at the age of 52.
Recounting the serendipitous moment she says, "I had no plans to buy a cycle. I had gone with my younger son to the shop and was taking a look at the cycles when one of them caught my eye. It was a beautiful one with a basket in front. The minute I saw it I thought of how nice it would be to take my granddaughter for a ride on it."
But as much as she wanted to, Renu did not buy it. "How could I just buy a cycle? I was a grandmother. I needed to ask my family."
Fortunately, they agreed. Renu placed an order for the cycle, had it fitted with lights and took a ride across town. "I did not know how to change gears. But I learnt these things."
In 2017, a month after riding her precious cycle every day, Renu signed up for a MTB 60 km (mountain biking) challenge "purely for fun" and ended up coming second!
She adds, "People were saying 'Look! She just started cycling a month back and now she is doing all these events.' But I was just having fun."
When the duo met at LEL, Gareema recounts feeling in awe not just of Renu's cycling prowess but also of the force of nature that she was. The duo bonded over the breath of fresh air that cycling had been for the both of them. While for Renu it had been a matter of proving that age is just a number, for Gareema it was about finding her identity.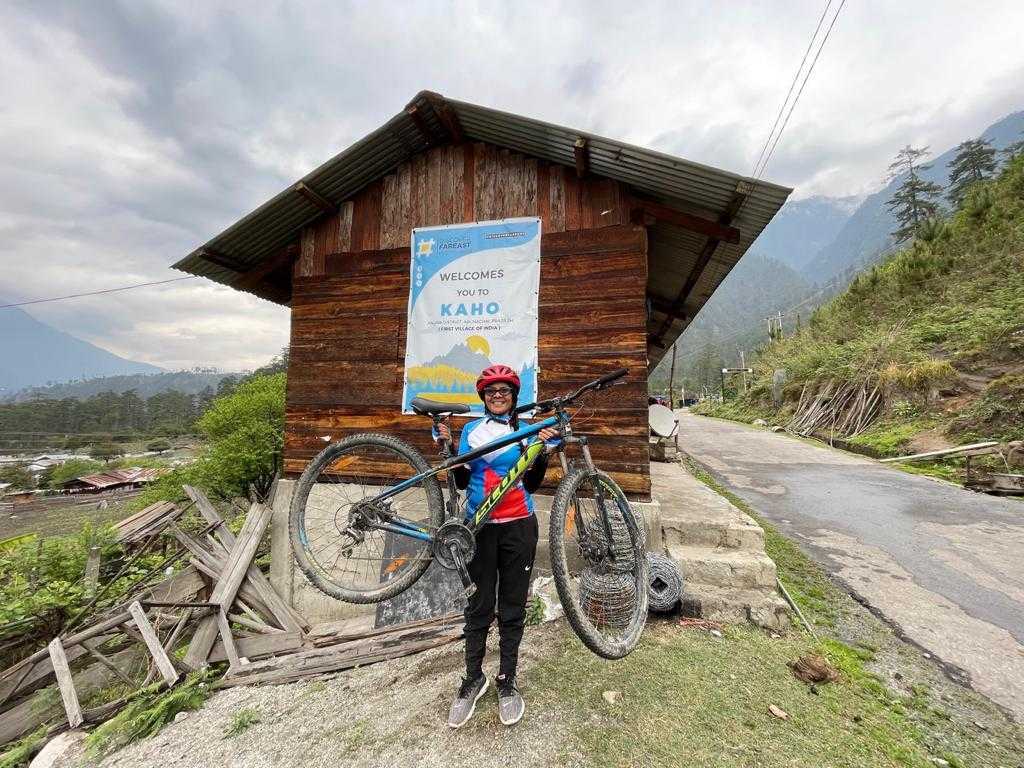 "After I gave birth, I was overweight and going through depression. My business (an HR firm) was not doing well and somewhere I felt lost. I started stress eating and things were going downhill. That's when I decided in 2017 to take up something which would have a sense of consistency," Gareema notes.
Cycling was this passion project.
Elaborating on why Renu became somewhat of a role model to her, she says it stemmed from a deep sense of respect. "There is no flamboyance in the way she trains; rather, a lot of focus," she says. So, during the 2022 LEL event when the duo met, Gareema wanted to learn everything she could from her.
While Renu stunned the world by becoming one of the first Indian women to complete the 1540 km cycle challenge within the designated time limit of 128 hours and 20 minutes, Gareema wasn't as quick. She recalls that while the group in London applauded her for completing the challenge despite being a couple of days late, people in India were not so forgiving.
"I was mocked, body shamed, and disappointed."
But even in this time, she says what stayed with her was the inspiration she had gotten from Renu. She may have lost the race, but she won a friend for life.
Turning a loss into a learning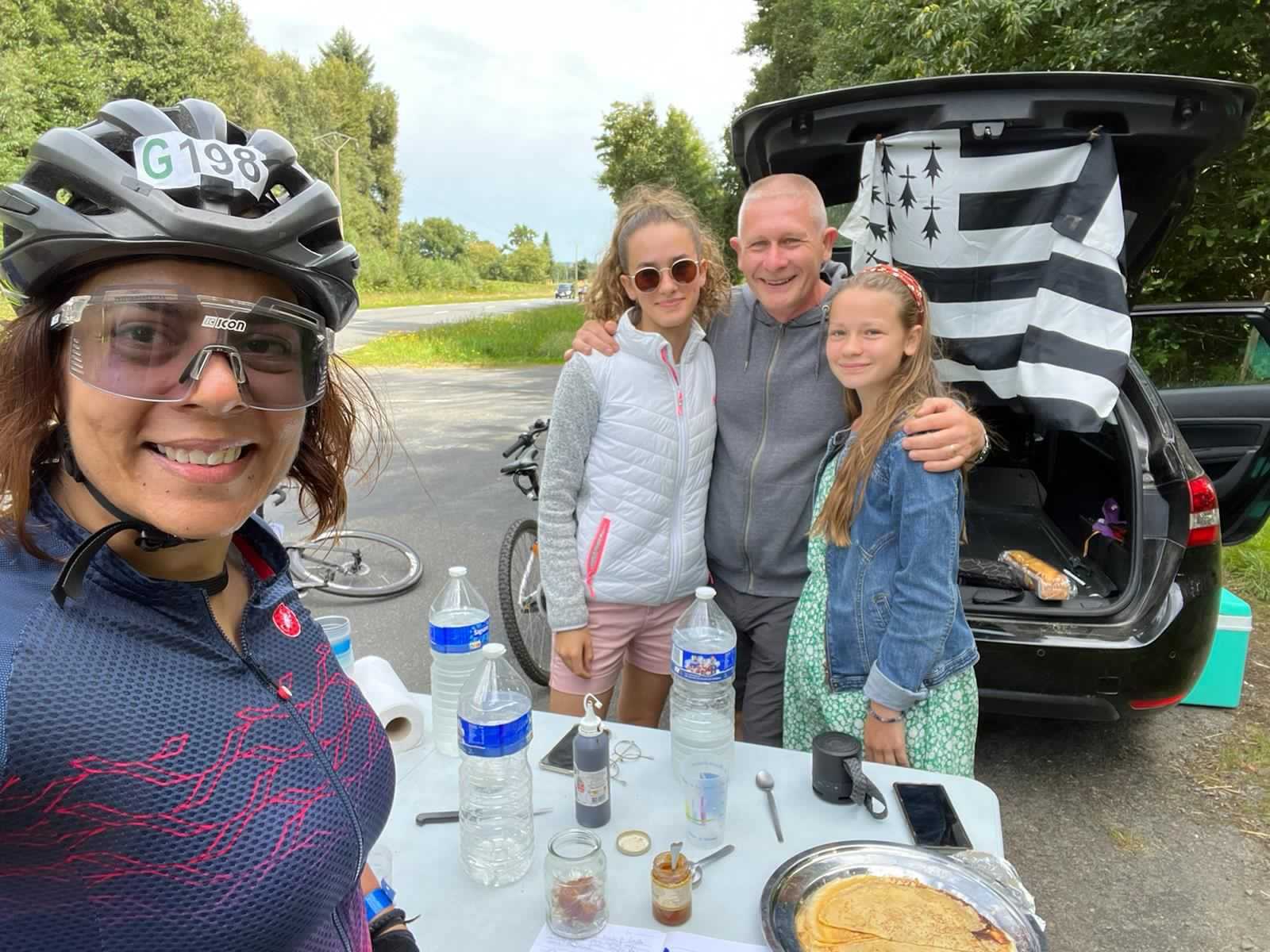 In January 2023, Gareema decided that the LEL setback wasn't going to keep her down. She began training in earnest for the upcoming PBP challenge in August 2023.
As part of her training, she began speaking to Renu for advice on ways to achieve this target. And Renu was happy to oblige. She herself did not participate this year owing to a number of accidents that prevented her from training.
"People told me to stop cycling. 'It is dangerous.' I told them our time of birth and death is pre-decided. Cycling wasn't going to change that," Renu shares.
So with no Renu to accompany her, Gareema participated in the event which she recounts to be "the absolute best". "The event is a carnival for cyclists and sees around 8000 participants from across the world. You are never lonely on the road."
Although she completed the ride in 98 hours in contrast to the stipulated time of 90 hours, she couldn't be more thrilled. "From finishing days late in LEL to mere hours later in PBP, I have come a long way," she says.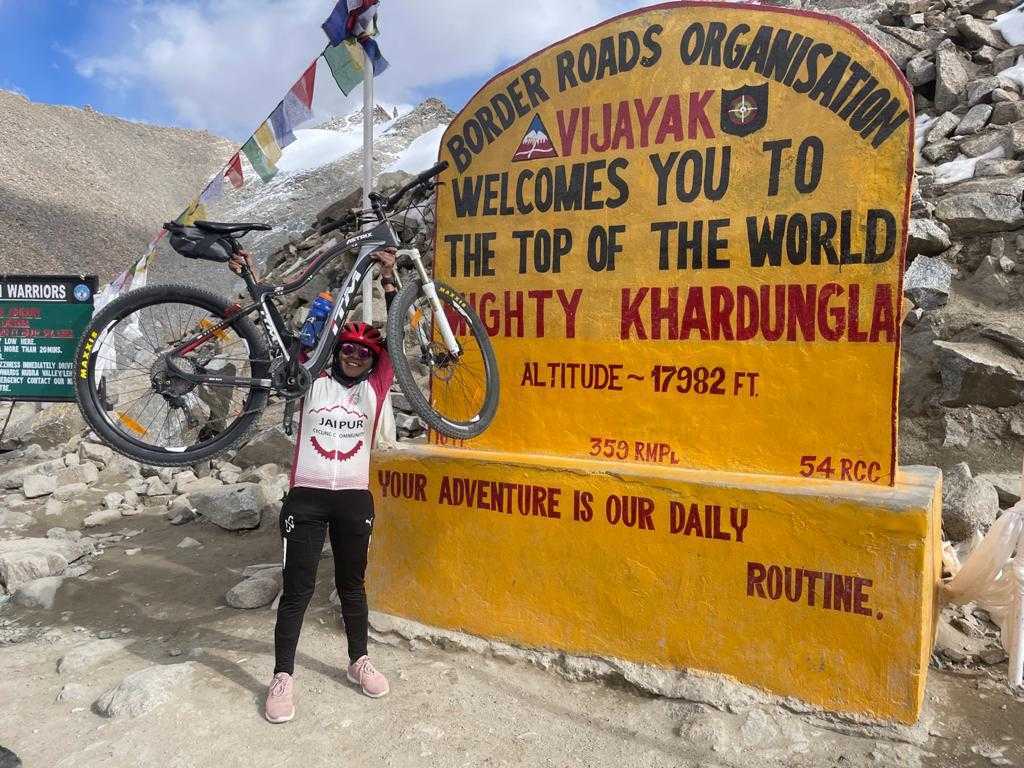 She credits failure as the biggest teacher. "I learnt there should be a structured way of training for an event. Earlier I would squeeze in gyming, cycling and strength training but this time I decided to dedicate five days to cycling and two days to strength training."
After a month, when The Better India caught up with Gareema again, the change in her attitude towards life was unmissable. After the LEL challenge, she seemed beat. But this time, all she spoke of were the positives. "I have learnt my biggest life lessons through cycling," she says.
"One ride cannot define you," she says, personifying this line in everything she does.
Edited by Padmashree Pande
We bring stories straight from the heart of India, to inspire millions and create a wave of impact. Our positive movement is growing bigger everyday, and we would love for you to join it.
Please contribute whatever you can, every little penny helps our team in bringing you more stories that support dreams and spread hope.