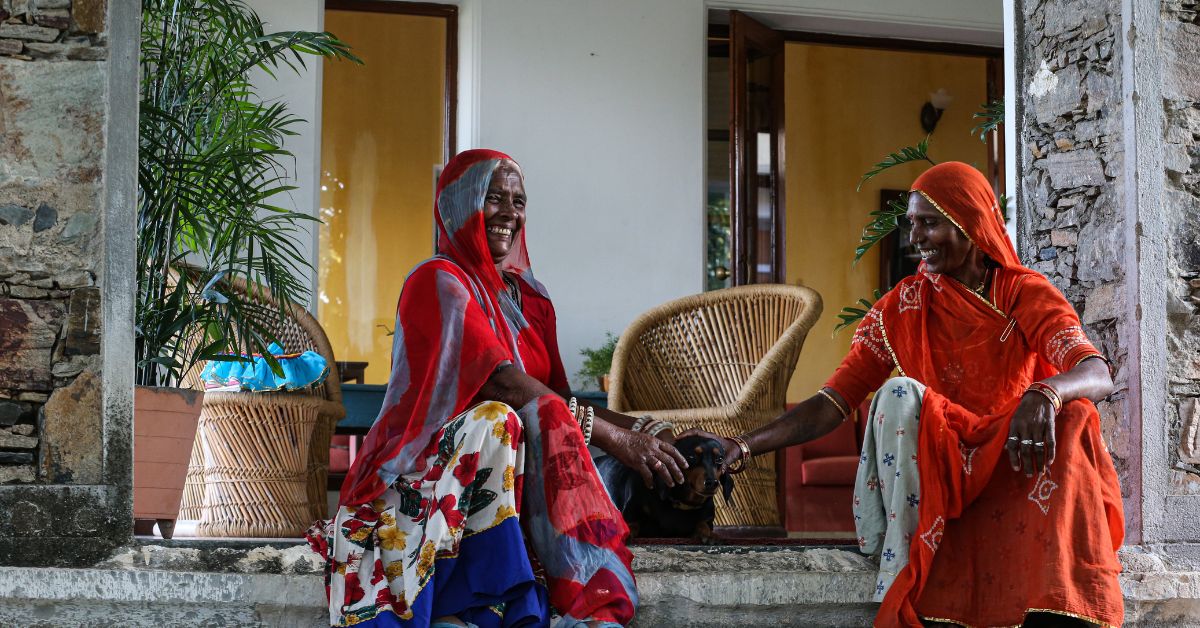 Major Durga Das and his wife Jyoti Jasol's dream endeavour, 'Devra' in Udaipur, offers activities like heritage cooking classes, bird watching, village visits and more to satiate the adventurer in you.
Considered among the oldest fold mountain ranges in India — and possibly the Earth — the Aravallis form the backdrop against which the glorious city of Udaipur stands. On any given day, a drive from Delhi to Udaipur treats the traveller to a spectacular view of the mountains, the interspersed valleys and the honey-coloured villages amidst the desert sands.
It would be a shame not to fall in love with this scene.
And on one such road trip in 1994, Major Durga Das and his wife Jyoti Jasol, succumbed to the same fate. Fondly called 'Major', he once served in the Indian Army.
"We had always wanted to buy a home in Udaipur," shares Jyoti (57), who belongs to the royal ancestral line of the Rathores of Marwar-Jodhpur. Major (66), meanwhile, is a descendant of the royal ancestral lines of The House of Bassi-Udaipur.
One look at the scenery, the couple recalls, was all it took to convince them to buy this 2.5 acre land. Jyoti says, "My husband was still in the Army, and I was the manager of the Textile Gallery at the City Palace. But we both had a nagging thought that our lives were not being used creatively."
"So after 13 years in the Army, my husband left the service and we decided to start developing this land we had bought," she adds.
She adds that the name 'Devra', by which they christened this plot, is an ode to the local name given to tribal temples.
Speaking about his decision to quit the Army, Major says his guiding belief has always centred around serving both the nation and the environment. "I saw this (Devra) as an opportunity to cultivate a generation that is acutely aware of their surroundings."
'What is stopping you from making the dream come true?'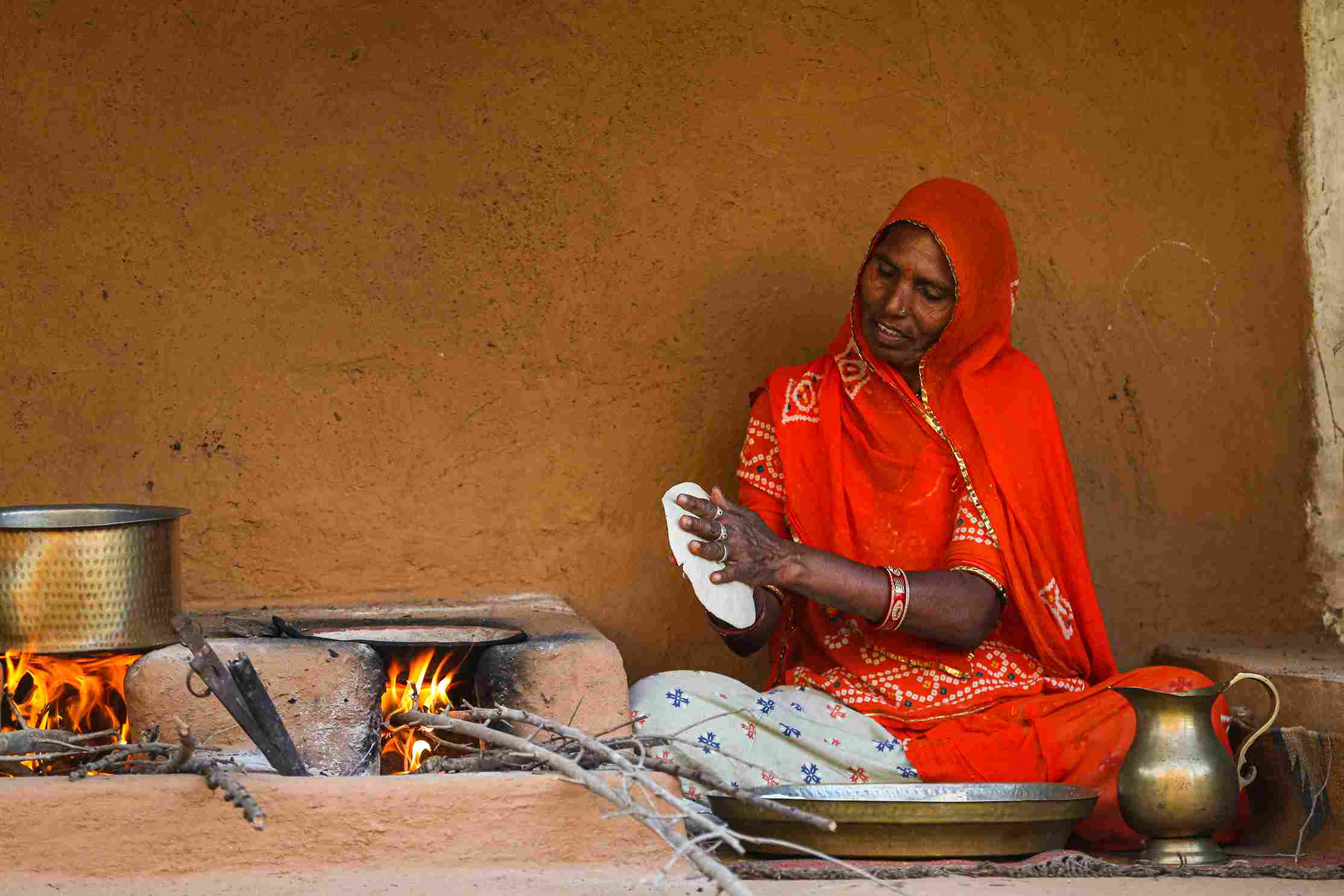 When they first began working out of this land, they started floriculture with the idea of supplying flowers to the Taj Palace, Udaipur. However, what they estimated to be a booming business did not work out. They had hit a dead end.
So the couple moved to Delhi in 1997, where their baby girl was born, and Jyoti spent the next two years being a doting mother. But the dream she harboured of running a homestay in Udaipur had no intention of being silenced. "In 1999, I decided there was no better time than the present to make it happen. I returned to the land and this time I wasn't going to let go of the plan."
In the years leading up to 2004, when Devra officially started welcoming guests, Jyoti would make frequent trips between Delhi, where her husband and child were, and Udaipur, where her dream was.
"Those years were beautiful," she says. "It was a journey of inking relationships with the craftsmen of the city, since architects and civil engineers were tough to find at the time. I got a local person, Shivji, on board, and he helped build the structure into what it is today."
To date, Shivji's wife, Rupa Bai (an honorific to describe a woman), is an integral part of the staff at Devra. She has witnessed the evolution of both the homestay, and the city, through these years and calls it a privilege.
"The progress of our family, and of Devra, is inseparable. We have watched our children grow alongside the construction of the house. The memories of their early years are woven into every brick and corner that my husband assembled," adds Rupa Bai.
Likewise, Jyoti has enjoyed Rupa Bai's company among the many other beautiful connections she cemented. "The journey taught me to be patient and take things as they come. Everything happens in its own space and time."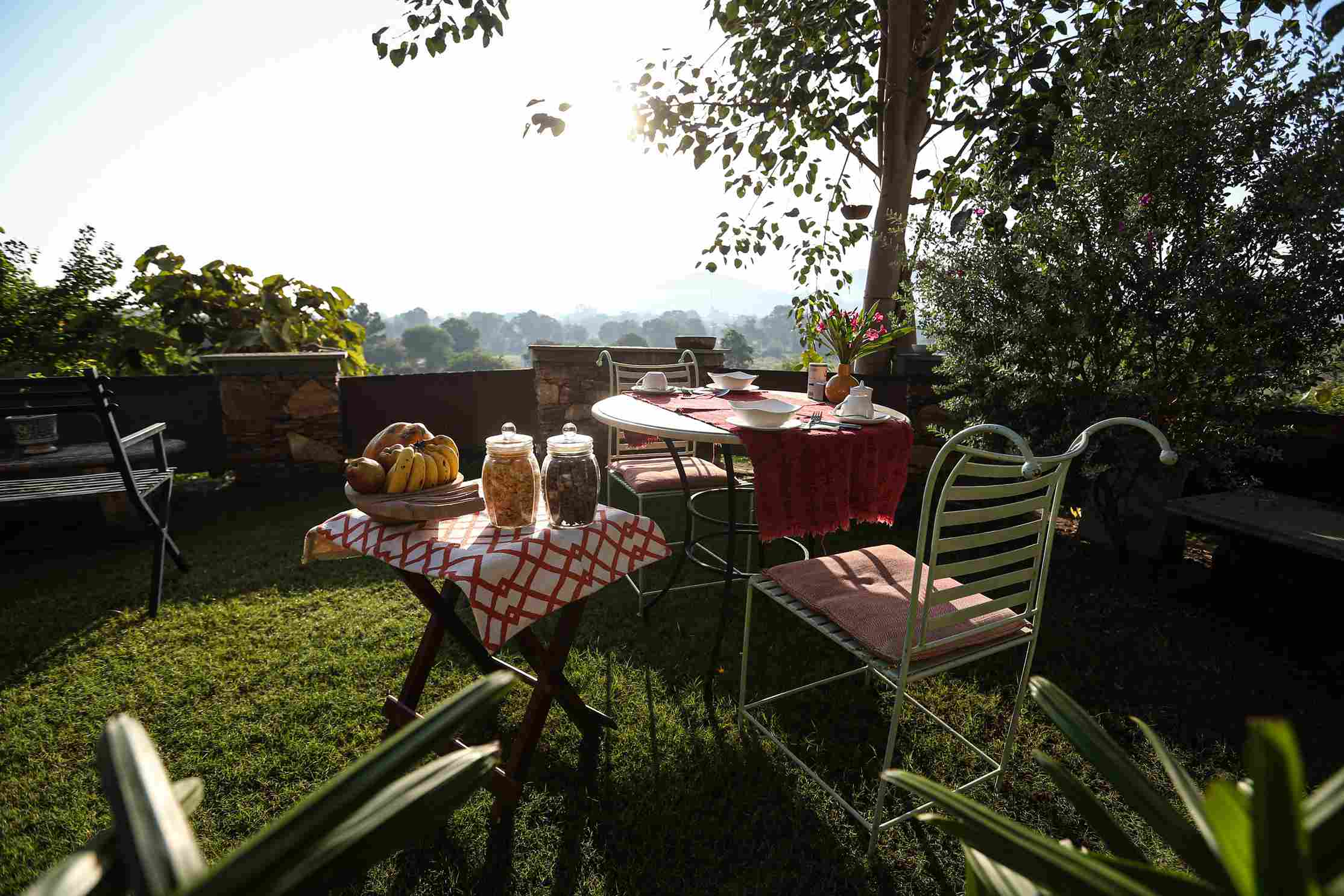 The first guests at the housewarming lunch in 2004 included the couple's parents and all the craftsmen who had been a part of their journey. "I have the assurance that even if I want to make 10 more houses, these people will support me," Jyoti adds, laughing. Such is the strength of their bond.
The majesty of Udaipur's lands comes alive with this property
What started with three rooms is now a 10-bedroom heritage homestay made of Rajasthani stone, bang in the middle of lush fields and farms. However, this wasn't the state of the land in 1994.
Jyoti recalls, "When we visited the land for the first time all we saw was cactus. The land did not support the growth of anything else." However, a solution to transform the land into a viable farm came in the form of the Pichola Lake in Udaipur. "We started bringing in soil from the lake," she adds. While Jyoti succeeded in doing this at the time, today it wouldn't be an option.
In 2016, the Rajasthan Lake Protection and Conservation Authority passed a proposal that put three lakes in Udaipur under a prohibited zone, thus curbing desilting or soil extraction activities in them. Pichola Lake was one of these.
"20 years ago, the ban that now exists over removing soil from the lake was not there. So, when the lake would dry up in summer up to its middle, a lot of good quality loamy soil would be left behind. This soil, filled with minerals and nutrients, is perfect for growing plants. We started bringing it to the land to grow our first trees."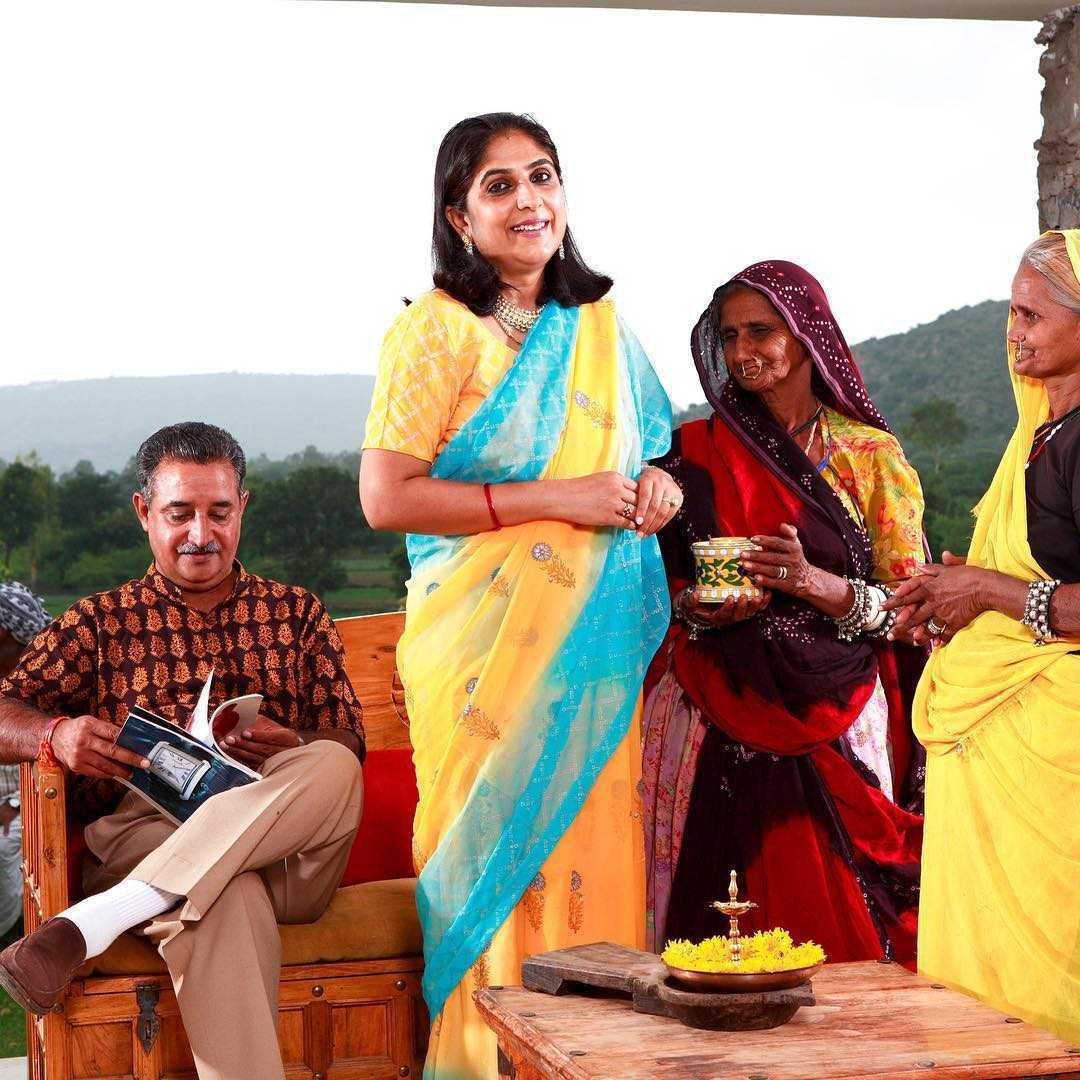 Almost every dish prepared at the homestay is from the fresh produce grown on the land. "Wheat, seasonal vegetables, jowar, methi, avlas, berries, jamuns, guavas, chikoos, neem, tamarind, date… You name it and we grow it," shares Jyoti proudly stating that there are trees of every variety here and adding they harvest 400 kg of chikoos every year along with other fruits.
Keeping up with traditional practices
The traditional chulha cooking method (cooking in an earthen pot to retain the moisture and aroma of the food) that the family has been following for 25 years now lends an authentic flavour to the food.
So whether it is lal maas (traditional Rajasthani red meat curry), bhuta ki subji (corn vegetable), tarbuz ki subji (a vegetable made with watermelon crust), mint lauki (bottle gourd and mint juice), and makki (corn) and bajra chulha rotis made with love by Rupa Bai, every dish has earthy notes to it.
What's more is that you could learn to cook this feast yourself at the Heritage Cooking Class hosted by Jyoti. Credit her for being a 'masterchef' and she brushes it off by saying, "The farming techniques and fertilisers used on the land are the real heroes of this cooking."
The permaculture method followed at Devra ensures crop diversity, while improving soil fertility and increasing water conservation. Add to that Jyoti's 'secret' homemade fertilisers — onion peels in water and eggshells with bananas — and it is no surprise that the produce here tastes so wonderful.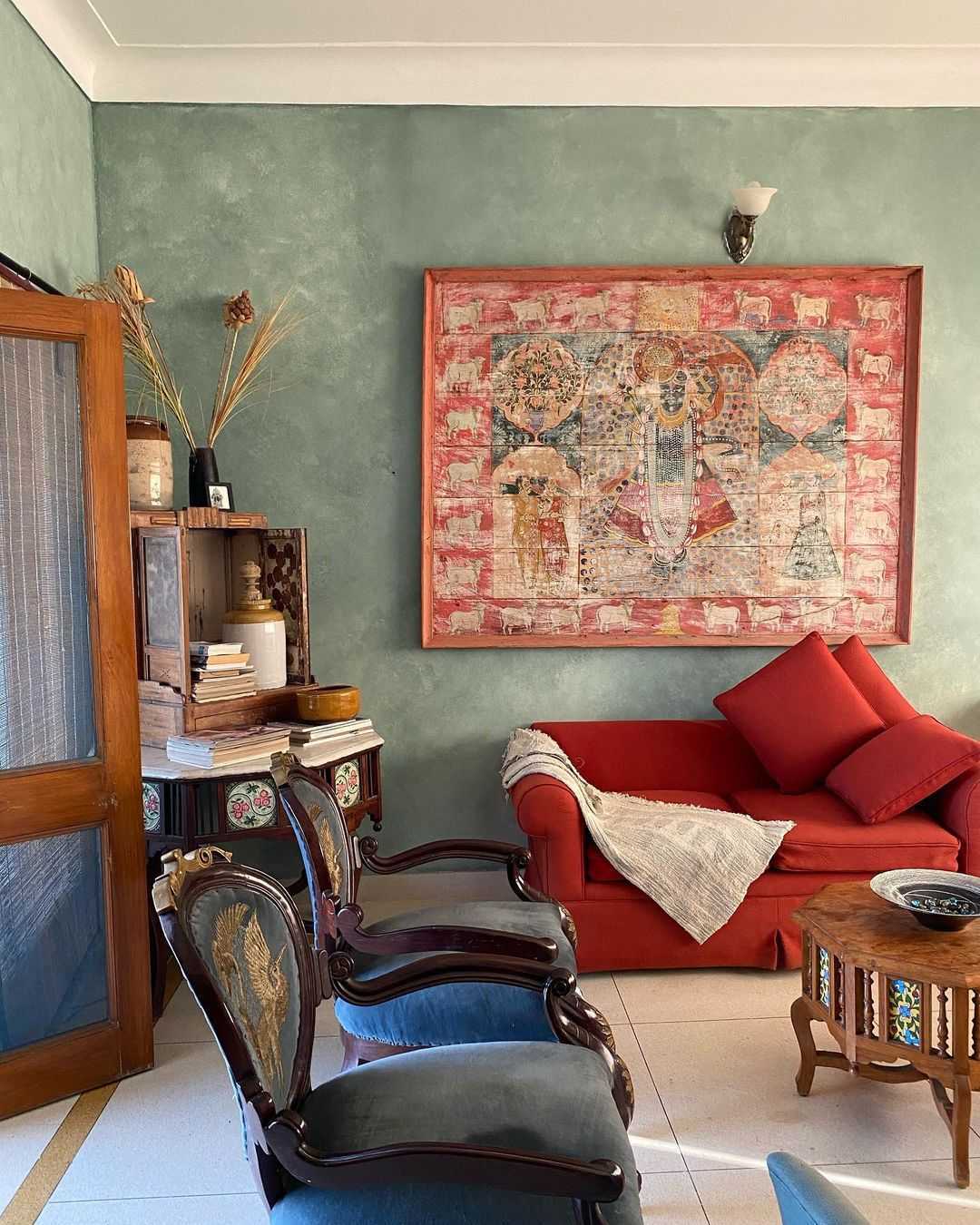 The couple is extremely sensitive to the culture around and every guest is taken to the neighbouring villages where they can share goodies and treats with the village children. Jyoti says it makes for a nice "exchange programme" and her husband seconds this. "Both my wife and I deliberately chose to reside here not merely as outsiders but as active members of the community."
He adds, "Creating Devra has provided me with invaluable insights into the practice of persistence, collaboration, and the art of building something of significance from scratch."
But even as the couple prides themselves on this luxurious dream homestay in a city that parallels its beauty, they say they couldn't have done it themselves. "It takes a village. But God is good and dreams come true," Jyoti says with a smile as she bustles off to ensure her guests are being well-fed.
Edited by Padmashree Pande.
We bring stories straight from the heart of India, to inspire millions and create a wave of impact. Our positive movement is growing bigger everyday, and we would love for you to join it.
Please contribute whatever you can, every little penny helps our team in bringing you more stories that support dreams and spread hope.