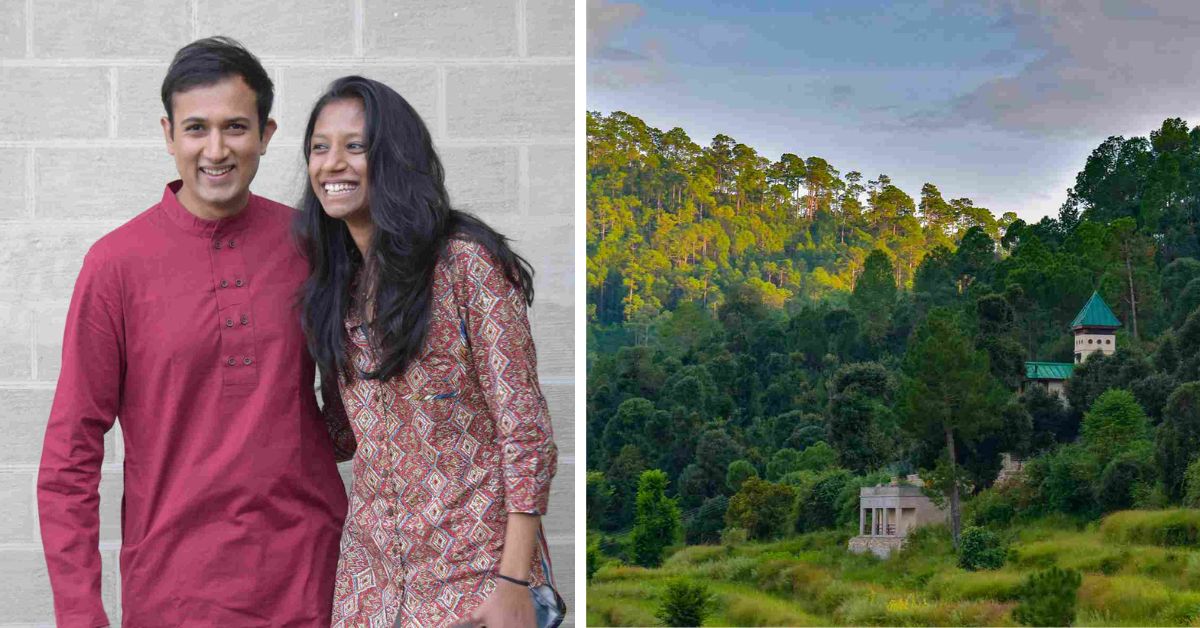 When the pandemic put a break on his plans to study abroad, Dushyant Vashisht from Delhi turned his family's cottage in Kumaon, Uttarakhand into a luxury homestay, while championing sustainability.
This article has been sponsored by Wingify Earth.
The COVID pandemic that struck the country in March 2020 shook many worlds. But for Dushyant Vashisht, a 26-year-old engineer from Delhi, it opened new doors. He went from being a boy who wanted to pursue his master's abroad and travel the world to being the founder and manager of 'Bir Terraces'. His story is nothing short of an exciting escapade, complete with bold choices and innovative thinking.
Bir Terraces is a luxurious homestay tucked away in a seven-acre estate in Kumaon, right in the lap of the Himalayas. As guests compliment his abode, Dushyant says that he feels a sense of pride, for the place he called 'home' is now a fascinating getaway for so many city folks.
But, he adds that this was never the plan, but rather a play of destiny.
'The pandemic made me realise the potential of my home in the hills.'
Following his graduation from Manipal University, Mangaluru in 2018, Dushyant had a lucrative job in a multinational company, and the rest of his future seemed as exciting.
Taking us back to that time, he says, "I was prepared with all the prerequisite documents, tests, etc required to do a master's degree abroad in 2020. But then an unprecedented pandemic halted everything, and I felt stuck. On one side, I had put down my papers at my job and was serving my notice period, and on the other side, going abroad seemed impossible now with border restrictions."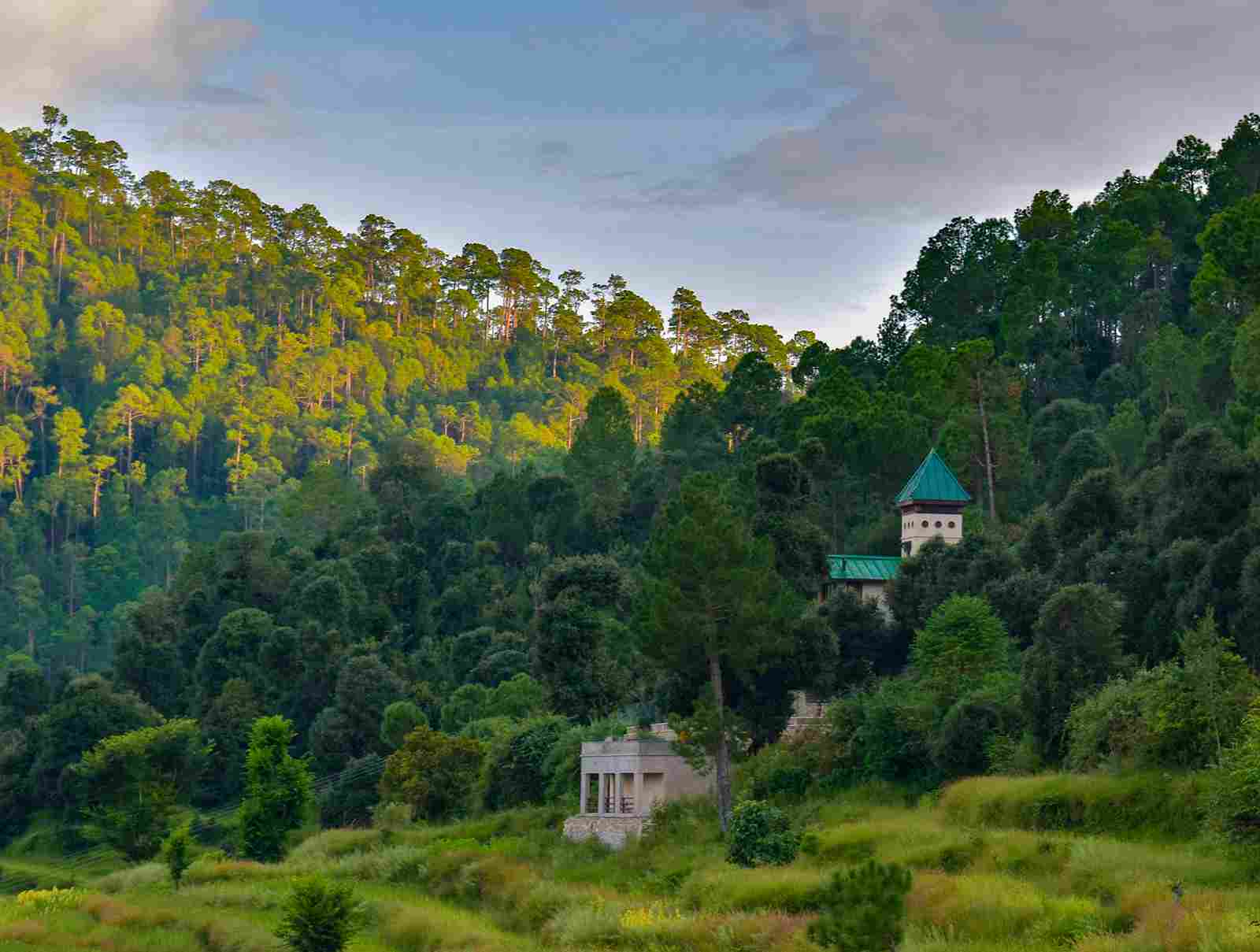 But what he perceived to be a dead end turned out to be a life-changing period. It all started, he says, with a trip to Uttarakhand, where the family was to spend two months in their ancestral home, which belonged to Dushyant's great-grandfather.
"Every resident of the city has a piece of land allotted to them, and in 2015, we had a cottage built on our piece. It was a holiday home of sorts where we'd spend time with friends and family to get a break from city life," he says.
On a whim, he says he took a few pictures of the place and the property and uploaded them on social media. What he did not expect was the reaction that would follow.
"I got replies and messages from so many people [that I knew], showing interest in the place. They loved it for its simplicity and quaintness, and I thought 'why not build a project out of this?'," he reveals.
Dushyant shares that when he started off, his intent was to build a sustainable tourism model. Wherein he could have an organic farm on the property, adopt natural farming practices, and employ the locals. Essentially, he wanted to welcome people to experience a good break.
He joined hands with a college friend Avanti, who quit her job as a chef in Mumbai to spearhead this passion project with Dushyant. And in December 2020, Bir Terraces welcomed its first set of guests.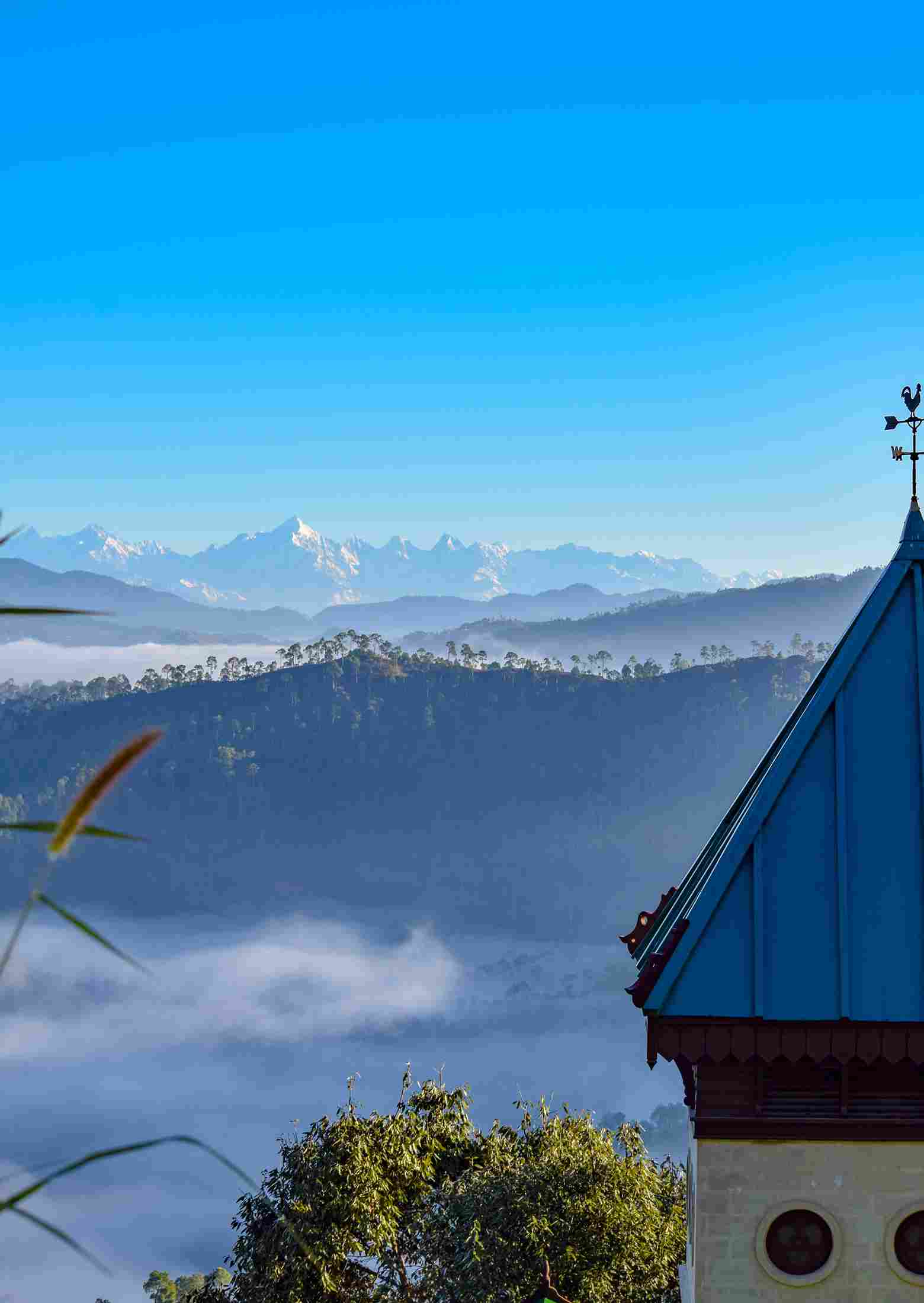 Serenity packed into four corners
The three-bedroom Victorian-style cottage stands proud and tall on the seven-acre property. From a bird's eye view, the space seems to be almost entwined with nature, with every room accessible to the forest that surrounds the property.
As the duo explain, no trees were cut down while building the home; the cottage was built around the trees. To further the cause of sustainable living, a technique called random rubble masonry was employed, as in the case of traditional pahadi (mountainside) homes. This involves stacking stones to create a stable structure.
"Not just the outer core, but even the inner furnishings have been made from upcycled wood. When we demolished our old family haveli (a manor house) in 2015 to construct the cottage, we upcycled all the wood, which now serves as decor. For instance, the dining table was once a door," adds Dushyant.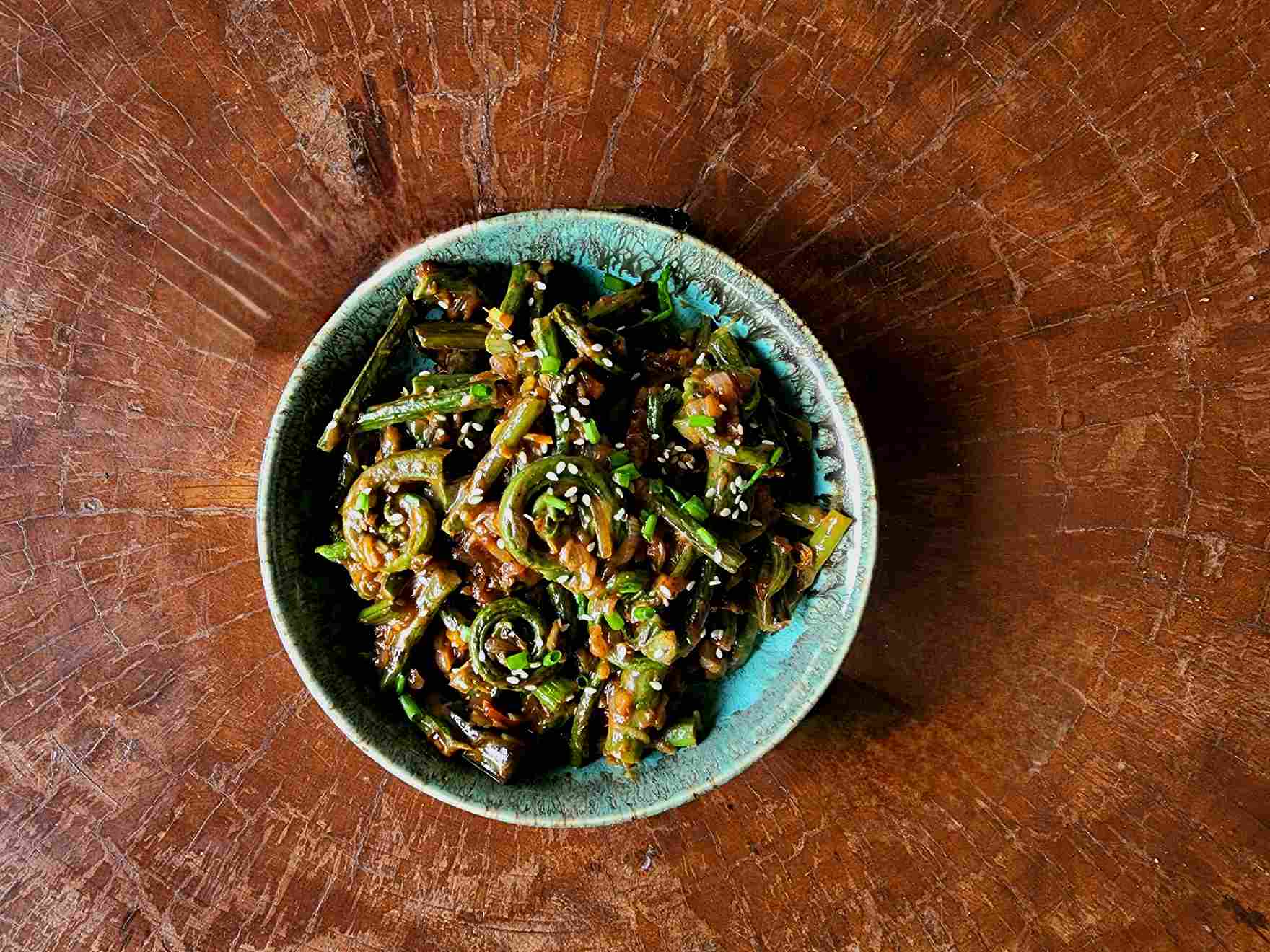 Speaking of dining, guests won't be disappointed by the lack of food options at Bir Terraces. The menu is majorly vegetarian and includes "comfort food, local pahadi delicacies, fresh salads right off the farm, and even piping hot loaves of bread from a tandoor (a large clay oven) built from scratch".
"We take pride in slow cooking as pahadi dishes are generally cooked long and slow on chulha (wood-fired hearth) which renders the flavours nutritious. We even make a range of seasonings, jams, condiments, dressings, candy, misos and kinds of vinegar, all from ingredients grown or foraged from the Kumaoni mountains," says Avanti.
"Slow-cooked bhatt ki daal (black soybean), bhaang ki chutney (hemp seed chutney), bicchu booti ka saag (nettle leaf vegetable) with ragi roti are must-haves in the winter!" she says.
And the farm around is to thank for this gorgeous produce.
Flooded with the scent of sweet herbs
"I thought it would be wonderful to start a natural farm here as we had both of the prerequisites; the right altitude and conducive weather," says Dushyant.
Their first herb of choice was rosemary. "It helps in boosting memory, along with many other benefits. Plus it's easy to maintain and grow," he notes. Following rosemary, they also started growing thyme, lemon grass, sage, celery, peppermint, parsley, etc. At the Bir Terraces, every food and drink is commonly infused with these herbs.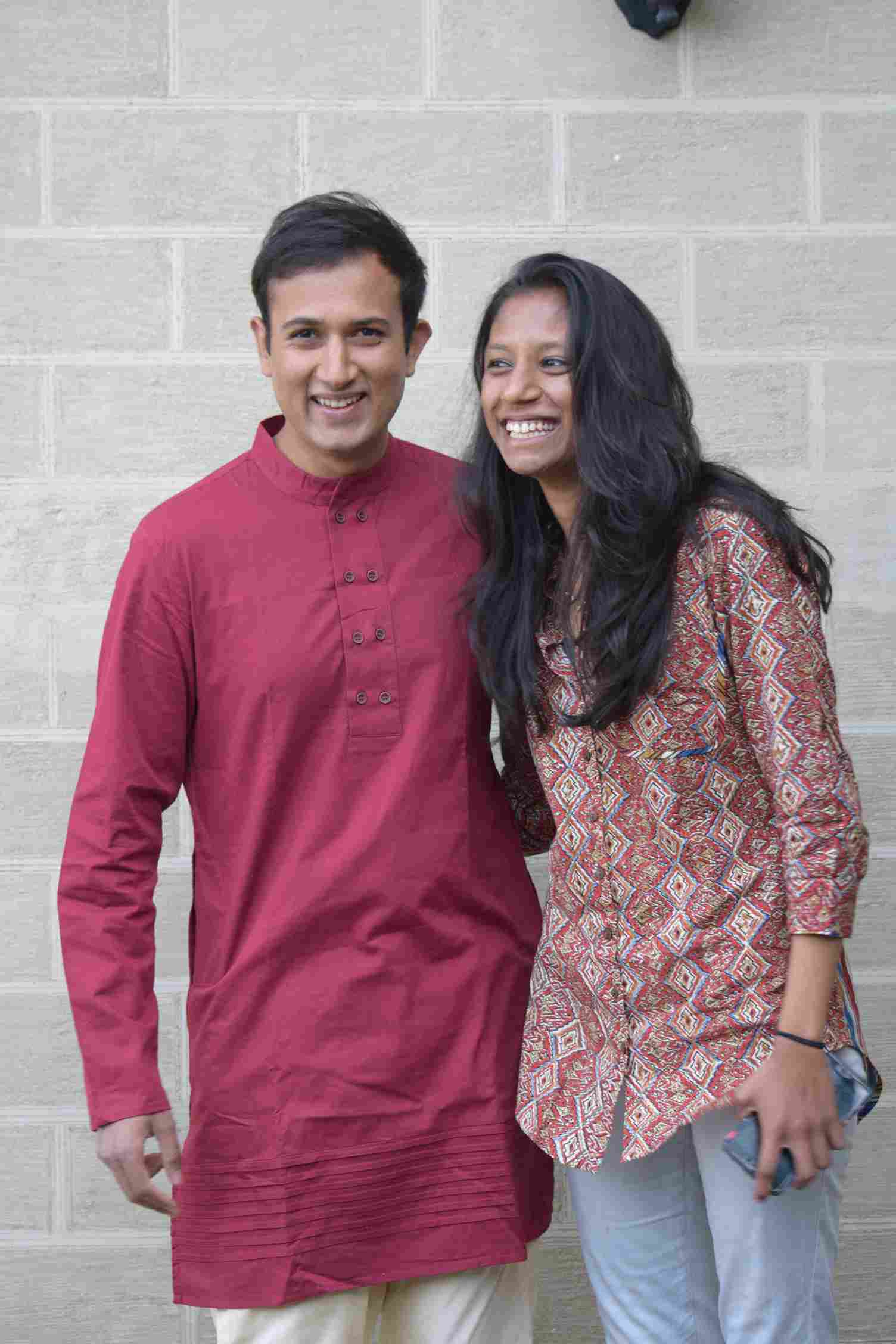 So taken up were the duo with the herbs that they even started making products with these and are soon set to launch their brand, Nativ Indie. "These are SLS and paraben-free products such as facewashes, handwashes, etc," says Dushyant.
Having witnessed the success of their herbs, the duo then shifted their sights to vegetables and fruits. Peach, apricot, plum and apple trees adorn the horizons of Bir Terraces, along with seasonal produce like strawberries, cherry tomatoes, radishes, broccoli, grapes, etc.
All of this is grown through natural farming methods, explains Dushyant. Cow dung, cow urine and other organic waste from the home are used on the farm, and a popular pesticide is the marigold, chilli and garlic mix, which is fermented and used with water in a 1: 100 ratio.
A concept called forest bathing is also encouraged at Bir Terraces. It involves long walks through the forest and stems from a very scientific logic.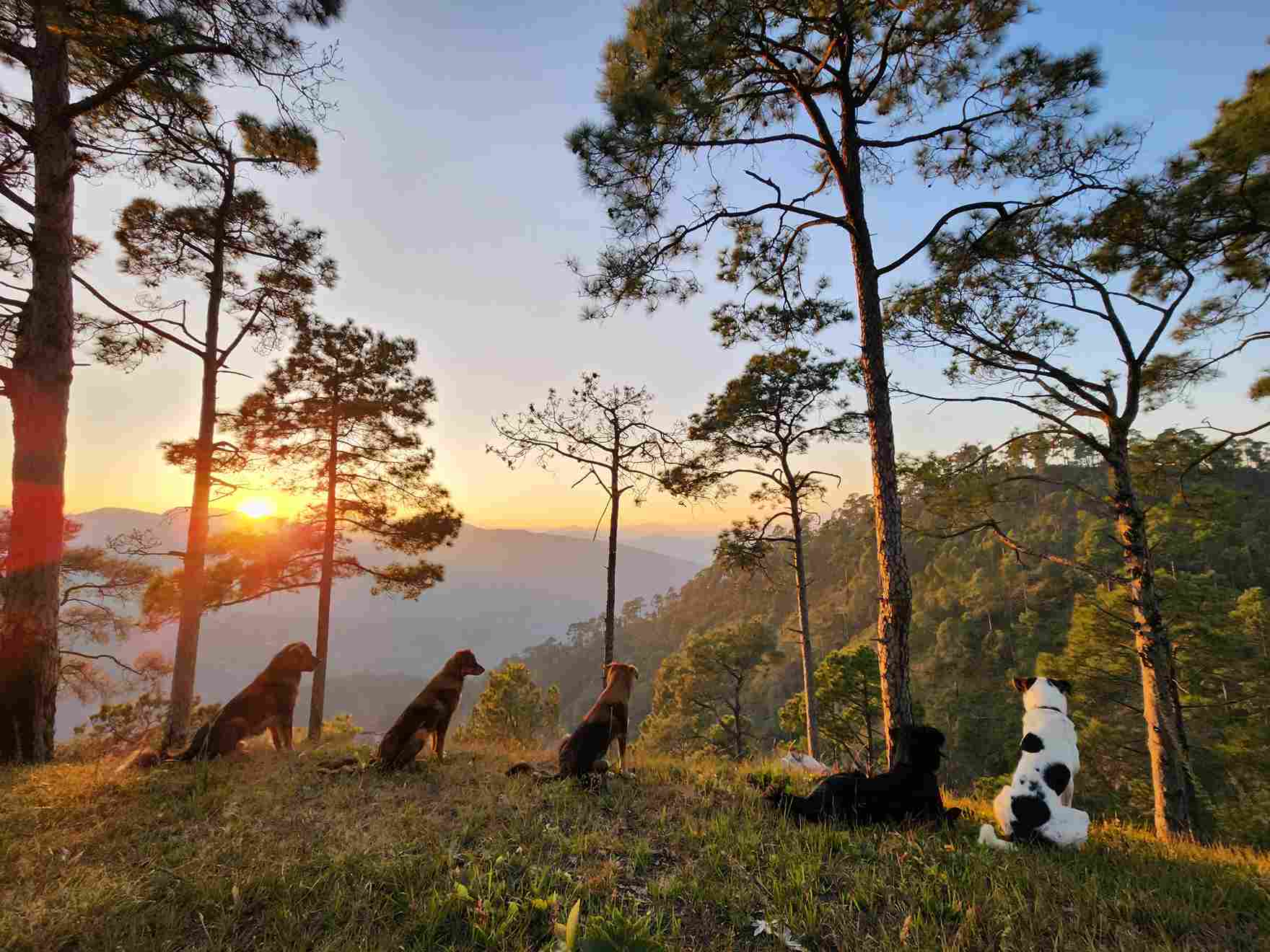 "When you breathe in the scent of pine as you walk in the woods, the terpenes benefit your health by reducing inflammation and protecting your nervous system. People have used the scent of terpenes in essential oils to boost their emotional state for centuries," explains Dushyant.
While sustainability is of utmost importance at the homestay, the conservation of water is another pillar.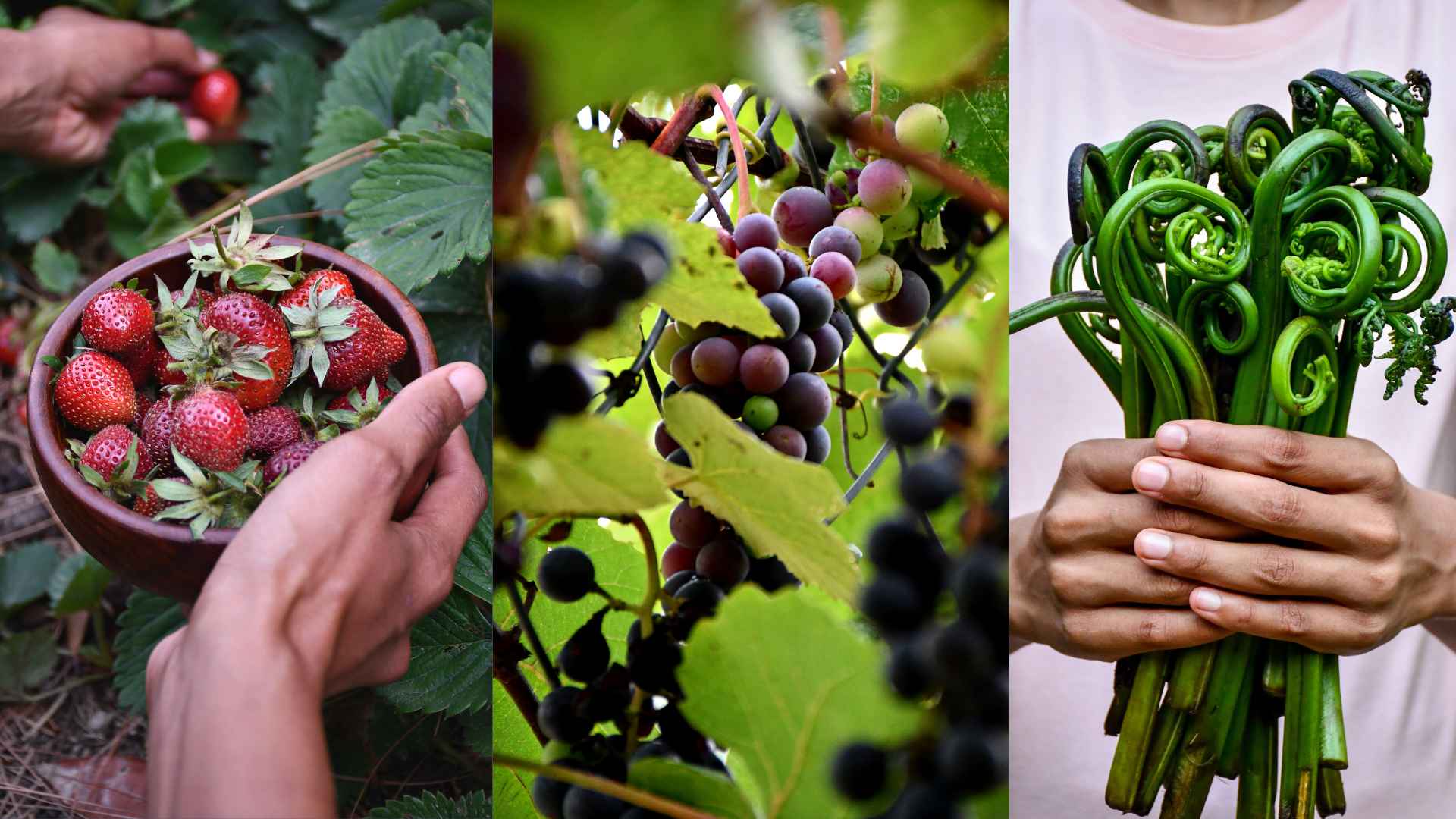 Water consumed goes to a greywater harvesting system, where it is filtered. In addition to this, a rainwater harvesting system is also present. A pipe passing through the roof collects water and stores it in an underground tank with a capacity of 65,000 litres.
With numerous treks in the neighbouring regions and a host of walking, hiking, and relaxing to do, the Bir Terraces has something for everyone. Starting at Rs 22,000 a night, the homestay sees around 60 families per year.
But for Dushyant, seeing the graph evolve has been nothing short of magical. "Today, in retrospect, looking back at the crossroads I was at, I see that everything does indeed happen for a reason," he says with a smile.
Edited by Pranita Bhat
We bring stories straight from the heart of India, to inspire millions and create a wave of impact. Our positive movement is growing bigger everyday, and we would love for you to join it.
Please contribute whatever you can, every little penny helps our team in bringing you more stories that support dreams and spread hope.