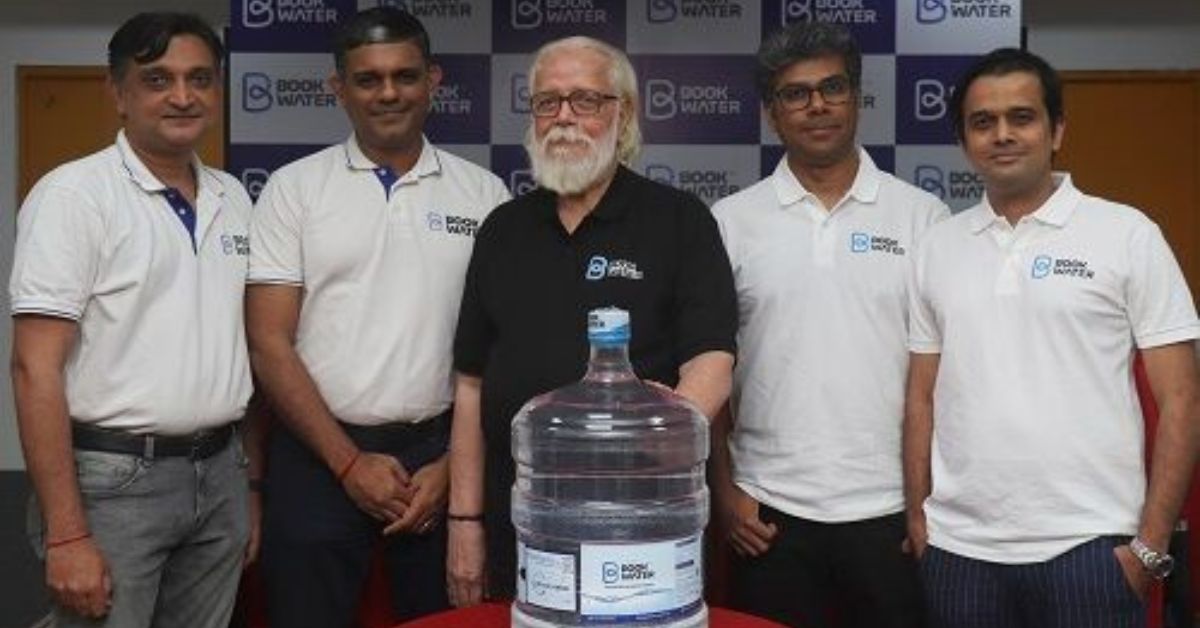 In the absence of a way to track the quality of dirty and clouded water cans, siblings Bharath Govindaraghavan and Balachander G launched BookWater that ensures access to safe drinking water.
For the past 15 years, Chennai's Supriya Sethuram has been dependent on water cans for her daily drinking water needs. However, the local suppliers of these cans would often deliver dirty or cloudy cans at home.
As a mother of two children aged 11 and 9, she was concerned about the quality of water she offered her children to drink.
"We are forced to fulfill our daily drinking needs from these cans as the tap water here is not clean. But whether I will be supplied with a clean can or a bad one would depend on the stock that the shopkeeper receives," the 40-year-old tells The Better India.
Fed up with this situation, the entrepreneur went to the spot where these water cans were unloaded. "I found that all the cans were irresponsibly thrown around. Chennai is a very hot place. When plastic cans are left outside in the heat, they go bad making the water, or any content, unfit for consumption," she adds.
Roughly six months back, upon her friend's suggestion, she switched to using water cans by 'BookWater'. The company is one of the first IoT (Internet of Things)-powered and quality-based water delivery platform in the world that allows users to scan the QR code on its water cans and get details about the quality of cans.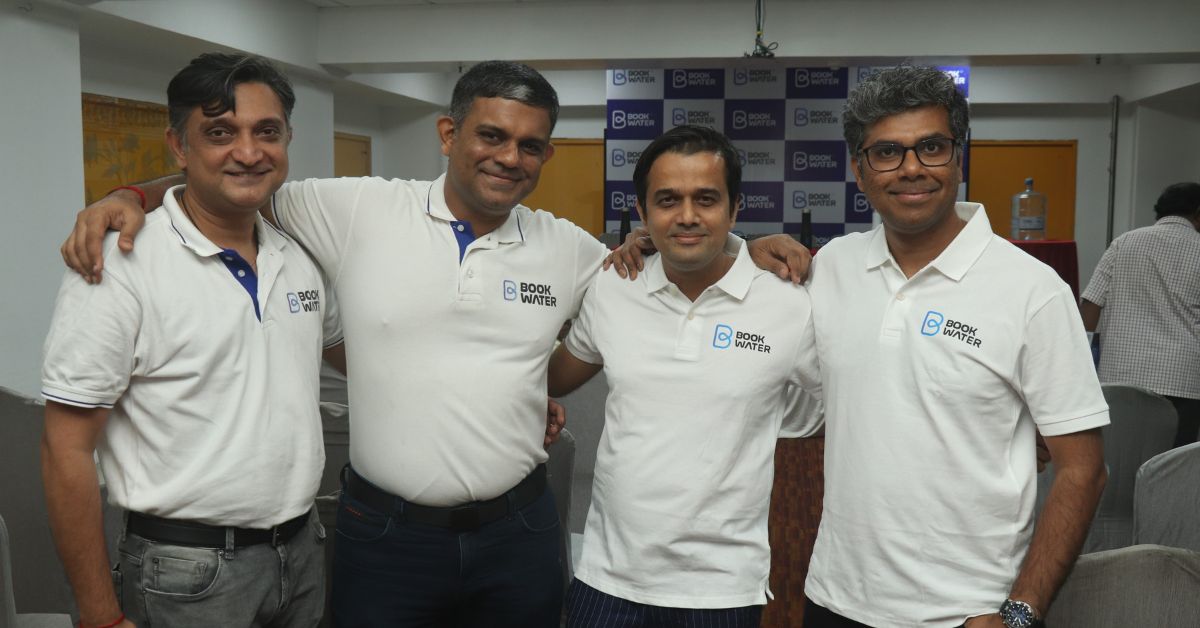 "It interested me because by simply scanning the QR code, you can know details on how many times the can has been used so far. I don't think any other company does that," she says.
Behind this innovation are brothers Bharath Govindaraghavan and Balachander G. Along with their friends, Hariharan Vedamurthy and Sameer Bharat Ram, they co-founded BookWater. The startup delivers about 50,000 water cans with QR codes every month across Chennai.
What you swig from a plastic can
Balachander is a graduate in environmental law from the National Law School of India, Bengaluru, whereas Bharath is an electronics engineer by profession. After working with several companies, the Chennai-based brothers got together to work in the water space that is governed by unorganised players in the country.
In conversation with The Better India, Balachander (46) says, "In Chennai, people are dependent on water tanks for their daily water needs as the groundwater is very polluted or it is so saline that it is difficult to use."
He adds, "Every day, more than 25 lakh cans of 20-litre capacity are sold in Chennai. Even the poorest here are dependent on water cans that cost Rs 35-45. But no one really knows the quality of water and of these cans."
"These plastic water cans are also overused. You are not supposed to reuse these water cans beyond a certain extent after which, they start to lose their transparency. But, a majority of cans you see in the market will be completely clouded," he explains.
"This happens due to the cans being left under the sun. The UV rays break the plastic into smaller particles which, in turn, sheds copious amounts of microplastics into the water," he adds.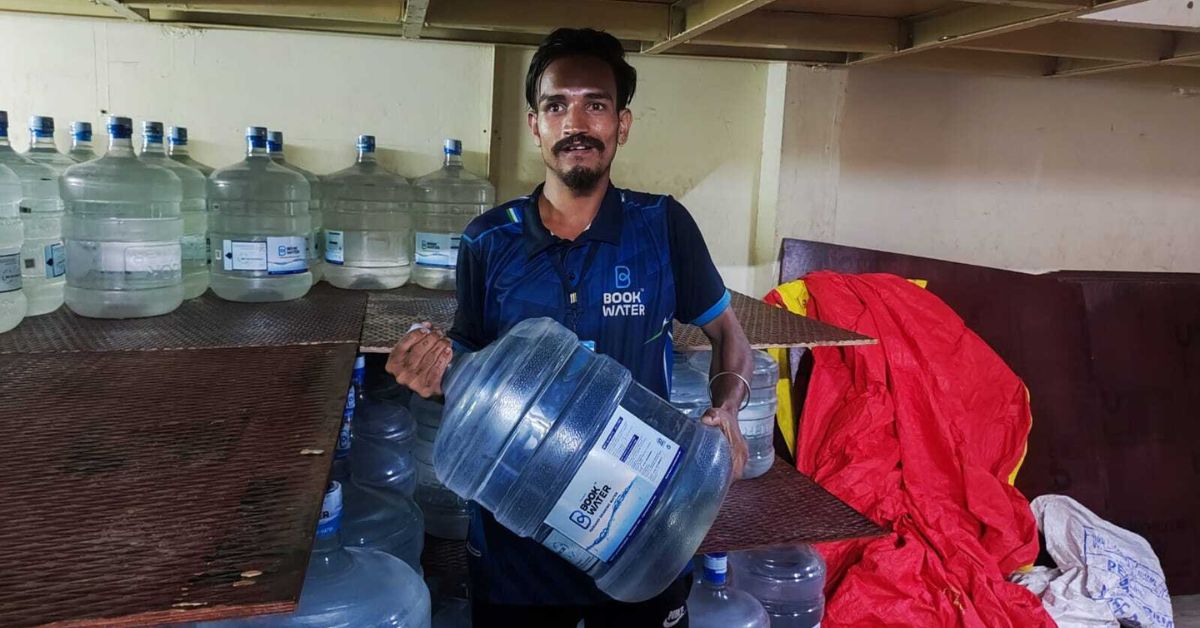 A UNDP article reveals that microplastics have been found in tap water, as well as bottled water. These compounds are linked to serious health issues such as endocrine disruption, weight gain, insulin resistance, decreased reproductive health, cancer, among others.
"The data is scary. Based on our research, we understood that these cans should be disposed of after 40 times of use. Post that, they start losing their structural integrity. But the problem is, how to determine the number of times the can has been used? There is no tracking, there is no marker," says Bala.
Meanwhile, Bharath (43) points out that people have come to accept these dirty cans as is. Nobody really questions it. "Will you drink Ganga river's water from a bathroom bucket? No. Likewise, we have accepted that these dirty plastic water cans are good."
The brothers wanted to use IoT tech to solve these problems and that is when their "connected cans" concept was born. In 2020, the siblings launched BookWater and were joined by Sameer and Hariharan about a year later.
What does the QR do
So the brothers manufacture ISI (Indian Standards Institution)-rated plastic cans where they stick a QR code on every can. "We have IoT sensors in the copackers' locations. Our sensors monitor the quality of water and where it is filled. If you order a can through the BookWater app, you can scan the QR code and quality reports will be visible to you," says Bharath.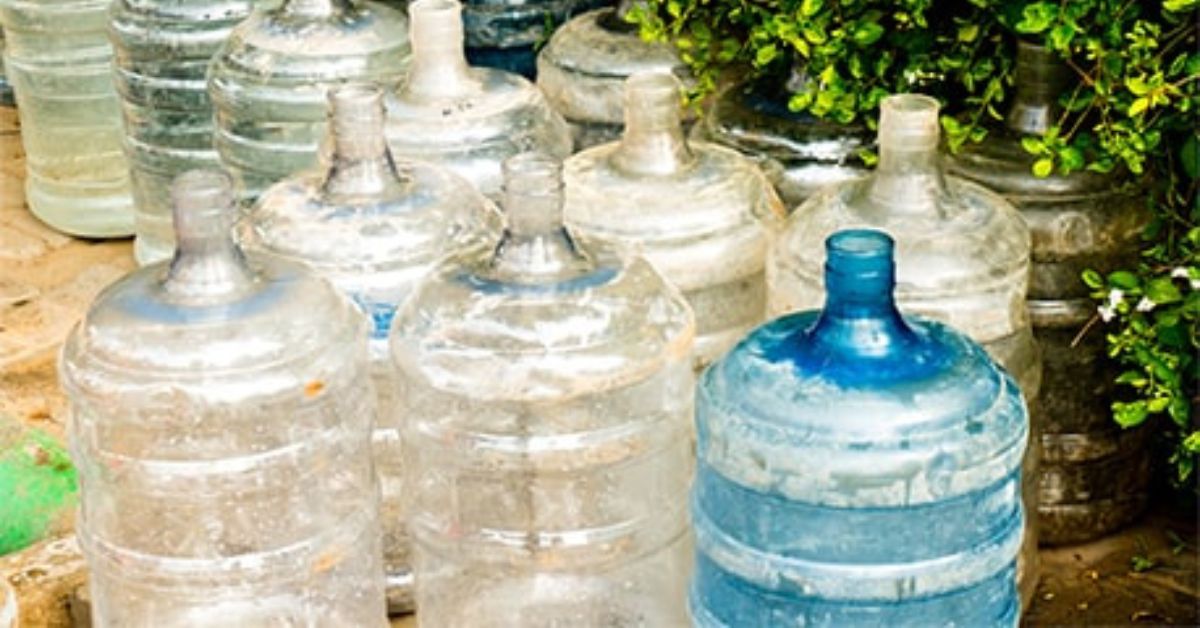 "This code then allows you to track the movement of the can from the copacker to the customer location. It tells all the quality parameters – right from how many times the can has been reused, the manufacturing date of the can, calcium, magnesium, TDS (Total Dissolved Solids), to the PH-levels of the water as well," he explains.
Bala says that every can is scanned till it is upcycled. After using the can up to 30 times, the startup upcycles it into useful products like t-shirts.
For this, they have collaborated with companies such as Ecoline, which recycles plastic bottles into sustainable clothing such as jackets, blazers, T-shirts, and bottoms.
As of now, BookWater is catering to 3,000 users across Chennai but aims to expand services to Karnataka, Tamil Nadu, Delhi, and Kolkata by the next two years.
Another Chennai resident, Shardha, who has been dependent on water cans for the past 13 years, tells The Better India, "With the help of the QR code-tracking, the chances of anything going wrong in the process of getting clean water are nil."
"As we do with other containers in our kitchen, we must replace our water containers too," she adds.
She goes on to say, "Earlier, when we used to get those dirty cans locally, the water would even taste different. Whenever my children would fall sick, we would start boiling the water before using it as I was not confident of its quality."
"The BookWater cans are not only clean but also the water quality remains undisturbed. We have noticed that we do not get sick in the rainy season now," she adds.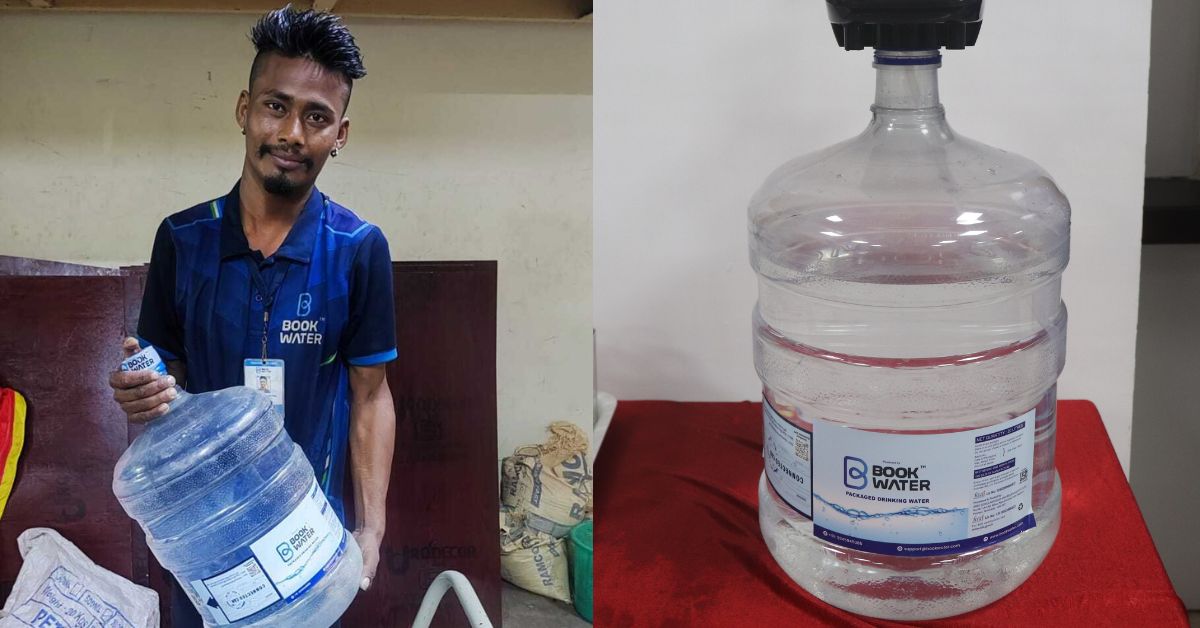 A deep sense of satisfaction
Commenting on the impact of their work, Bharath says, "Water is a basic necessity and we want this to reach people in a safe manner. There are poorer sections who do not have access to clean water."
"We have gotten many subscriptions to our 20-litre water cans that cost Rs 55 coming from slum areas. They feel safe using it. Being able to give access to clean water to people from all walks of life is really satisfying," he adds.
Meanwhile, for Bala, BookWater is not just a business.
"Today, cancer rates are shooting through the roofs. People are consuming microplastics because of these degraded cans. Our primary goal is to democratise safe water for all," says Bala.
He adds, "While doing that, we also take pride in being a completely environmentally responsible and sustainable company. The most satisfying part is understanding that we are doing our bit towards the health of people as well as the environment."
Edited by Padmashree Pande. All photos: BookWater.
We bring stories straight from the heart of India, to inspire millions and create a wave of impact. Our positive movement is growing bigger everyday, and we would love for you to join it.
Please contribute whatever you can, every little penny helps our team in bringing you more stories that support dreams and spread hope.