Read how Smaat India is enabling rural India to have access to clean drinking water in just INR 0.20 through innovative water ATMs. The technology takes only a few minutes to convert contaminated water into pure water and can be easily operated by people of all age groups.
Karunakara M Reddy had seen water scarcity since childhood. Coming from a small village in Andhra Pradesh, struggling for clean drinking water was a common thing. He had seen other children skipping school to get water from far away places. He himself would come back from school and fill up water for the cattle and other household chores.
"I know how it feels to not to have access to clean drinking water because I have experienced it first hand," Reddy says.
Not wanting others to face similar challenges, he started a social enterprise, Smaat India Pvt Ltd., which is providing access to clean drinking water in rural areas at affordable rates.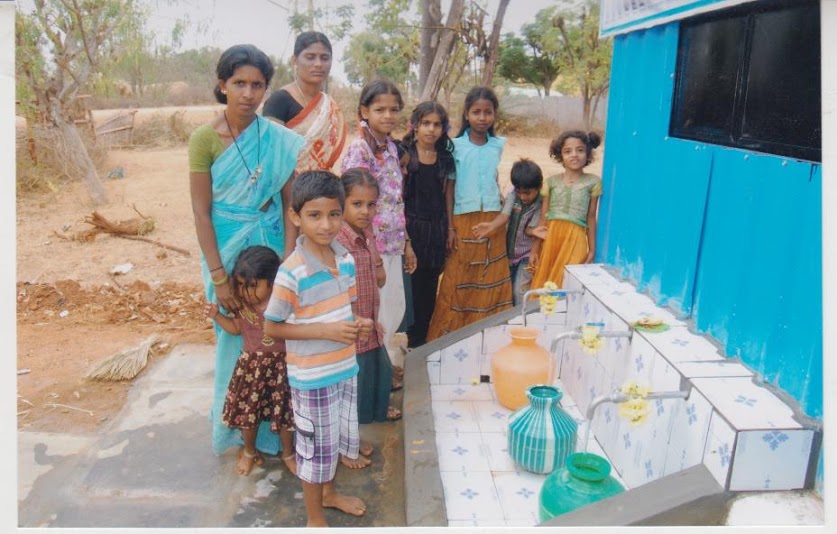 The journey started when Reddy was working with PepsiCo and playing a crucial role in the launch of its mineral water brand Aquafina. "Working with that project made me think about where I came from. Drinking water was available for Rs. 10 per bottle and even more. This was not affordable by most Indians, especially those living in rural areas. Big brands were selling products worth pennies for rubies," he says.
He then thought to look at the issue at a grassroot level and provide clean drinking water at the cheapest rates possible. He quit his job and extensively started researching on the technologies that could give shape to his ideas.
"We want to reach the bottom of the pyramid and provide a solution rather than a revolution," he says.
The affordable technology called the Water ATM takes only a few minutes to convert unclean water into safe drinking water. It can produce 3,000 litres of clean drinking water in just one day and has a life span of around 10 years. The villagers can avail the pure water at just 20 paise per litre from the closest water ATM.
"The technology is designed in such a way that even an 80-year old woman can access water from it – it is easy to operate and maintain," he says. The initial cost to convert water is just 15 paise per litre, and Smaat adds 5 paise to the cost for repair and maintenance.
"We want to make it a self sustainable model. Hence, the 5 paisa that we add to the cost is used to pay for the electricity bills, salaries of the repair and maintenance staff, and other recurring costs," Reddy says.
The plant requires 2 units of electricity to generate 1,000 litres of clean water. The quantity of potable water obtained depends on the contamination levels of the raw water. For example, if the input water is highly contaminated, 40 percent of it might be available for drinking purpose while the rest of the water can be used for washing, toilet cleaning, gardening, etc.
"In many cases, we also get 80 percent pure water. Ours is a zero waste plant and we utilize every drop of raw water," he says.
The construction of the entire set up takes around 90 days and costs Rs.7,50,000 to Rs.25,00,000 depending upon the size of the plant and quality of the raw water. The cost of the construction and set up is borne by public representatives like MLAs etc.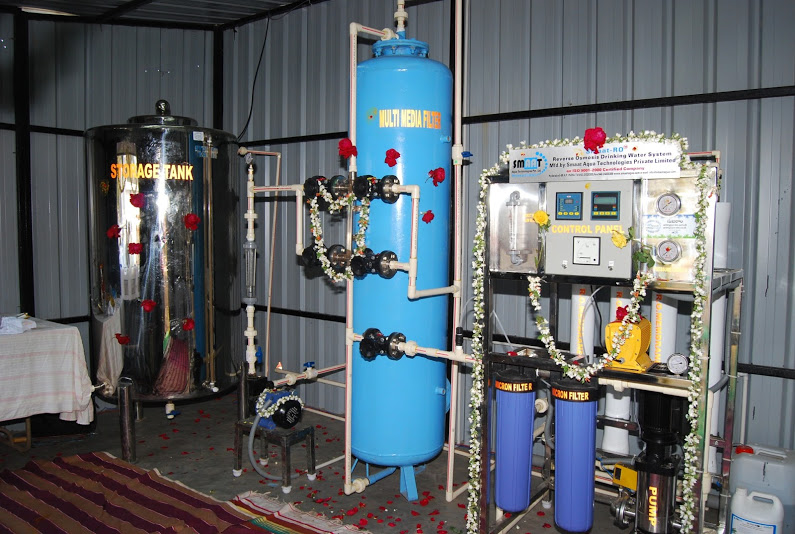 "In places where these representatives are not ready to take ownership, we bear the cost and charge a little extra, say 50 paisa per litre, from the villagers to cover the setup cost," he says.
Smaat also trains people, especially those who are physically challenged and needy, to operate and maintain the technology in order to provide them with long-term employment.
The biggest challenge that Smaat faced was to create awareness about clean drinking water and hygiene. "Getting people to pay was not a big deal. They are ready to pay even more if good quality water and services are provided to them. But again, if we want to make this sustainable, we need to create more livelihood options for them," he says.
Smaat has constructed over 2,800 water ATMs so far in 11 states of India benefitting over 75,00,000 people.
"People are falling sick less often and saving up on their hospital bills," says a proud Reddy.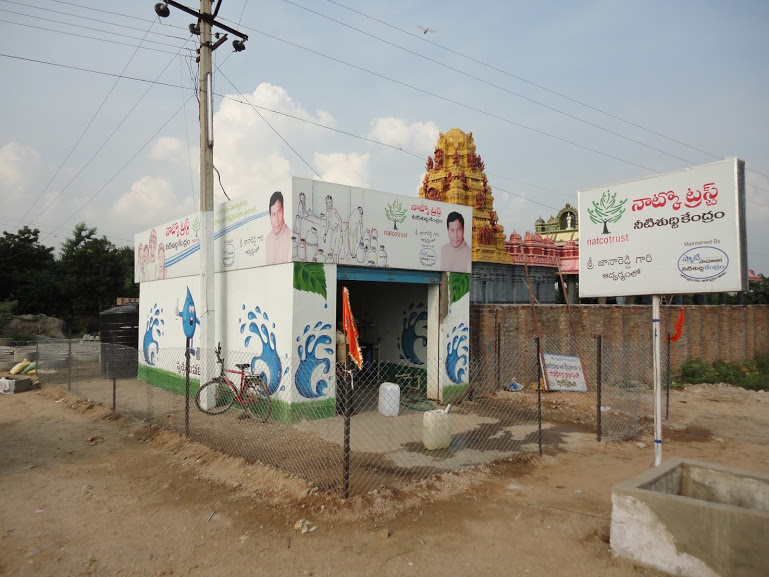 Smaat is also providing the clean water facility to government schools for free. This has resulted in a decrease in dropout rates. They also provide water to the lesser privileged for free. Reddy recalls an incident when a lady in a village told him that after 20 years of marriage, her husband had praised her for her cooking and told her that the taste has improved. This was all possible because of better quality of water!
"Have a passion to work with the people at the bottom of the pyramid and love what you do," Reddy tells us in parting. He is open to working with people with similar ideas and wants to reach out to more people to spread awareness about this amazing technology.
By 2015, they want to cover the entire country with their technology and by 2020 they want to make sure that no one in India dies due to a water-borne disease.
We certainly hope their dreams come true. To know more about Reddy's work, visit their website.
Like this story? Or have something to share? Write to us: contact@thebetterindia.com, or connect with us on Facebook and Twitter (@thebetterindia).