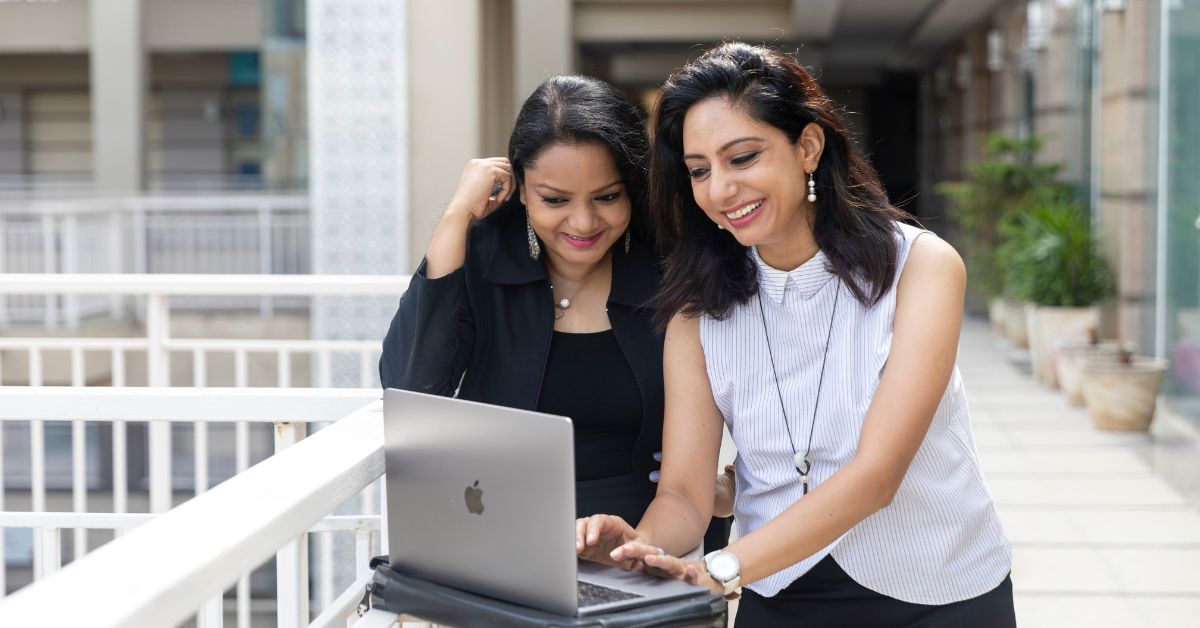 ISB's I-WIN incubator programme has helped several woman entrepreneurs scale their businesses from the ground up. Not only does it give women the wings to make connections in the business world, but also helps with bridging several existing gaps. Here's how it could benefit you too.
This article has been published in partnership with I-Venture @ ISB.
I-Venture @ ISB's I-WIN acceleration programme has helped several women entrepreneurs scale their businesses from the ground up. Not only does it give women the wings to make connections in the business world, but also helps with bridging several existing gaps. Here's how it could benefit you too.
When Laxmi Sri Pandrala, a nutritionist from Bengaluru launched her healthcare venture Lami.fit in the year 2019, she was certain it was a step to revolutionise the way healthcare was perceived in India. Citing the reasons behind this thought, she says, "A shocking revelation I came across during my practice is that one in four Indians die of NCDs (non-communicable diseases), while the truth is that these deaths could have been prevented were the condition detected in time."
Simple changes in lifestyle, she notes, could bring about a reversal of the condition.
During the years Laxmi spent consulting at a hospital following her master's degree in nutrition, she came to the conclusion that a lack of awareness was to blame.
In a bid to tackle this gap, Laxmi started her venture Lami.fit based upon the solid idea that good health was within reach if the right approach was followed. As she explains, at the health optimisation platform, a full workup of the patient is coupled with blood tests, followed by proper scientific analysis of the reports. The goal for both patient and doctor is to put the former on the right path.
This, she says, will encourage people to get professional expert advice instead of reaching out for unsolicited advice from friends and family when it comes to health. "What works for one person may not work for another," she cautions.
But even while Laxmi's endeavour was proving successful, she points to certain gaps that she struggled with as someone who was a novice to the business world. "To add to this I was a woman entrepreneur entering a new field. There were many areas that I needed assistance with — pitching presentations, interacting with other professionals, marketing the brand and product, etc."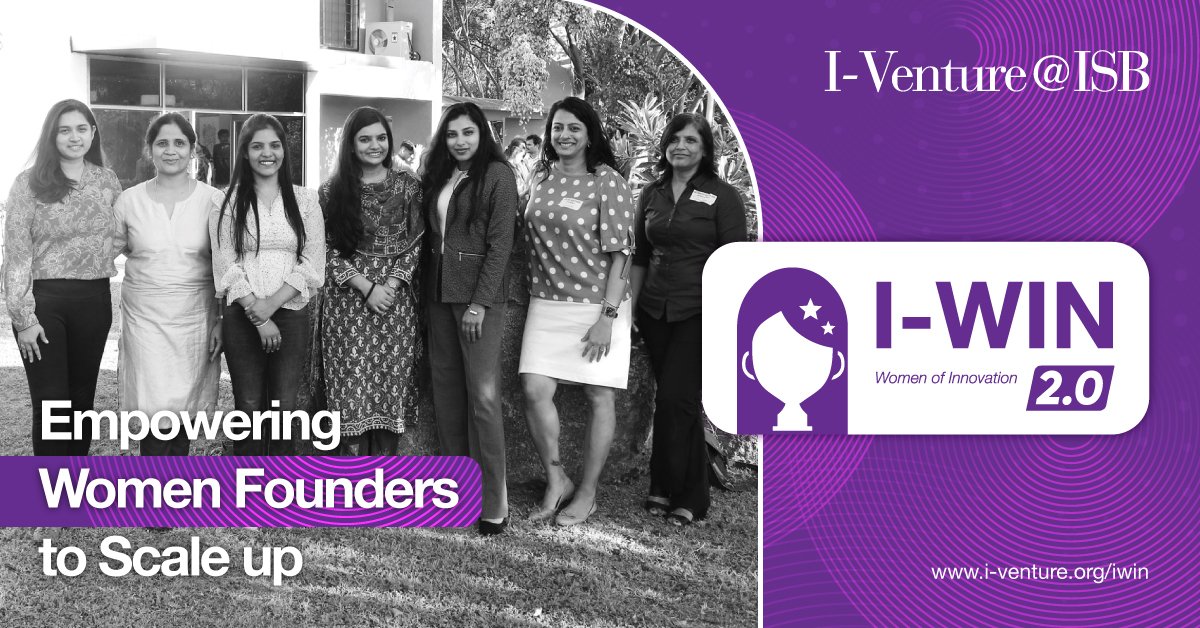 A catalyst to scale dreams
In a quest to scale her venture by bridging these gaps, Laxmi enrolled herself in the first cohort of I-Venture @ ISB Women of Innovation (I-WIN) Program in July 2022. The four-month power-packed accelerator was designed to leverage I-Venture @ ISB's strong network to enable women like her to scale their businesses.
As Harshit Joshi, program manager elaborates, this serves as a propeller for women entrepreneurs. "They [the entrepreneurs] can then glide through to the Go-to-Market stage and work on scaling up through focused guidance, workshops, shared learning, networking along with a platform for fundraising with extensive business growth opportunities," he explains.
I-Venture @ ISB has had a legacy of supporting and mentoring startups across sectors, providing them the wings they need in terms of resources, funding, and incubation. But in 2022 they noticed a spike in the number of women who were launching their businesses and looking for assistance.
"This fueled the idea of building an exclusive community for these women," notes Mr Saumya Kumar, Director I-venture @ ISB. He further goes on that when they sat with the women entrepreneurs to understand the challenges they encountered in business, they began to understand these were common.
"Many of them shared that while policies are in place to help women entrepreneurs, there is a lack of awareness. They were thus in need of a platform or community that would support them through the entire process."
He adds, "This is how the I-WIN program came into existence. We simply wanted to handhold these women entrepreneurs in their journey and leverage our network for the purpose."
Arming women entrepreneurs with vital resources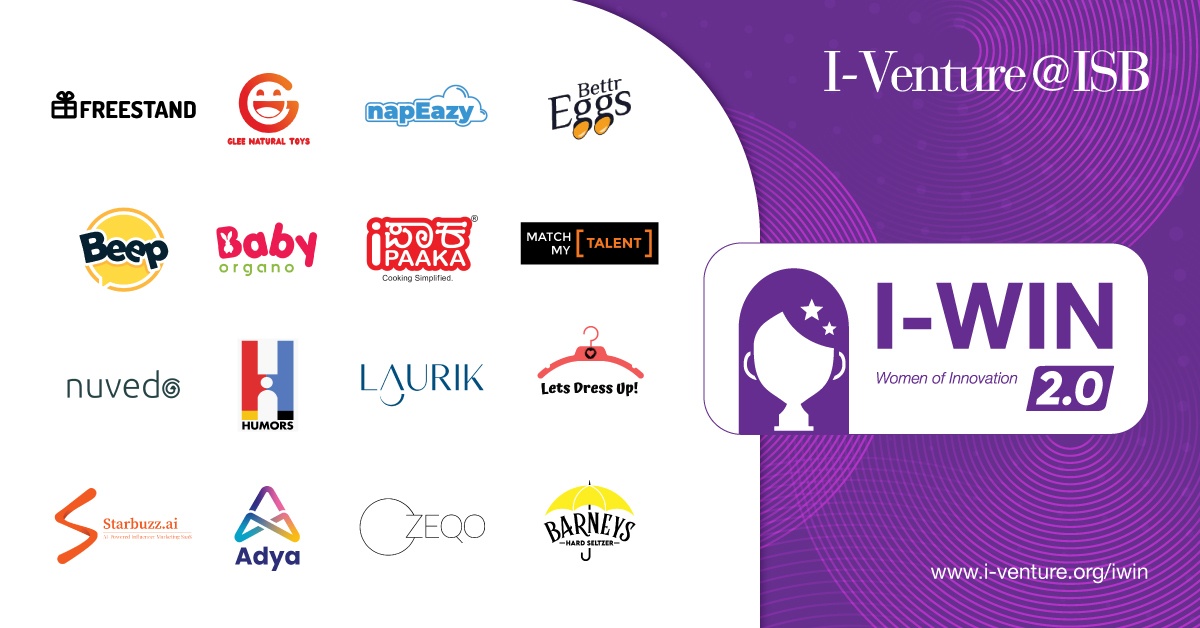 However, providing the participants with a solid network is only one of the many offerings of the program. The others include helping them with the right partnerships, power through the challenges of the business world by making them investment-ready, designing business models, setting up engagements with experts, offering them pilot opportunities etc.
Detailing the process of how it works, Harshit says "We prepare a structure for the program along with the offerings, then open applications to startups across India. This is followed by a bridge round."
This selection round involves the team analysing each startup against a list of criteria. "The startup should be one year old at least, should be product based and the team must be able to spot areas of refinement," elaborates Harshit.
Through the next four months, the ventures are given personalised attention, where gaps are identified, and the venture strategy is deconstructed by experts. In addition to this one-on-one mentoring support is provided to each woman, enabling her to identify the challenges she is facing. The I-Venture @ ISB team is constantly in touch with the selected participants to know their progress and discuss the leads they have.
Following four months of rigorous training, the women are ready to fly.
Harshit hails the 'demo days' they organise as part of the program as the most exciting ones. "Here women are exposed to investors in our network. They create their pitch decks, which are then refined by us according to the interest of the investors."
This is a thrilling time for business owners as they see their venture funded and envision a future dream for it.
But, the guidance does not end here.
The team at I-Venture @ ISB keeps in touch with the startups post the four-month program, adding them to their portfolio should any opportunity crop up that could scale the startup further.
With 16 startups part of the first cohort last year and 16 selected to be part of the second cohort this year, the program is off to a wonderful start. Some of the businesses include napEazy which has innovated a unique pillow that provides postural support through high-grade technology; Free Stand which is helping FMCG brands with tech-driven sampling campaigns; and Match My Talent which provides artists with relevant opportunities.
"These businesses are across India, concentrated in seven states and 12 cities. Gujarat, Maharashtra, Karnataka, and Delhi being the major ones," says Harshit adding that they are excited to witness these women realise their potential, while I-Venture @ ISB backs them with whatever they may need.
Edited by Divya Sethu
We bring stories straight from the heart of India, to inspire millions and create a wave of impact. Our positive movement is growing bigger everyday, and we would love for you to join it.
Please contribute whatever you can, every little penny helps our team in bringing you more stories that support dreams and spread hope.