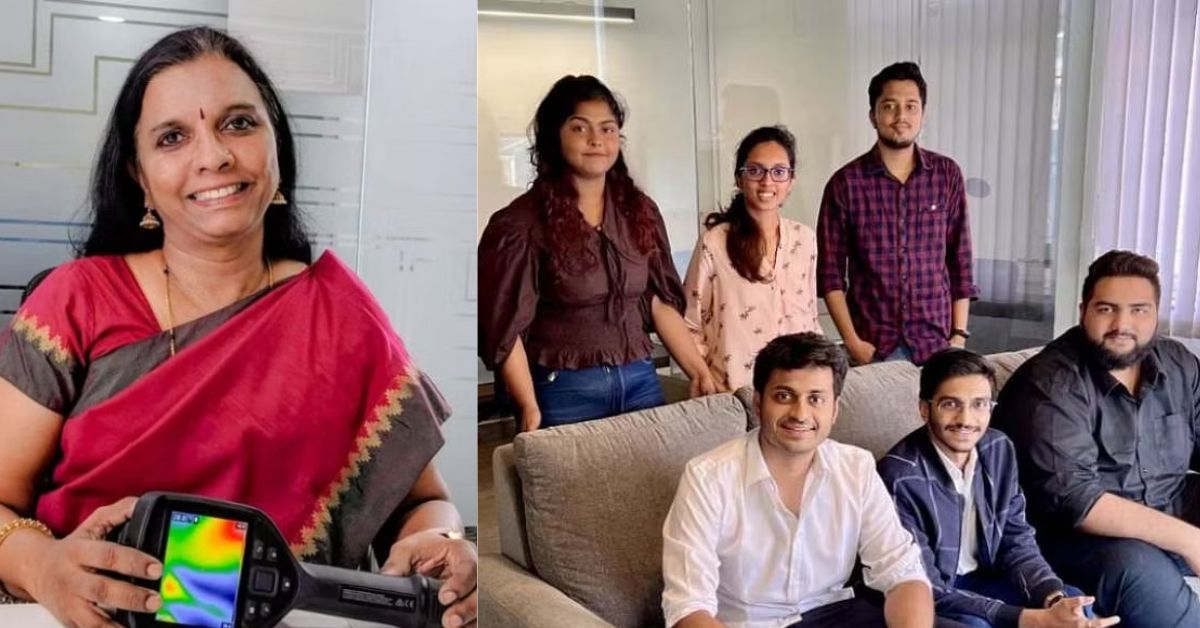 In the audiobook 'Igniting Ideas for Impact' by The Better India and Accenture India, we delve into the world of entrepreneurs and startups that thought beyond borders and boundaries to achieve their dreams of changing the world.
This article has been published in partnership with Accenture.
An extraordinary idea is all it takes to change the world. This is the theme that we echo throughout the chapters of our audiobook — brought to you by Accenture India and The Better India.
Titled 'Igniting Ideas for Impact', this audiobook is a testament to how the mind, when used well, can come up with ideas that cause a dent in the system, a change in conditioning.
The six chapters focus on a stream of modern-day issues, ranging from women entrepreneurship, sustainability in tune with technology, technology and its improvisation, artificial intelligence and building the future of India's workforce.
Through these stories of resilience and creativity, it is evident that all it takes for one to defy the odds is the courage to believe they can.
Here's a glimpse of the heroes of today and tomorrow you will hear from in the audiobook.
Geetha Manjunath's boost to healthcare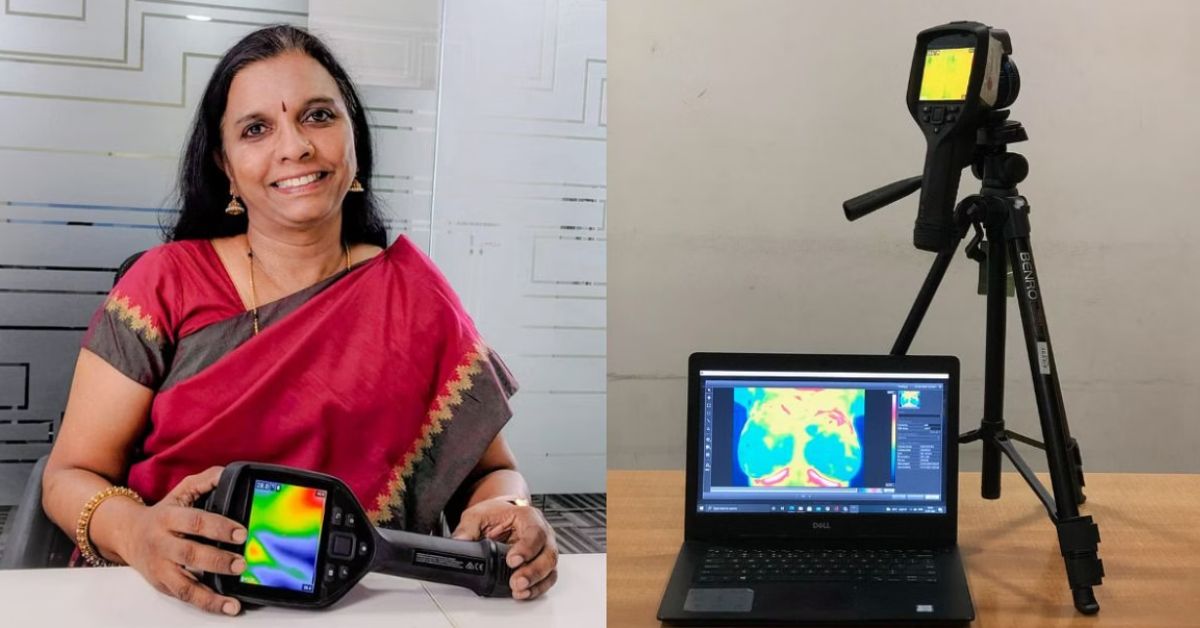 The chapter highlighting women entrepreneurs is a powerful interpretation of how women often have to defy several norms to be recognised.
One such woman is Geetha Manjunath, founder and CEO, NIRAMAI Health Analyticsm, who took a leap of faith and quit her job to launch an AI solution that offers a radiation-free and non-invasive way to detect breast cancer in women.
Explaining its functionality, Geetha says, "Our device measures the temperature variation in the chest with the help of thermal imaging. Our AI converts the temperature distribution to a cancer screening report. It predicts if there is an abnormality or not. After this, the patients can go for an ultrasound."
Listen to the audiobook here.
Madhumita Agrawal's innovative e-motorcycle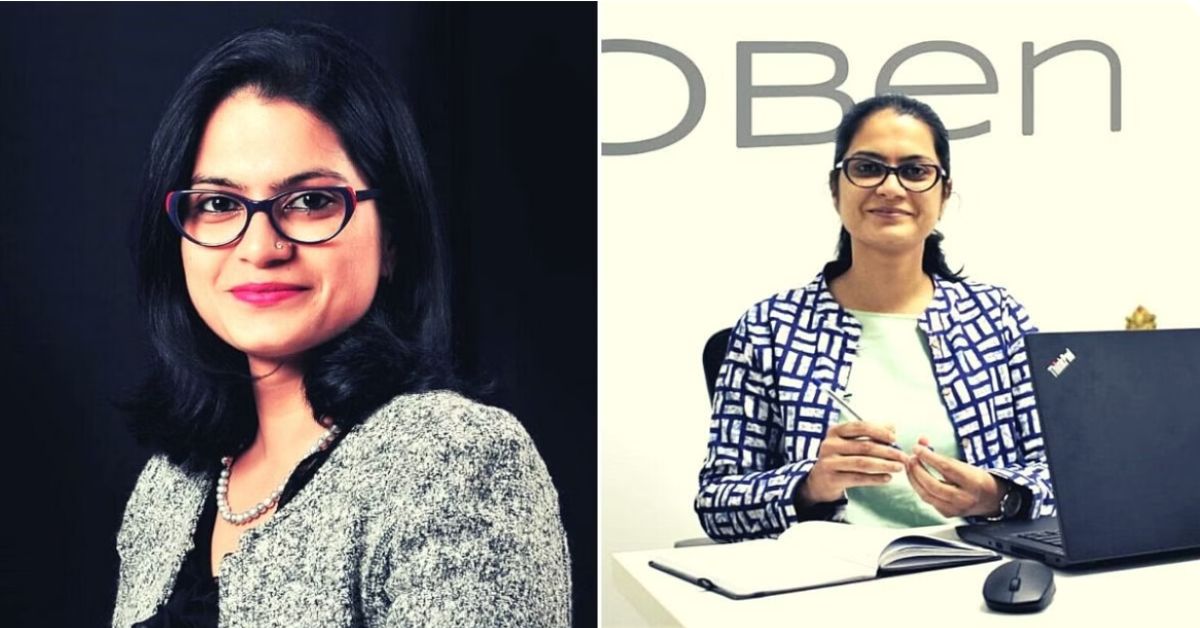 Madhumita, founder and CEO of Oben Electric, made waves as the first woman to co-found an Indian electric vehicle company that has indigenously designed and developed an e-motorcycle.
It wouldn't be a stretch to say that she broke gender norms by deciding to venture into a domain that is often touted as being dominated by males. But she brushes away this notion saying, "Biases exist everywhere, but they can be put to rest if you know your domain well. I knew what I was talking [about]."
Listen to the audiobook here.
Cousins Neelam Mohta and Pinki Bhaia's Mobile Pathshala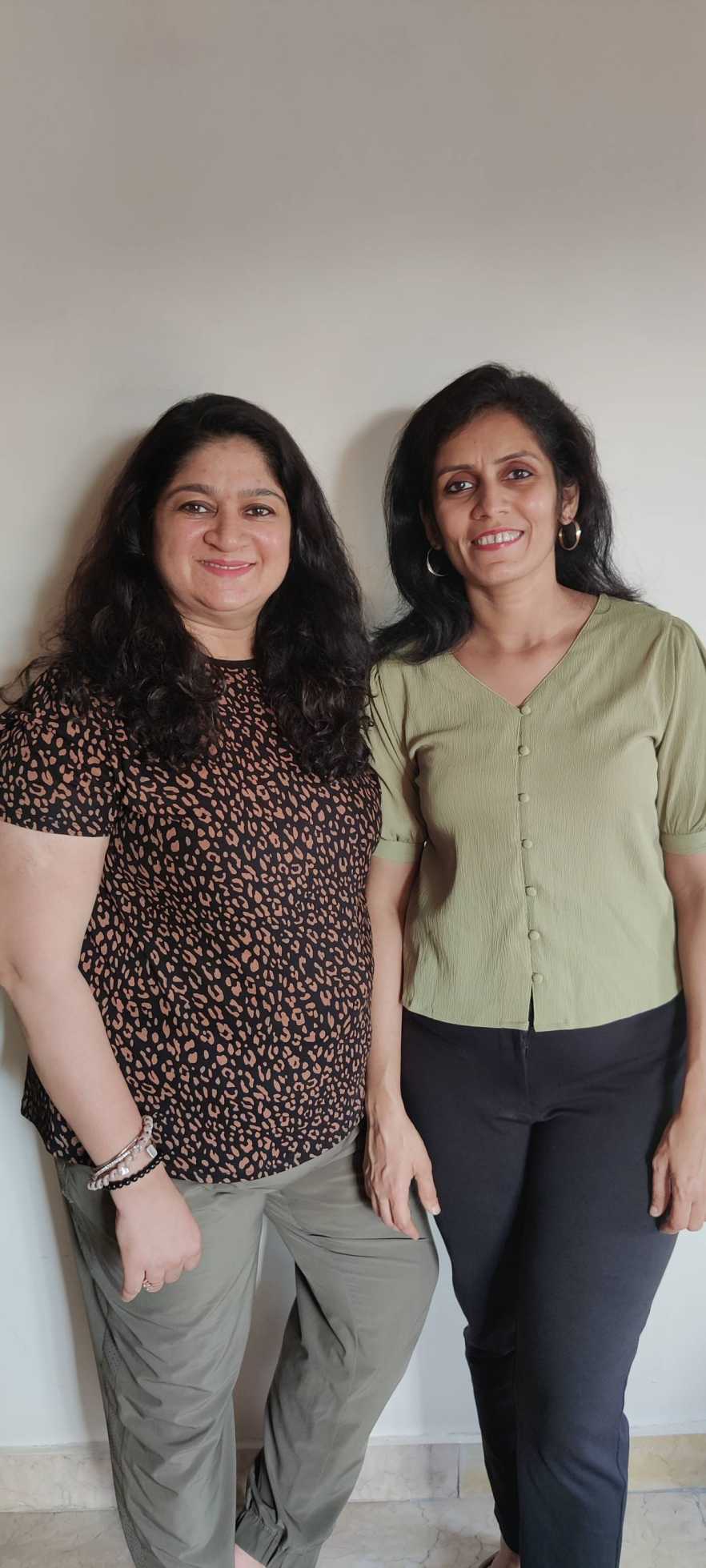 Mobile Pathshala, started by cousins Neelam Mohta and Pinki Bhaia, is an attempt at using technology to better the lives of senior citizens.
Watching their parents struggling to use the smartphone, the cousins figured this was a common problem among the elderly. Their antidote came in the form of a platform that has reached out to 3,000 people in the 45-80 age group, helping them get acquainted with the nuances of technology applications.
Listen to the audiobook here.
Siddhanth Jayaram and Anirudh Gupta's solution to growing carbon footprints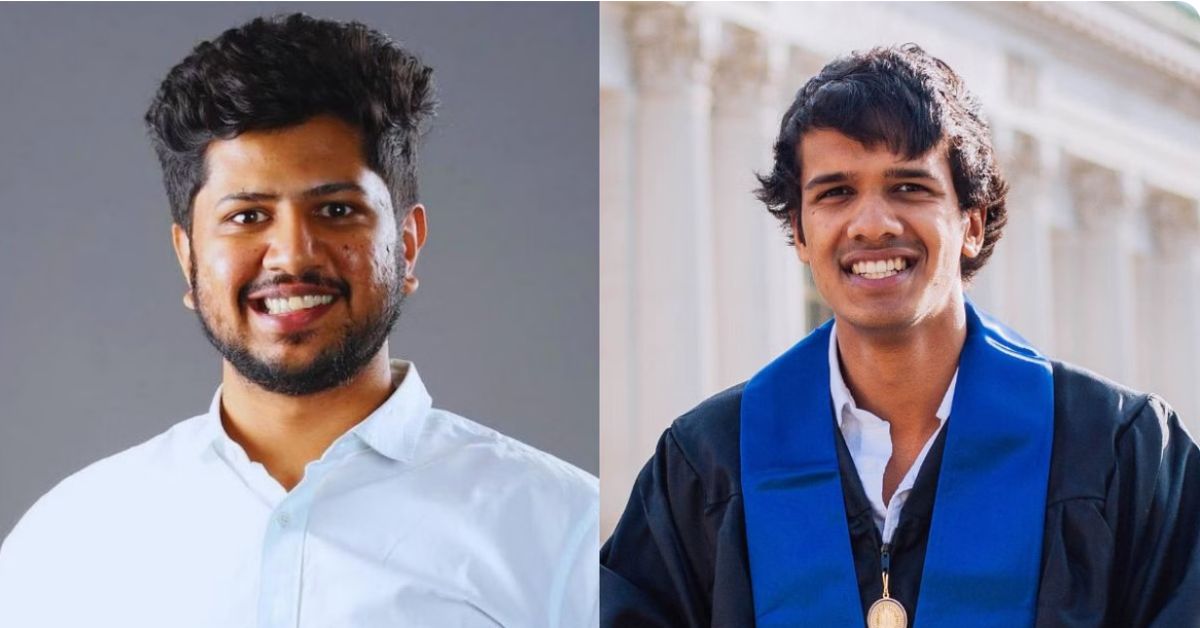 What if every time you booked a trip on a popular travel app, you were given an option to "neutralise" your journey by paying a small extra amount? This is the 'clime' concept that Anirudh Gupta and Siddhanth Jayaram came up with to help people reduce their carbon footprints. One 'clime' is equal to 1 kg of carbon neutralised. One can then donate their climes to a project that is working towards increasing forest cover.
Listen to the audiobook here.
Shruti and Disha Ahuja's novel composting ideas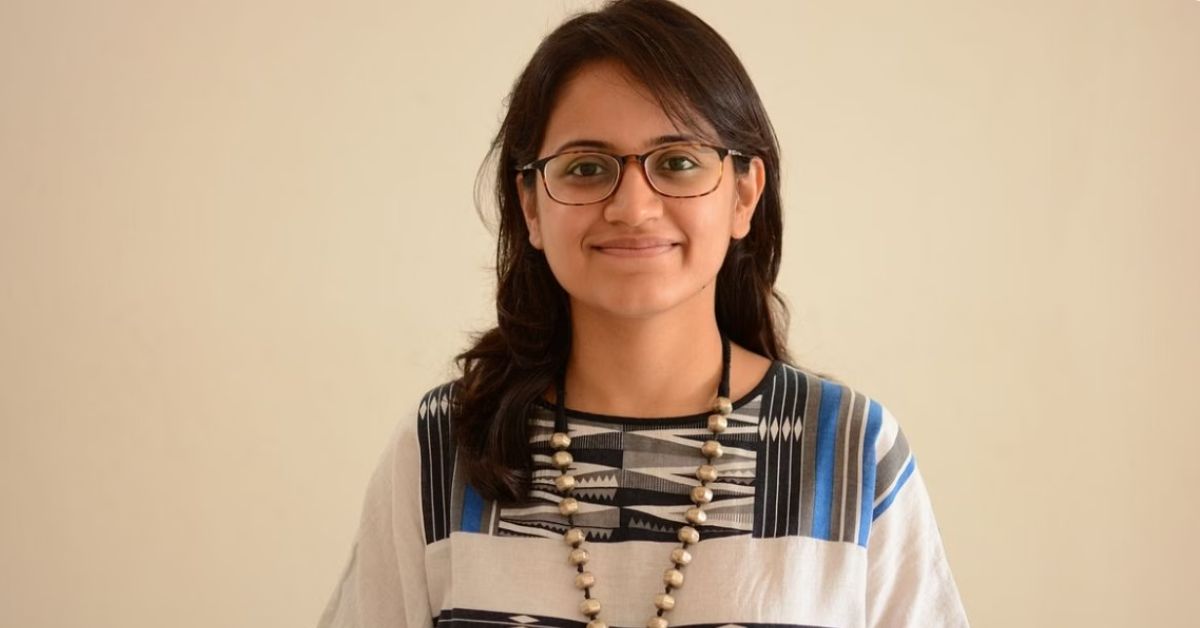 Spearheading Hyderabad-based Ahuja Engineering Services, Disha and Shruti have always been keen on working towards solutions that reduce waste to a minimum. The family-led venture manufactures anaerobic digesters that convert organic waste into biogas and bio-fertiliser slurry.
These digesters are installed at different market areas across India. This ensures that all organic waste, discarded produce, peels, etc, are converted into biogas while the energy produced is used to power the area.
Listen to the audiobook here.
Rizwan Sheikh, Shantanu Sonaikar and Irfan Pathan's attempt to neutralise vehicle emissions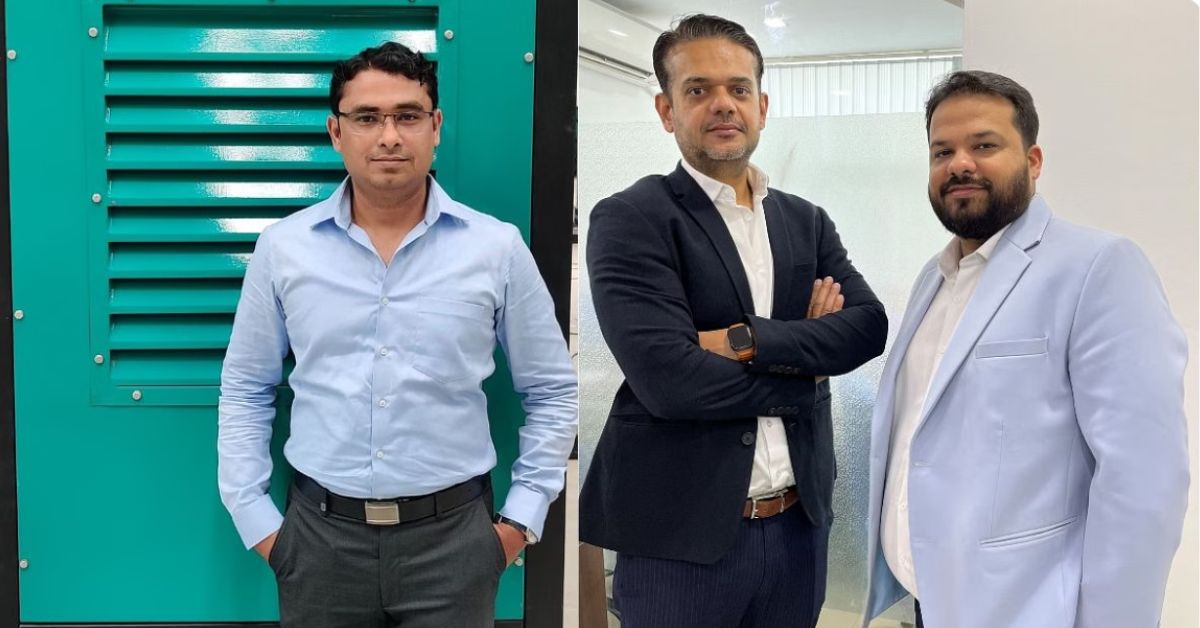 The friends created PI Green Innovations to tackle industrial emissions that harm the environment and lead to dangerous respiratory and cardiovascular diseases in humans. The cleantech startup's innovation 'Carbon Cutter' is a device that can be plugged into the exhaust of automobiles and generators to collect particulate matter. It then converts this particulate matter into soot, which is used to make ink, paint and many other useful items.
By capturing the particulate matter, the Carbon Cutter reduces toxic emissions into the air by over 90%.
Listen to the audiobook here.
Manish Amin and Suhridh Sundarama's vision to print human tissues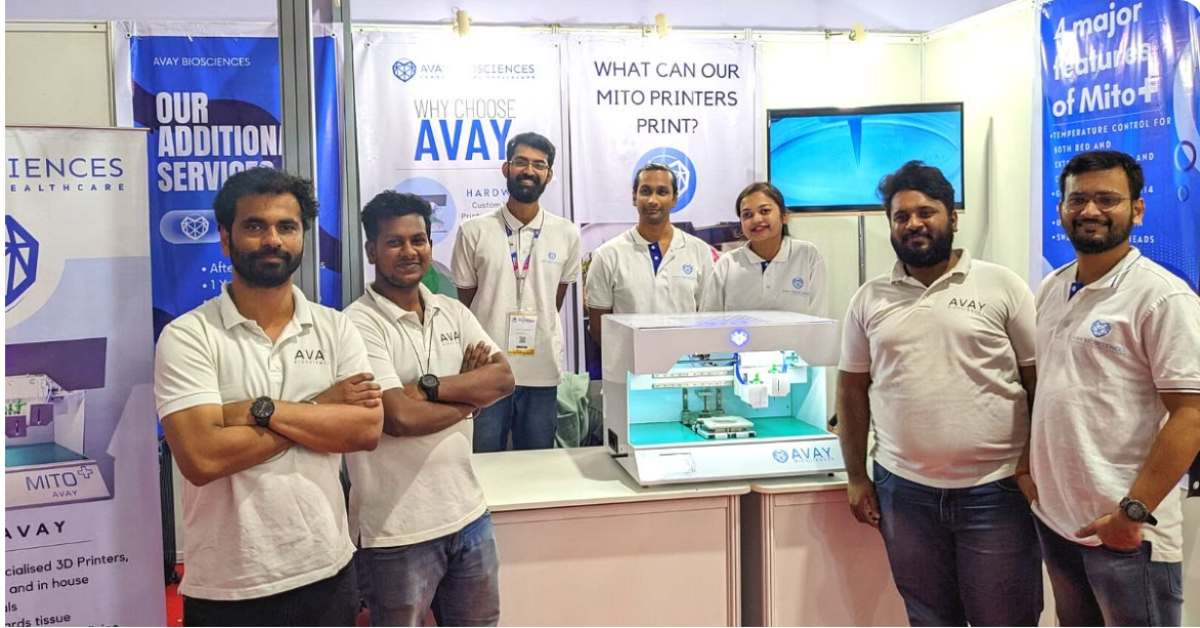 In a step towards the future, Avay Biosciences, a Chennai-based deep tech startup, launched their indigenous 'state-of-the-art' bio 3D printer that can print human tissues. The printer functions through a bioink that is made up of two components — the cells which need to be grown and the biomaterial that can support their growth.
A lack of organ donors is likely to lead to the death of 500,000 persons due to organ failure in India in 2023. Thus, this 3D bioprinting, the company says "is a gift to humanity by science and technology".
Listen to the audiobook here.
Dr Dhruv Joshi, Dr Dileep Raman, and their 'ICU in a Box'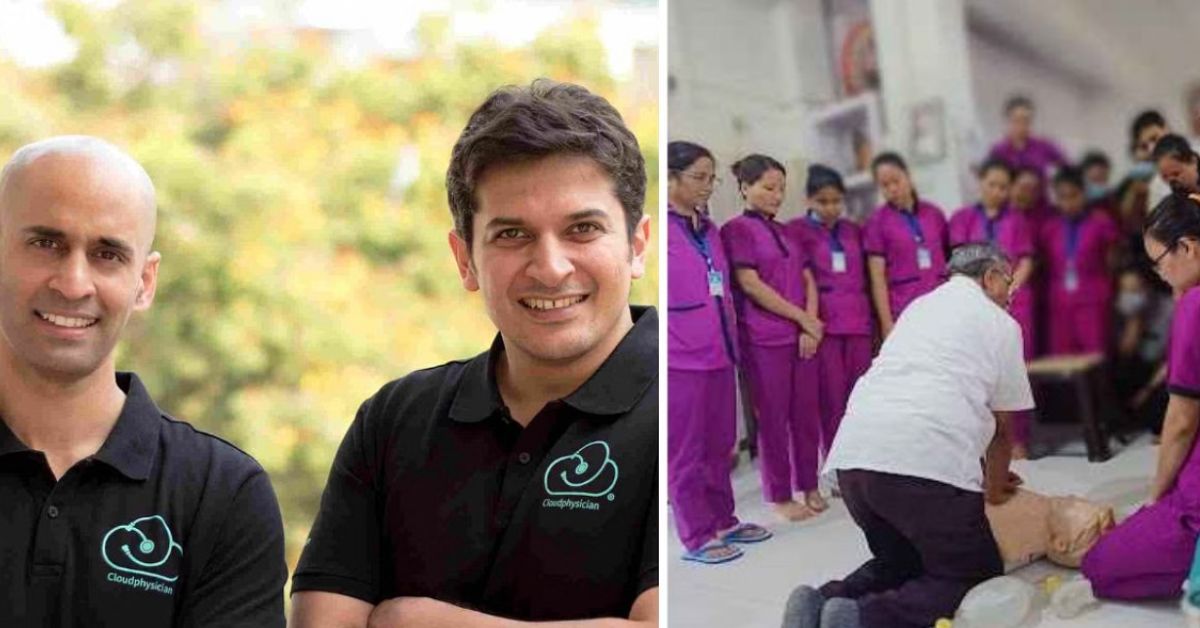 The founders of Cloudphysician were driven by their belief that no patient should have to suffer from a lack of adequate and specialised care.
This was the advent of their platform, which functions similarly to an 'ICU in a box'. Through a 'command centre system' installed at the partner hospitals, Cloudphysician can run and provide actionable alerts, thus ensuring expert care is given to every patient.
Listen to the audiobook here.
Dipen Babariya and Mishal Jariwala's solution for safer roads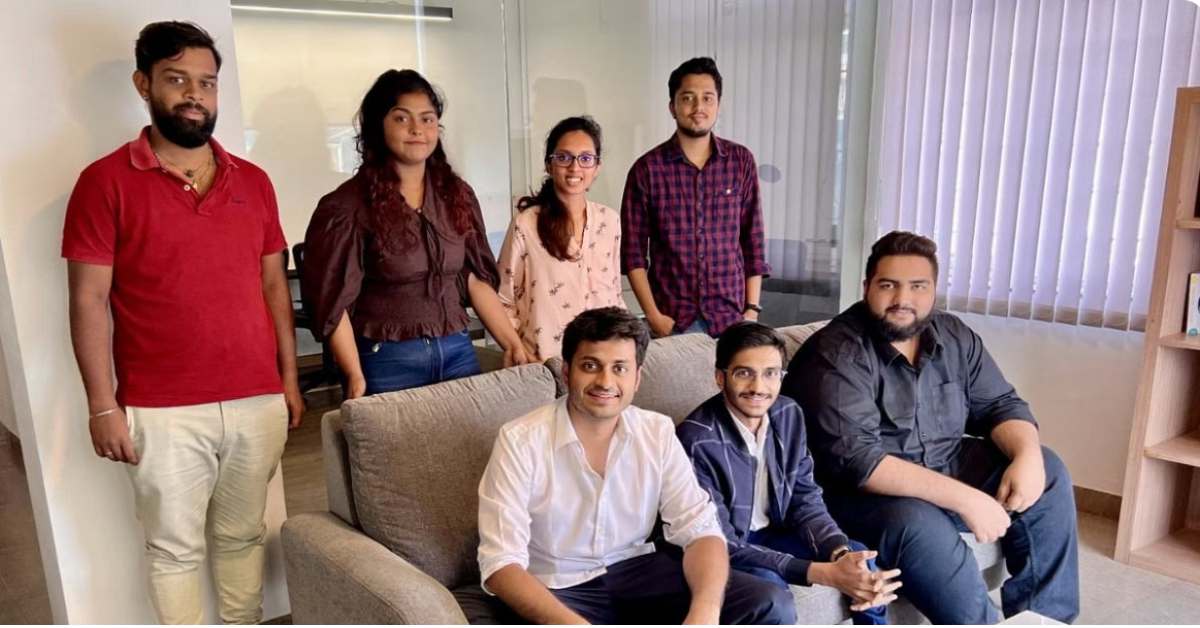 Roads in India are sometimes full of potholes, making it difficult to travel. To add to this, street lights, too, are often dysfunctional. These realisations propelled the duo to come up with a solution in the form of RoadMetrics, a deep tech startup that provides AI-based data for road management plans.
It has, so far, collected data on more than 50,000 km of road across the country in cities like Delhi, Bengaluru, Mumbai, Jamshedpur and Patna.
Listen to the audiobook here.
Vaibhav Tidke's solar innovation backed by personal observations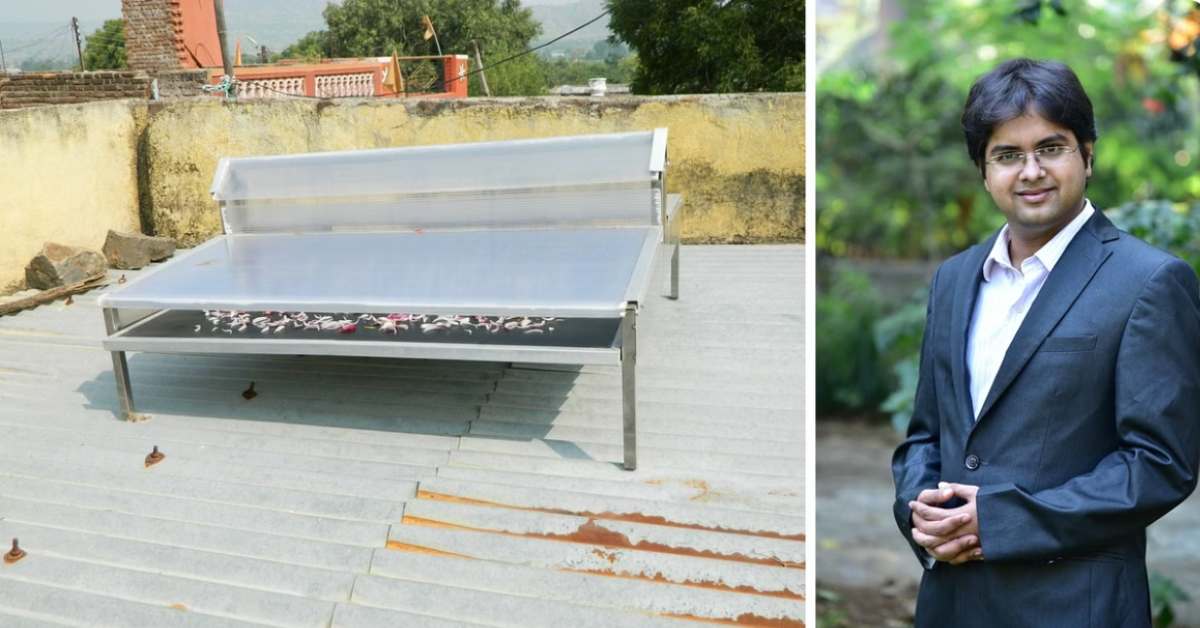 Vaibhav says his innovation, the Solar Conductor Dryer, was inspired by the agricultural produce he saw going to waste in his hometown in Maharashtra. The device aids the storage of farm produce without resorting to preservatives or artificial additives through a unique mechanism that extends the shelf life of produce.
Not only vegetables and fruits, the equipment can also be used for meats, seafood and spices.
Listen to the audiobook here.
Anil Prabhakar's dream to empower people with hearing disability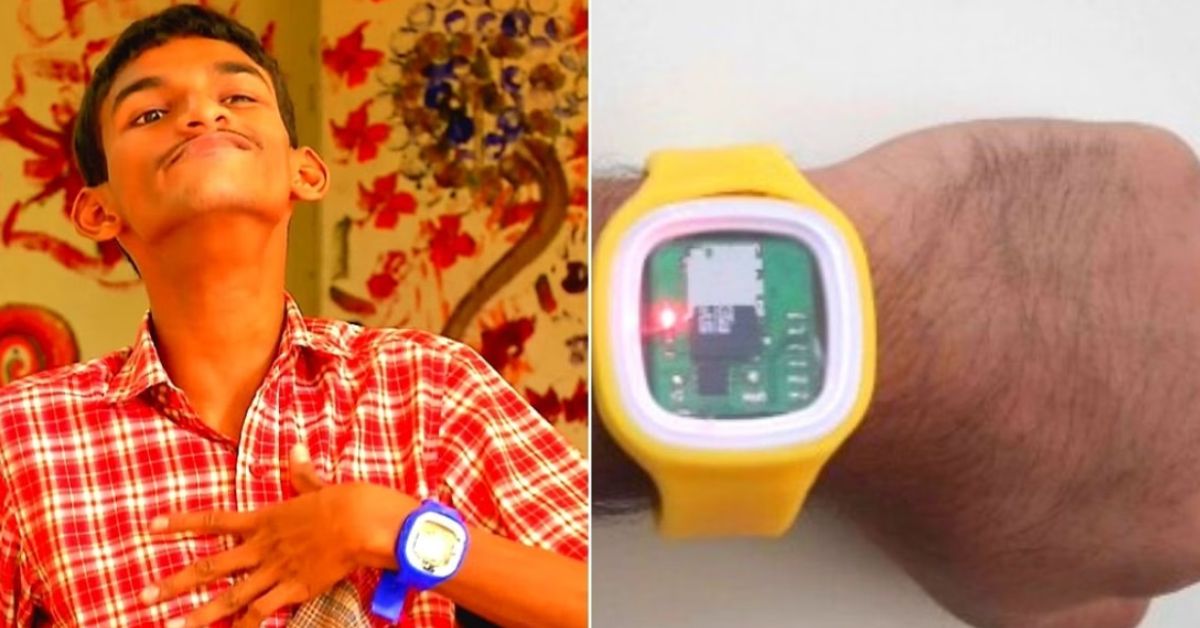 Speaking about the innovation in question, Professor Anil Prabhakar, head, CREATE-IIT Madras, and faculty with the Department of Electrical Engineering says, "Vibe uses a microphone and iGest uses an IMU or inertial motion unit (accelerometer and gyroscope). The microphone picks up ambient sounds and matches the pattern to one of many known sounds, for example, a doorbell. This is then converted to a vibration pattern using a micro-motor."
The wearable sensors possessed by these devices will help individuals communicate independently and enhance their quality of life.
Listen to the audiobook here.
Kedar Kulkarni's journey to transforming public urinals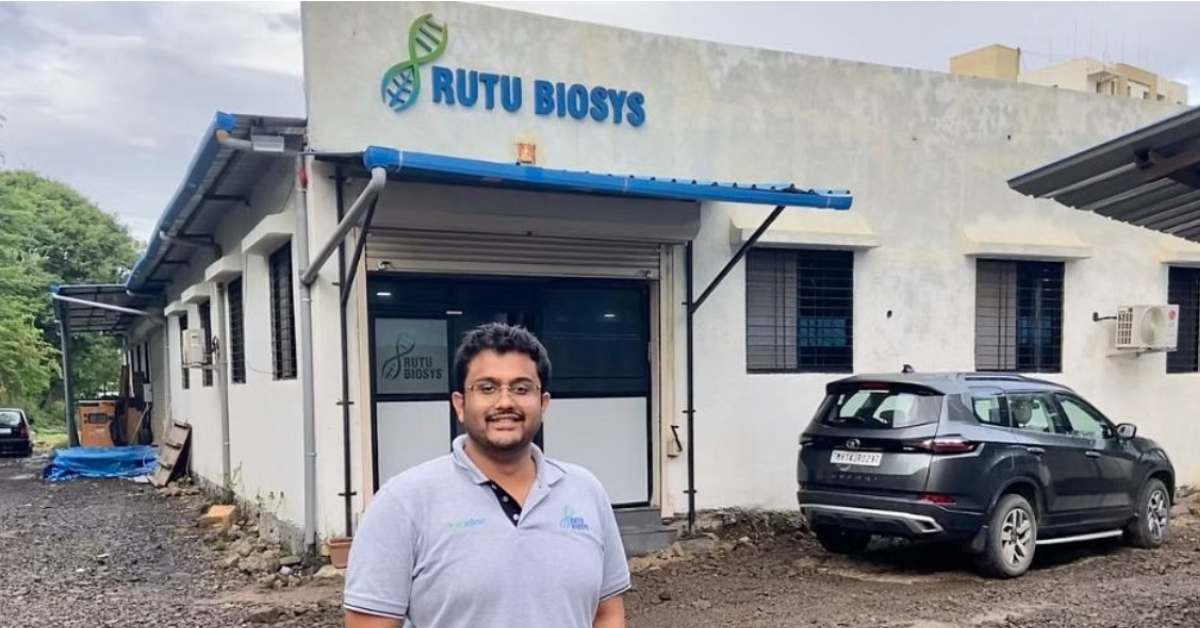 The stench emanating from public urinals compelled Mohan Kulkarni to start Rutu Biosystems in 2007. His son Kedar transformed that into an initiative that would focus on odour management and sanitation. Today, Rutu Biosystems has installed solutions in approximately 10,000 urinals. "And from April 2022 to January 2023, our technology has helped save approximately 8 crore litres of water," claims Kedar.
Listen to the audiobook here.
Yatin Varachhia and the magic robot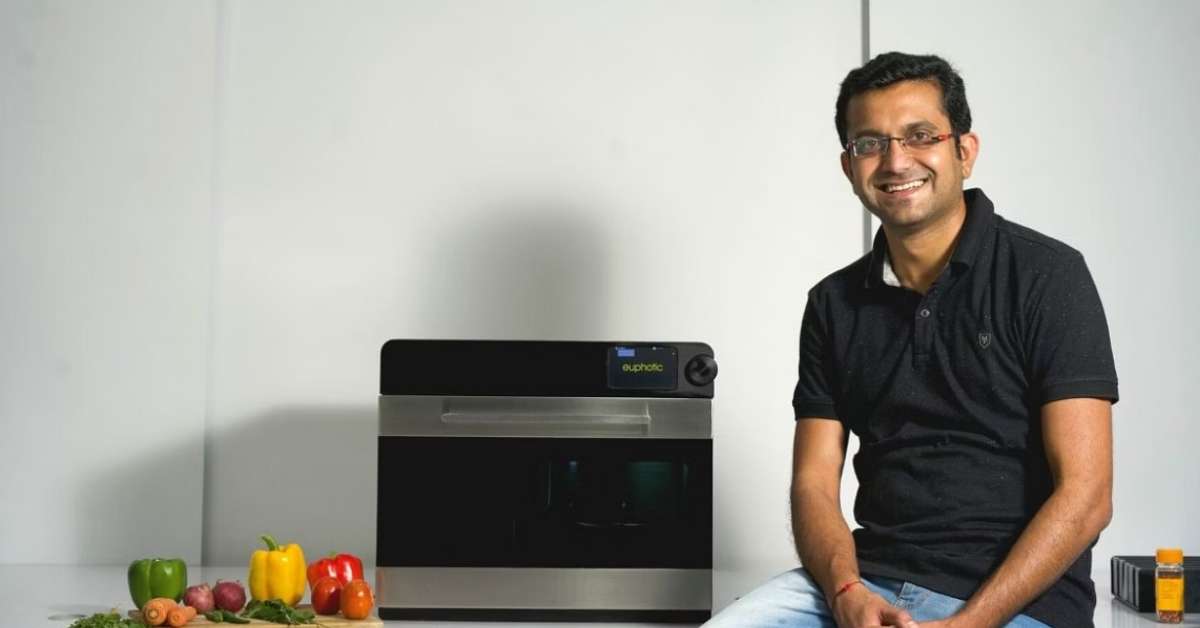 Yatin Varachhia, co-founder of Bengaluru startup Euphotic Labs, has innovated the NOSH, a robot that cooks food automatically with minimal human intervention! The microwave size machine requires ingredients and spices that are put into designated containers, while the main tray contains ingredients such as vegetables, paneer or meat. Then all one needs to do is choose the desired item one wants and voila! It is ready! The machine follows the exact order as prescribed in the recipe and ensures the ingredients blend and cook uniformly."
Listen to the audiobook here.
Aishwarya Karnataki and her 'Fifth Sense'
When Aishwarya came across a young boy at school who was living with a hearing disability, she was intrigued and wanted to bring a change in the lives of kids like him. She then joined hands with Pune-based engineer and data scientist Parikshit Milind Sohoni to create the AI-powered device Fifth Sense.
The device helps those with hearing impairments communicate effectively, without being dependent on a sign language interpreter.
Listen to the audiobook here.
Saket Modi's weapons to protect the digital world against malware
Growing up, Saket began to develop a love for computers and cracking codes, and eventually translated this love into a career. Today, as co-founder and CEO of Safe Security, a cybersecurity enterprise, Saket's motto has always been, "We want to create an army of cyber warriors, the engineers of tomorrow.
The software by Safe Security scans IT systems of its clients for possible hacking or malware attacks and suggests remedies and services if the systems are found to be vulnerable.
Listen to the audiobook here.
Narayan Mahadevan's quest to reduce unemployment
When Narayan Mahadevan started BridgeLabz in 2015, it dawned on him that the employability and recruitment space could be suffering from the 'empty pond syndrome'. "Engineers ask 'where are the jobs', and companies say 'where are the engineers' when plenty exists on either side."
At BrideLabz, practising engineers assist engineers fresh out of college and each applicant's tech capability, testability, learnability and communicability, amongst 21 other different parameters is measured. Based on this prediction algorithm, BridgeLabz predicts what kind of a job profile is suitable for a particular applicant.
Listen to the audiobook here.
Pooja Bangad and Tejas Kulkarni's efforts to increase the employability of women
The software engineer duo's venture Telemerge IT Services Pvt Ltd is founded on the principle that they would give more opportunities to women in their company, so as to understand why the gender gap existed in other companies in India and solve it.
Their platform SheWork is particularly aimed at helping women restart their careers. Pooja says, "When we get a requirement from a company, we give them matching job profiles within 24 hours. Following this, you have the standard hiring process by a company. Once the company completes their rounds of tests and interviews, the person who is selected joins the company within a day."
Listen to the audiobook here.
Minakshi Jhawar proves age is just a number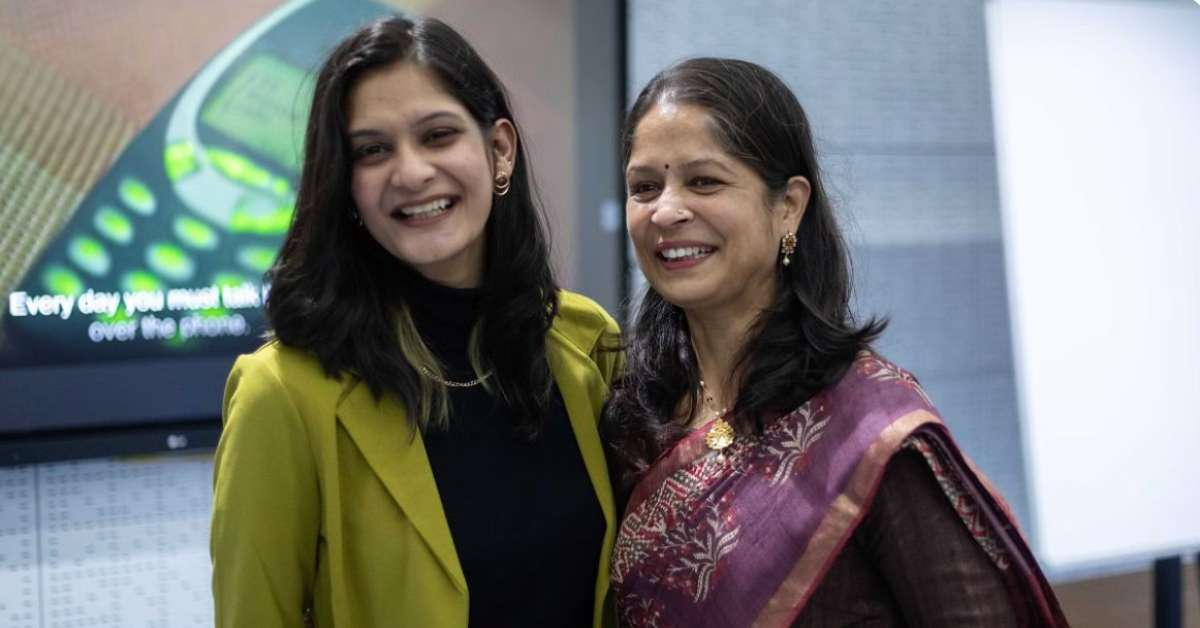 When Minakshi founded Ekatra, a sustainable lifestyle brand along with her daughter Aishwariya, she hadn't dreamed that they would bag a Shark Tank deal of Rs 20 lakh for equity of 20%.
Today, the women-led business has given training to 32 homemakers from underprivileged backgrounds and recycled over 75,000 metres of fabric and turned them into handmade products. Among the raw material they use, bamboo and banana leaf paper are popular, and they also provide employment to several homemakers.
Meanwhile, Minakshi's premise for life is evident through her work. "I don't believe there is a set timeline for working and following my passion."
You can download the audiobook on Spotify, Apple Podcasts, Amazon Music, Audible, or Accenture's website
We bring stories straight from the heart of India, to inspire millions and create a wave of impact. Our positive movement is growing bigger everyday, and we would love for you to join it.
Please contribute whatever you can, every little penny helps our team in bringing you more stories that support dreams and spread hope.