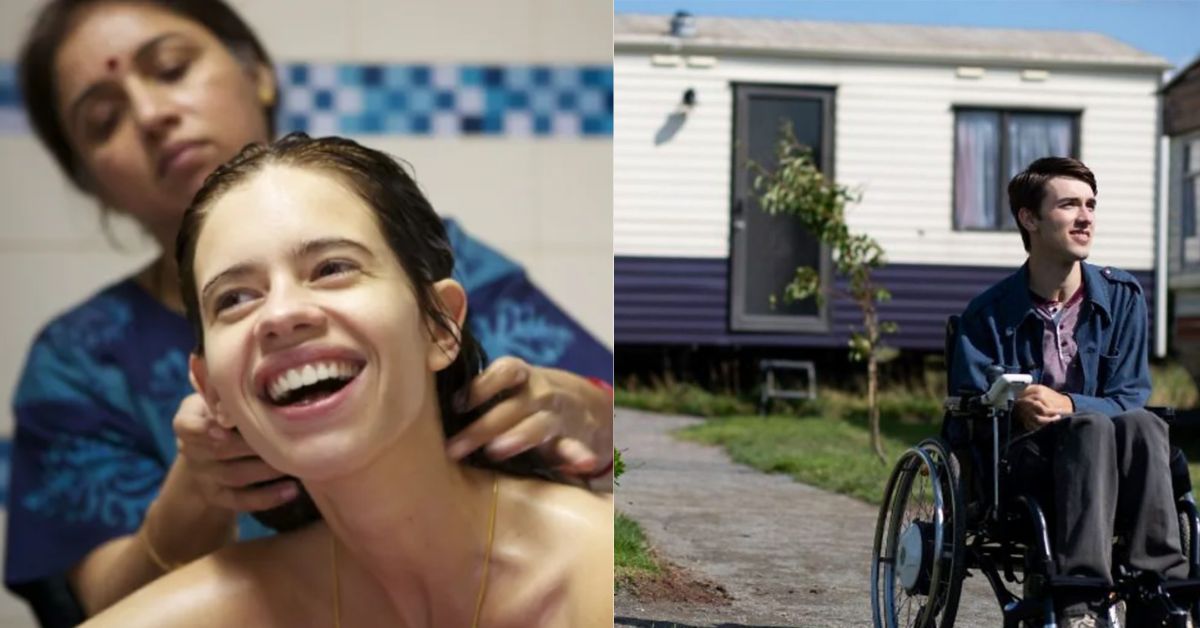 Cinema can go a long way in encouraging disability pride and the acceptance of diversity. v-shesh, an enterprise that prepares organisations with disability inclusion, maps the evolution of disability representation in cinema, and reflects on 10 films and shows that got it right.
Popular media can be a powerful facilitator in inculcating disability pride, acting as a mode of representation for people with disabilities to see those like them included in the mainstream. However, when we look at representations of disability, we see that it's either a complete lack of proportional representation, or portrayals that continue to be mostly stuck in outdated understandings of the subject. 
In fact, when you think of word disability, what words pop up in your head? Is it 'inspirational', or 'sad'? Or maybe even 'inability' and 'challenging'? 
Would 'pride' ever find a place on that list?
Maybe not, but it should. The fact is that millions across the world are proud of their identities as people with disabilities, and every July marks a whole month where they celebrate themselves — Disability Pride Month.
And cinema, a powerful tool to map the real world, can go a long way in encouraging this sense of pride and acceptance of diversity. It bears the responsibility of disseminating awareness and education to nurture a world that is sensitive to people with disabilities and sees them as people first over everything else.
So where does cinema stand in this respect today?
'No visible boundaries' 
But first, what is Disability Pride month?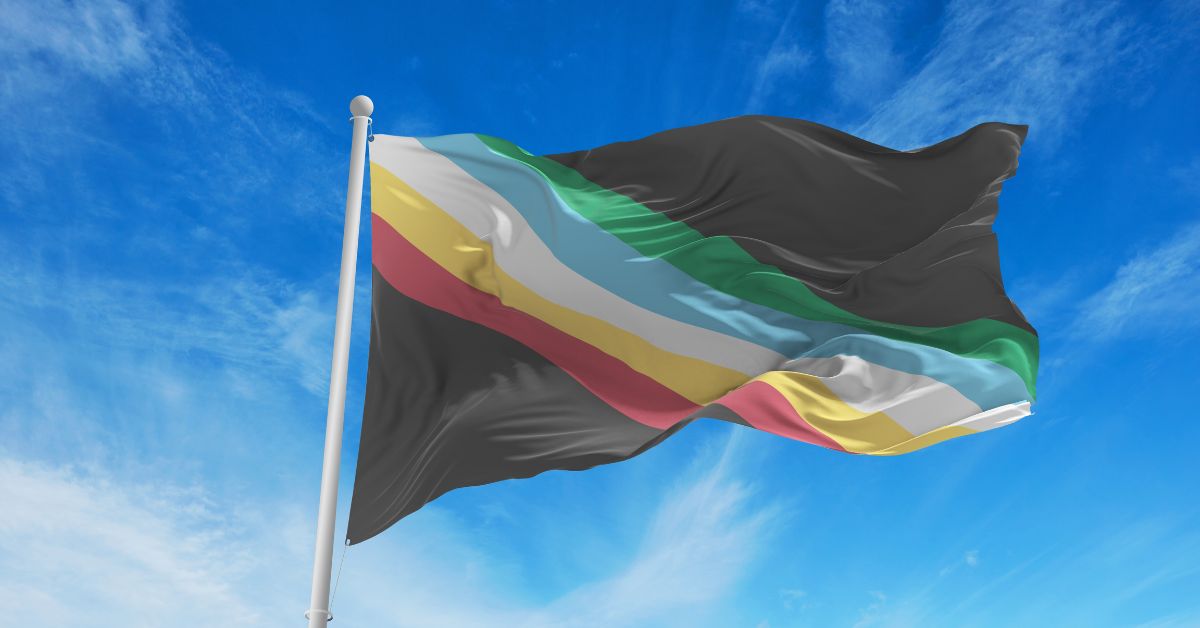 First observed in 1990, Disability Pride Month commemorates the passing of the Americans with Disabilities Act on July 26, 1990. Boston was among the first cities to mark the occasion, and the ripples of these celebrations are felt across the world today, in a powerful force of solidarity that has brought the community together.
Disability Pride is an opportunity to shed the traditional narratives of ableism and societal stigma that have surrounded the disability discourse for way too long, and view people with disabilities as equitable and positive contributors to society.
Disability does not mean inability, and it is something that can happen to anyone anytime. There's nothing upsetting, unfortunate, or inspiring about living the life of a person with a disability. Disability Pride is, instead, a chance to look back on one's journey to acknowledge how far they have come, the odds they have traversed, and how we may mobilise the community, garner support, and instil belief.
It is important to remember that it's not a 'one size fits all' phenomenon. 
Just as one's experience with disability is subjective, so is their understanding of Disability Pride — it's all about your lived experience.
"As a young adult, 'Disability Pride' seemed inauthentic and more of a propaganda campaign. I have faced so many challenges and lived so many awkward moments as a person with a locomotor disability. How could I be proud of my disability? But as I grew older, I realised that it's about understanding what our disability is to us, being comfortable in our own skin and celebrating our journey," says Kavya, a job coach at v-shesh, an enterprise that prepares organisations with disability inclusion.
For Anjali Vyas, who lives with an invisible disability called Multiple Sclerosis, "Disability Pride has no visible boundaries."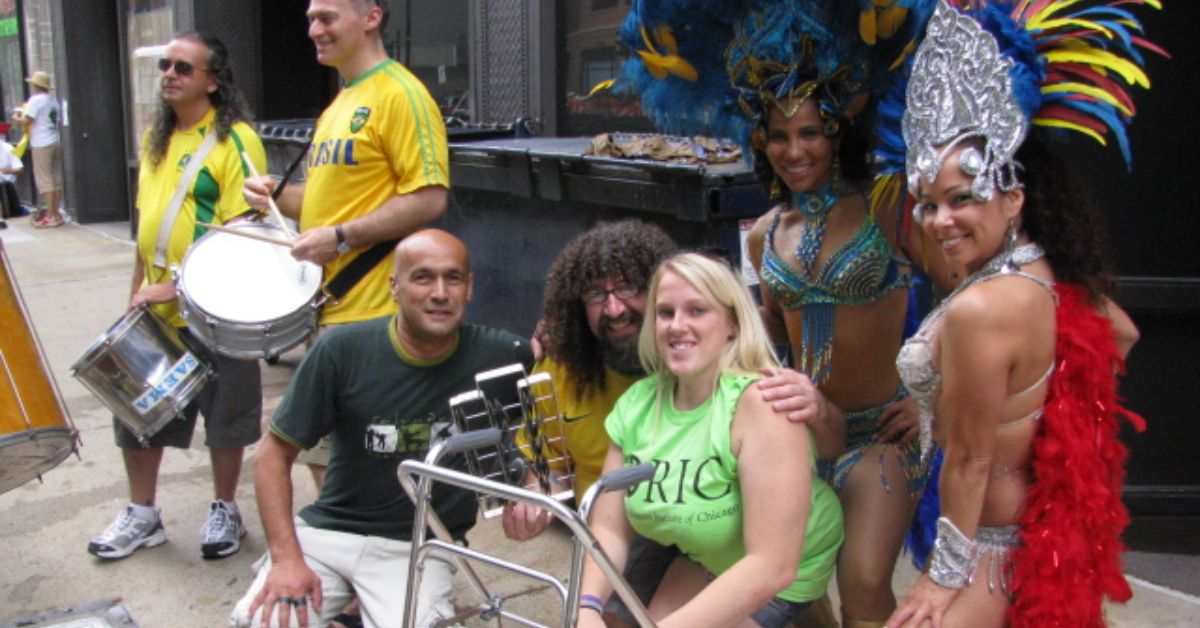 "Living with an invisible disability reminds me that strength and pride come in many forms. When I was diagnosed with MS, things were definitely challenging, but in the face of that uncertainty, I found myself. Most importantly, I discovered my power. I am proud of the way I have been living with MS and defying limitations like the inaccessibility, ableism and the stigma around this invisible disability," says Anjali, a chemical engineer-turned-English language trainer from Bhandara, Maharashtra.
When it comes to this sense of pride, why is representation important? 
For that, let's look at some earlier portrayals of disability in Indian cinema. How often have we seen that disability has been portrayed as a point of comic relief, or a punchline?
In Golmaal (2006), Tusshar Kapoor's character has a speech impairment, and Paresh Rawal and Sushmita Mukherjee's characters are portrayed as blind — all for gags. In Mujhse Shaadi Karogi (2004), Kader Khan's character is seen to have a "different disability" every day. The staff at his care facility trivialises it and portrays as "make-believe" that the character engages in. 
Needless to say, portrayals of disability in Indian films and other media leave a lot to be desired.
One may say that these are just light-hearted movies meant for entertainment. But it is integral to acknowledge that we are at a point in history where there is a greater attempt to look beyond the myths and stereotypes, and understand disability for what it truly is. Reducing it to a punchline reinforces existing stereotypes in the minds of the viewers.
Another popular trope that a number of filmmakers have engaged in is the infantilisation of people with disabilities. This can be seen in popular movies like Koi Mil Gaya (2003) and Barfi (2012). Here, adults with disabilities are portrayed as "innocent" or even childlike in their actions, speech, or capabilities. This contributes to the belief that persons with disabilities always need to be under the care of someone and can't be independent, the way one one would be with a child.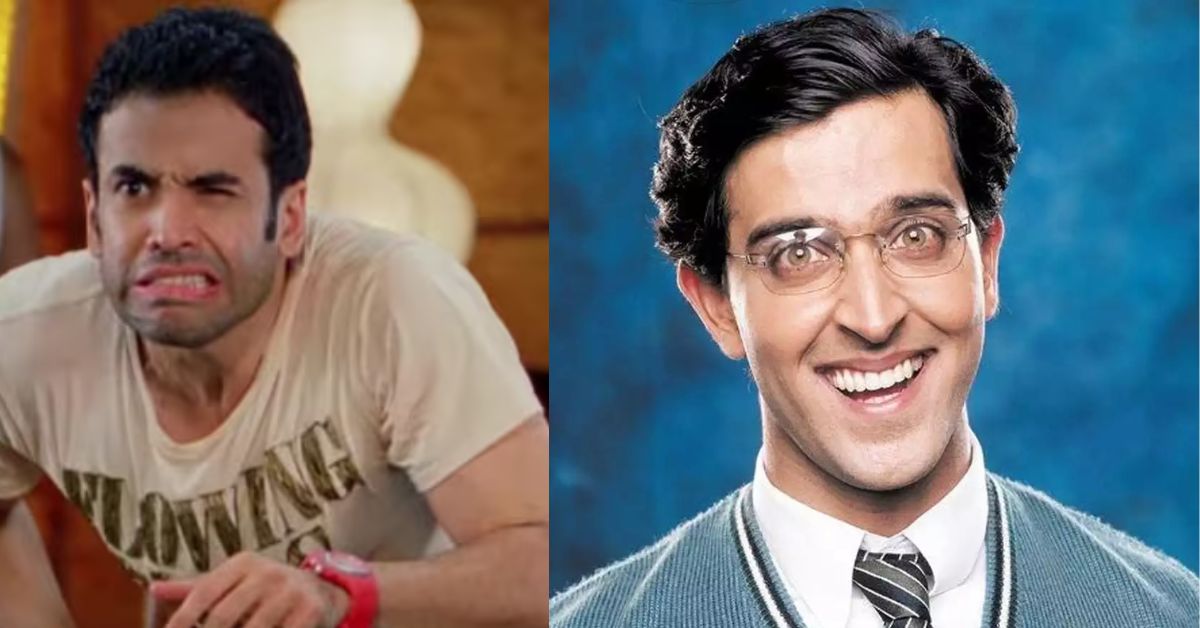 Then there's the opposite route of morbidity. In Guzaarish (2010), we see Hrithik Roshan's character insisting on how he'd rather die than live a long happy life as a person with a disability. He has a promising career, and a supportive community. Yet he is unable to make meaning of his life. Persons who have acquired a disability go through a whole course of turbulent emotions, ones that may include the feelings described above. Films like this present a rather morbid take and make the viewer feel like this is normal.
What also often misses the mark is media representation of neurodiversity. Shows like The Good Doctor and Atypical represent neurodiversity in stereotypical ways. For instance, not every individual who is on the autism spectrum possesses savant skills.
What often goes untouched is the fact that autism is a spectrum, and that every autistic experience is unique and extremely individual-centric. Another bone of contention that affects the autistic community is the fact that such roles are played by allistic (non-autistic characters). Oftentimes, even the team of directors or writers is devoid of any person with autism, as was true in the case of Atypical, in which autistic representation could only manage to find a place in one of the supporting roles and the social media team.
Where are the PwDs in the writers' rooms? 
Such portrayals of disability make pity or sympathy the focal point of disability and take away from the narrative of pride and equity. A big reason why the representation of disability remains rudimentary is that there are very few PwDs in the writer's rooms, wearing the director's cap, or even representing themselves on screen.
Research in the United States has shown that more than 95% of the characters with disabilities are played by actors without disabilities. In the USA, there is one person with a disability for every four people, but only 3.1 percent of characters that are shown on-screen are disabled.
The numbers are even lesser for children with disabilities — less than one percent. Several studies also show that the industry is losing billions of dollars by not being inclusive — the spirit of the DEI (Disability Equality Indiex) has not yet seeped into the creative space. For instance, a research study by Ruderman Family Foundation found that Hollywood is incurring whopping losses of $125 billion dollars every year by not having authentic disability representation.
Where we make strides
Though disability representation in mainstream media is still far from authentic, it has come a long way from being restricted to characters that garner a few laughs to ones that foster compassion and are a window into the life of a person with a disability.
Here is a list of a few recommendations that you can indulge in this Disability Pride Month with your family.
Margarita with a Straw (2014) – Based on the book One Little Finger, the movie features Laila, a young woman with Cerebral Palsy, who goes to New York to pursue her education and unfurls a new chapter of her life. The movie beautifully depicts the diverse crossroads one finds themselves at, in the wake of friendships and relationships. (NC-17 only: Not suitable for viewers under 17 years.)
CODA (2021) – Children of Deaf Adults (CODA) shines a spotlight on the challenges that children of deaf adults experience – from being early caregivers to their disabled kin to missing out on the "normal" experiences of being a child. This movie features deaf actors, including Troy Kotsur, who won an Oscar for his performance. (PG-13: parental guidance advised.)
Nazar Andaaz (2022) – People with disabilities are fun-loving and light-hearted people, but that often remains underrepresented. That is what is brought about by Kumud Mishra's character in Nazar Andaaz. Mishra, a blind man, becomes friends with a thief who, along with the housekeeper, is behind the blind man's wealth. What sets this film apart from the rest is that the character was not too consumed by his disability. The film goes out and about to educate and sensitise the viewers about blindness in a lighthearted and non-judgmental way (U: family-friendly). 
Peanut Butter Falcon (2019): The highest-grossing film of 2019, Peanut Butter Falcon is about an ultimate friendship that blossoms between a boat owner and a young man with Down Syndrome whose dream is to become a professional wrestler (PG-13: Parental guidance advised).
Sex Education (2019) – This Netflix series features a disabled character named Isaac, a wheelchair user. It is refreshing to see someone who is not only unapologetically themselves, but also humorous and sarcastic — narratives that seldom make a home in the world of mainstream cinema. (NC-17 only: Not suitable for viewers under 17 years)
The Healing Powers of Dude (2020): Noah is an 11-year-old who gets a furry friend named Dude to manage his social anxiety. While Noah lives with a mental health condition, his best friend Amara is a wheelchair user. The Netflix series offers an unconventional representation of both visible and invisible disabilities. (G: Appropriate for people of all ages)
Wonder (2017) – Wonder follows the story of fifth grader August Pullman, who starts school after being homeschooled all his life. The film offers an innocent glimpse into the world of disability through a child's perspective and reminds us to be kind over everything else (U: family-friendly).
Crip Camp: A Disability Revolution (2020) – This documentary is about an inclusive camp called Camp Jened that took place in the 1970s. Featuring disability rights activists, the series follows the journey of Camp Jened through several years, and the evolution of the disability rights movement that took place in the United States (PG-15: Parental guidance advised). 
Rising Phoenix (2020): The movie narrates the story of the Paralympics — the third largest sporting event in the world — from the perspectives of the players themselves. It offers a fresh perspective on disability, diversity, and inclusion in the arena of sports. (Rating: PG-13: Parental guidance advised)
Words on Bathroom Walls (2020): Based on a book of the same name authored by Julia Walton, this feature film follows the story of a teenage boy on his tryst with schizophrenia. A talented aspiring chef, Adam begins experiencing delusions and hallucinations that lead to his expulsion from school. As his condition progresses, Adam experiments with a new drug that, although helps him manage his symptoms, has side effects. The movie also explores avenues of self-care, social support, and medical interventions in a sensitive way (PG-13: Parental guidance advised).
Written by v-shesh; Edited by Divya Sethu
(v-shesh is an award-winning impact enterprise that prepares job seekers with opportunities and organisations with disability inclusion)
We bring stories straight from the heart of India, to inspire millions and create a wave of impact. Our positive movement is growing bigger everyday, and we would love for you to join it.
Please contribute whatever you can, every little penny helps our team in bringing you more stories that support dreams and spread hope.