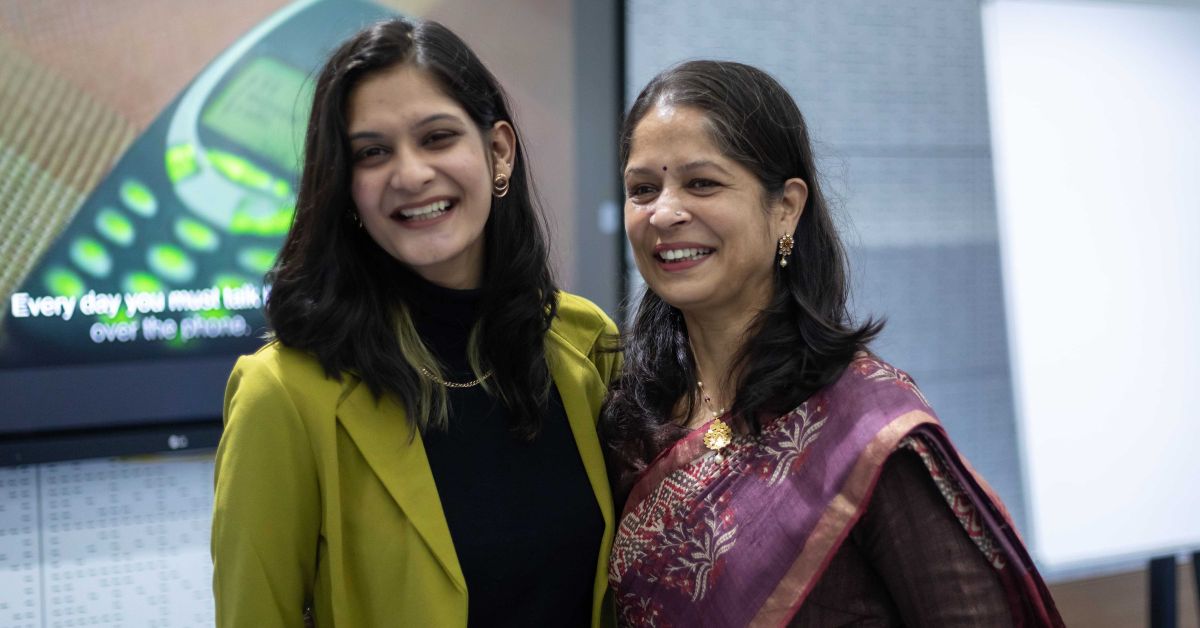 Mother and daughter duo Minakshi and Aishwariya Jhawar from Rajasthan run Ekatra, a sustainable lifestyle brand that helps homemakers earn a living. Their venture also bagged a deal on Shark Tank.
For a regular 50-something homemaker, starting a business and launching a whole new career is not easy. But for Minakshi Jhawar from Kota, Rajasthan, age was never a factor in wanting to make something of her own.
While the 51-year-old had the passion for business, the responsibilities of running a household held her back. But today she and her daughter Aishwariya are founders of Ekatra — a sustainable lifestyle brand that empowers other homemakers to earn a living. The duo was recently able to bag a Shark Tank deal of Rs 20 lakh for equity of 20%.
"After raising my family for so long, starting a business with my daughter was a big step. Although my family was always supportive of my ambitions, the responsibilities of running the household did not leave much time for anything else. But establishing Ekatra gave me a confidence boost, it empowered me, and I want to give this confidence and empowerment to other homemakers too," Minakshi tells The Better India.
A women-led business, Ekatra has given training to 32 homemakers from underprivileged backgrounds. Under their Second Life Project, the brand has recycled over 75,000 metres of fabric and turned them into handmade products.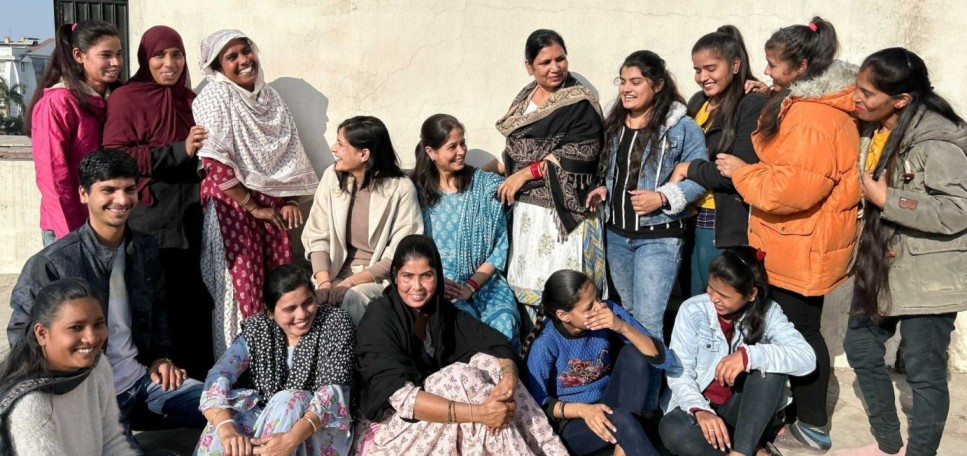 'Women empowerment and sustainability at its core'
The idea of Ekatra was born when Aishwariya was a design student at Srishti Institute of Design in Bengaluru.
"For my thesis, I was working in Bidar in Karnataka, and it dawned on me that there are so many homemakers who have talents but no outlet. I also worked on several projects in Uttarakhand and Ladakh and noticed the same pattern. Whenever I interacted with local communities, I would find that the women were extremely talented but confined to their homes," says Aishwariya.
"Even at my home, I saw how my mother and grandmother had so much potential and skill that was going to waste. That is how Ekatra was born. I wanted to make something using the available skill sets in homemakers," she adds.
Without a solid plan, Aishwariya started brainstorming ideas and working on a business model while she was in college.
"Initially, I would make products such as journals and stick up pamphlets in college. After completing my course, I took up a job in Pune as an urban planner. Ekatra found its footing in 2019 when Fabindia spotted us and gave us a huge bulk order. My mother then contacted homemakers from around Kota to help us," she says.
Aishwariya quit her job in 2021 and moved back to Kota to give all her time to the business.
"It was then that I realised how much potential we had as a team. I used to come back from the office and start working on the products. Call it passion or zeal, I knew I had to make it happen. As a brand, from the very beginning, wanted to base it on three ideals — women empowerment, sustainability and delivering high-quality handmade products," she shares.
The brand makes products that are handcrafted with love and made using recycled cloth.
"We want to minimise our waste production and whatever waste is left we try to upcycle it into different products such as cutlery holders, bookmarks, postcards, etc. As a brand, we don't want a consumer to buy from us because we are sustainable but also because of the quality of our products," she says, adding that they use biodegradable packaging.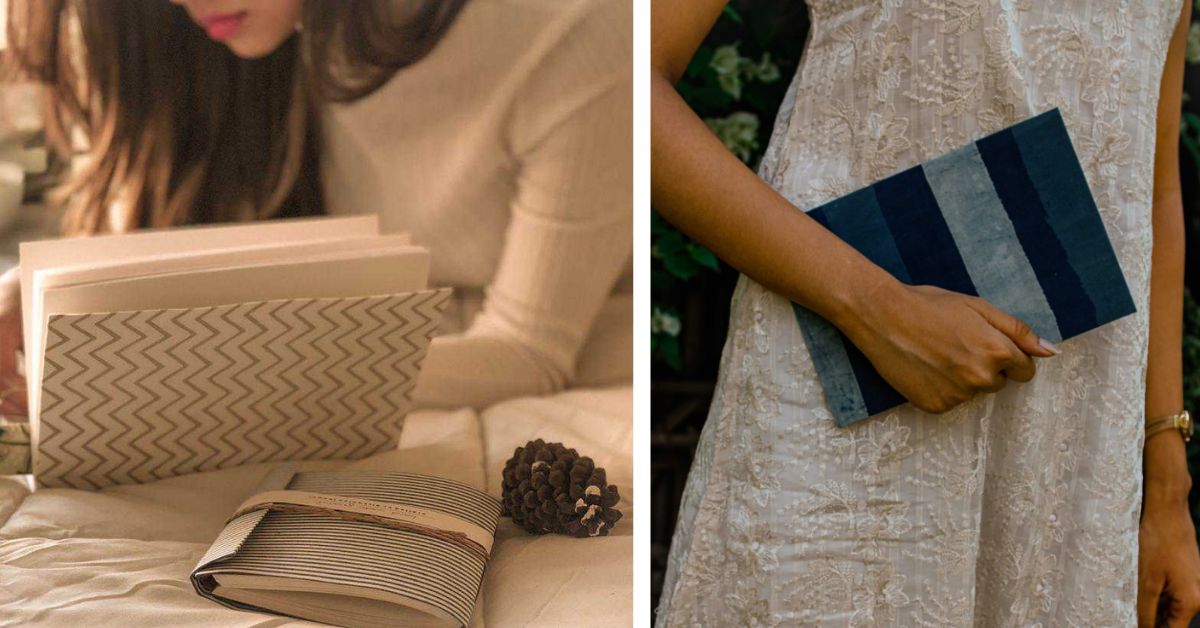 "We use bamboo and banana leaf paper for our products. We source them from Jaipur and Bangalore," Aishwariya ads.
"I remember the first time I opened the parcel in my office and everyone was like 'wow!'. I had to open everything in it because they'd never seen anything like this before," said Mansi, a customer from Bengaluru.
Weaving tales of empowerment
Speaking about her own transformation since starting the business, Minakshi notes, "I noticed a massive change in myself. I used to be quite shy and introverted, but as I started working on Ekatra with Aishwariya, things changed. I am more confident and it has given me a sense of purpose. All the homemakers who work with us not only get to utilise their talents, but also get to be financially independent," says Minakshi.
The brand gives a one-week training to homemakers based on their existing skill set. After they are induced, they can take raw materials with them and bring them back once the products are made, informed Aishwariya.
"Working with homemakers is a delight. They know half of the stuff we need help with such as stitching, packing, embroidery etc. With word of mouth, they come to know about us and they come to us on their own to avail training or be a part of the team," says Aishwariya.
The women are from areas in and around Kota such as Boondi and Jhalawar.
"When you work with homemakers, they are so responsible and dedicated. They are organised and masters of work management because they have done it on a daily basis for many years. Additionally, they make sure they will use the opportunity well. These women know that this work is not just giving them confidence but also financial independence," she says.
The company has led to impressionable changes in the lives of many homemakers.
"Losing her lands to a family dispute, Farzana was left with no source of income. Her boys had to drop out of school. It was during this time when stepped up for the family and joined Ekatra. The family is now financially stable and her sons have rejoined school. We have numerous stories like these, where women have stepped up to help their families. It is so inspiring to see these women and it's one of the sources of my motivation," shares Aishwariya.
Arshi has been working with the duo for more than four years. She was one of the first homemakers to come on board.
She says, "I train new homemakers who want to join. Both Aishwariya and Minakshi's efforts have changed our lives. I was always fond of stitching and embroidery, but I never got a platform. They provided me with a space where I could use that talent and earn. I don't think I would have been able to send my children to good coaching centres and school if I hadn't met them."
From the bylanes of Kota to Shark Tank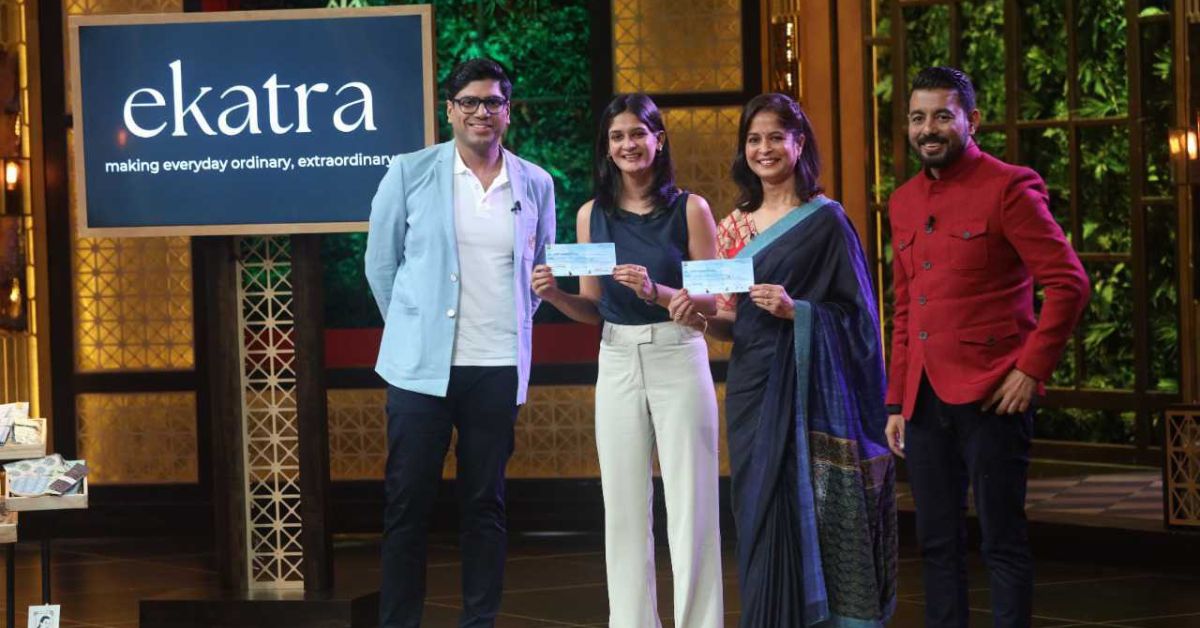 Talking about her Shark Tank experience, Aishwariya says, "It was amazing! Anyone who wishes to become an entrepreneur must once give this exam. It is like clearing a civil service exam. They talk numbers, business models, and design everything. It is thrilling and nerve-wracking at the same time."
"The first five minutes might be scary because there is so much hair and makeup, costume, and heavy lighting. But once the sharks start talking it becomes easier. They try to make you comfortable," she says, adding that the company has received 15 times more orders than usual.
"Shark Tank does that to you. We even got orders from corporates which is great. Our revenue evaluation jumped from Rs 7-8 lakh/month to Rs 15 lakh per month," she shares.
As for the future Aishwarya says, "We want to focus on meeting the demand of products that we have. We are also in the training process to induce more homemakers. By June, our number of homemakers is going to reach 50."
Starting her entrepreneurial journey at 51, Minakshi considers age to be just a number. "I don't believe there is a set timeline for working and following my passion. My father still works and keeps coming up with new hobbies to pursue. The passion he has for life and the way these homemakers work so hard to change their lives keeps me going. I want to keep pursuing it at whatever age I might be."
The brand sells products ranging from journals, pouches, bags, keychains, gift hampers through its website, Amazon, Etsy and 26 stores across India.
Edited by Divya Sethu
We bring stories straight from the heart of India, to inspire millions and create a wave of impact. Our positive movement is growing bigger everyday, and we would love for you to join it.
Please contribute whatever you can, every little penny helps our team in bringing you more stories that support dreams and spread hope.
Tell Us More