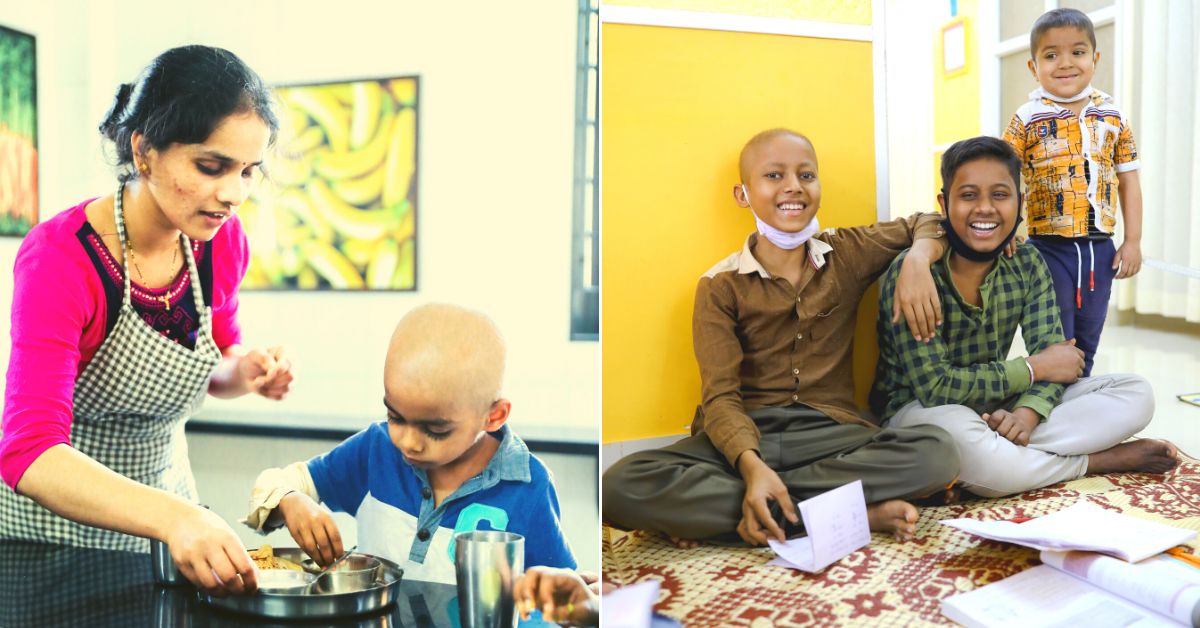 St. Jude India Childcare Centres provide free, safe and holistic cancer care to thousands of children from low-income backgrounds who are battling cancer. CEO Anil Nair shares how they have been helping bridge the gap in cancer care in India since 2006.
Five-year-old kidney cancer survivor Rajib Malakar and his family came to Chennai for treatment back in 2022. From Dharmanagar, a small town in Tripura, Rajib's father works in a private firm, while his mother is a homemaker. When they first came to Chennai for treatment, Rajib's parents stayed in a hotel because they didn't know anyone in the city.
But the expenses were so high that they had no choice but to go back. A month or two later, however, they were referred to St. Jude India Childcare Centre, a non-profit organisation which offers cost-free and 'holistic care' for children undergoing cancer treatment.
They've been staying at one of their centres in Chennai ever since. Rajib is undergoing treatment for kidney cancer at Sri Ramachandra Hospital, Chennai.
"If we didn't know about the child care centres run by St. Judes, it would have been so tough for us to continue our child's treatment in Chennai. We are thankful to them for not only providing us with all these facilities but also giving our son a lifeline. In addition to all these nutritious meals, they've allowed us to take care of Rajib better," says Sabika Malakar, his mother. 
Speaking to The Better India, Anil Nair, CEO of St. Jude India ChildCare Centres, says, "We provide a home away from home for children undergoing cancer treatment. We provide free, safe and hygienic accommodation, basic education, transport to and from the treatment centres, counselling and holistic nutrition to affected children travelling with their parents from rural/semi-urban areas to big cities to seek quality cancer treatment. With 39 centres across nine cities, we assist any child suffering from cancer irrespective of economic status."
Cancer in children is curable if detected early and treated effectively. A yawning gap in cancer treatment has been because of the lack of care facilities available for children that are clean and hygienic. These basic requirements become critical and if not provided can be life-threatening. 
During this critical time, the parents or family of the cancer-stricken child require some support and guidance, whether it is financial concerns, treatment effects, or responsibilities. For low-income households, this support is particularly important given the high cost of treatment and recovery.
Founded by Nihal Kaviratne, a global business leader, and his wife Shyama in April 2006, the St. Jude India ChildCare Centres offers the kind of auxiliary care and support for children suffering from a wide variety of cancers and their families that they need.
The first St. Jude India ChildCare Centre was founded in Mumbai in April 2006. Nihal Kaviratne and his wife Shyama had returned to India after the former retired from his stint at the multinational giant Unilever. It was during this time when Nihal discovered people crowding around pavements near the Tata Memorial Hospital in Parel, Mumbai.
Upon further investigation, he discovered that these people were cancer patients and their family members awaiting treatment at the hospital. Coming from rural Maharashtra, he found that these patients who come for treatment to cities like Mumbai did not have a proper place to stay. And since cancer treatment takes a great deal of time and resources, most of them were unable to afford to rent a place. What Nihal did was discuss this problem with doctors he knew in the city, and the first centre was set up with eight families near Tata Memorial Hospital.
Holistic care 
Besides free accommodation and transport, these childcare centres offer a range of educational, psychological and nutritional support for children undergoing cancer treatment. 
"We provide an inclusive curriculum that is applicable to all age groups. Even though the topic is the same, every student learns at their own level and pace. Learning is primarily activity-based. The child learns by participating in group discussions, conducting experiments, making models, creating charts and posters, role-playing, completing worksheets and homework sheets, and engaging in various educational games and activities," says Anil Nair.
"Theme-based learning integrates varied information about the topic under discussion, making learning fun for children. We also engage them in art-based activities, drama, and computer education to widen their knowledge and broaden their horizons," he adds.
Teachers at St. Judes double up as centre officers and look after other centre-related responsibilities as well. There is one teacher/centre officer for every two centres. Most of them are college graduates and are specifically trained in conducting multi-grade, multi-level classes for children of all ages. They have also been trained specifically in activity-based learning.
"Counselling, meanwhile, helps parents and children cope with the rigours of the disease with greater strength. It encourages listening, empathy, and a way for children and parents to express the feelings of anxiety, sadness, fear of known and unknown, anger, depression, helplessness and other emotions that may come up related to the diagnosis and treatment. The counsellors give the children a space to speak from the heart without being judged," says Anil.
The counselling process also helps children seek answers to questions that can't be resolved by their parents. "They raise issues about their future and quality of life after treatment. An open and true conversation helps them build a bond of trust with their parents and counsellors," he adds. At St. Judes counsellors have a Master's in Psychology "with some work experience", says Anil. They are trained in the centres before they are allowed to work independently. 
Of course, no amount of cancer treatment works without adequate nutrition. A healthy diet boosts immunity and can also reduce the risk of secondary infections and side effects of the treatment. A healthy diet ensures faster recovery. 
"We work closely with doctors from our partner hospitals to ensure that the daily nutritional needs of the children, and their caregivers, are met. Families at our centres are provided weekly rations and nutritional supplements. The mothers use the rations to cook for their families in the kitchen area, where each family has a dedicated stove. The provision of weekly rations to families ensures healthy, nutritious meals for children as well as parents," explains Anil.
A balanced diet builds the children's immune system, increases blood count, weight and height gain, and ensures completion of the treatment without any delays. 
"Since 2006, 5,979 children have been admitted to our centres for treatment. In total, we have taken care of 17,937 people (children and families). While cancer treatment may last as long as two years, the child may be an outpatient throughout this long stretch or may have brief periods where hospitalisation is required. Thus, children have to keep returning for follow-up visits and are provided with a place to stay and all facilities every time they come back," claims Anil.
None of this works without the corporate donors who support their work. Some of their biggest donors include Barclays, Mahanagar Gas, HDFC Life, Citibank and Azim Premji Foundation, amongst others. You can find a comprehensive list here.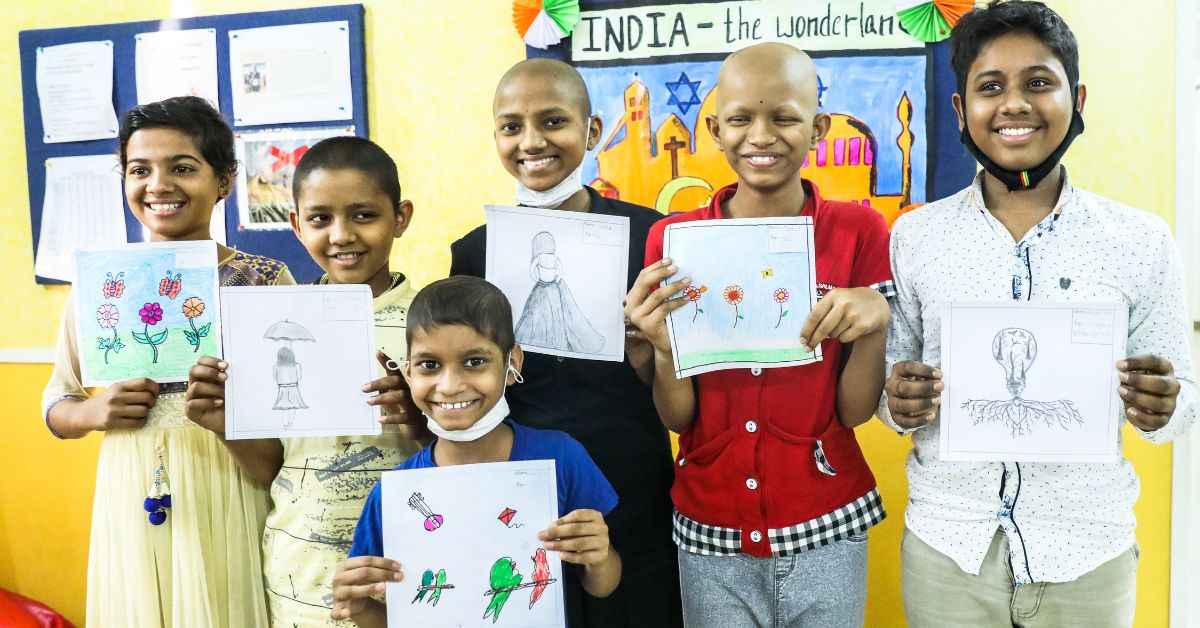 Building meaningful relationships with hospitals  
Since 2006, St. Jude India ChildCare Centres have been building what Anil calls "deep and meaningful relationships with our partner hospitals". The greatest impact of bridging the gap between what the hospital provides and what is actually needed to survive cancer has been in ensuring that children do not abandon treatment and are less prone to infection during treatment.
What does this mean? How does this translate on the ground?
"As per estimates shared by the Tata Memorial Hospital, our centres have helped reduce the treatment abandonment from over 30% earlier to less than 5%. St. Judes works closely with over 21 major hospitals in India to identify families who need help and aim to fulfil their nutritional and emotional needs during this stressful period in their lives," claims Anil.
Some of the hospitals they work alongside include Tata Memorial Hospital, Mumbai, AIIMS, New Delhi, Tata Medical Centre, Kolkata, Dr B Borooah Cancer Institute in Guwahati, Apollo Speciality Cancer Hospital, Chennai, Basavatarakam Indo-American Cancer Hospital & Research Institute, Hyderabad, Homi Bhabha Cancer Hospital, Varanasi, and others.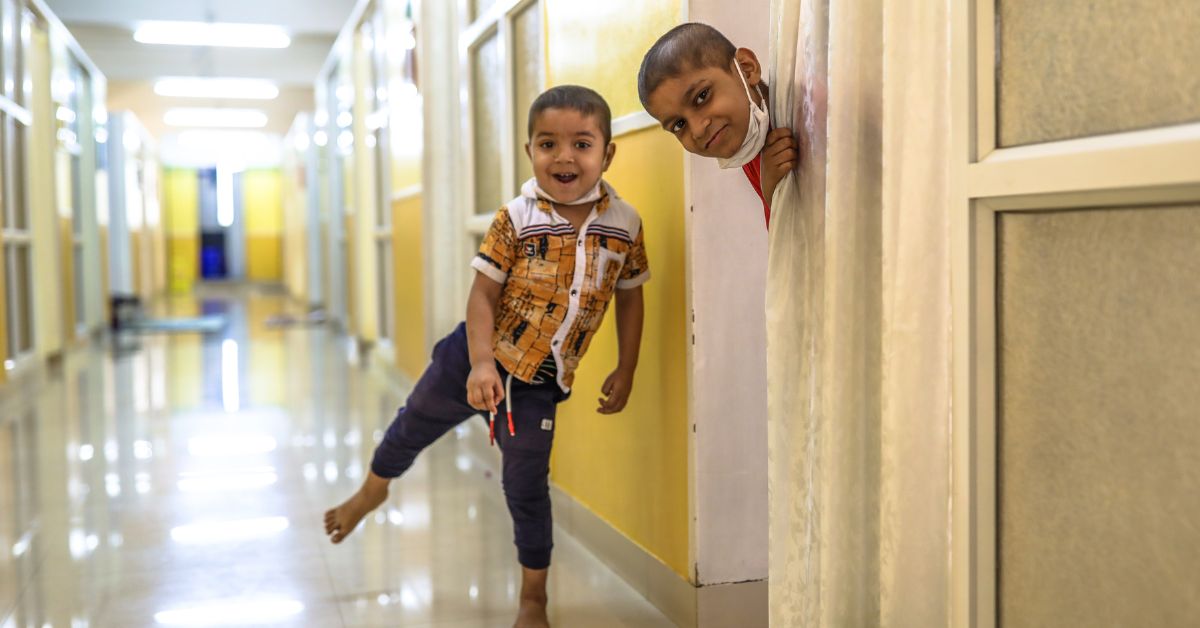 St. Jude's for life
"Our credo has always been — 'Once a St. Judes child, always a St. Judes child'. In keeping with this vision, our vertical St. Judes For Life, founded in memory of Nihal Kaviratne's mother, Rani Vicaji, was launched in 2020 to ensure that children who stayed at the various St. Judes centres during their treatment are able to fulfil their potential post-treatment," says Anil. 
St. Judes for Life looks to provide timely assistance to its alumni (referred to as Judians) to complete their education, maintain good health and lead successful lives. These are children who are from underprivileged families from different parts of the country who have recovered from cancer and are back home leading normal lives.
"When St. Judes for Life launched in November 2020, we enrolled 326 children. Currently, we have enrolled 1039 children from across the country. We are in the process of enrolling more children every month as some cross the mark of being cancer free for five years since cancer diagnosis. From the time of their enrolment, till they are independent and self-sufficient, St. Judes for Life offers appropriate intervention, directly or through experienced partners, to support and mentor them. Support is offered for education through financial assistance, online courses and devices. Medical needs that may arise post-treatment are also funded," he explains. 
Counselling is also a vital need, especially for teenagers. They provide career counselling to 'Judians' from Class 9. The vertical also engages with local non-profit partners to provide 'Judians' with opportunities to upgrade their vocational skills.
"One of the biggest achievements for St. Judes For Life in the last two years has been its collaboration with Chennai-based Star Health and Allied Insurance Company Limited, which resulted in the launch of a first-of-its-kind initiative to provide group health and accident insurance cover to cancer survivors. Traditionally, insurance companies avoid providing health insurance to cancer patients and survivors. The initiative covered 326 children under health and accident insurance in its first year, and now all 767 Judians are covered," he claims.
Jayesh Dusane, a cancer survivor from Maharashtra who is pursuing a B.Tech in computer science, first came to one of their Mumbai centres in 2015.
"Even after treatment, St. Judes for Life has been supporting us. One such big help was them giving me a laptop that I needed for my college work. I'm also regularly guided about my career with the help of career guidance provided by St. Judes for Life. St. Judes has helped me financially with my education as well," says Jayesh.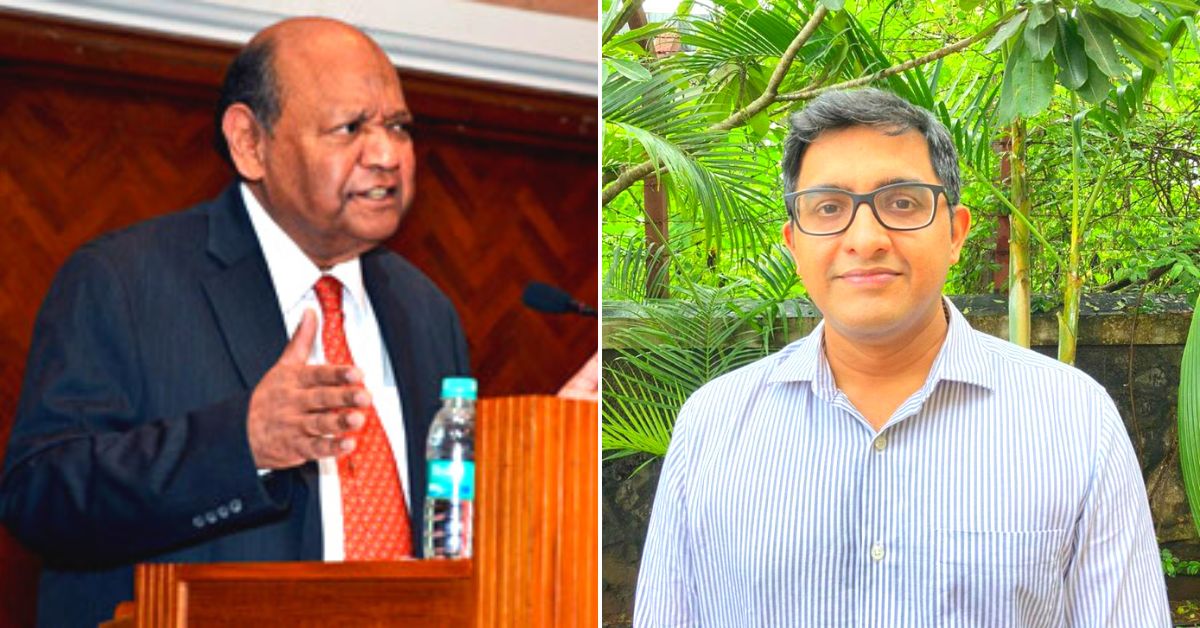 Looking ahead
For nearly 17 years, St. Jude India ChildCare Centres has helped build the resilience of children staring death in the face. Take the example of Pitham, a cancer survivor from West Bengal, who was diagnosed with cancer in 2016 and underwent treatment at the Tata Memorial Hospital.
"It has been almost six years since I completed my treatment. St. Judes has inspired me so much that today I'm currently in college pursuing my graduation. I'm also a part of their programme, St. Judes For Life, and am currently working as an intern and hope to help and guide other Judians like me in their career, education, goals, and health," says Pitham.
Going forward, St Jude aims to manage 1,000 family units across 14 states of India by 2025. Building on their work, they've initiated a new programme to nurture other NGOs and like-minded individuals who 'share a passion to fight' childhood cancer. Given the wide scope of the issue, the non-profit realises that they can't do it all on their own and must share knowledge.
"Through this programme, we make our expertise and learnings available to these individuals/NGOs through a structured training programme. All the SOPs (standard operating procedures) and manuals that have been developed about our operations are shared to create a high-quality network of HAH (hospital-at-home) facilities across India," says Anil.
(Edited by Divya Sethu; Images courtesy St. Jude India ChildCare Centre)
We bring stories straight from the heart of India, to inspire millions and create a wave of impact. Our positive movement is growing bigger everyday, and we would love for you to join it.
Please contribute whatever you can, every little penny helps our team in bringing you more stories that support dreams and spread hope.