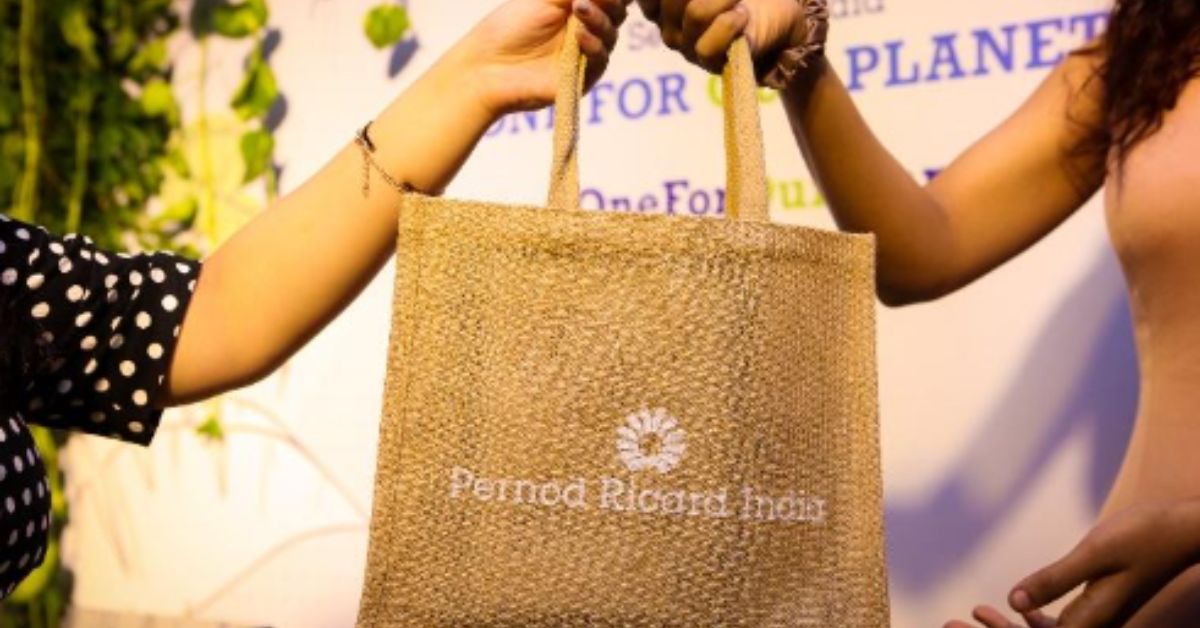 Only a small percentage of packaging waste is recycled and the rest goes to landfills, polluting the planet. To address this, global beverage brand Pernod Ricard is removing permanent mono cartons from their packaging as part of their #OneForOurPlanet initiative.
This article is sponsored by Pernod Ricard India.
Did you know that the packaging of food and beverages accounts for two-thirds of all packaging needs globally?
This is not surprising, because almost every single item of food that we buy comes packaged, especially processed foods.
Modern food packaging involves the use of both manufactured and synthetic materials — paper, paperboard, cardboard, wax, wood, plastics, mono cartons and more. And in most instances, the packaging is meant to be single-use. We throw it away as soon as the item is received, and the end consumers have no say in the material and amount of packaging they receive.
While we might think that we have done our job by segregating plastic packaging waste before disposing of it, much of it doesn't end up getting recycled.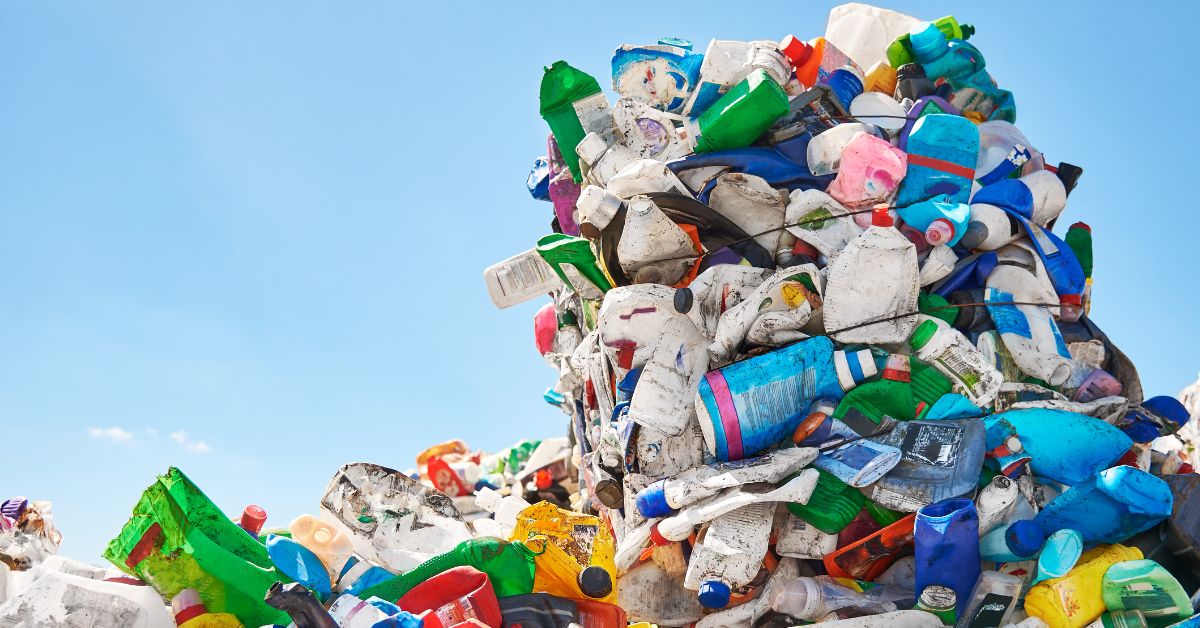 Poor recycling infrastructure
Naresh Hegde, an environmentalist from Bengaluru, says, "The recycling capability is very poor in India, hardly 22 percent. Whereas in a country like Sweden, only 1 percent of the garbage goes to landfills. We also lack proper inspection systems here. For instance, segregated garbage from apartments and houses is often dumped together in bins by collectors or burnt in nearby areas. There will be results only if the public, the collectors, the inspectors, and the higher authorities work in unison."
"Interestingly, there is an acute shortage of plastic garbage in recycling factories, owing to poor collection and management systems," he adds.
The rest of the packaging waste is sent to landfills, where they continue to pollute the environment by producing greenhouse gases like ammonia and hydrogen sulphide. "Petroleum-based packing materials like plastic, styrofoam, thermocol etc. are the worst of polluters," Hegde says.
Incinerators, on the other hand, can produce mercury, hydrogen chloride, sulphur dioxides, nitrous oxides and particulates. In addition, the inks, dyes and other chemicals from the packaging pollute the groundwater and soil.
The packaging waste which never reaches the landfills eventually ends up in waterbodies, including the ocean. In fact, the United Nations has declared the plastic pollution of oceans "a planetary crisis."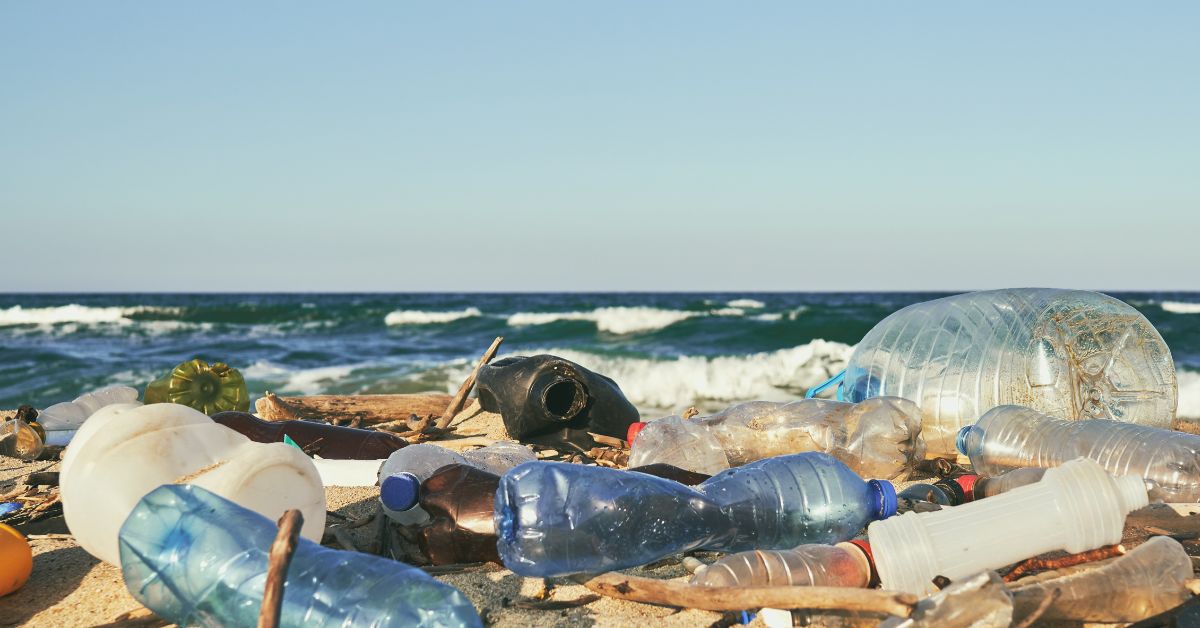 Unfortunately, we have started to normalise the humongous amount of packaging that comes with every item of food daily, says Vijay Nishant, president of Project Vruksha Foundation and an urban conservationist. "Today we are all well aware of the impact that microplastics have on wildlife and aquatic life. But look at the amount of cellophane tape used in food packaging, for instance. We don't give it a thought because we see it every day."
Packaging waste is generated even in villages these days, he says. "Unless urgent and stringent measures are taken by the government, the situation will just explode one day."
He adds, "What we need is collaborations between the authorities and the packaging industry, as many of the companies are open to sustainable packaging solutions."
One might imagine that paper or cardboard packaging is less harmful to the environment, but that is not the case. The manufacturing process of paper and paperboard packaging also involves heavy use of water and energy. The process of converting wood also creates air and water emissions including carbon monoxide, sulfur dioxide, nitrogen oxides, volatile organic compounds and liquid effluents or sludge.
Urgent need for sustainable packaging materials
Since petroleum reserves are finite, there is an urgent need today for alternatives to synthetic plastic packaging. At the same time, food packaging must be safe, shelf-stable, and clean with the required physical barrier properties.
Environmentally conscious brands across the world are looking for solutions and trying to find alternatives for potentially harmful packaging options. And one of the best options of all is to reduce the amount of packaging per se.
Global beverage brand Pernod Ricard in India, for example, announced in May 2022, the removal of permanent mono-cartons from their packaging. This transpired into a major environment-first campaign #OneForOurPlanet that is inspiring consumers to make eco-conscious purchase decisions.
Consumer research proved that one in two customers discard the mono-carton right after the purchase, and hence, secondary packaging was found to be not essential, they say.
The move, the company claims, will prevent carbon emissions of 7,310 tonnes every year, save 2.5 lakh trees, and reduce waste-to-landfill by 18,745 tonnes.
To know more about the initiative, visit www.oneforourplanet.com
Biodegradable packaging or no packaging is probably the only way forward for the planet. In such a scenario, it is heartening that multiple other initiatives are also coming up in India with eco-friendly alternatives for plastic packaging.
Edited by Pranita Bhat
We bring stories straight from the heart of India, to inspire millions and create a wave of impact. Our positive movement is growing bigger everyday, and we would love for you to join it.
Please contribute whatever you can, every little penny helps our team in bringing you more stories that support dreams and spread hope.